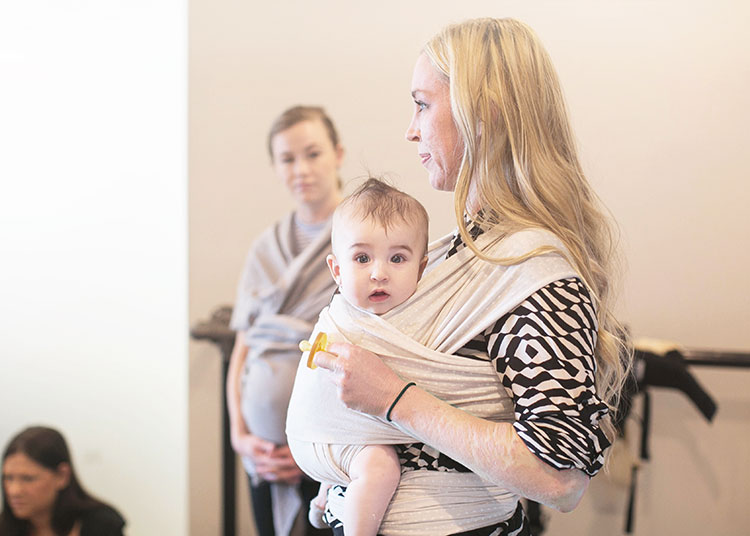 I'm starting a new monthly blog series here where I share with you guys a select few of my favorite mama and baby products. Since I can't commit to a weekly post, I am keeping it monthly for now, but it might be more or less, depending on how life goes, ya know?
This Friday I figured I would start with some of my favorite baby carriers, since babywearing is a topic that is near and dear to my heart. Also because I recently taught a babywearing basics class at Modern Milk, my favorite little local mom and baby shop! There are so many ways you can carry baby, it's just about finding what's best for you both. I always tell people you will probably want more than one, for different purposes. Here, I will highlight just a few of my faves and why!
One of the carriers I get asked the most about is the wrap style carrier. When I had my first son, I received an older style one of these and I was determined to learn how to use it! It DOES take practice, but once I got the hang of it, I loved it! Mostly because it was a guaranteed sleeper hold for him when nothing else would work. And then I could have my hands to get a thing or two done around the house too! The only think I didn't like about that older style was that it was very thick and bulky. And even though it didn't seem to have much stretch to it, it would get very stretched out over time and I would have to wrap it an extra time around me, making it feel even thicker and heavier in the summer heat.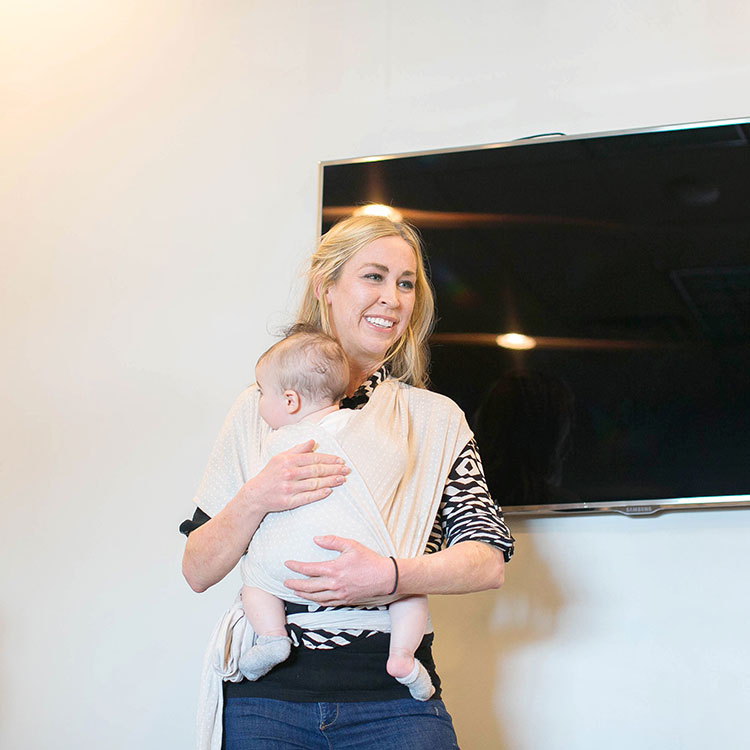 I am so happy that now there are softer, more lightweight options in a wrap. Knit wraps like these are my favorite for the newborn stage because they can hold baby close and secure, without a lot of excess fuss, inserts, or adjustments. At first, I wondered if these lighter weight versions would be sturdy enough to hold up baby, as they are so soft. But as long as they are tied properly, they hold up just fine and are SO comfortable! I am seen here in the above pic demo-ing in the Solly Baby Wrap. I also love the [slightly more affordable] Happy Baby Wrap, which is available from my The Love Designed Life picks over at Modern Milk [below pic]!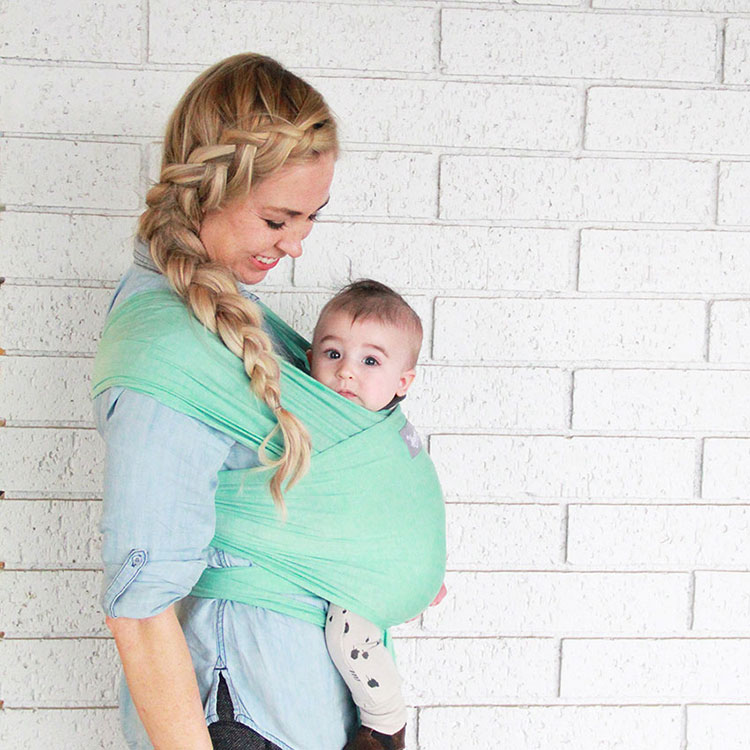 Another fan favorite over here is the Sakura Bloom ring sling
. Ring slings work great again at the newborn stage [seen in picture below] and I also love them for the older baby all the way through toddler! I got mine when I was pregnant with my baby boy so I could carry my clingy toddler without having to worry about tying or strapping anything around my growing waistline. I used in the airport once so I didn't even have to worry about a stroller! Mine is made out of a heavy linen. Linen is a super strong natural fiber that gets softer with use and wash, but doesn't lose its strength. I keep my ring sling in my bag always, just in case!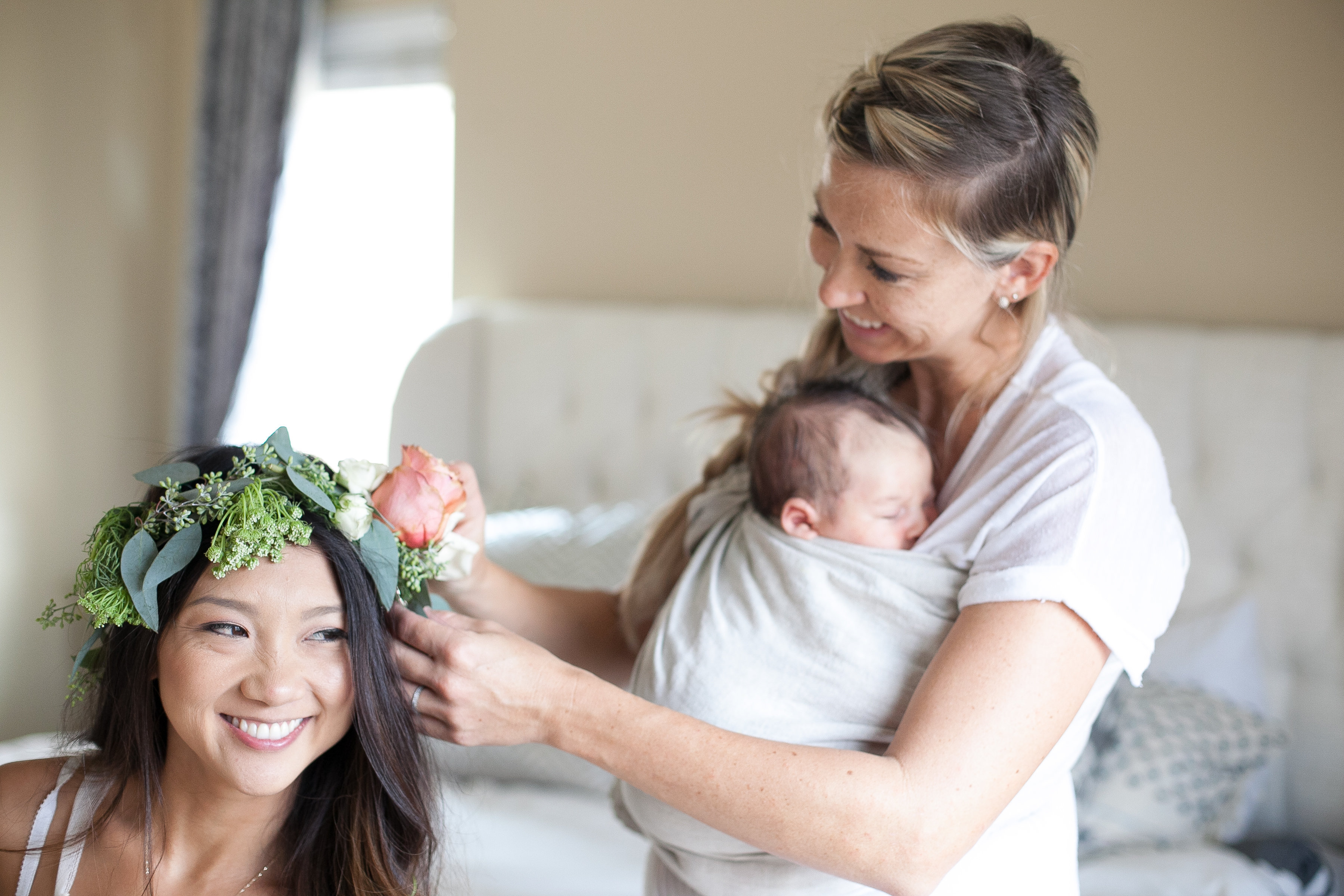 I do also love a good structured carrier. Dads are big fans of these in general. I love it for when baby gets a bit older and for hiking with baby. Our current fave is the Ergo Baby 360 Cool Air. I am shown below demo-ing the traditional Ergo Baby 360, and we also own the Classic Ergo Baby at home. All versions you can wear on your front, side, or back with baby facing towards your body. With the 360, you can face baby outwards on your front.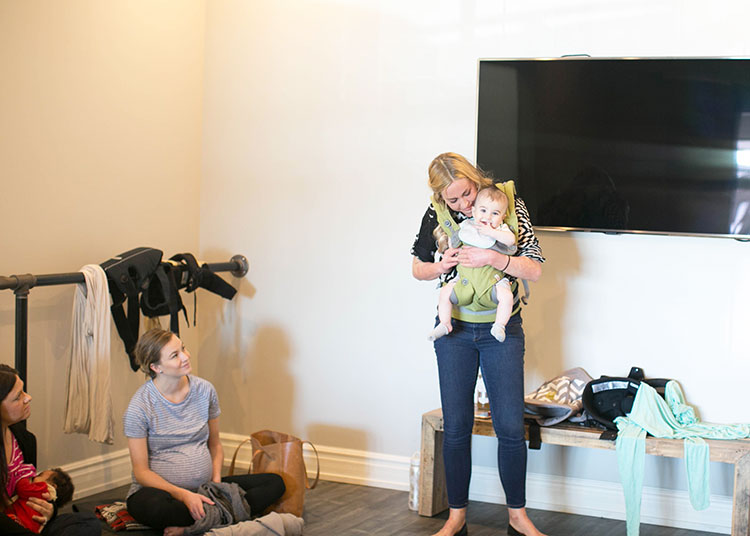 I don't personally own one, but the Lillie Baby All Seasons Carrier is another great all-in-one structured carrier. Unlike with the Ergo Baby, you do not even need an infant insert! Also the lumbar support on the Lillie Baby is quite comfortable.
There you have it. Three of my favorite ways to carry baby! Please always be sure to follow the manufacturer's safety guidelines for your particular carrier when carrying baby in any of these carriers. And as always, if you have any questions, I am here to help! Just comment below and I will get back to you ASAP.
Be sure to check out my friends Modern Milk, who are currently having a crowd funding campaign on Kickstrter for their amazing community concept store. I just can't say enough good things about what they are doing for moms everywhere. Only 4 days left and they need your help to reach their goal! Check it out here.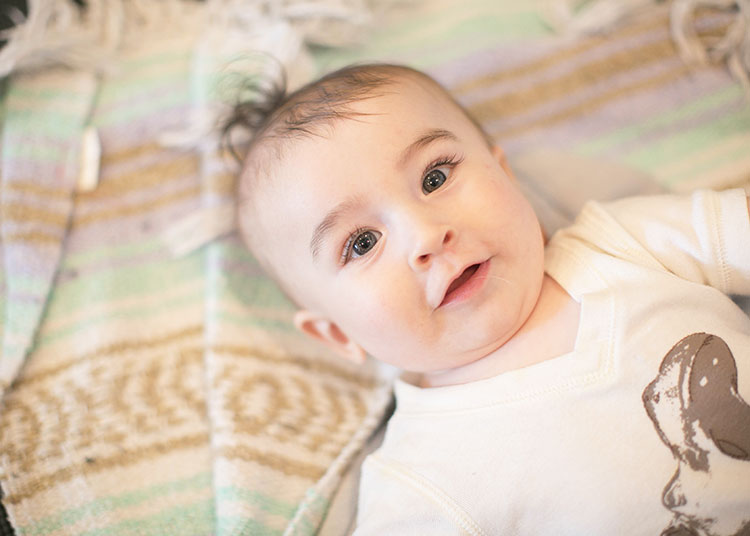 Of course special thanks goes to my perfect model baby. Who only got fussy from all the in and out of all the carriers near the end of our class. 😉
All photo credits are courtesy of my friend Stacey of Dream Photography Studio.
This post does contain some affiliate links. However all opinions, as always, are my own and are based on my personal experience.