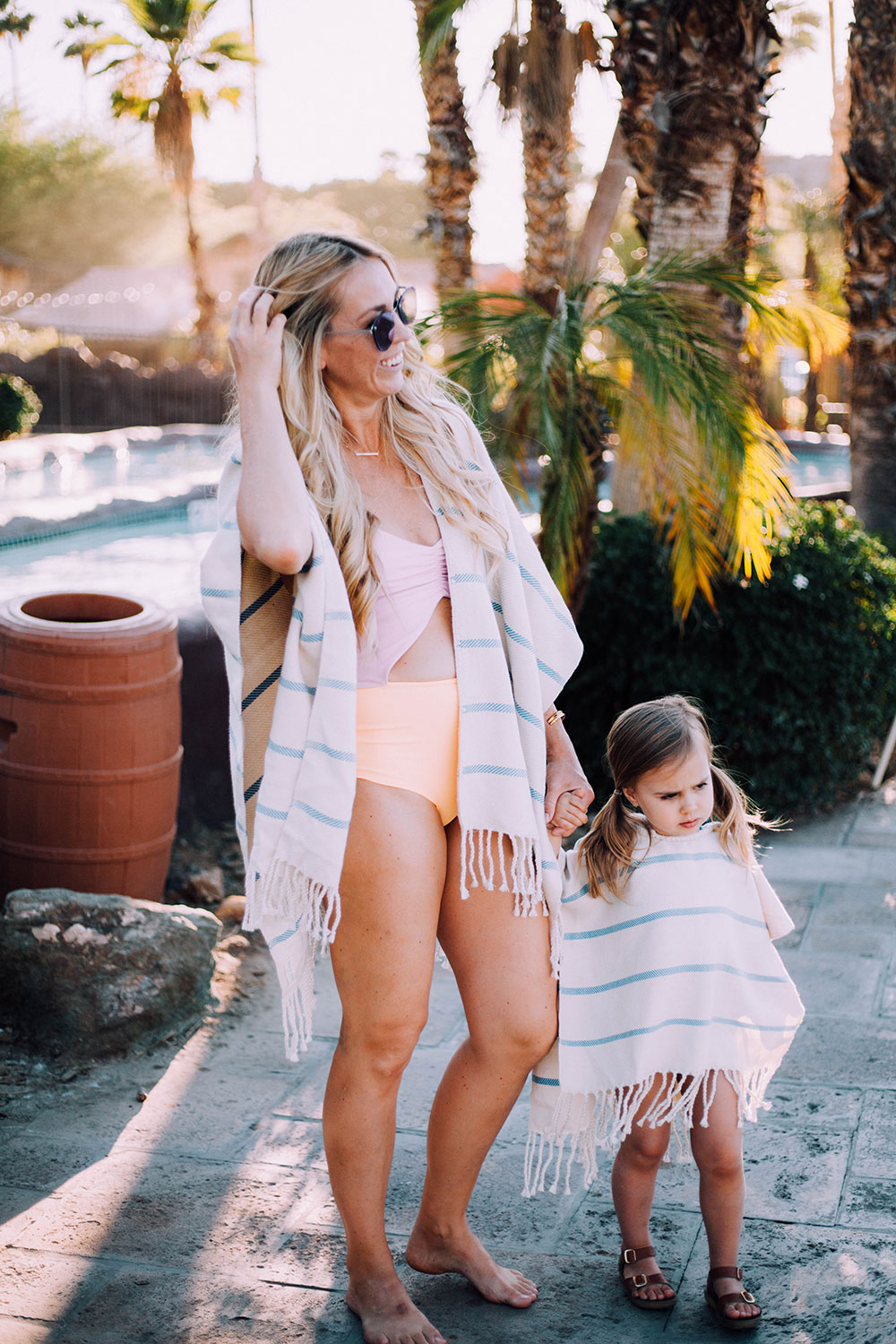 This summer, our family has partnered with the Pointe Hilton Squaw Peak here in Phoenix and I am so excited to share with you about our first staycation, which happened this past weekend!
I planned this trip for us a few months back. At the time, I did know that it was right before school ended, but this being our first year with a kindergartener and our daughter at a new preschool, I didn't really realize just how busy the end of the year would be. Both my son and daughter had school performances and projects due this same week and it was just a liiiiittle crazy trying to get it all organized before we checked out of reality for a while! Oops. But I did it that way because I didn't really want to go on a crowded holiday weekend, and I honestly haven't pulled them out of school for anything all year. In a way, the timing was actually perfect because it forced us to relax and enjoy each other as a family and just have fun for a change, rather than worrying about all the to-do's!
And by the way, isn't that the best thing about staycations? You get to escape reality and be on vacay mode, but you don't have to worry about the hassle of traveling! Win-win. We are so lucky here in the Phoenix area to have so many beautiful resorts to chose from for just such adventures. Tony and I have done staycations before here, just the two of us, but this is actually the first time that we have done one as a family. The Pointe Hilton Squaw Peak could not have been a better choice for our family stay!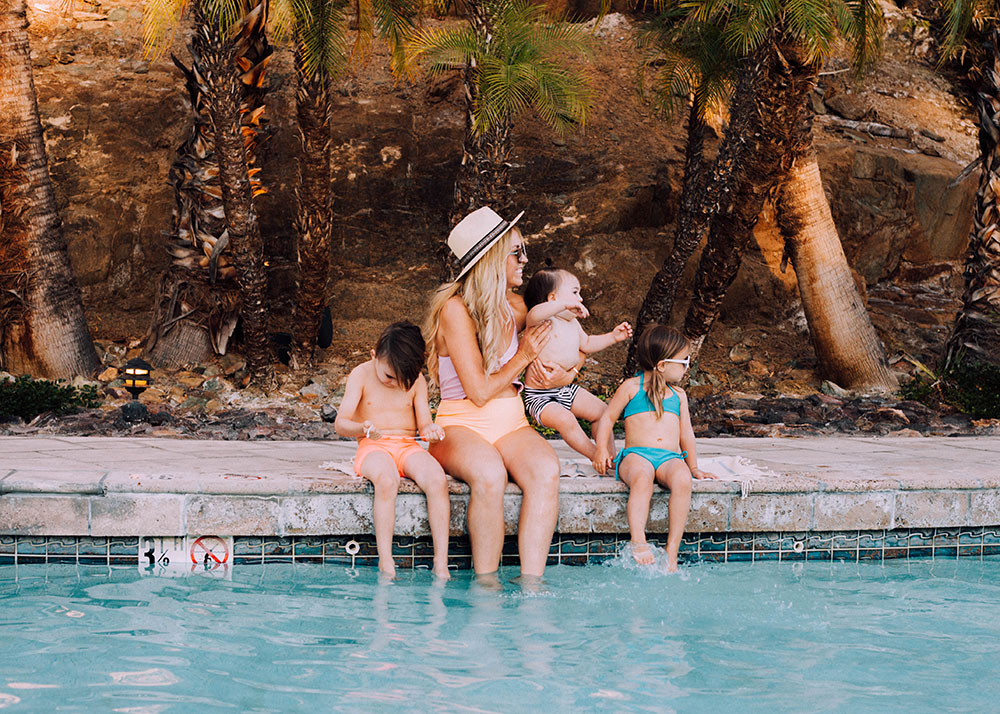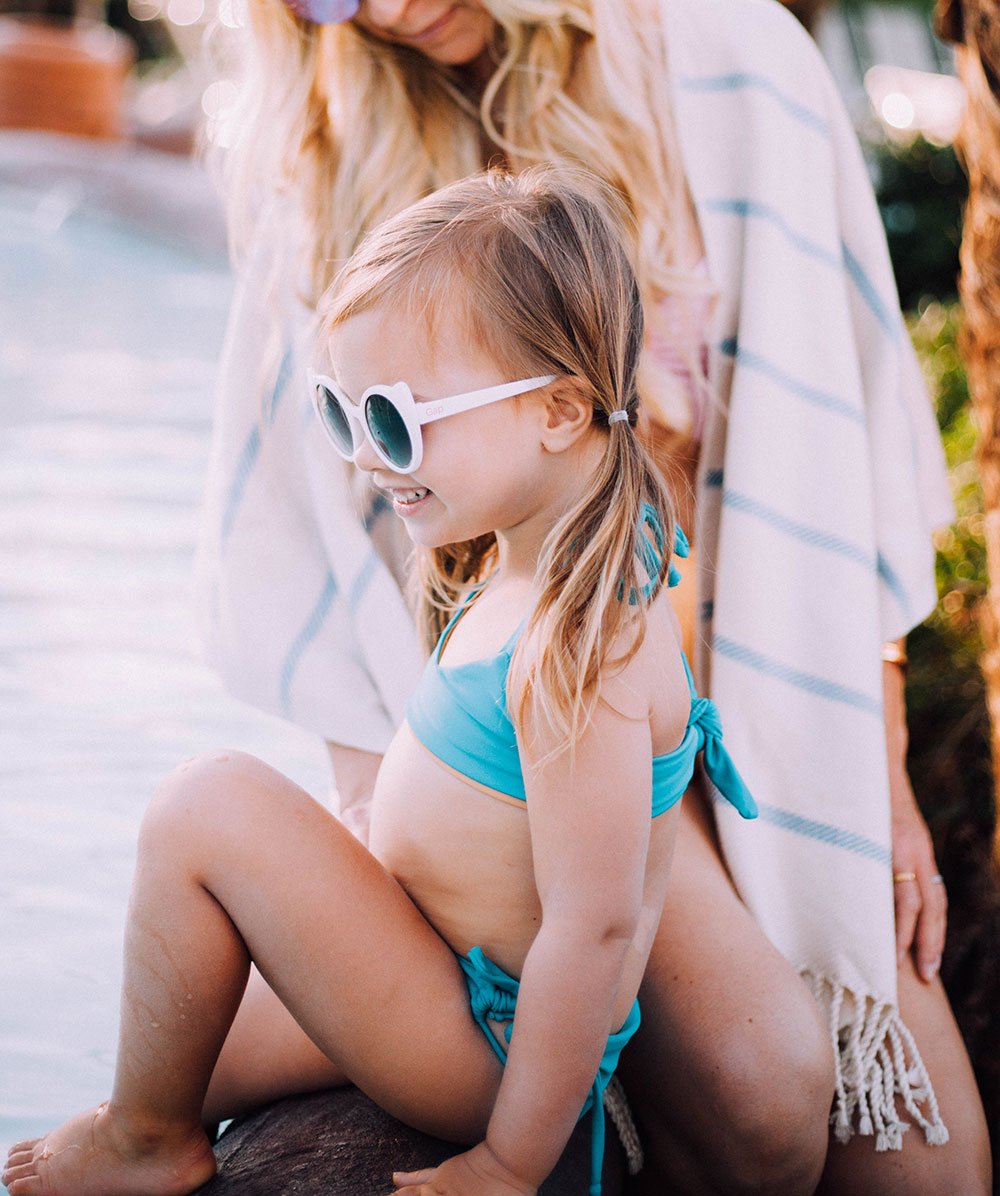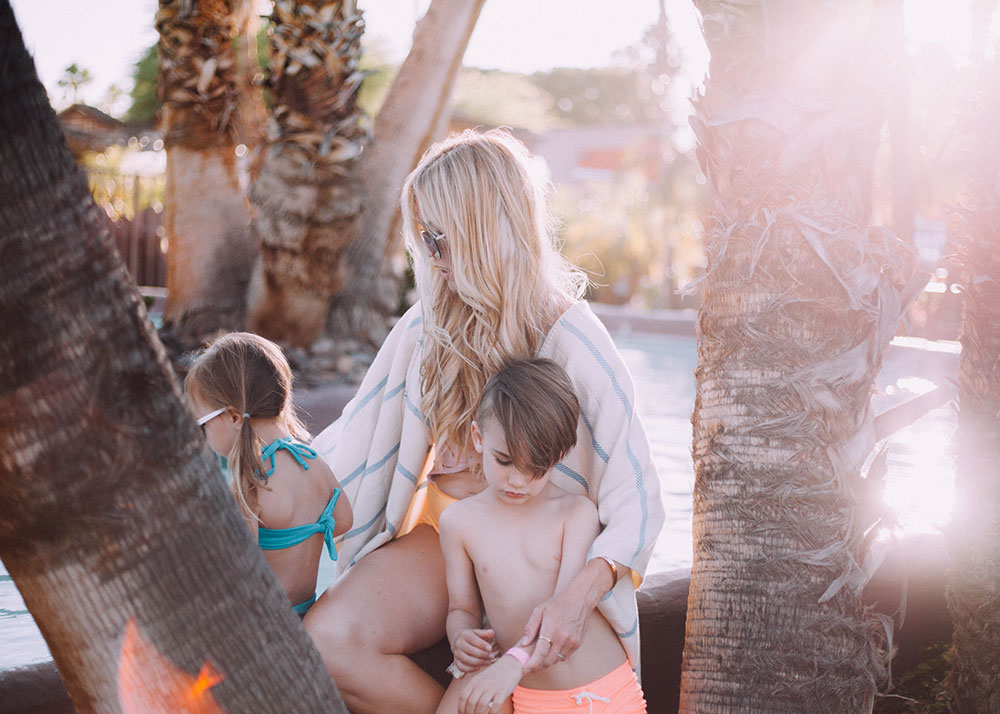 my hat | my sunnies [similar] | my suit | our ponchos | all the kids' suits
The resort actually sits on over 27 acres right next to the Phoenix Desert Mountain Preserve. So there are beautiful hiking trails, golf, a fitness center [apparently – we didn't make it there! haha], and a spa that I plan to check out next time we visit! But the absolute best part for the kids was the River Ranch water park that is built into the resort. It had a waterslide, a waterfall, and a lazy river! It was pretty much the only thing the kids wanted to do, which worked out just fine for us parents because they were entertained and happy for hours. While we enjoyed a couple of poolside cocktails.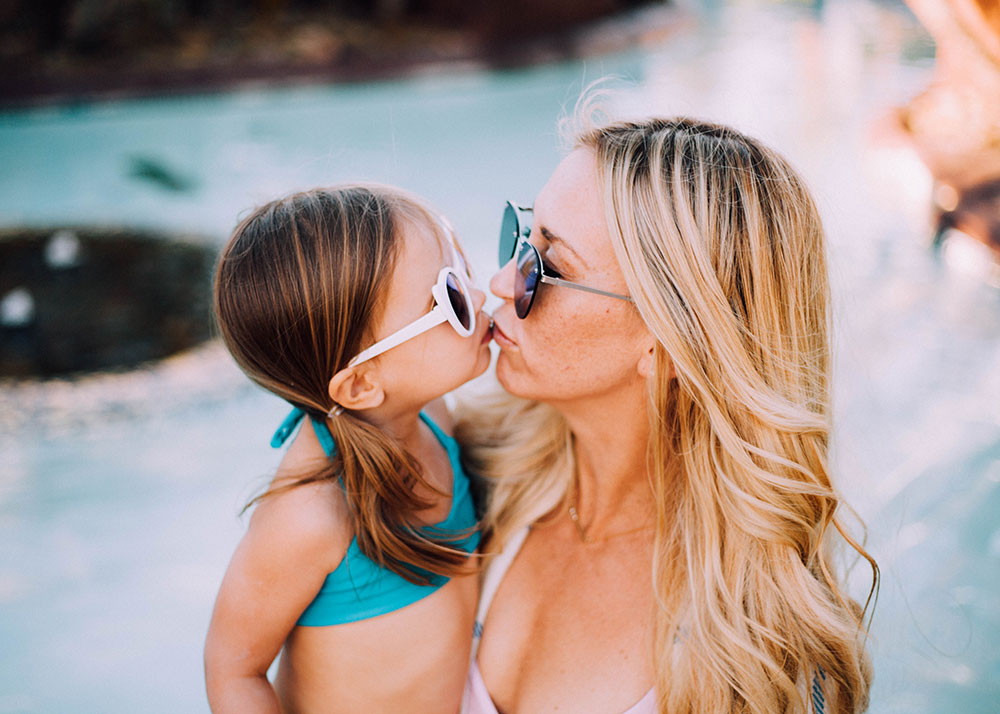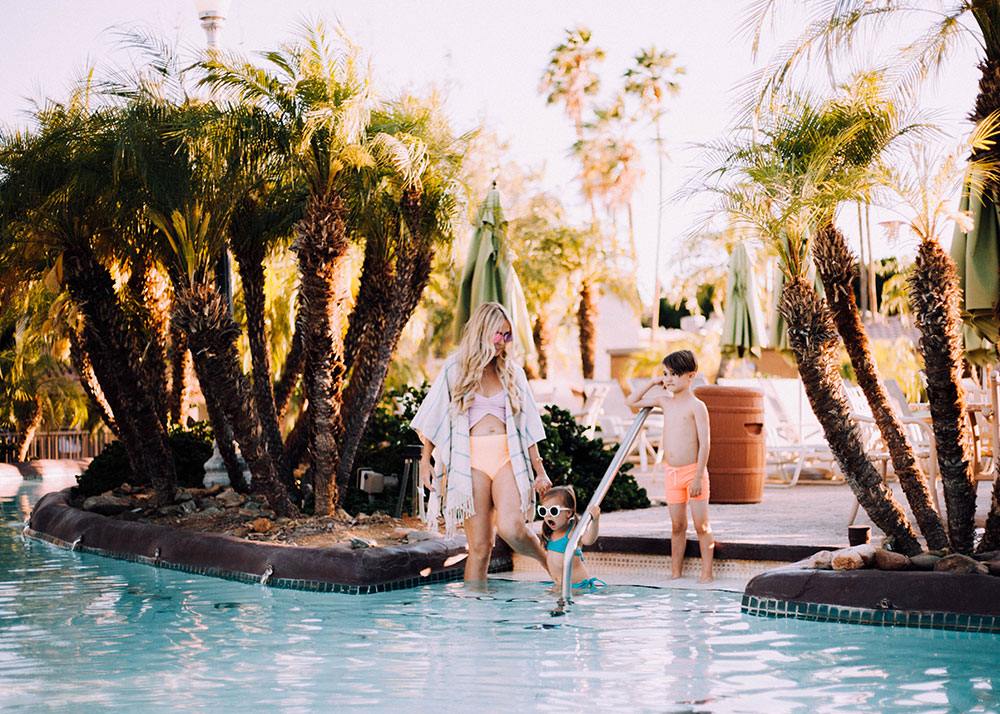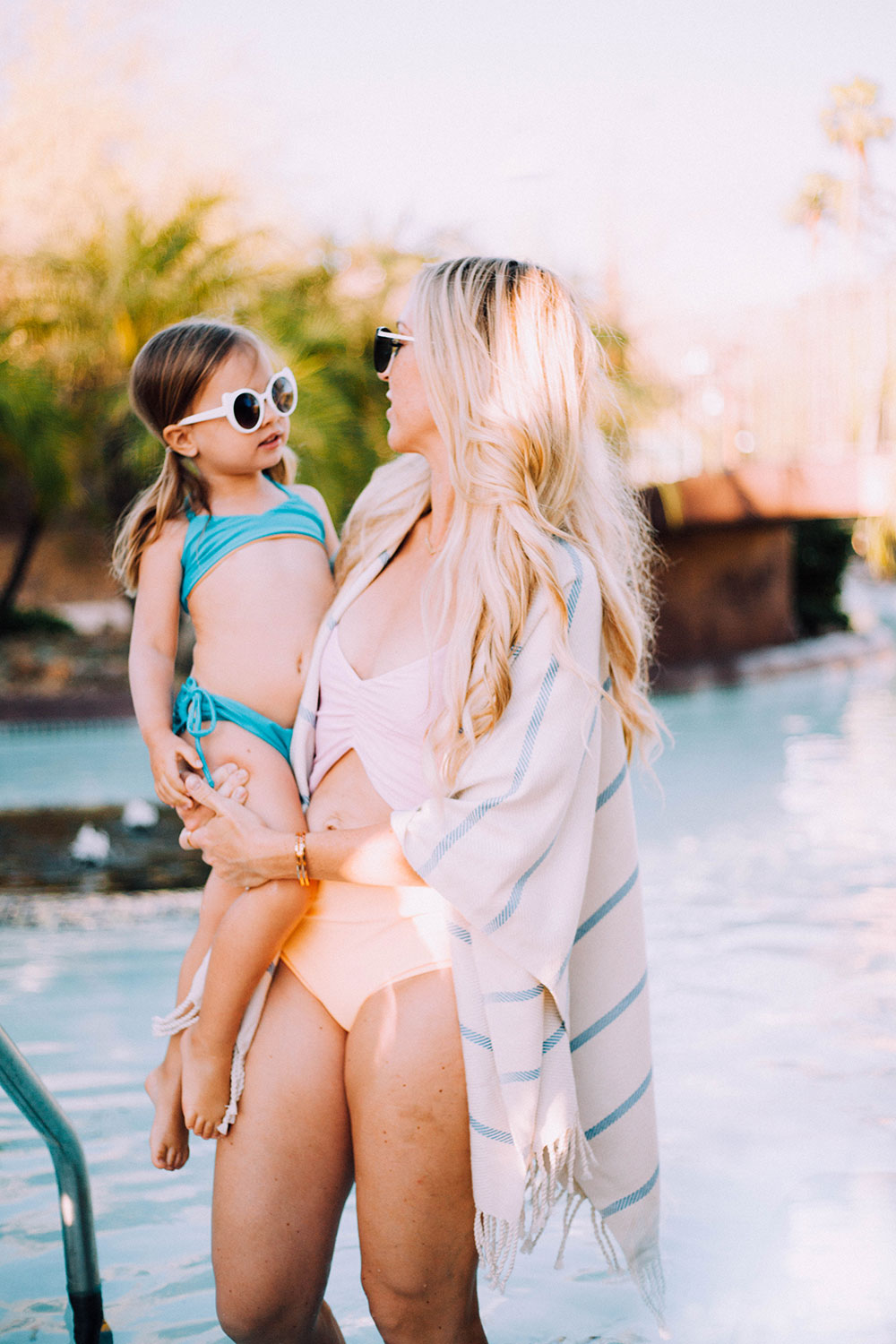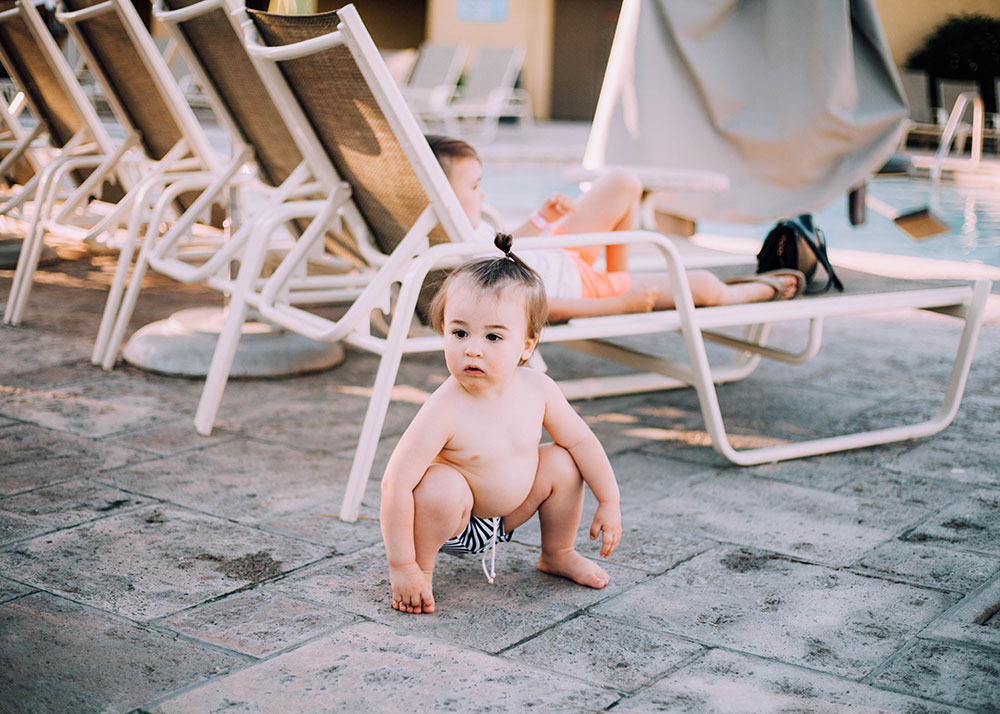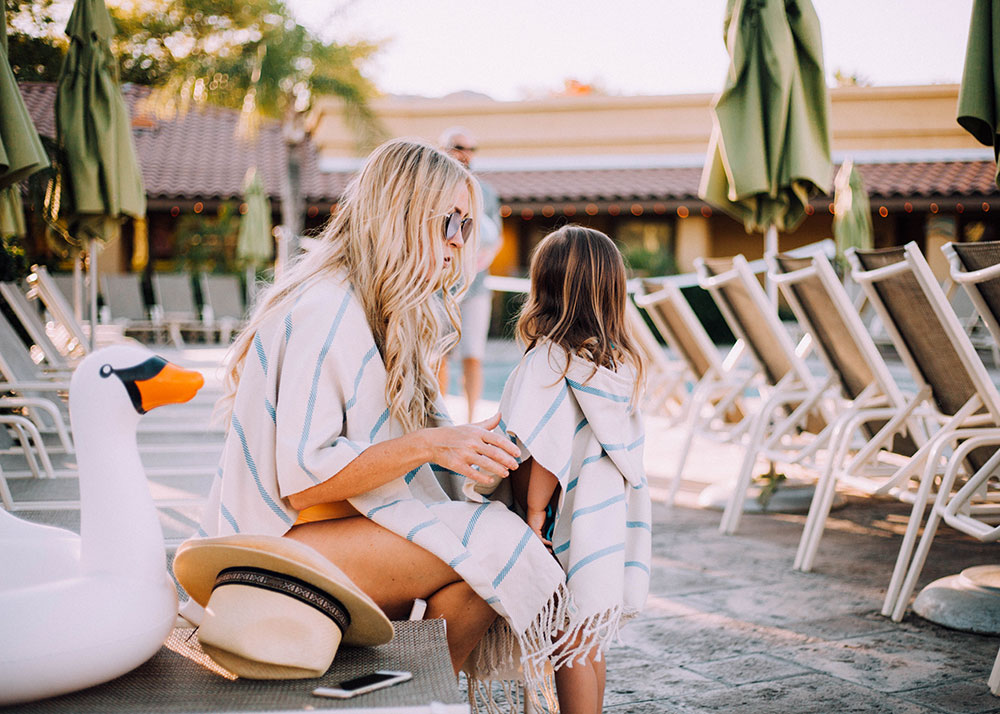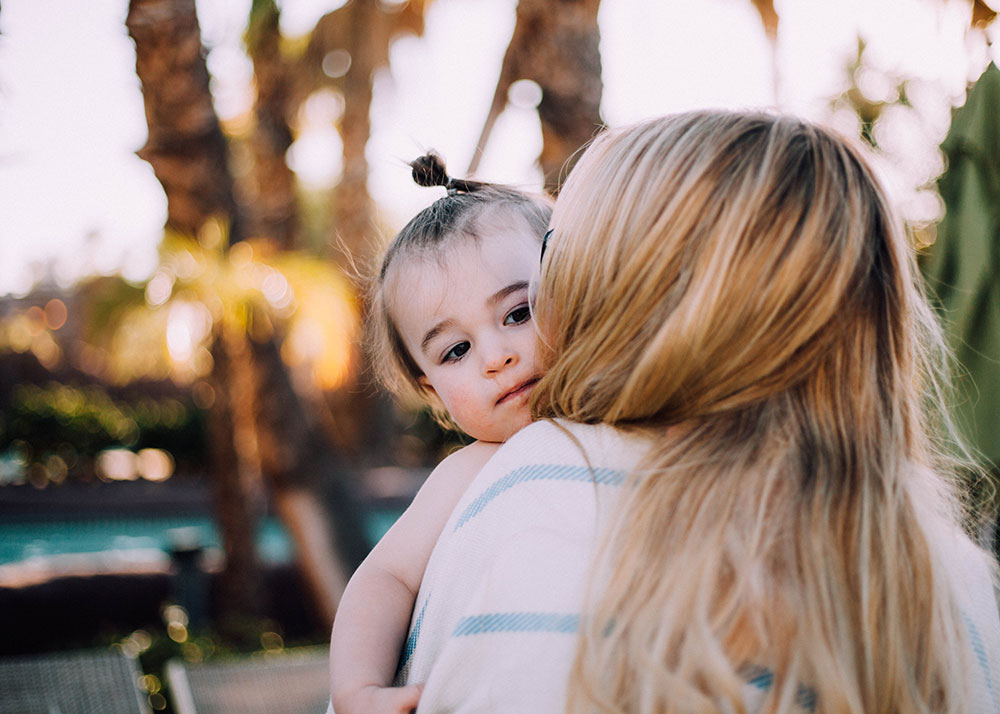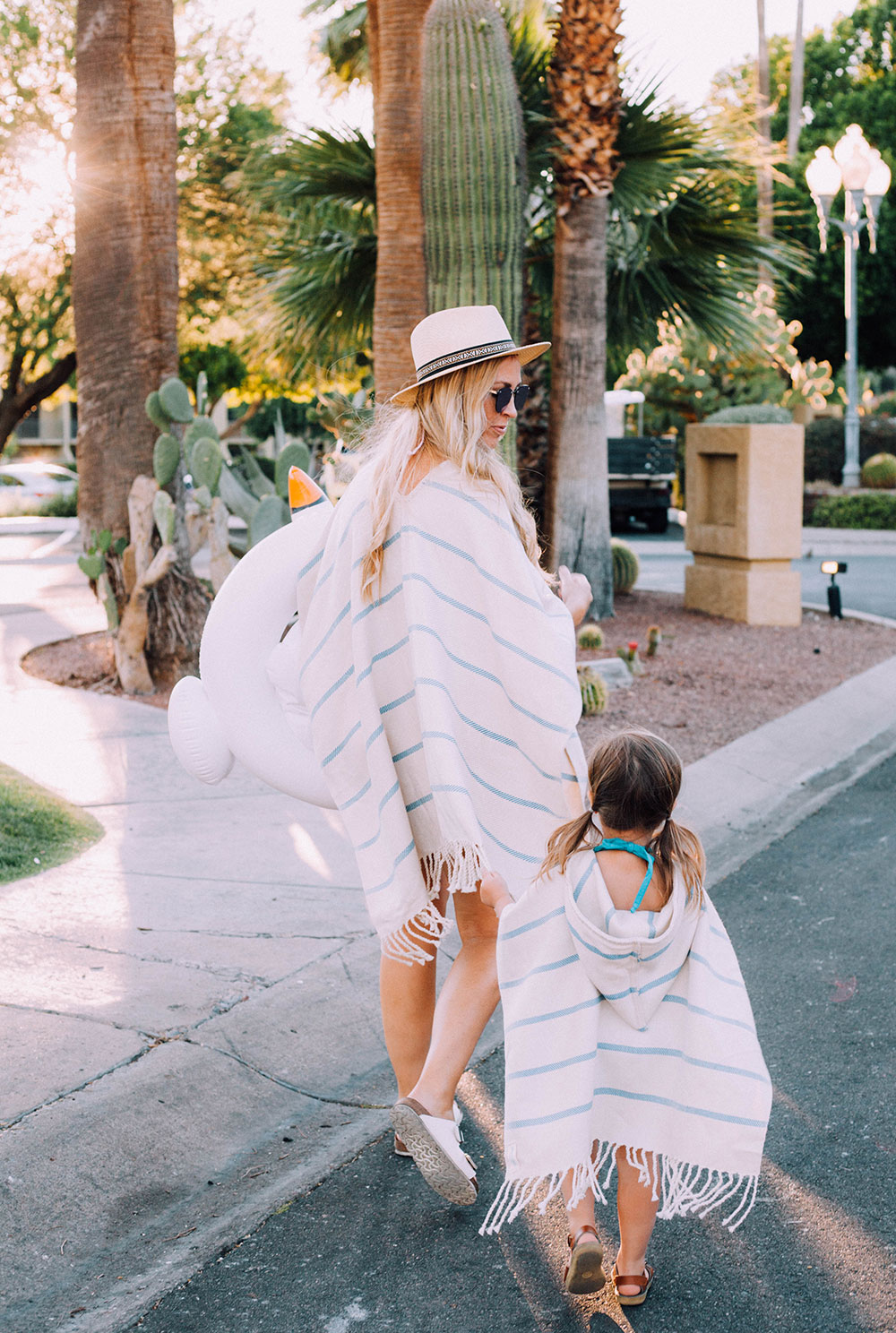 Another thing we can't wait to check out next time at the resort is the Kid's Coyote Camp. It was a little quiet when we were there since their summer programming hadn't started yet, but they offer summer camp to local residents as well as hotel guests all summer long. I think my Adriano [currently 6] will be so excited to go do that! He is at that age where hanging out with other kids is just SO much cooler than hanging out with his family. Already! Sigh. As much as that breaks my mama heart, I am happy he's such an independent and confident kid.
So basically the Pointe Hilton Squaw Peak has it all! We literally did not have to even leave the resort. Although we did once for my big boy's school performance. But there are several restaurants on the property and so we ate every meal there and fully took advantage of vacay mode! These last few were on our way to dinner on one of the nights.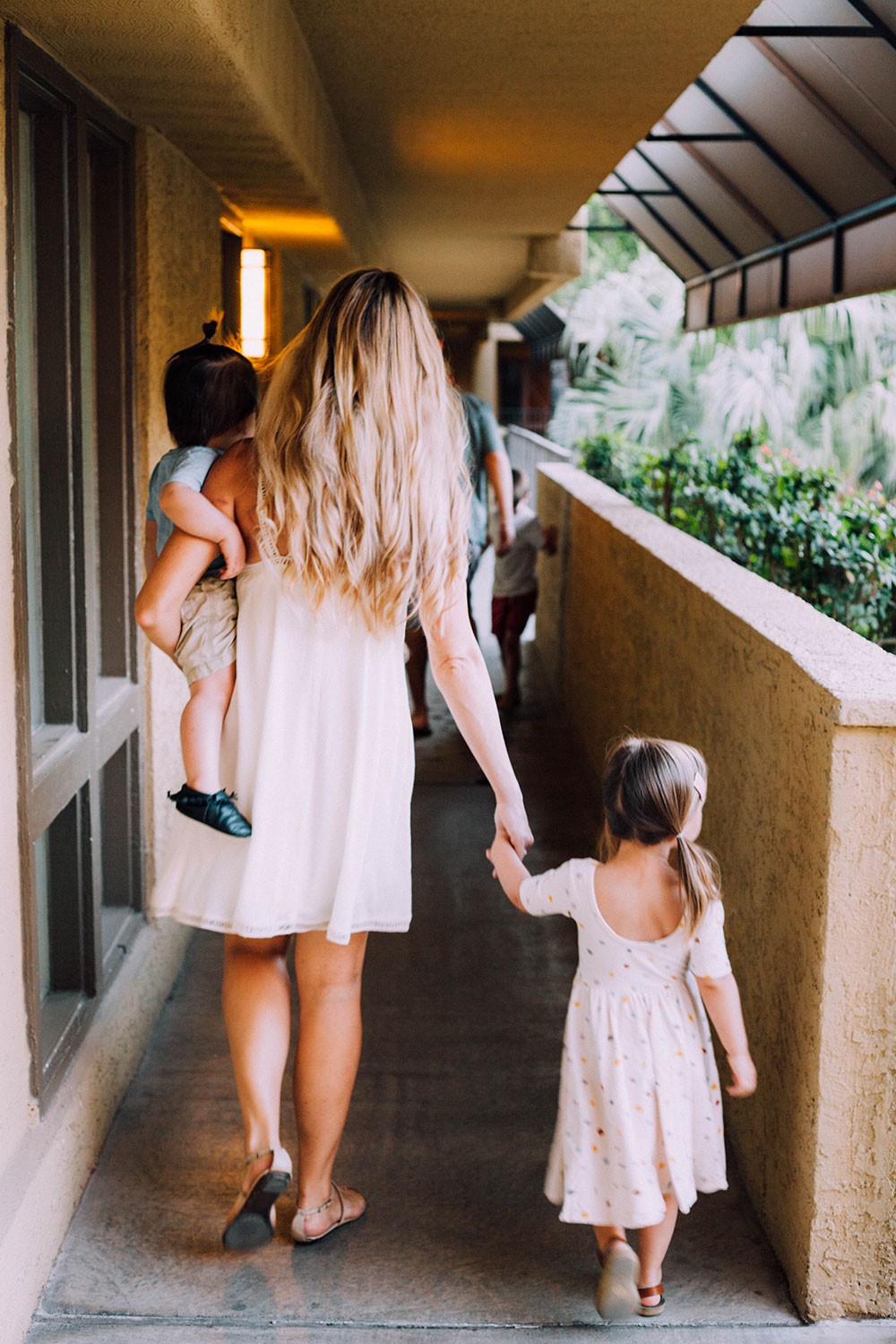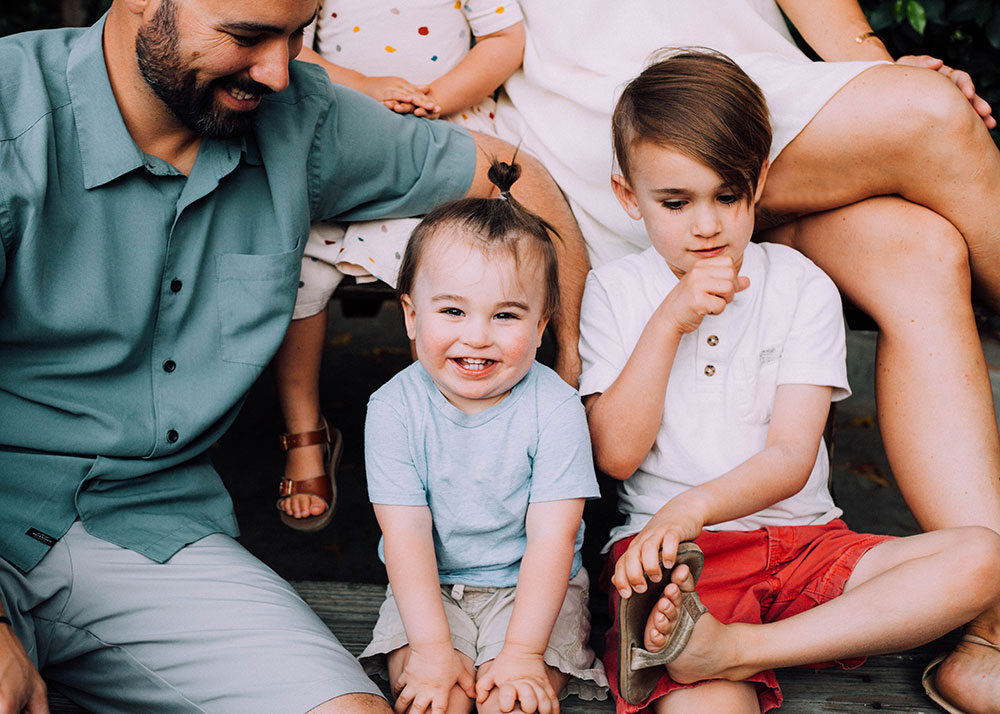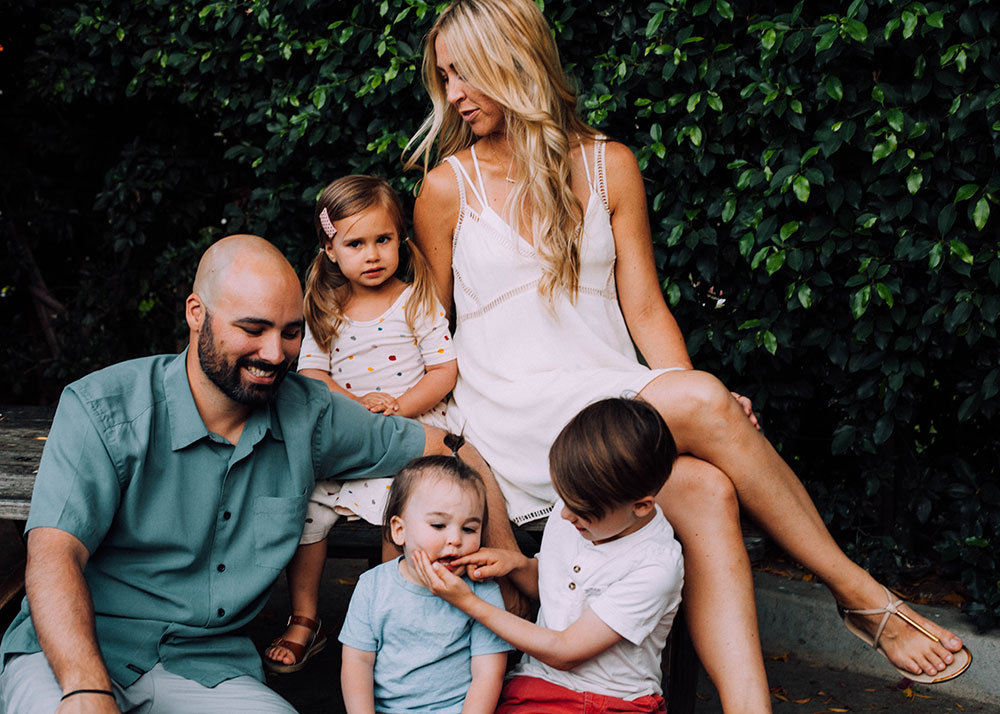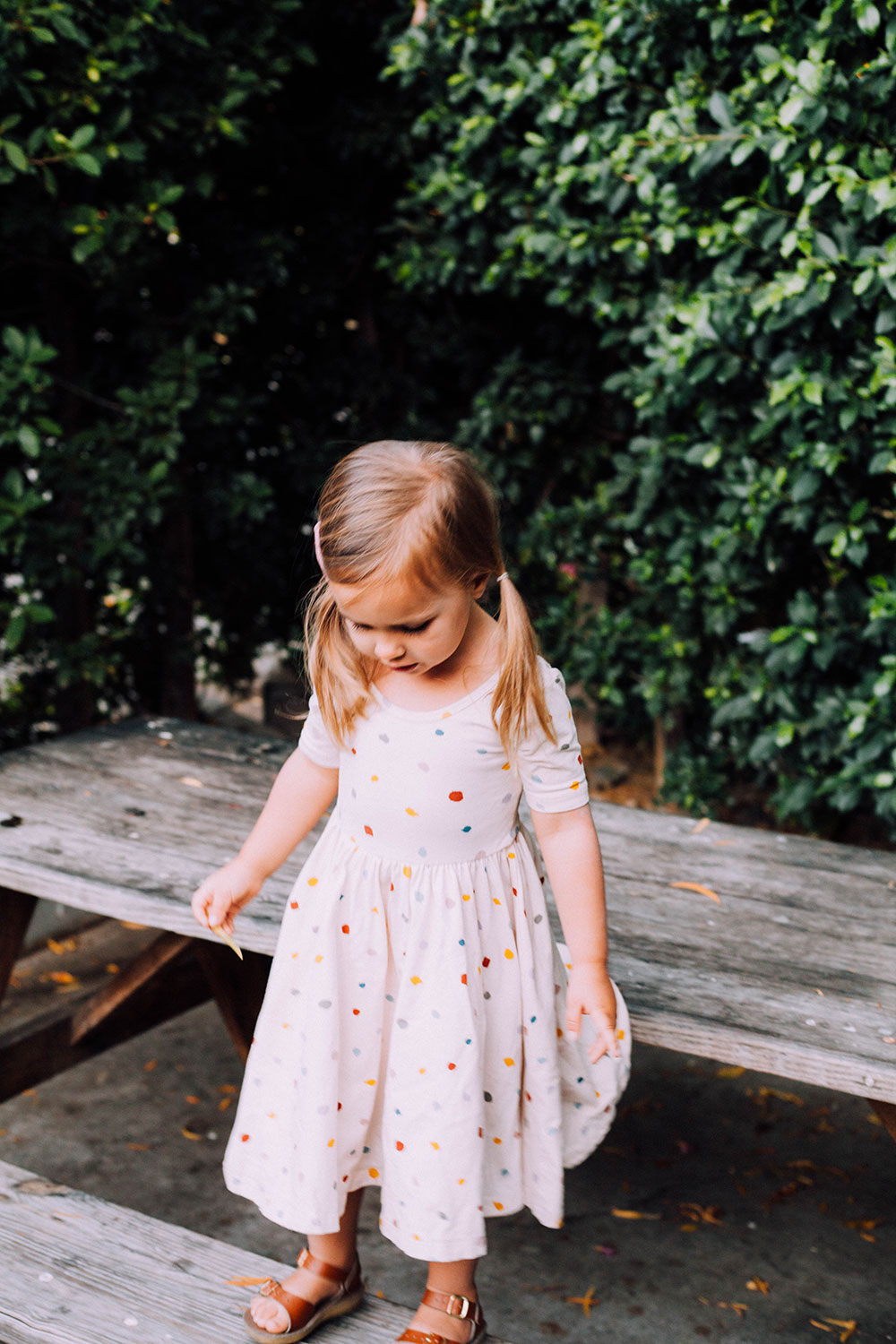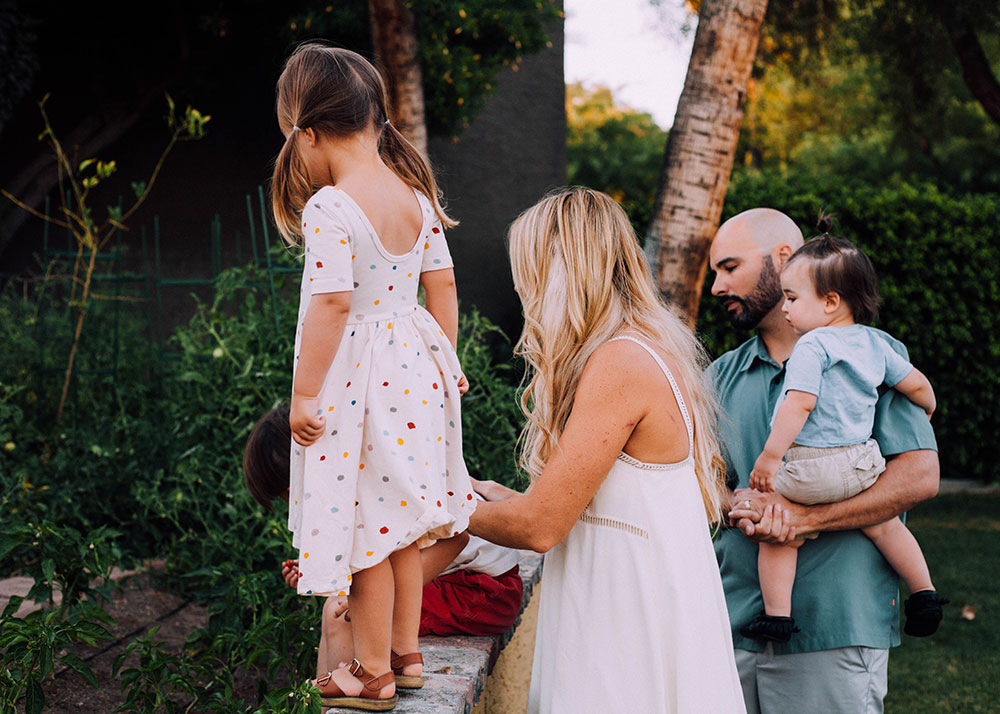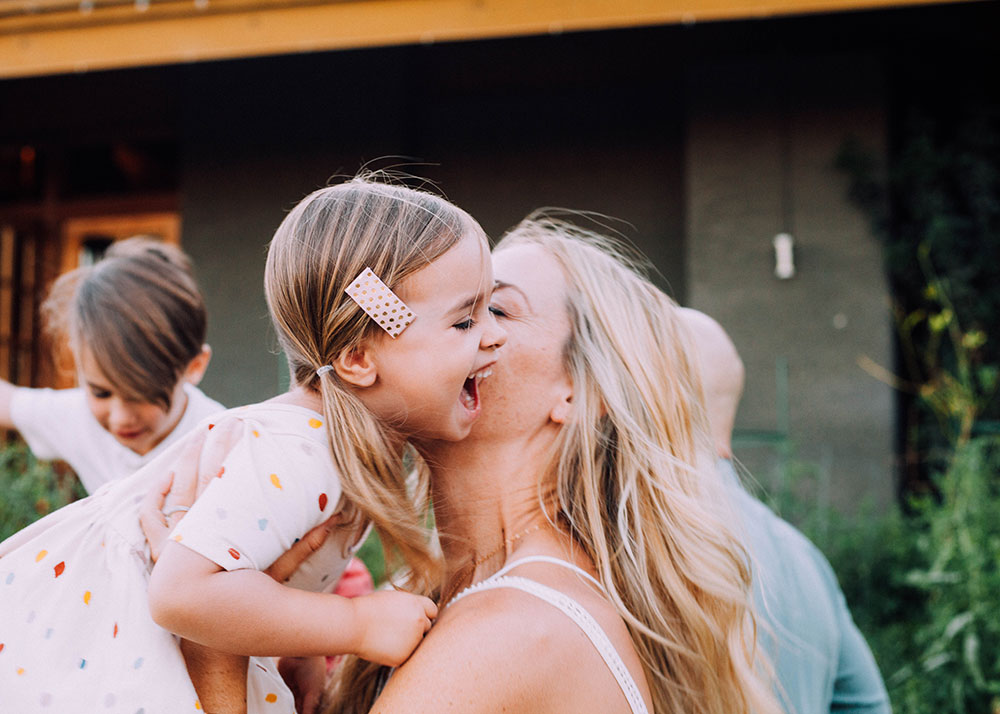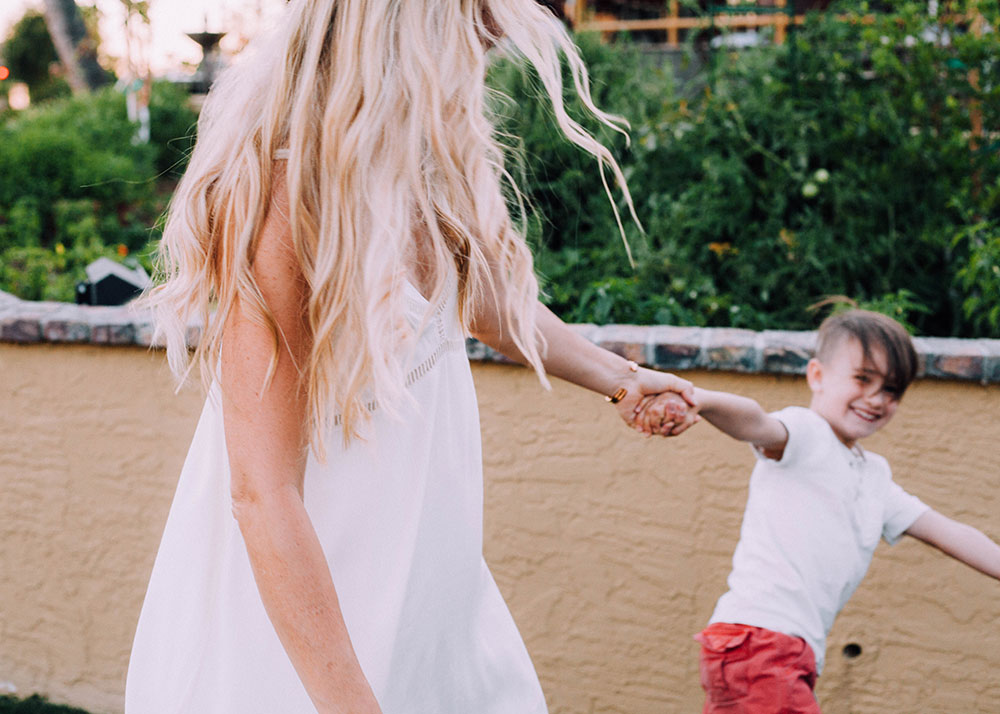 Oh, and one of the other family friendly features of the Pointe Hilton Squaw Peak was that all the rooms are suite style! We were in a standard suite, which worked out great because we had all the kids in the living area [on the pull-out couch and in the pack-n-play] and then my husband and I had our own room for after they went to bed! We learned the hard way years ago that traveling with kids meant we had to have at least two rooms, if we didn't want to all go to bed at 7:00pm. Ha. And they have larger suites and separate casitas on property too, if you're looking for a little more room!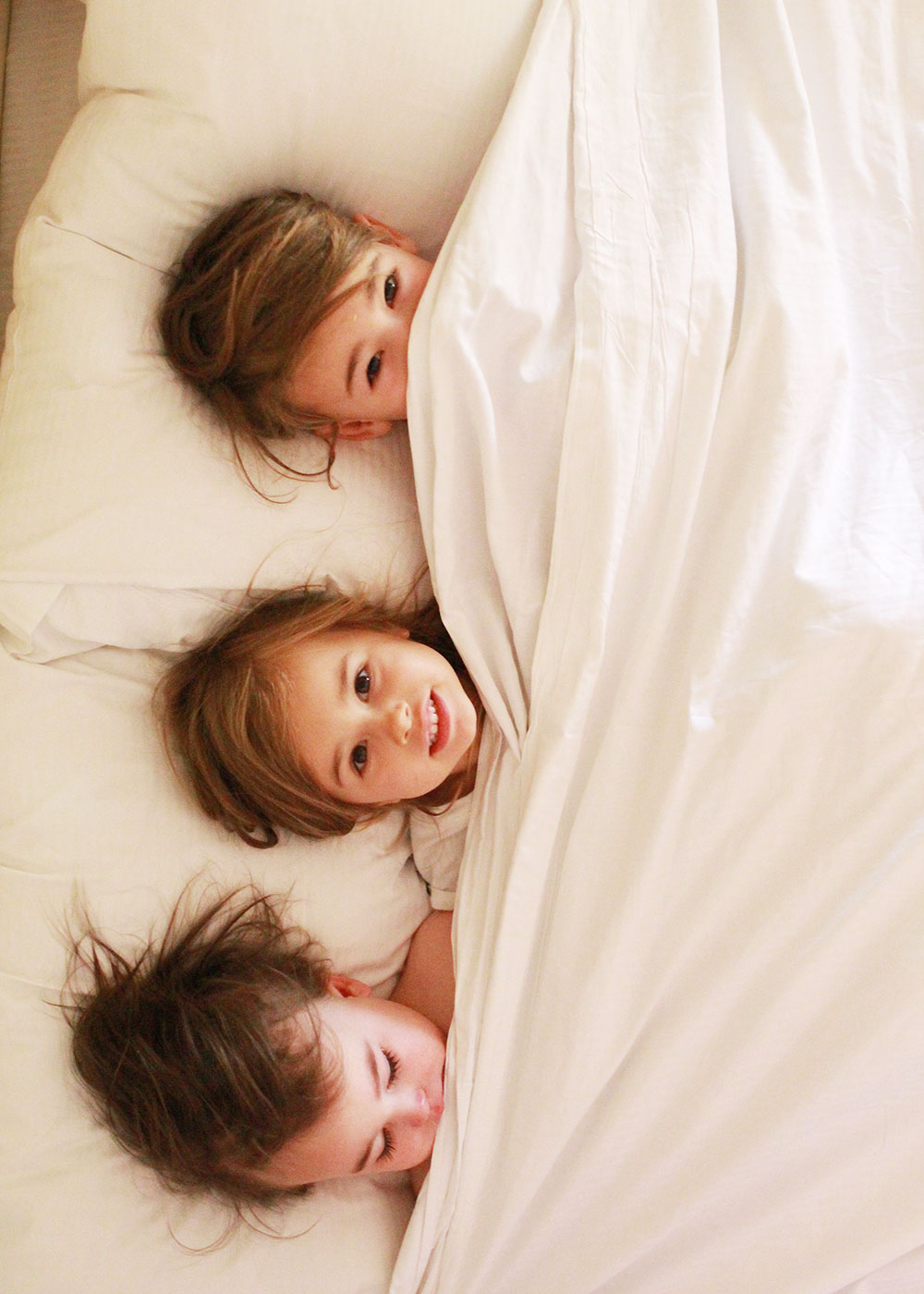 The kids had such a good time, they were already talking about how excited they were to come back as we were leaving the resort! And they have asked me every day since if they can go back to the pool and waterslide there! Haha. I think it's safe to say, we all feel the same way! I actually have so many more pics from my camera too, but I tried to limit myself to just to some of my faves from my girls that helped us out with photos over at Griffith Imaging. Seriously, they make us all look so dreamy.
All images in this post [other than the very last one!] are by the amazingly talented Rachel of Griffith Imaging. Please be kind and do not reuse any images without express permission.
This post was created in collaboration with the Pointe Hilton Squaw Peak Resort. Our family was gifted our stay in exchange for me sharing my honest experience with you guys here. But as always, I would never share anything on here that I don't genuinely love!