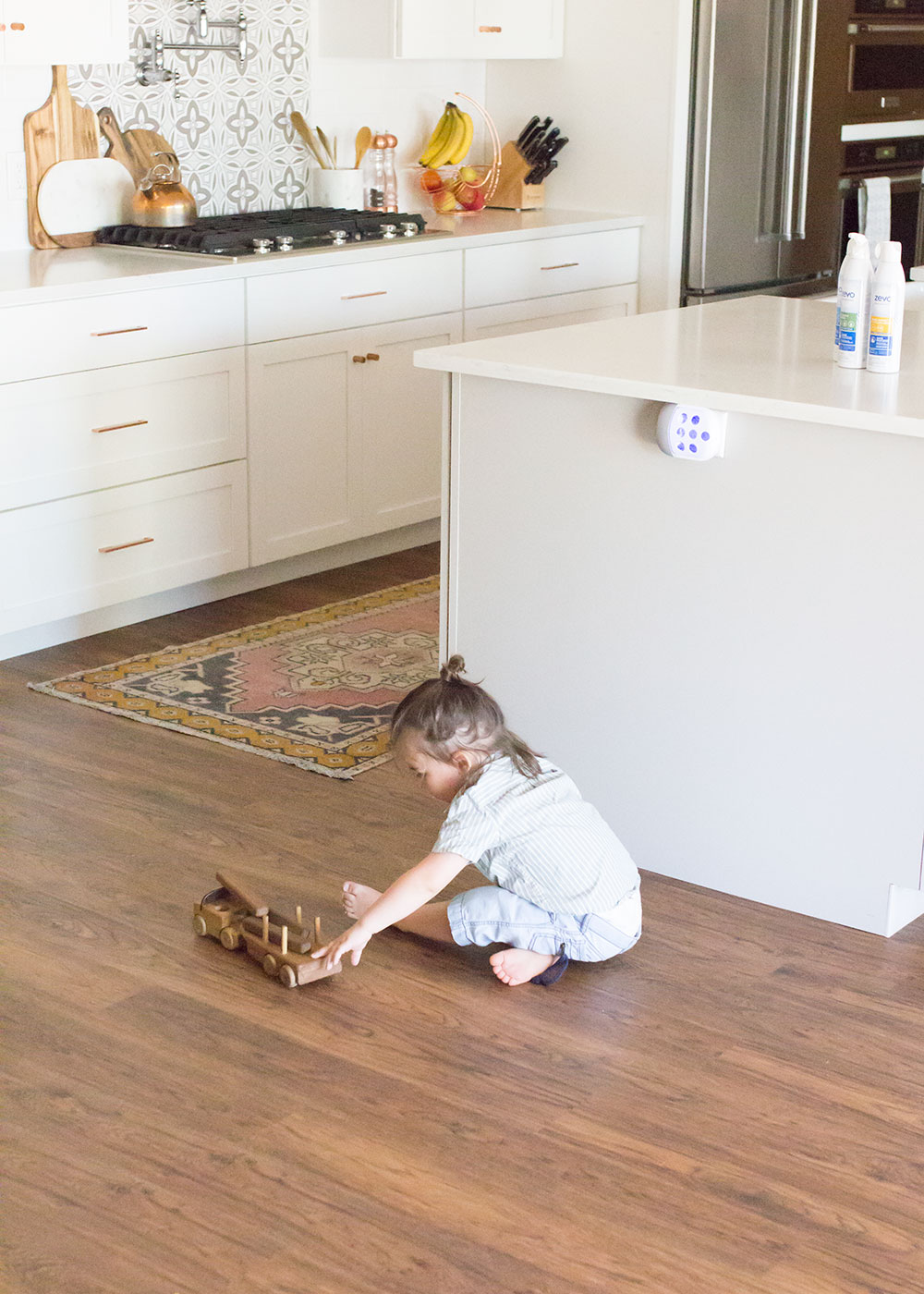 If there is one thing you may not know about me, it's that I hate bugs. Like I mean, really hate them. I can think of so many stories over the years about bugs and me to demonstrate this passionate dislike I have for them, but just to name a few: I have been known to wake my husband in the middle of the night when finding a large cockroach. On more than one occasion. And/or make desperate damsel-in-distress type calls when an uninvited insect decides to show up inside my house. We also had some run-ins with pests from our years living the big city life in Los Angeles that I would rather not re-live. Ugh, you get the idea!
Of course, bugs are a part of life here in the desert too. As my grandfather-in-law pointed out to me once, they were here for thousands of years before we decided to move in. Regardless, I don't want them in my house! Since moving into our new house back in August, we have been battling with ways to keep them under control. The house was under construction for about 3 months before we moved in, which stirred up a lot insects.
The one thing that sometimes gets in the way of this bug disdain is that I refuse to use dangerous chemicals in my home. Not only for my own health and safety, but obviously because I care a whole lot about my sweet, young, developing children. You guys know I am an advocate for safe and healthy home cleaning products, personal care products, and the like. So how to naturally get rid of bugs? I usually just squish them. Or I make my husband do it, of course! I have tried alternative insect sprays in the past, only to find that they don't work very well. So, when I first heard of the Zevo Whole Home Protection System, I was intrigued!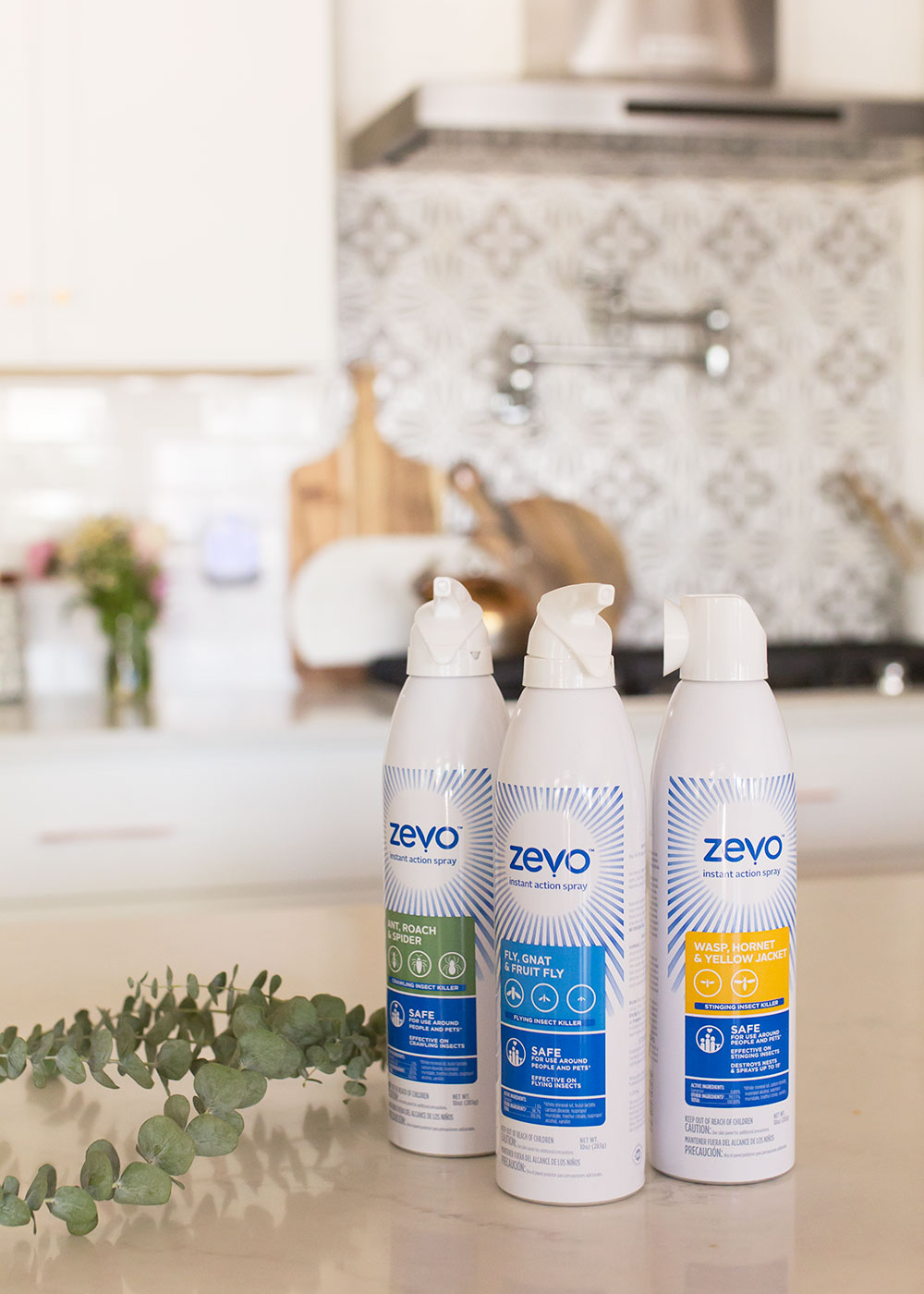 Zevo makes products that are effective and safe. The active ingredients in the Zevo Instant Action Sprays are actually essential oils, including cinnamon oil, lemongrass oil, and geraniol! The science behind it? The DNA of bugs and humans are different. You can read more about drugs and their impact on people here. So the essential oils attack the central nervous system in bugs, but not in children or pets! Isn't that amazing? The smell is light and not too offensive which I appreciate because I am really sensitive to scents.
The Zevo Instant Action Sprays have specific formulas for different types of insects you can see (such as crawling, flying, and stinging insects). Another problem we have noticed in our home, especially with the warmer weather upon us, are the tiny gnats and fruit flies. Because I love having lots of houseplants and we always have fruit in our kitchen, we see them a lot. They are so annoying! I tried some home remedies to get rid of them (vinegar, wine, honey), but couldn't find anything that worked. So, I was pretty excited to try the Zevo Flying Bug Trap too, which contains absolutely zero chemical insecticides. It works by using multi-spectrum UV light technology and imitates human body heat to attract then traps gnats and fruit flies onto a super-sticky adhesive backing! You can use the same trap for up to 30 days, or until it's full! I find it oddly satisfying watching them collect in there, haha. And I have been moving it around the house to try to find the best spot where the little bugs like to be, like the kitchen and dining area.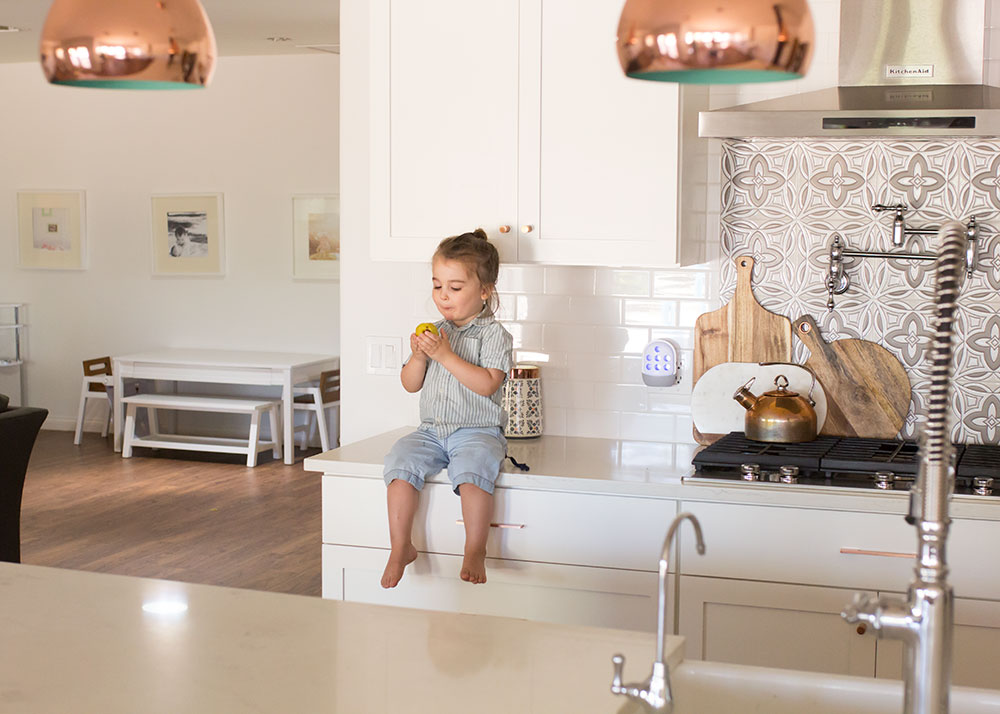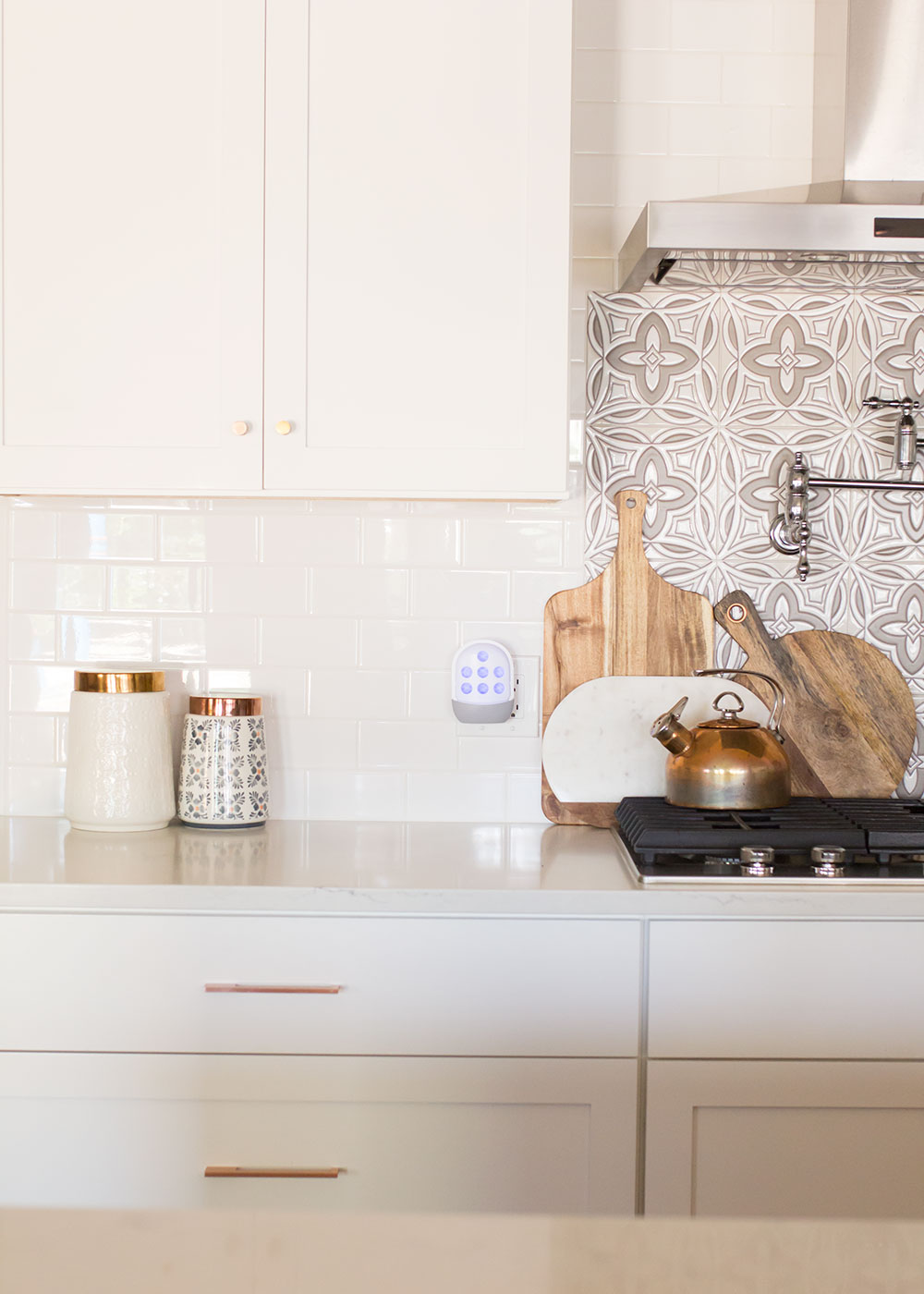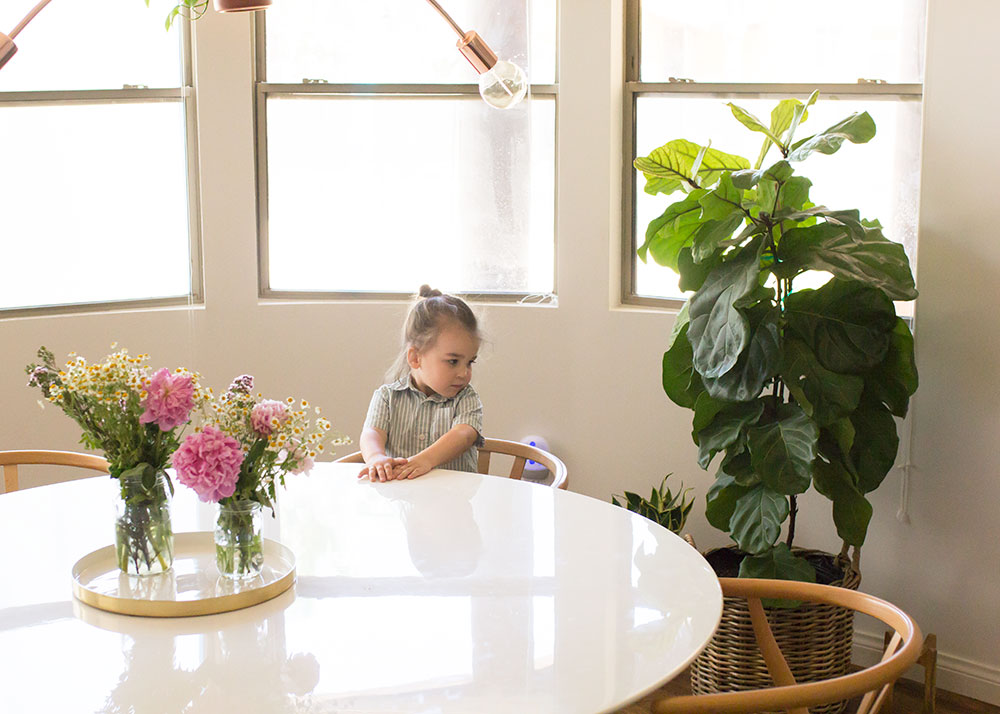 The combination of the Zevo Instant Action Sprays and the Zevo Flying Bug Trap give us total home protection against insects by getting rid of the bugs we see (the sprays) and eliminating the pests we don't (the trap). I actually want to get more of the Flying Insect Traps because I think the one we have is working so well. As far as the larger insects go, I haven't seen any in the house since we starting using the Ant, Roach, and Spider Spray. Yay! I'm so happy to have found something that works in our home and that I feel good about using around my kids.
This is a sponsored conversation written by me on behalf of Zevo. The opinions and text are all mine.