This post has been sponsored by Rad Power Bikes. As always, all opinions expressed here are my own and completely honest.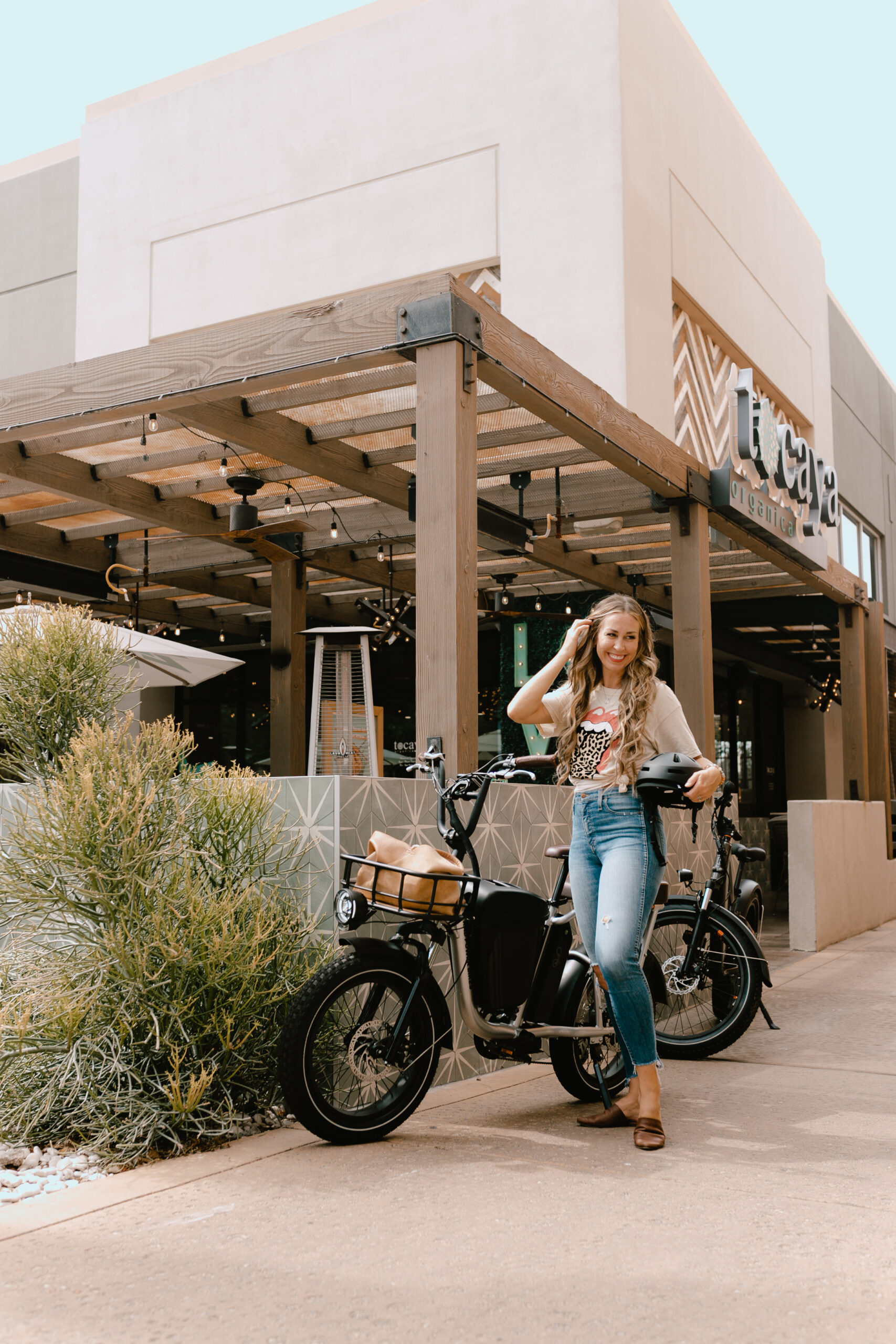 Well, we've been riding our Rad Power Bikes around town here for a couple of months now, and I wanted to give you guys an update! If you missed it, I shared a little preview when we first got this pretty amazing e-bikes back in October on my Instagram Reels. My husband and I took the e-bikes out for a spin for a little weekday lunch date!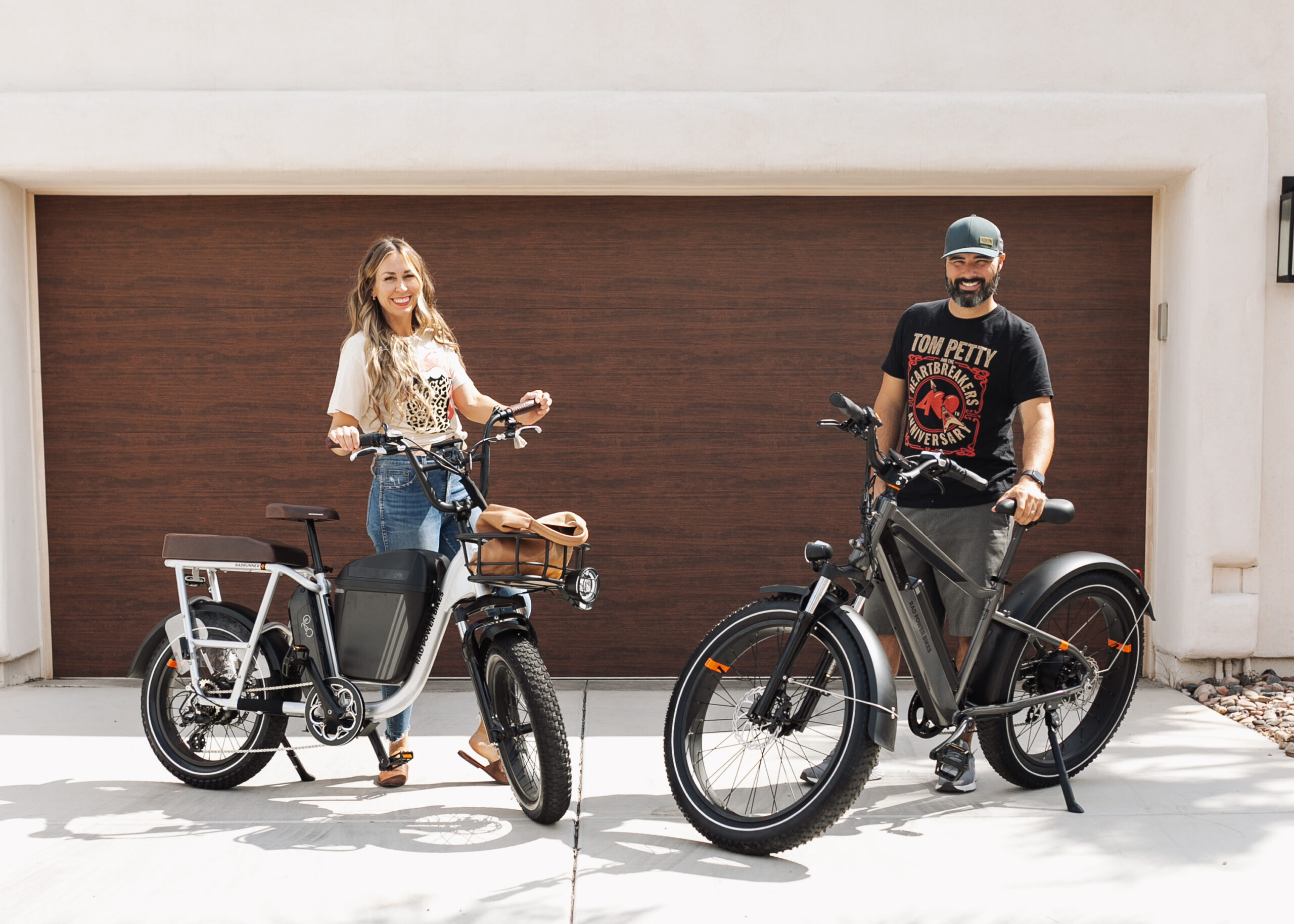 First of all, I want to talk about why we wanted e-bikes in the first place. During the spring/summer of 2020, we were spending a LOT of time at home (like most of you), and we decided to invest in regular bikes. It started with my son getting a new mountain bike for his birthday in May. Then I got a bike for Mother's Day. Then my husband got one, just because. Family bike rides became one of our new favorite evening activities. So much so that we even traveled with our bikes when we took road trips, and looked for excuses to ride them where we could.
My husband and I had thought about e-bikes from the start, but we decided not to make the investment initially, because we wanted to see how much we would use our standard bikes first. Once we knew we would use them, we started researching various e-bikes out there.
Now, at the same time as we started looking at e-bikes, life started getting busy again. The kids went back to school, and work was getting busier for both my husband and I (although now, he works from home, as I always did before). This meant Tony didn't have to commute anymore, which was great for using our cars less! We realized that our e-bikes would need to serve a different function besides the leisurely family bike rides we were used to during quarantine on our standard bikes. They would also need to be able to carry a bit of cargo and potentially small passengers to make it make sense. The kids now have all kinds of after school activities, and we often have to divide and conquer to get them to everything. At the same time, we wanted to continue to reduce our carbon footprint even more, by using our cars less. We even looked into getting a Tesla at one point. But let me tell you, an e-bike is a lot cheaper. 😉
Those requisites are what lead my search to Rad Power Bikes. Rad Power Bikes has been creating direct to consumer e-bikes since 2015, and they are considered one of the industry leaders. Always innovating and updating the technology, Rad Power Bikes are also considered some of the best on the market. I really like the fact that these guys have been doing this for a long time, winning more awards than any other e-bike brand from Electric Bike Review!
For my bike, I was more focused on being able to carry a passenger or two. Rad Power Bikes has a few bikes that give you multiple options as far as both cargo and passengers. I considered the Rad Wagon 4 for maximum passenger capacity at first. But I landed on the RadRunner Plus in silver because it came with a built-in passenger seat, and these cute espresso accents! It's been perfect not only for when I'm riding around on my own, but for taking the kids to their after-school activities, like I did with my daughter on this day.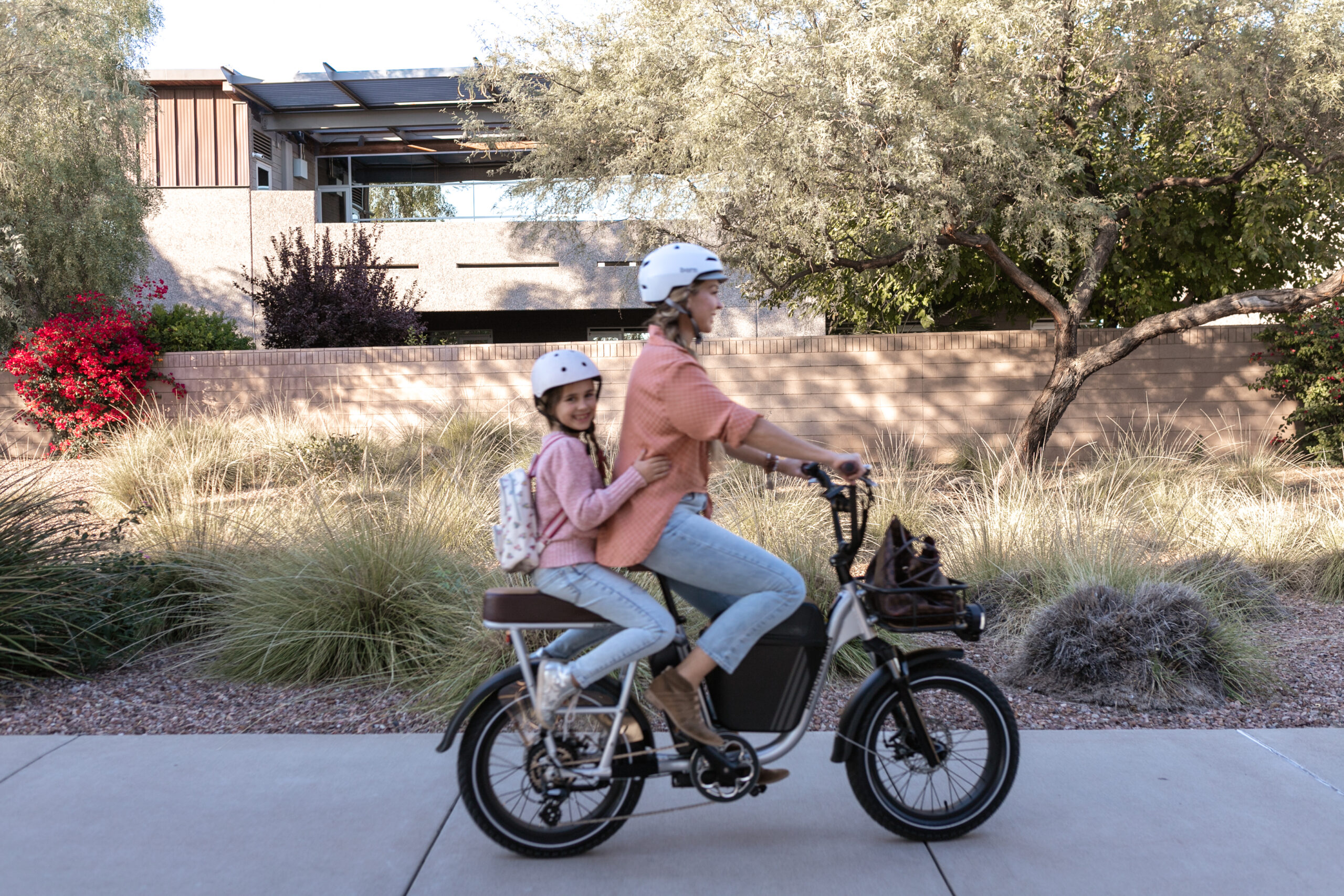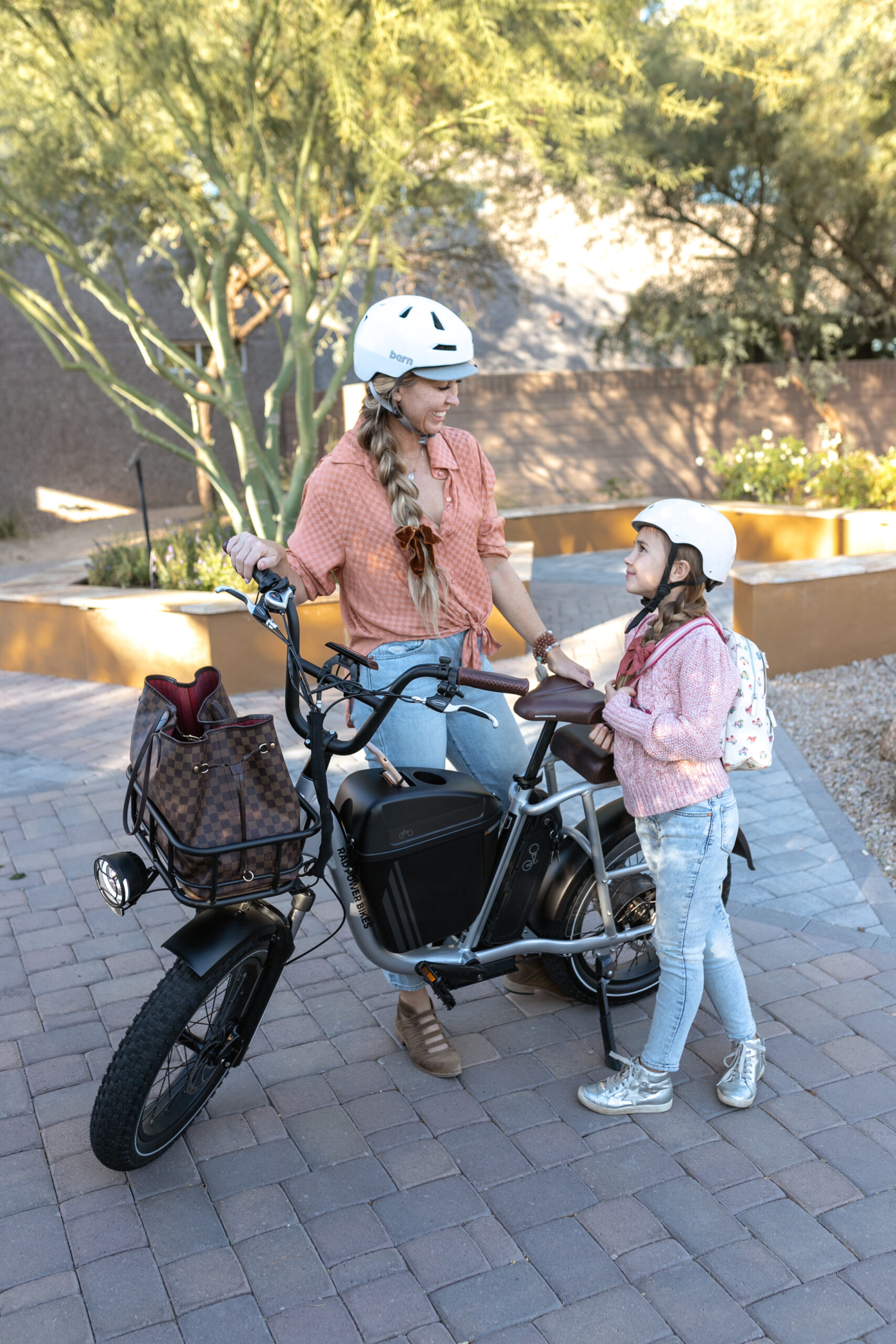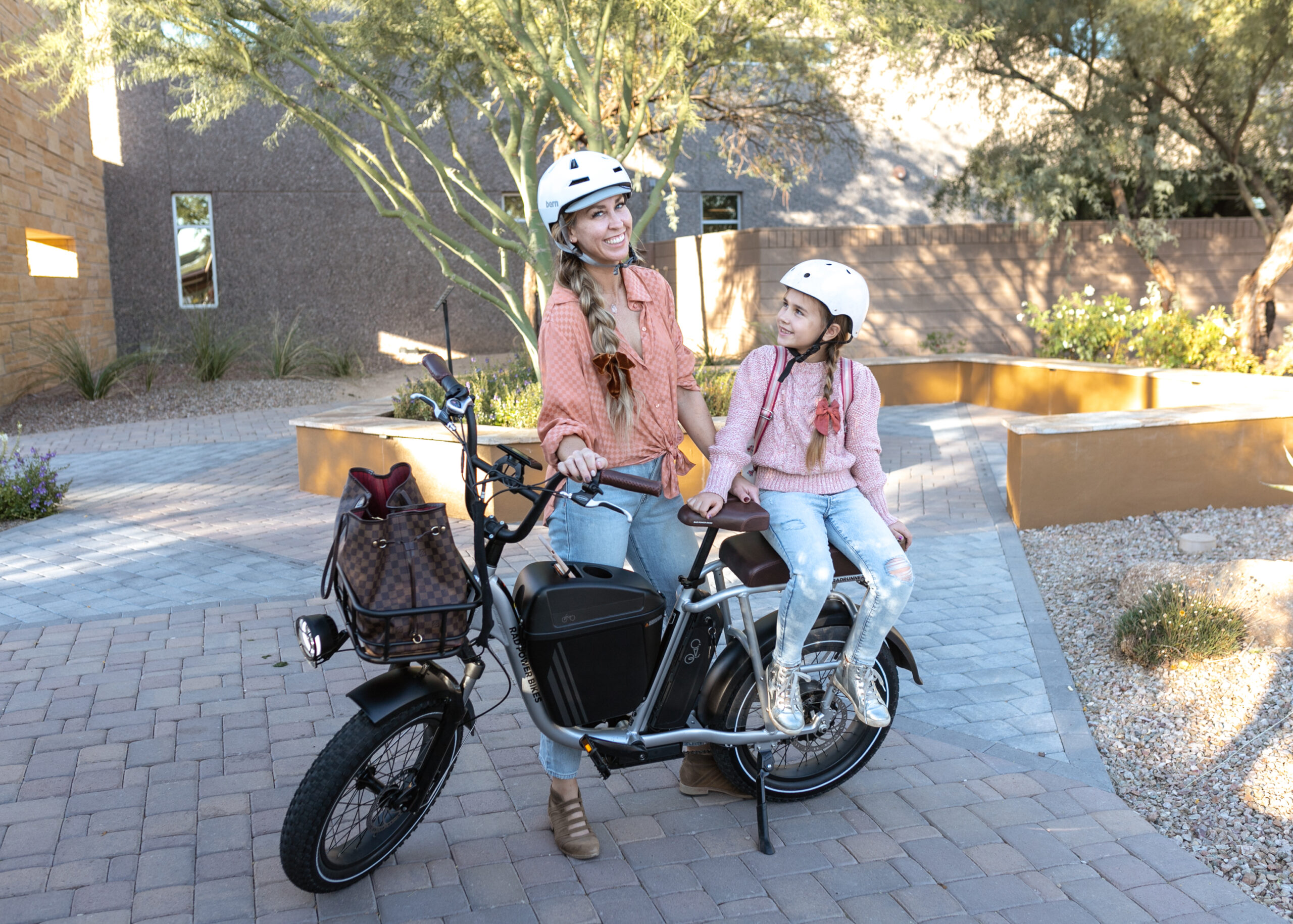 My husband wanted something a bit more utilitarian. He loves to mountain bike, camp, and hunt, and he wanted an e-bike to help him cover some more ground when taking some of his trips to the mountains, but at the same time, still work for getting around the city at home. We live in Phoenix, and our area isn't super walkable and there also isn't a great public transportation system here. So when it comes to making more eco-friendly choices, e-bikes just make a lot of sense. He went with the RadRover 6 Plus, for its improved uphill capabilities and the latest innovations in stopping power and rider refinements for maximum comfort.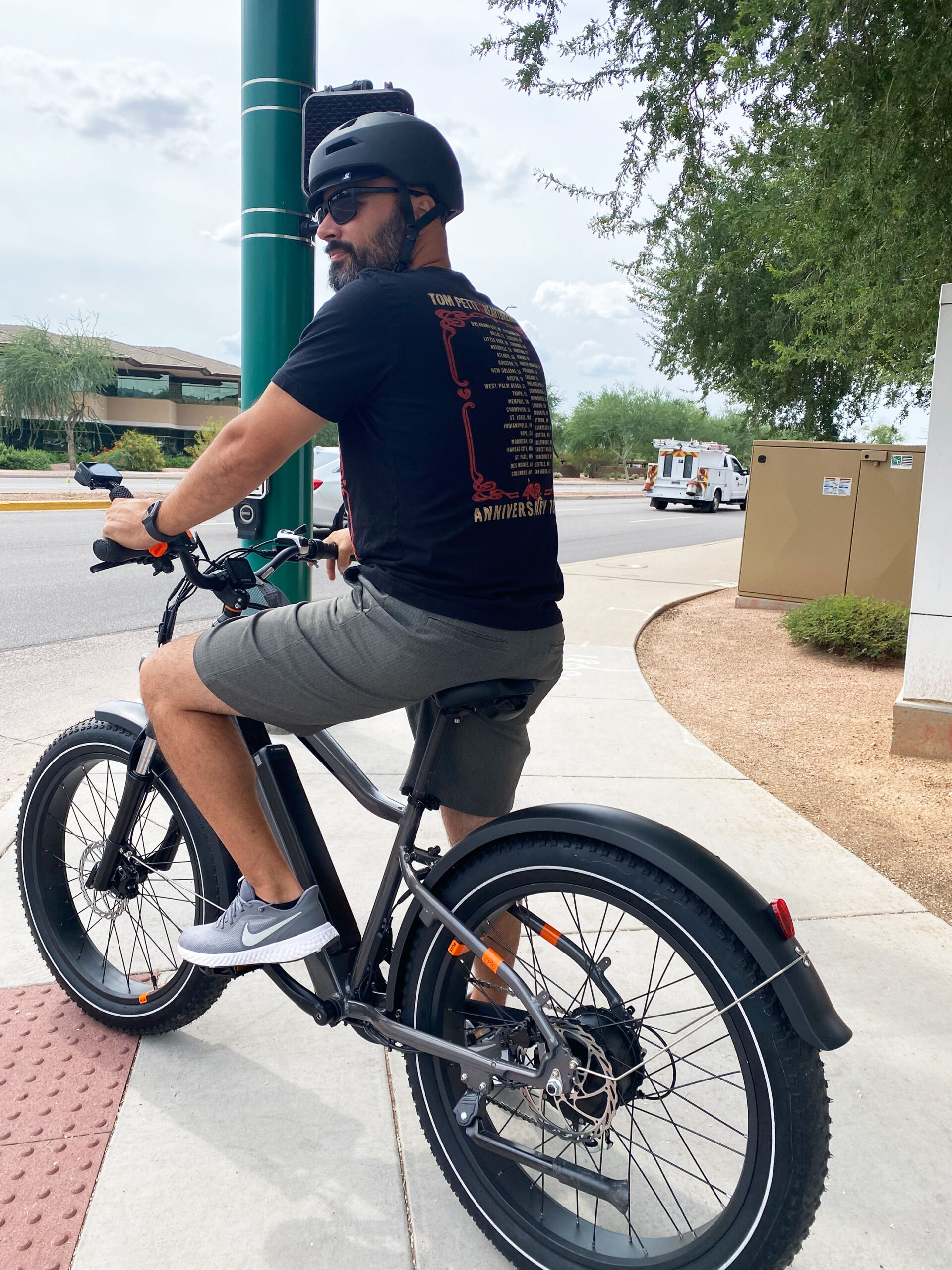 So far, I have zero complaints about either of our bikes or their performance. In addition to our lunch dates and running the kids to their after school activities, I also try to ride my bike to yoga when I can. I find myself looking for reasons to ride it rather than drive, as much as possible!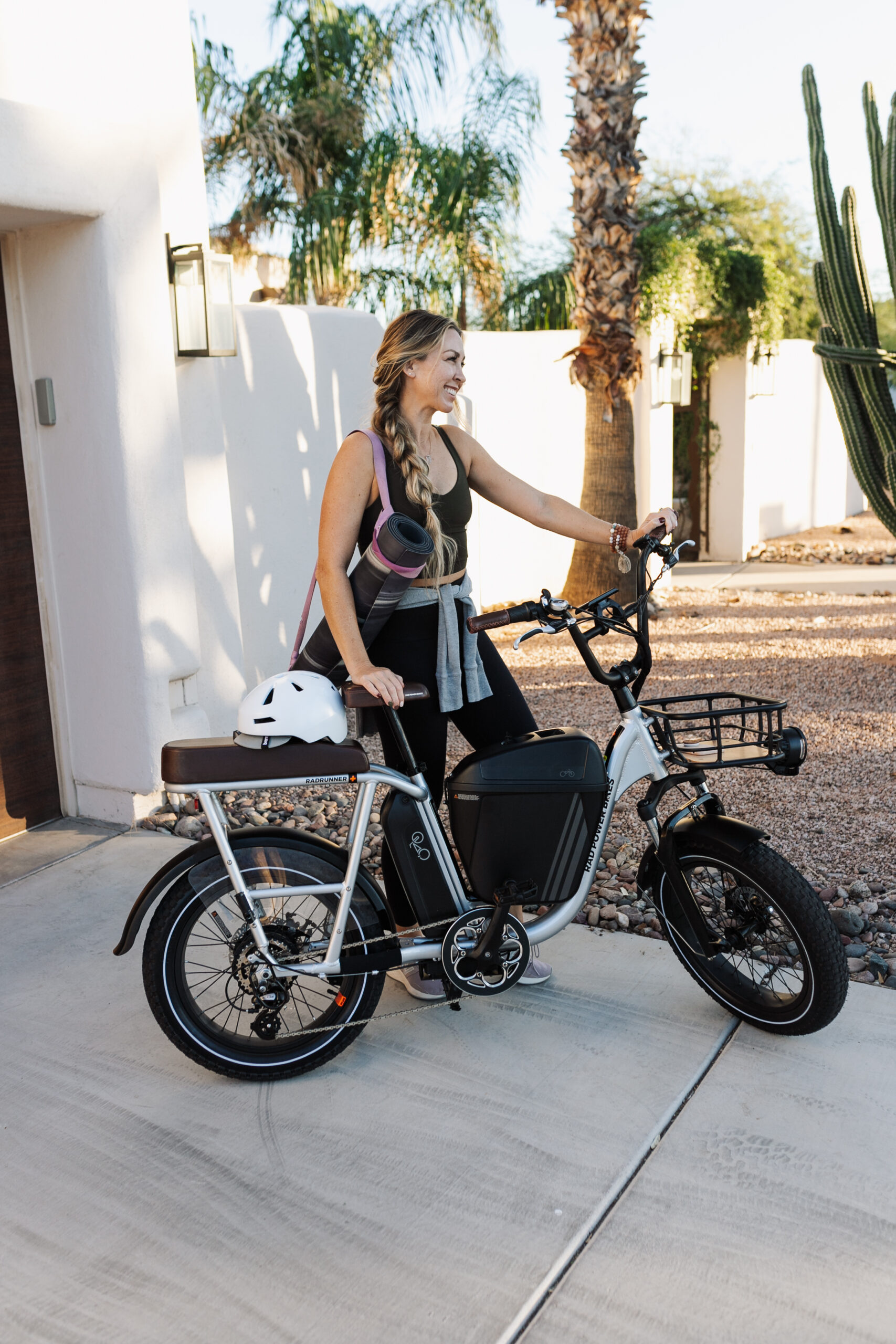 We even had a chance to experience the Rad Power Bikes excellent customer service team, who came right to our house when *someone* accidentally snapped a brake cable while trying to add my front bike basket. The Rad repair team was efficient, polite, and got the job done in a snap!
Speaking of my front bike basket, I wanted to mention that today is the LAST DAY to take advantage of the Black Friday/Cyber Monday deals at Rad Power Bikes! With the purchase of any Rad Power Bike, you'll receive a $100 discount code on a future purchase, so you can deck out your new bike with all the accessories! I went with the RadRunner center console and front-mounted bike basket, as well as a brand new Bern 2.0 Helmet for both of us. Tony has the front rack on his RadRover 6 Plus now, for carrying his bag or other cargo when he rides.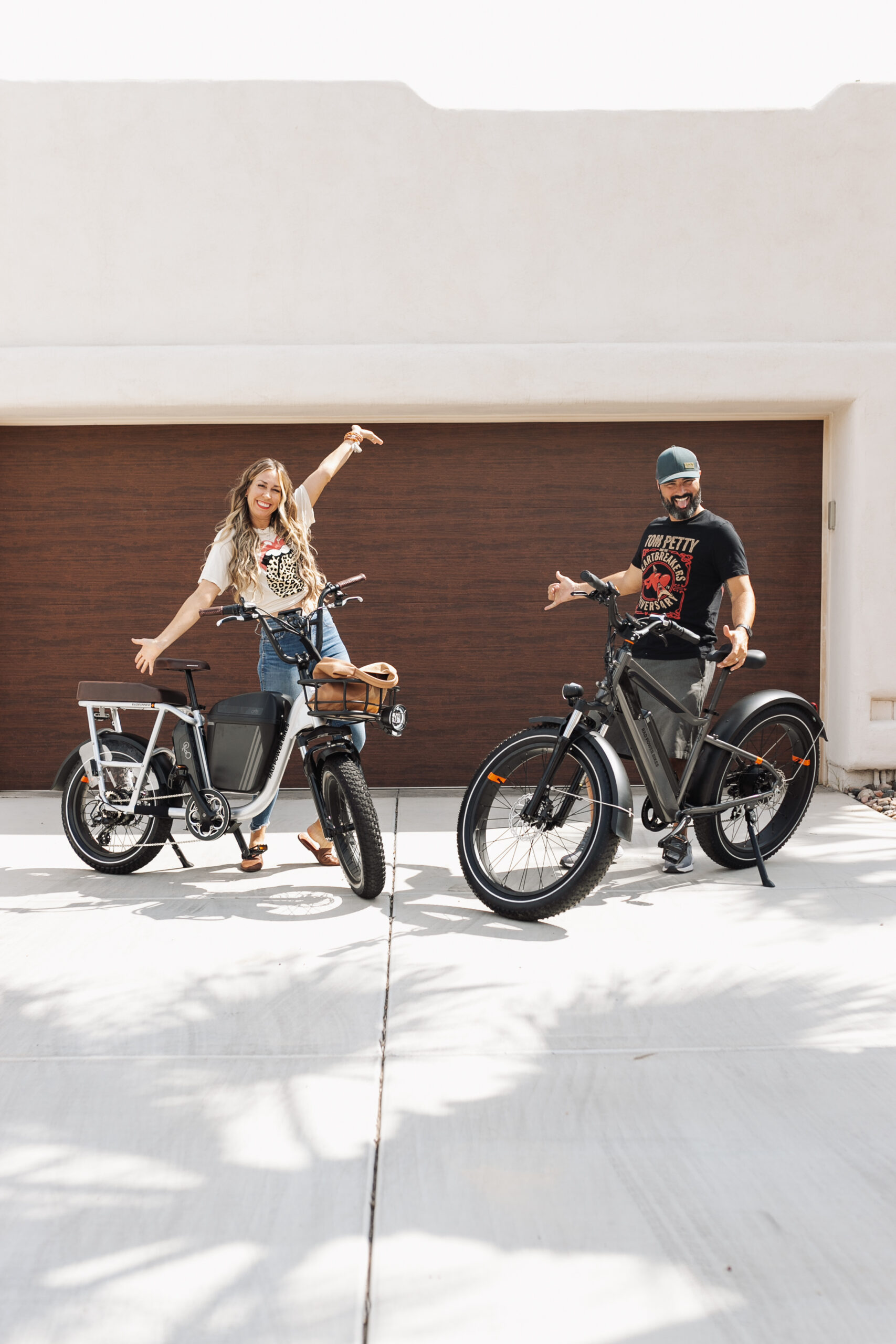 Additionally, if you buy two Rad Power Bikes, you can save $300! Discount automatically applied in cart. Limit one use per order. Offer not valid on the RadMission. Discount good thru 11/29.
Who would you give a Rad Power Bike to this holiday season? Whoever it might be, that's one lucky person!