This is a sponsored written by me on behalf of  Safeway. As always, all opinions expressed here are honest and my 100% my own!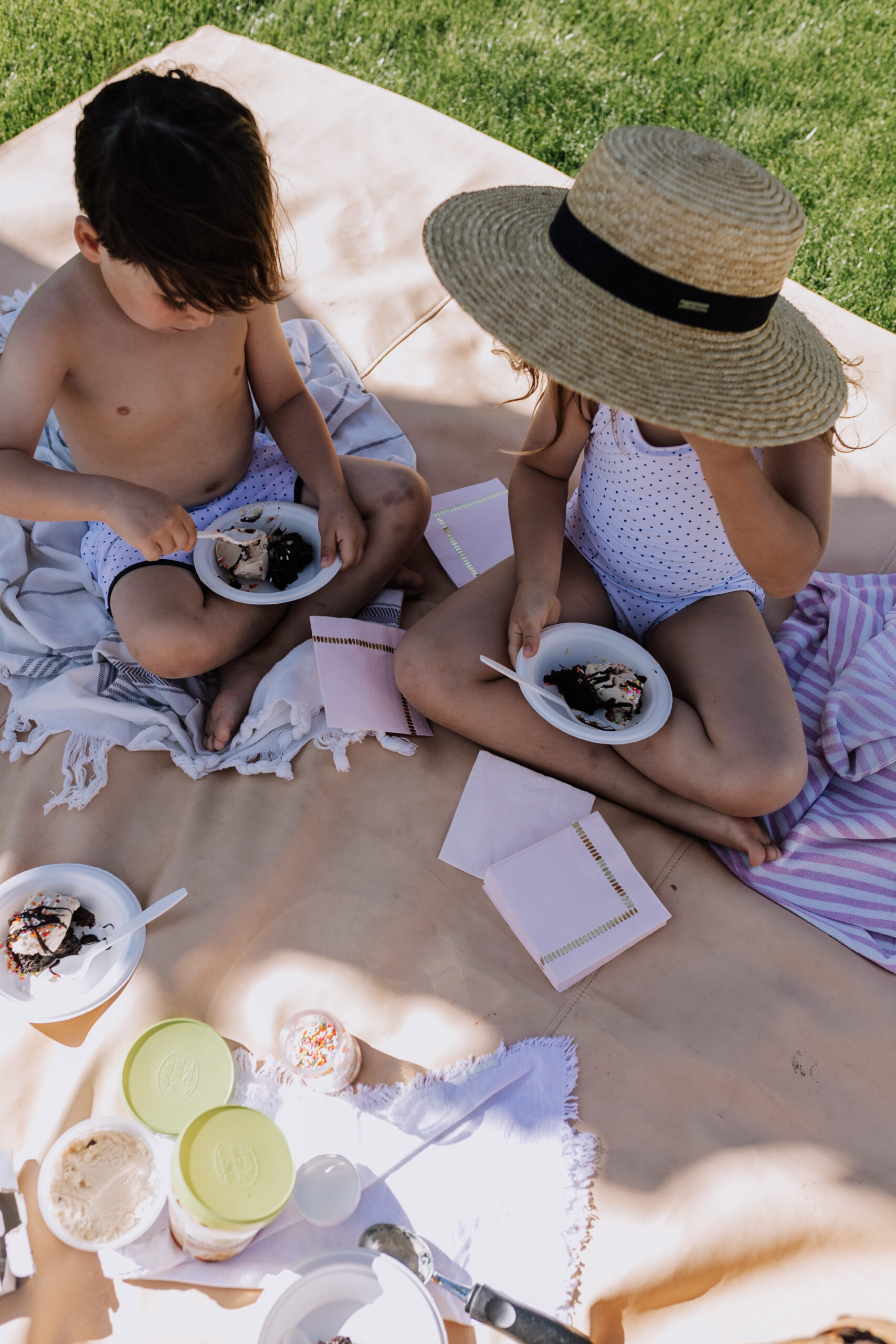 It's hard to believe how much has changed so far this year in the world. I never would've imagined we'd still be staying home, now that we are into August already and school has started. But even though online school has started back up, it is still very much summer here in Arizona!
I was talking to a friend the other day, and telling her how my main focus through this crazy time is to remain grateful. The world can feel at times like it's spinning out of control.  But through it all, we have our health, each other, and a wonderful home and backyard where we are safe. These are the things I remind myself of daily!
In order to keep the summer fun at home going, I've had to push myself to keep being creative with things to do. Especially for the kids! We spend a lot of time outside in our backyard pool, so I thought it would be fun to add "Sundaes on Sunday" with the kids last week, and it was a big hit!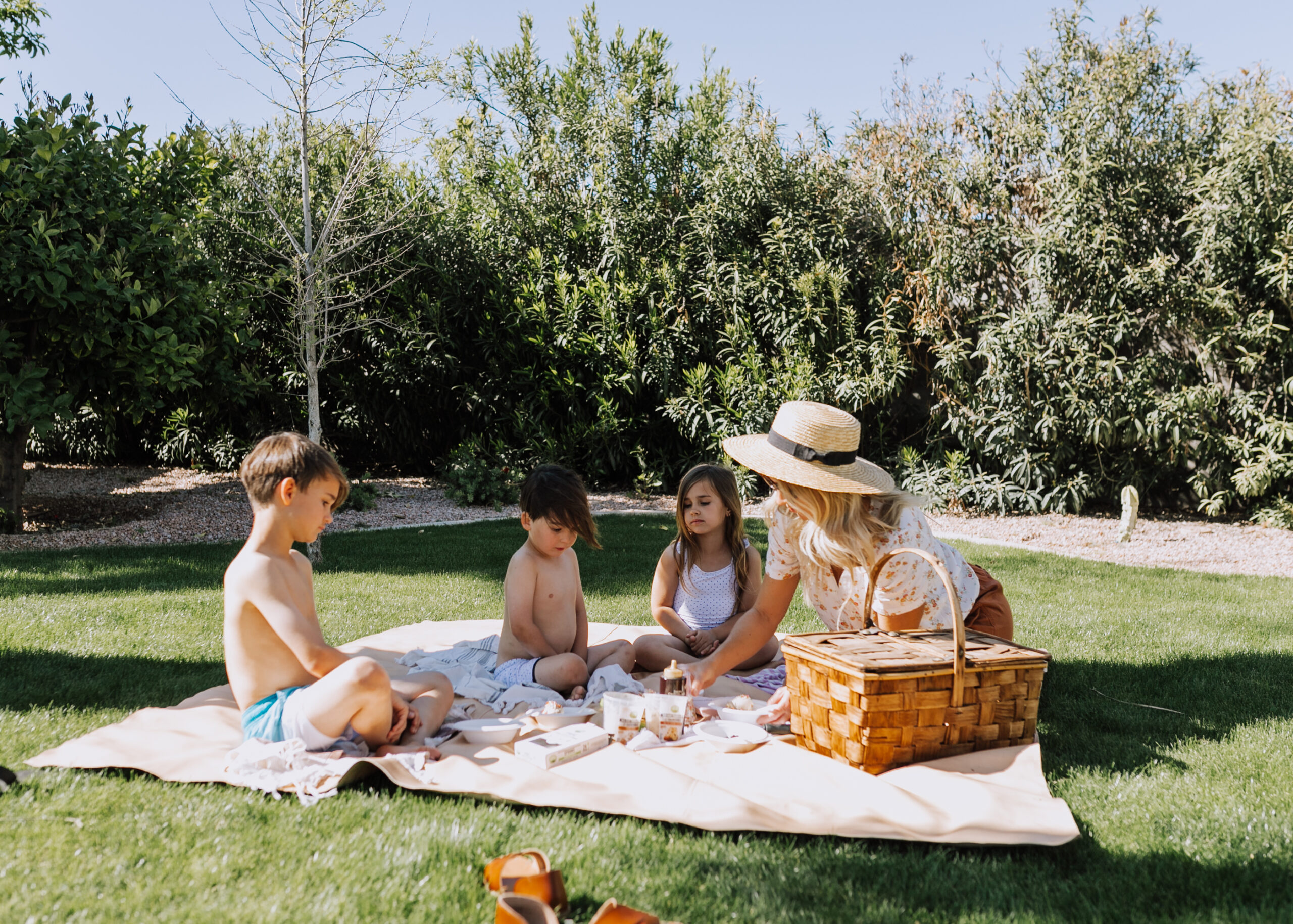 You guys probably remember that we have gluten and dairy sensitivities in our family. One of the things I work hard for is to make sure my kids never feel left out of the fun, just because of a food sensitivity. In order to make this Summer Sunday Sundae fun and accessible for all of us, I headed to my local Safeway to stock up on all the goods.
As a part of our family continuing to practice social distancing, we are still limiting our grocery store trips to no more than once a week. I love going to my neighborhood Safeway because I know I can find everything I need in one place! Which is so key right now. And of course, I know that they will have the great O Organics® and Open Nature® products that meet our family's needs, both dietary-wise and sustainably!
You can also find both of these product lines exclusively at your local Safeway and the Albertsons Companies family of stores, including ACME Markets, Jewel-Osco, Vons, Pavilions, Randalls, Tom Thumb, Shaw's, Star Market, United Supermarkets and Carrs/Safeway. Visit Albertsons.com or Safeway.com to find a store near you and discover more fun summer ideas!
And of course, Safeway.com always has the option of shopping online (if you're just a busy mom like me who wants to make your life easier) and select store pick up or delivery to your home!
Here's what was on my list for our Sunday Sundae party:
Open Nature® Cashewmilk Scandaless Cooke Dough Ice Cream
Open Nature® Cashewmilk Scandaless Salted Caramel Cluster Ice Cream
I also found some rainbow sprinkles and chocolate syrup at my local Safeway to complete our sundaes. The kids were so excited!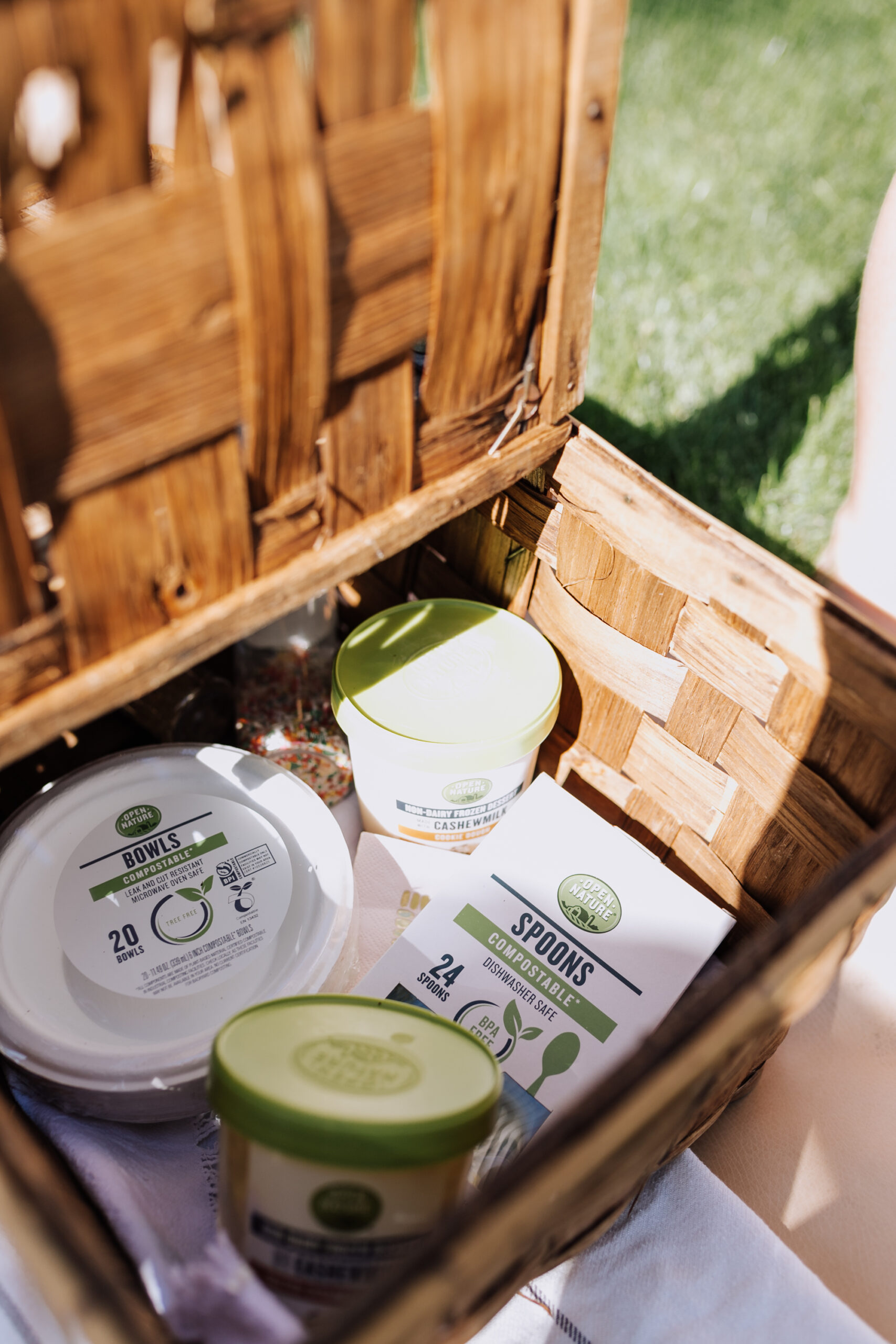 Our first step was to make the Gluten-Free Open Nature Brownies. The mix calls for eggs and butter (we of course chose a dairy-free option), so make sure you grab that too at your local Albertsons/Safeway when you try this mix yourself! Of course, my favorite little kitchen helper was all in when I asked her to help me make these brownies. She knows one of the perks of being the helper is taste testing! 😉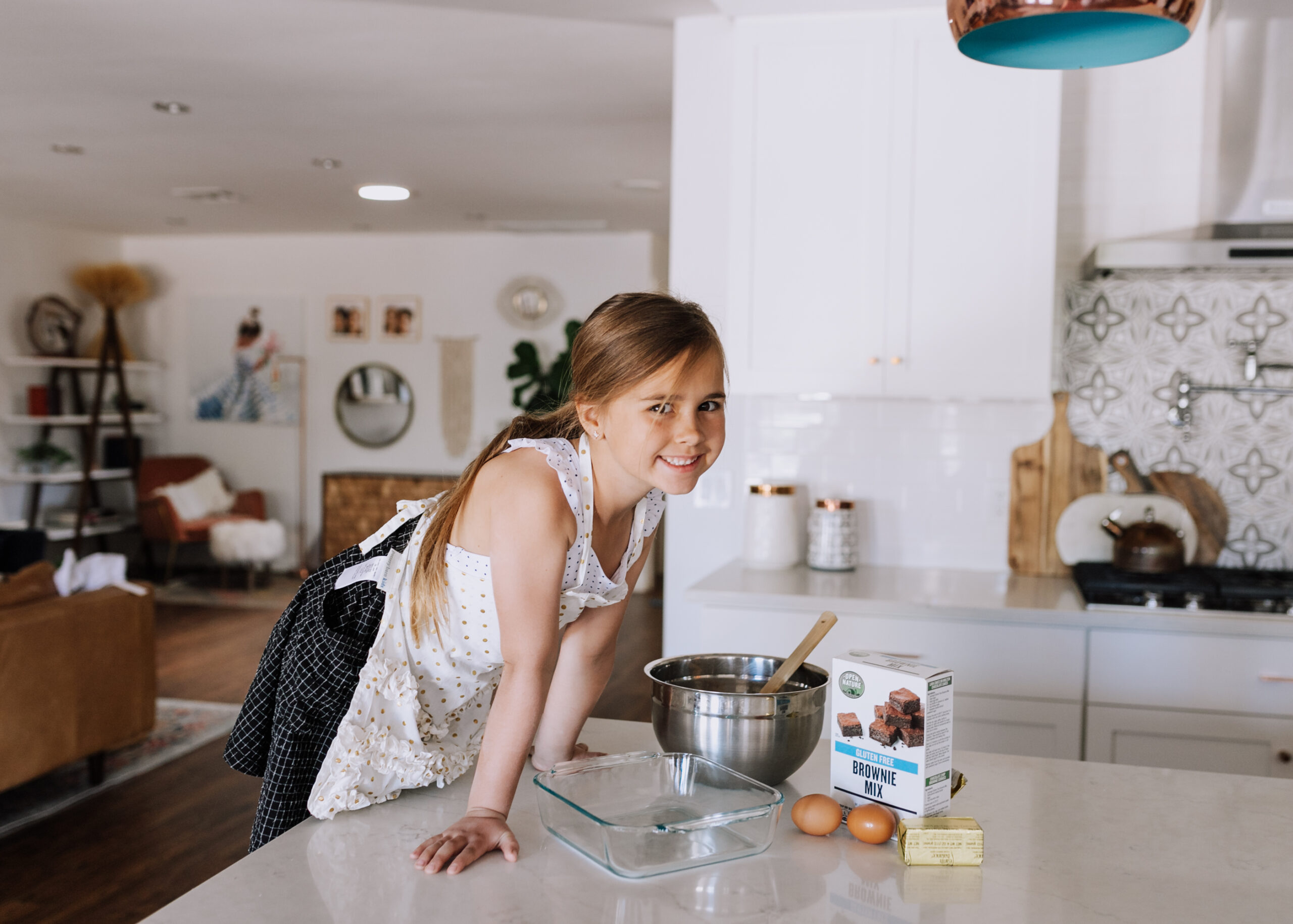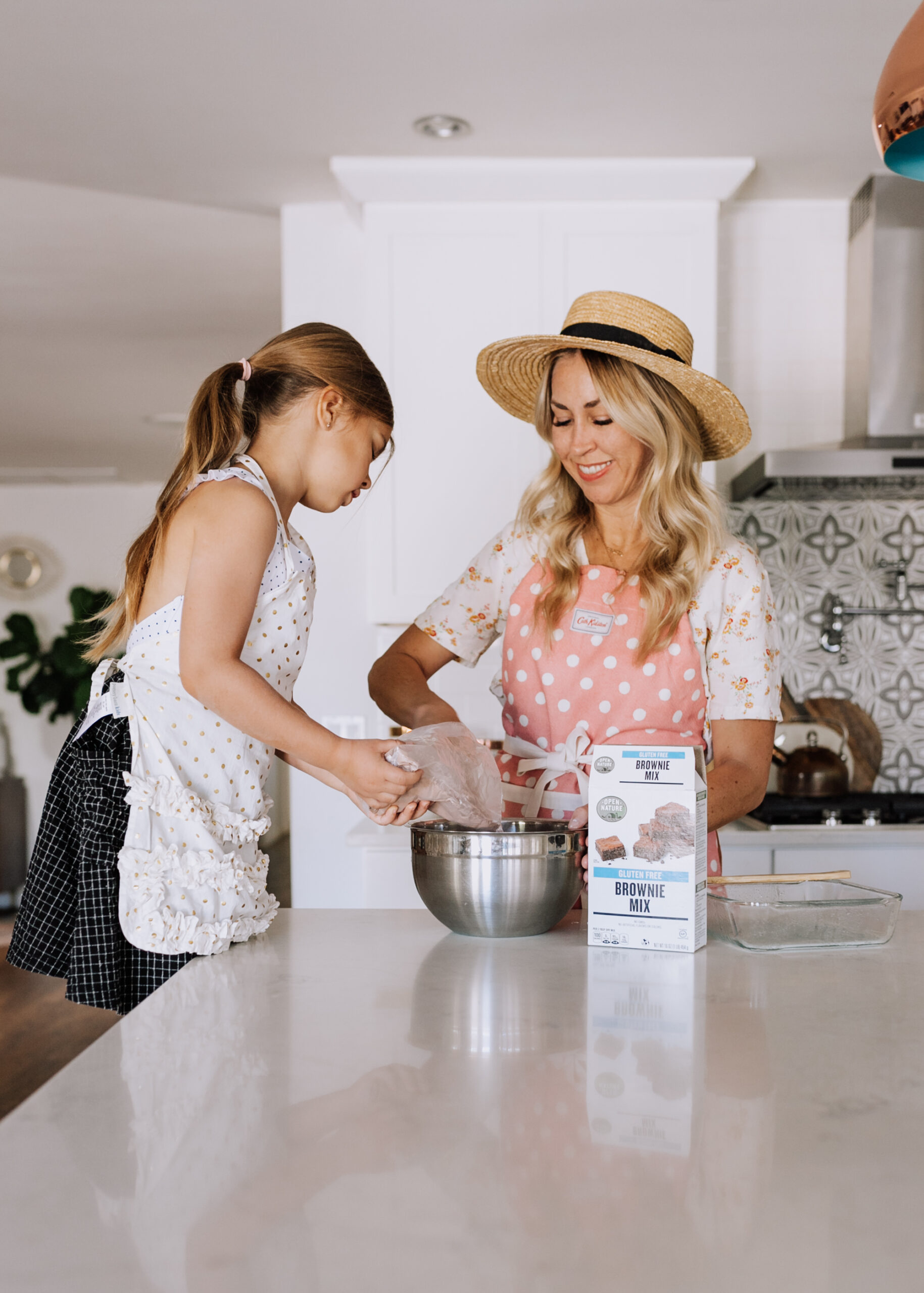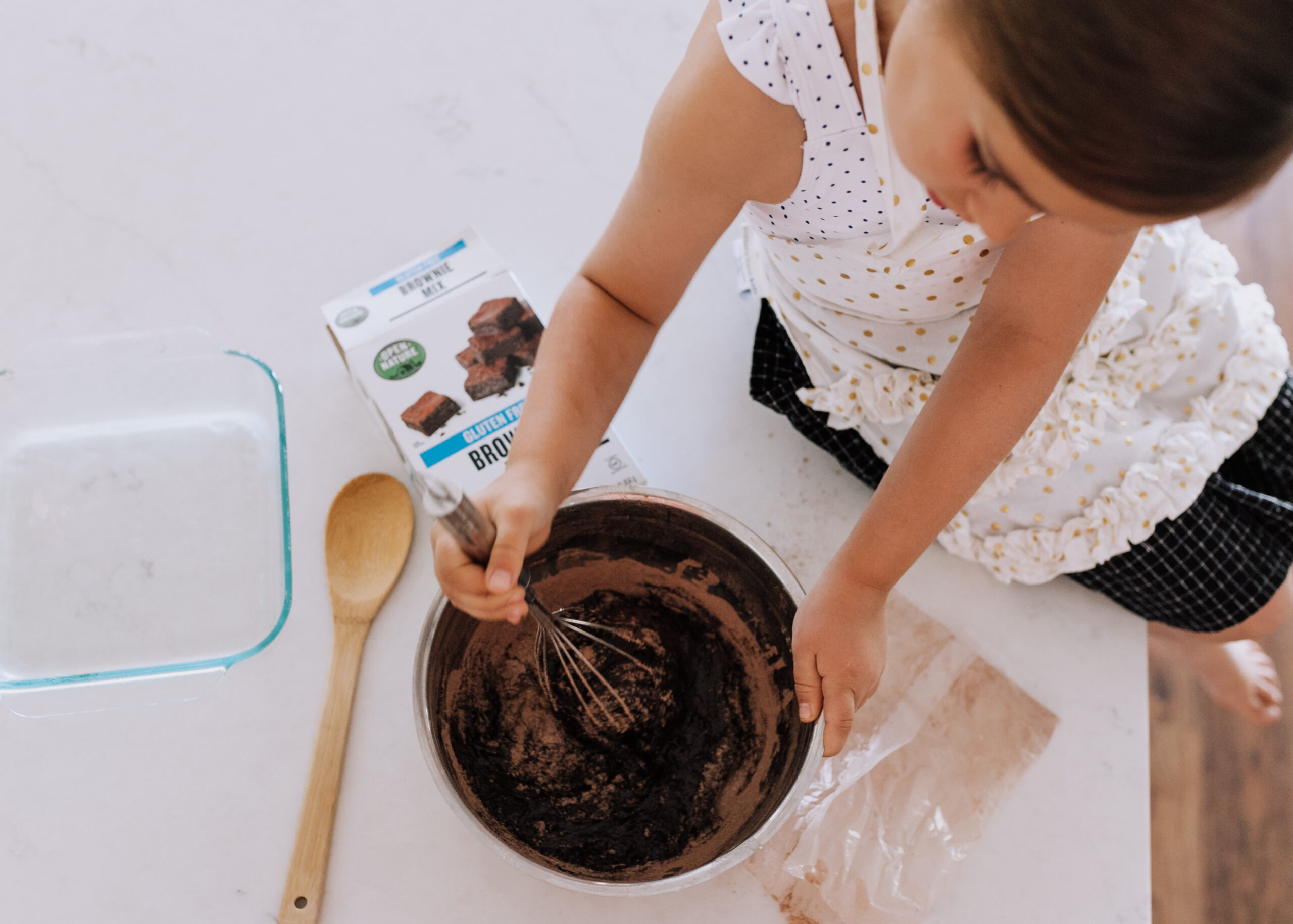 Once our brownies were baked and cooled, we packed up the rest of the sundae supplies so we could take them out to the backyard to enjoy them,  picnic-style.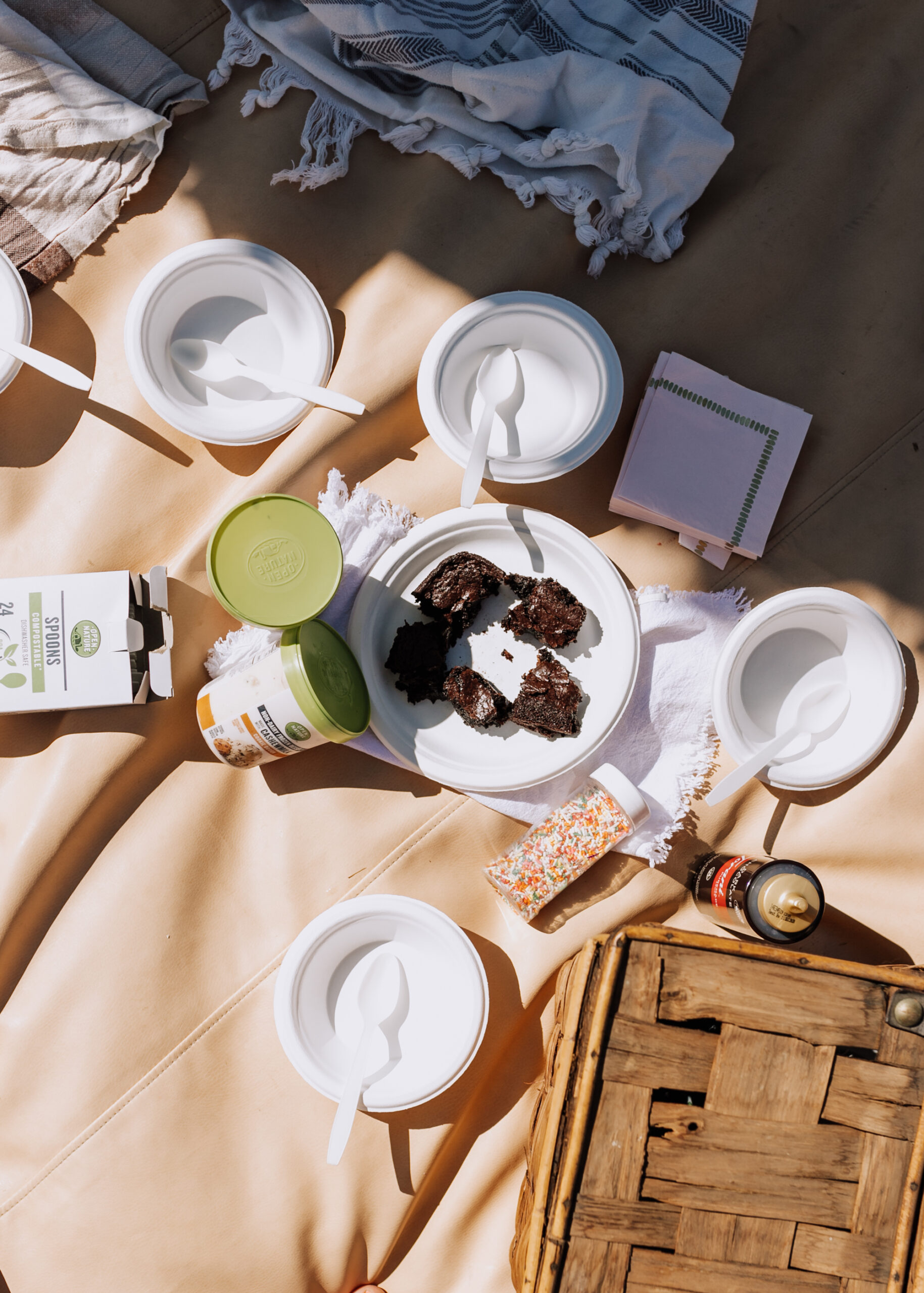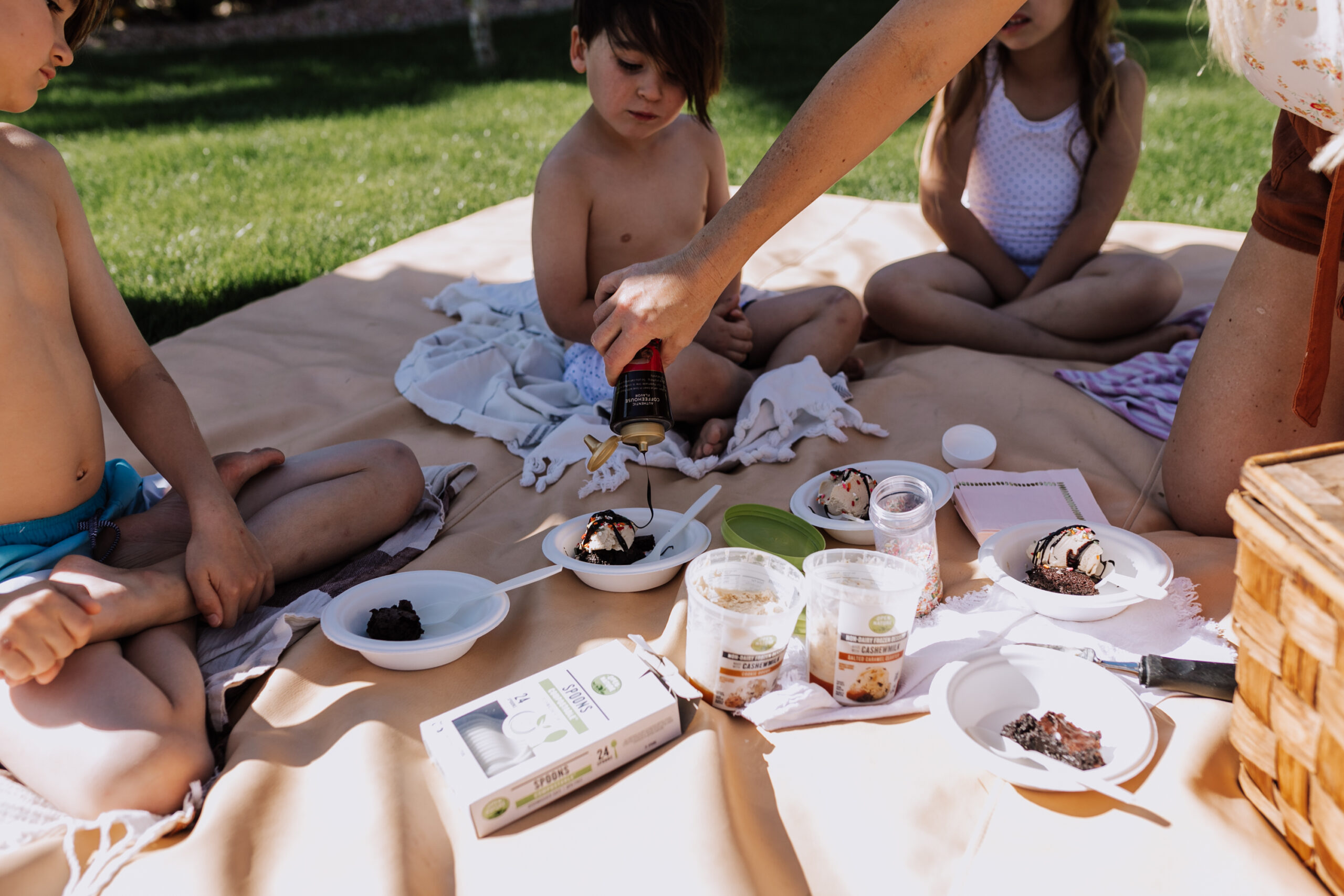 After everyone was full of yummy chocolate-covered cashew milk ice cream and gluten-free brownies, we, of course, had to rinse off with some sprinkler fun and pool time! Such a great way to spend our Sunday Funday at home on a hot summer day.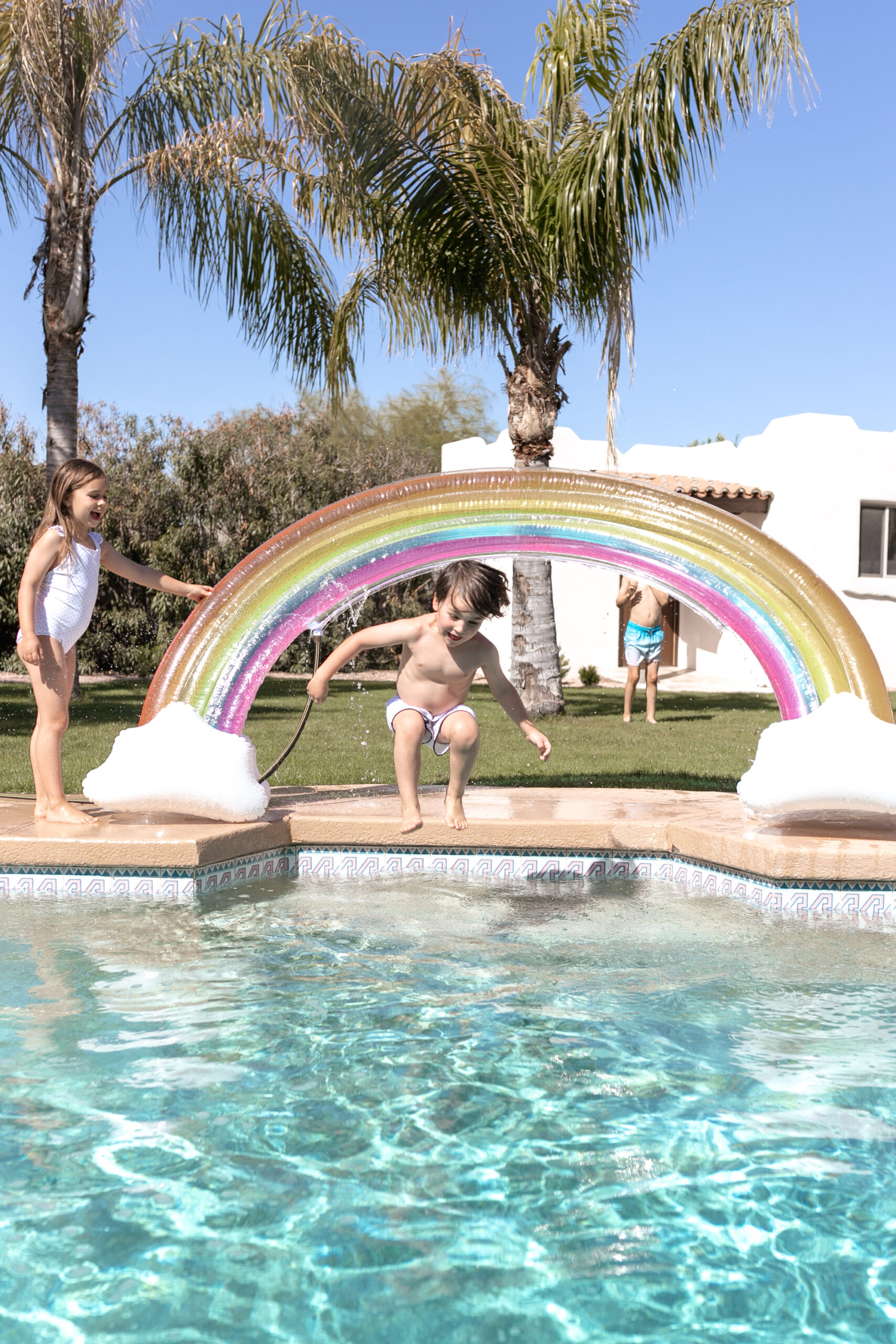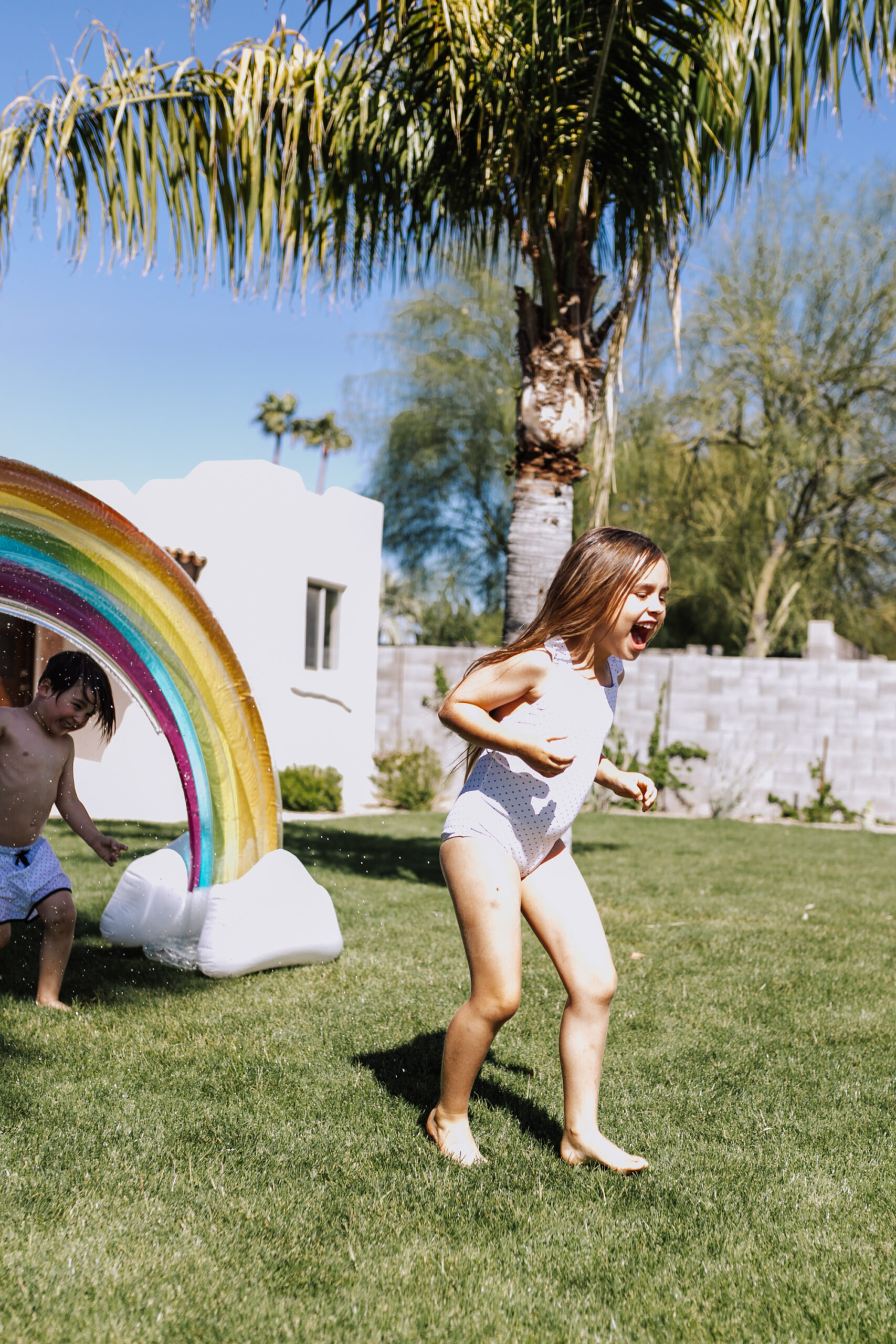 Have you tried Open Nature products from your local Albertsons or Safeway yet? I'm loving the high quality of these products – made with ingredients from nature without any artificial flavors and free from 110 food additives. But the best part is getting these high-quality products for amazingly low prices!