This post is sponsored by Safeway. As always, all opinions expressed here are honest and my own.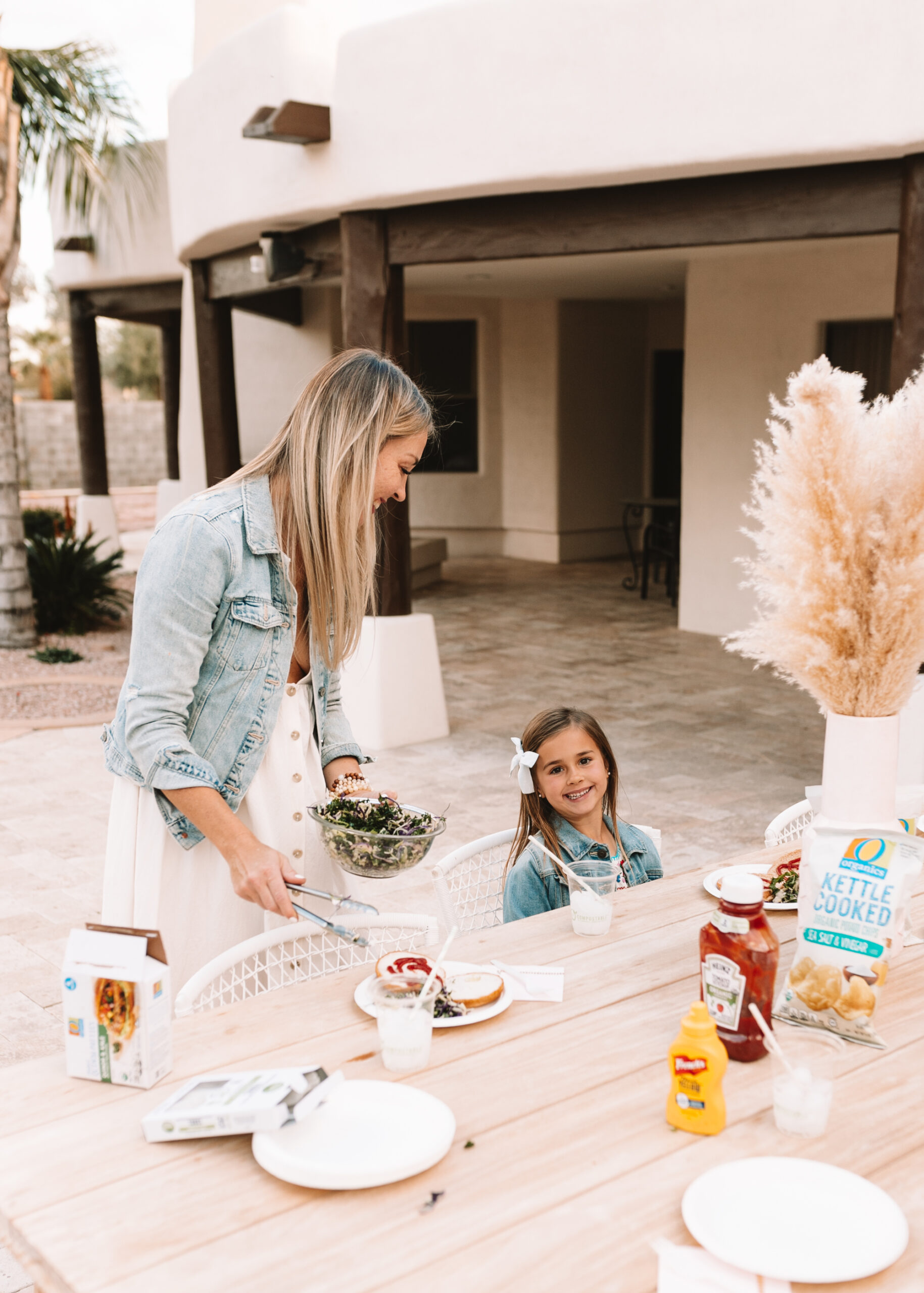 Arizona in the springtime is the absolute best! It is backyard BBQ season, and around here, we take full advantage of these warm spring nights for eating outdoors, before it gets too hot. And while we are all staying safe at home, it's nice to switch up the scenery a bit by being outside.
I have a confession: I'm not normally the best at meal planning. But now, with some more time on my hands, we have been cooking around here more than ever! It's actually forced me to get better about meal planning, and we are really enjoying cooking together more as a family. I am currently only going to the grocery store once every week (or longer, if we can manage), in order to minimize our family's exposure. So that means I have to plan out my trips better. My new goal is to plan 3 dinners a week from our favorite recipe books, then 3 easy dinners that don't require a recipe, and always one night left over for take-out/delivery.
One of our favorite easy dinners lately for this beautiful weather we're having is veggie patties on the grill!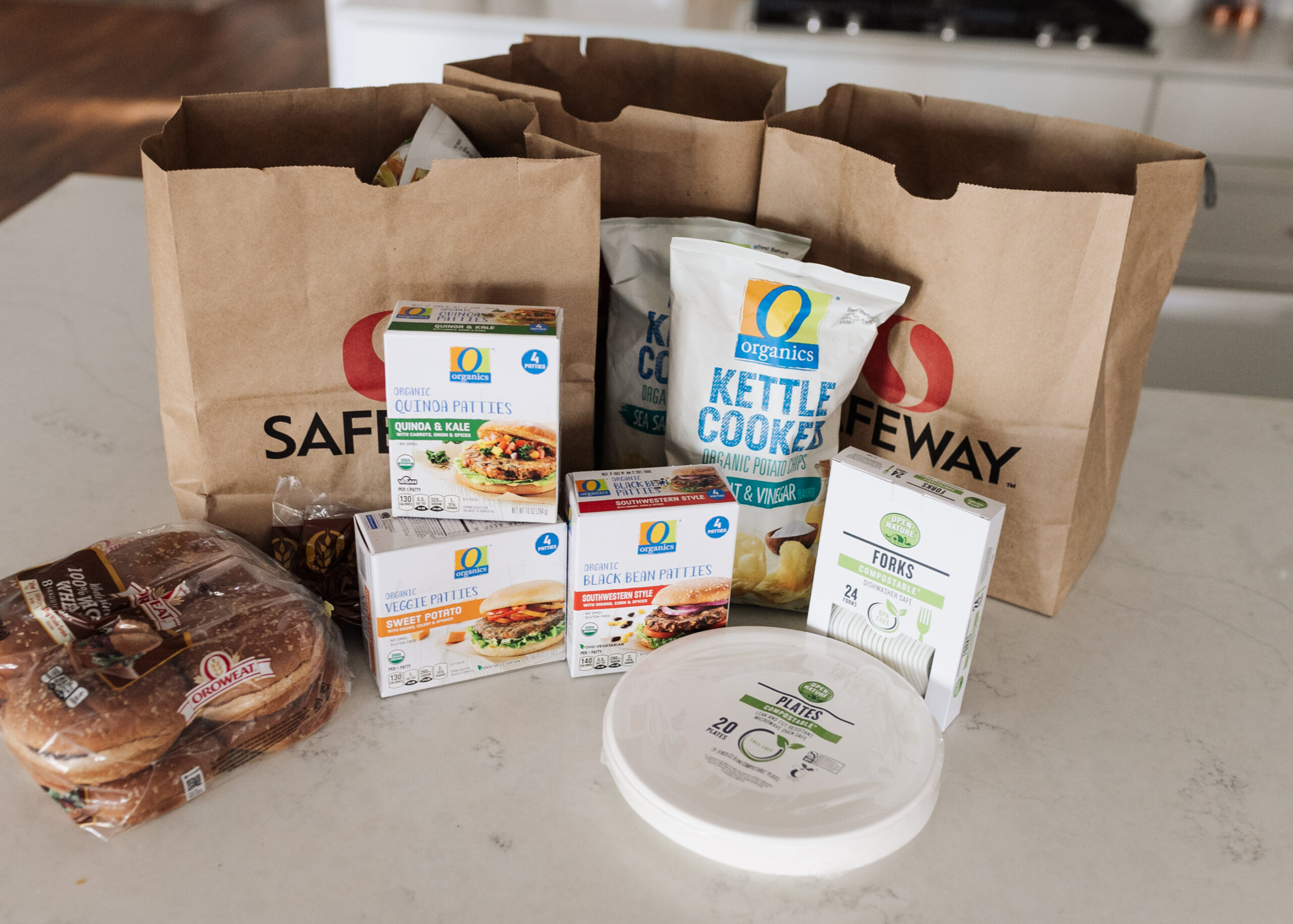 You guys know I have been eating a mostly plant-based diet for years. [I do eat some eggs and fish but no meat or dairy.] My daughter is also dairy-free, and my husband and I both gluten-free. At times, our food preferences can make meal planning for the family can be a bit tricky. But I am so grateful there are so many good options out there now-a-days for families like ours. Right here at our local Phoenix area Safeway, they have thousands of innovative products that can meet the needs of our whole family – making easy family dinners possible!
I always get a lot of questions about what we do eat as a mostly plant based family, with our other dietary restrictions, that everyone actually likes. So I thought it would be fun to share some of my finds from grocery shopping this week from Safeway.
I'm always keeping my eye out for the exclusive O Organics® line, which is all USDA certified organic, and the Open Nature® line, which is free from 110 food additives like nitrates, benzoates, artificial flavors, and preservatives. Keeping my family safe and healthy is my #1 priority. But most of all, I love that both lines are not only great quality, but also a great value.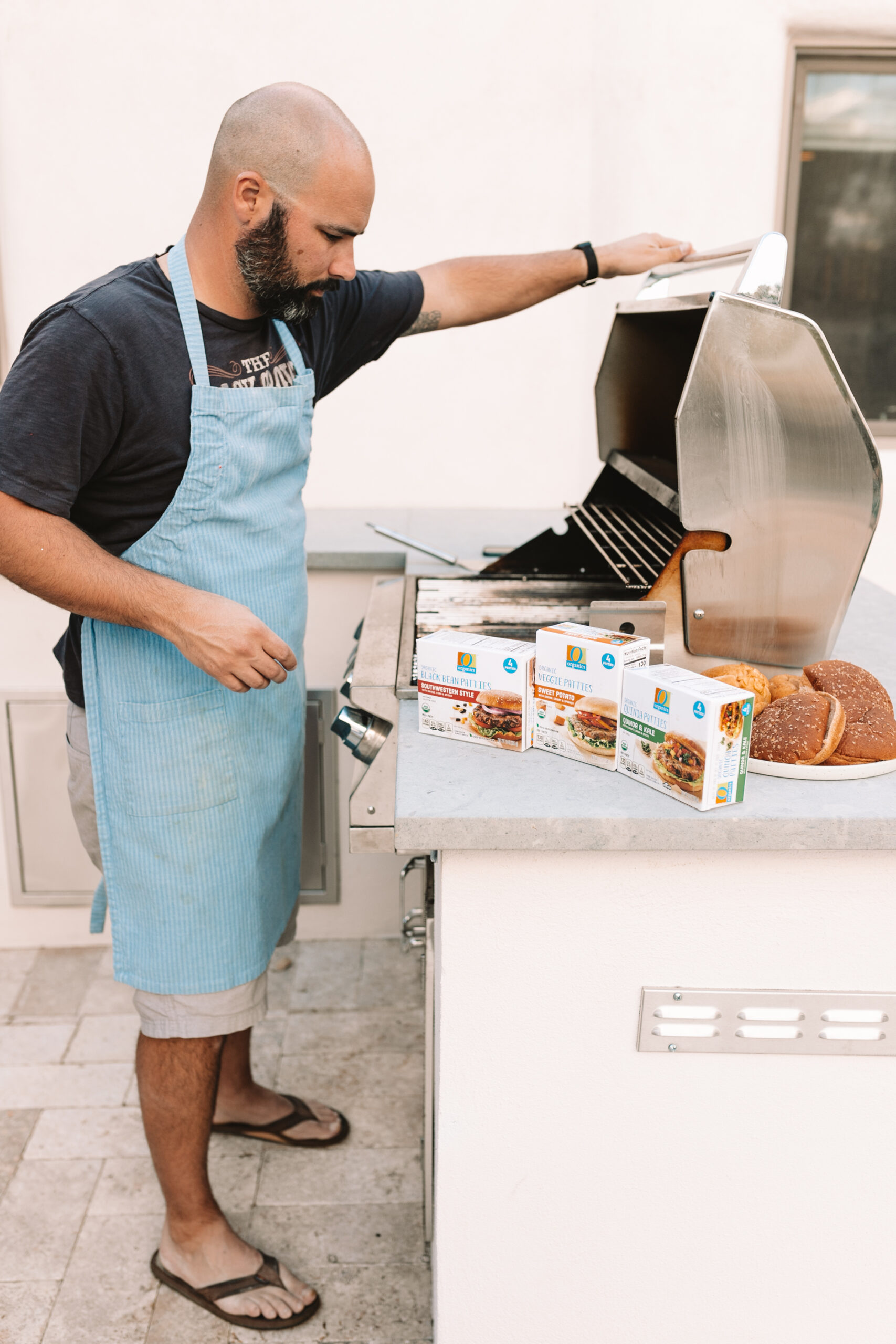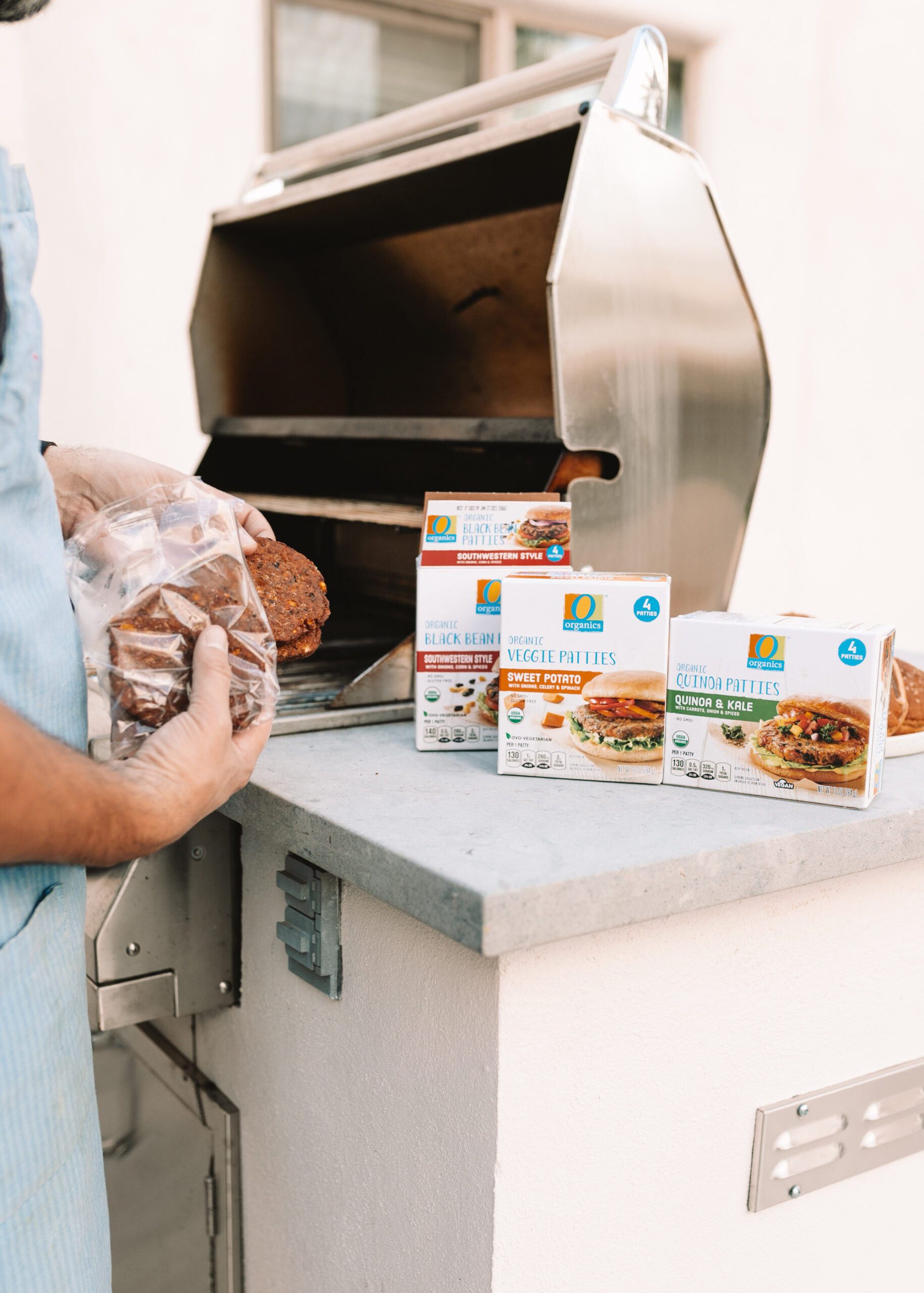 Side note: You could also make these veggie patties indoors on a skillet, if your weather isn't quite as warm as ours here in Phoenix just yet. 😉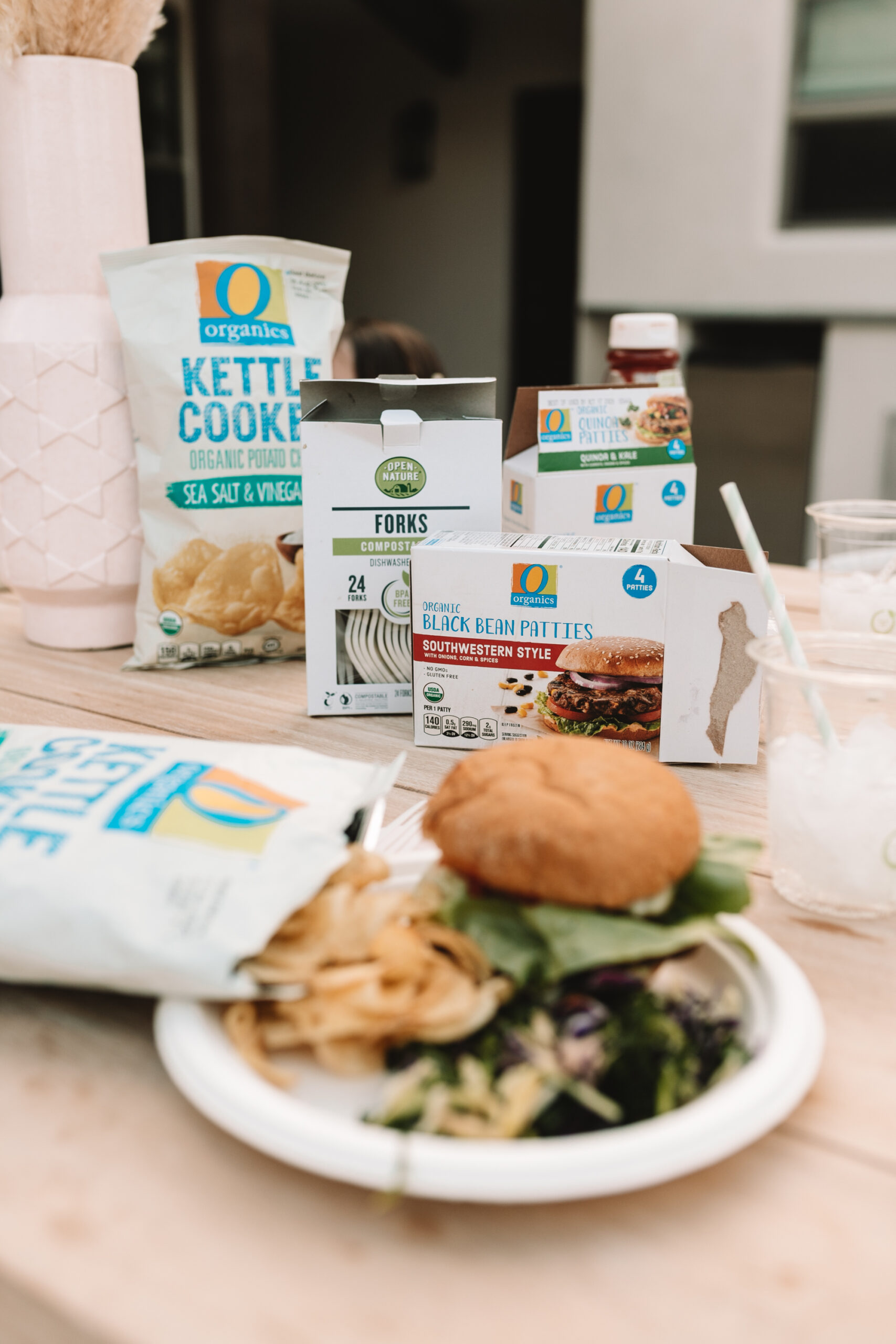 O Organics® Patties, Black Bean & Veggie
O Organics® Patties, Sweet Potato & Veggie
O Organics® Patties, Quinoa & Kale
O Organics® Kettle Chips Sea Salt
Open Nature® Compostable Plates
Open Nature® Compostable Forks
Open Nature® Cold Compostable Cups
Regular & Gluten Free Buns
Fixen's (lettuce, tomato, avocado, pickles, ketchup, and mustard)
Kale Salad Mix
This was our first time trying the O Organics Patties in these three flavors, and all of them were delicious! My favorite was the Sweet Potato & Veggie. One thing I like to remind people who are newer to plant based eating is that not every plant based food item is meant to taste like meat. These veggie patties do not really taste like a hamburger at all, but personally that is what I like about them! They are delicious in their own right, but just different!
I normally try to minimize our use of disposable dinnerware, but again during patio season, it is pretty darn convenient. And I think we could all use a break from the nonstop dishes lately, amiright?! I was thrilled when I found these plant-based, compostable plates, flatware, and cups at Safeway! I got some just to have on hand, but I will for sure stock up on these for the next time we can gather with our friends again, whenever that may be!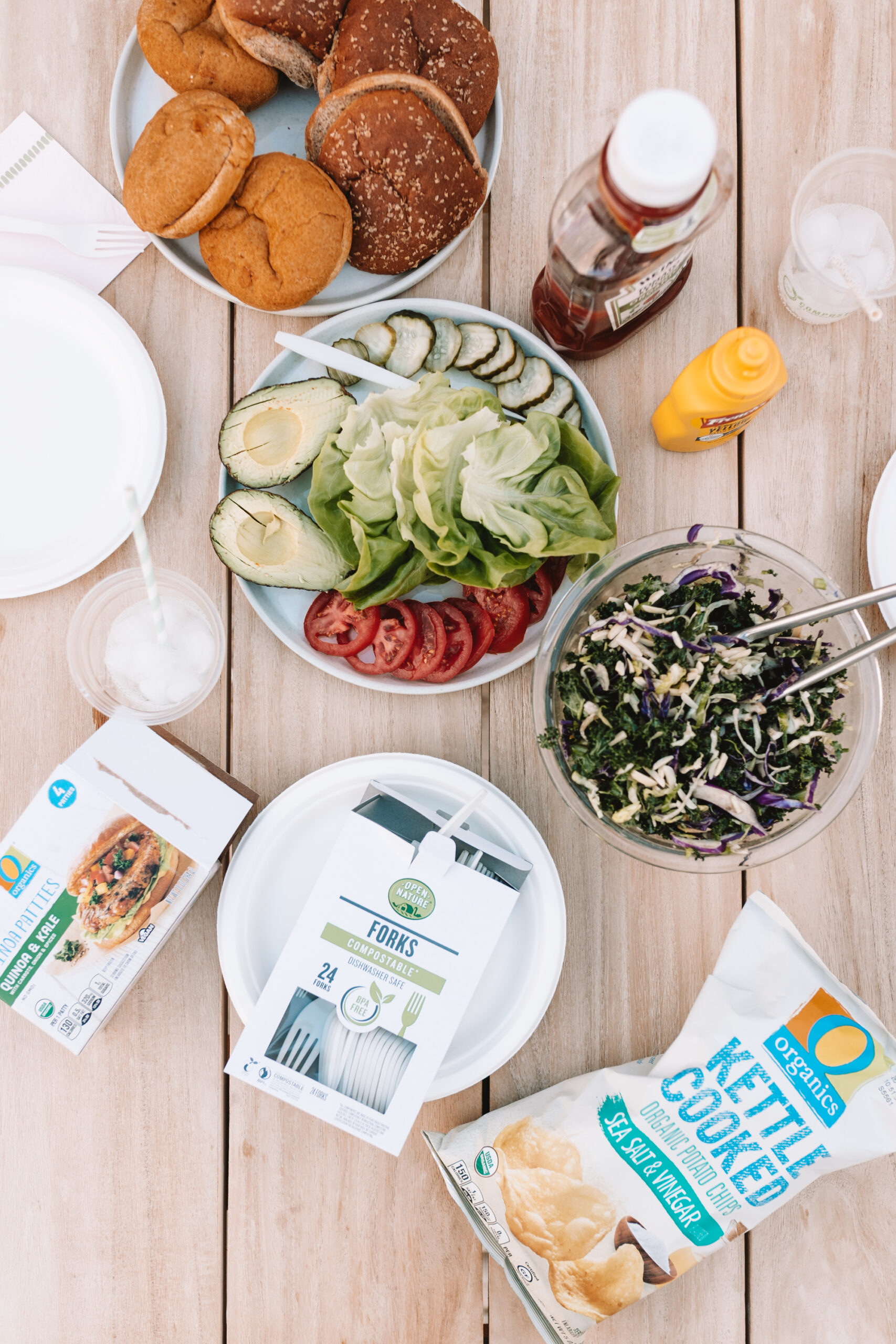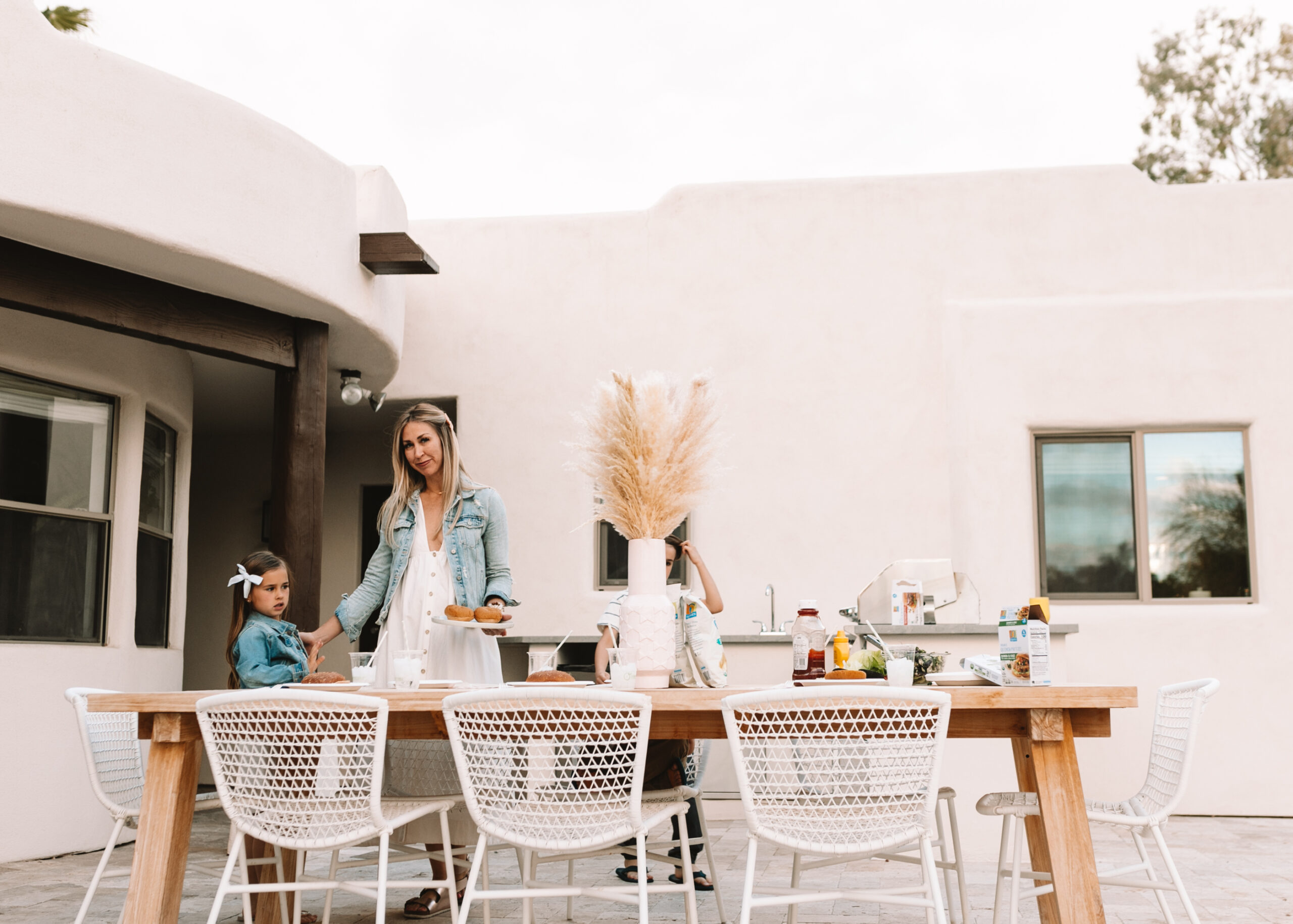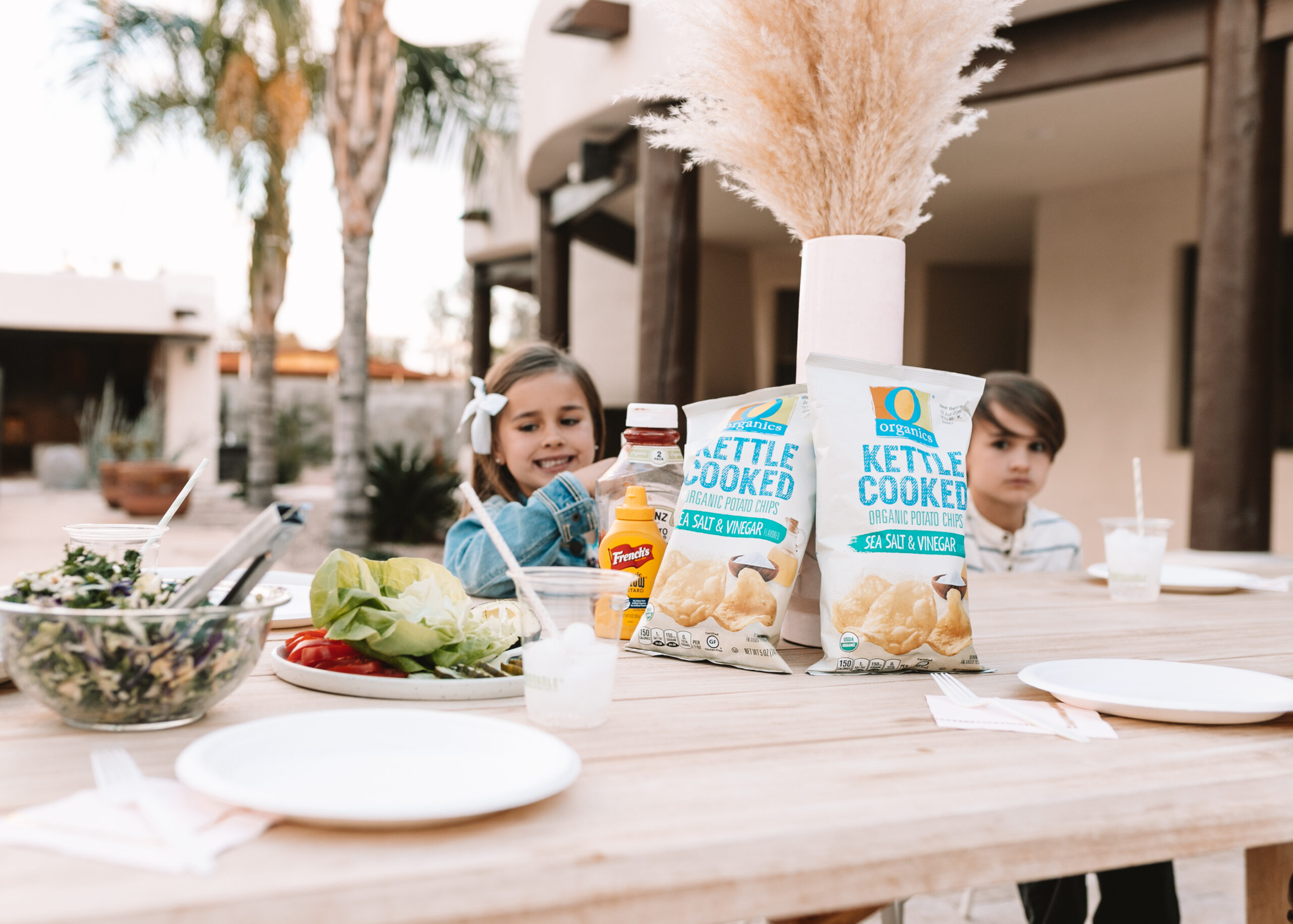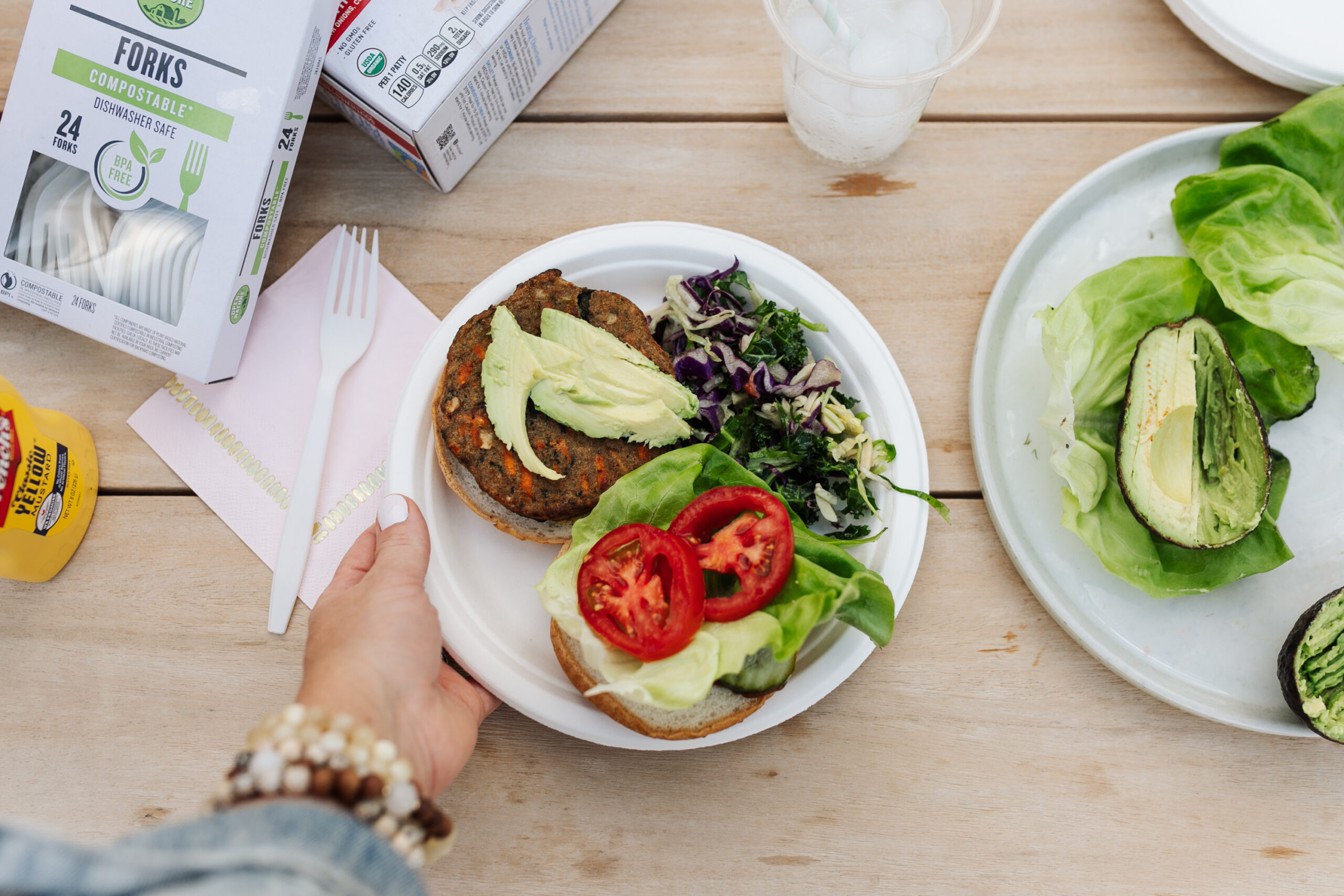 I buy my O Organics® and Open Nature® products at my local Albertsons and Safeway stores, and you can also find them exclusively at the Albertsons Companies family of stores, including ACME Markets, Jewel-Osco, Vons, Pavilions, Randalls, Tom Thumb, Shaw's, Star Market, United Supermarkets and Carrs/Safeway. Visit Albertsons.com/exclusivebrands or Safeway.com/exclusivebrands to find a store near you and discover meal prep tips and recipe ideas.
You can look to your local Safeway and Albertsons stores to be your neighborhood resource for the things you need while you stay at home and take care of your families. Their teams are working hard to help the community by adjusting store hours to allow team members to stock shelves to keep up with demand and provide special shopping windows for seniors and some of our most vulnerable neighbors.