This is a sponsored written by me on behalf of  Safeway. As always, all opinions expressed here are honest and 100% my own!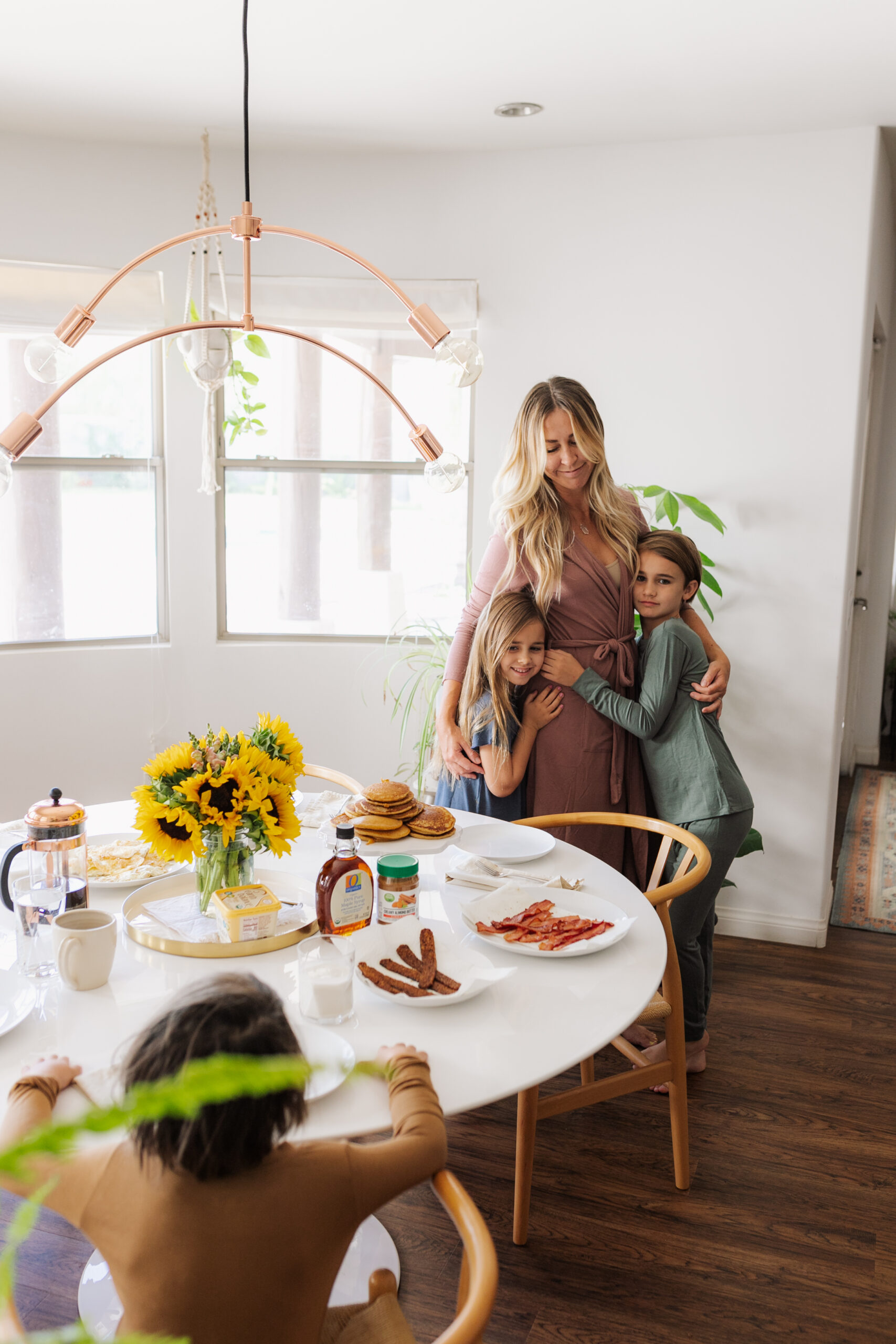 Today I wanted to share one of our favorite family traditions, with a little twist for this cozy season upon us – fall pumpkin spice pancakes. Of course, you know in our family they are also gonna be gluten and dairy-free!
Our family covets slow Sunday mornings with no plans or places to be. Even with the extensive amount of time we spent at home this past spring, nothing beats waking up (a bit) later to the kids coming to find us, then working together to make a big breakfast spread as a family. Now that fall is upon us and the kiddos are (finally!) back in school, life seems to be speeding back up lately. Which makes me covet these slow Sundays all the more. I still remember my dad making us pancakes on the weekends growing up, and it's so fun to continue that tradition with our kids.
As I was shopping at my local Safeway this week and feeling festive about the fall holidays approaching, I thought, why not make our favorite Open Nature® Gluten Free Pancake mix feel fall festive too? So I also picked up some O Organics® Pure Pumpkin. I knew we had the spices we needed at home to add to the mix and make it pumpkin spice. Keep scrolling down to find my recipe hack!
While I was there, I also picked up some other Sunday pancake essentials including O Organics Pure Maple Syrup, O Organics Eggs, and when I saw this Open Nature Cinnamon Almond Butter, well, I couldn't pass it up! Our family loves adding nut butter spread on top of our pancakes instead of regular butter. Have you tried it? These products are available in our area exclusively at Albertson's and Safeway stores.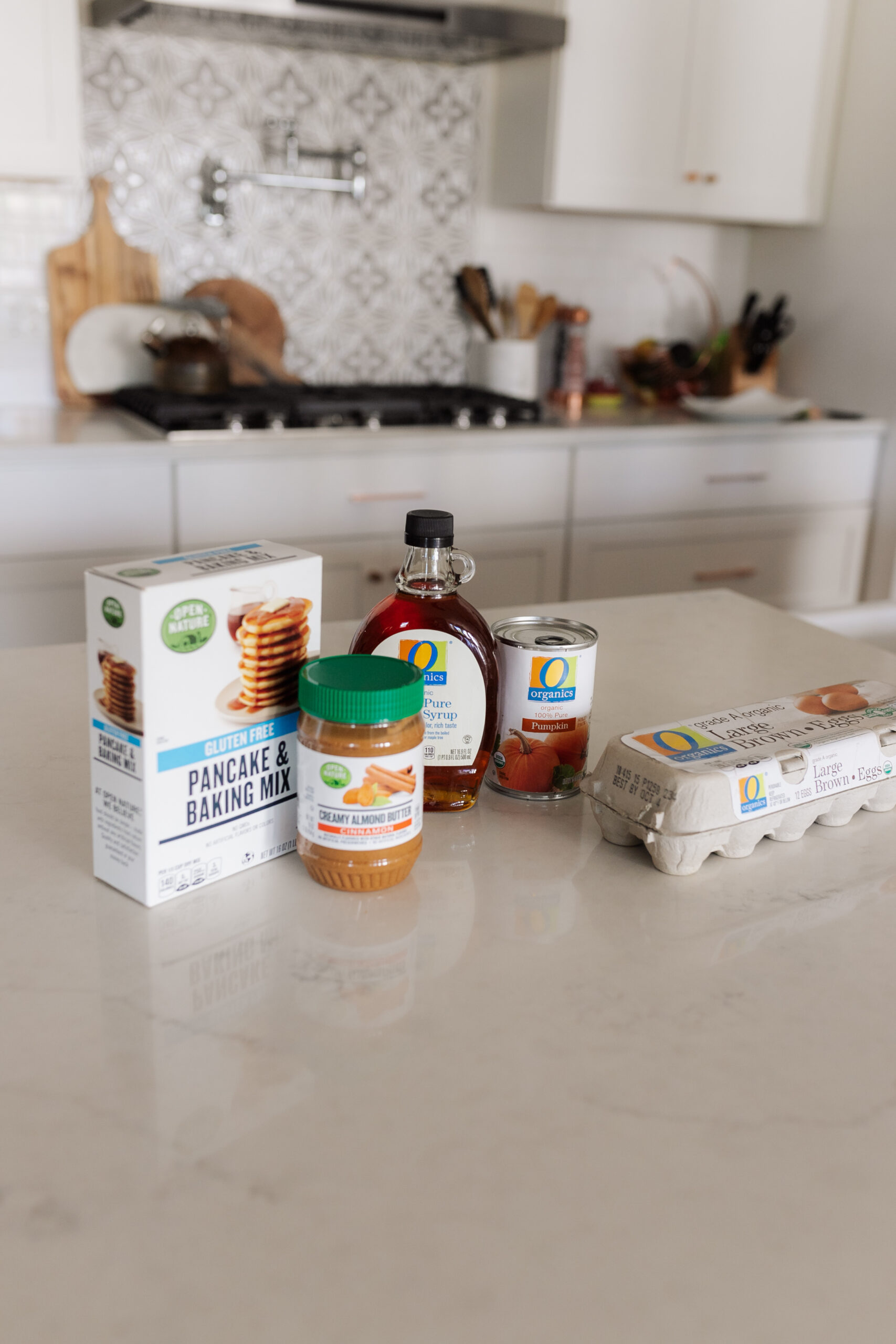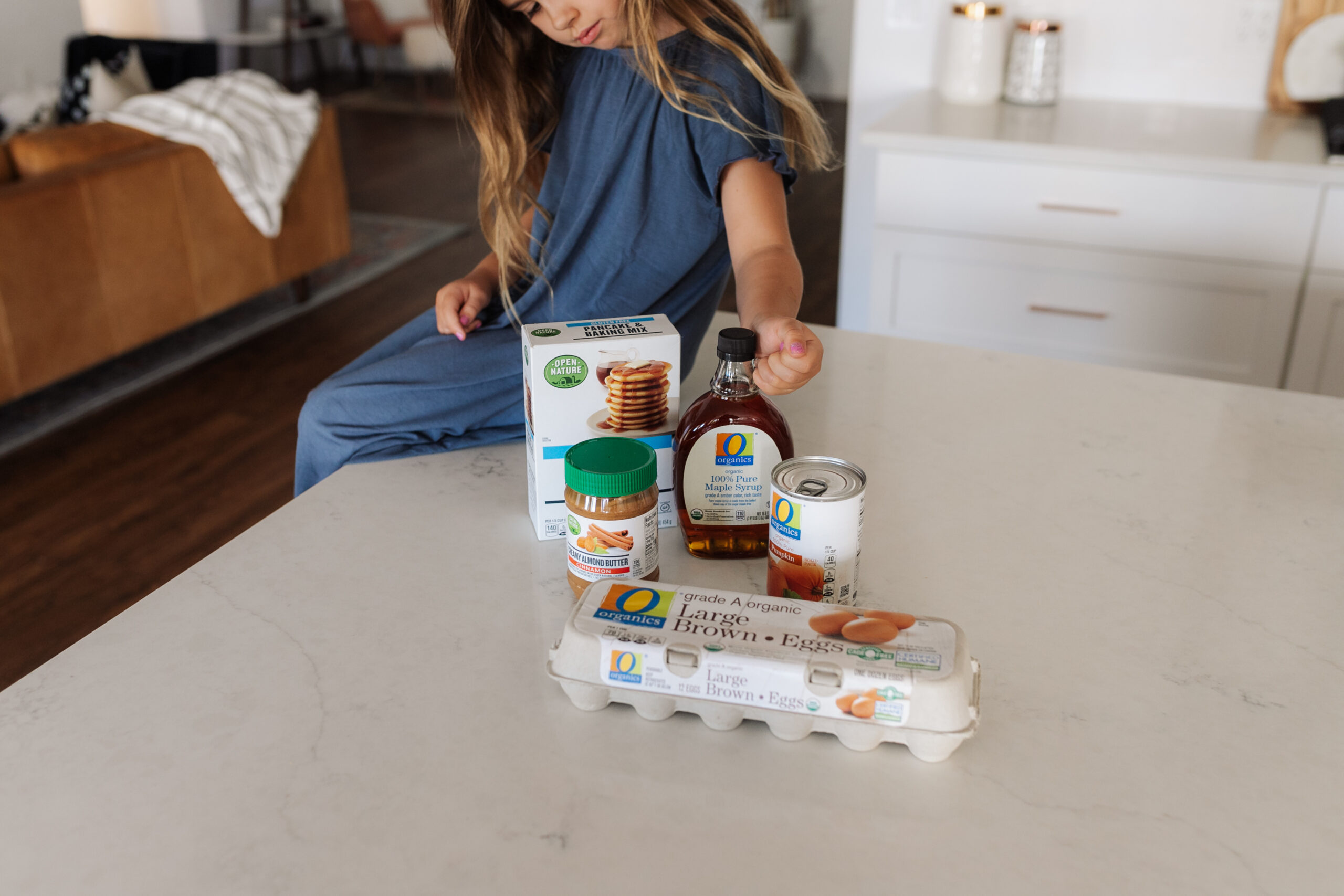 So how can you make pumpkin spice pancakes out of a regular ol' box of pancake mix, you ask? Well, I'm glad you did! 😉 Here's my hack:
Gluten and Dairy-Free Pumpkin Spice Pancakes
Ingredients:
1 Box Open Nature Gluten Free Pancake Mix
1 cup almond milk
2 tbsp coconut oil
1 egg
1/4 cup O Organics Pure Pumpkin
2 tsp cinnamon
1 tsp ginger
1/2 tsp clove
1/4 tsp nutmeg
Directions:
Mix all ingredients together in a bowl until well blended.
Pour about 1/4 cupful at a time onto a hot greased griddle.
Cook until edges are dry. Turn; cook until golden.
Yield: 10-12 pancakes.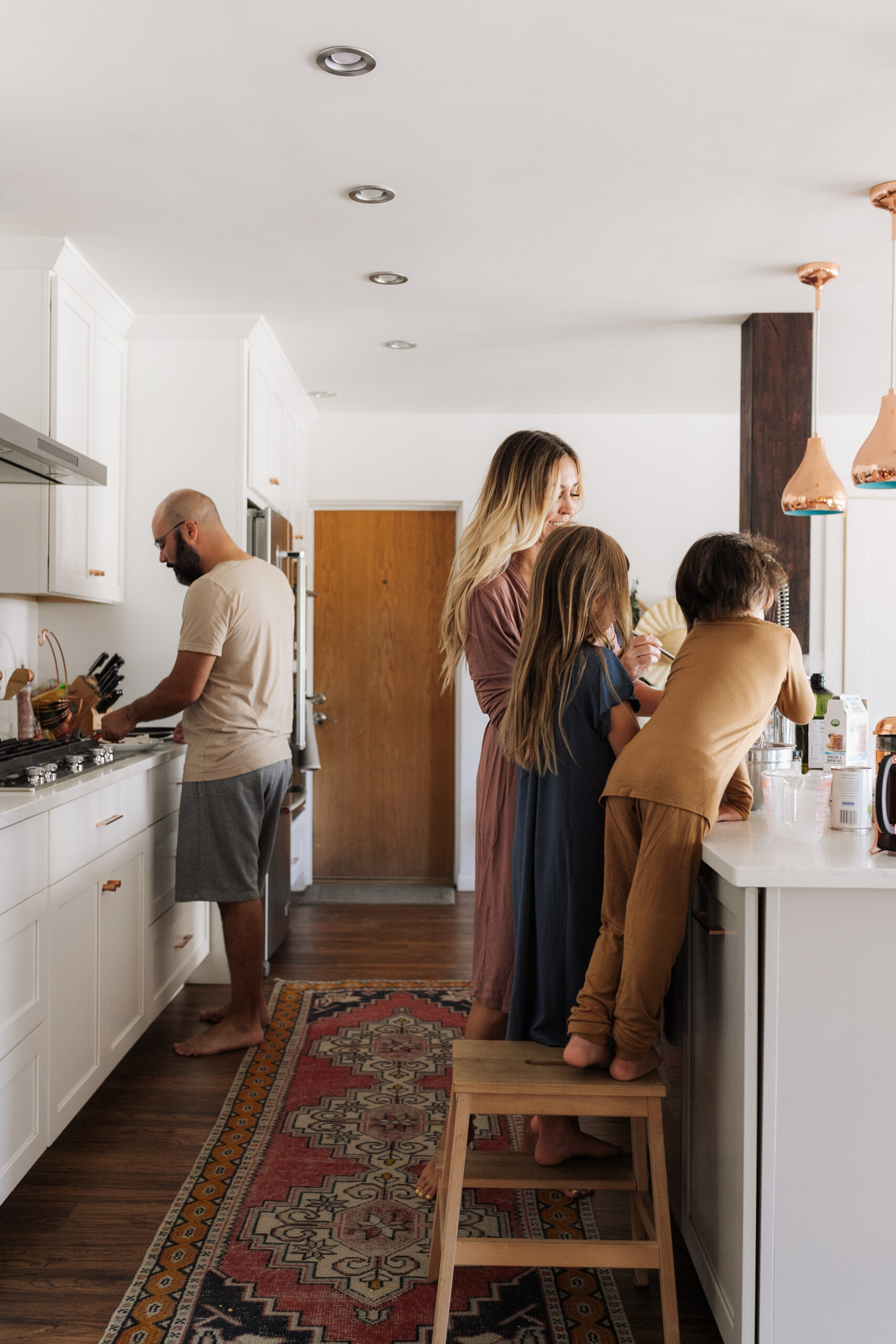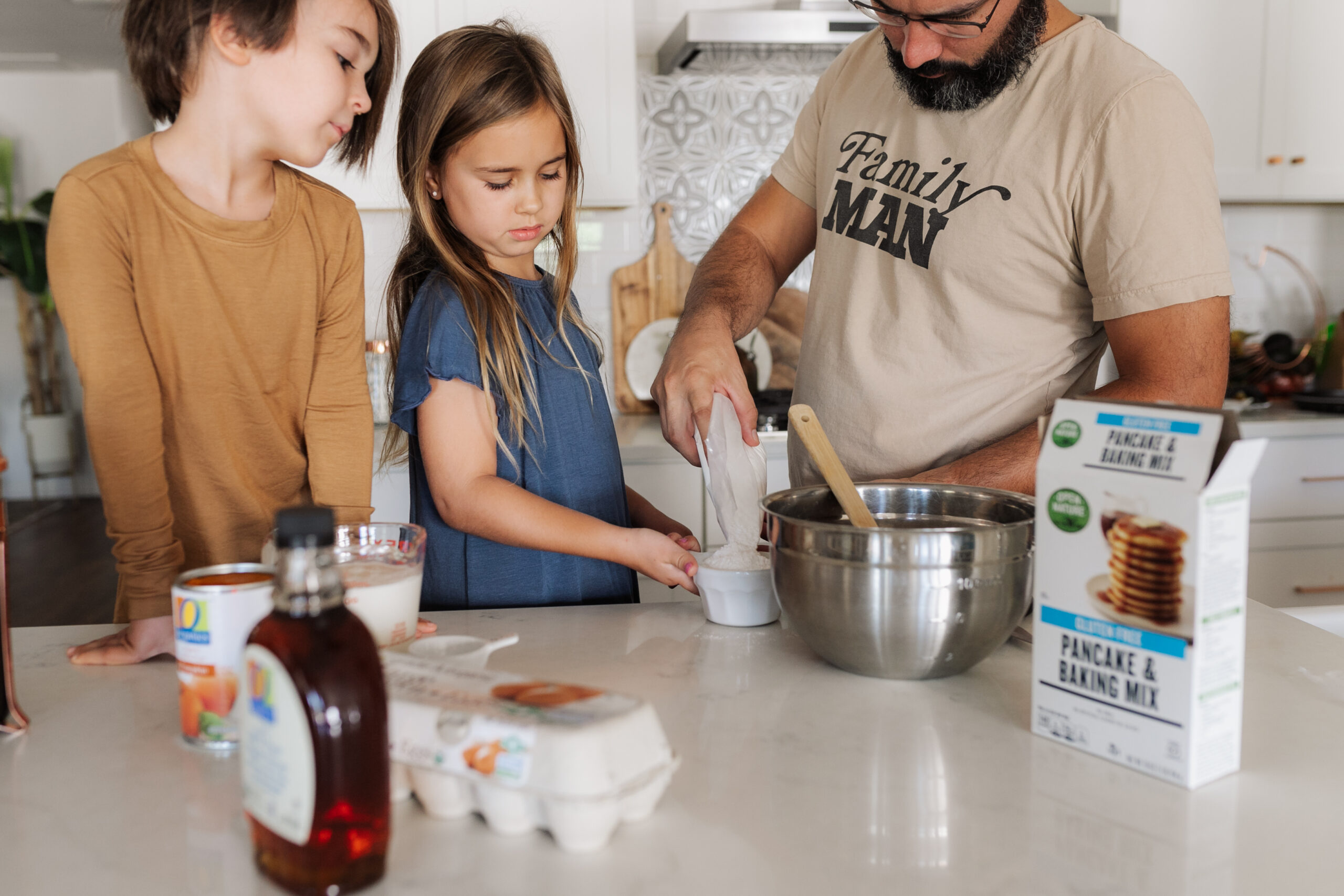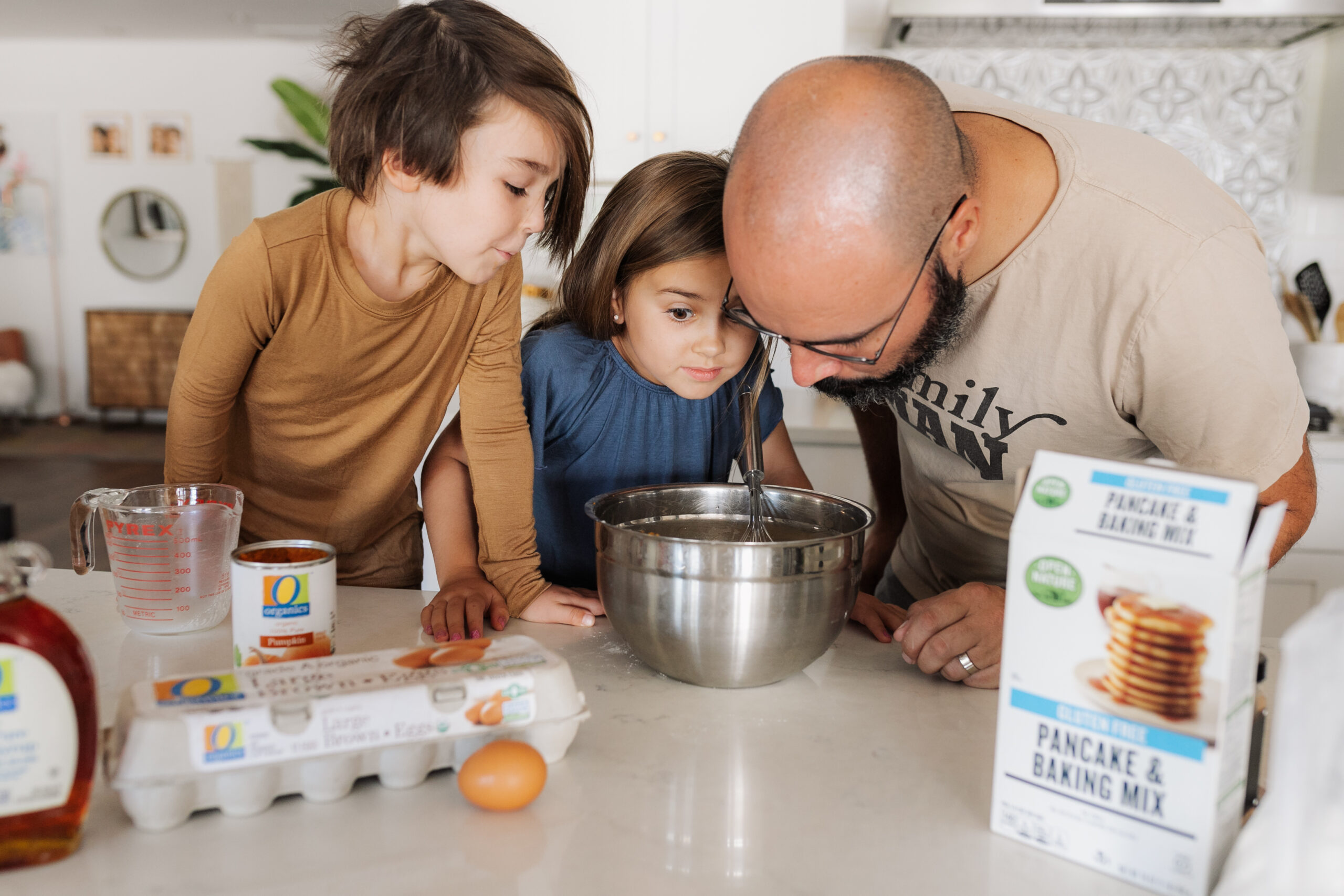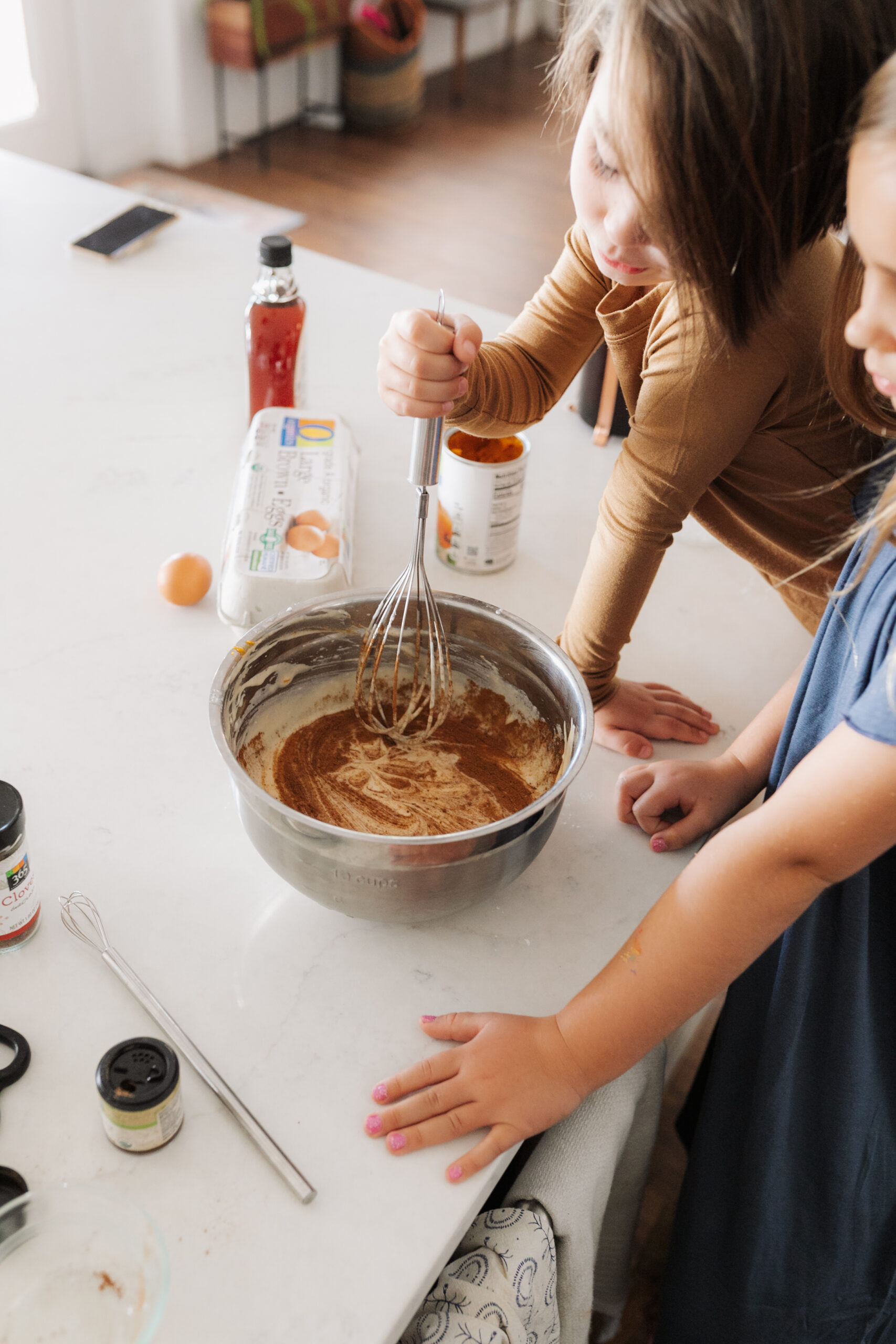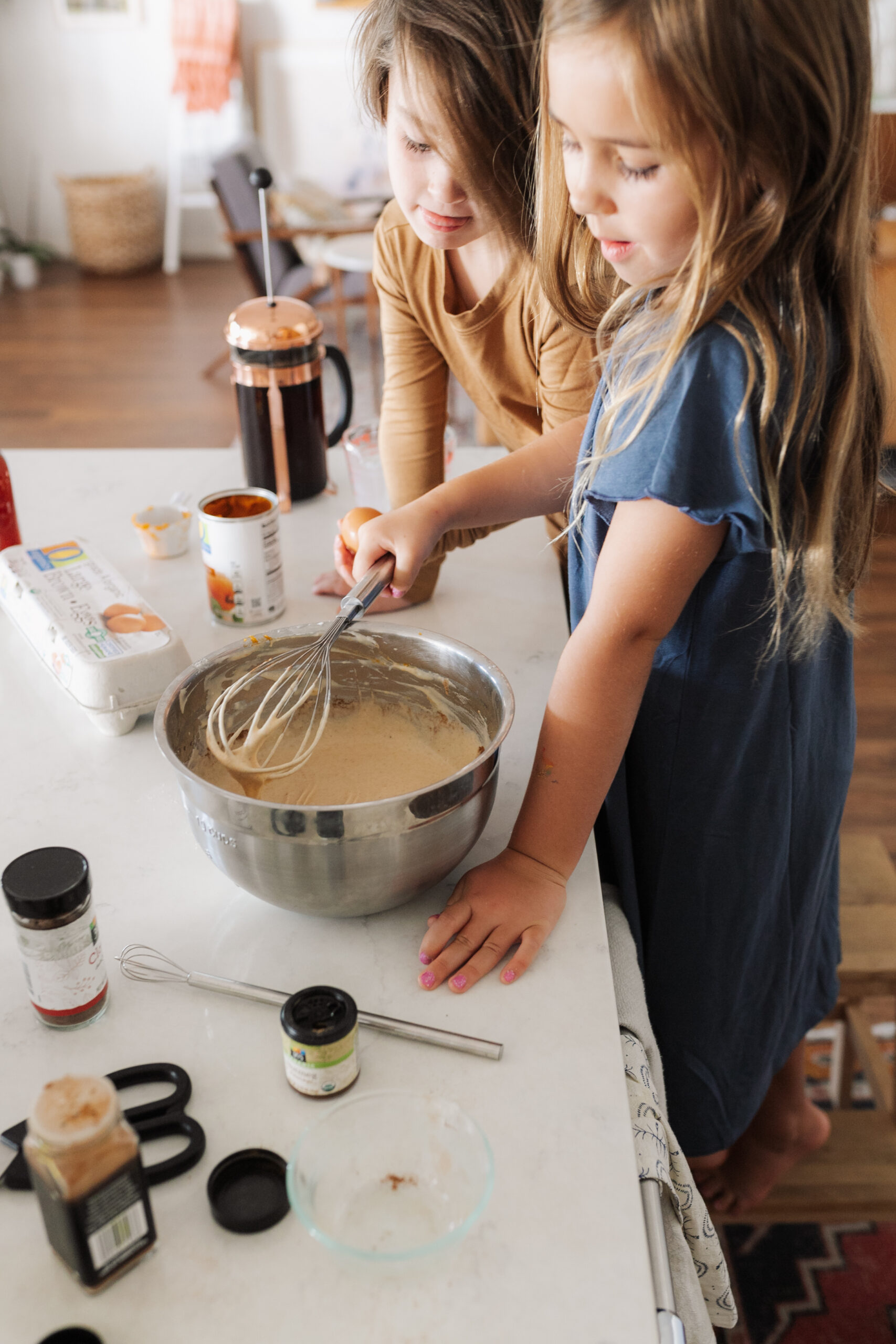 As I said, we like to have a big spread on Sunday for breakfast, as it really becomes more like a brunch situation by the time we sit down to eat. And by that time, we are all hungry! We serve our late breakfast/brunch with fried O Organics eggs and bacon (both regular and vegan in our house). Sometimes we will also add some fresh seasonal fruit to our plates, but we didn't this time. Everyone helps in some way in the kitchen and setting the table. Making family memories (I hope) will last a lifetime!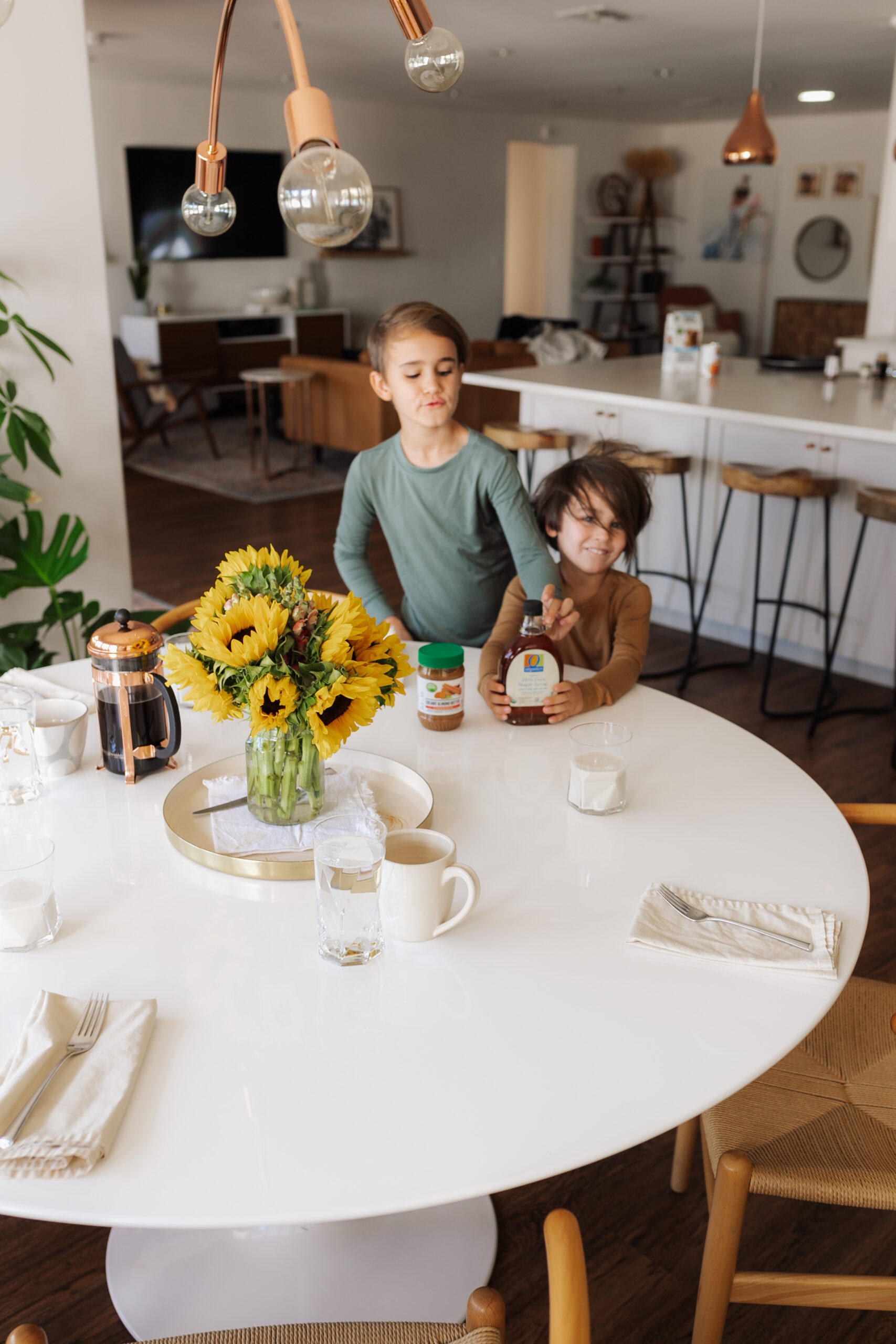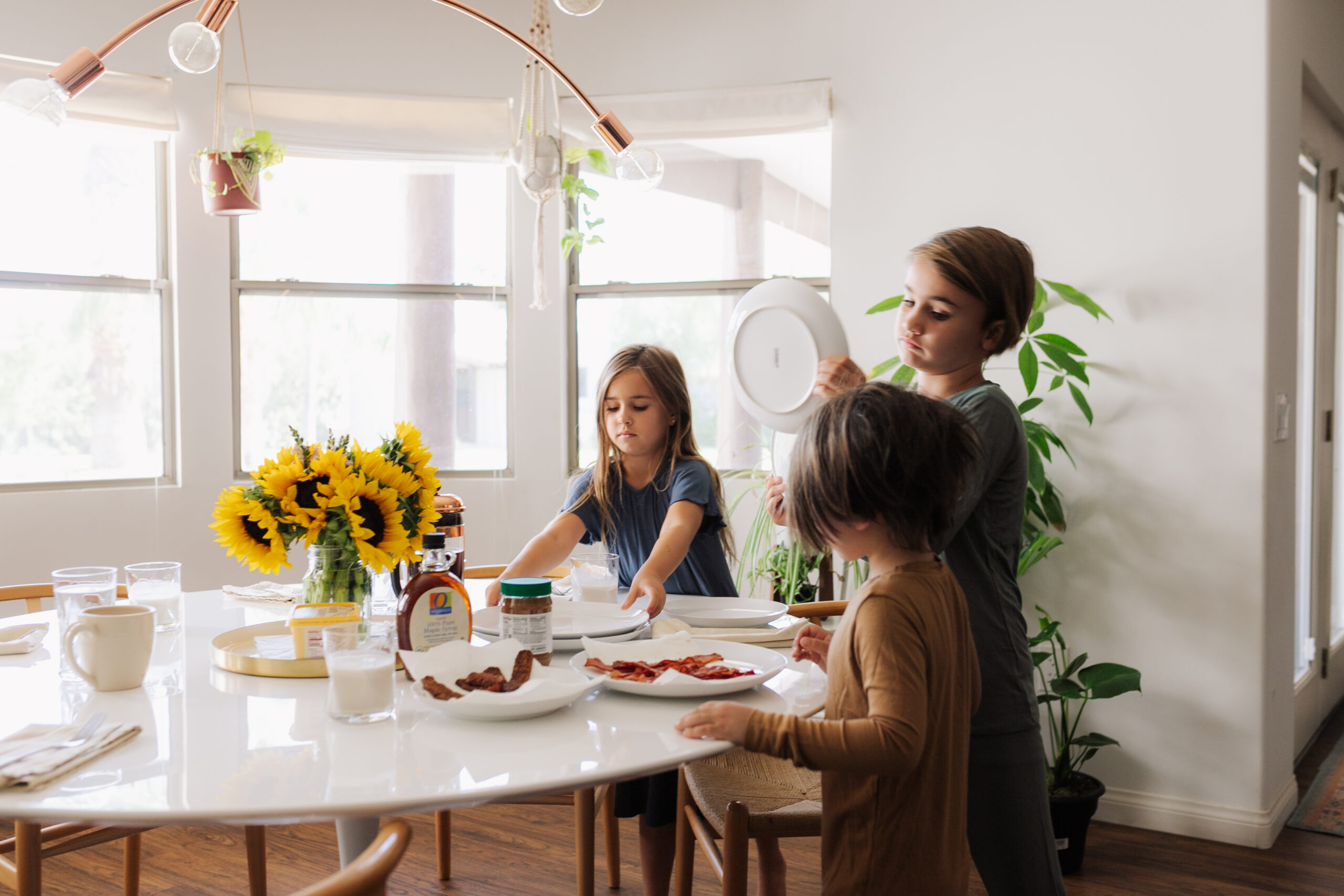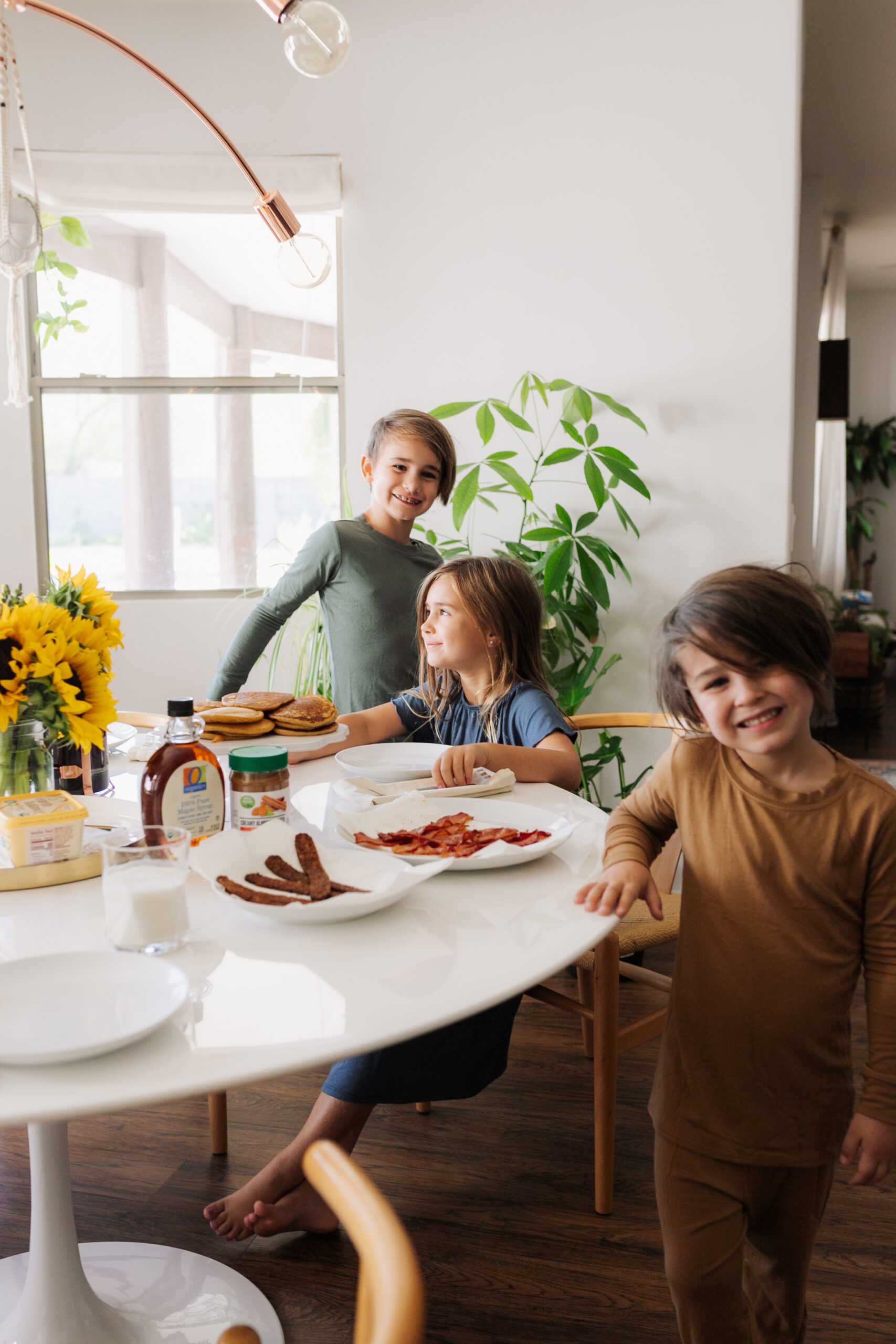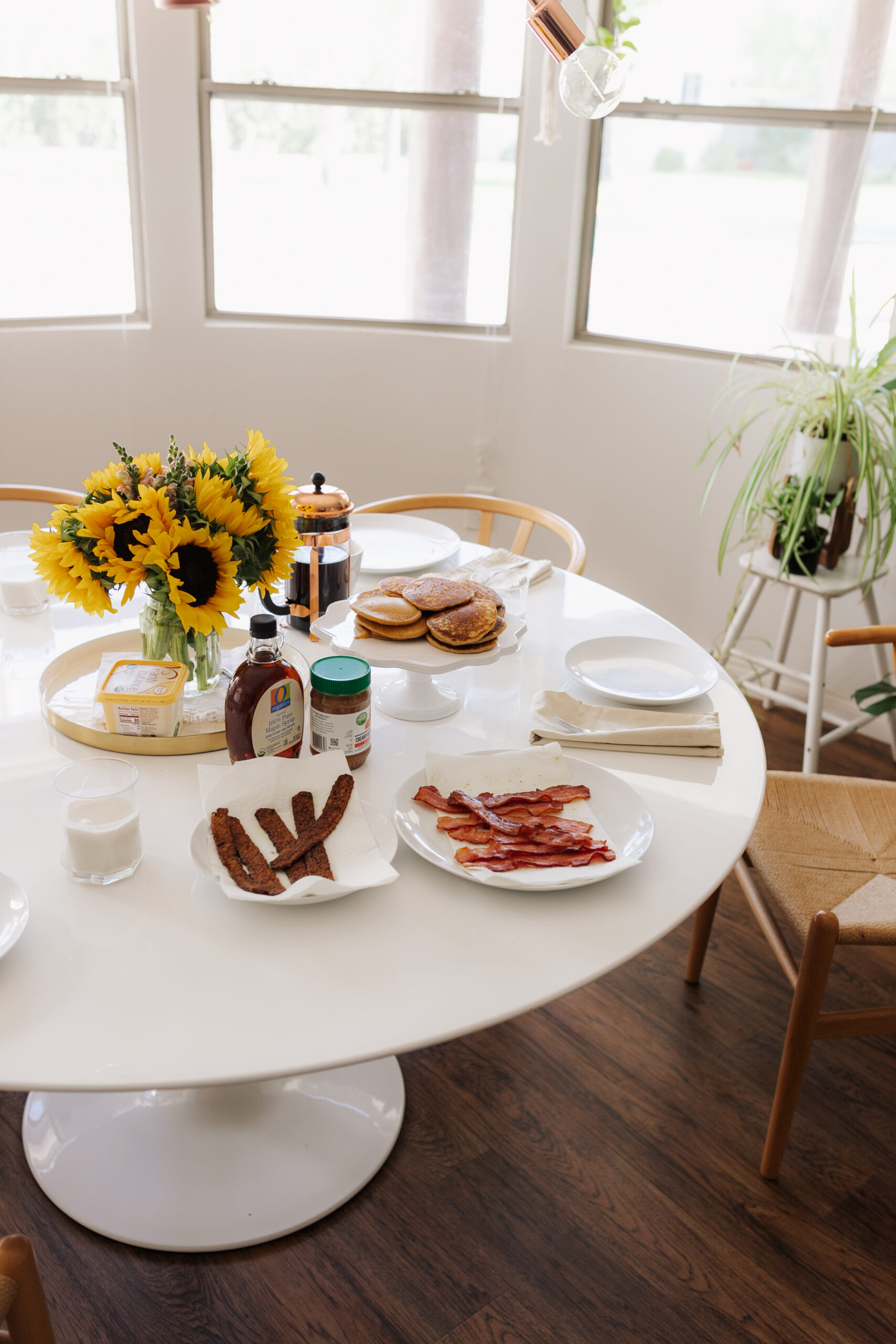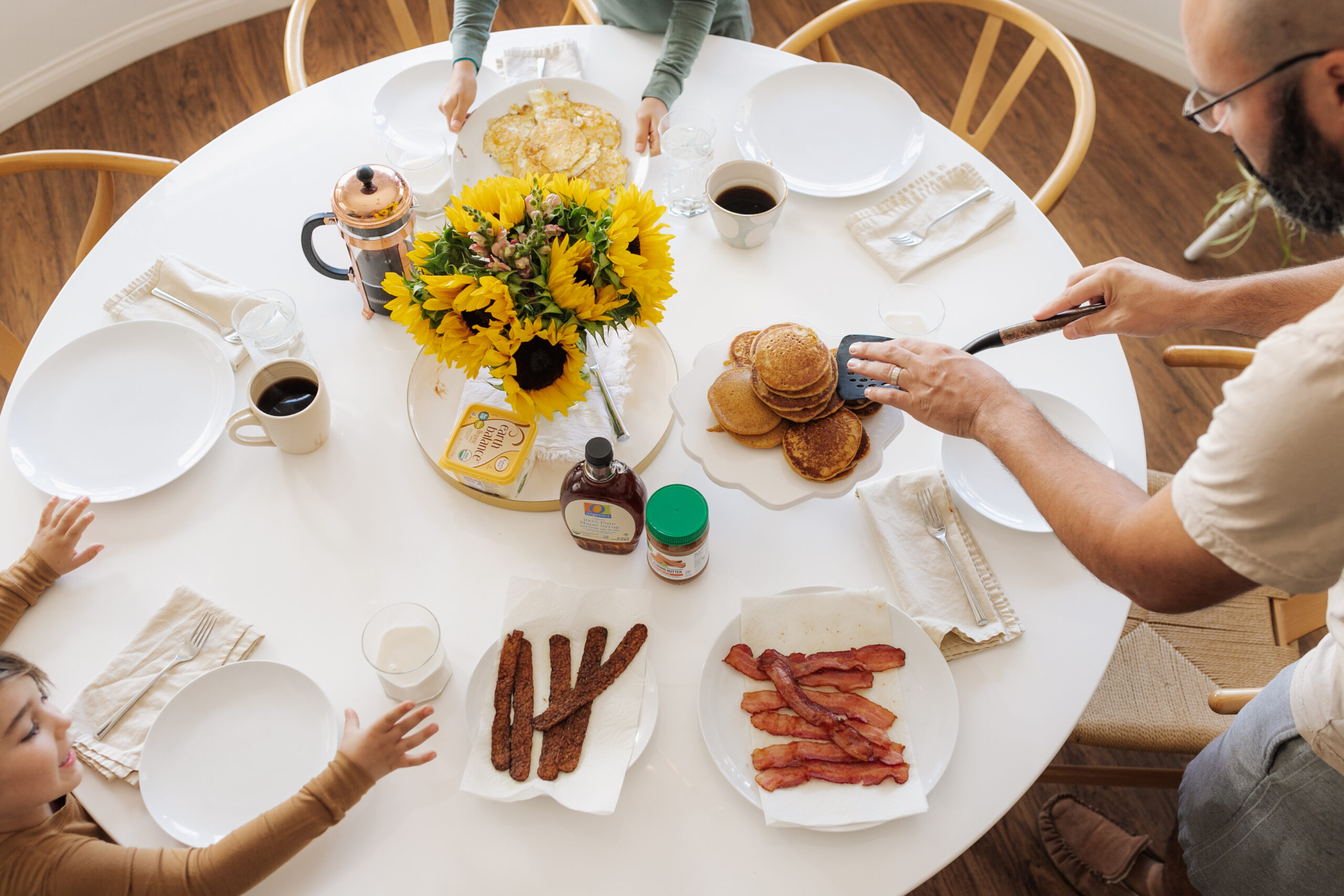 I love shopping at our local Safeway because it is so close, I can ride my bike there to grab anything we might need like I did to get all the goods for this fall pumpkin spice pancake breakfast! I also love that they have all the things to meet our family's dietary needs, like this Open Nature Gluten Free Pancake mix and O Organics eggs. It's nice to be able to grab it all in one stop, and know that the prices will always be low too, even on these specialty items.
I buy my O Organics® and Open Nature® products at my local Albertsons and Safeway stores, and you can also find them exclusively at the Albertsons Companies family of stores, including ACME Markets, Jewel-Osco, Vons, Pavilions, Randalls, Tom Thumb, Shaw's, Star Market, United Supermarkets and Carrs. Visit albertsons.com or safeway.com to find a store near you and discover meal prep tips and recipe ideas.
And don't forget, Albertsons and Safeway also offer Grocery Delivery and DriveUp & Go™ for convenient ways to shop, so you can always shop online and chose local pickup or free delivery on safeway.com or albertsons.com too to save you time, now that life is starting to get back to busy again!
How are you celebrating fall and getting ready for the holidays this year?