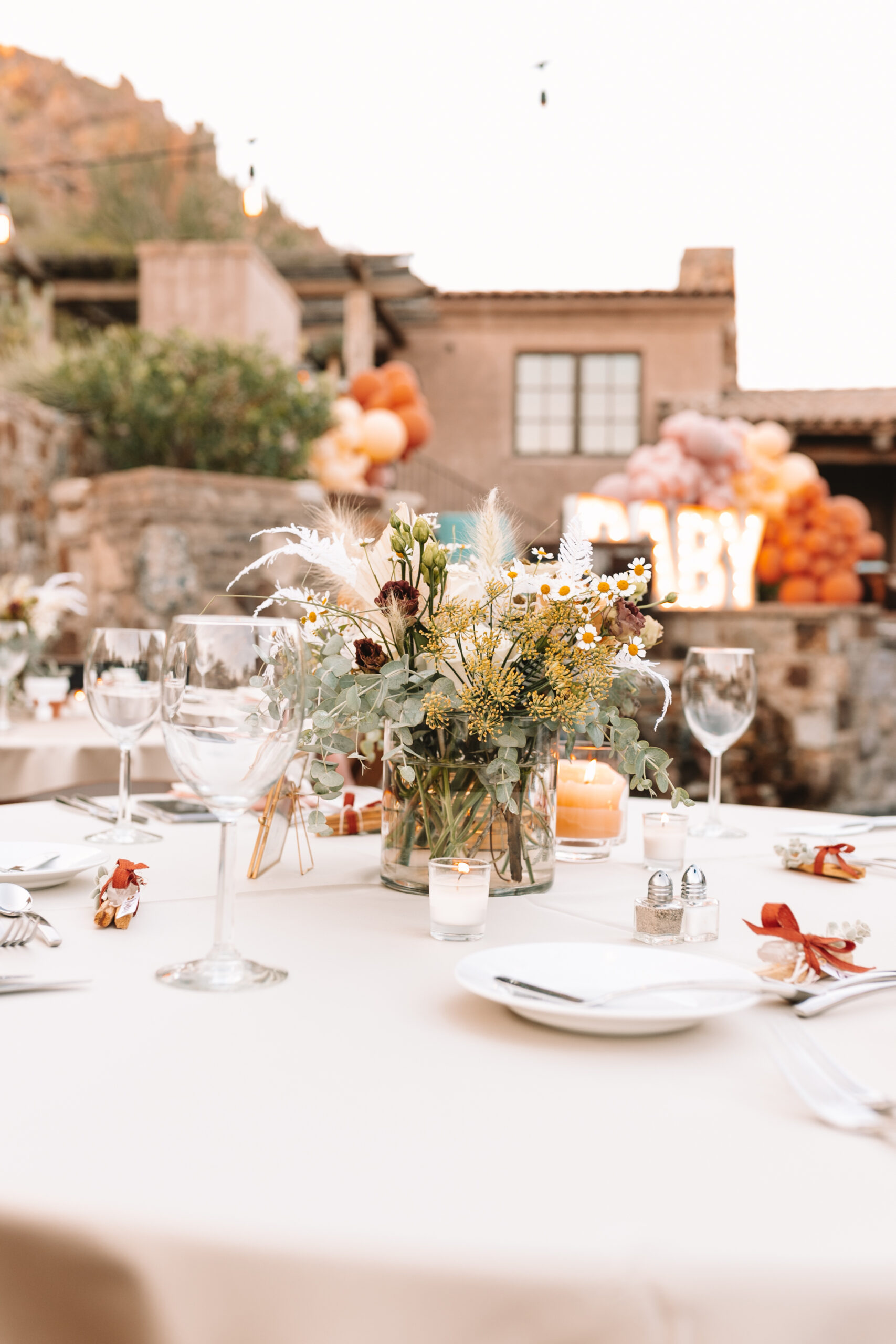 A couple of weeks ago, I had the honor of co-hosting a baby shower for a dear friend of mine, Nakeesia, who is due any minute now with her firstborn. It was such an honor to create this desert boho chic baby shower for her, and I wanted to share the details here with all of you!
During the time of all of us staying at home, I had very little creative energy. And of course, none of us were doing anything! So when my friend mentioned her baby shower, I raised my hand so high! My heart craves creative projects and getting to do this for her fed my soul. Plus, you guys know I loooove babies and all things baby related. So how could I not?
The mama and papa-to-be both share a deep love of the desert, and they have already named their baby girl Sedona, after the high desert mountainous town here in Arizona. So our theme centered around the beauty of Sedona – red rocks, breathtaking sunsets, and desert landscapes. As soon as I heard the name, my mind was off and running with all the ideas to make this party come together. My co-hostesses were the mama-to-be's mother in law and another mutual friend of ours, Erin, who is also super creative. Together, we were able to pull off one of the fanciest baby showers I have ever been a part of. It was so fun!
Since we live in the hot Phoenix desert and this was planned for early October, (amongst the uncertainty of a pandemic, no less) we knew the event had to be outside. It was also a smaller gathering, with just some of our mama's close family and friends. Because of the heat, we decided to do it in the evening, which lent itself to a dinner menu. Mother-in-law coordinated the most fantastic caterer, Fabulous Foods which did a wonderful job with all of the food. I actually didn't grab any food pictures, but the food was excellent, and they were very accomodating to dietary restrictions. So I just had to recommend them here! The venue was also in her amazing backyard. Isn't it stunning?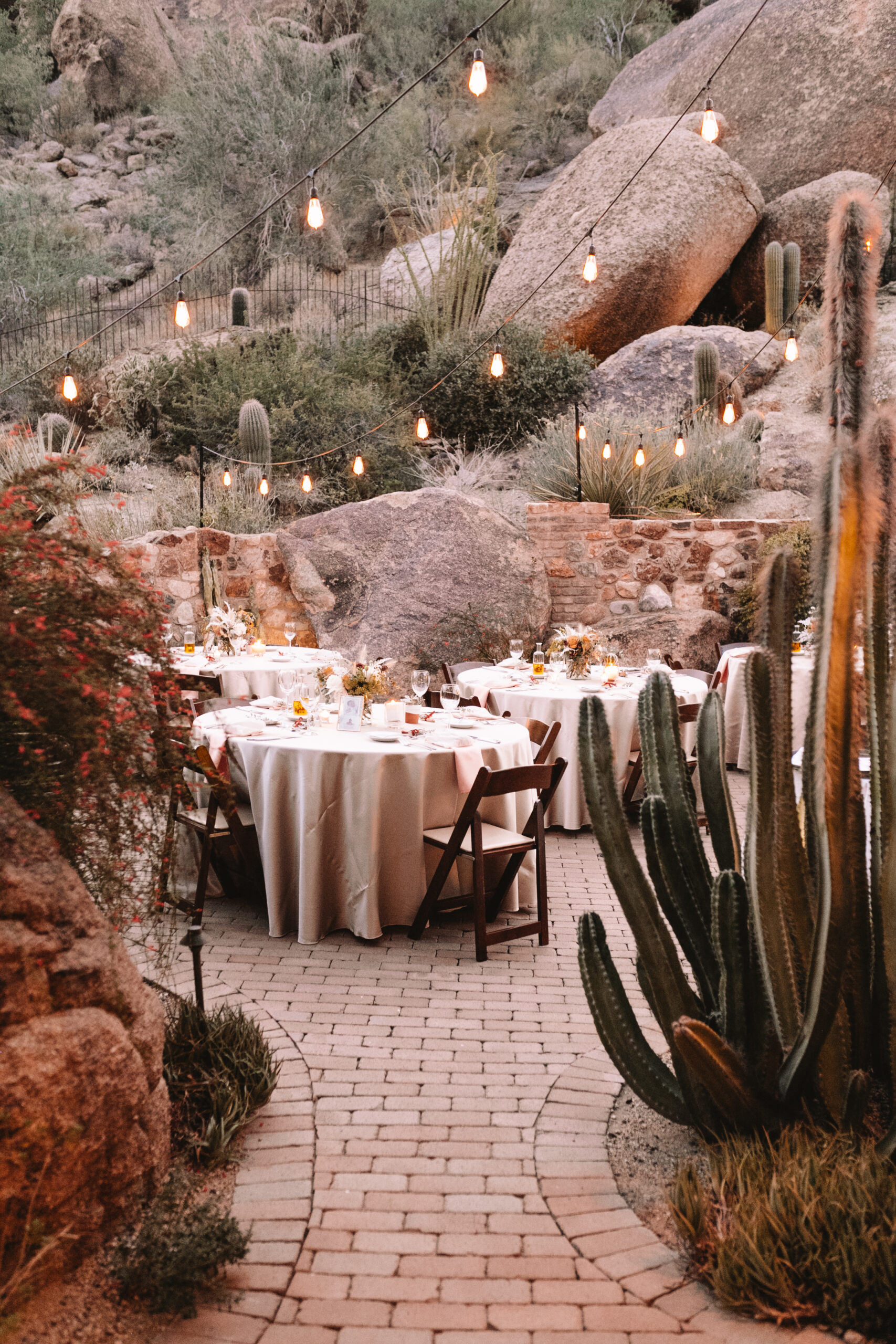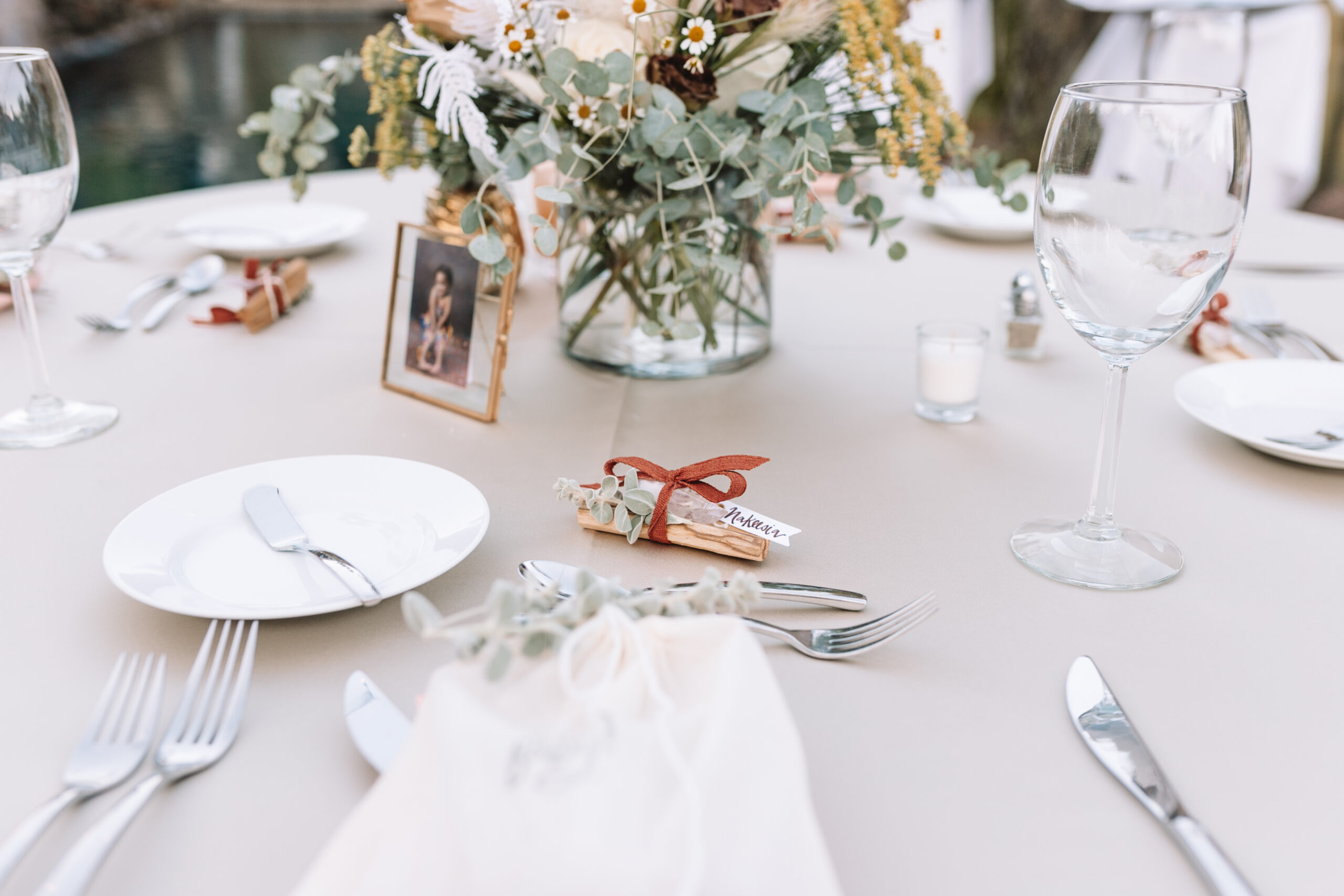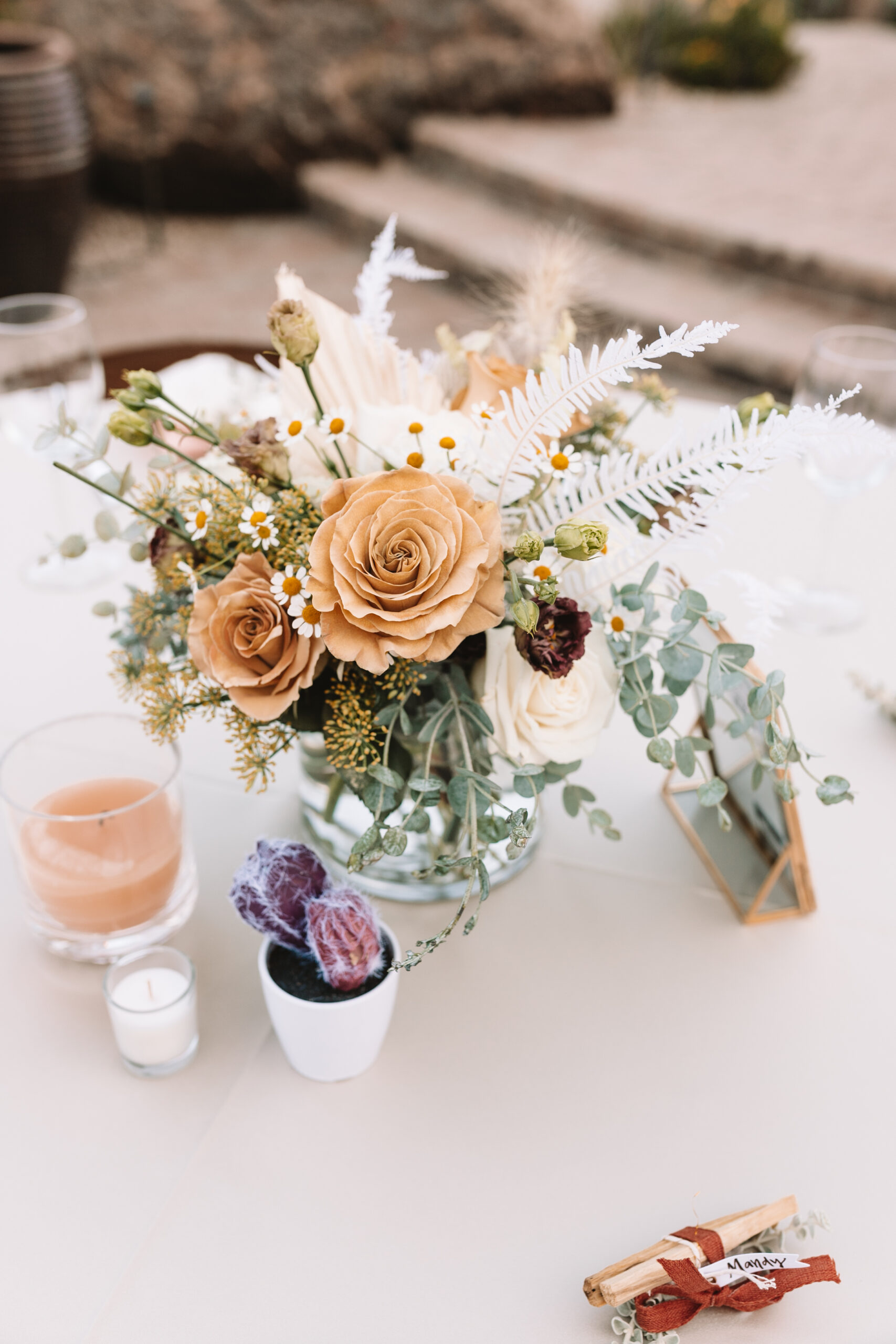 My co-planner Erin and I worked on framing baby pictures of the mama and papa for the table as well. We also brought in the small succulents and lots of tea light candles to make the whole scene glow after it got dark. Erin did a lovely job with the favors, which included palo santo for burning/cleansing for baby's birth, flash tattoos, face masks, and some of mama's favorite candies. It was so special, personal, and thoughtful for our friend and the guests.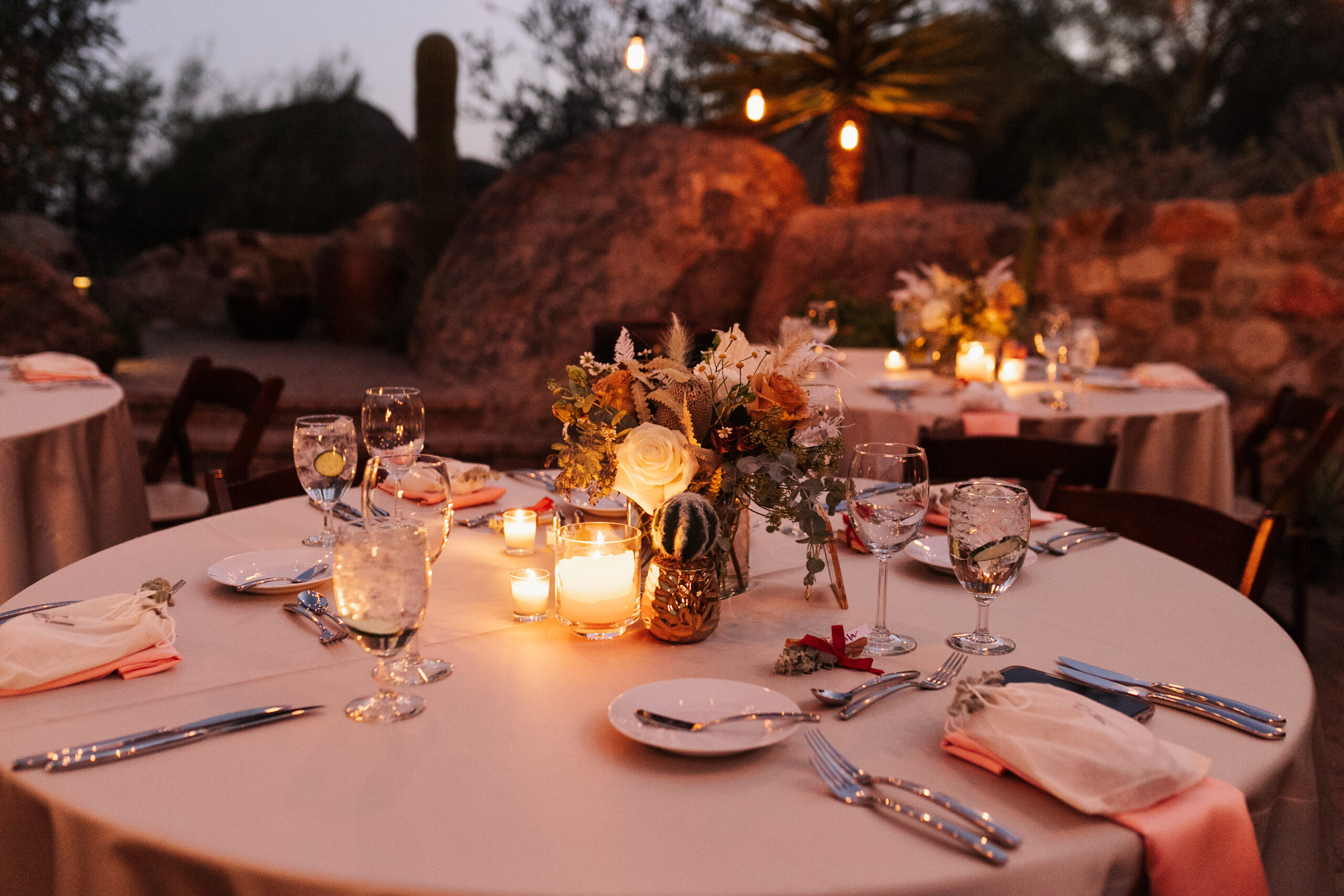 Ok, I gotta take a minute here to talk about decorations, which was my department! I have been following the gals over at Bubble Hustle, a local ballon stylist business for a while now and I just love their work. Actually watching them work in person and set up this whole scene was incredible! They are truly artists. I have done balloon garlands myself in the past and they take a ton of time and mine never turn out this cool, lol. For reference, this is their large garland, which they were able to break up on the scene into two parts so one part could go over the photo backdrop and the other part by the BABY letters. Truly magical!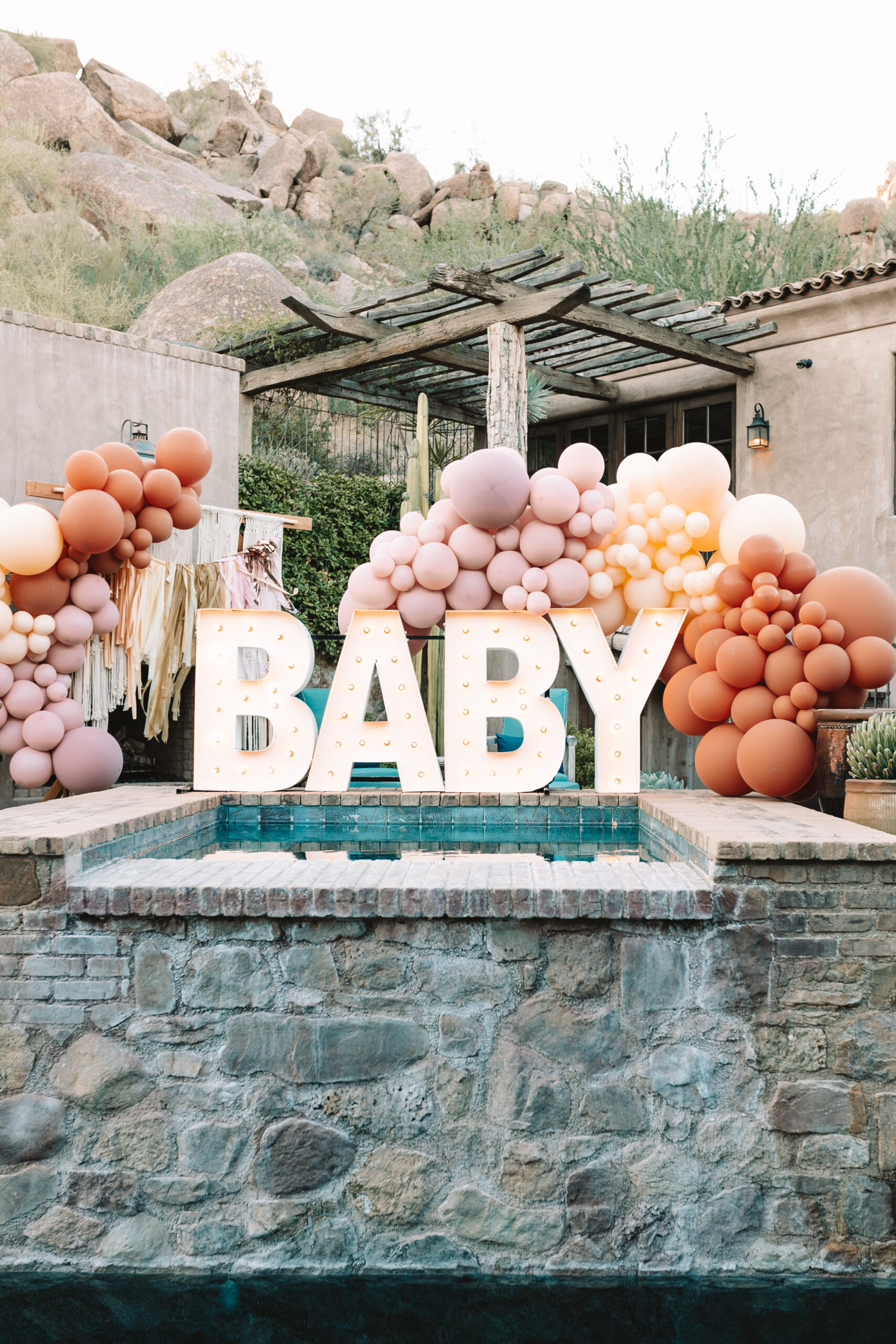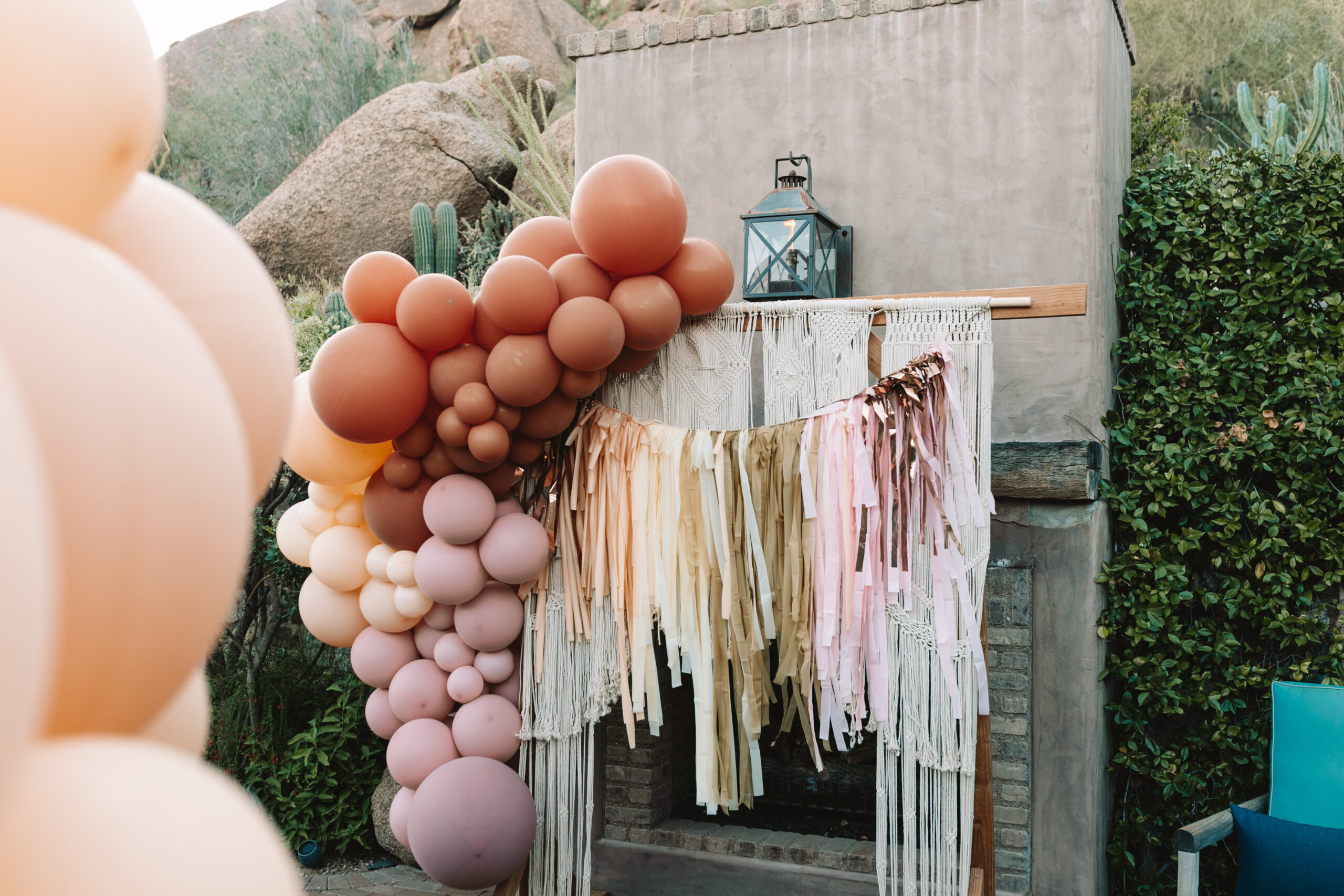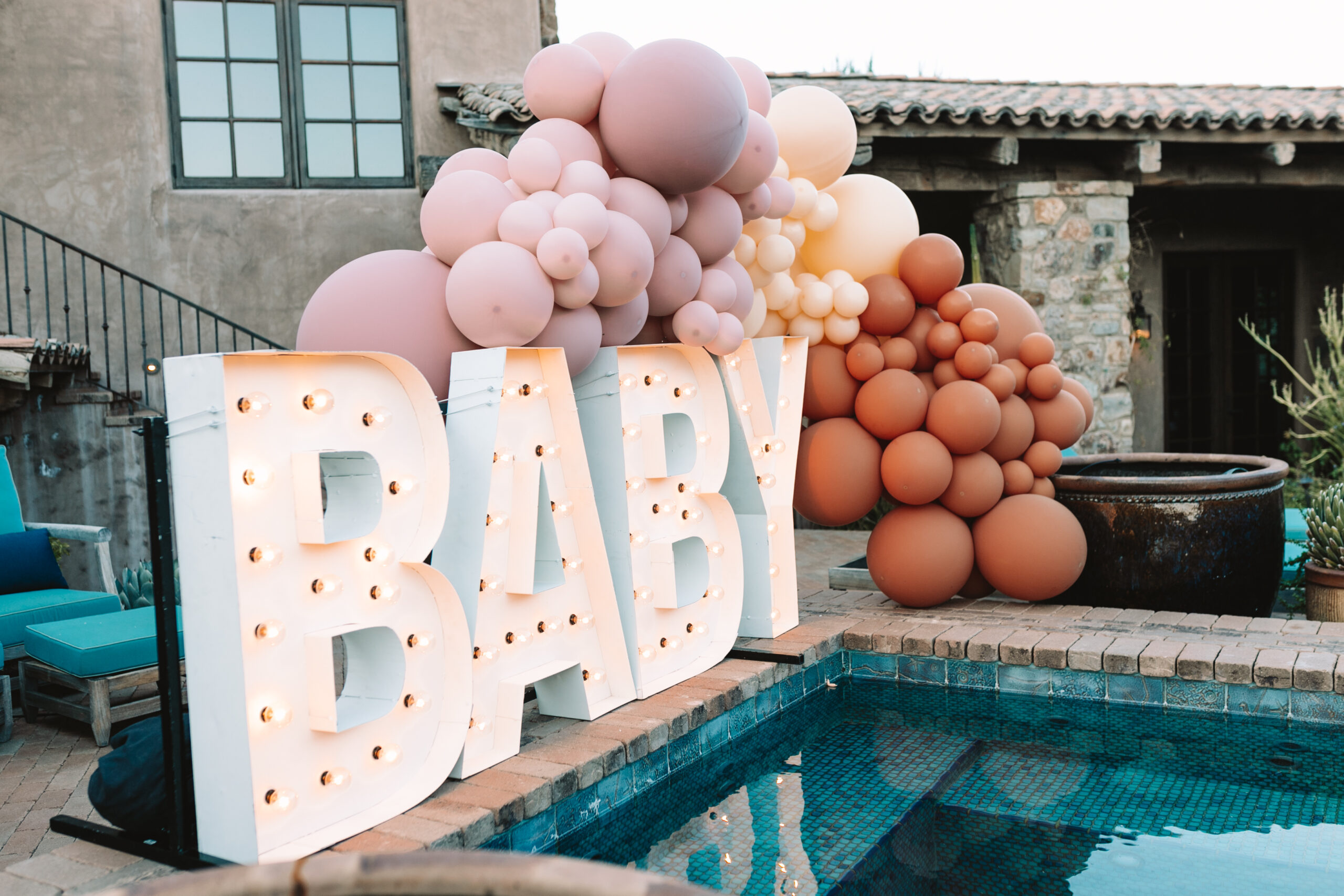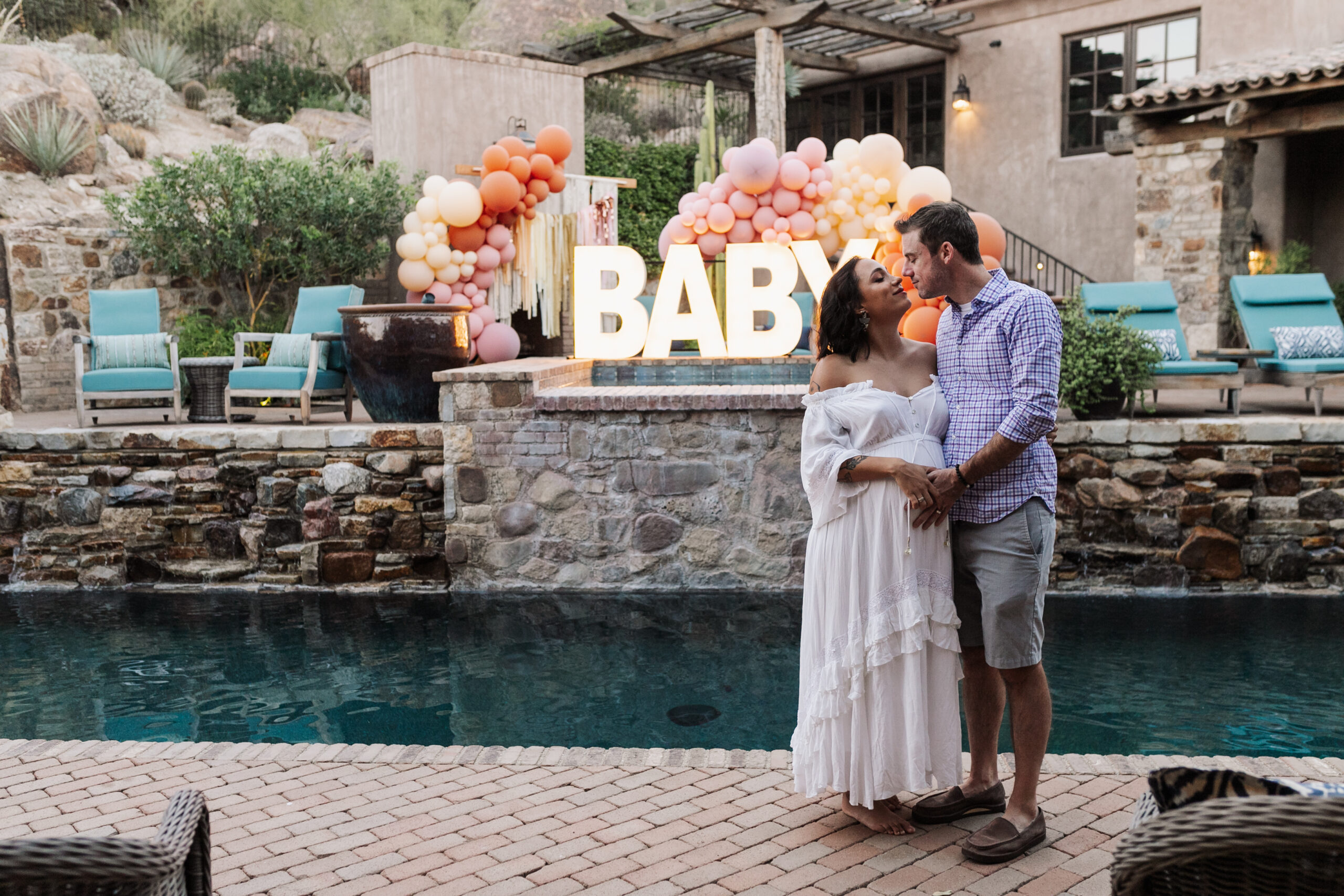 These oversized light up letters also really added some magic to our early evening affair. They came from another local company, Alpha Lit and I'm so glad we went with adding them. And how perfect do they look up there on the edge of the hot tub?
The other decoration that I just knew we needed when I was planning was these hanging backdrops by GlamFete. They look like tissue paper, but they are actually a thin plastic material. Which makes them way more durable for wind and wear. I'm actually planning to save these are re-purpose them for another party coming up. 😉 I created this custom colorway, and I was obsessed with how it came out. Sweet Bri, the creator, even created this custom listing for it, if you want to order one for yourself. I got two (and they are different) so I could put one over the dessert table as well.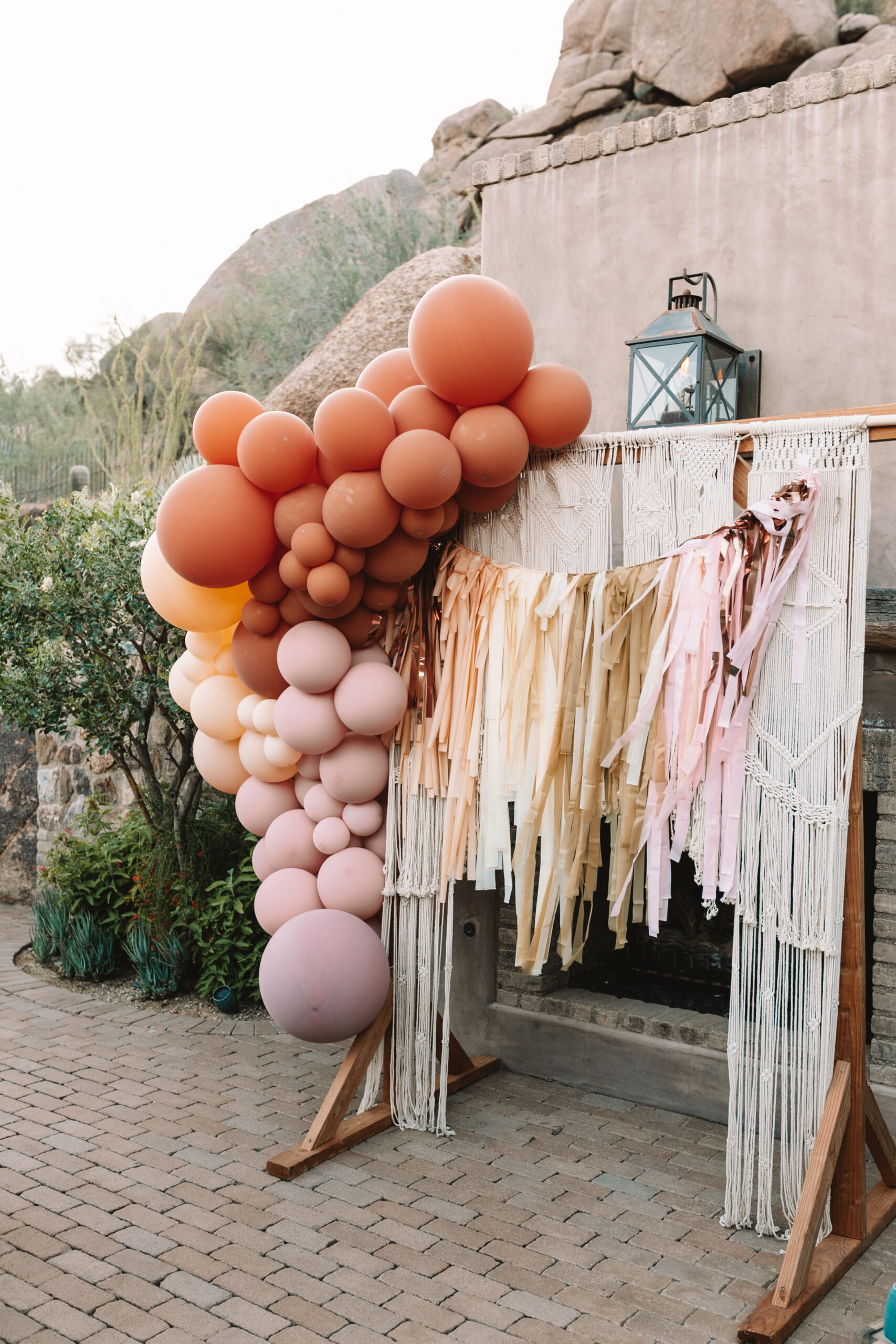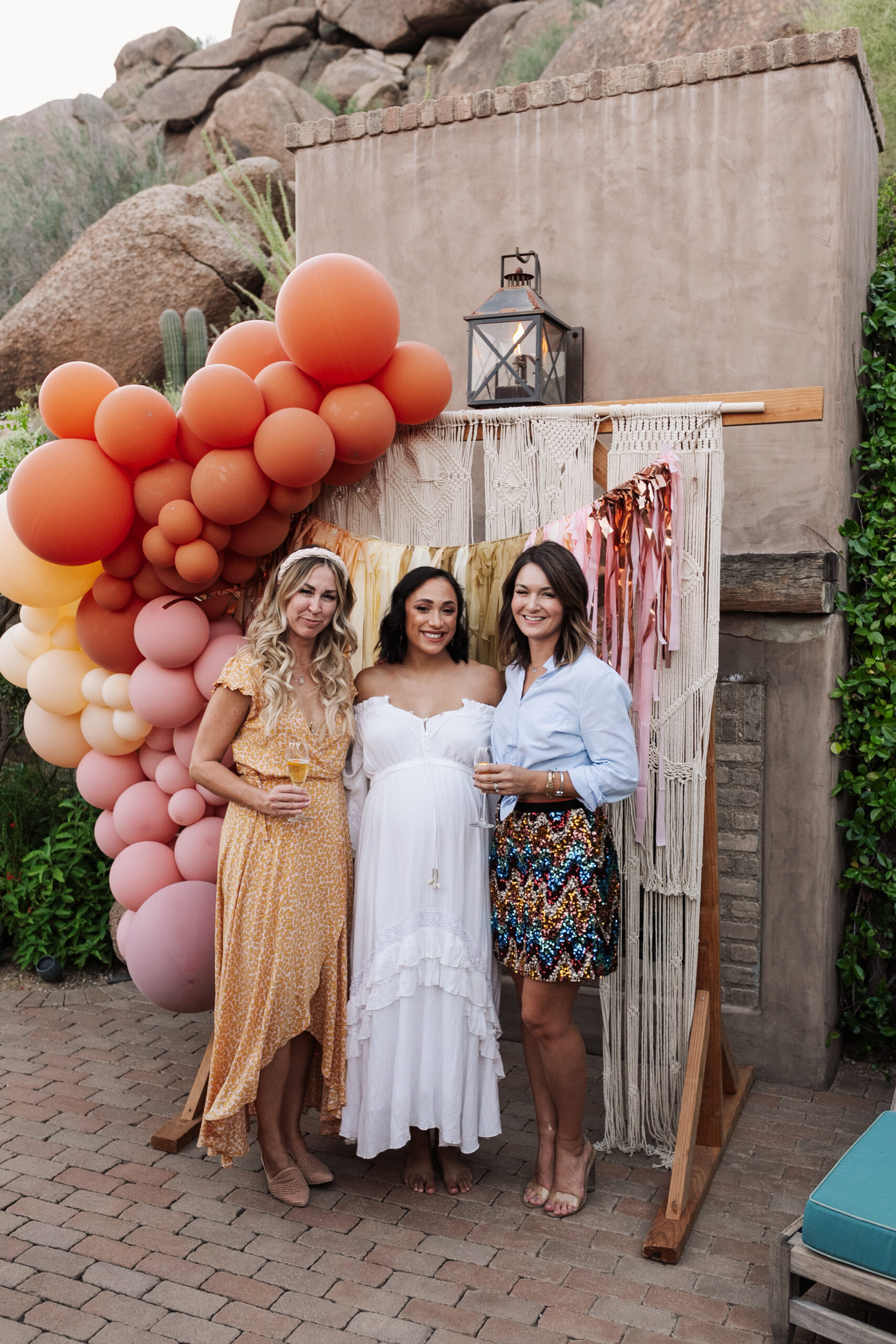 And speaking of the dessert table, this was another fun project I got to work on. I went with my favorite local Phoenix bakery, A Bakeshop. I told them our theme, and they RAN with it. Obsessed with the combo of cacti and muted rainbows, all in our Sedona color scheme. We went with a combo of salted caramel flavored macaroons, and rainbow and cactus frosted sugar cookies. The gold leaf detail!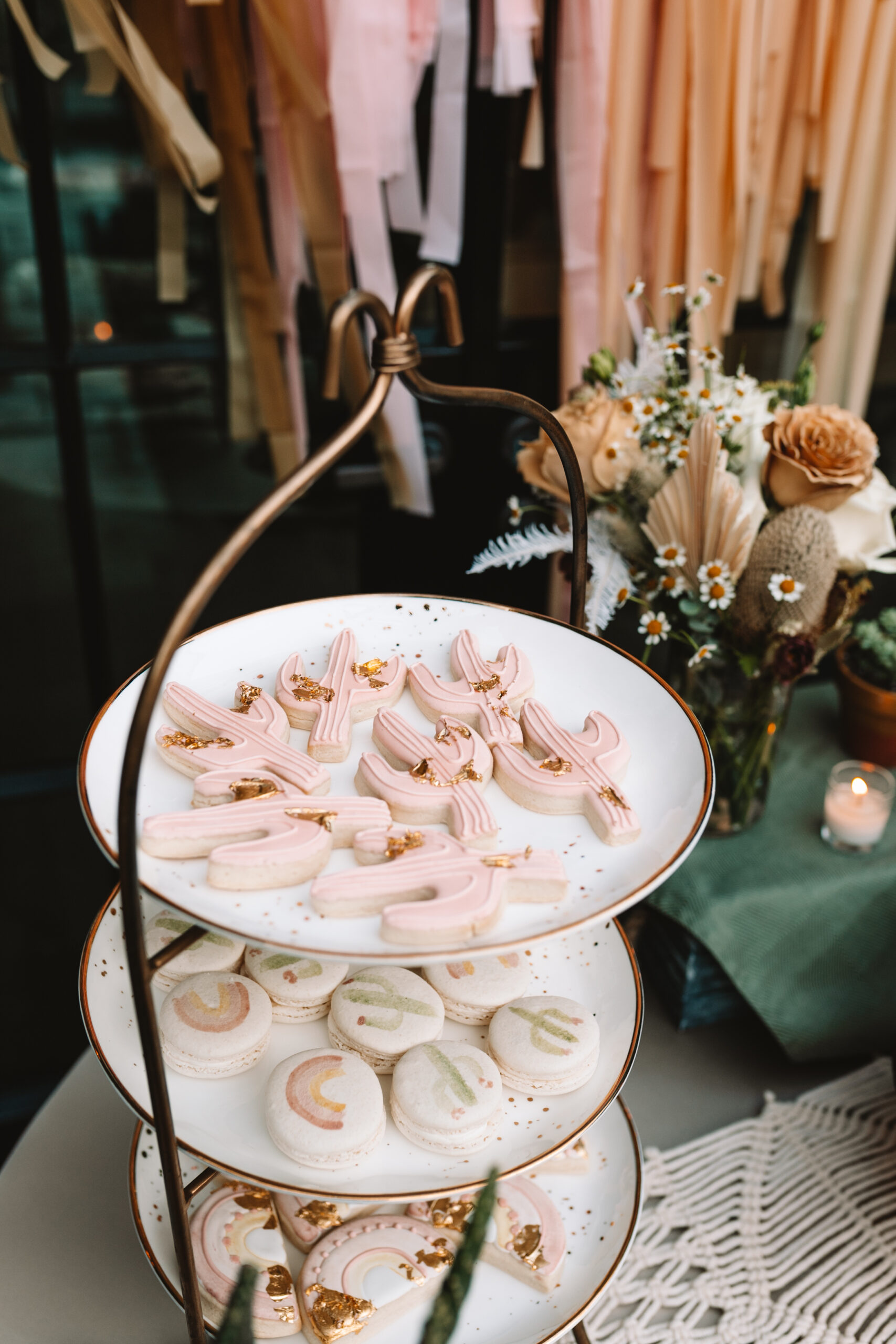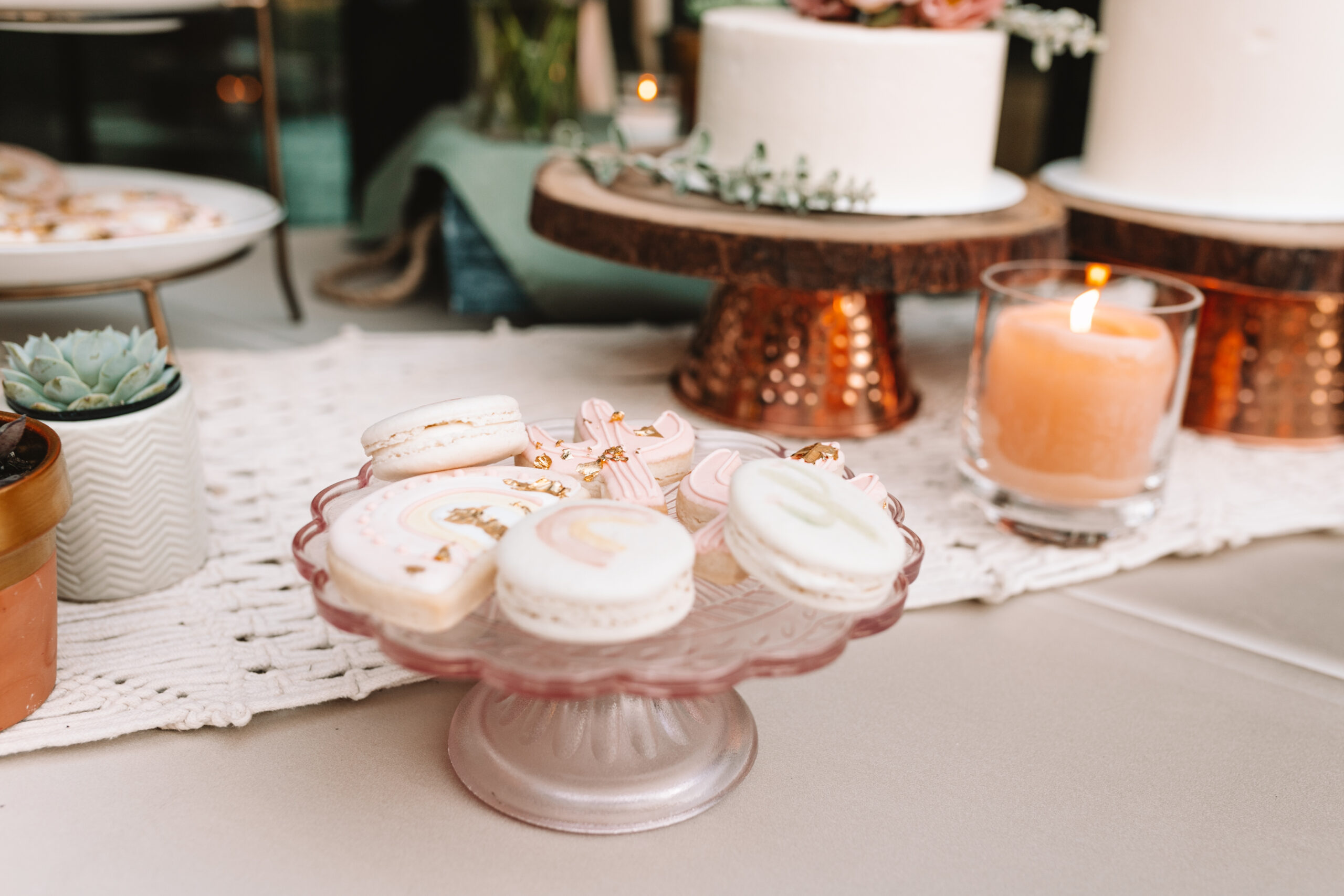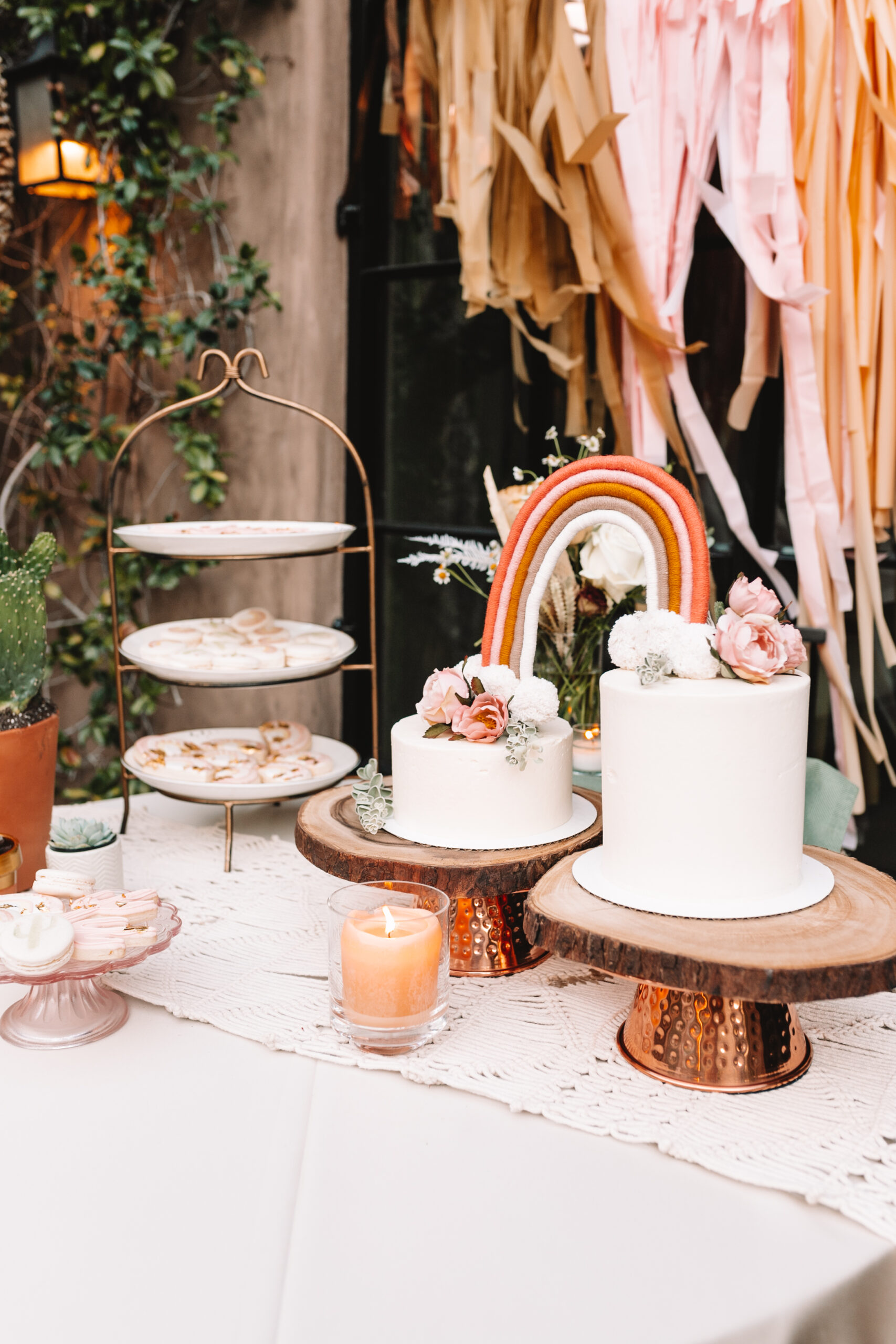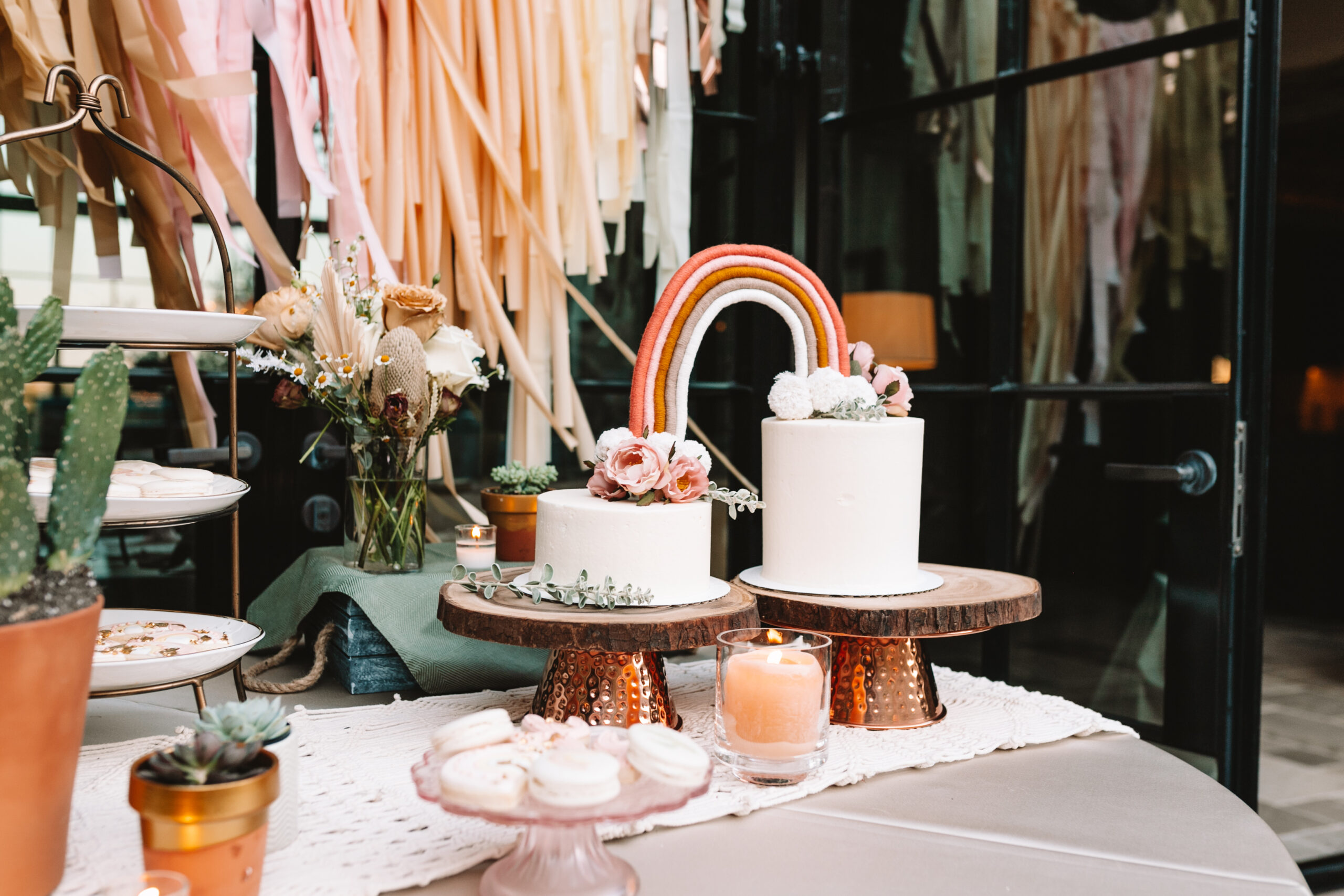 For the cakes, we went with two different sizes and got two different flavors. I added the flowers myself. The rainbow macrame topper came from the Etsy shop Warp and Woven and again, I created a custom listing. She normally does wall hangings, but she created this custom cake topper with the little pom poms instead of fringe just for me!
Onto the activities! Nakeesia, Erin, and I all agreed we didn't want to do any cringe-worthy traditional baby shower games. We settled on the "guess the baby" game, which was fun and surprisingly challenging since we all didn't know each other. Erin set this all up and I thought it turned out so beautiful!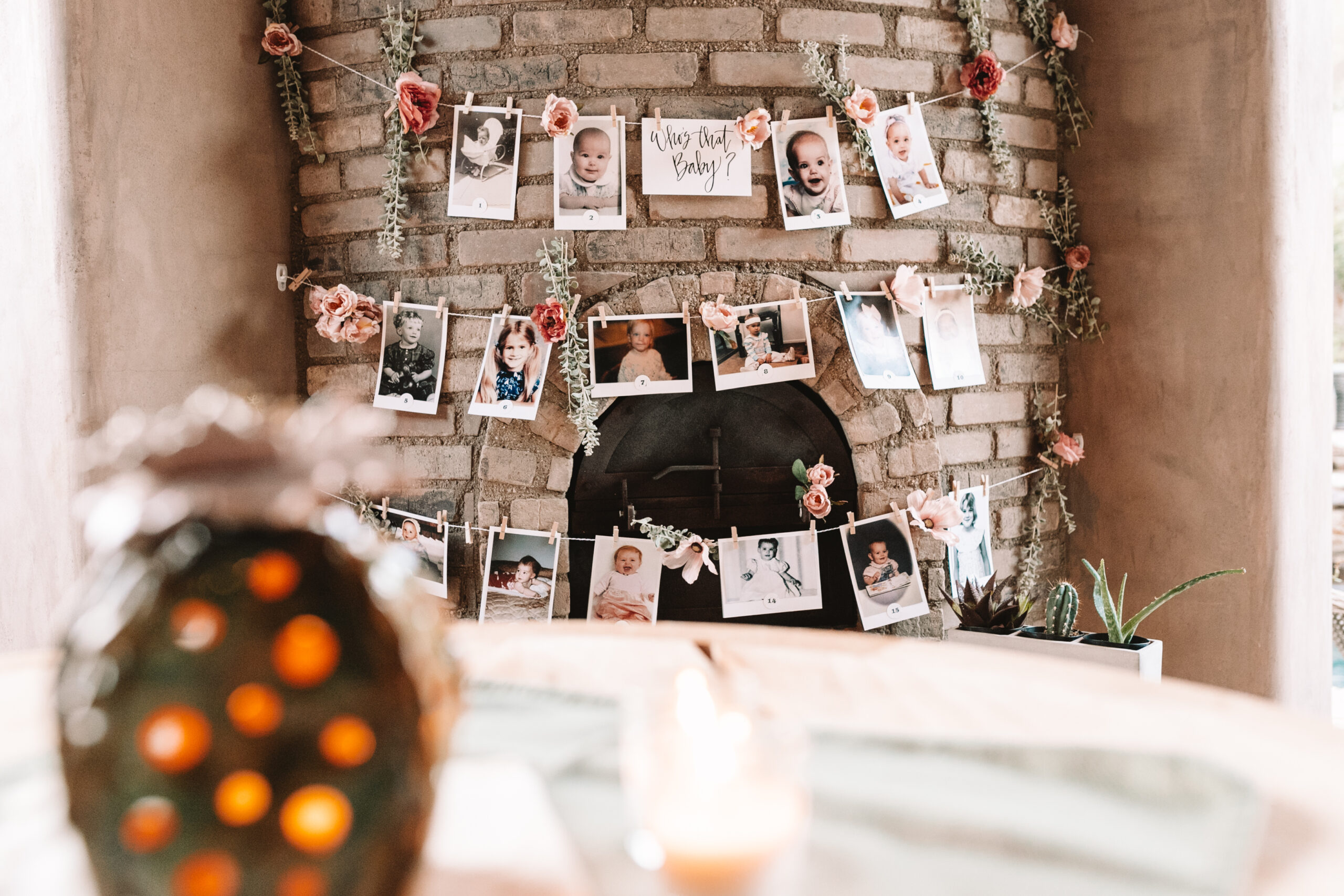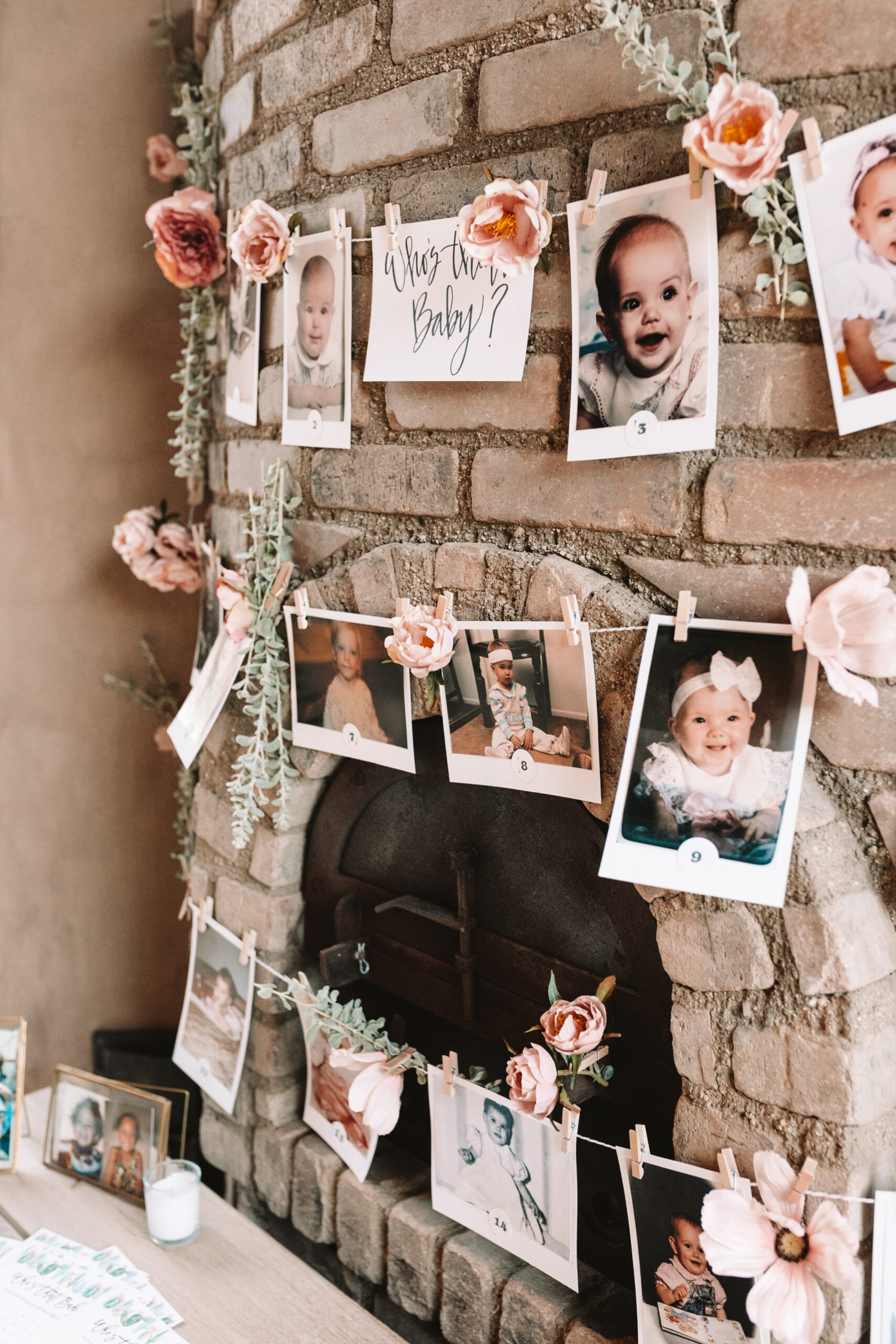 Our other activity was to create a prayer flag banner. This was actually Nakeesia's idea! Erin and I gathered all of the crafting supplies and laid everything out for the guests to have at it. This was surprisingly the biggest hit of the night! Everyone got really into it and created some truly beautiful messages for baby Sedona. This banner will hang in her nursery with all of our prayers, hopes, and wishes for her above.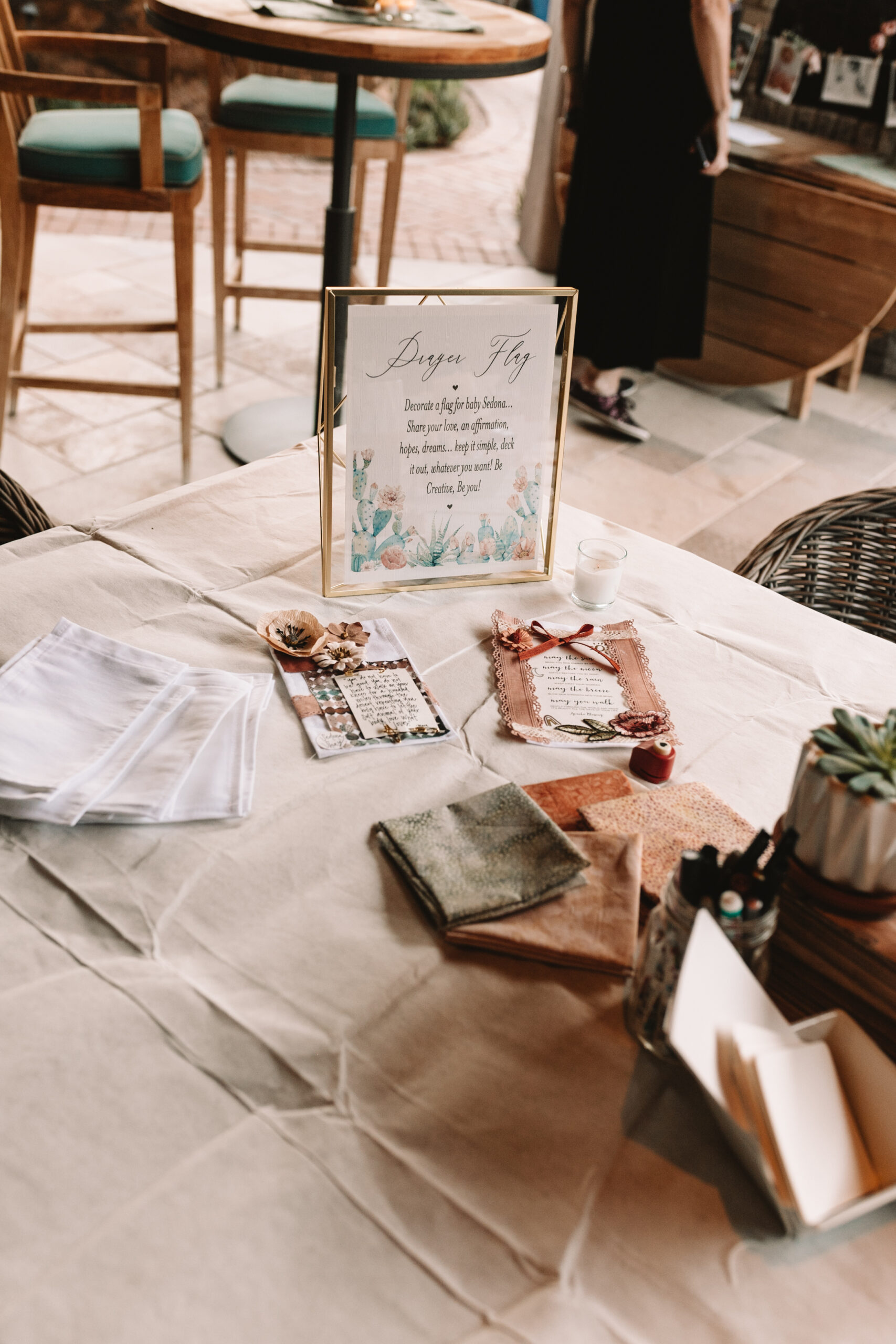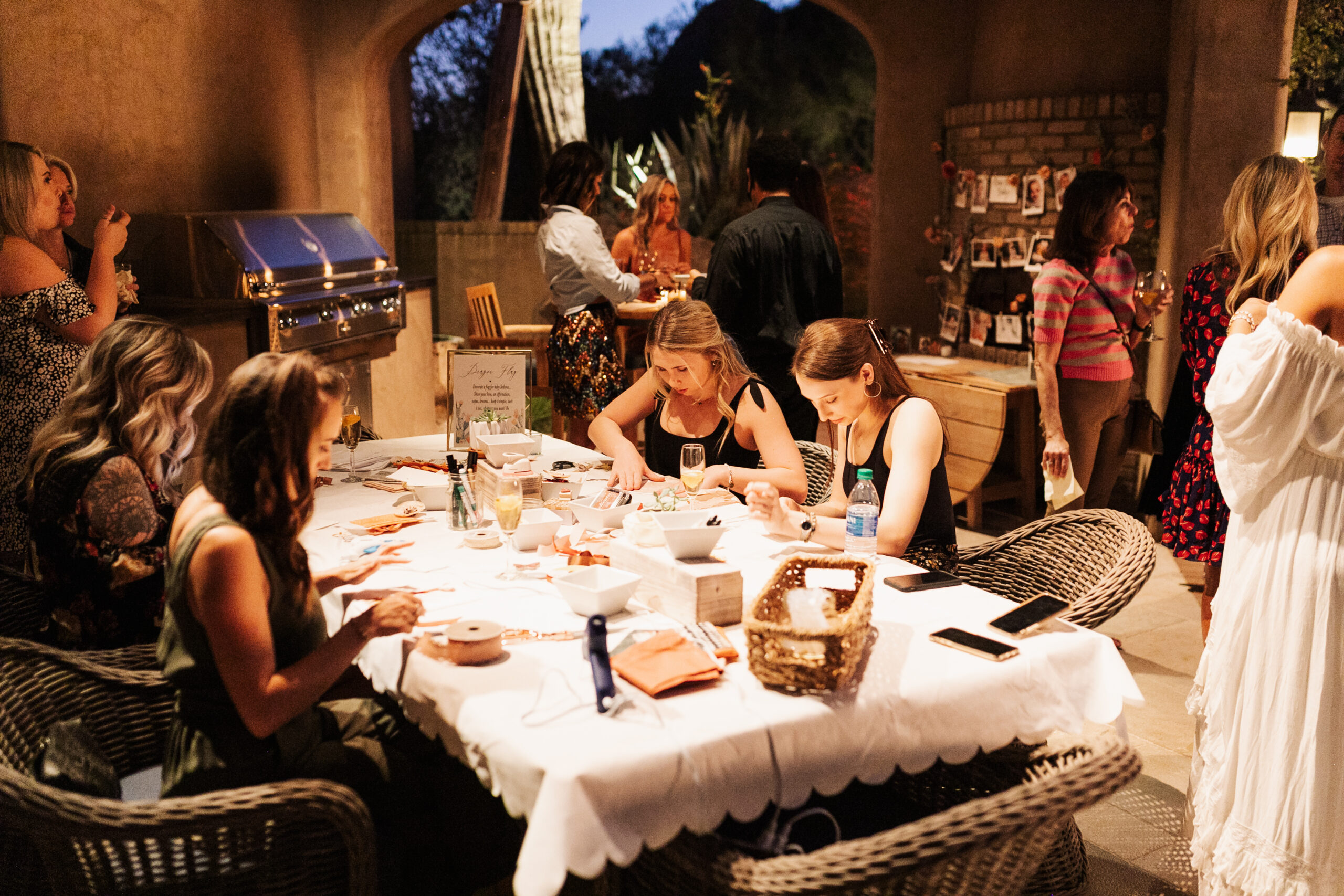 All in all, it was such a magical evening, and I was so honored to be a part of it! I love my friend and her baby so much already! And gathering together in person was truly special. I can't wait to meet baby Sedona!
I partnered with some vendors for the purpose of creating this event and sharing it with you in this post. All vendors I collaborated with were chosen by me and as always, these are my honest opinions.