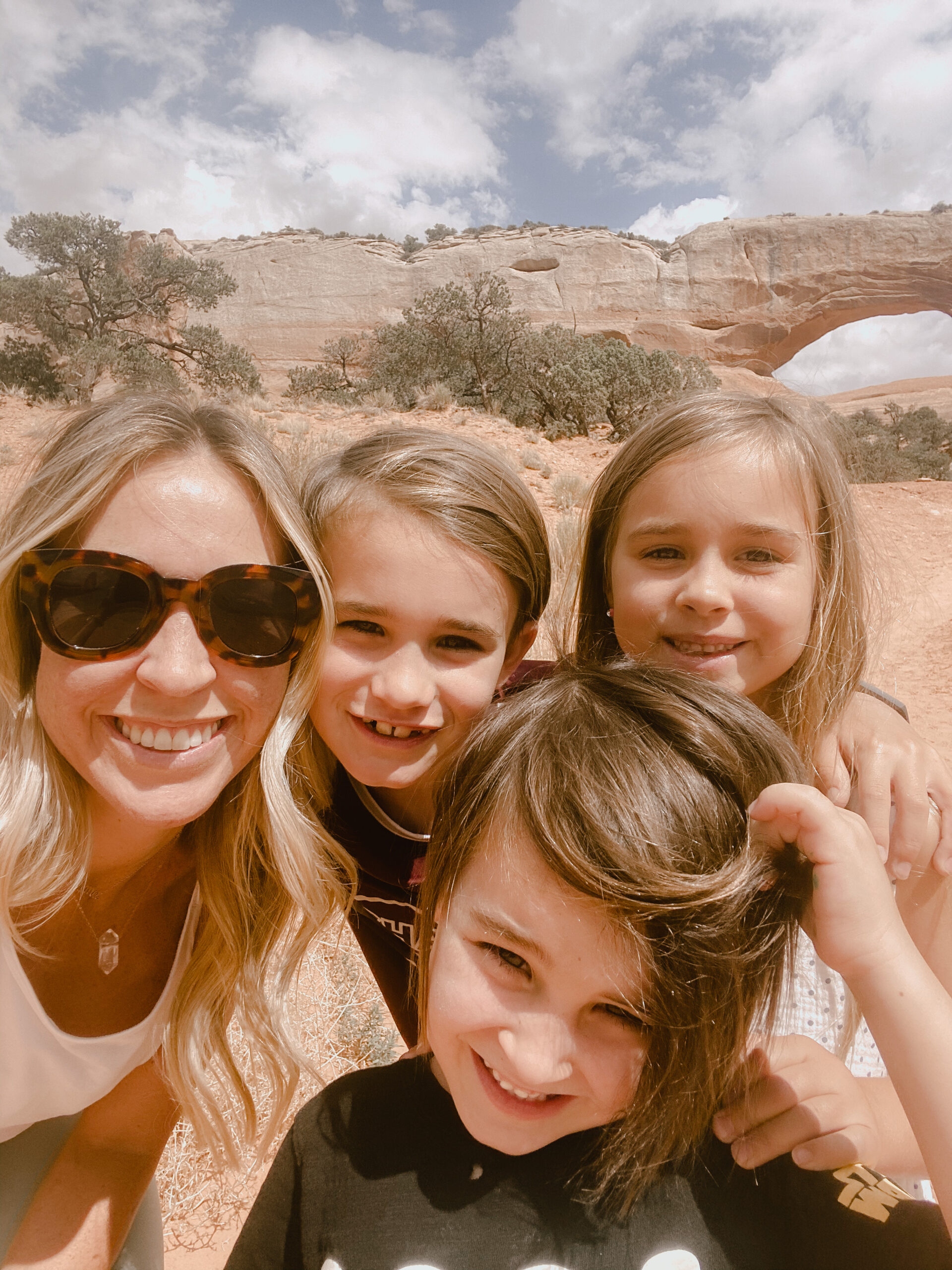 If you guys have been following along for a while, you know that most every summer, we travel home to see family in Colorado. To this point, we have always done it via road trip. Mostly because there are five of us (which can get expensive to fly), and we like to have our own car, car seats, toys, etc. with us as we move about. But this year, our summer road trip 2020 looked a little different.
Like so many of you, our plans changed and were canceled about a million times. First, we had to cancel our trip to Punta Cana, in the Dominican Republic this spring. Then, we initially canceled our traditional 4-week Colorado trip. There were a number of reasons for this cancellation, but the main ones being that my parents are older and we normally stay with them, and they weren't comfortable seeing us or having us stay with them this time (which I TOTALLY understand and respect, btw). But also, my husband had been furloughed for 3 months in the spring after COVID first hit, and was just getting back to work at the beginning of July, which was normally when we would be in Colorado.
In normal times, my husband is usually able to drive with us there, and then fly back to work as needed, and then he flys back to us to drive us home. It's a lot of hours driving with three kids in the car, which I wasn't comfortable with on my own. And in my mind, flying at this time was out of the question, especially if we wanted to see family when we got there.
So as I said, we decided to cancel. Then, as we had committed to staying home for a while, we decided to put the kids in some summer camps just to break up our days a little. I spent a TON of time researching places that were open, what sort of capacity they were taking (social distancing where possible/ mask-wearing as appropriate), as well as all of their respective COVID safety measures. I found a couple that worked for us and we felt safe sending our kids to.
Then, Diego got the sniffles one day after camp. This, mind you, was also at the time when Phoenix was breaking records for COVID cases at one of the highest rates in the nation (and arguably the world, based on per capita). So I did what any overly-paranoid-mother-in-the-era-of-COVID does – I went to get him swabbed.
Fortunately, his test came back negative, but the whole thing left me rattled. I decided not to send any of the kids back to camp, for the time being, just to play it safe. So this brought me back to being at home with my kids all day, every day. With me trying to work, my husband now working full time from home as well, and really nothing for them to do at the house. Again, I know so many of you get it!
Don't get me wrong- I love my kids. And beyond that, I have truly treasured this slowdown, and the quality time we have been spending together over quarantine is honestly priceless. I love how they have become closer, and play together so well. Until they don't. And I was out of activities. And we were all just SO OVER looking at the inside of these walls!!
Around this time, we also learned our school would be going back online, and not in person as we had once hoped. I was having a sad/disappointed/flat out depressing day. At the same time, I was seeing some mama friends of mine taking their kids and doing all sorts of fun outdoor activities, camping, road trips, etc. Truly taking advantage of this otherwise sucky situation. I was truly inspired by them and I thought to myself – we can make this work! Throughout all of this time staying at home, I just kept trying to focus on what we COULD do, rather than what we couldn't. In a world with a lot of "nos," I still needed to see the positive in it all.
I would have to do all the driving myself. But I figured if I planned my stops carefully, and loaded the kids up with activities (and let's be honest, movies on the iPad), I could make it work. I'll include a brief itinerary below, so you can follow along on our summer road trip adventures of 2020!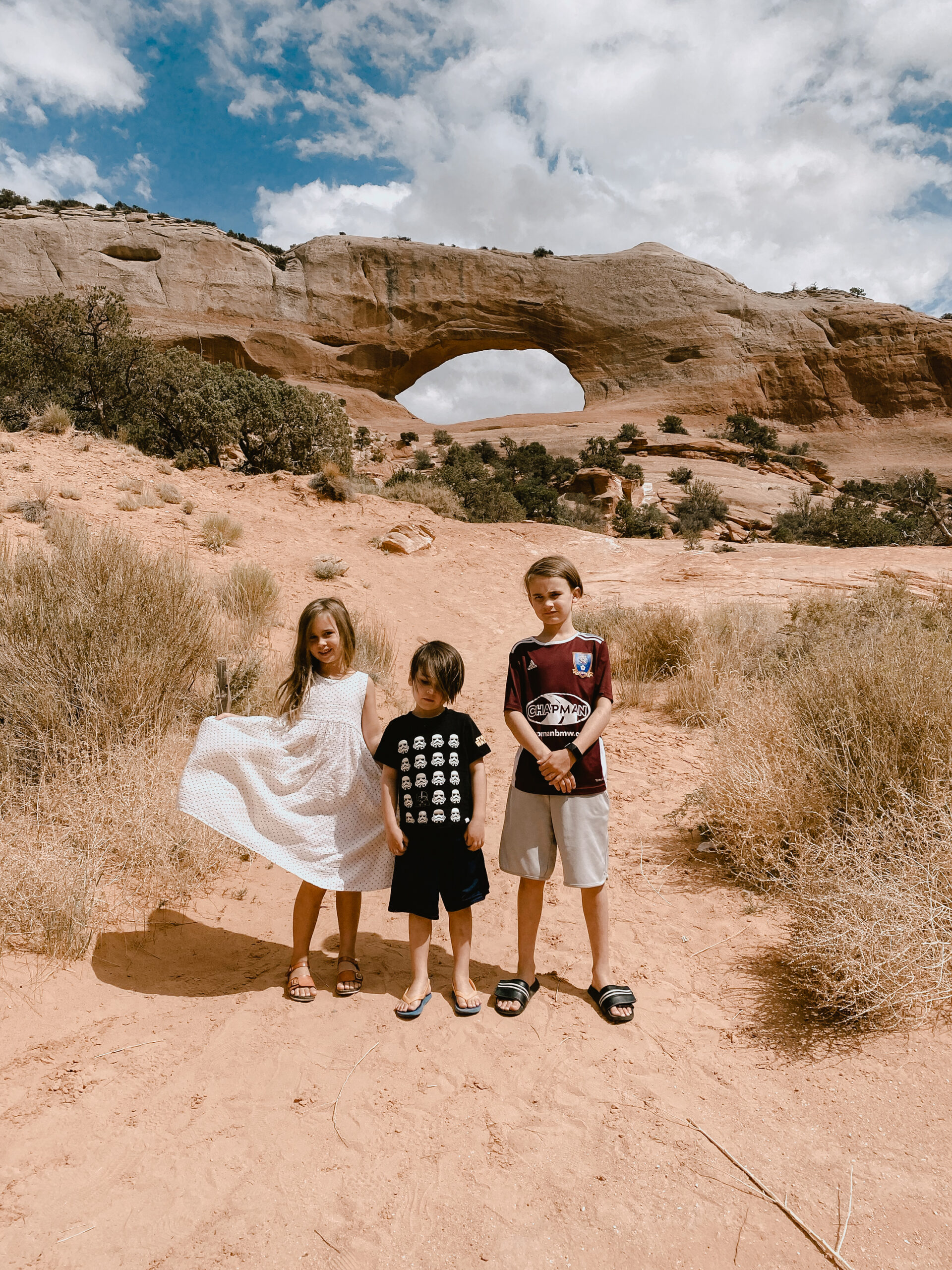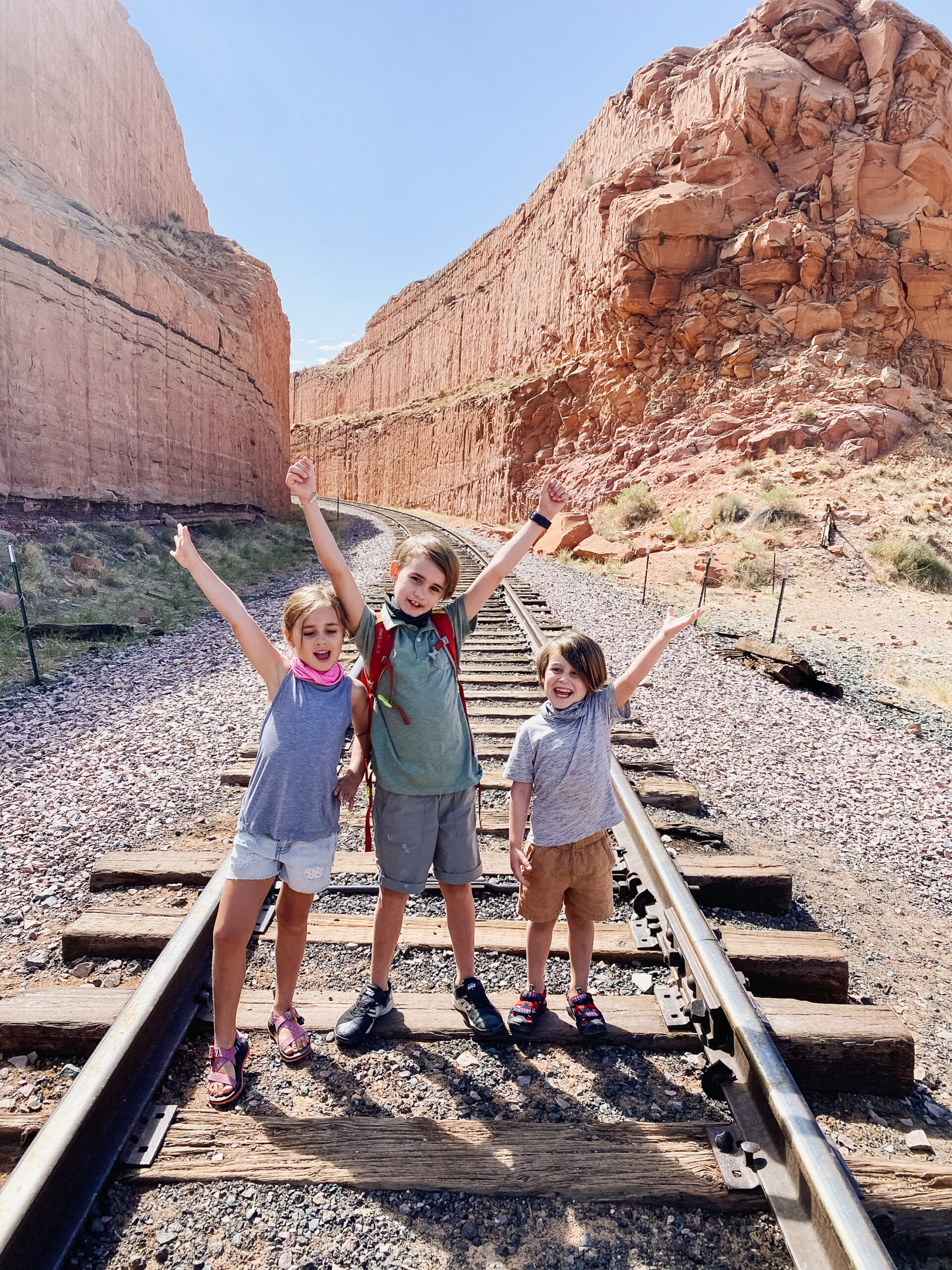 Stop #1: Moab, Utah
Our first stop was in Moab, Utah. I had been there once ages ago, on a school camping trip in high school, no less. But I remembered that Arches Park is beautiful. Also, Moab is on the way to my sister's house (we'll get there next).
I originally booked an outdoor glamping site, that got canceled on me only two days before we left. Something about staffing issues… ugh. I told you guys, my plans changed a million times! Luckily, my husband has points from all of his (previous) work travel, and he was able to book us a place to stay at the SpringHill Suites in Moab. We ended up in a family suite, which was awesome. It had a full-sized fridge, kitchenette, and bunk beds for the kids – so fun! It also had a great pool area that the kids loved. I would for sure recommend it, and we would stay there again!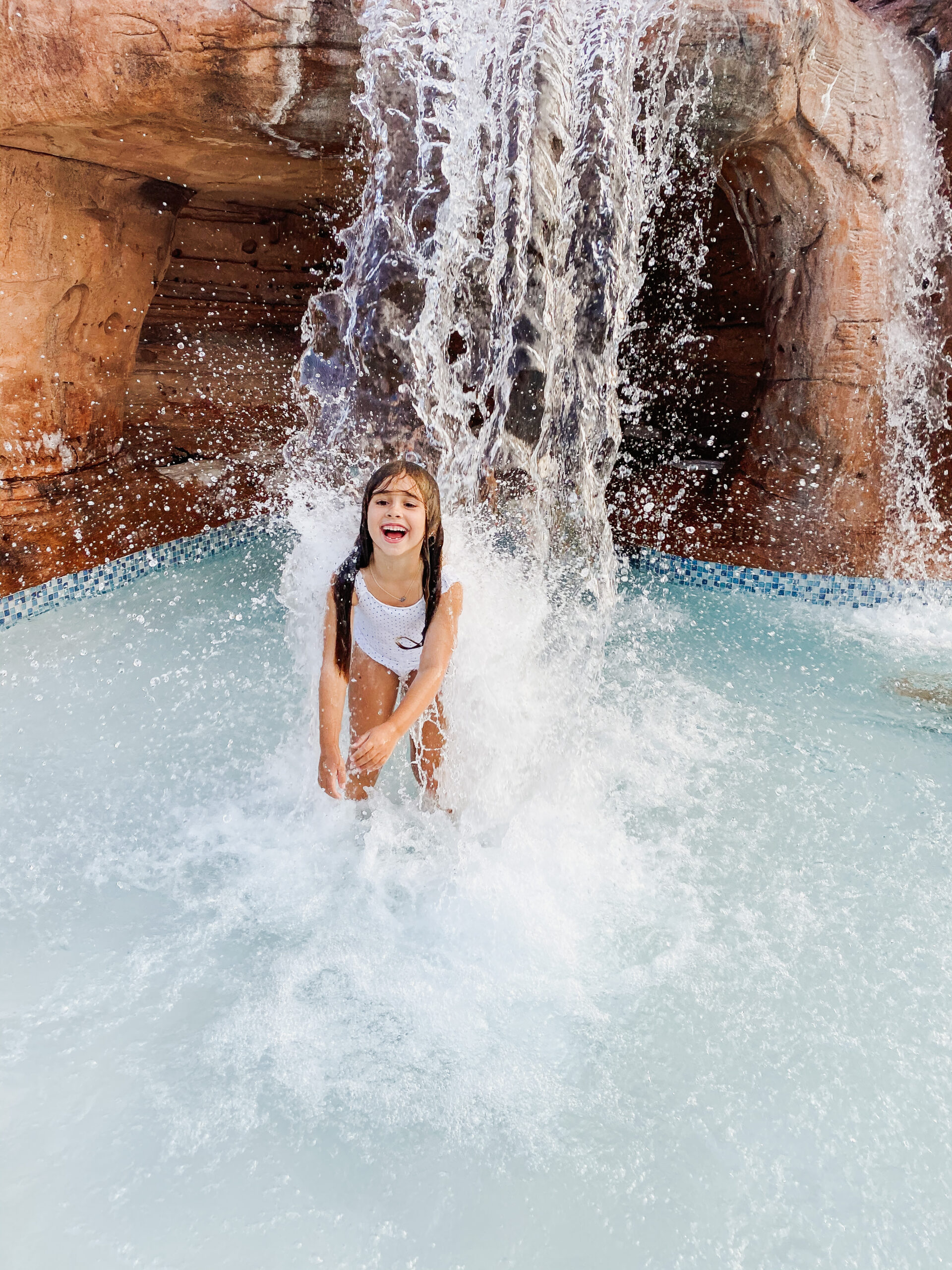 COVID note: The hotel did require masks in the lobby area and all common areas unless you were swimming in the pool. They also had additional cleaning procedures and our room was spotless. We felt very safe there.
We just stayed one night there, as it was mostly a break for me from the long driving hours. However, I still wanted to make the most of our time in Moab. It is an outdoor lover's paradise there with hiking, biking, rock climbing, and so much more!
Our next leg wasn't as long, so we took the morning to hike. I spent some time researching hikes that were good for kids, but I also wanted it to be scenic and really capture the magic of Arches National Park. This hike was to the Corona Arch (how fitting for 2020, right?). As described, it was of moderate difficulty, due to the "slick rock" faces, including cables for climbing and a ladder bolted to the rock at one point. I kinda was nervous about the cliff edges for the kids, even though we were far away from them. But the kids did great and made it the whole way with minimal whining. 😉 Lots of cool things to see along this hike, which kept them engaged.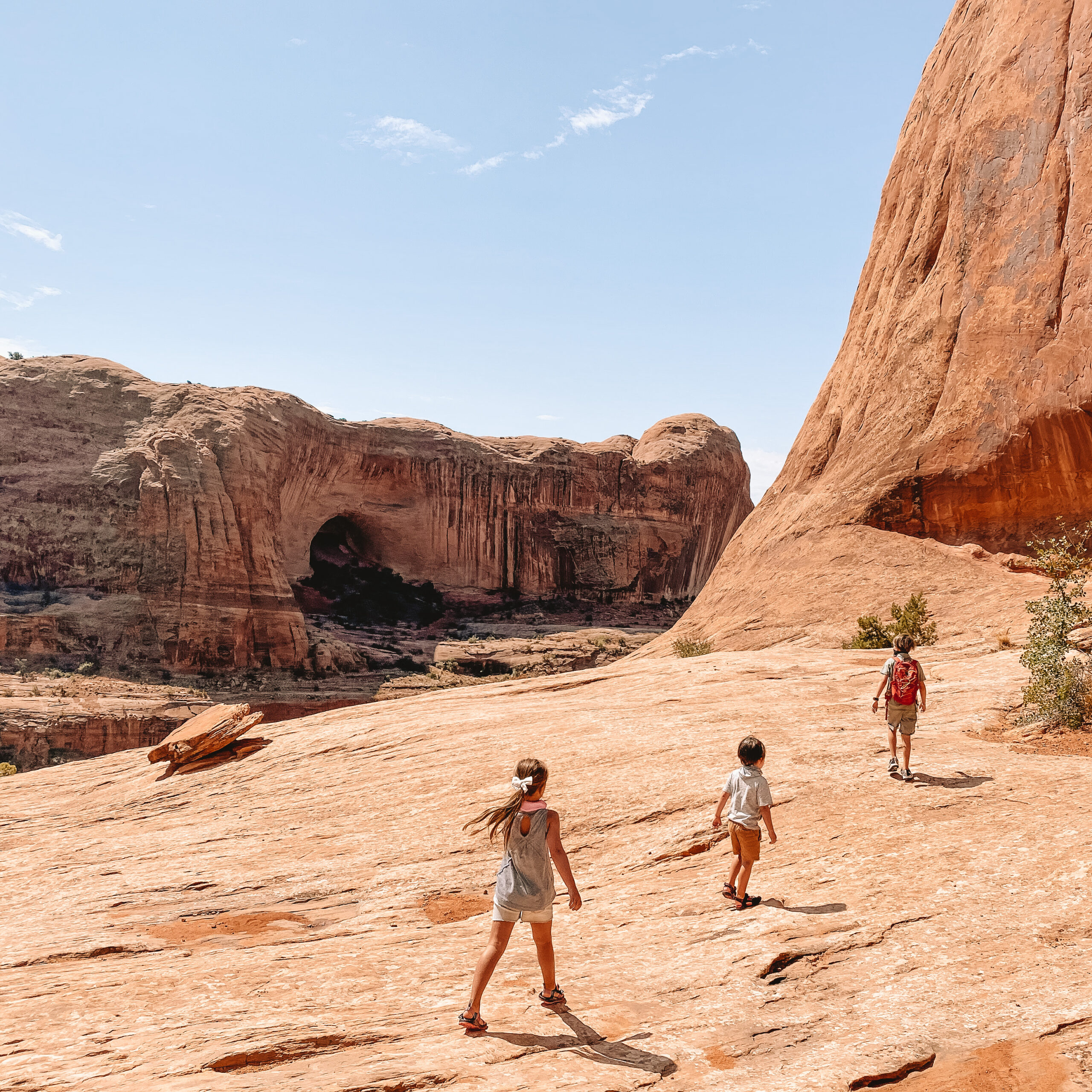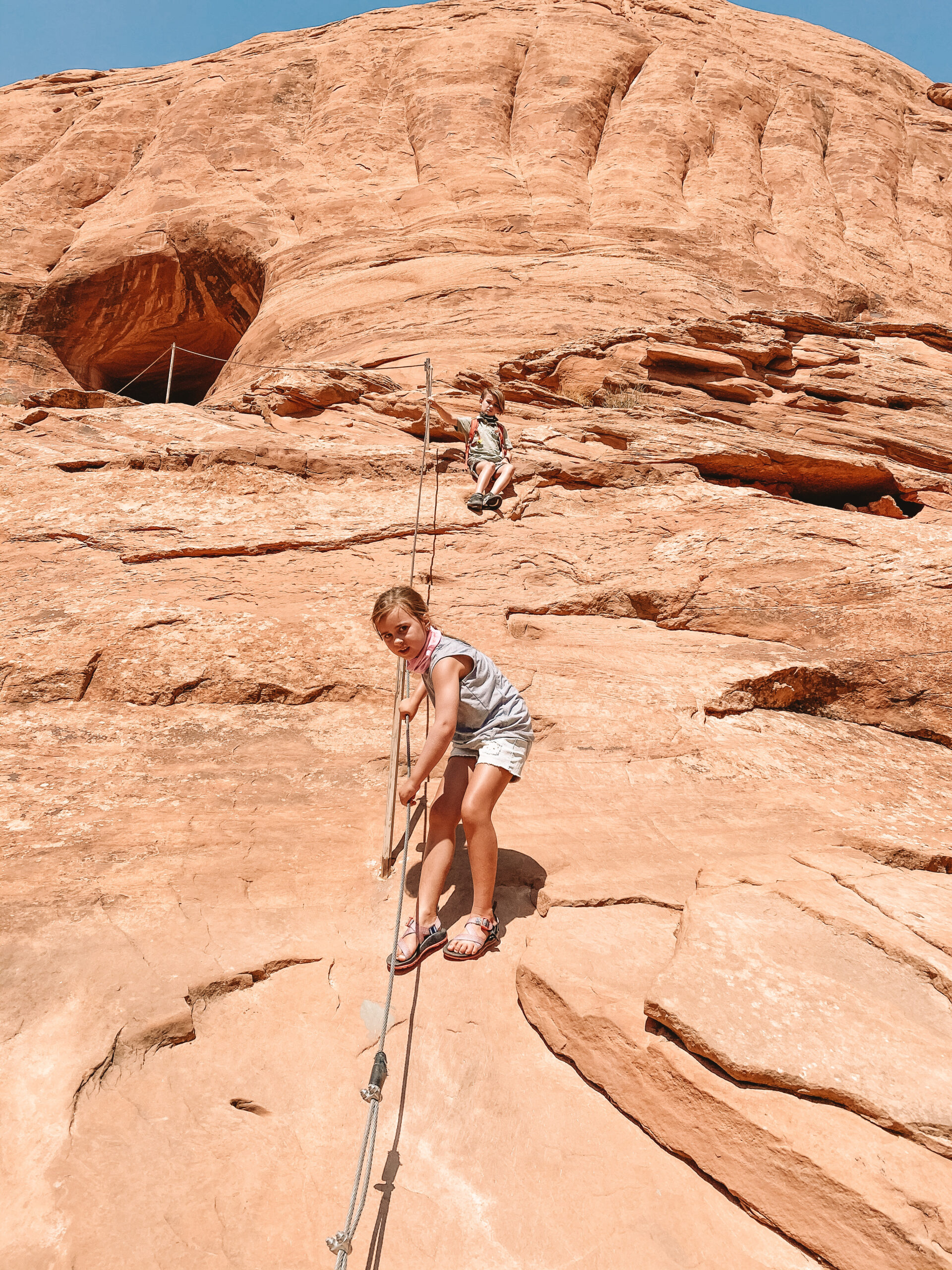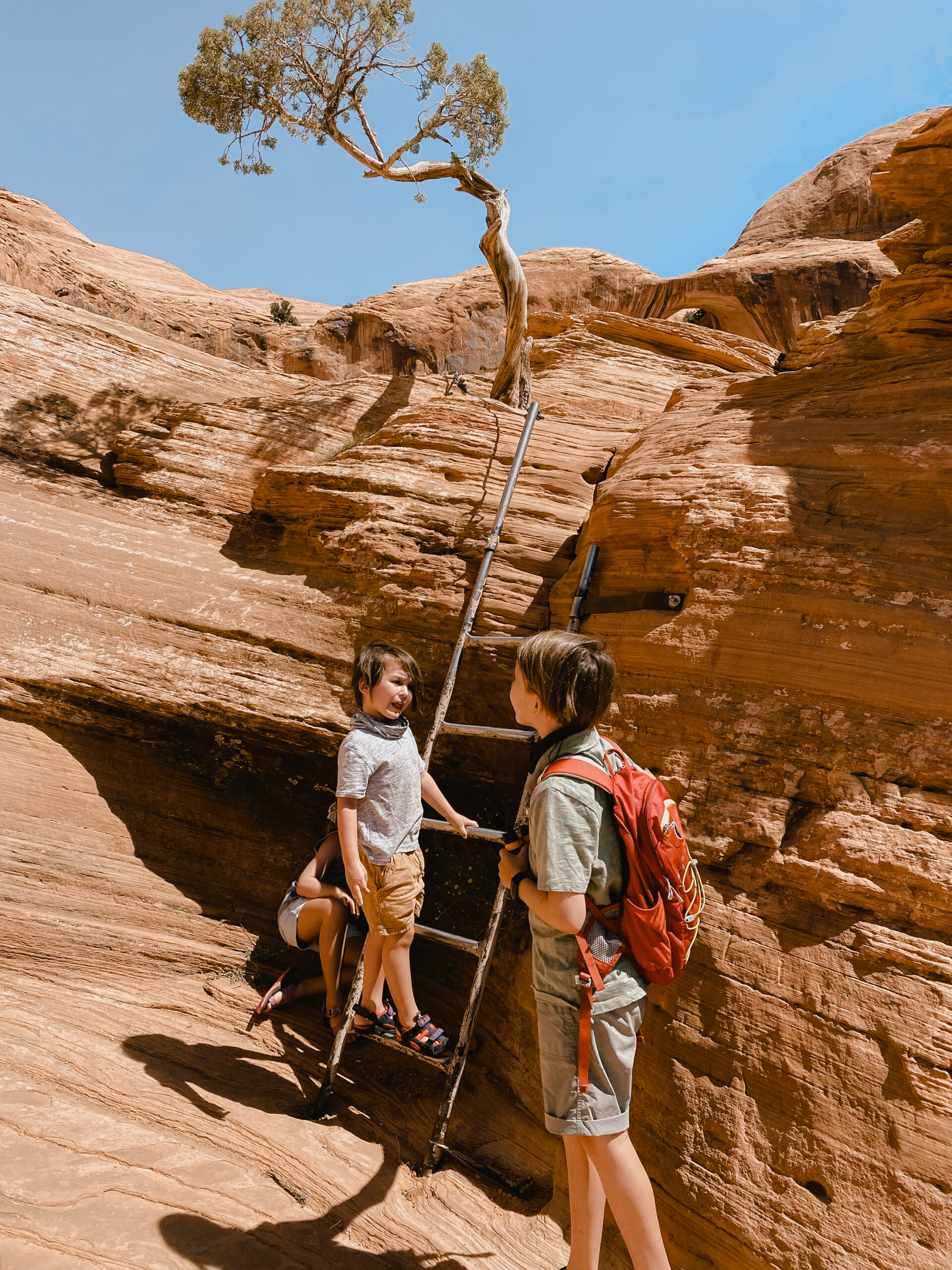 Stop #2: Aspen, Colorado
We are so lucky to have family all over the beautiful state of Colorado! My husband and I both grew up there, so both of our parents still live there, as well as my sister and both of his siblings. This makes it fun to travel around to see them! We actually haven't been to visit my sister since she moved to the Aspen area last summer, so it was important to me that we get there to see her.
Even though I grew up in Colorado, I never spent much time in Aspen, which is for sure one of the most beautiful mountain areas in the state. It's a bit more remote than other ski areas (aka, harder to get to), which means it is also more pristine. There are also a few other cute mountain towns in the vicinity, like Carbondale, where my sister actually lives.
On one of our days there, we went to the Glenwood Caverns Adventure Park in Glenwood Springs. It's basically an amusement park on the side of a mountain. You get to take the gondola up and then there are a bunch of fun rides, including our favorite: the mountain coaster. Very family-friendly and great at my kids' current ages (9, 6, 4).
It was raining pretty heavy that day, so we were nervous on the way up there. But the park said only high winds will shut down the gondola, so we went anyway! Then we purchased ponchos at the gift shop up top and it worked out just fine. 😉
The Caverns were originally a site of a famous cave tour, long before the amusement park rides were built. I highly recommend the guided Fairy Cave tour if you visit. You can actually get tickets just for the tour if you want to skip the rides altogether.
COVID note: I was told on the phone before we went when I called that they were limiting capacity, but that was not my actual experience. They were staggering arrival times by reservation, but anyone could stay as long as they liked after arriving. We went first thing, and I was impressed by the mask-wearing and social distancing by the patrons at that point. But by about 2 pm, it was far more crowded than I was comfortable with, lines were long and not socially distanced, and so we left. Hopefully, they will change their reservation system to better allow for safely social distancing in the future.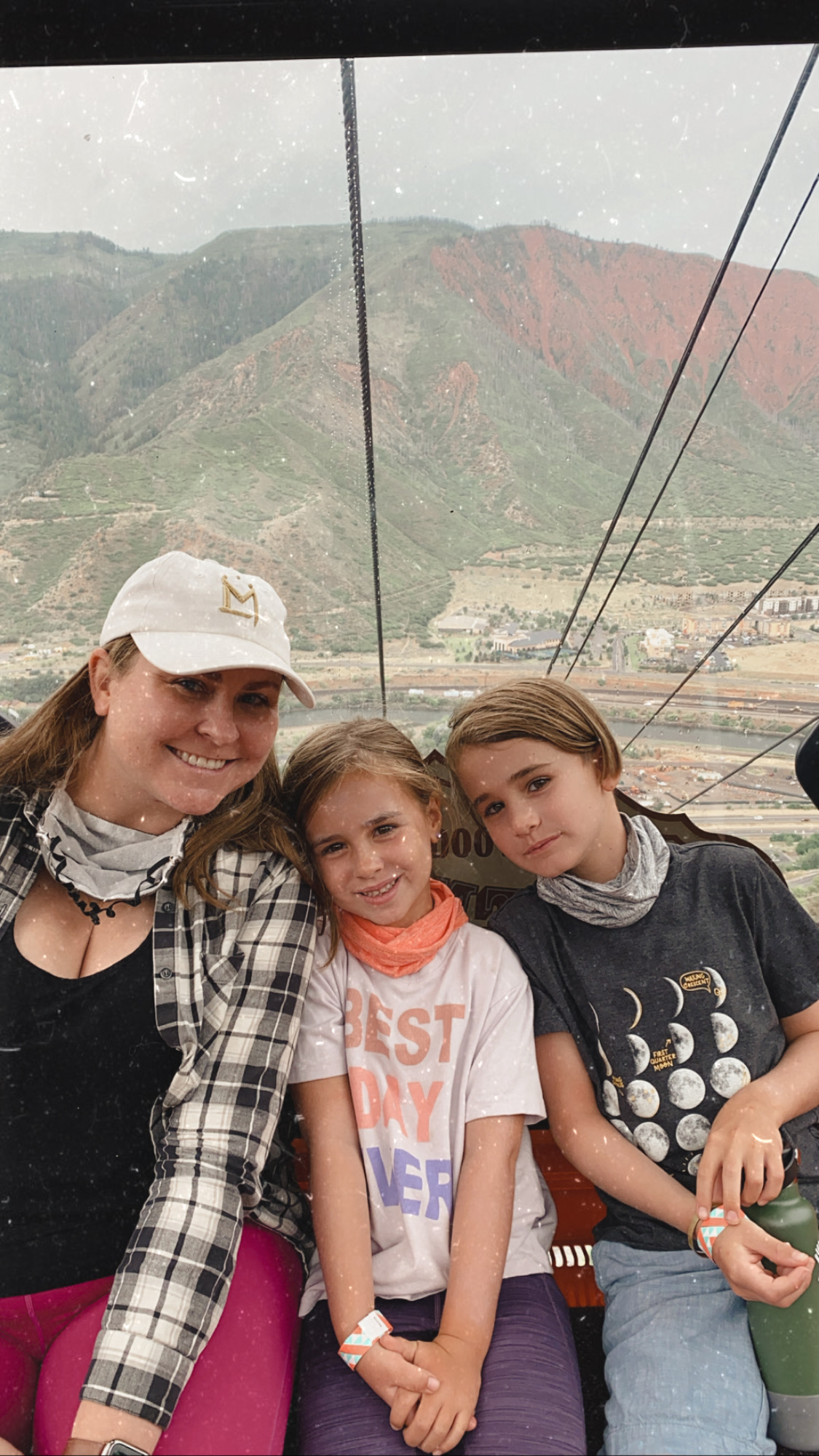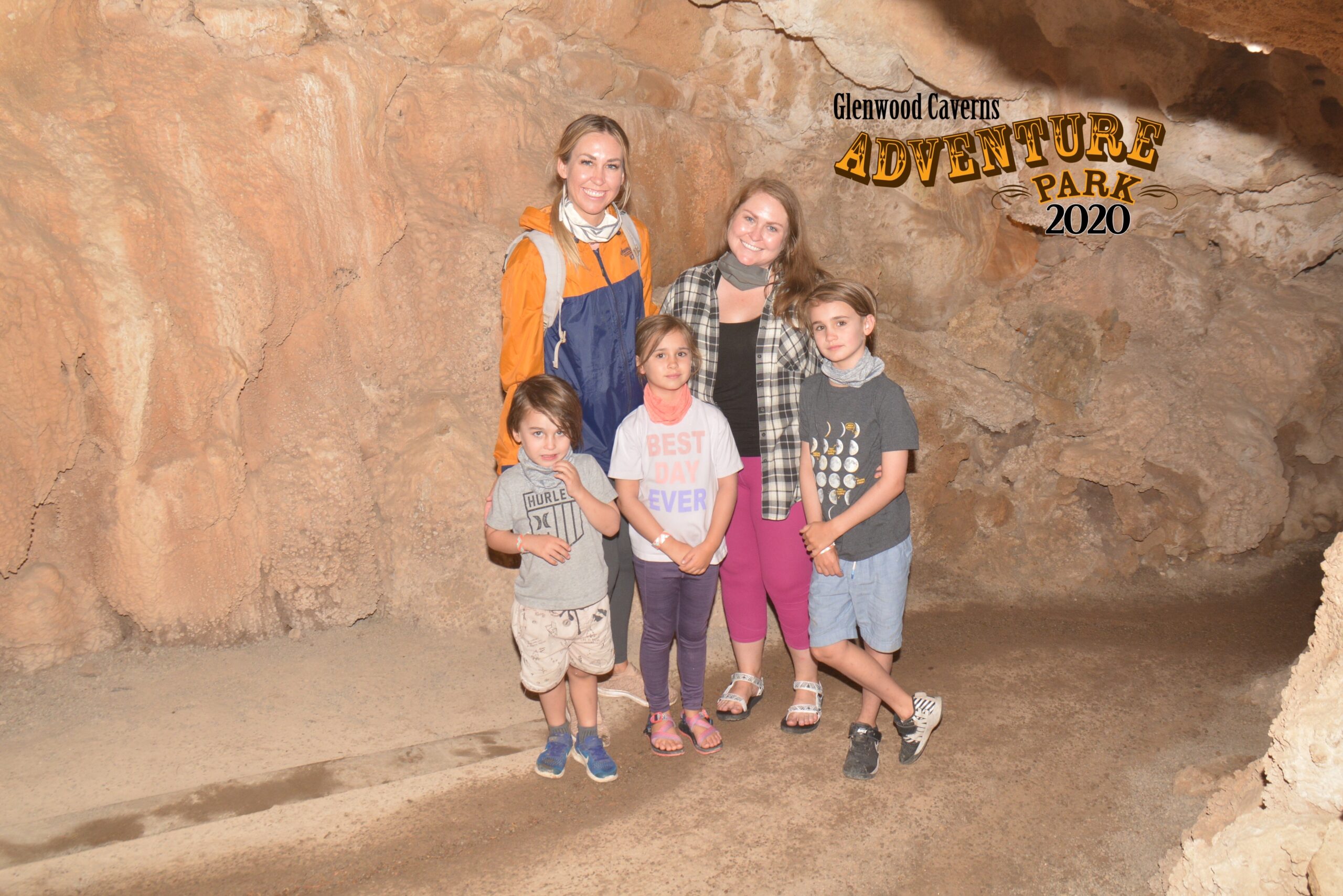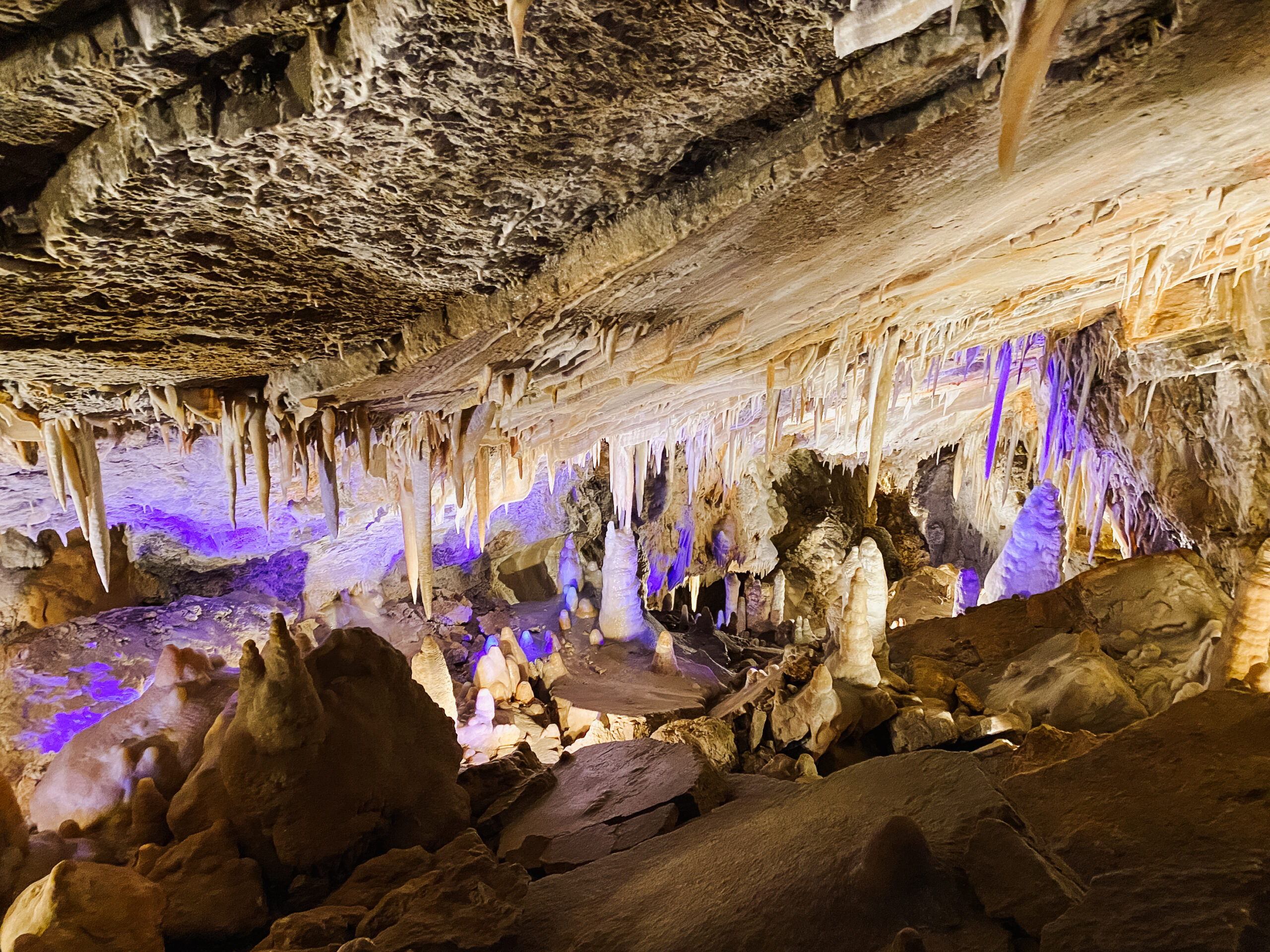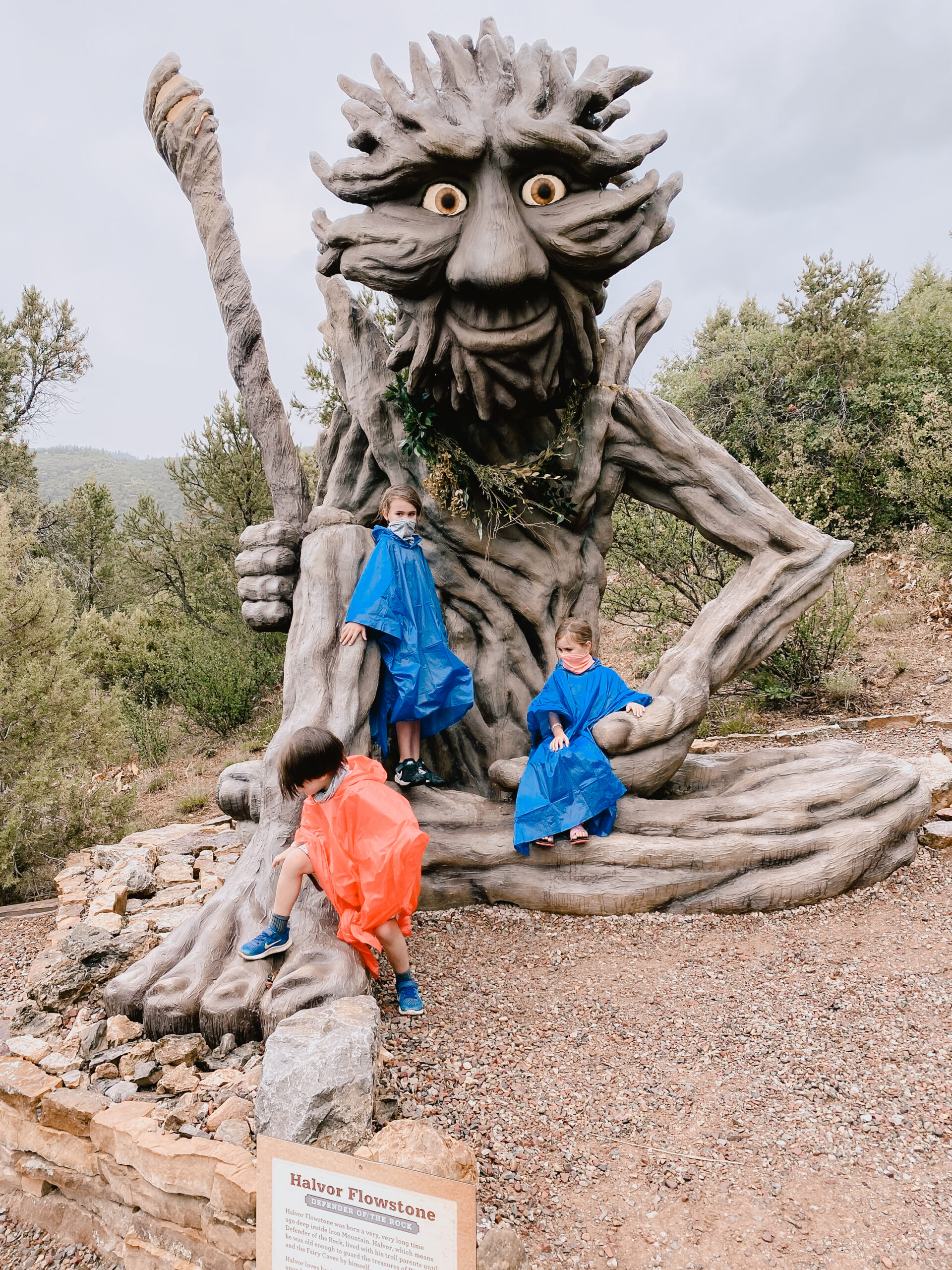 The next day, we went to Maroon Bells in Aspen, Colorado. This for me was probably the highlight of the trip! To be honest, I had never heard of it before. But my sister suggested it as something fun to do, and I'm so glad she did.
Maroon Bells is a famous hiking area, and they also allow limited backpacking, camping, and biking. We used the bus reservation system (which was a very limited capacity due to COVID, so be sure to make reservations in advance), that took us right to Maroon Lake, and then we did the short Scenic Loop hike around once we were up there. Because the access to Maroon Bells is so limited (always, but again, more so due to COVID) the lake and wildlife are absolutely pristine. We were there mid-July and the wildflowers were blooming all over the place. Honestly one of the most beautiful places I have ever seen!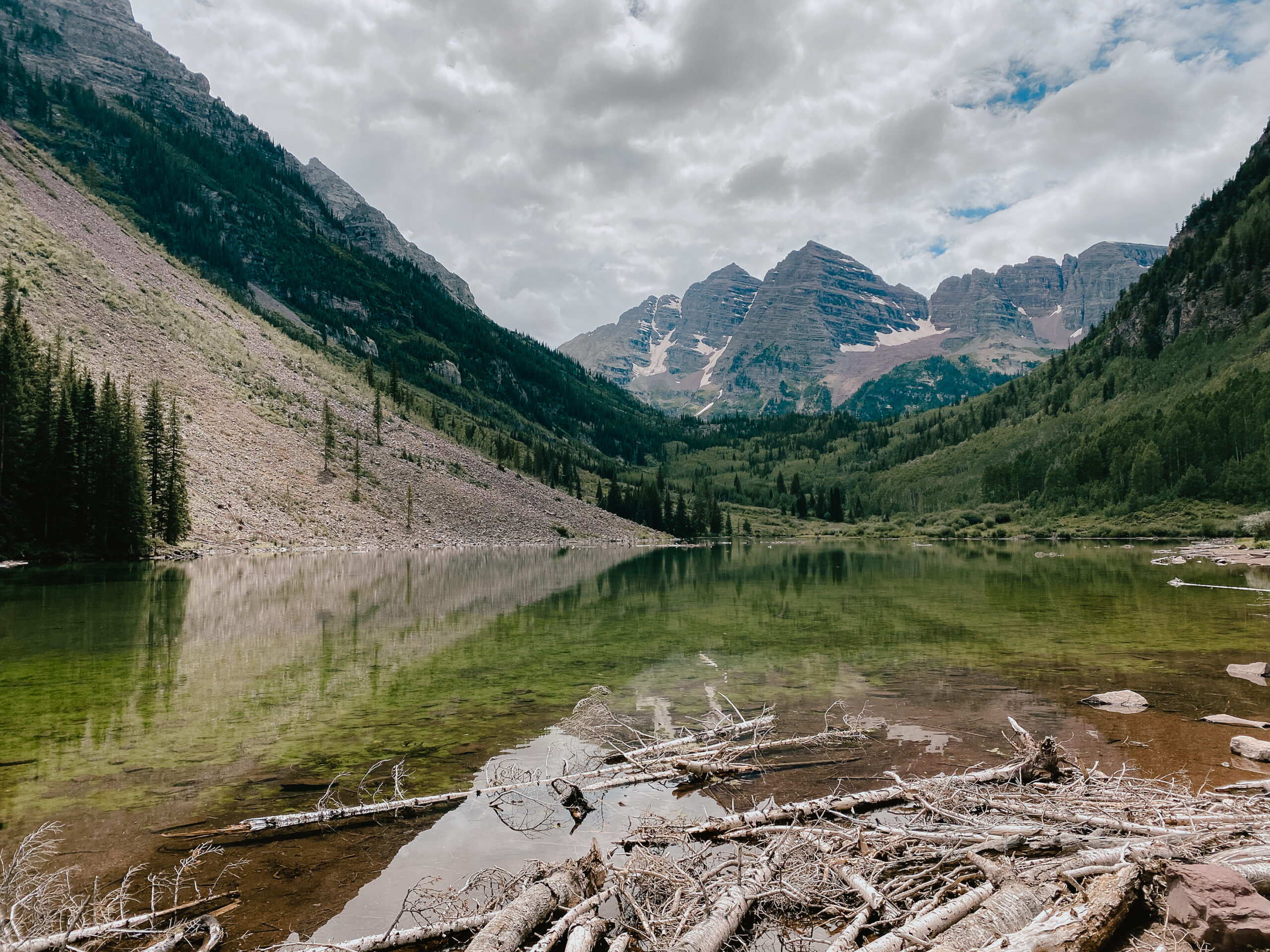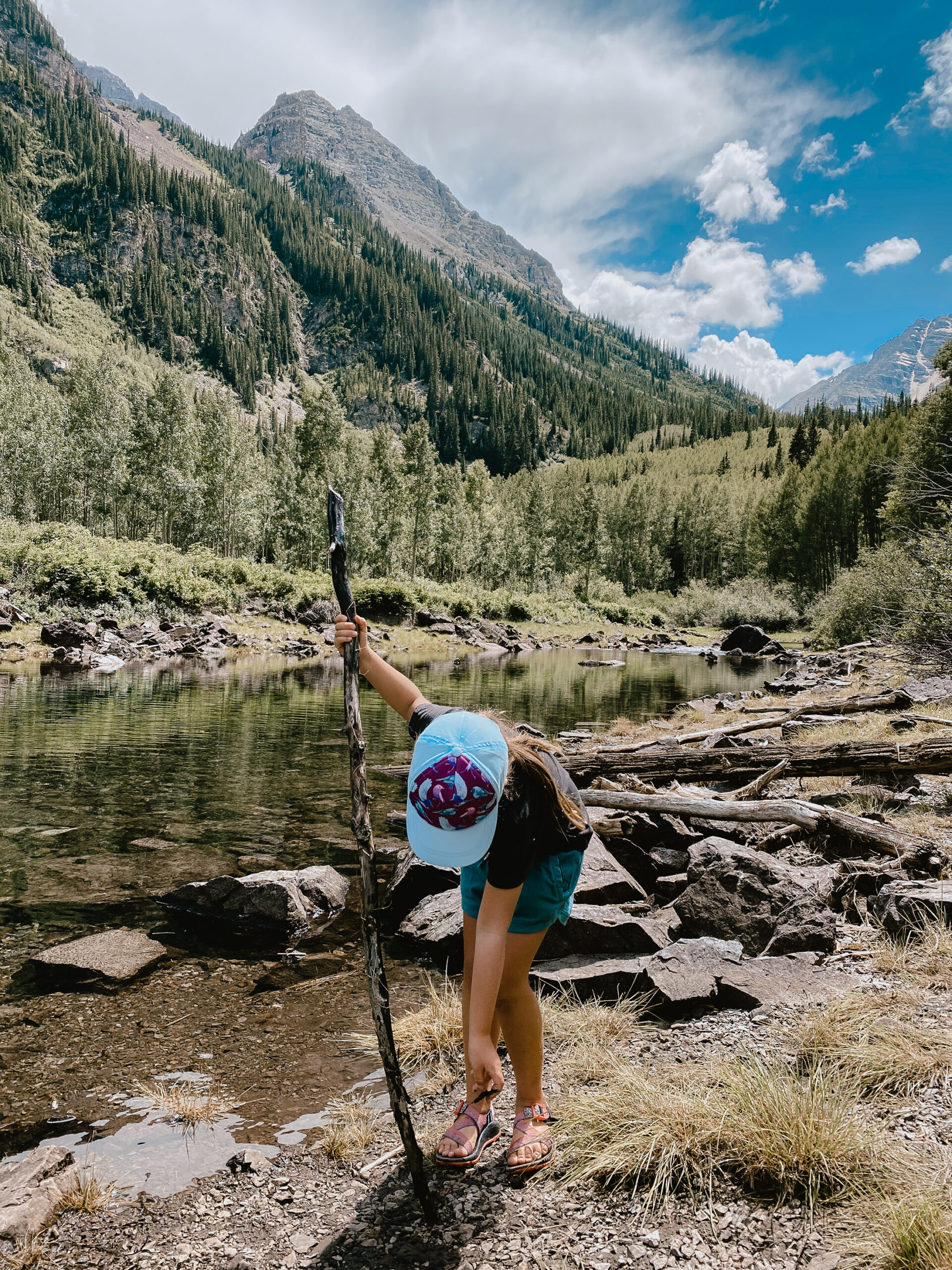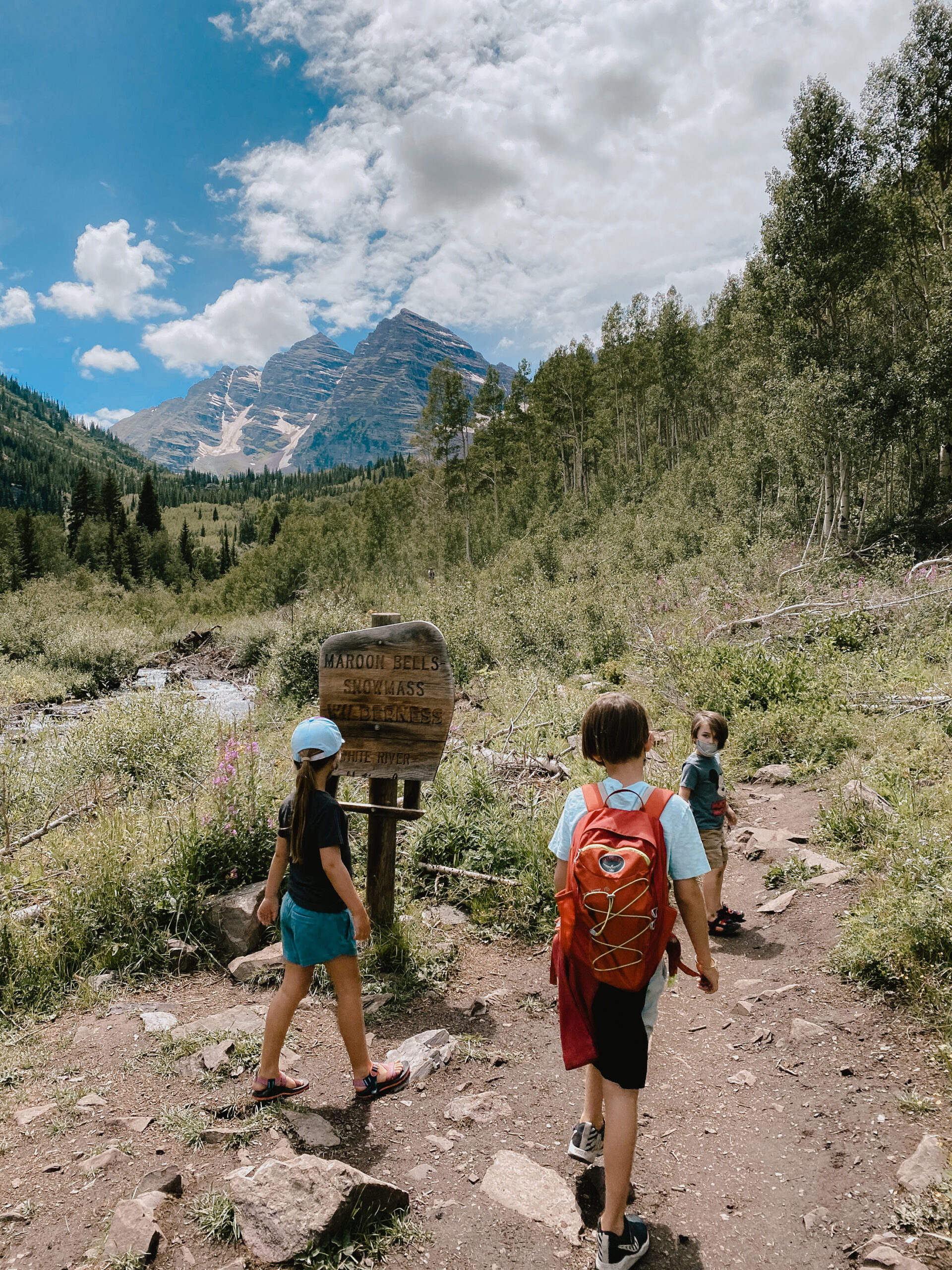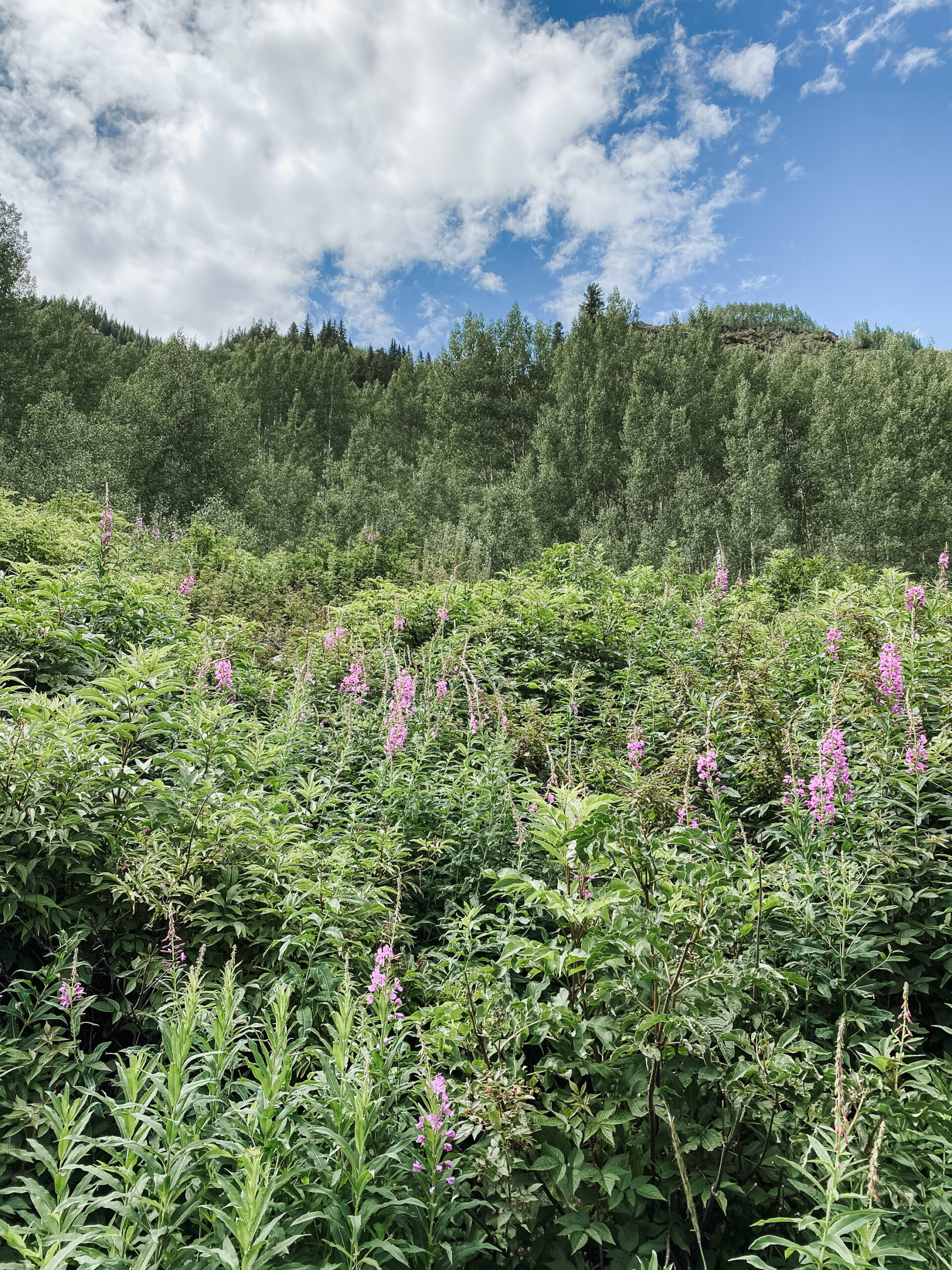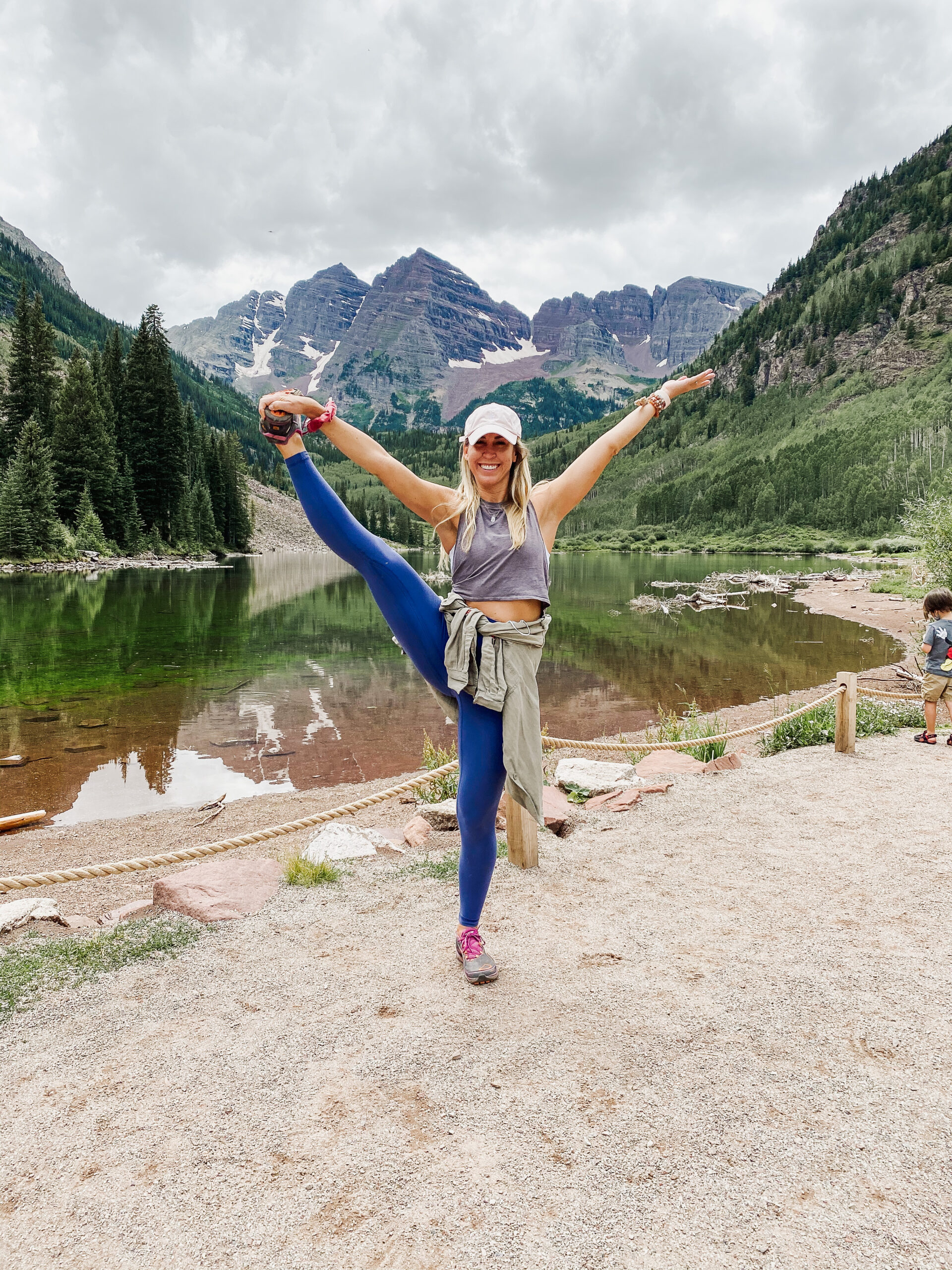 Stop #3: Northern Colorado
After we left my sister in Aspen, we headed to the northern part of the state to stay with my in-laws for a few days. Some of you may remember that my parents also live up in this area. But as I mentioned, they are older, and their health is more fragile. Originally, we were not planning to see one another. But after coming all that way, I asked them if we could still come over and have a socially-distanced dinner in their back yard. And while we weren't eating, we all wore masks. I don't have any pictures from that one evening, but it was definitely worth the effort to see them, even for such a short time.
While staying with my in-laws, we went stand up paddle boarding and kayaking with my kids' cousins, who also live in the area. The kids had a blast on the water! This was at Horsetooth Reservoir, near Ft. Collins, Colorado.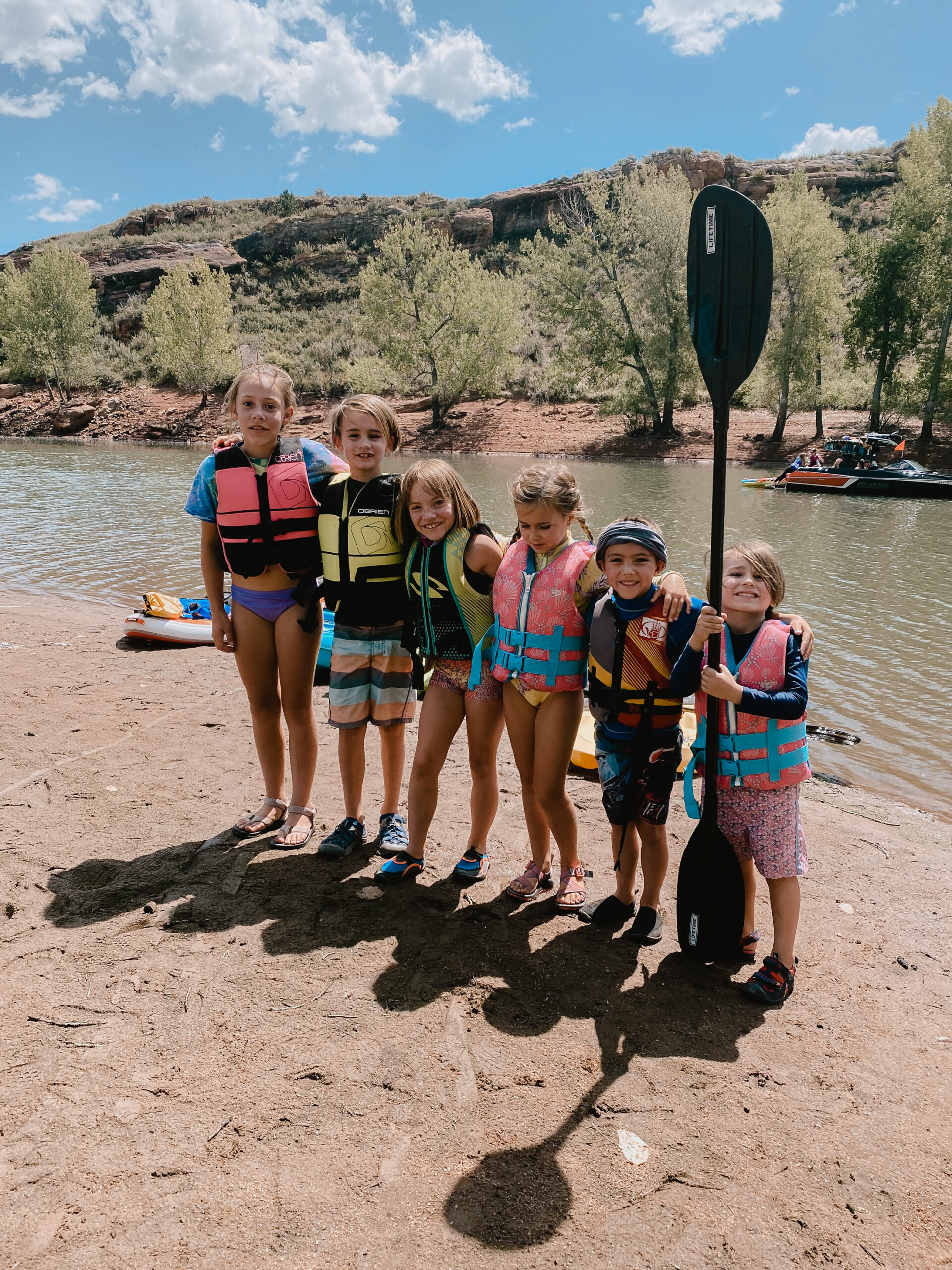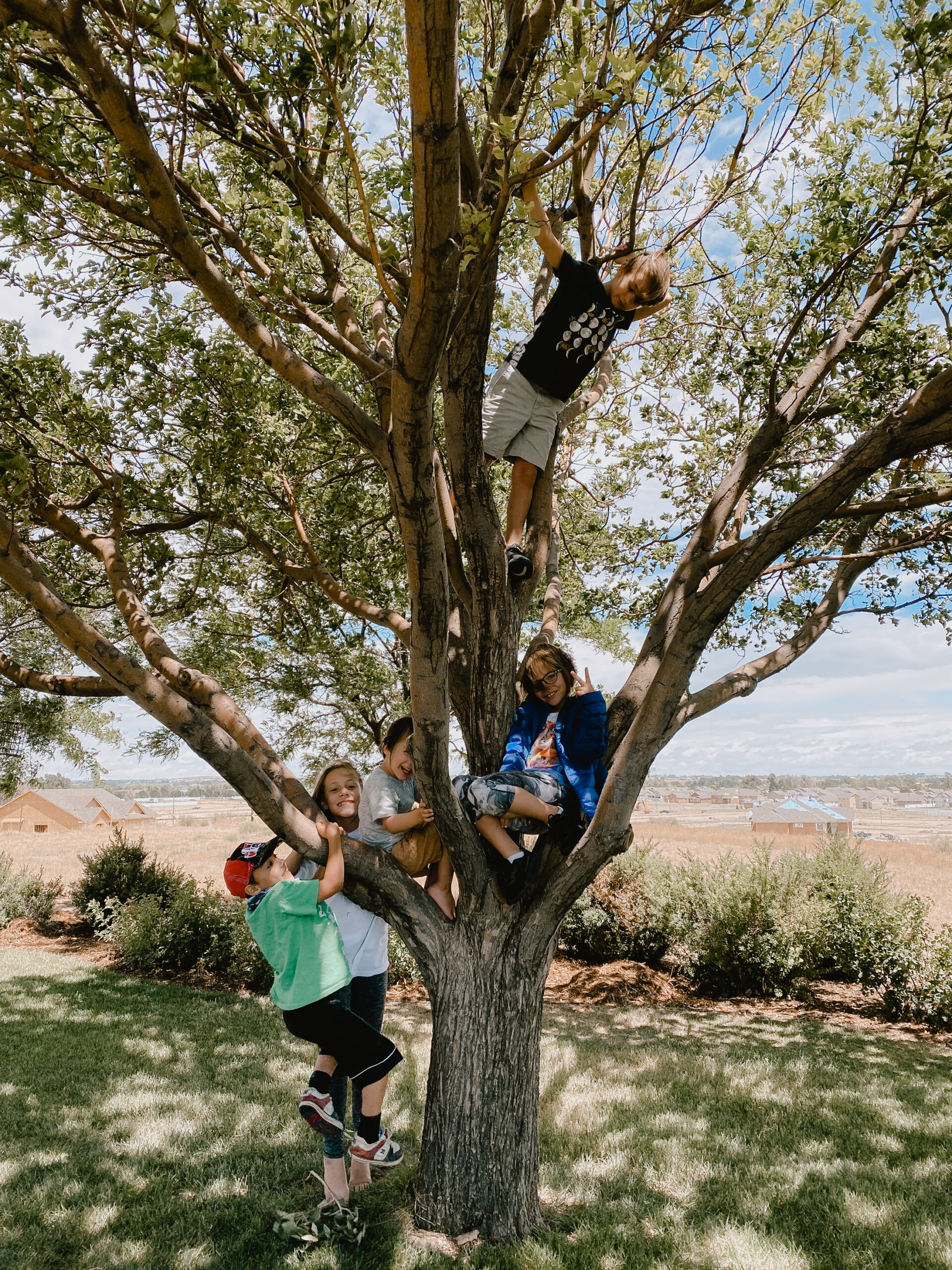 Stop #4: Camping
Well, I guess I should call it sort-of camping. Which for the record, I am 100% fine with, lol. After spending a lot of time trying to figure out where we could all go together with 2 trailers, 5 adults, and 6 kids, we settled on heading up to a friend's cabin. It's a small and simple cabin, so although we did have plumbing (yay), we still slept in the trailers and spent the majority of our time outside. So it felt like camping still!
We were up near the Red Feather Lakes area in Northern Colorado. The kids' favorite activity of the weekend was this mud pie/ dessert shop they set up. They played in this ditch for hourssss.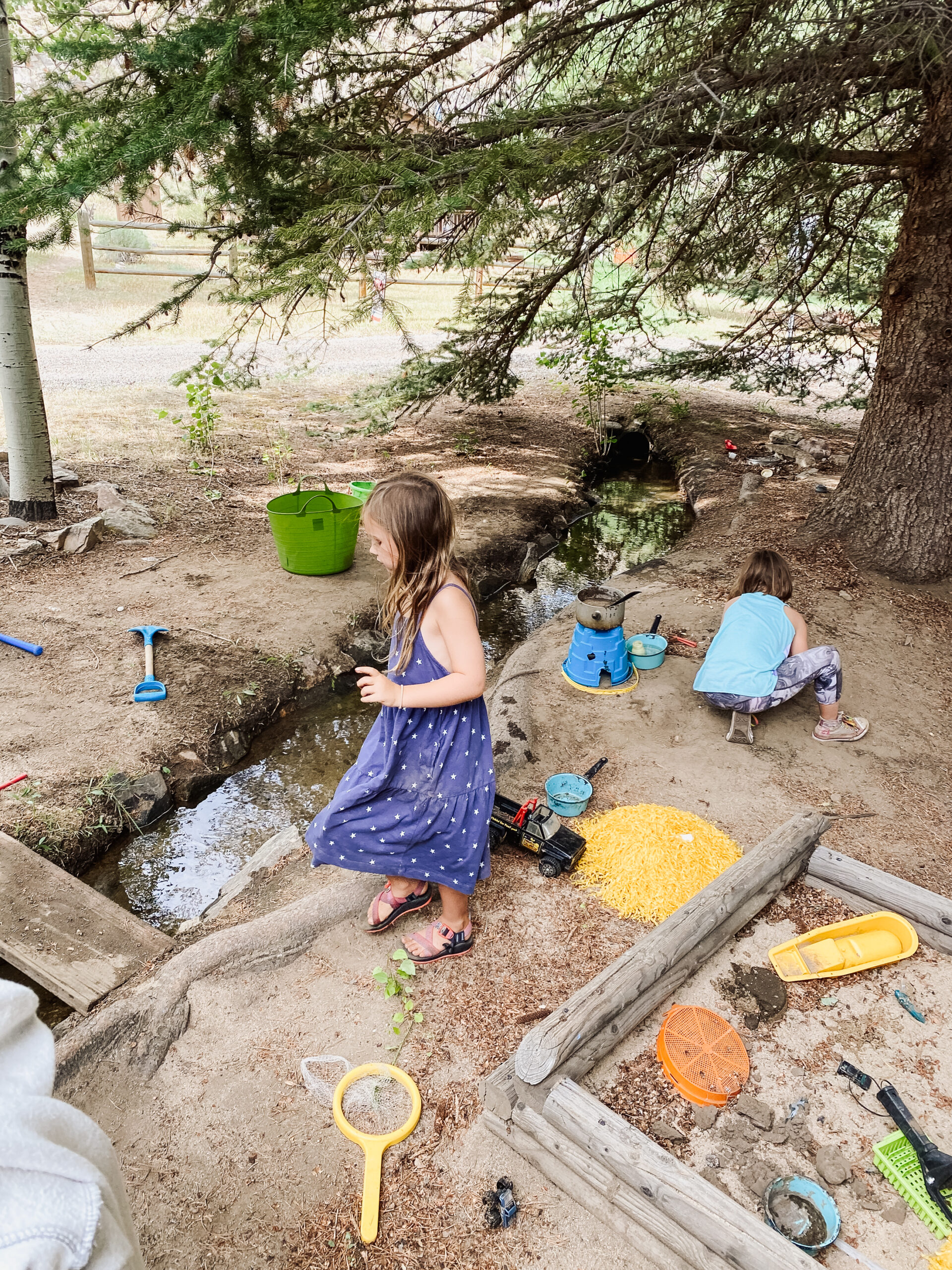 But we did also manage to squeeze in fishing, hiking, and nightly smores around the campfire. Such a great trip, altogether!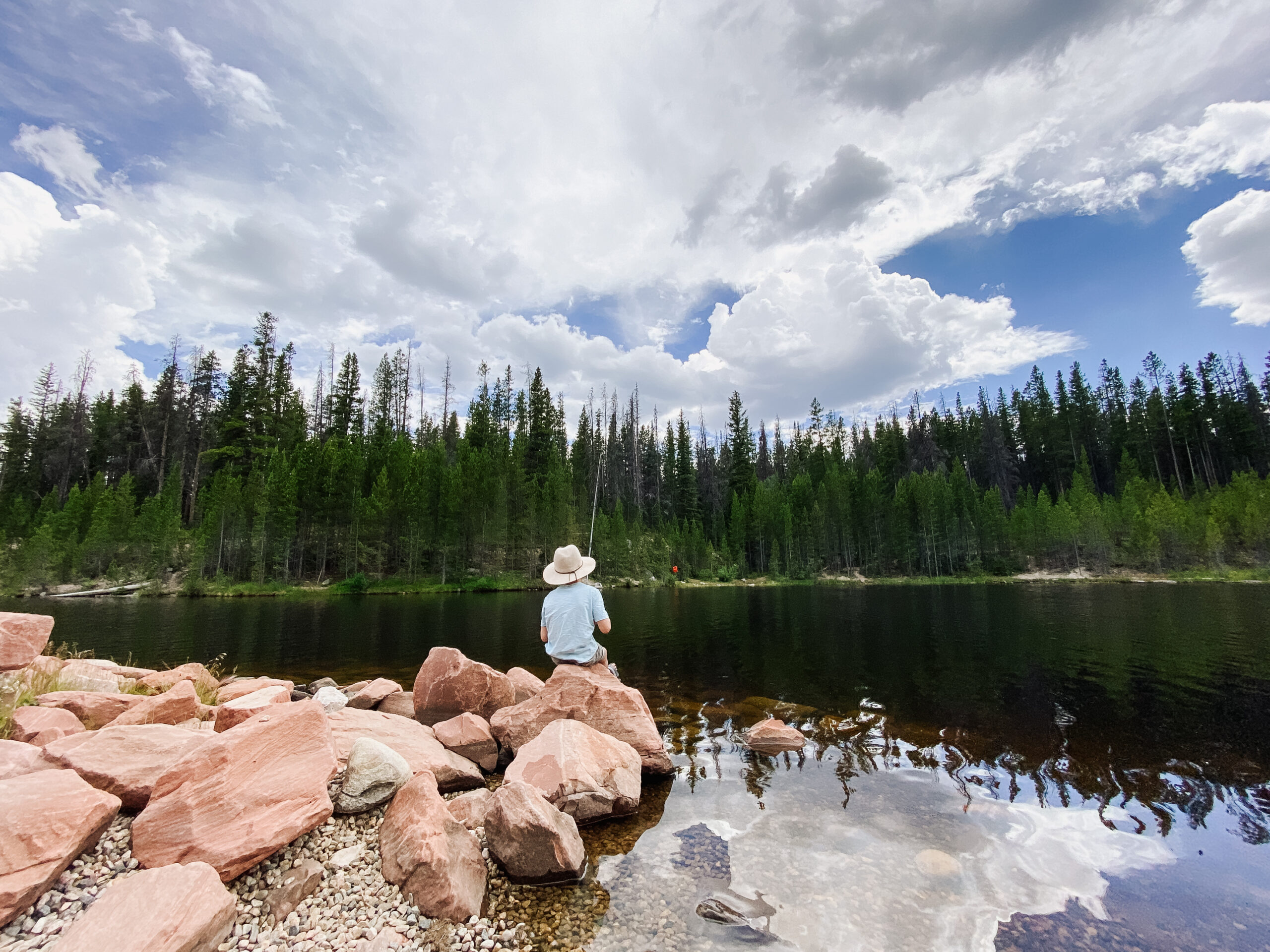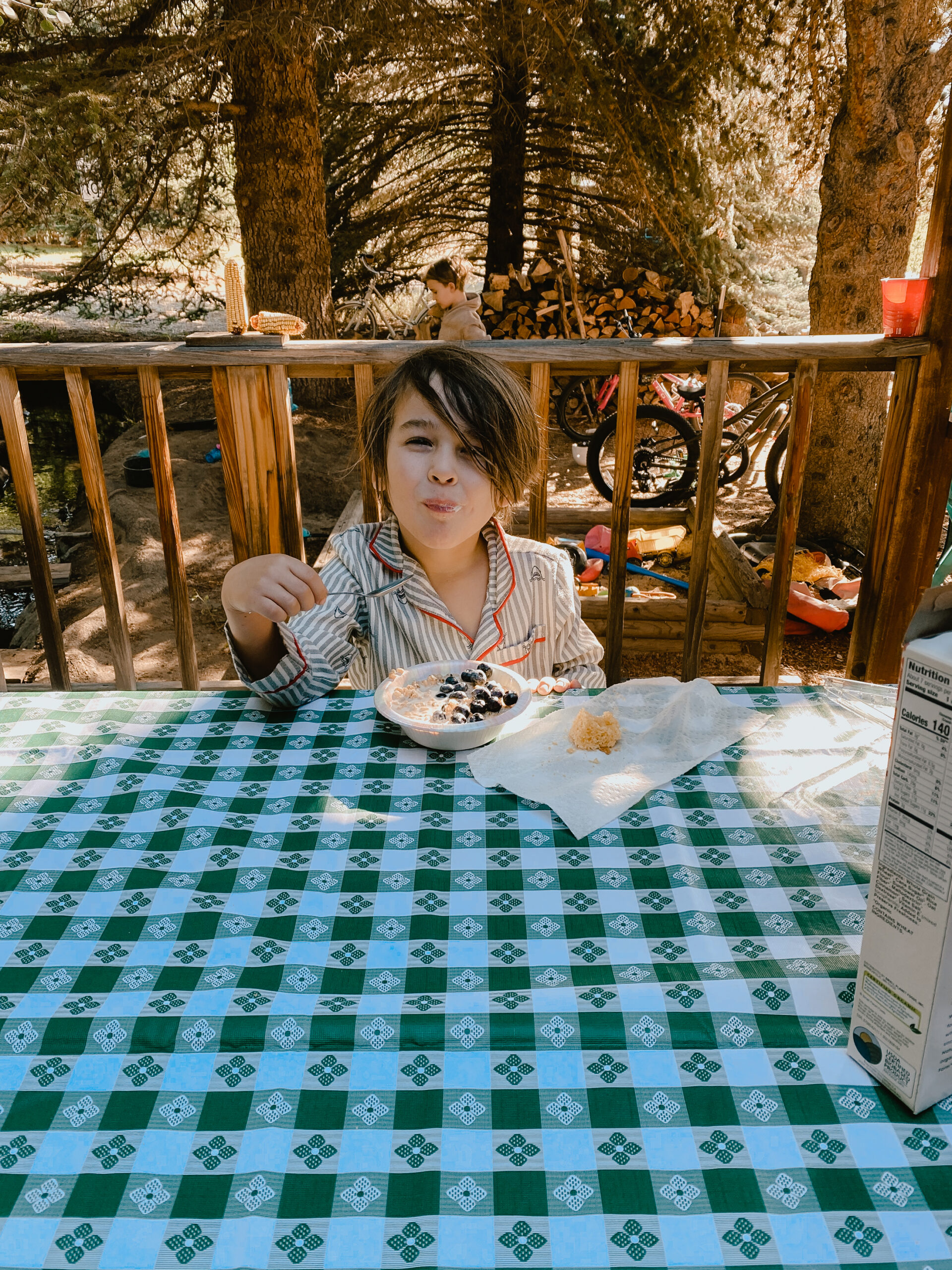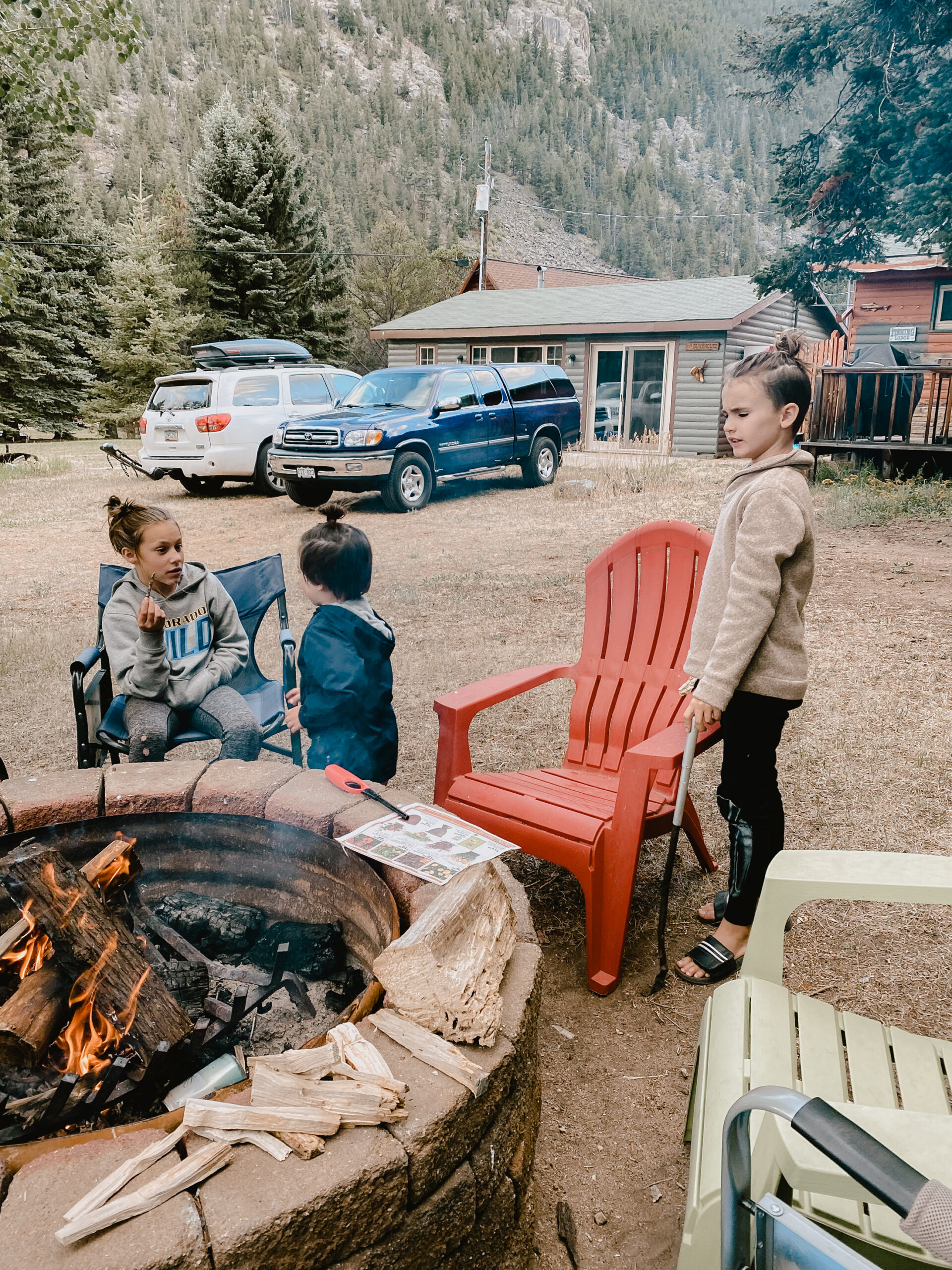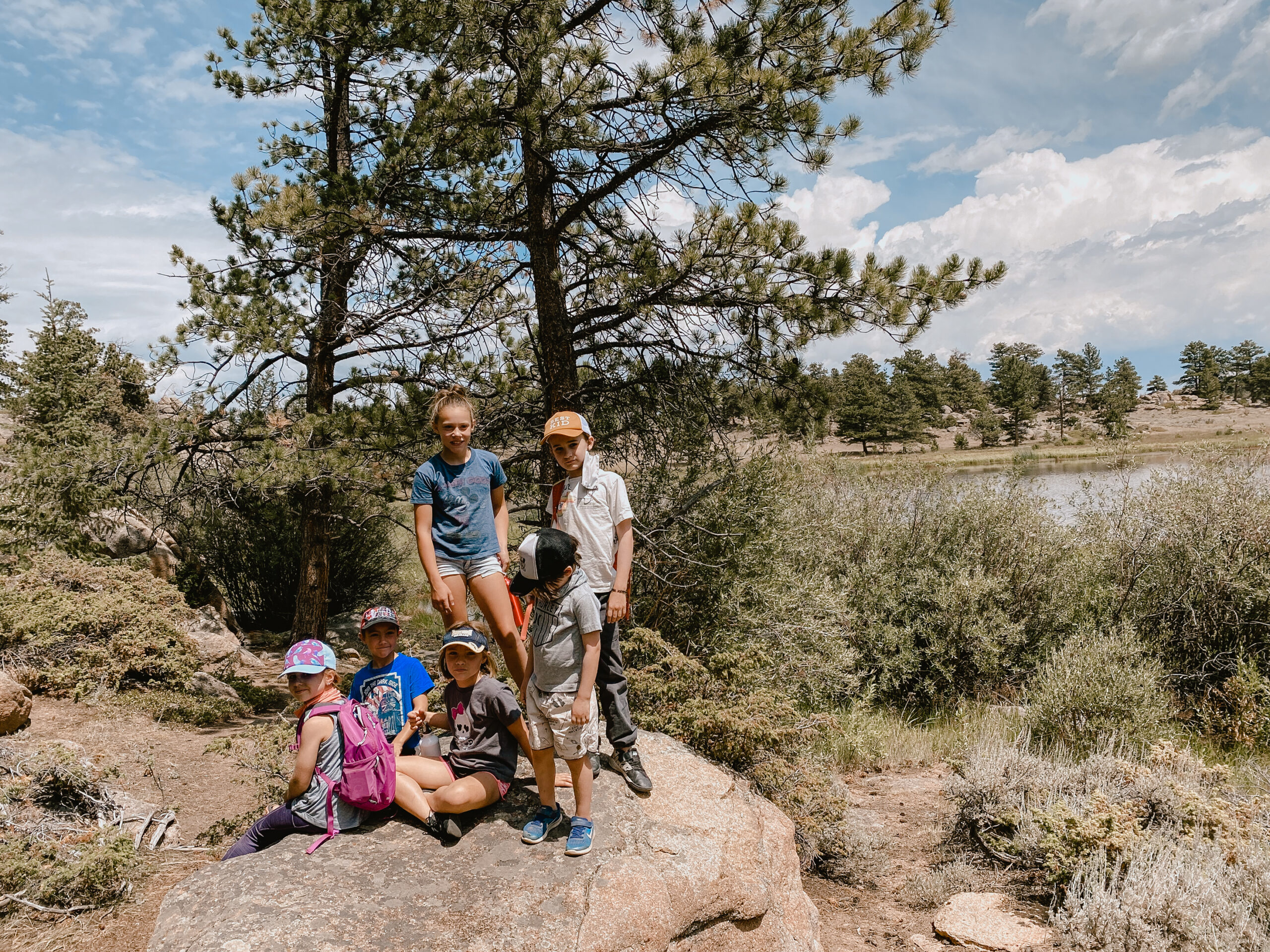 Stop #5: Durango, Colorado
Our last and final stop on our way back down south was in Durango, Colorado, where my brother-in-law and sister-in-law live. We had just spent some time with them over the Fourth of July as well, so this time it was a quick stop, again just to rest for the night before heading back home to Phoenix.
They live on the most beautiful property that backs up to mountain trails, so I couldn't resist sneaking in one last hike before we left the gorgeous Colorado summer weather and headed back to the inferno that is our home in the summer. Worth getting up early to do this hike with the kids and my in-laws' cute pups!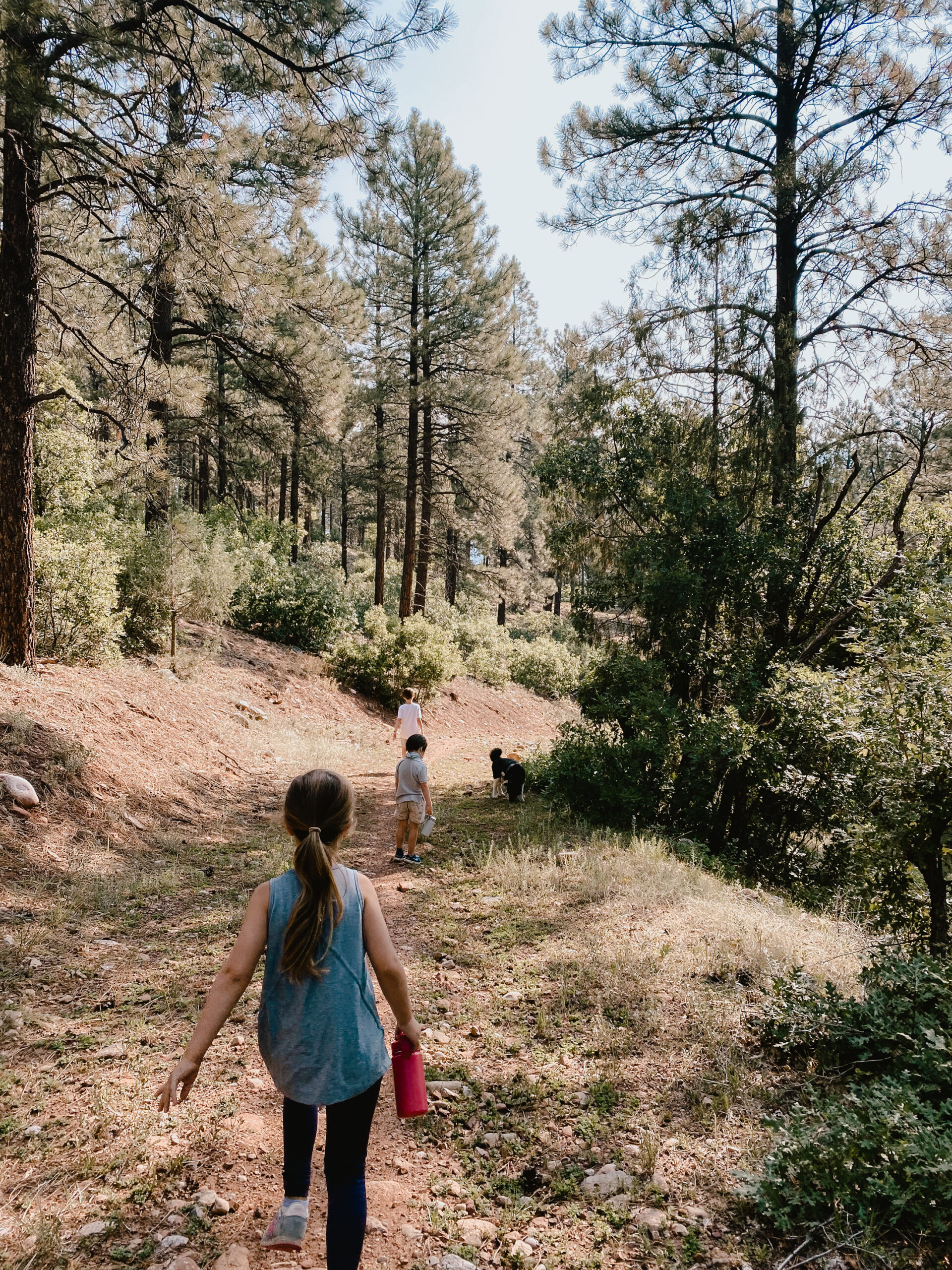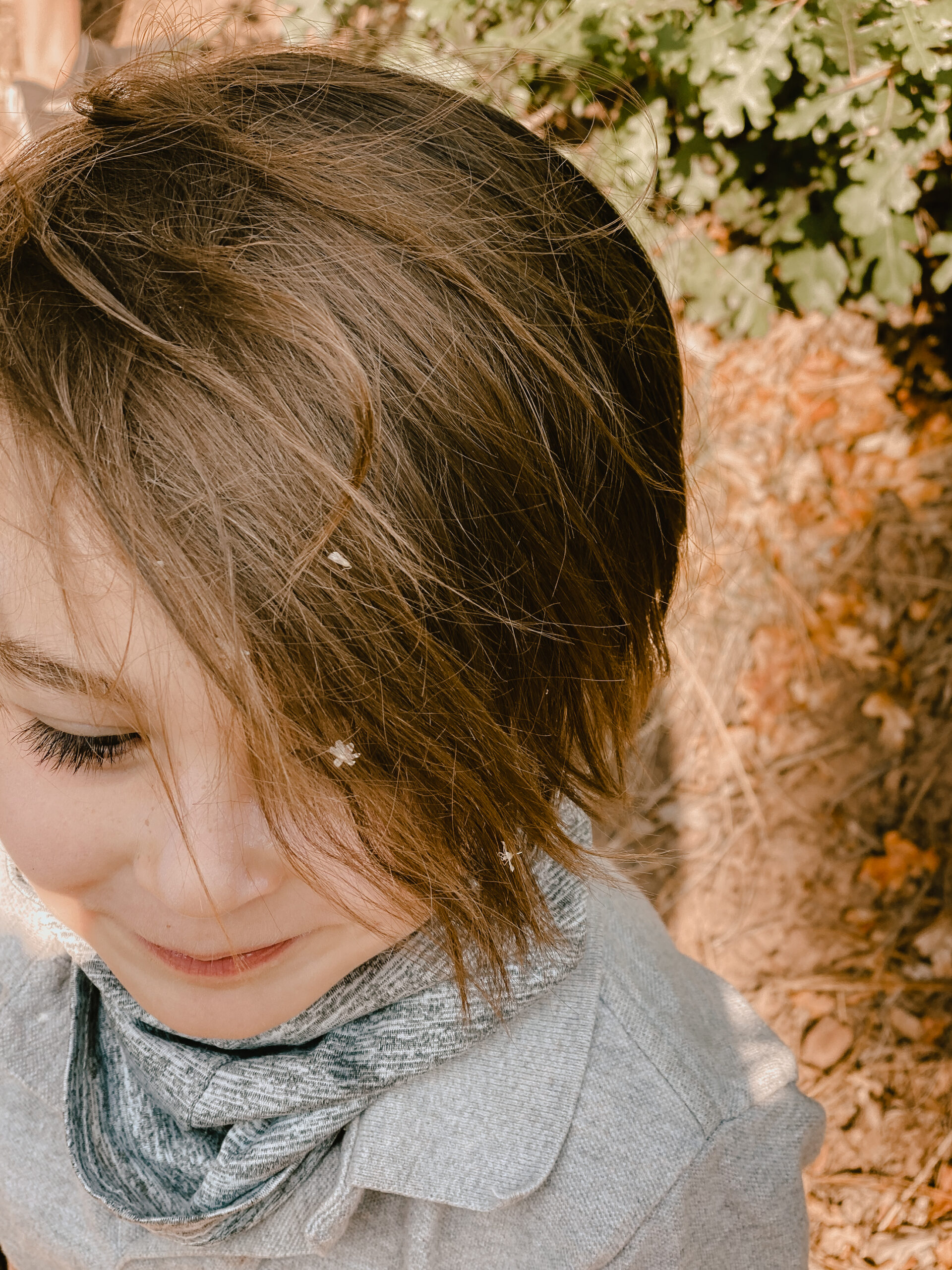 So that was our summer road trip 2020! It was one for the books. I am so proud of myself for pushing outside of my normal comfort zone. I counted about 36 total hours of driving on my own, something I NEVER thought I would willingly sign up for, lol. Let alone camping! I mean… *pats self on back*. But I'm so glad I did it. I hope I gave my kids memories that will last them a lifetime.
Oh and P.S. Colorado has some of the most spectacular sunsets in all the land, and some pretty wonderful rainbows when those summer afternoon thunderstorms roll in too.