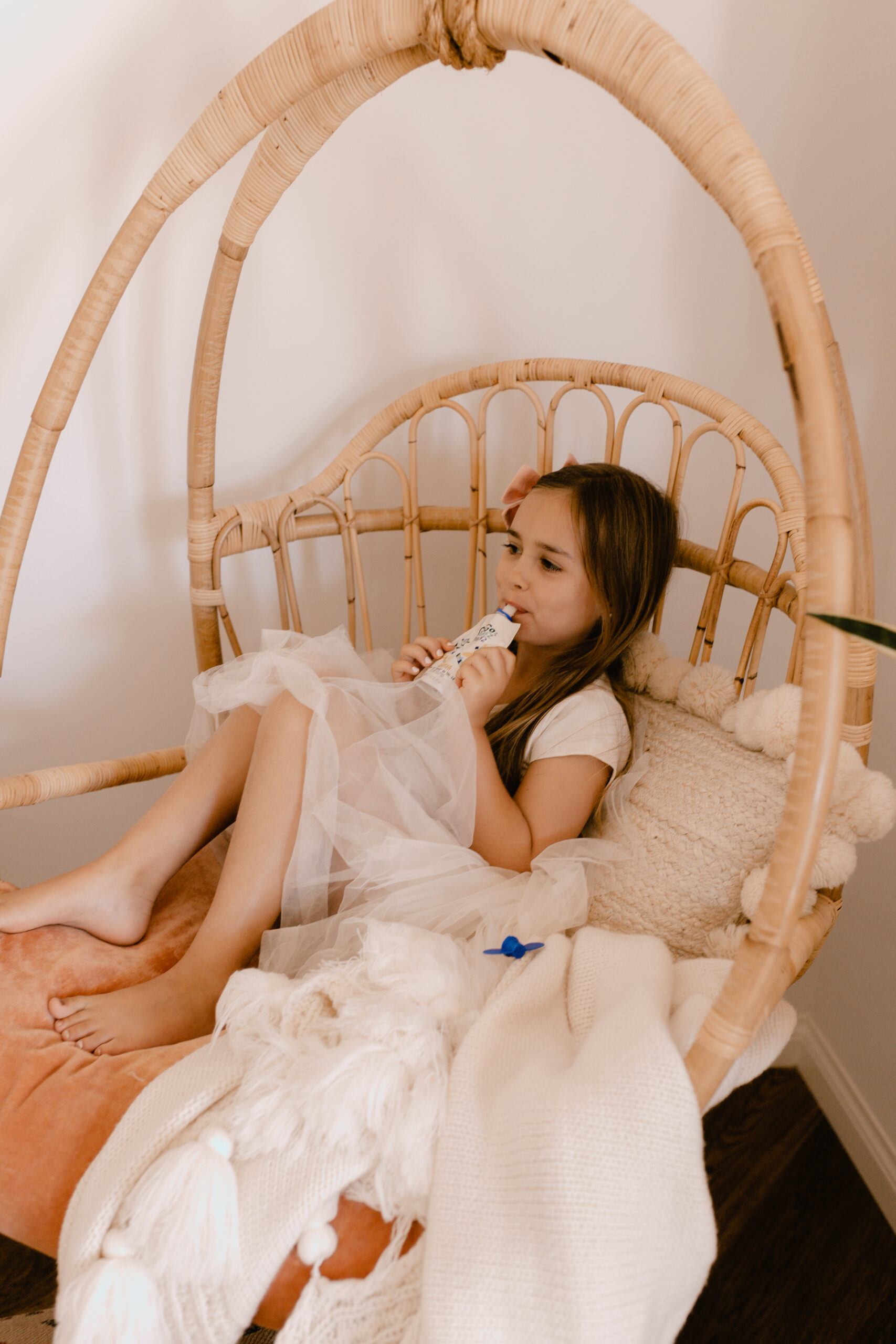 I've always been a big fan of neutrals and soft shades around her. When we first starting renovating our home a few years back, I knew I wanted to get away from the all-grey-and-white trend that seemed to be taking over interior design everywhere. To me, it just feels cold and not as inviting. Warmer neutrals and some soft shades help balance out those hard lines and cooler colors.
This neutral chair my daughter is sitting in is one of my favorite spots in our home. I knew I wanted to have a hanging chair in this little nook, and the rattan frame with all the pillows I added to it makes it feel warm and inviting. It just feels so special, which is exactly what I was going for! I think the neutral chair look can fit well into most any decor!
When rattan first started to make a comeback, I was here. for. it. But, as with most trends, no matter how much you love it, I think it's important to find balance. Adding just find a few key pieces that will compliment your home give it the look, without taking it over. I describe my interior design style as modern boho eclectic. So kinda a little bit of everything, lol. I'm also a big fan of mid-century modern furniture, and I feel that the rattan pieces nicely complement the MCM pieces, without getting pigeonholed into just one look/style.
I'll show you some more examples. Can you spot the small touches of rattan around here?
Our living room: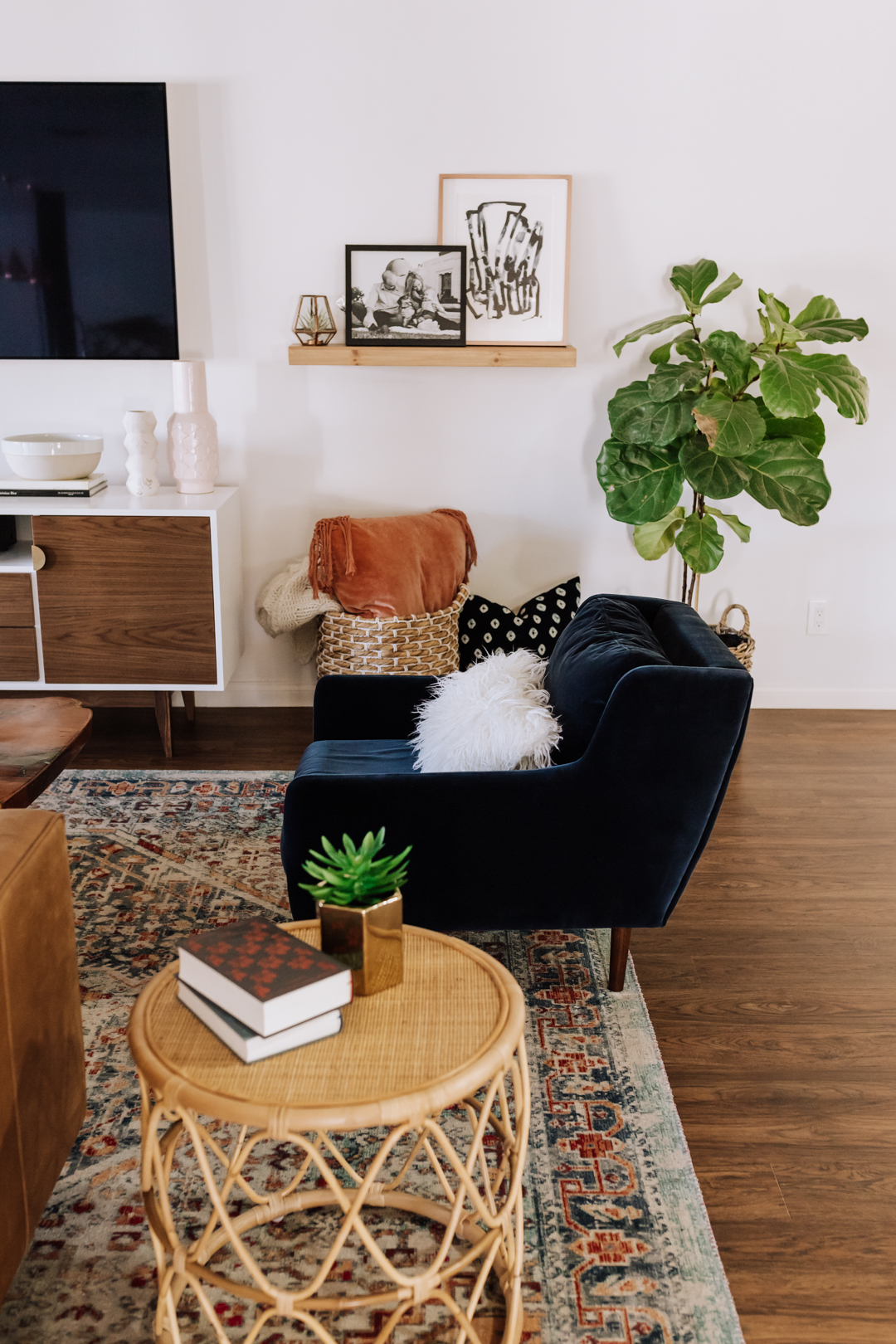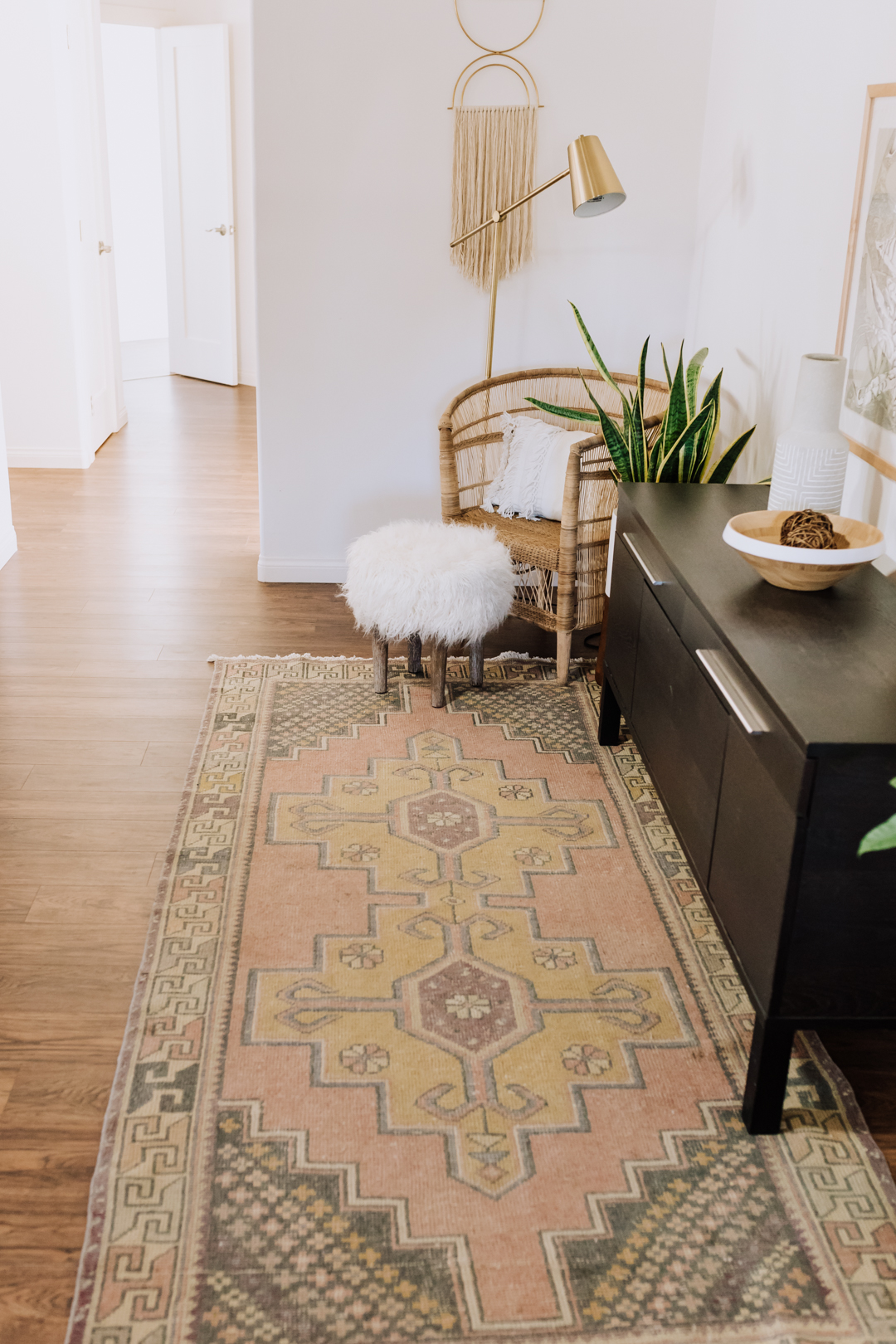 Our backyard pool ramada: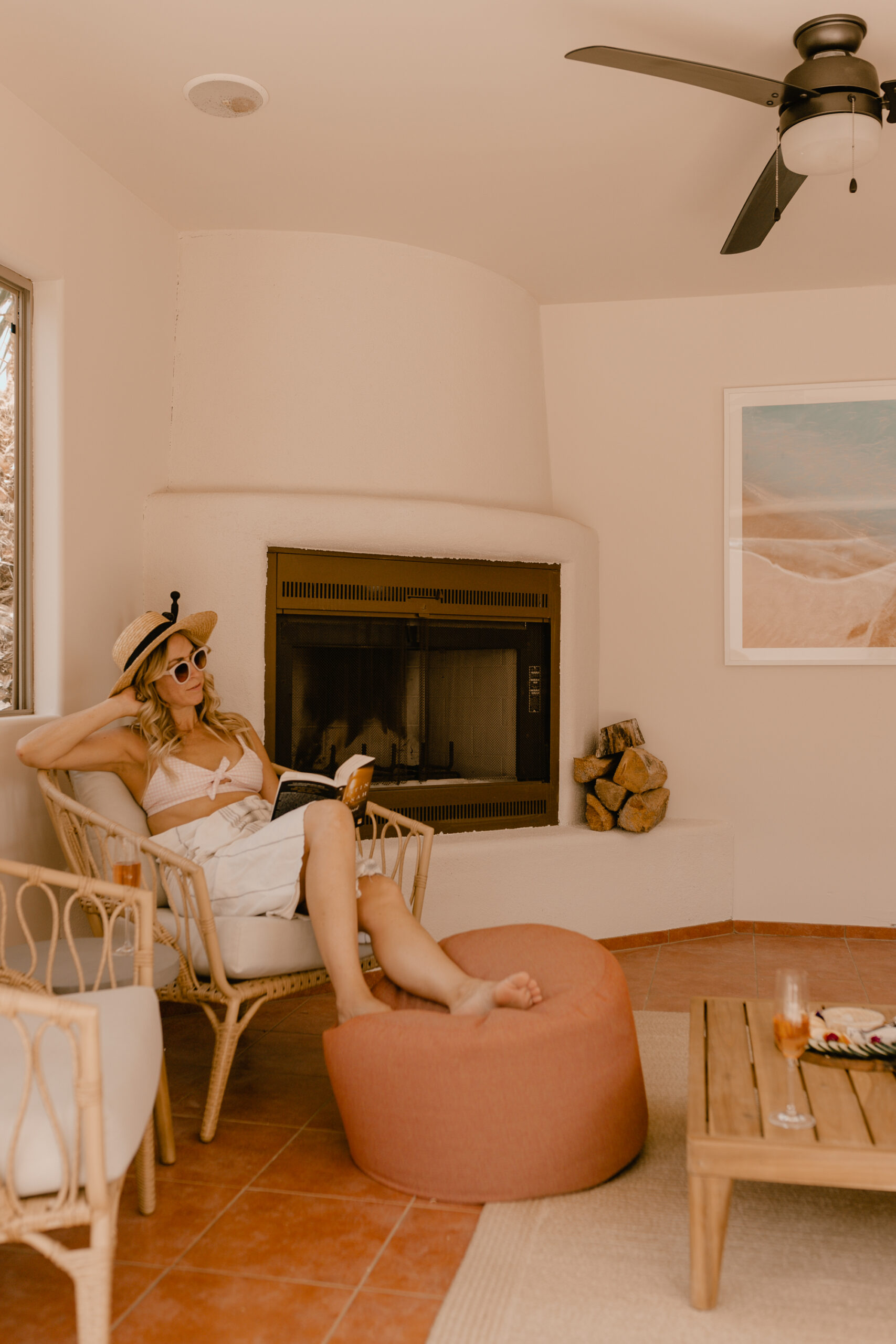 And of course, my favorite in our bedroom: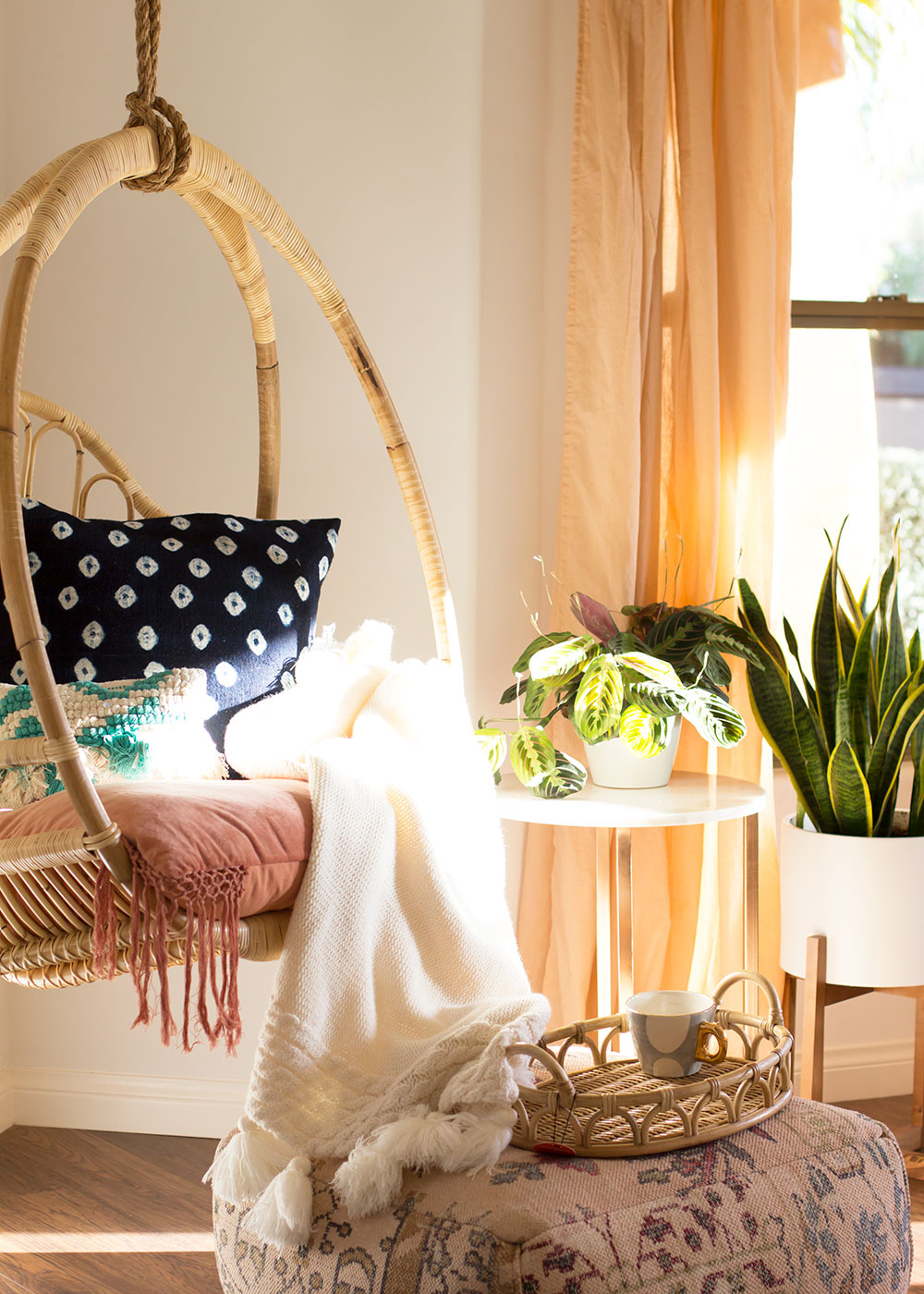 As all of my favorite rattan pieces in our home are currently out of stock, or no longer carried, I wanted to share with you these beautiful natural pieces that I found that have the same feeling, all from Serena & Lily. And best of all, Serena & Lily is having special pricing on all chairs, sofas, sectionals, side tables, and coffee tables from today, Monday, 8/31 – Tuesday, 9/8, in honor of Labor Day weekend!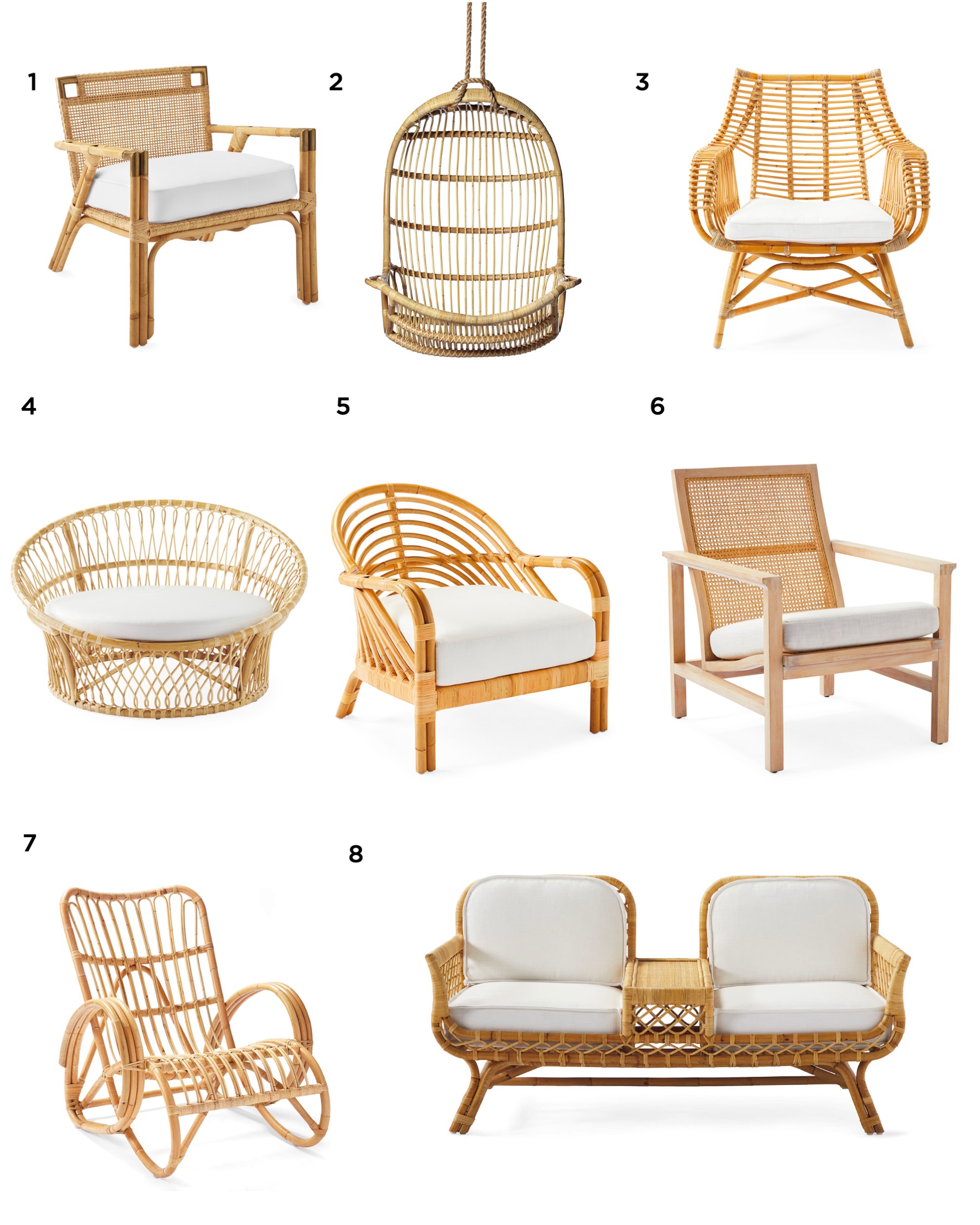 1/ Mattituck Armchair  2/ Hanging Rattan Chair  3/ Venice Rattan Chair  4/ Nest Chair  5/ Edgewater Lounge Chair  6/ Georgica Lounge Chair 7/ Palms Rattan Chair 8/ Avalon Tete-a-Tete
Which one is your favorite? I think I might need a new piece or two to add to our home with this sale! I've had my eye on those similar hanging chairs for a while to hang under our covered patio for a while now.