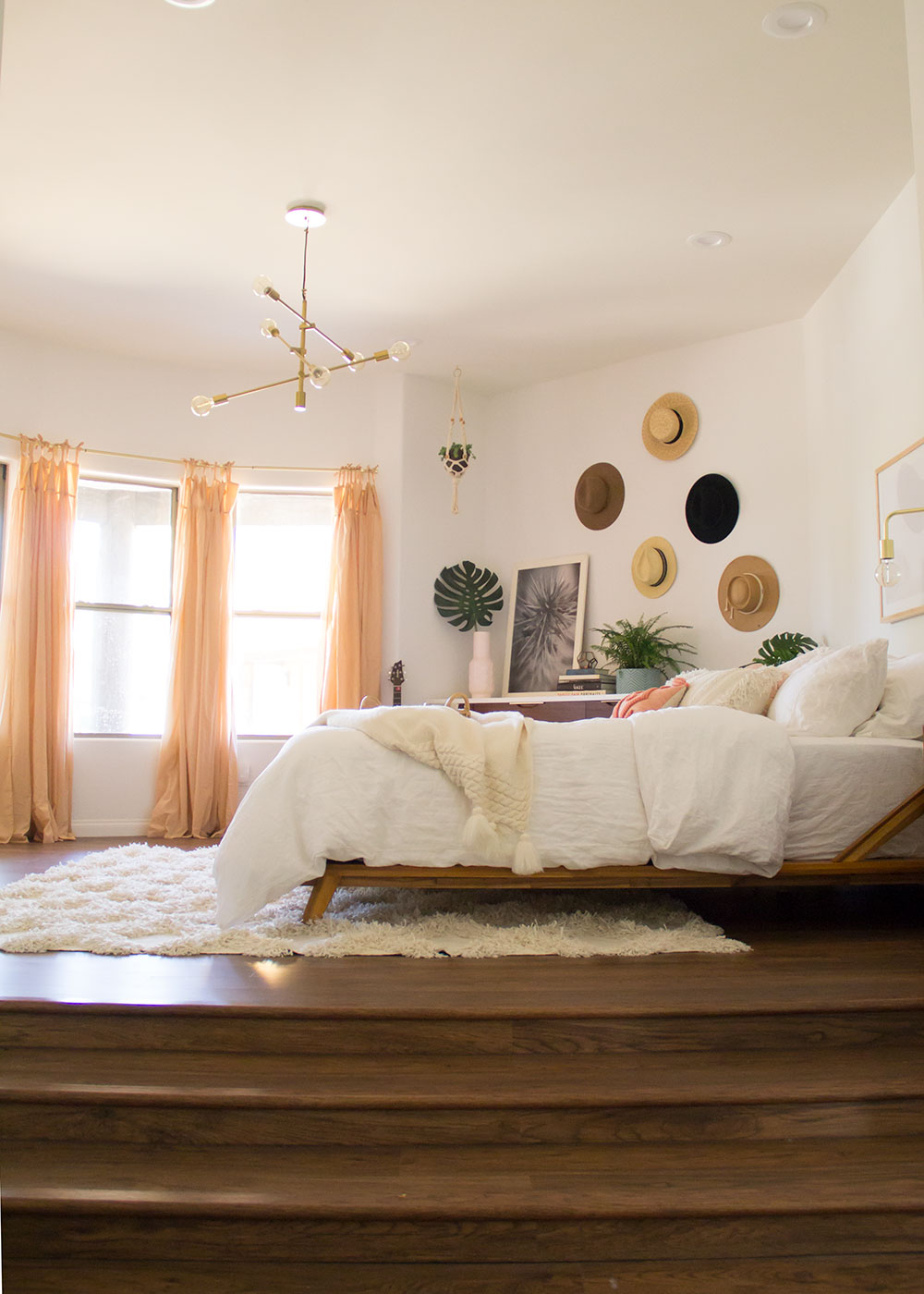 Well it's taken months and once again I will probably continue to change some things around in this room, but nonetheless, our master bedroom reveal is finally here!
The main goal for this space was to have it be a sanctuary for my husband and I. The rest of the house can be covered in toys, as long as my room stays [somewhat] free of them. As with the rest of our house, my vibe here was a combo of bohemian and mid-century modern goodness. I feel like this is the style I have been longing for in our home for a few years now, and I am so thrilled that it is finally coming together the way I have been envisioning it. We are loving it so far! On my Instagram, I have been giving several peeks of our bedroom lately. I just can't help myself! But I still wanted to do this post to share all the details of the room, because you asked for it! Also, if you want to go back and see my inspiration, I shared it here in this post.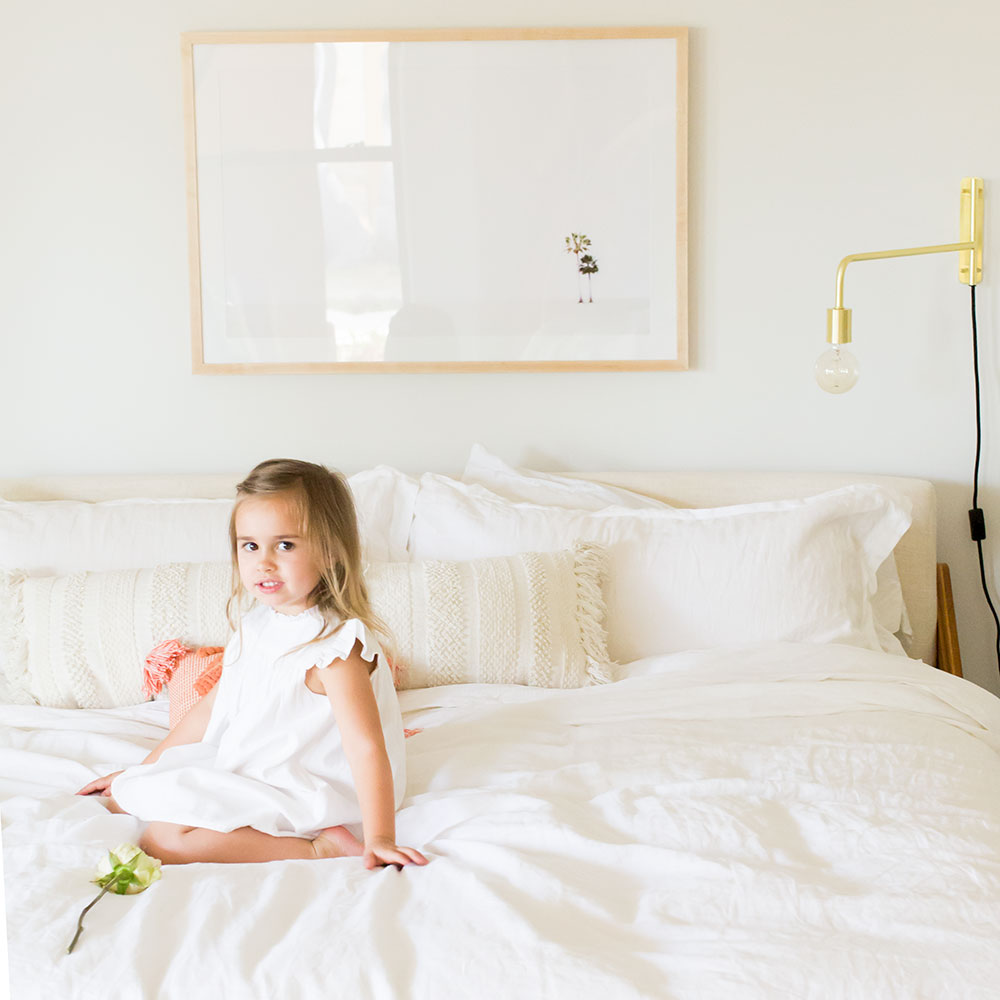 I have to mention real quick here this gorgeous, minimal, and serene print that I partnered with Max Wanger Print Shop and Simply Framed for. I have been admiring Max's work for years now, and I knew I needed to have a piece for our bedroom. When it came time to chose, I had a hard time because I love them all so much! My husband and I ultimately agreed on this one, which is appropriately named "Mother and Child."
As I have mentioned in other recent home posts, this was part of the house that was an addition by the previous owners that was never finished. So when we saw this space, we just saw loads of potential! This bedroom is by far the biggest one we have ever lived in. One of our apartments in LA we could literally only fit our bed in. No dresser or side tables, lol. And it had the tiniest closet! I literally have no idea how we did that. Even when we first moved here to Arizona, we lived in a small two-bedroom apartment. When we found out I was pregnant with Diego, we had just barely signed our lease, so we just had to make do. [See how we did that in this post.] All this to say, we've come a long way and we are feeling like this space is pretty dang luxurious.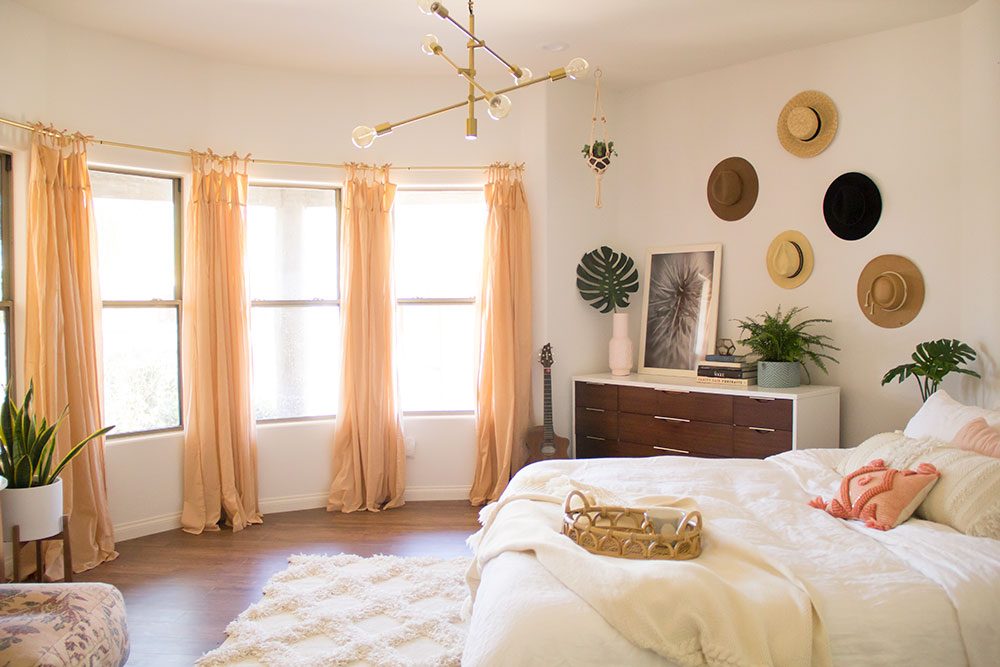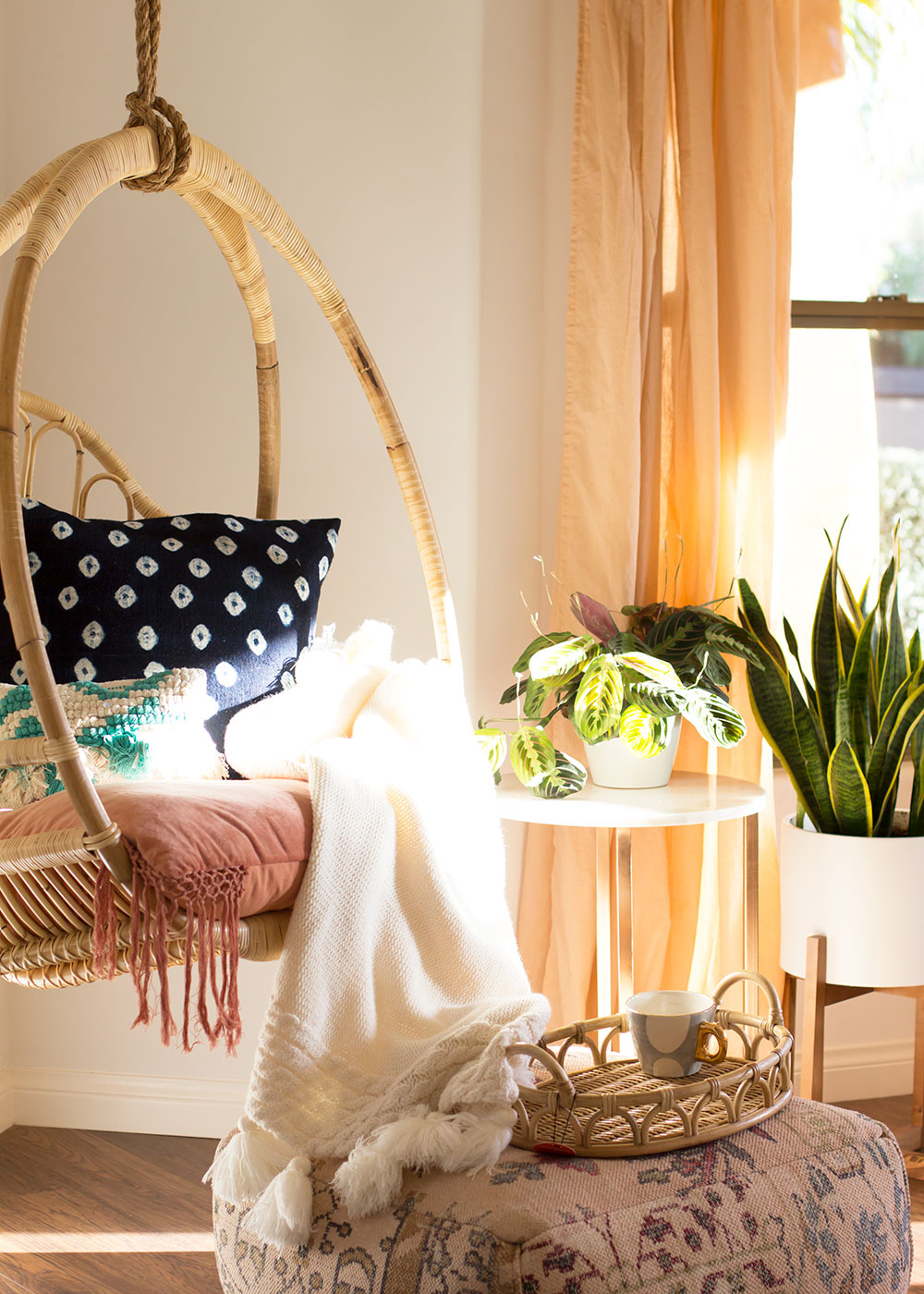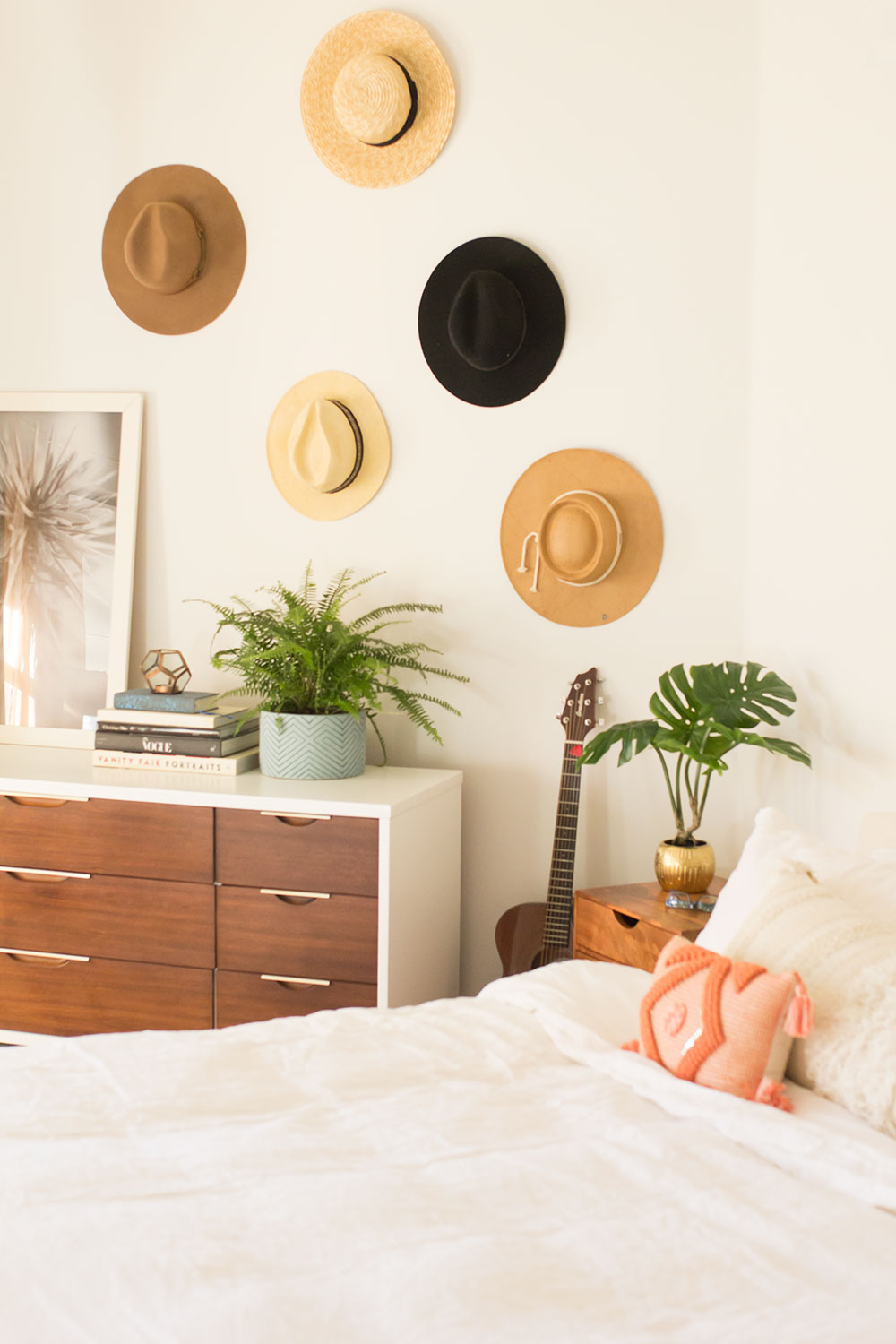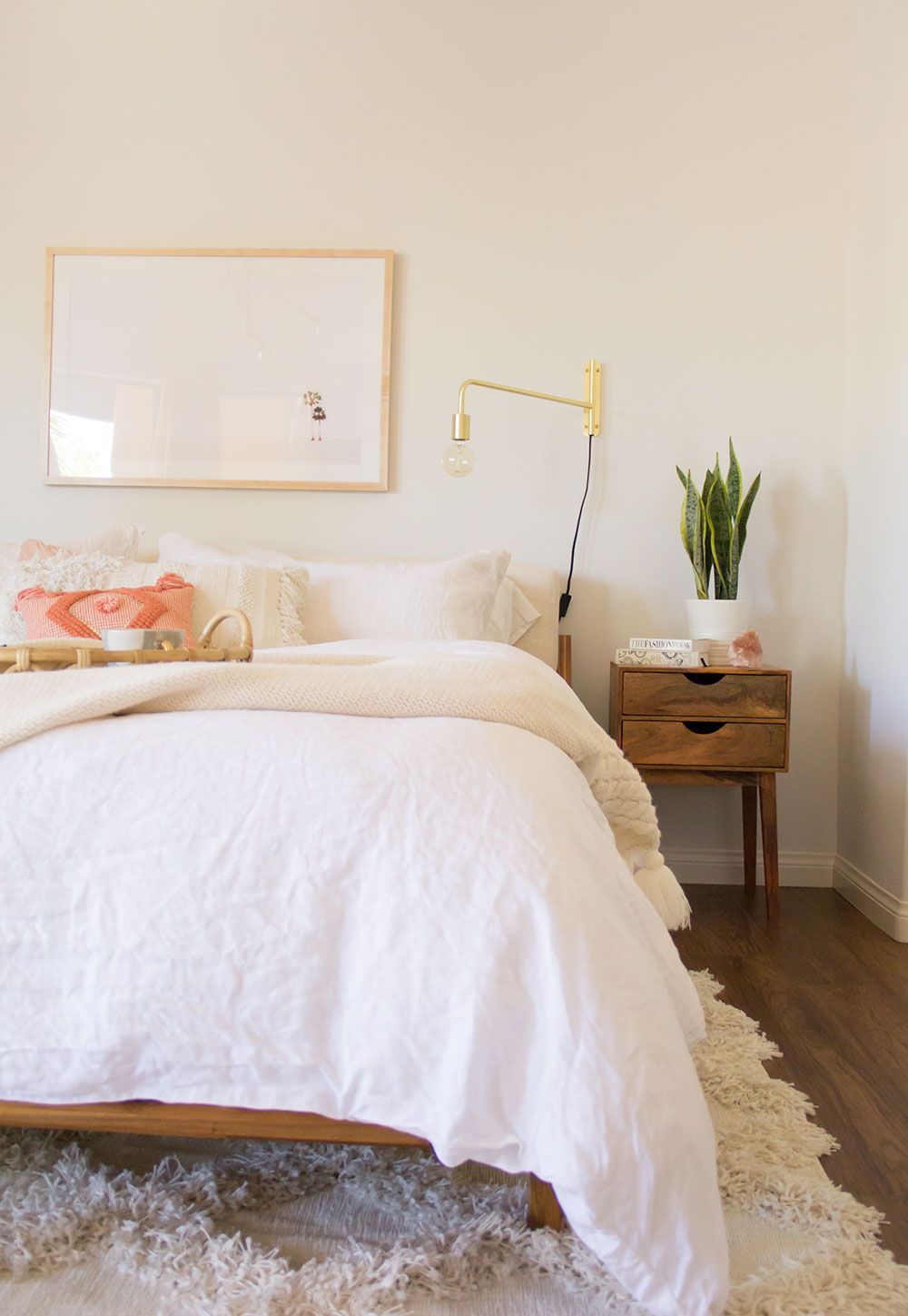 So we did get some bedding for our bed when we first got it a couple of months ago. But, I love having at least two full sets of bedding, to make washing easier, ya know? I am loving this new soft washed French flax linen duvet set we just got from Olive & Wren. Not only because it is soft and luxurious, but this company works hard to source sustainable linen, which I think is so important. AND they have partnered with the Joyful Heart Foundation to give back 5% of sales to their programs in supporting survivors of sexual assault, domestic violence, and child abuse. Warm fuzzies all around!
To save 20% off your order at Olive & Wren, enter my discount code at checkout: PAIGE20 !
Oh, and for those who have asked if we are still loving our Avocado Green Mattress, the answer is most definitely YES! Read more about it here.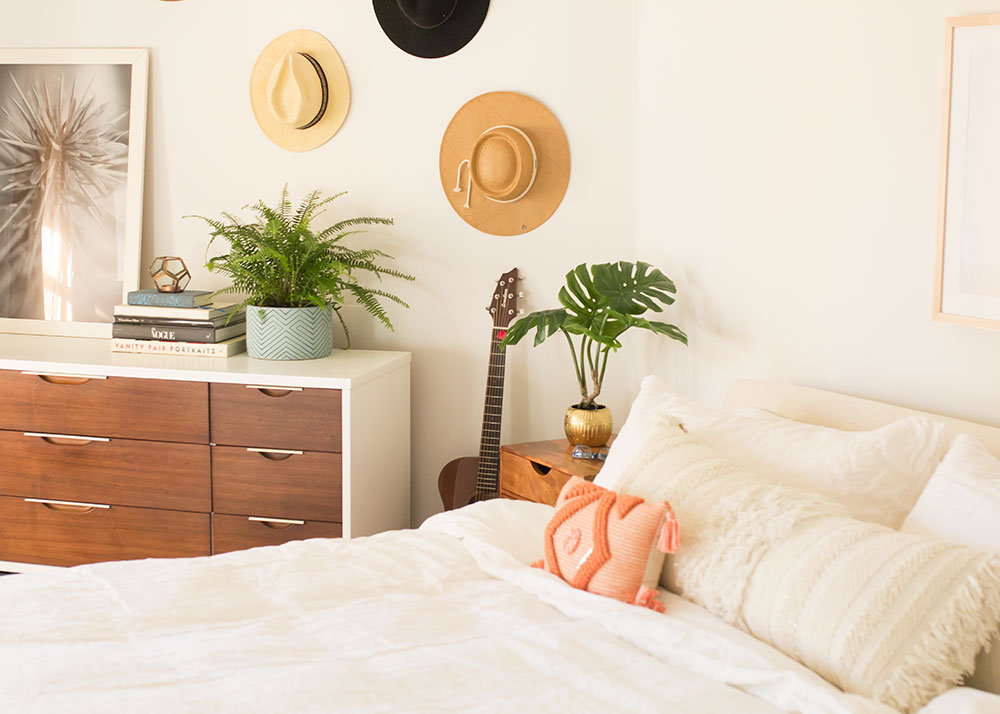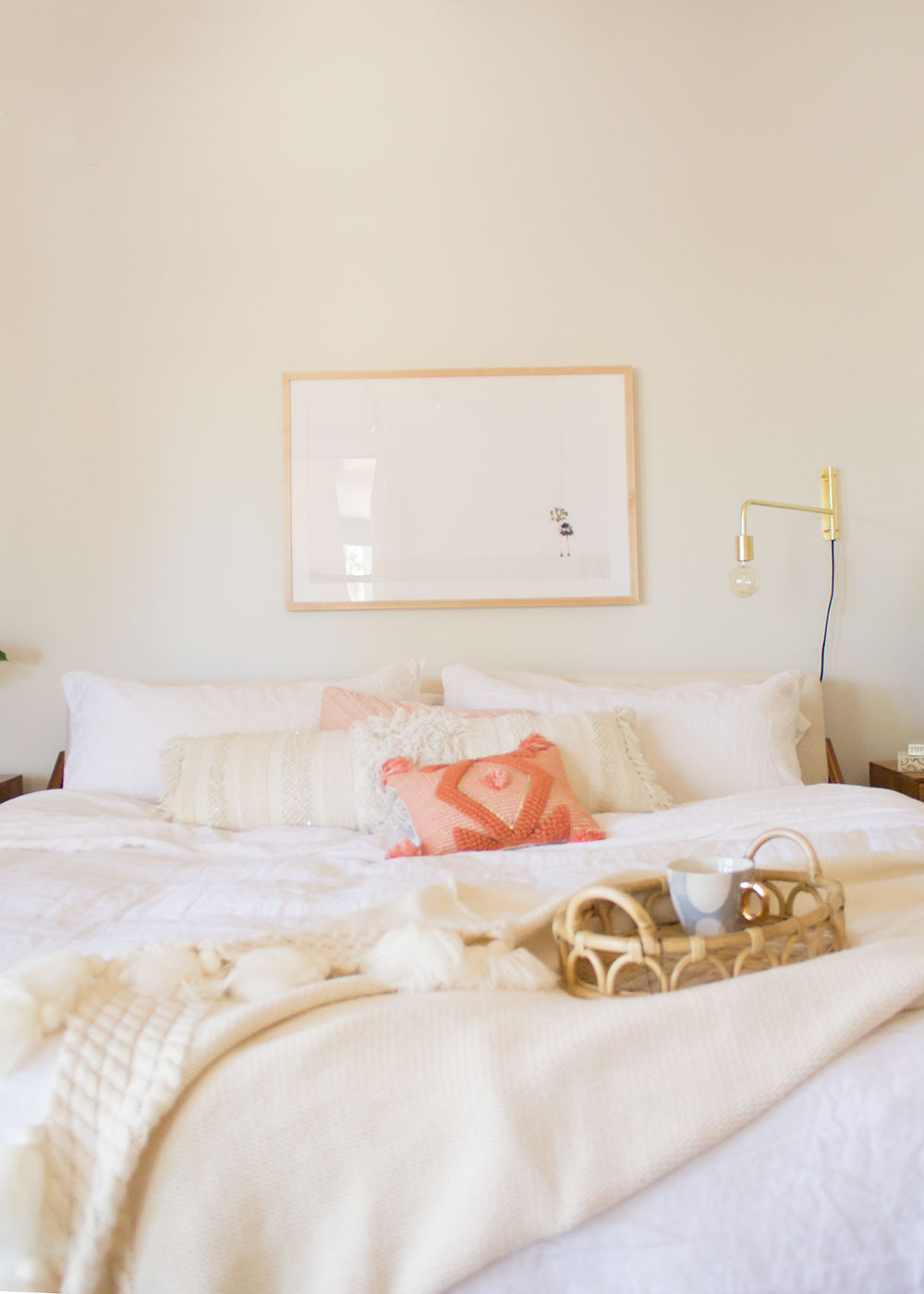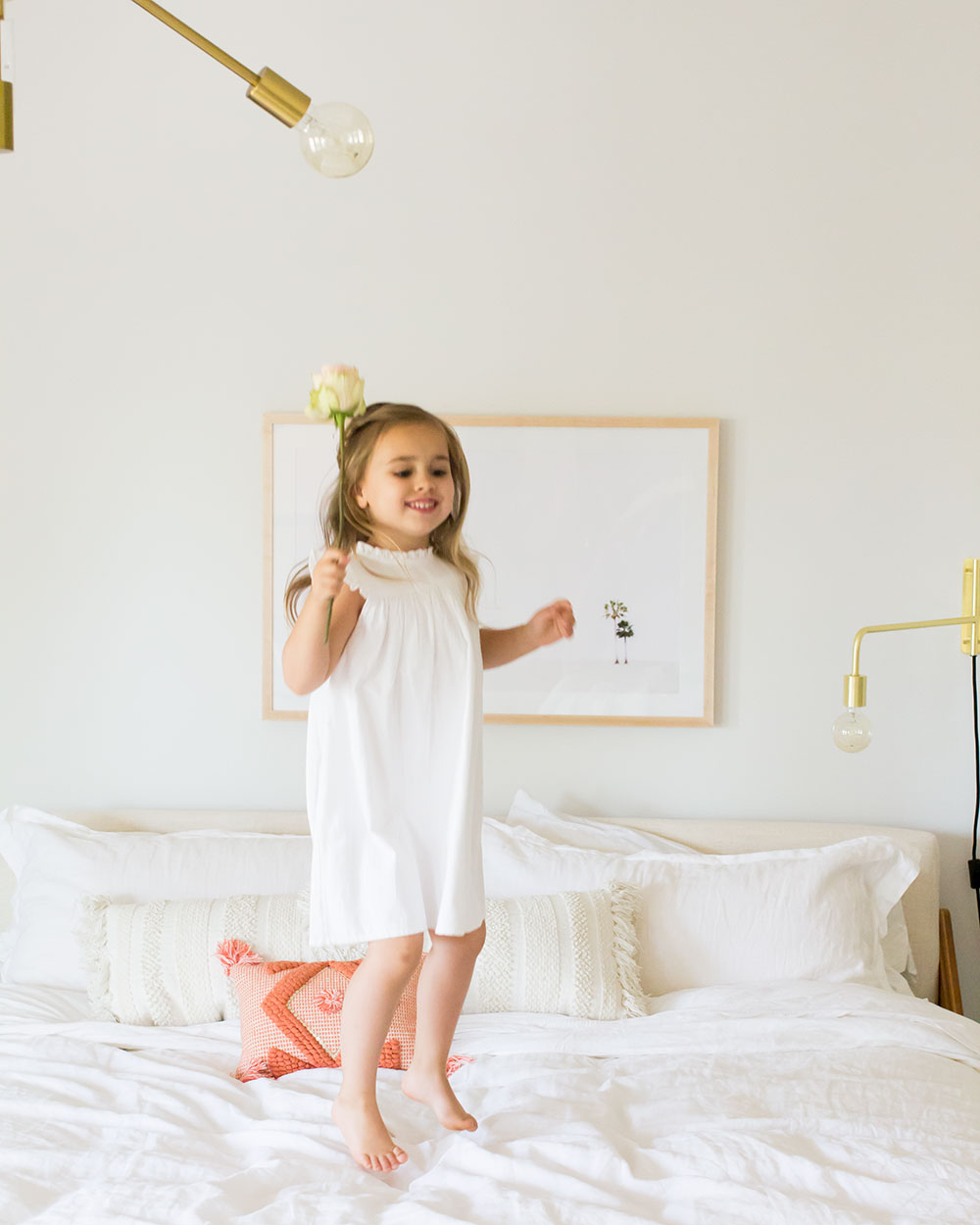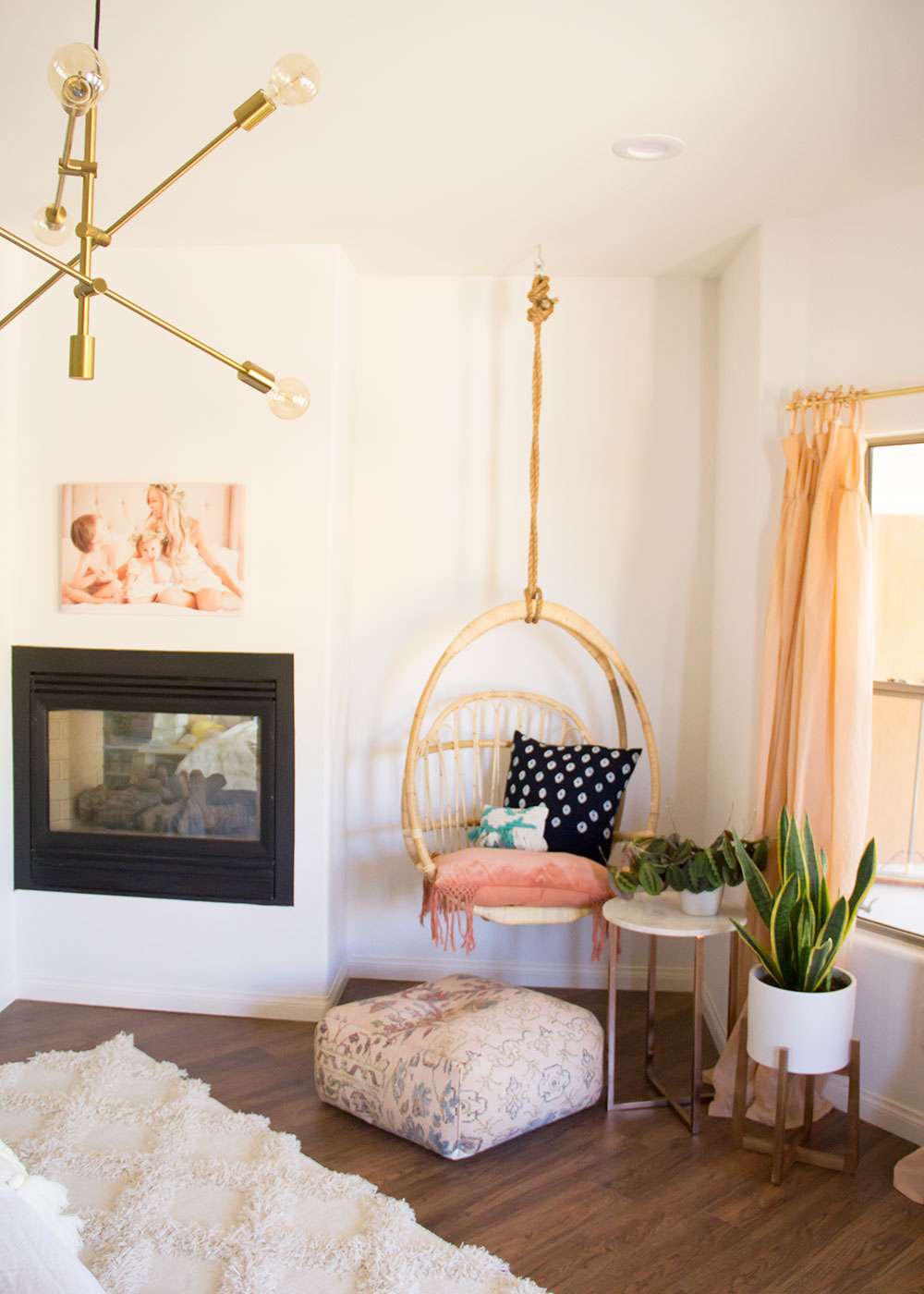 The last little space I want to talk about is this little corner. When we first saw it, both my husband and I agreed it needed a good chair there for reading or what-have-you. I became obsessed with having a hanging chair there, and even though we were a bit nervous about the logistics of hanging it – we found one that works! I mean, hopefully, lol. I love this one we got and it's on sale right now!
Also, if you have been following along in my stories, I shared some of my Target haul the other day from the Opal House collection. Anyone else completely obsessed?? Linking it all at the bottom here because it fit in so perfectly with this room!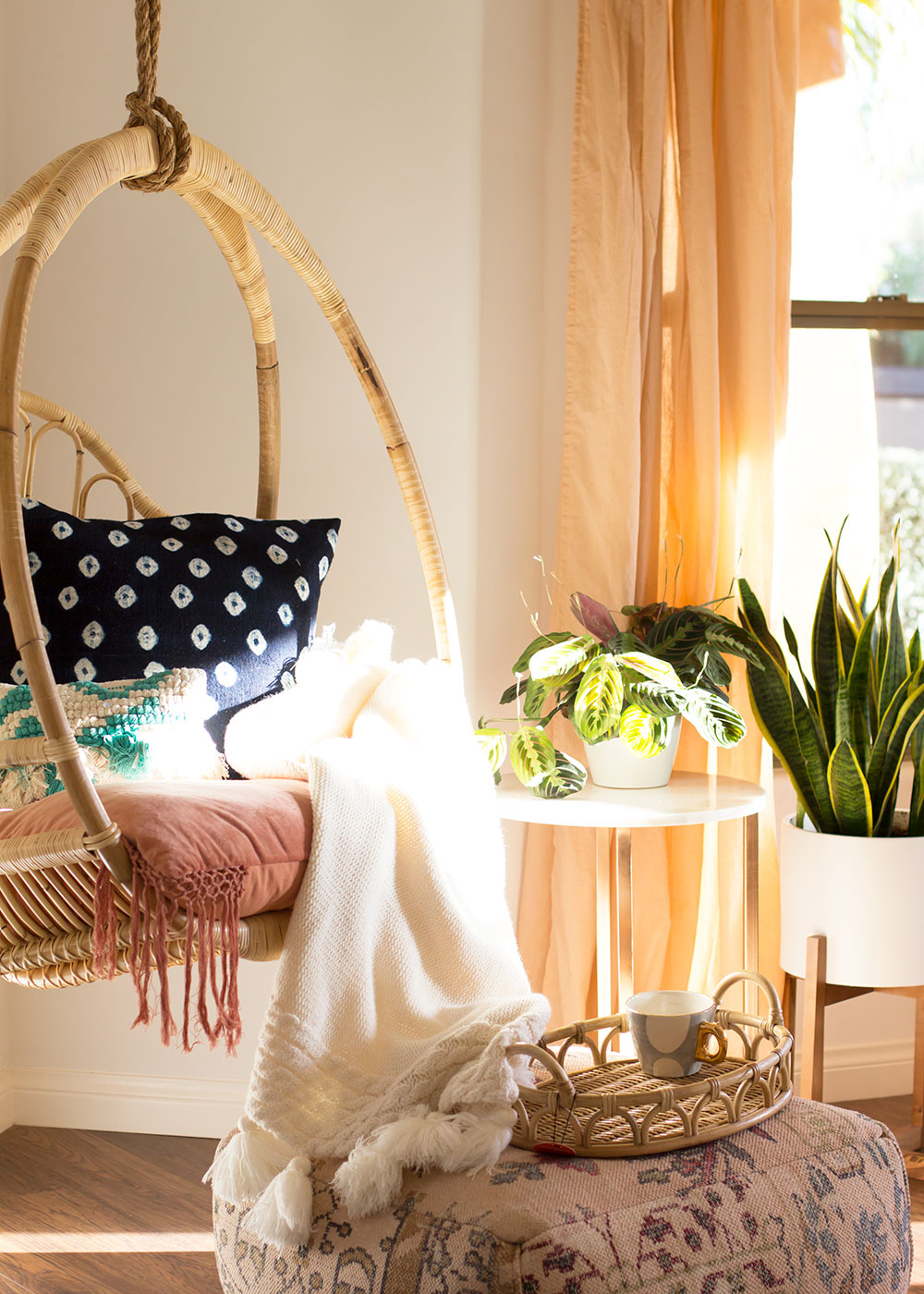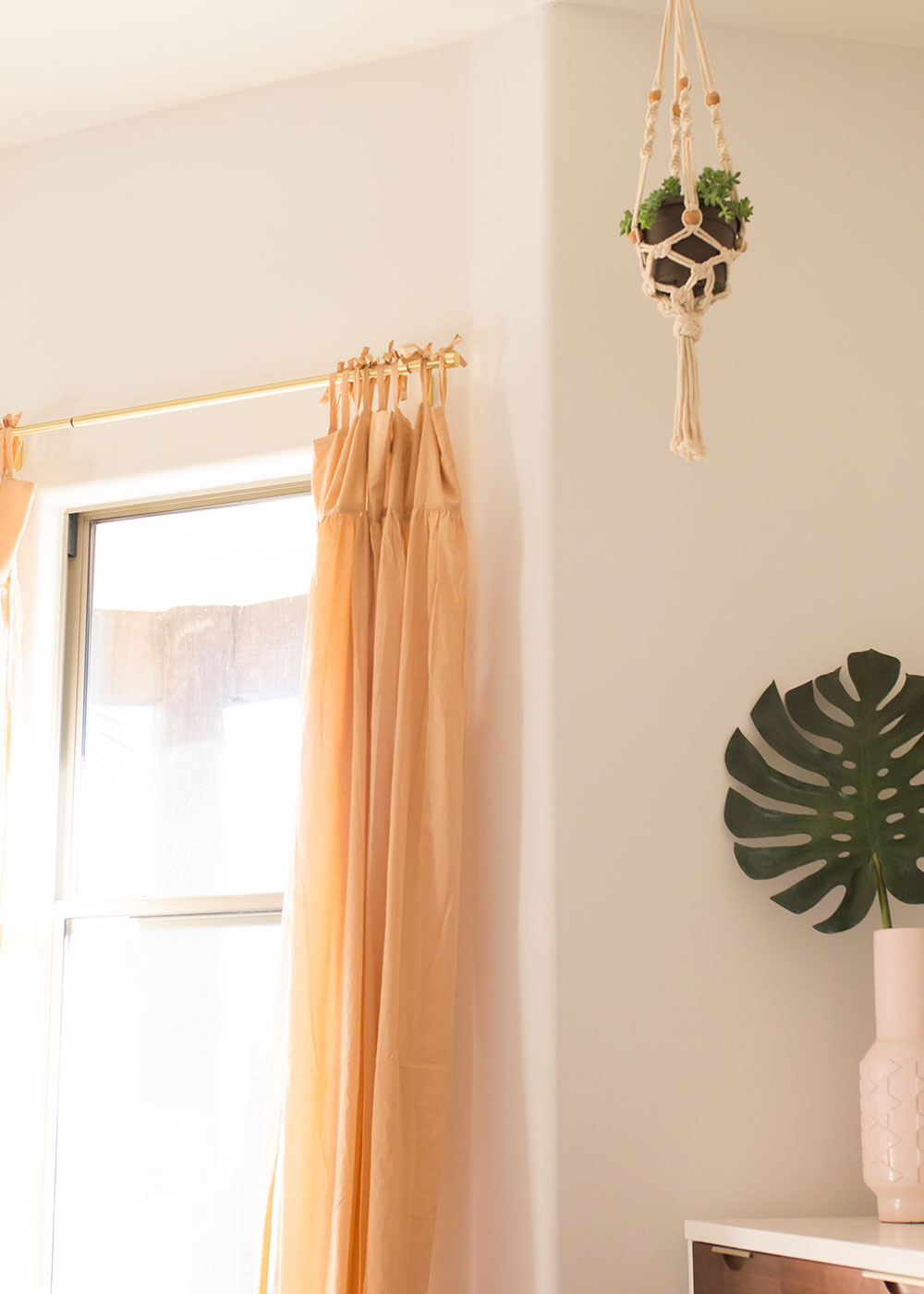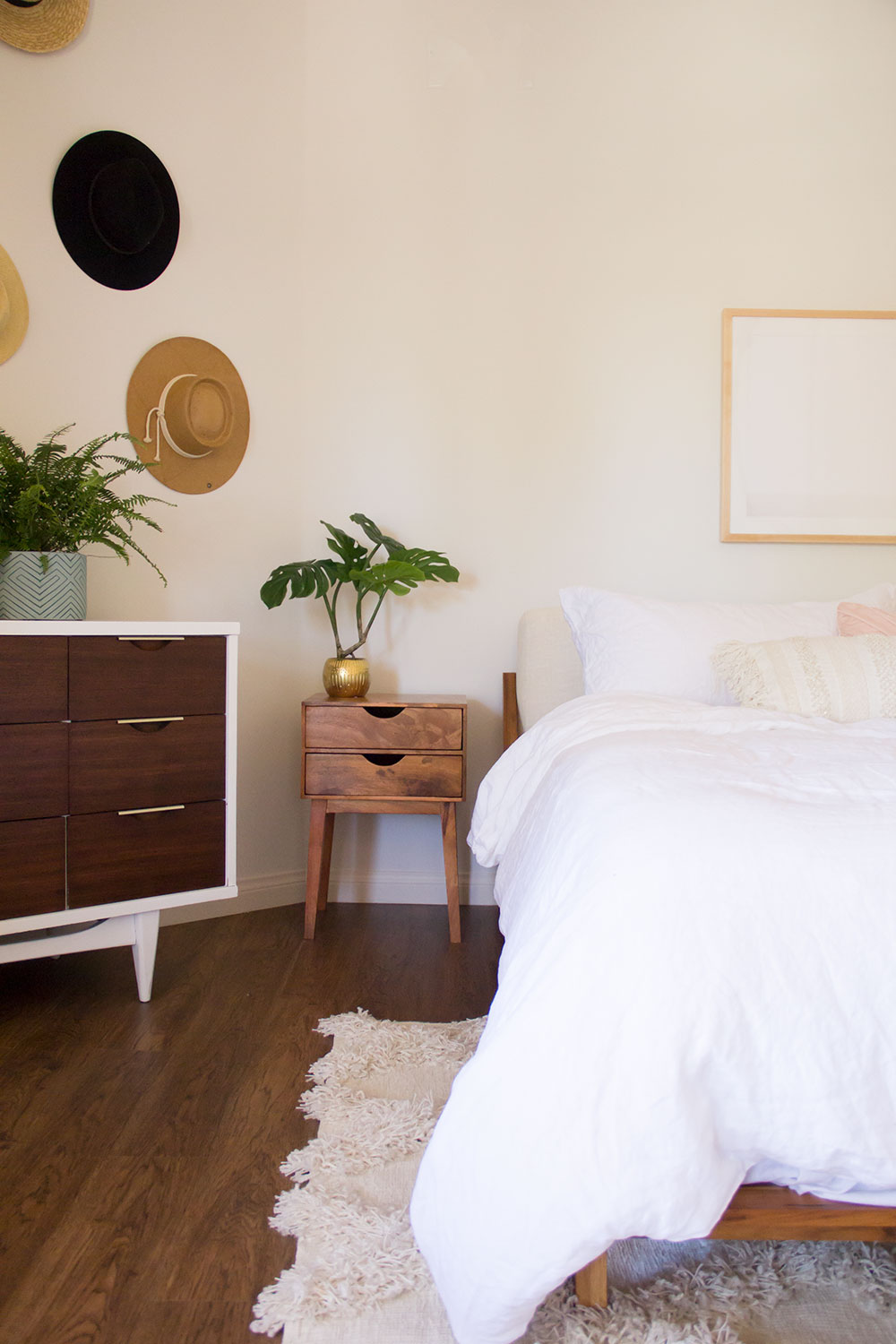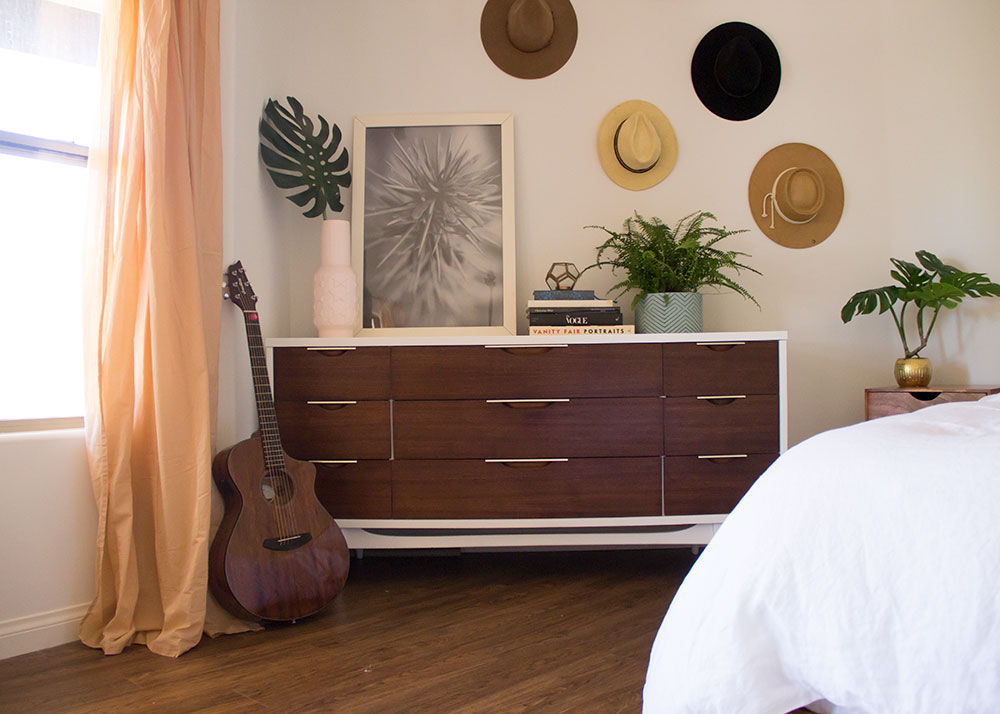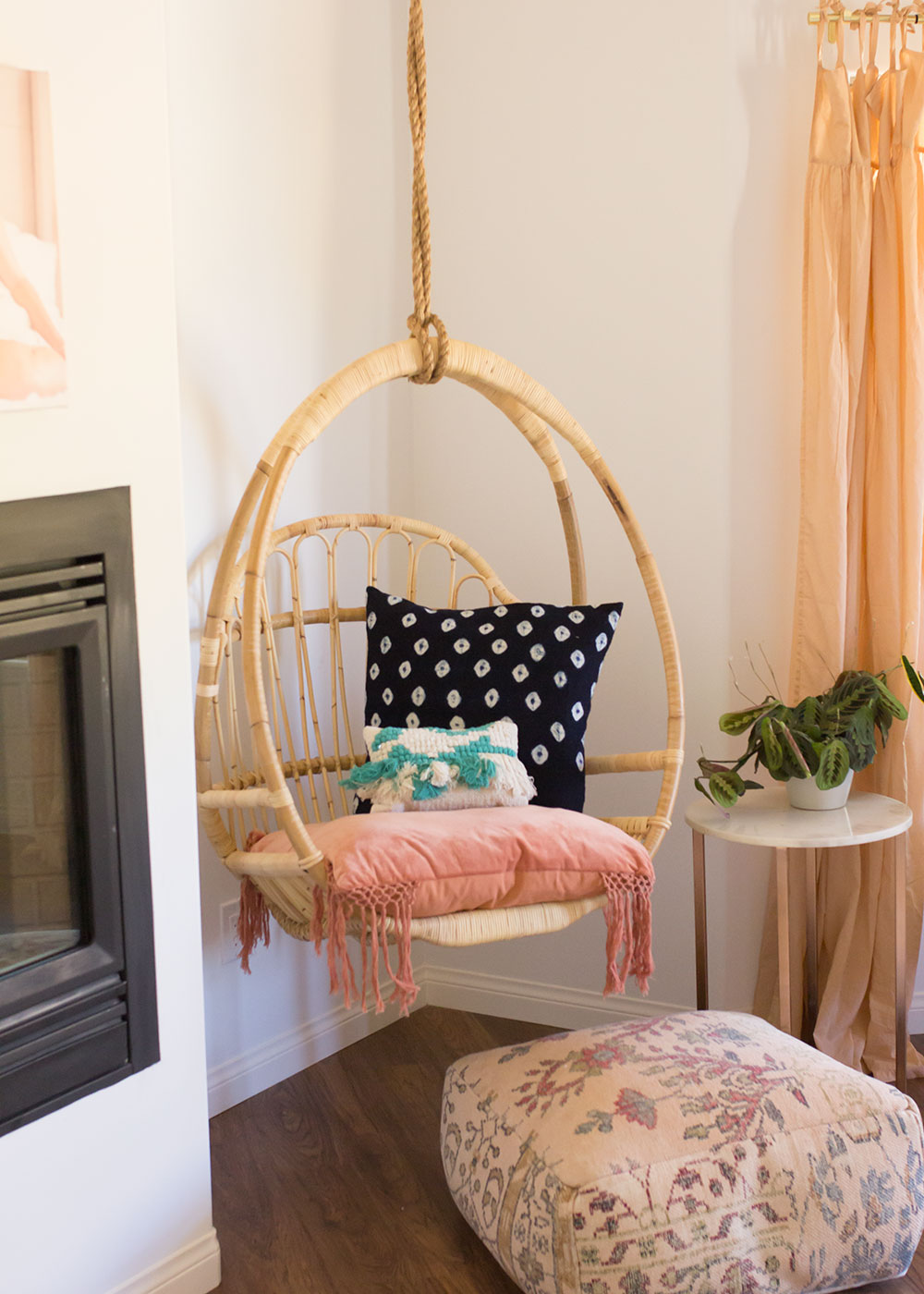 sources:
our green mattress c/o avocado green
bed pillow 1 | bed pillow 2 | bed pillow 3
art print over bed c/o max wanger and simply framed
rug [similar]
chair pillow 1 | chair pillow 2
curtains [similar]
marble side table [similar]
more ways to shop the post here:


This post contains affiliate links and all my own opinions! Thanks for shopping these links, which help support this blog! xo