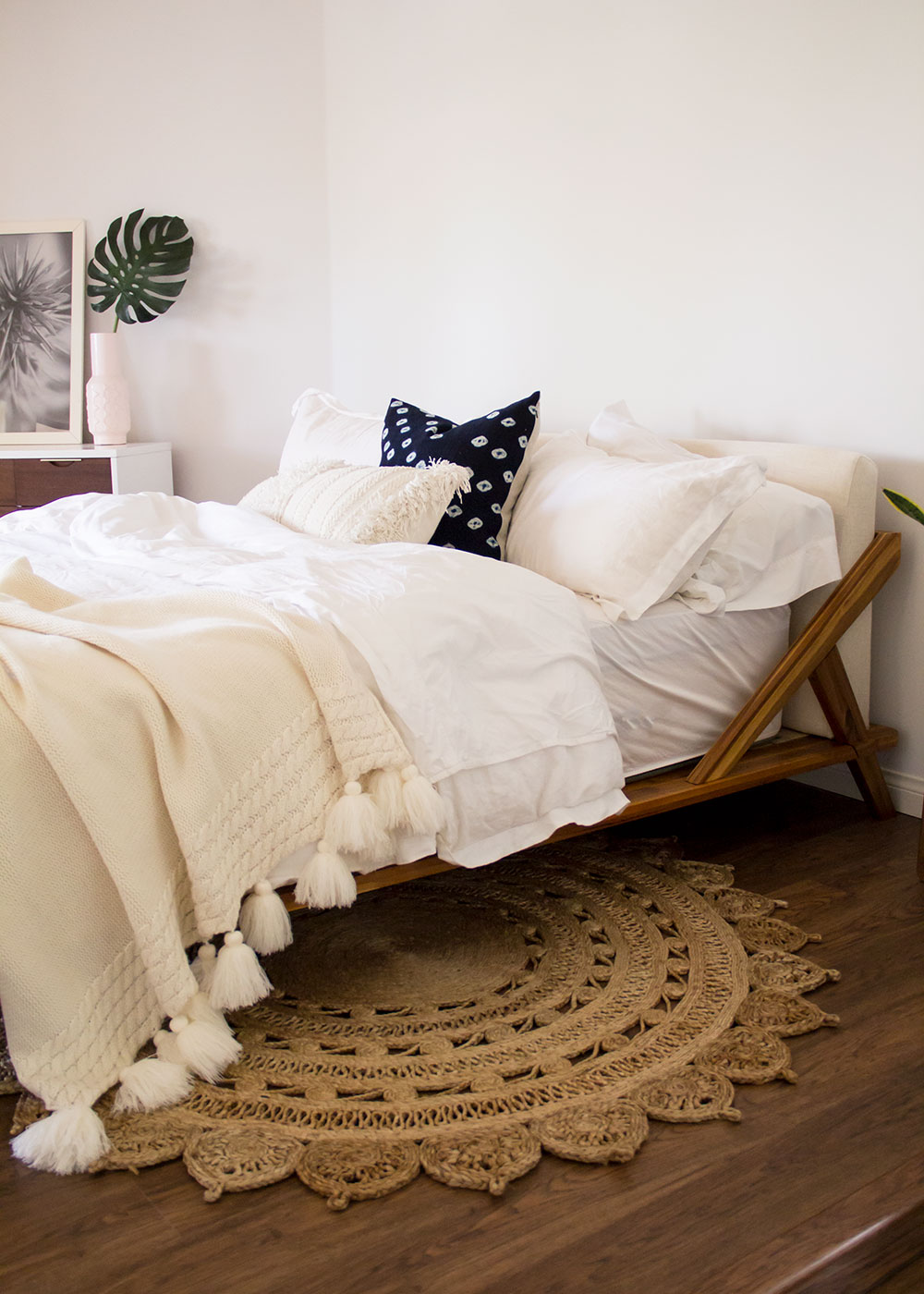 Since we moved into our new master bedroom a little over a week ago, I have been working on filling it with all the things we have always dreamt of for this space. Ok fine, mostly all the things I have always dreamt of! But luckily, my husband is mostly on board with my dreaming so far.
I have mentioned this before in some of my other recent home design posts [see here, here, and here], but the way I like to work on designing a room is by first finding inspiration. Then I start to zero in on what it is I love about the pieces in those inspiration pics I find. And then I start to source, source, source! Once I have my mind set on something, I will search and search until I find the best piece at the best price. The best price isn't always the cheapest, in my opinion. But more so I look for how unique the piece is or if I can find something similar elsewhere, or maybe just find a good deal/sale on the exact piece I want.  And since I know firsthand that sourcing is one of the parts of the process that takes the longest, I wanted to share with you some here!
But first, some inspo. Here are some of my favorite pins from Pinterest I've found over the last few months. You can find all of these images on this Pinterest board, "master bedroom".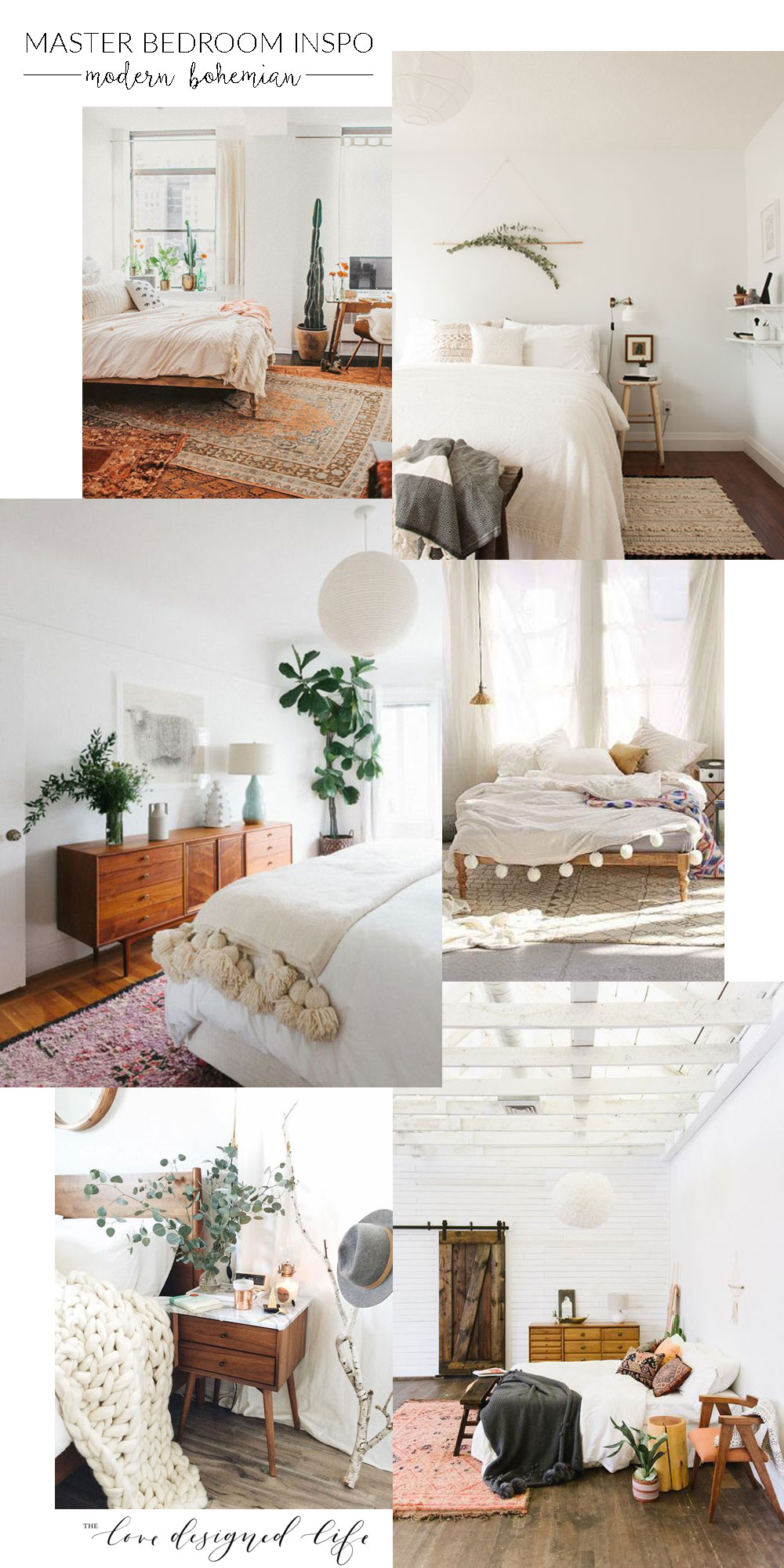 The very first thing I was focused on was a bed. When we moved here to Arizona about three years ago, we downsized in a lot of ways, one of them being we went from our beloved king size bed to a queen, which better fit our small apartment at the time. Ever since then we have both been itching to get our king bed back, and if you saw my post last week, you know we finally got it!
We are still totally in love with our Avocado Green mattress! Every night when my husband gets into bed he tells me, "this bed is just soooo comfy!" Which makes me feel like a pretty good wife and just so happy. The other reason it is just so darn delightful to get in to is this gorgeous new bedding that was all sent over to us from The Company Store. Since we have this fancy new organic mattress, I really wanted to be sure the materials we were putting on top of our bed were sustainable and natural too.  I found everything I was looking for in bedding all in one place at The Company Store!
These two testing it out for me the other day.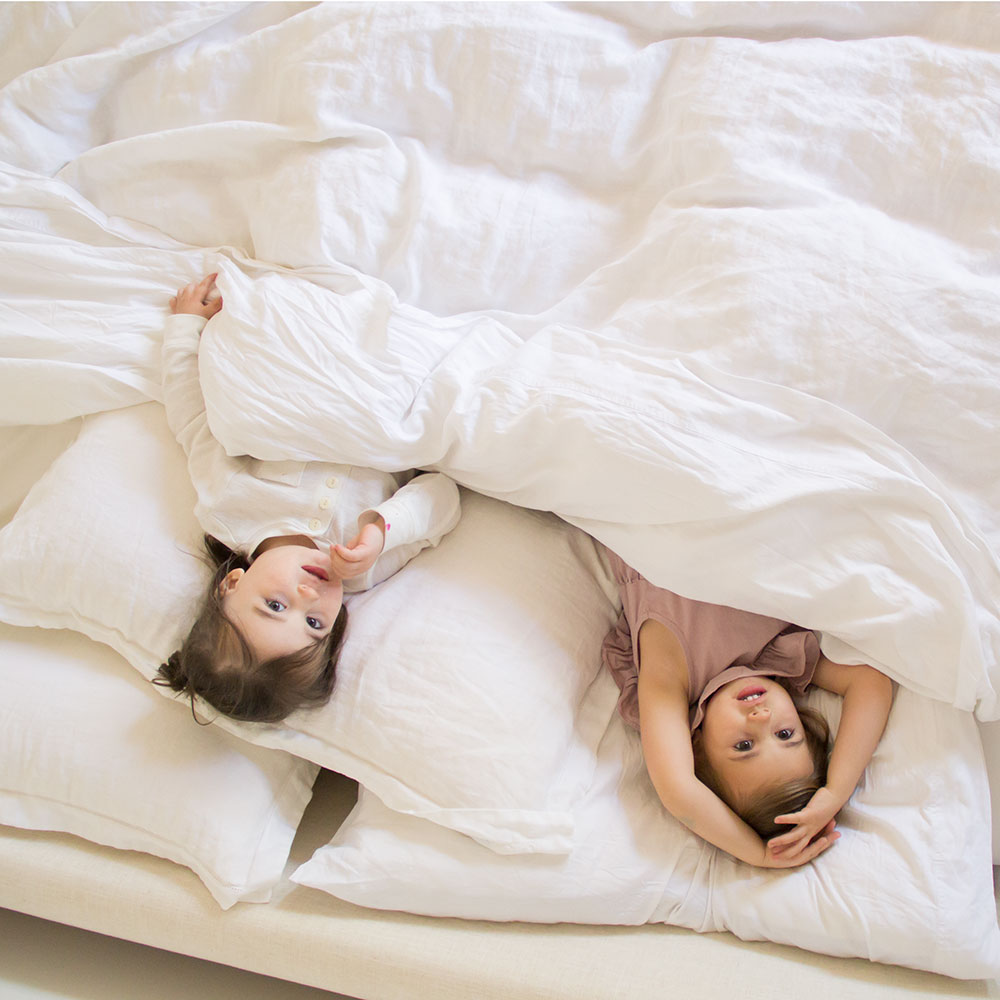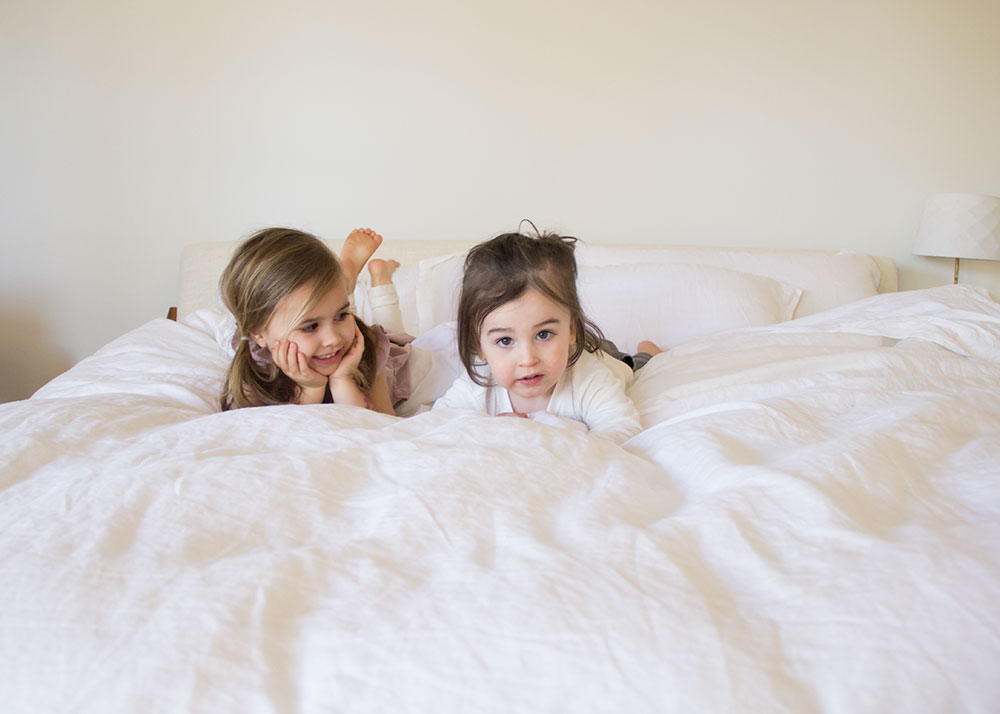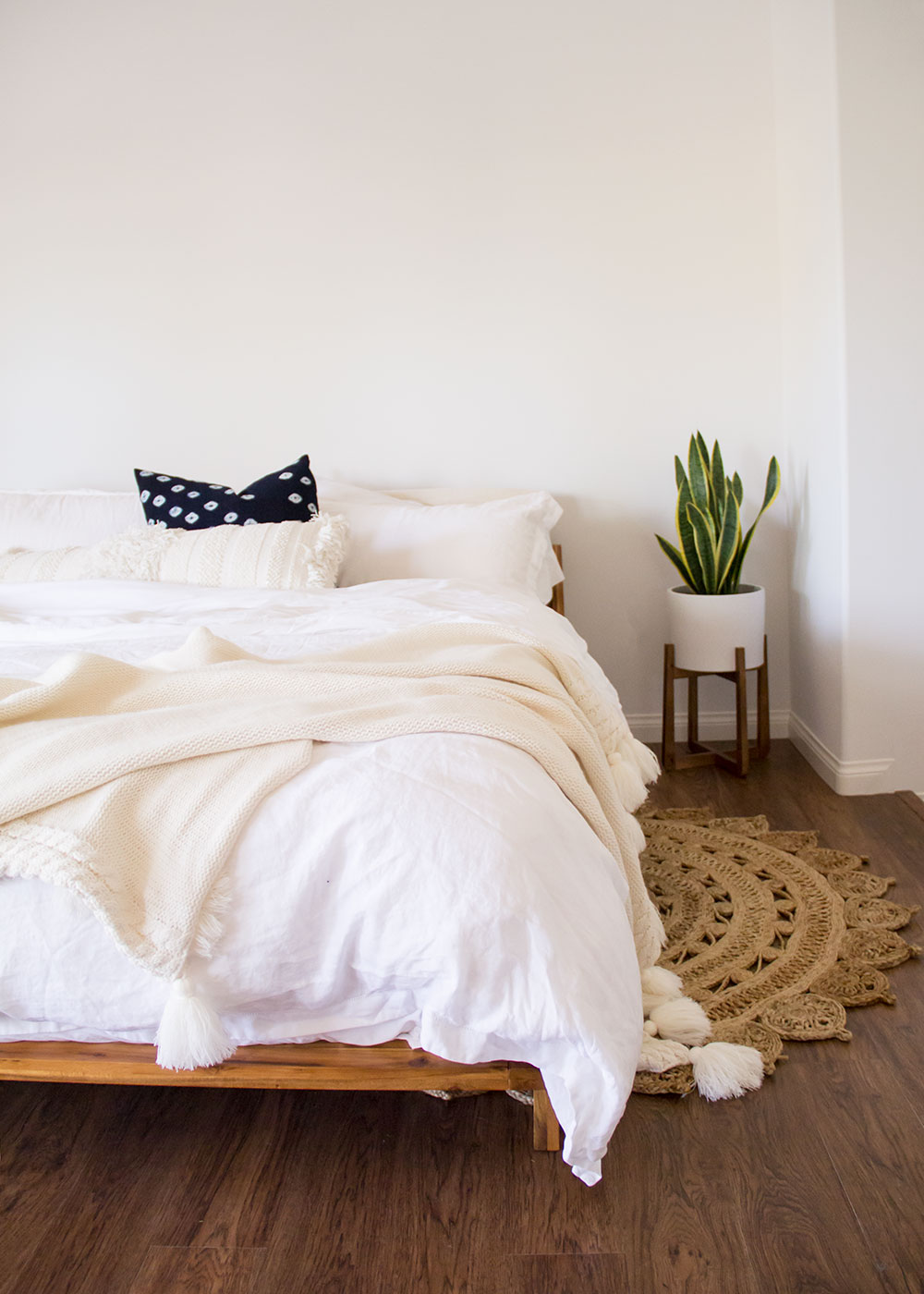 the softest bamboo sheet set | organic down comforter | comfort wash linen bedding | long throw pillow [similar] | bedframe | rug
Having the bed all set is a big step and feels really good! We also have a gorgeous vintage mid-century modern dresser that we bought a couple of years ago [which you can just see a little corner of in the very first image here!]. I am so obsessed with it and it has been really the center of my inspiration for this room. I even made sure when we were designing this room that I would have a wall big enough to put it on (because the original room before construction did not have a good space for it!). But don't worry, even though ours is one of a kind, I linked some similar dressers for you at the bottom of this post!
So if you're wondering, what is still left on to get for the rest of this room? Here's my short list, followed by my inspiration board!
side tables
bedside reading lights
chandelier light
more rugs [I love the layered rug look!]
hanging chair for the corner
a poof or foot rest for said chair
curtains or window coverings of some kind
art for over the bed and/or fireplace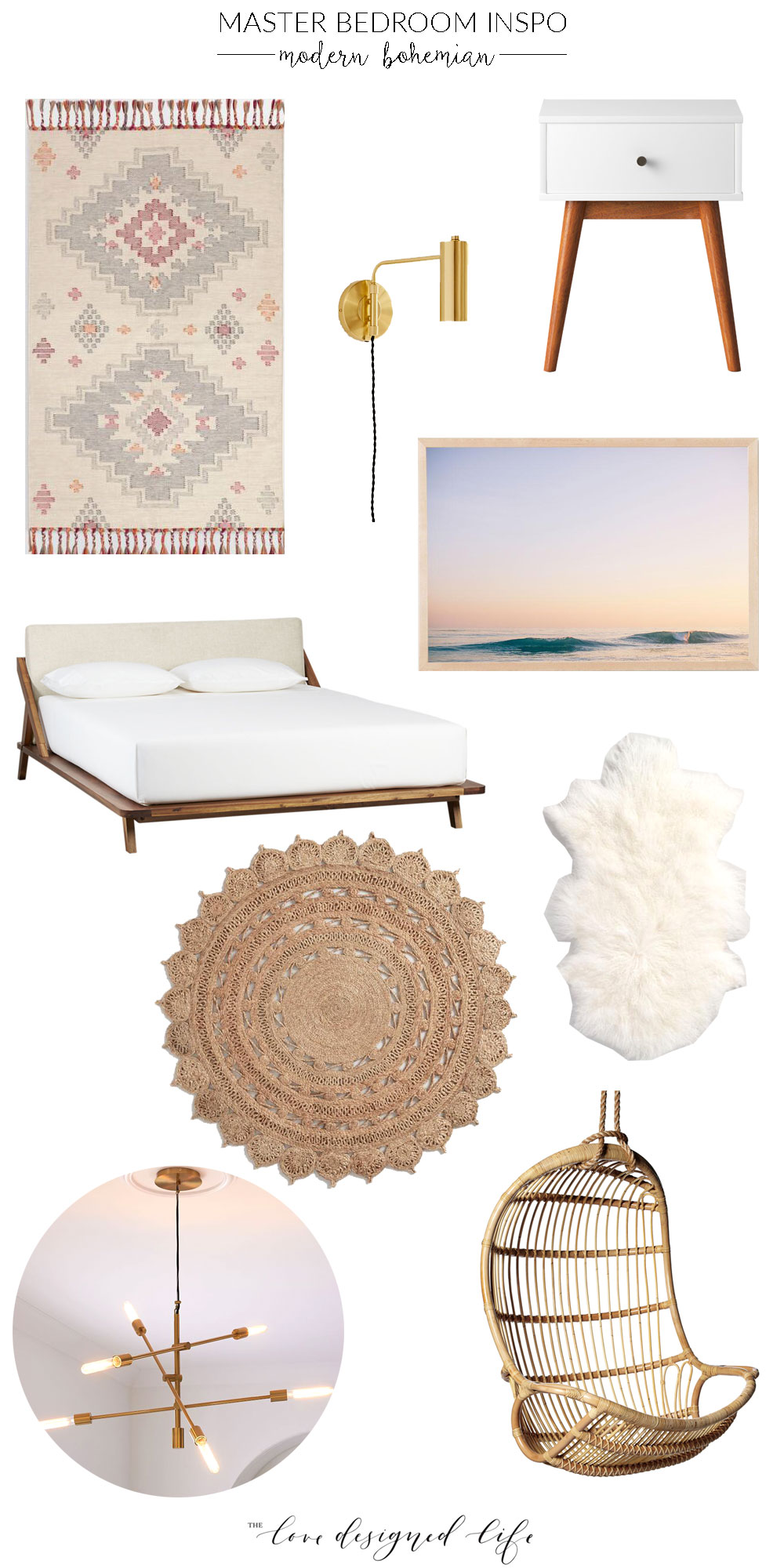 kilim rug | brass sconce | side table | bedframe | framed print | round jute rug | mongolian fur | modern chandelier | hanging chair
And here is some more modern bohemian shopping inspiration and sources for ya!

I'd love to hear any good sources you have for unique modern bohemian decor! Tell me in the comments below!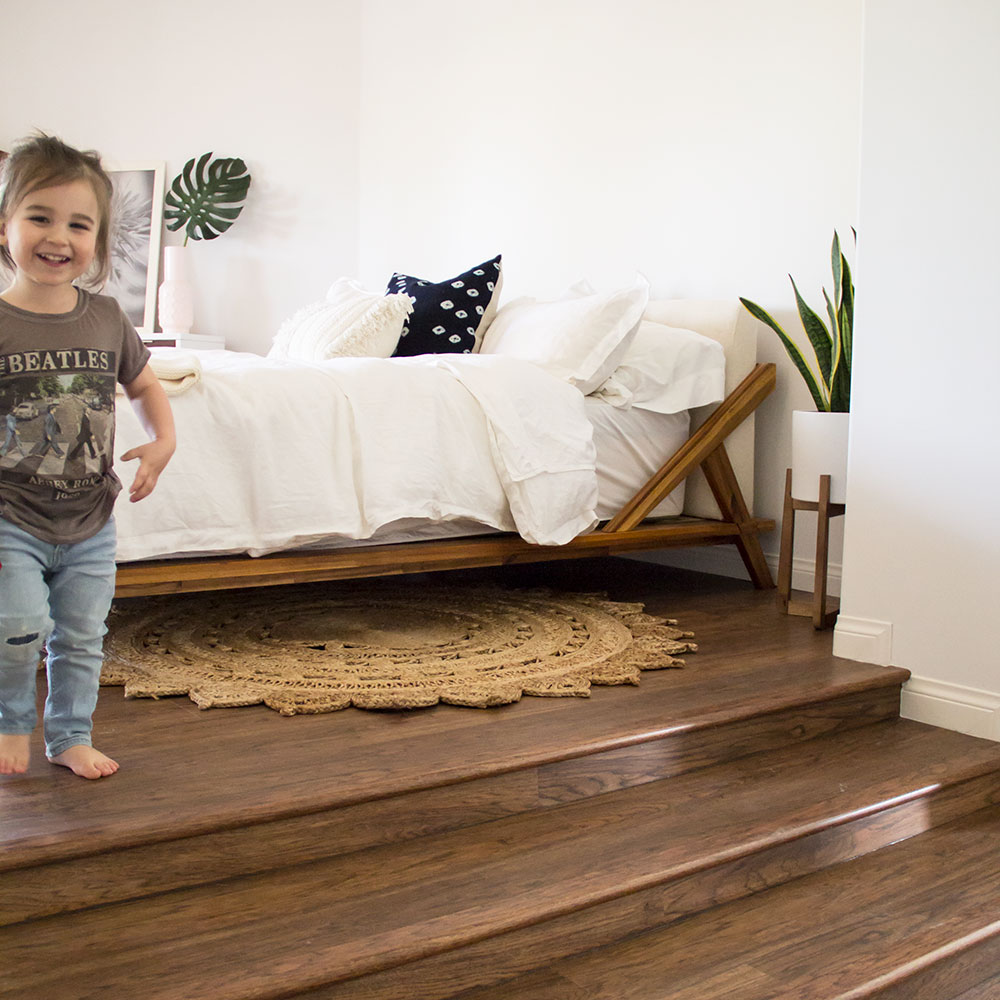 Our bedding was sent to us courtesy of The Company Store in exchange for me sharing how much I love it with you! This post also contains some affiliate links. Thanks for supporting the brands we love!