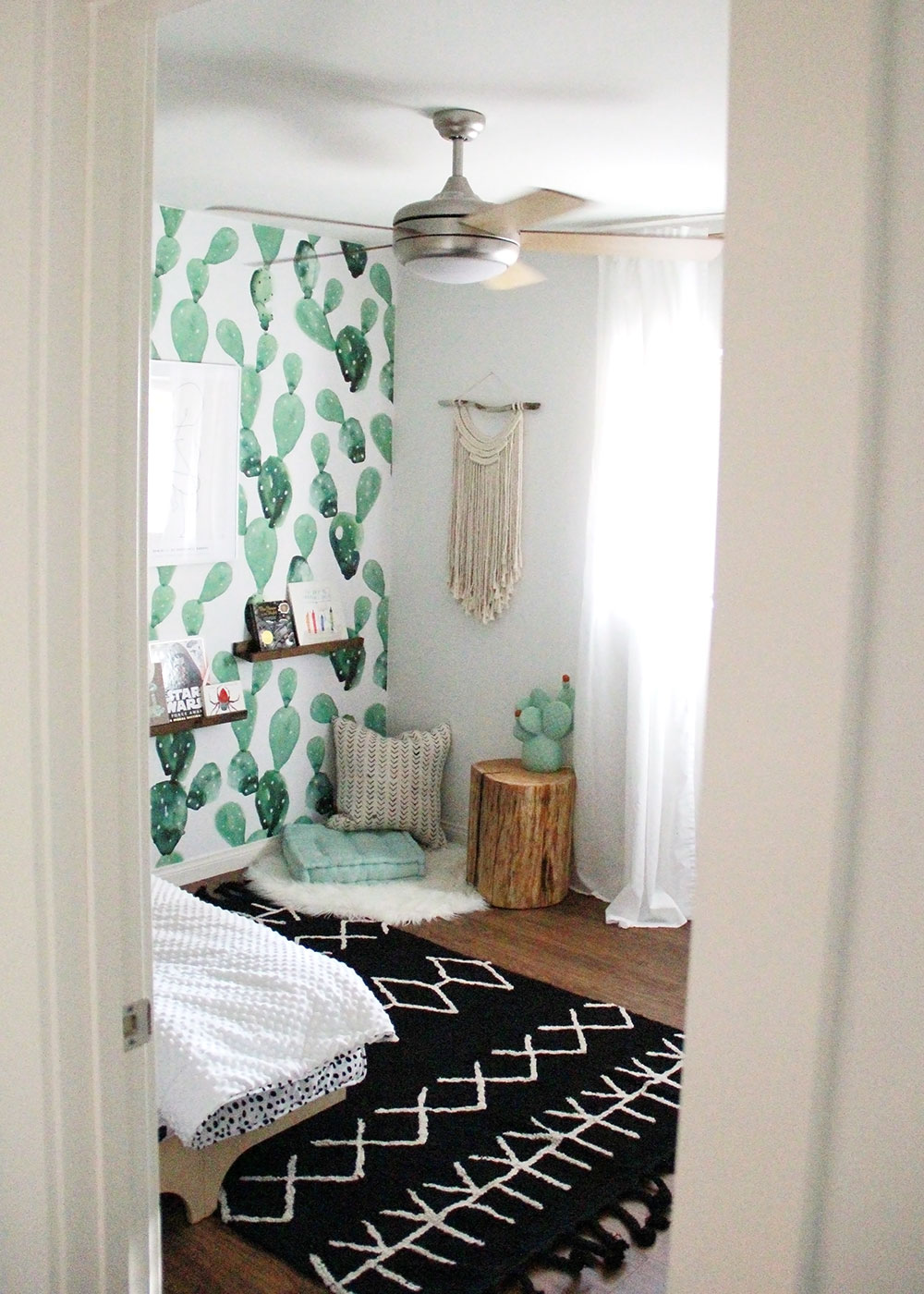 My boy's shared room reveal is finally here! It's been so fun working on this room that my boys chose to share.
To know me is to know that I am a girly-girl at heart. So finding the compromise between a boyish vibe and some classic pieces that they can grow with them for the next several years was a challenge. But I am so happy with how this turned out! I think it's safe to say this room is quickly becoming the fan favorite around here. We've been reading in here every night before bed together. It's gotten to the point where my daughter is now asking me for a bunk bed too. [Insert eyeroll since she just got a brand new big girl bed too.]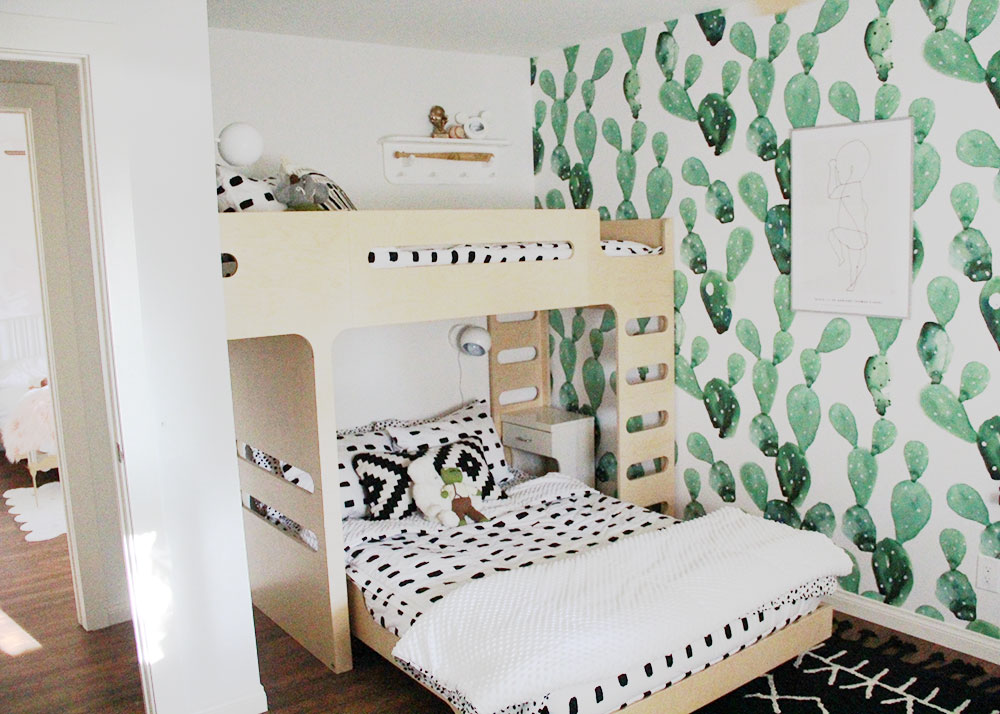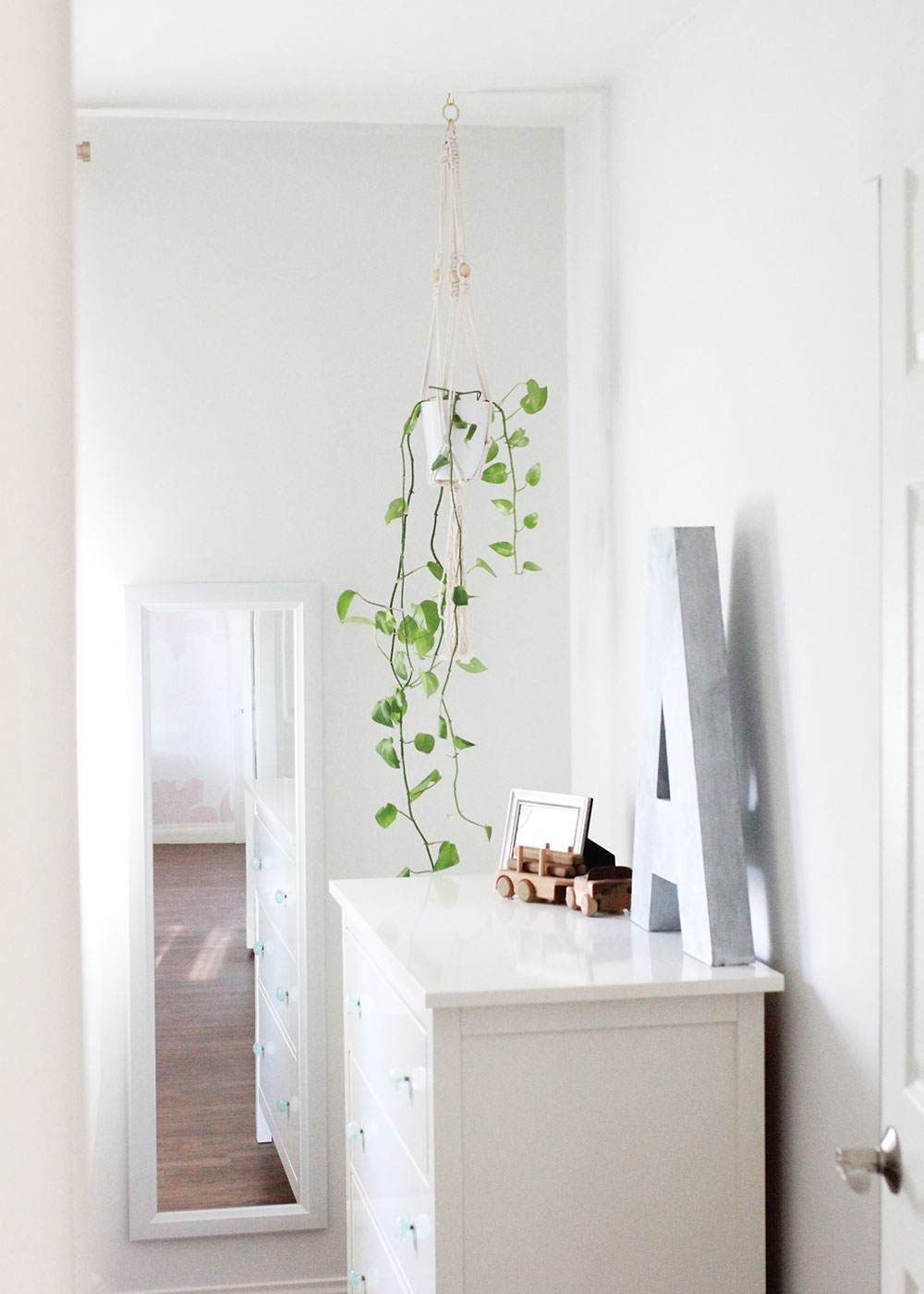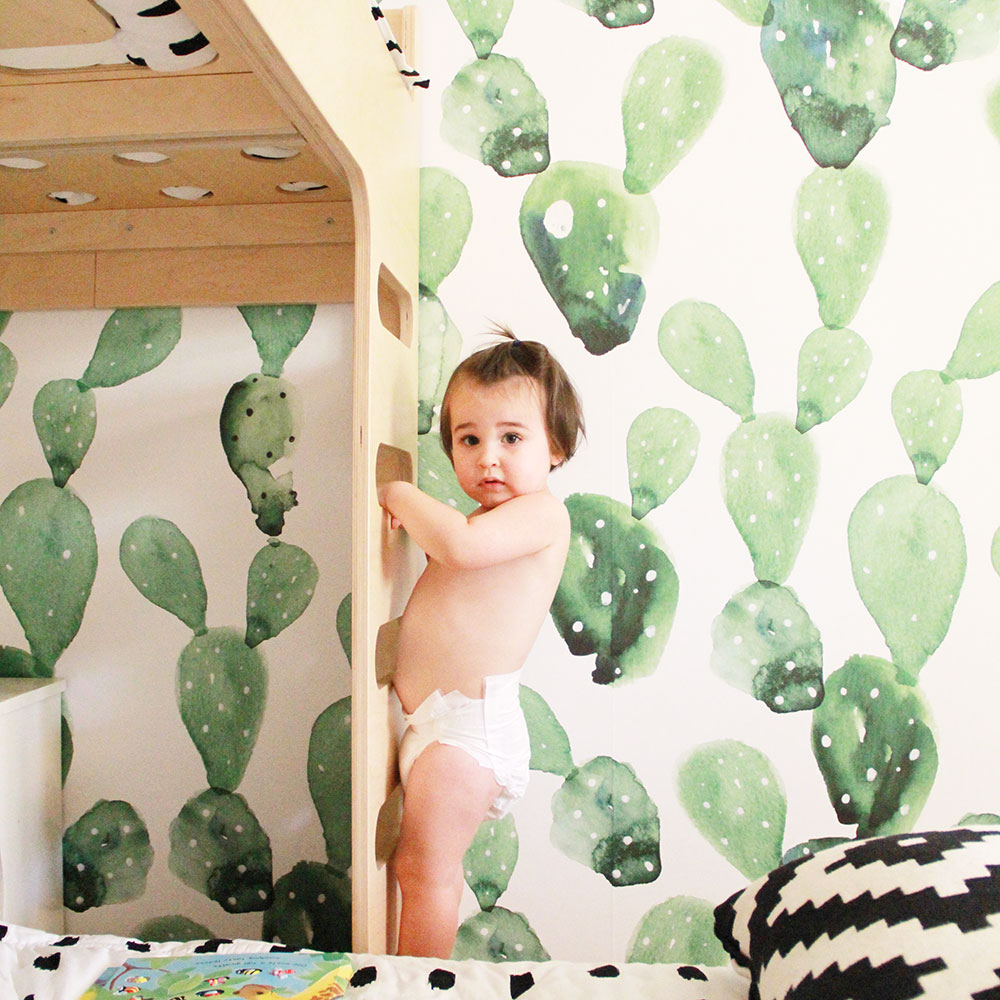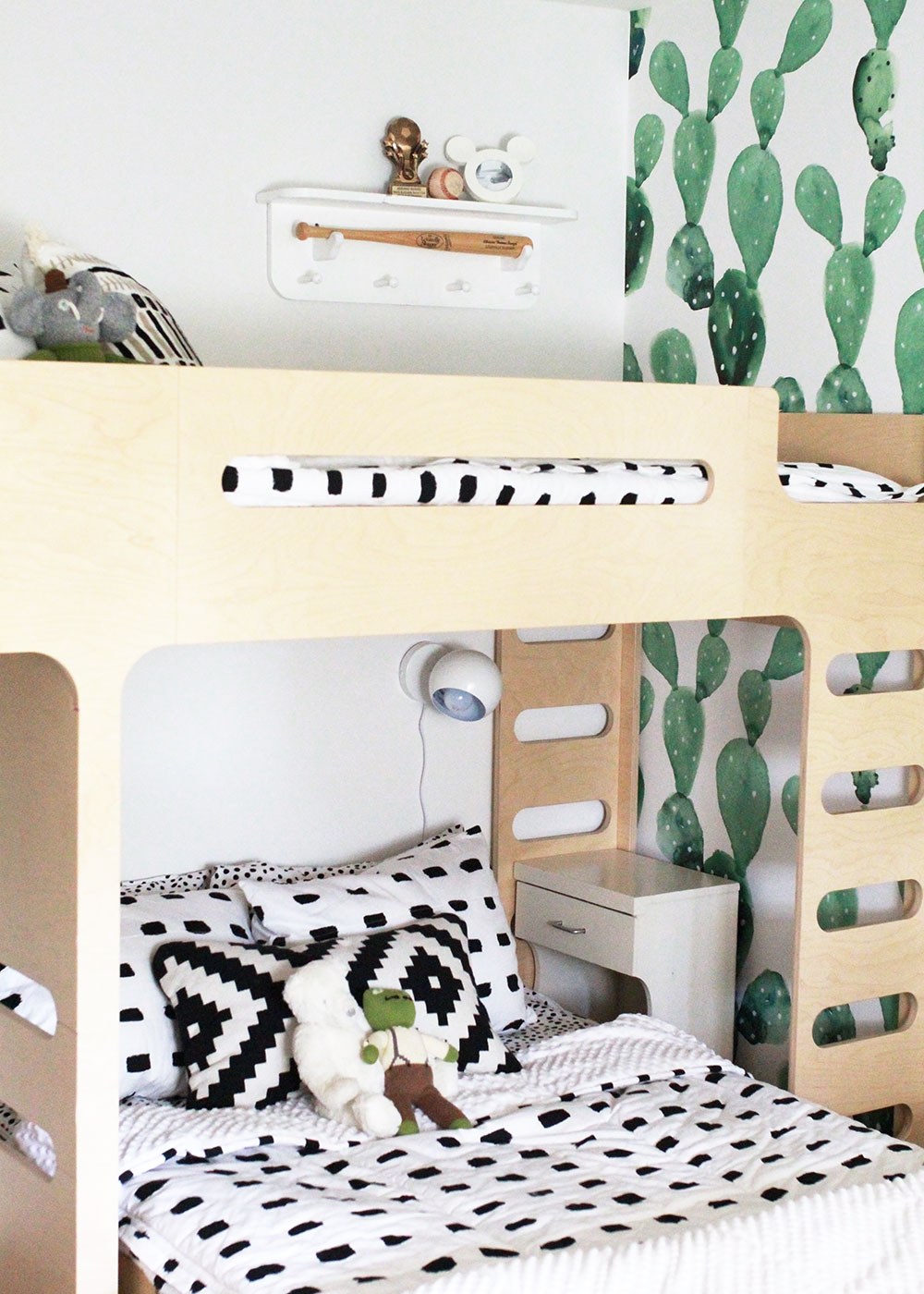 To get the scoop on where my inspiration for this room started, check out this previous post for more. Go ahead, I know you want to. 😉
Now, to pick up from where that post left off, once I had the bed and the bedding figured out, I started thinking about a rug. We went with all luxury vinyl plank for the flooring in the house, so I wanted to have a rug in here to soften up the space for my monkeys. I have loved the rug we got about a year ago from Lorena Canales for the kids' room when my older two were sharing in our previous house. [See the post from when my baby girl first got her big girl bed here.] We still have that rug and I plan to use it in her room here in this house too! If you aren't already familiar with Lorena Canales, probably the best part about them is all of their rugs are all MACHINE WASHABLE. Which for a kids room is just a no-brainer, amiright? The sizes available are also perfect for kids rooms. And they have added so many designs since when I first got our original rug. Not just for kids anymore, many styles are sophisticated and could really work in any room!
For the boys, I chose this black berber style rug with the cutest fringe tassels. I thought it worked well with the modern-boho desert vibe I was going for. And since I had already started with black and white in my color scheme, I figured this would work as well! Bonus: it's so soft to walk on and I am so happy with how it looks in the space.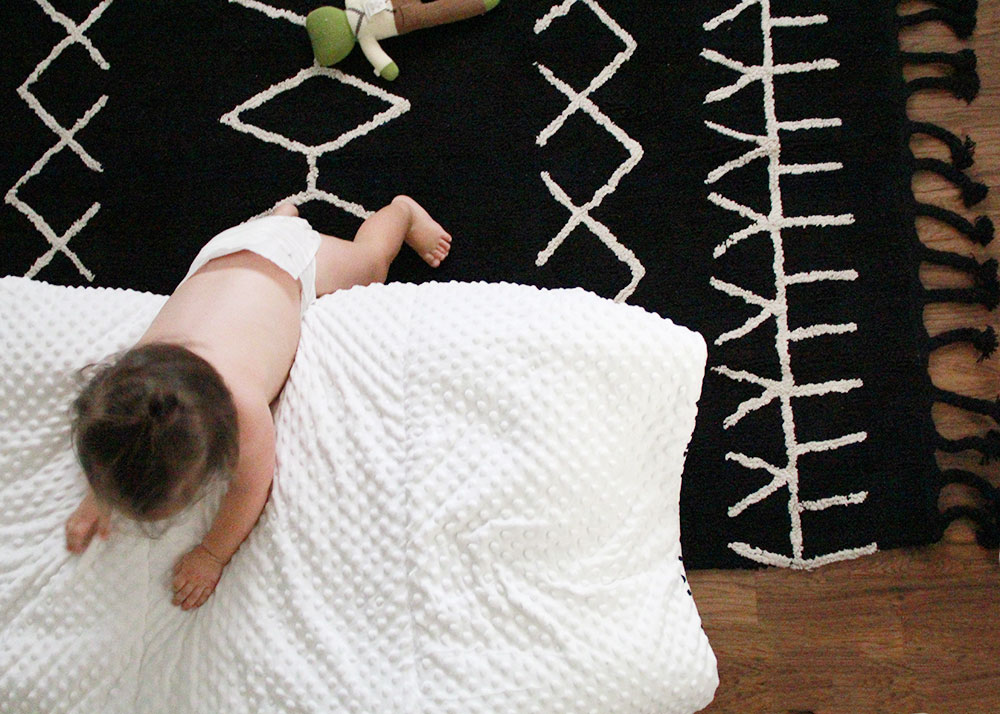 As the room started to come together, I decided I wanted to do something fun for the walls. I am loving the wallpaper trend I have been seeing lately, but I was nervous. Nervous to commit to something I might end up getting over in a few months. And then what would be the process to take it down? But then I found this removable wallpaper from my friend Whitney who just opened her shop, B Darling. That's right, it's REMOVEABLE! If you've been following along with me on Instagram, you might have caught some of my tips on how to put it up. Spoiler alert: it's super easy. And I am also doing a wallpaper wall in Alessandra's room. So I will tell you a few more details when I get to that post!
pssst, use my code for B Darling to get 15% your entire order! paige15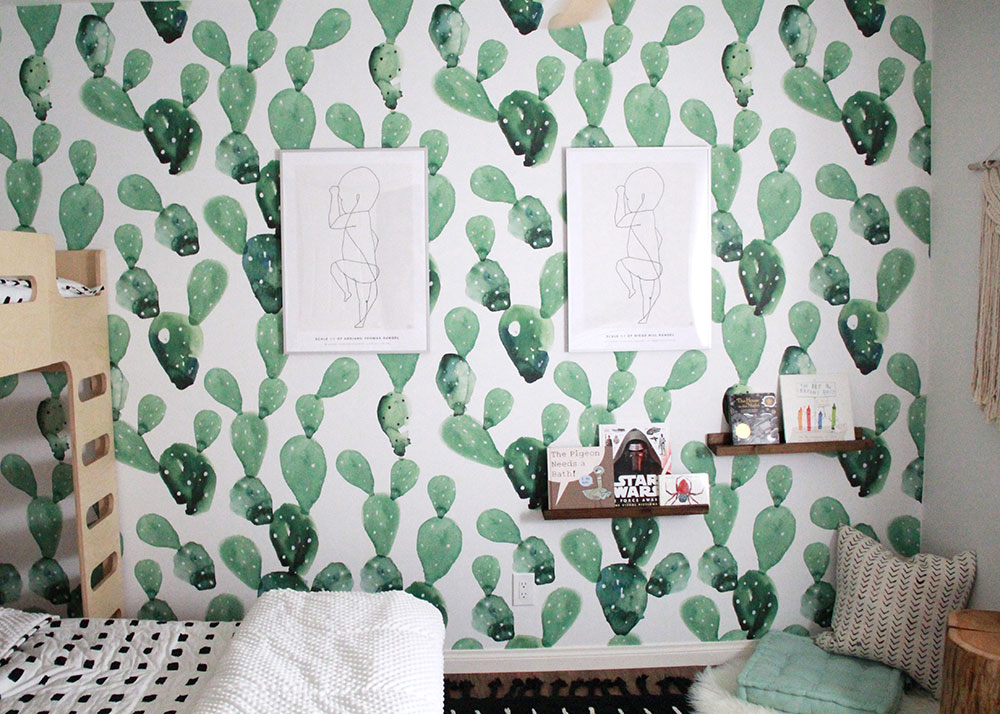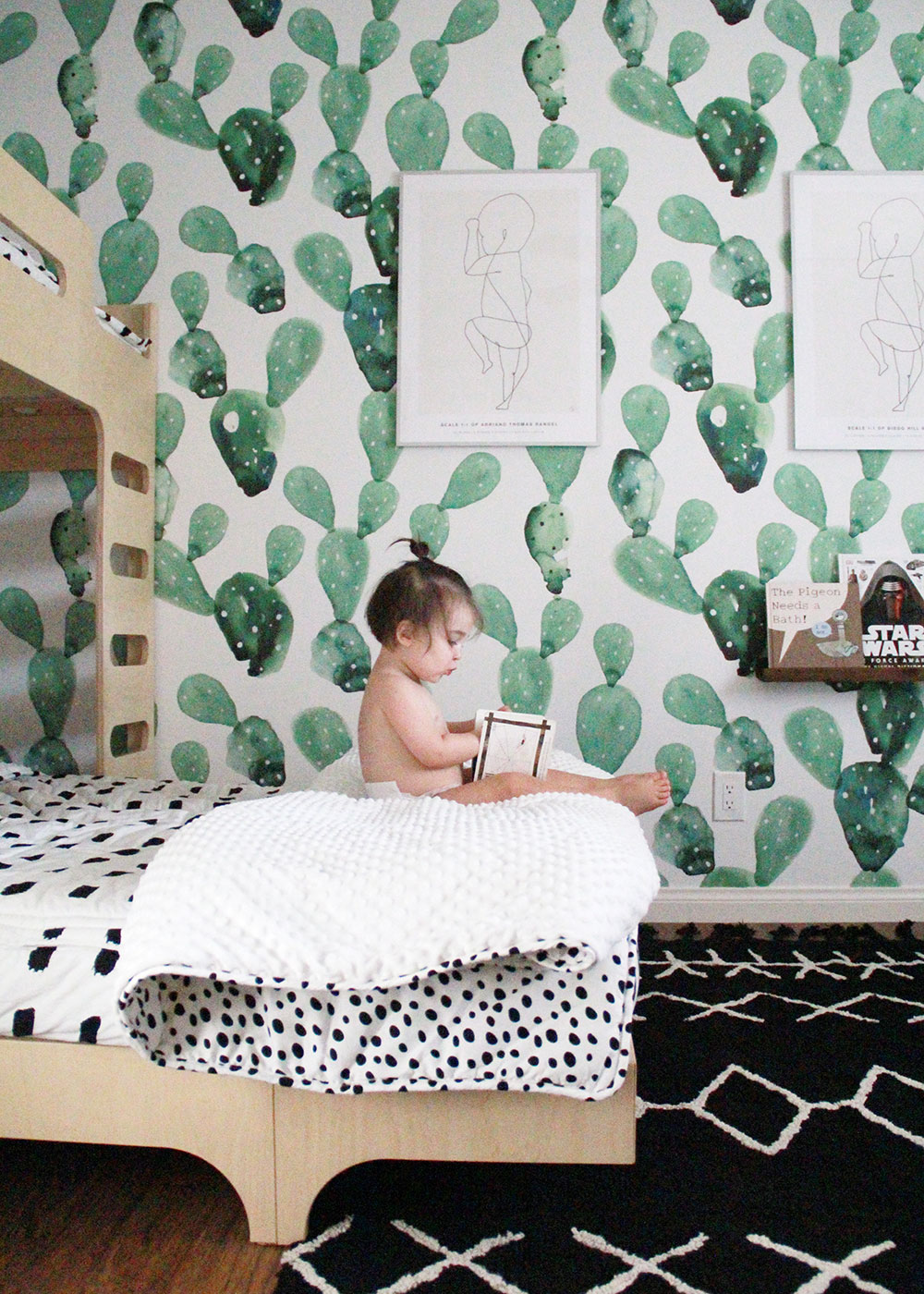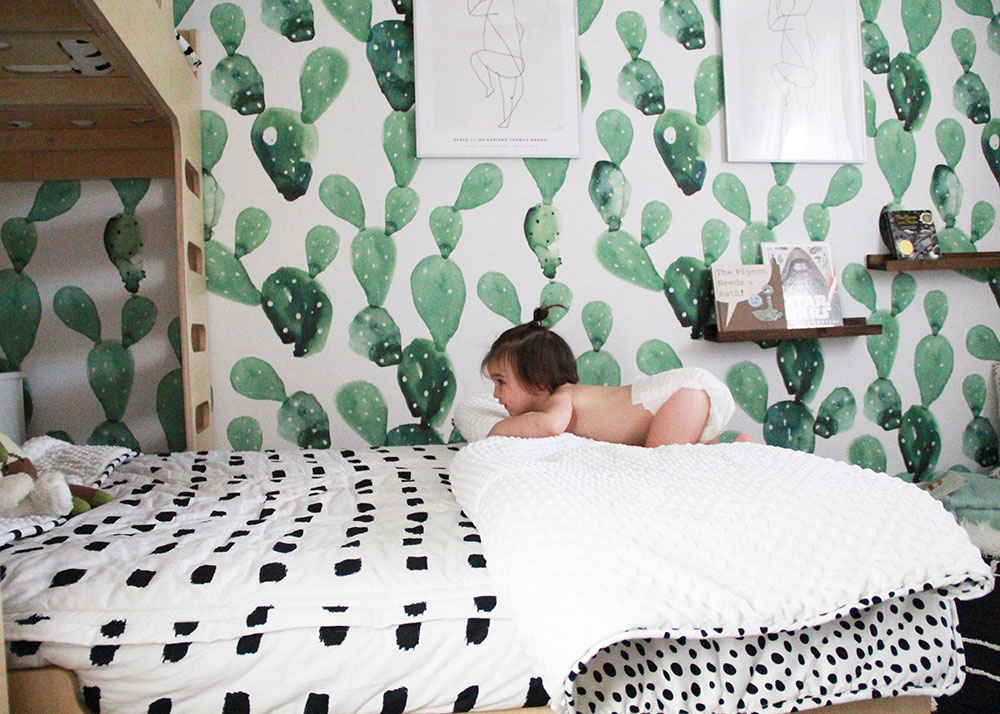 For the curtains, I was originally going to try to re-use some grey and white wide striped blackout curtains that I had DIY'd for my kids' room a couple of years ago. [You can see their old shared room here.] But since at this point there already was a lot of pattern going on, I decided a simple white sheer curtain would bring some peace and simplicity to the room. This room actually doesn't get a ton of light anyway. It has a west facing window that is covered by an overhang. Which is good for early mornings, but not as great for taking pictures. Hashtag blogger probs.
In this corner I decided to do a little reading nook. My first grader now has to read every night as a part of his homework, and of course we read to the little ones too. So I liked the idea of having a comfy spot that both boys could do just that.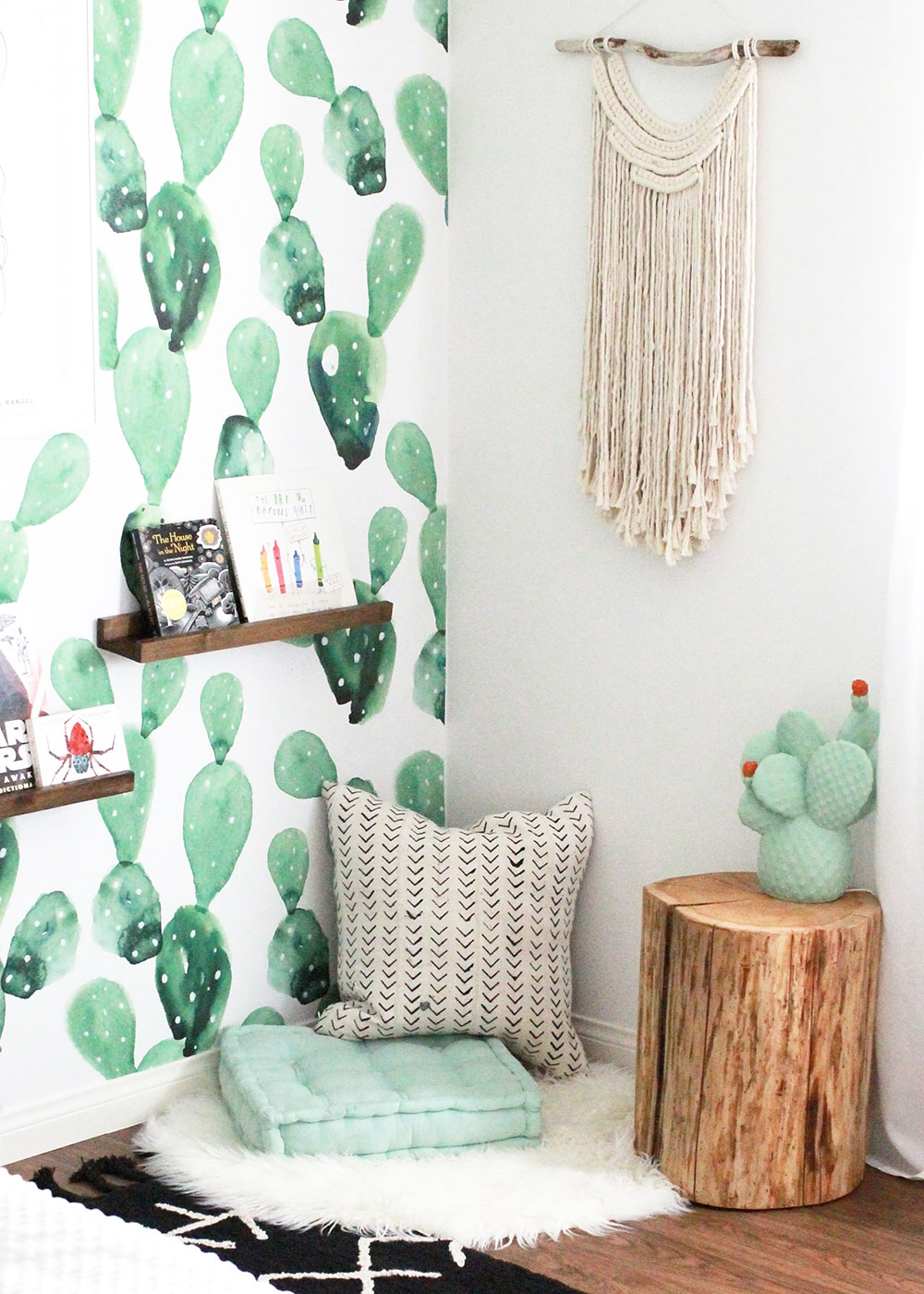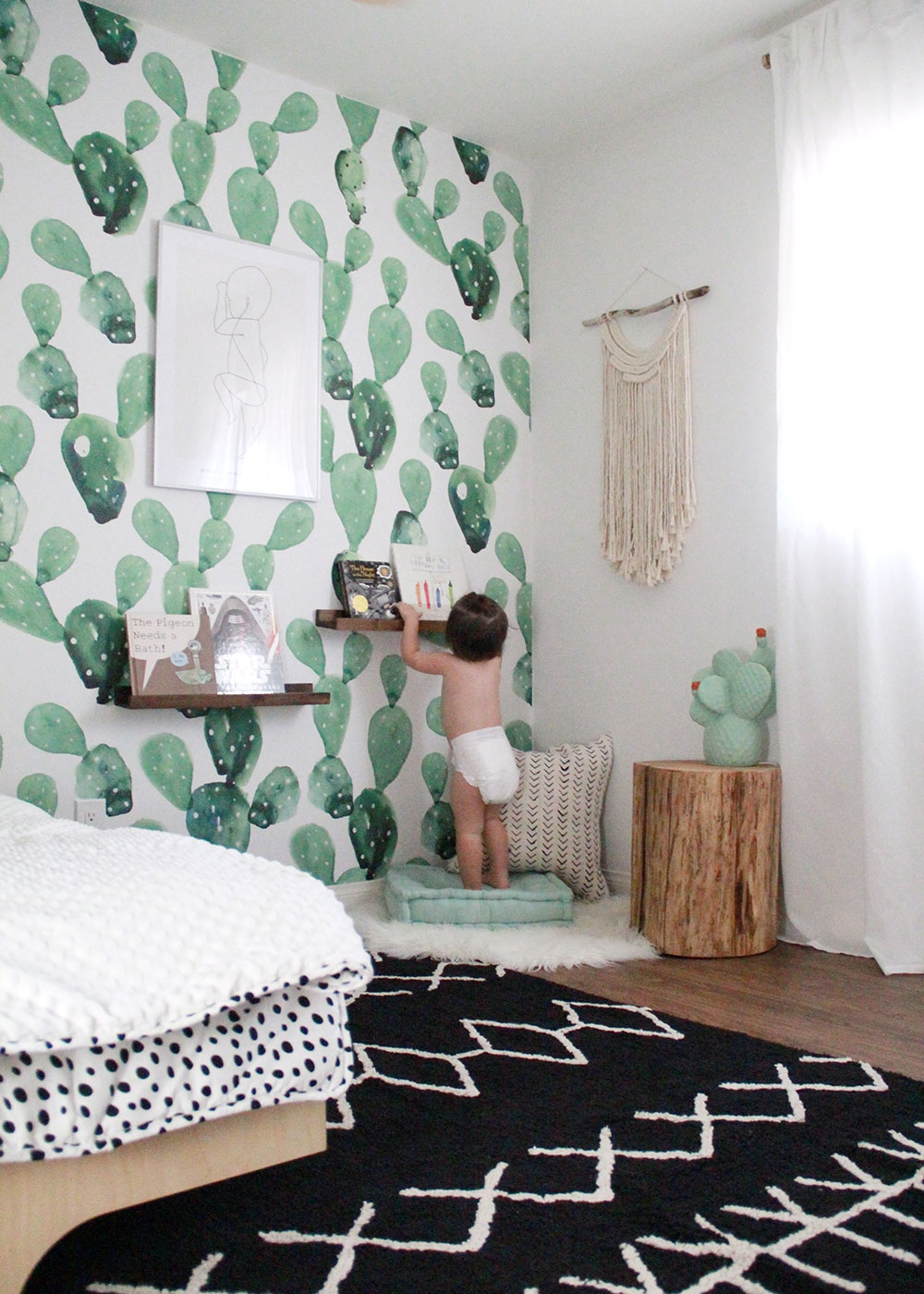 The dresser and some of the other pieces in this room we already had. Some of the accessories are new. Anyway, I am linking as much as I can for you below, so keep scrolling if you want more deets on something you see here!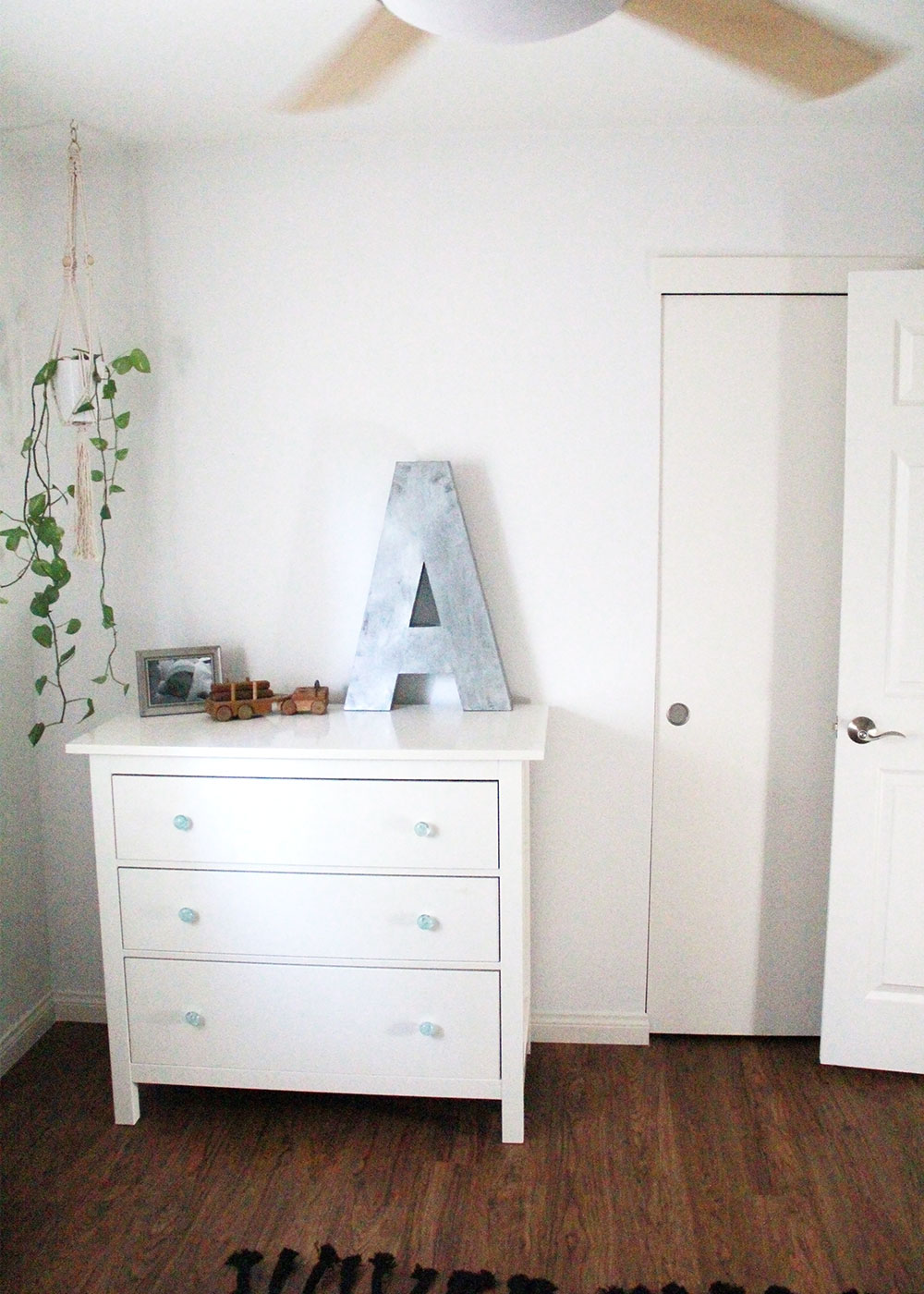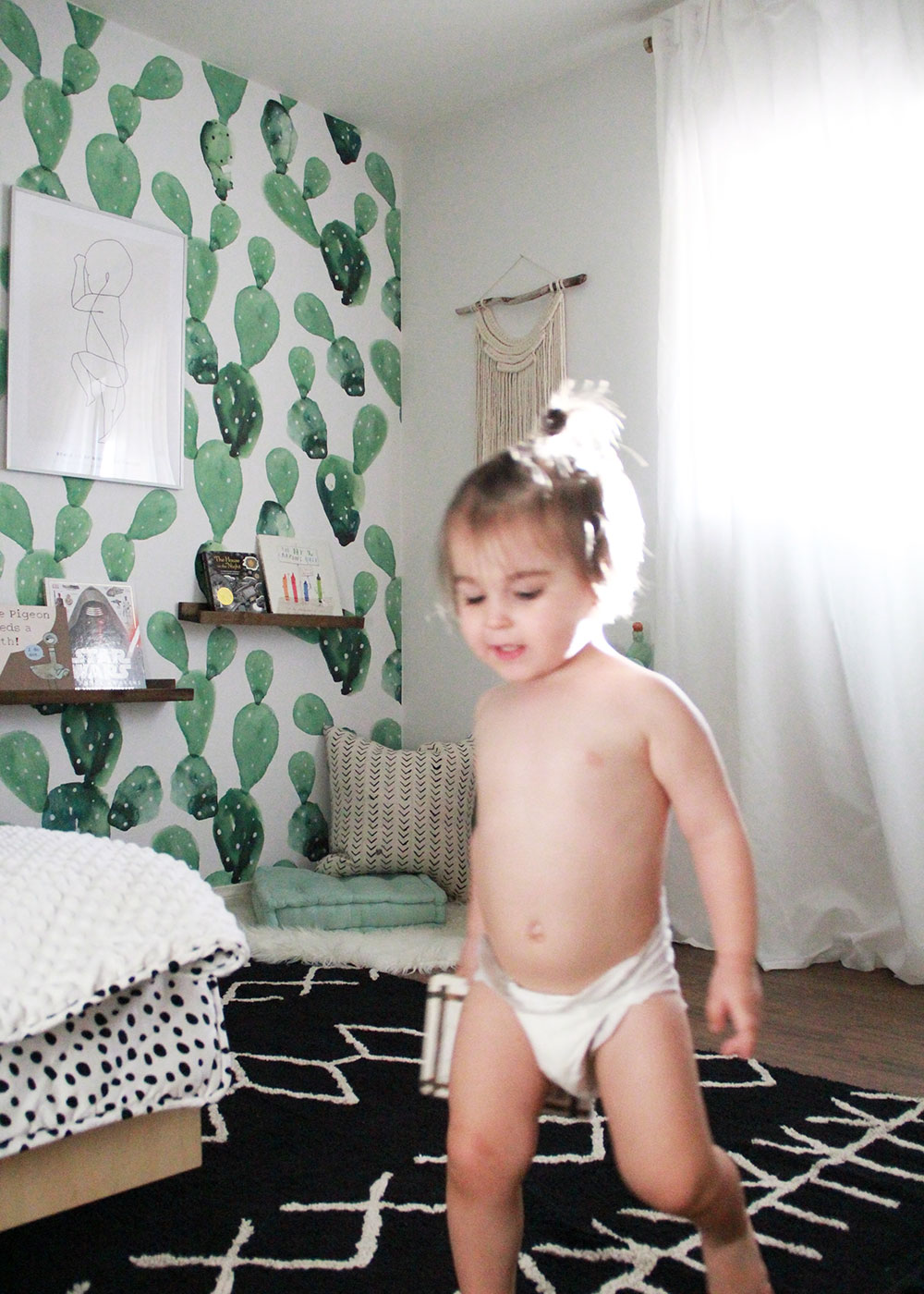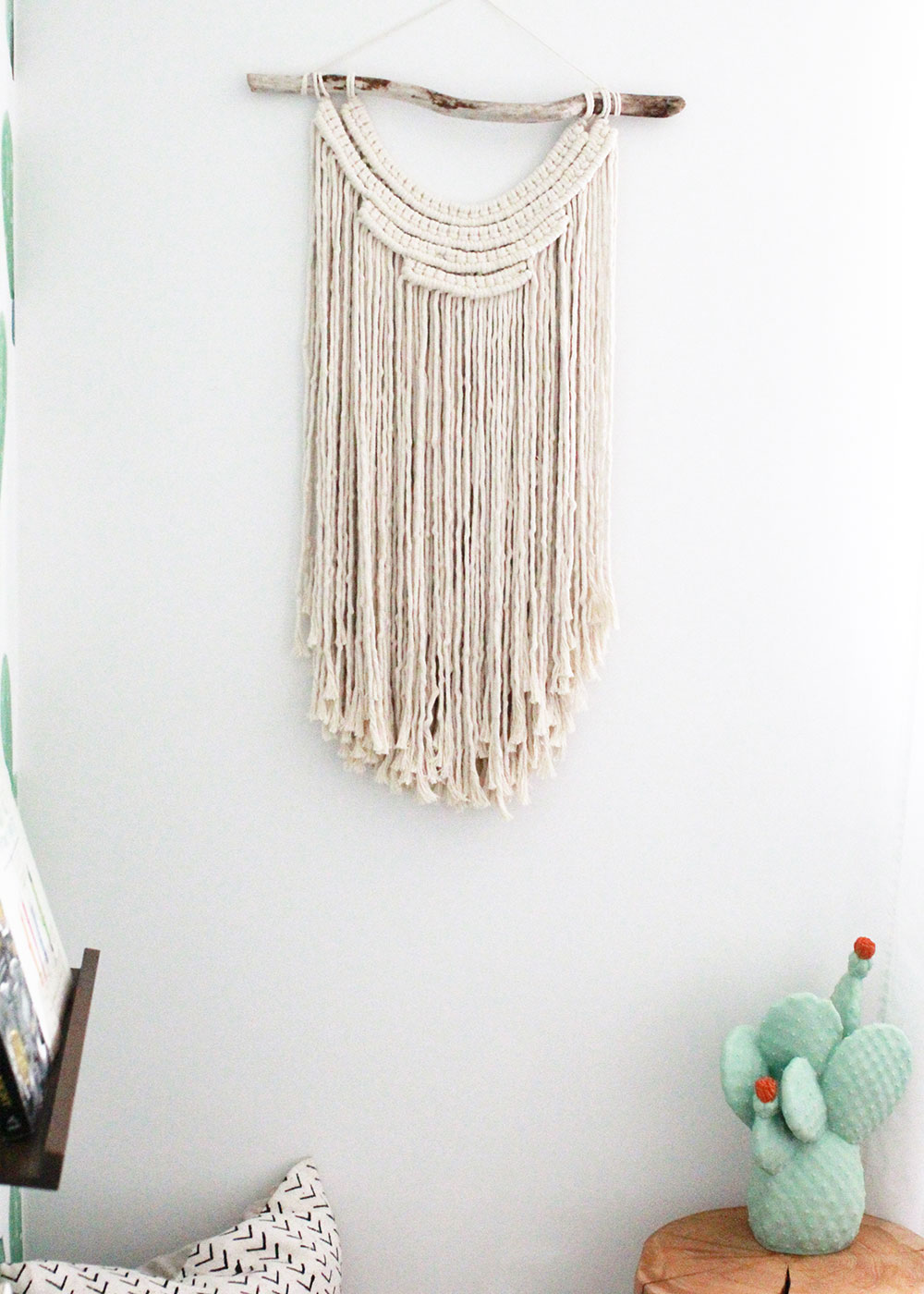 bunk beds in collaboration w/ Rafa Kids
bedding c/o Beddy's
wallpaper in collaboration with Shop B Darling [use my code paige15 for 15% off!]
boy's baby posters c/o The Birth Poster
black berber rug c/o Lorena Canals
macrame wall hanging and plant holder by Woven By Ro
tree stump side table from West Elm
floor pillow from Urban Outfitters
large metal A from Anthropologie
cactus lamp from Anthropologie
wall sconces over the beds from Urban Outfitters
white sheer curtains from IKEA
brushed brass curtain rod from West Elm
Hey friend! if you like this room reveal, go ahead and pin this to your Pinterest! And while you're at it, be sure to follow me over there @thelovedesignedlife.
shop the post!

This post contains some affiliate links, which if you click through and make a purchase, I will receive a small commision for. Some product was gifted or partially gifted in exchange for sharing my honest opinion with you guys. All product collaborations for this project were initiated by me, because I genuinely love these brands so much. Thanks for helping support our family by supporting the brands we love!