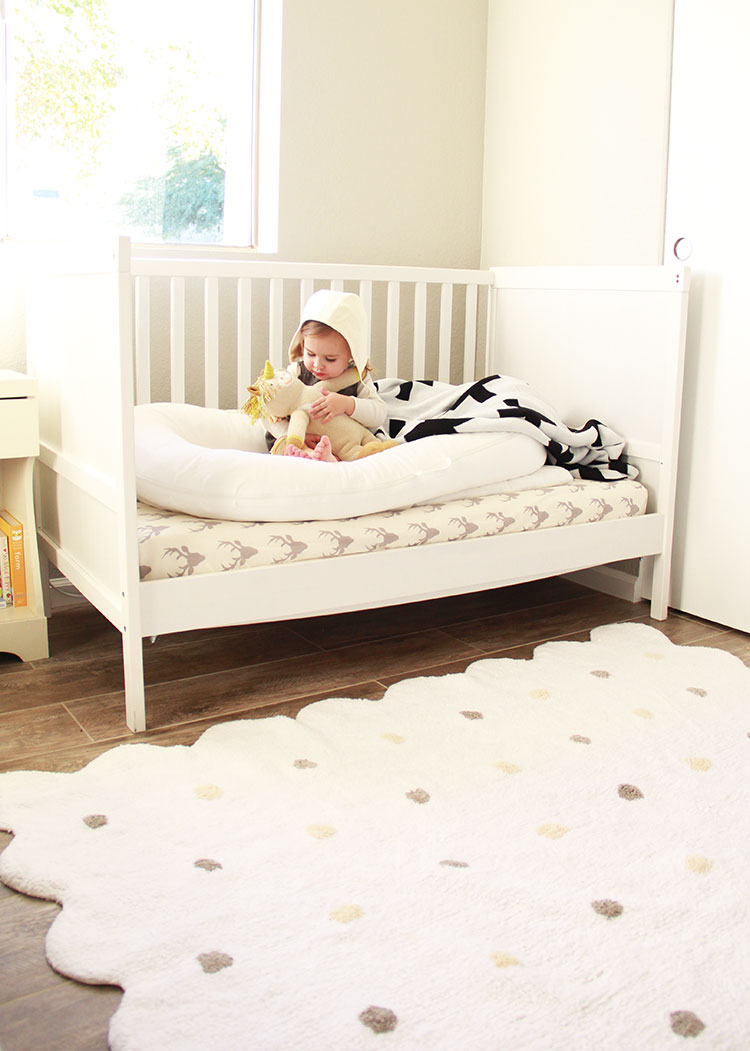 As you have most likely gathered by now, we just moved from an apartment to our first house! My husband and I have moved so many times over the years, but somehow it never seems to get any easier or less annoying. I loathe moving and can't wait for the day when we can finally settle in to a house of our very own. But for now, we made it and we are settling in, slowly but surely.
Part of the reason we needed to move was that our little guy is getting bigger and we just needed more space! We were in a two bedroom apartment, so as you can imagine, it was starting to feel quite tight for our growing family of five. We debated about how to divide up our new three bedroom house and in the end, we decided to keep our older two together (they have always shared a room), and we have the baby in our closet. That sounds awful, but actually the closet is bigger than the second and third bedrooms, so there is plenty of room in there not only for all of our clothes, but also for a crib and a glider! And I like that he can still be close to me at night, even when we do move him to his own crib. The third bedroom will become my studio, which is very much needed!
So this brings me to the point that we need to transition our daughter out of her crib so we could use it for her baby brother. We're still not quite sure if we will get her a toddler bed to replace it or try for bunk beds [I am just very hesitant for safety reasons]. But anyway, we will cross that bridge when we get there. What we do know is that these rooms are very limited on space, so we can't fit two twin beds and we will have to get creative with arranging the furniture no matter what! This leaves us in this transition period where she is not quite ready for a big girl bed yet, but we want to start getting her used to the idea.
Our crib does convert into a toddler bed, but there is no built-in rail. So again, being the nervous nelly that I am, I immediately thought of our Dock-A-Tot to keep her cozy and safe. The Dock-A-Tot has been a lifesaver during our move! We used it for her to be able to nap on our bed a couple times as well and she has loved sleeping in it on her new bed and hasn't fallen out once. You can read more about this Dock-A-Tot (which is the Grande) and compare it to the Deluxe [which I reviewed previously here] on the very helpful site Baby Cubby.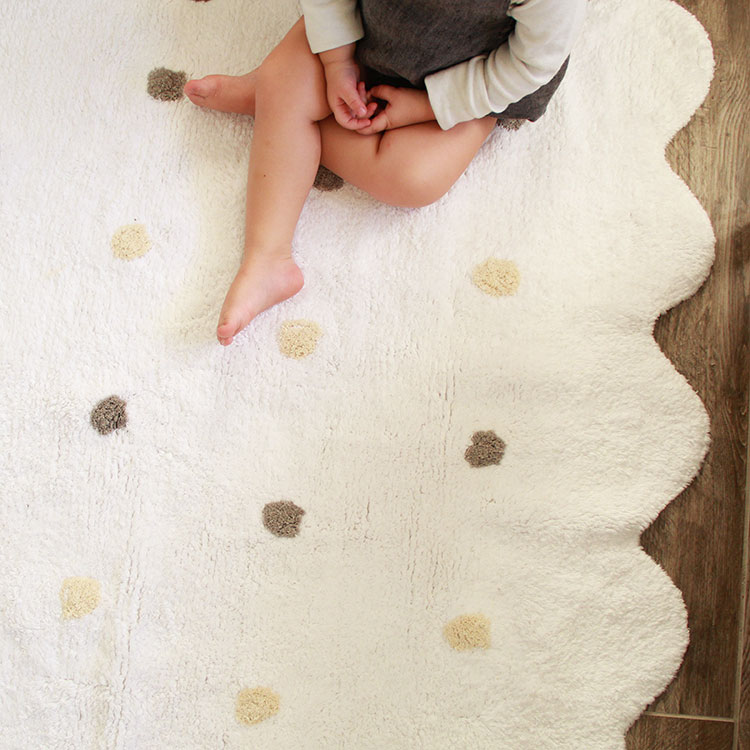 I am slowly piecing their room back together and as with any move, there are a few new things to get to make the new space work with our old stuff. I found this Lorena Canals rug through a friend who recommended the company to me because they are 100% machine washable and designed for kids! How great is that? My husband was upset that I bought a white rug for our kids at first until I told him that and then he was pretty excited too!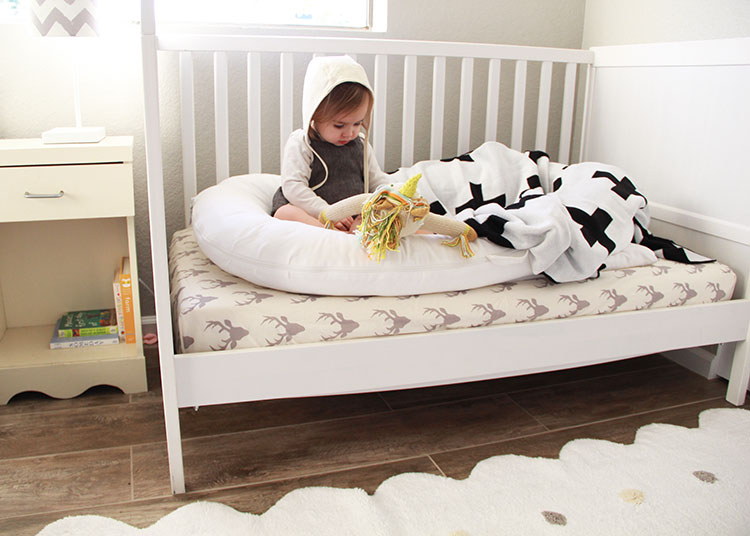 I also stocked up on some more crib sheets since she will likely be in a toddler bed for a while longer and we will still have the baby in a crib. How darling is this deer head sheet from Second Stitch to the Right? Sweet mama (and grandma!) Clare also makes some gorgeous modern quilts, so you must check out her stuff.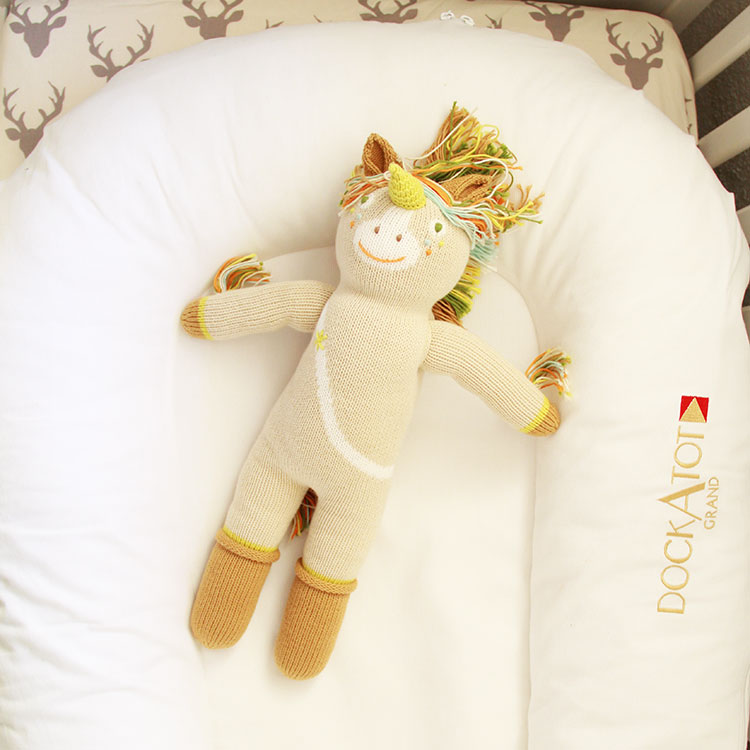 This beautiful Swiss cross blanket is from our favorite monochrome friends Modern Burlap. And Alessandra is shown here with a couple of her favorites; a bonnet from Briar Handmade and Legend the Unicorn from Bla Bla Kids Shop.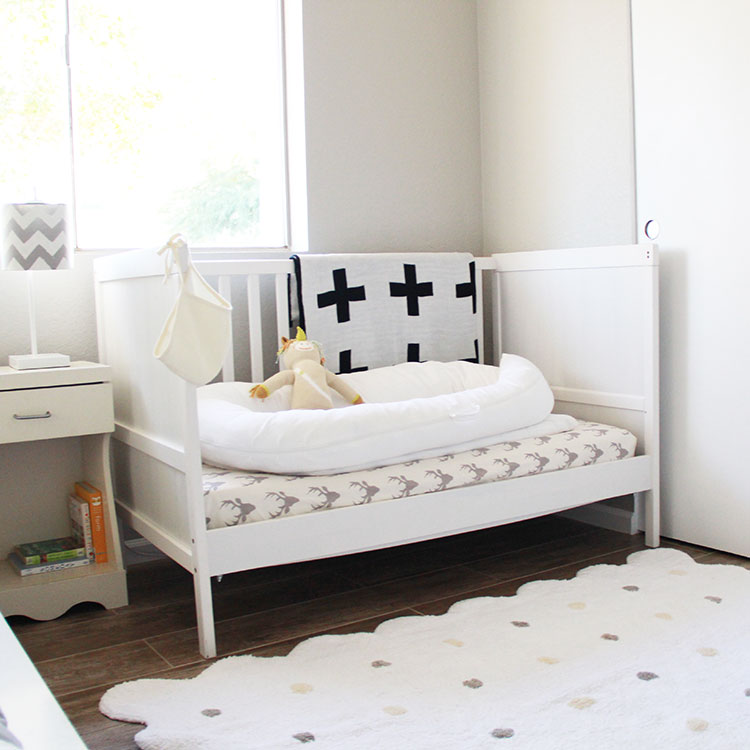 Do you want to win one of each of the things mentioned above for yourself? Well good news because I have a giveaway going on today through Sunday, 1/24/16 for just that! Follow myself and all shops on Instagram, like the post there, and tag your friends! One winner will take all – a value of over $500!
*UPDATE* Giveaway is now closed. Winner was announced on original Instagram post.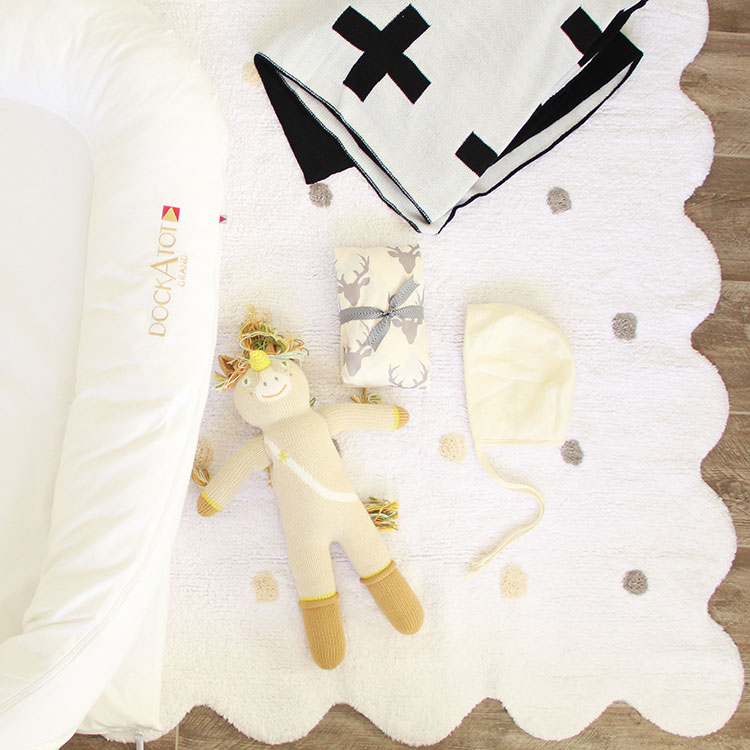 the fine print: You must follow all three steps to qualify. Bonus entries of 2x per day available for reposting on your own Instagram feed (can post up to once per day). I will check to be sure you are following all. Contest runs from 1/21/16 7:00 am MST –  1/24/16 7:00 pm MST and one winner will be chosen within 24 of contest end and announced on the original Instagram post. This giveaway is in no way endorsed or sponsored by Instagram or any of its affiliates. By entering, you certify that you are at least 13 years of age, a resident of the US and that you agree to these terms. Open to public accounts only as this is the only way to verify all qualifications have been met. You can set your account to public only for the time of the drawing if you like, then set it back after. Please no giveaway accounts and only tag real people/ actual friends (no ghost accounts or celebrities, etc.). Open to US residents only.