Since my son started preschool two years ago, I have had fun hand-making his classroom valentines out of the always abundant craft supplies I have on hand. But this year, life is a little crazy and I'm still not even sure where all my craft supplies are right now! So in an effort to make life a little easier, but still appeal to my creative side, I discovered my friends over at Minted make customize-able classroom Valentines! Here are a few of my faves [you can click on the photos to directly link to them]. Obviously you guys know I love me some real foil action! Which one do you think we should go with?

I am also not a big fan of giving out candy, especially to the preschool-aged set. So much processed sugar is just not good for their little bodies. So I am loving how all the Minted cards have options for the backsides of simple games or a photo! A little activity goes a long way in our house – even over sweet treats!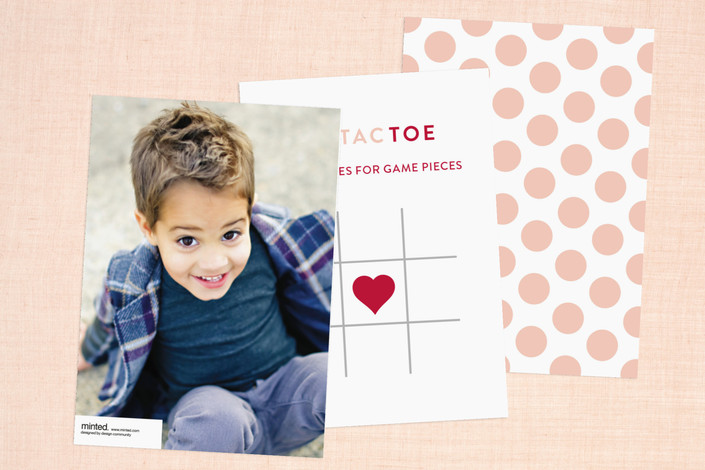 An even better, right now Minted is offering a sweet deal on classroom Valentines that includes 24 FREE matching stickers with any order over $20. Use code CLASSROOM. Expires 1/31/16.
Can't wait to share what we decide on when we are stuffing them at the last minute! 😉 xoxo
Please note: product was received in exchange for this post. As always, all opinions expressed here are my own.