I have been working on my big girl's room reveal for months, and perhaps in my head for years! She has shared a room with her big brother since she was born, so I have always opted for more gender neutral colors when decorating for them. So I guess it's safe to say I went a little overboard with the girly-ness of her room now that she has her own. My husband actually teased me about it because when I was pregnant with her I was adamant that I didn't want pink or anything gender stereotypical for her. Yet here I am, eating my words, haha! Anyway, us girly girls are just loving how it turned out!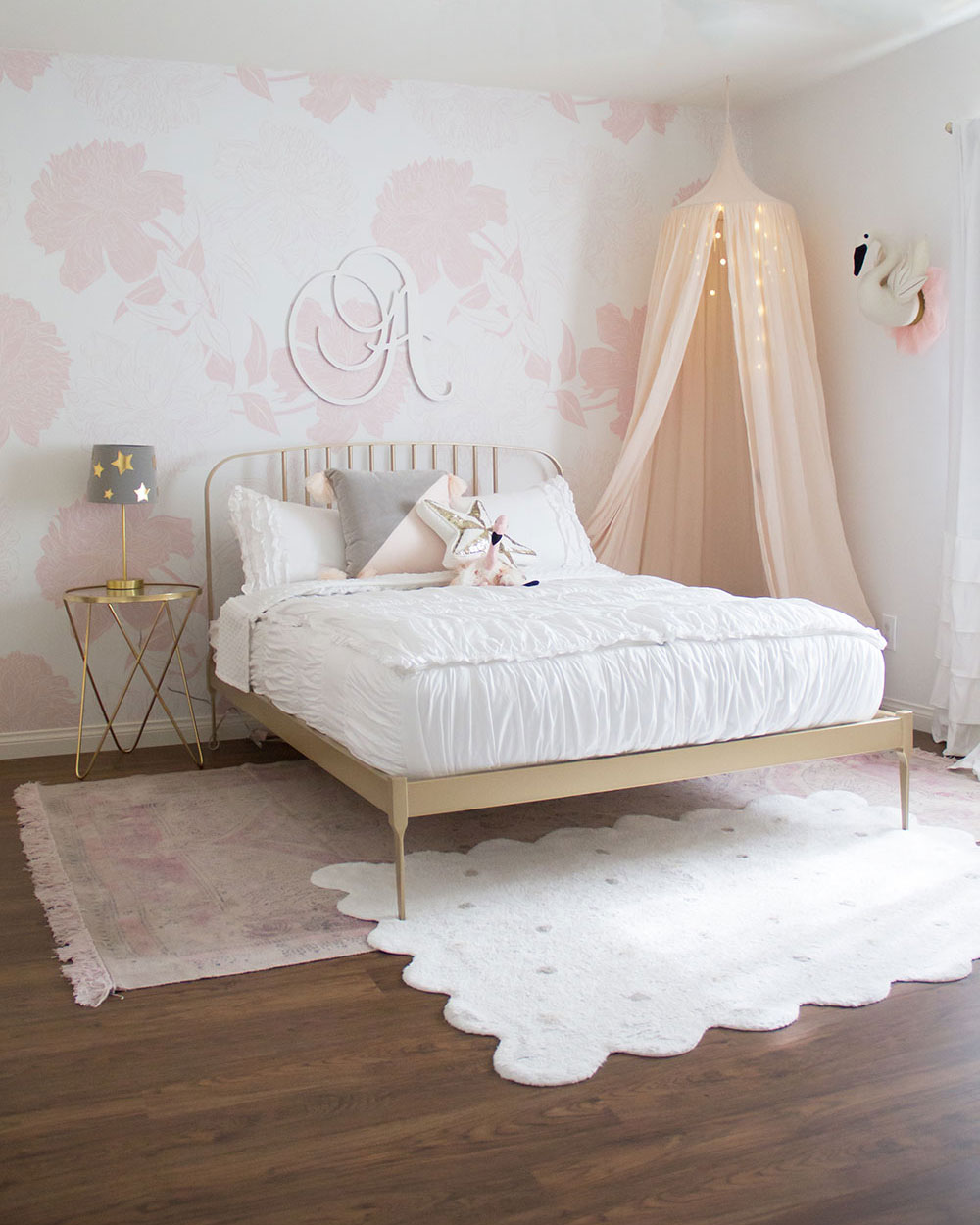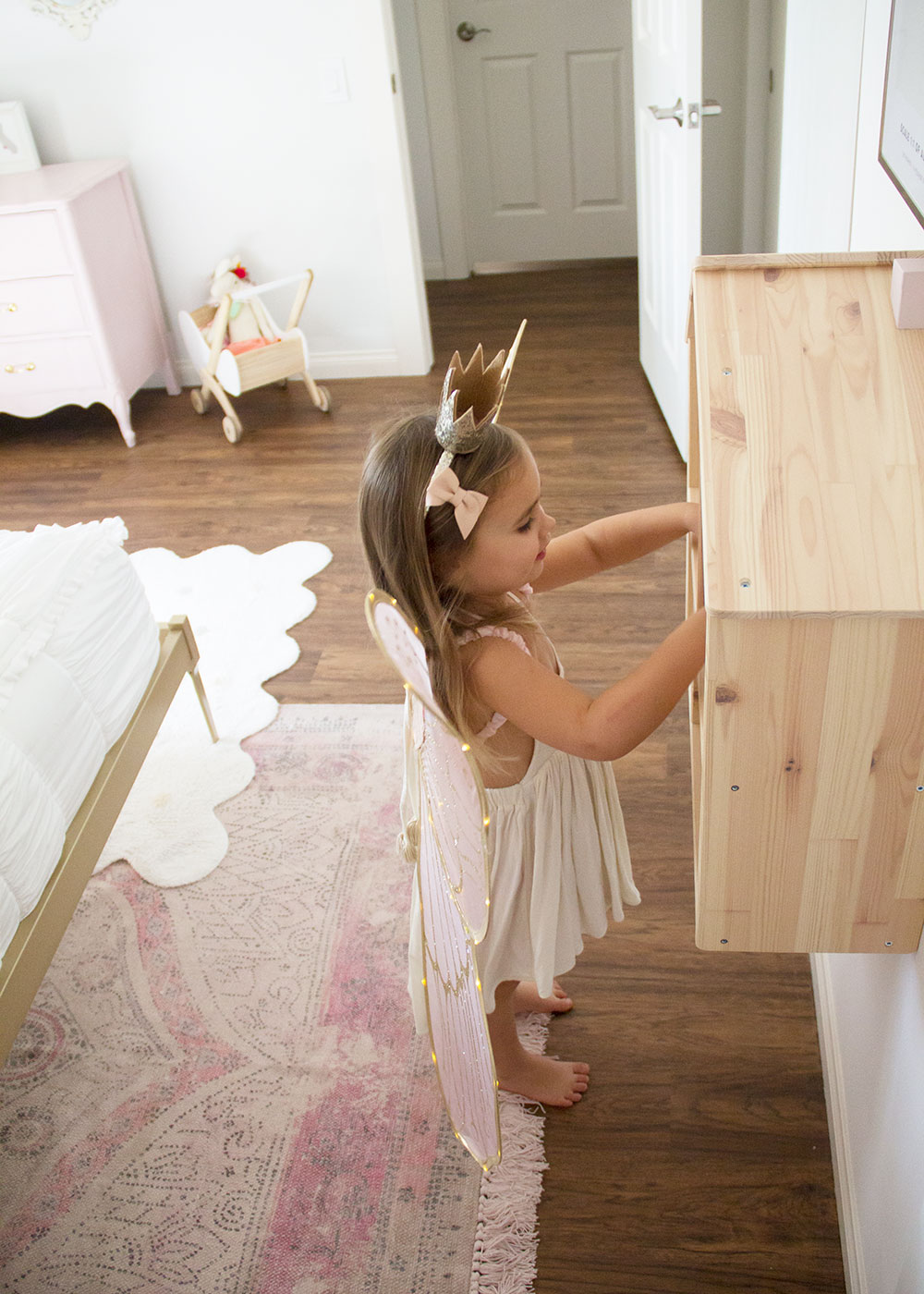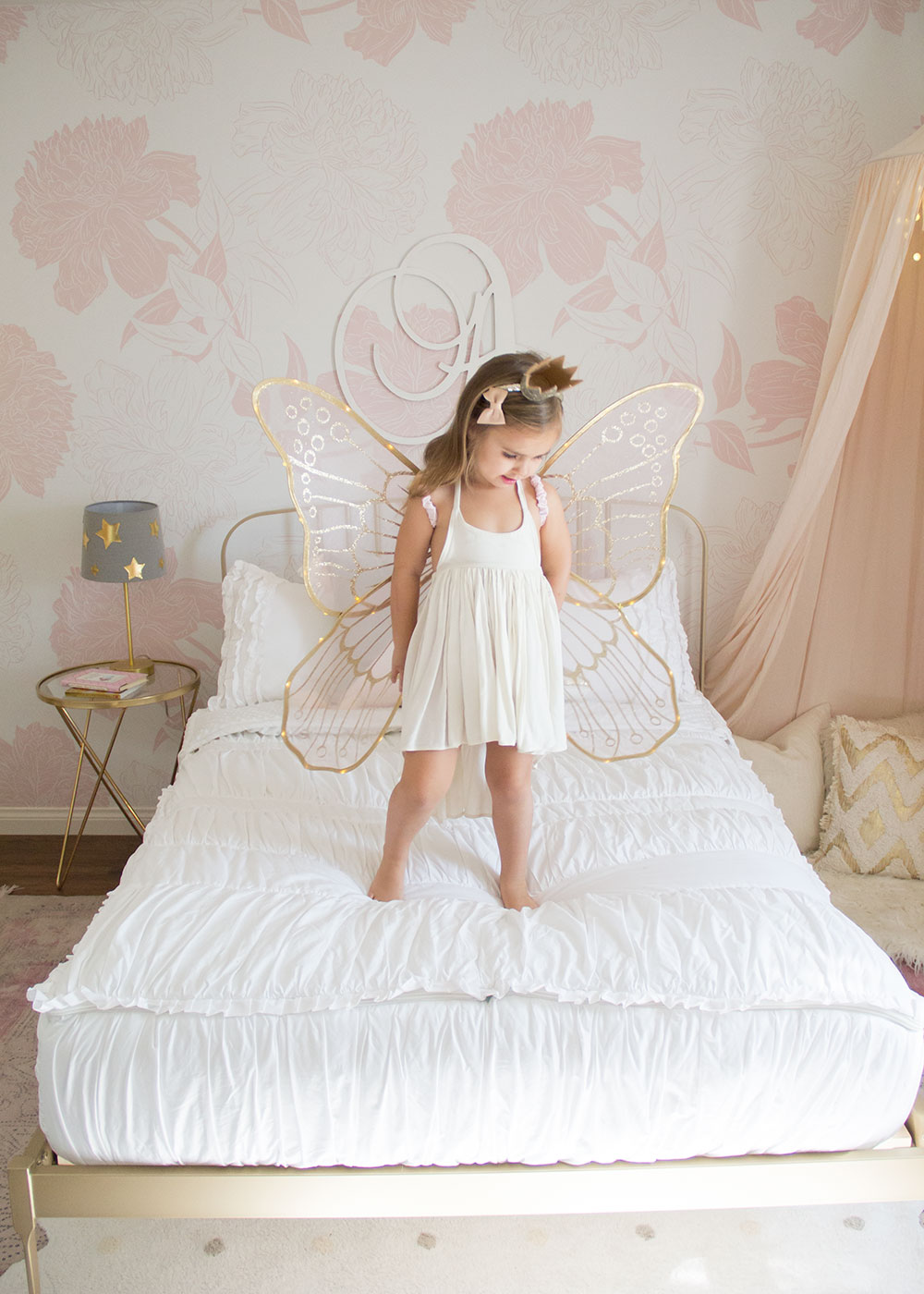 So much love went into the details of this room, so I want to share a few of those with you here! And as always, I will list as many of the sources I can at the bottom of this post, so read on!
First up is her beautiful bedding, that reminds me of our bedding that we've had on our master bed for a couple of years now. When I was working on my boys' room, I came across Beddy's Bedding, which has been a lifesaver for their bunk beds! When I was shopping the website, I knew I needed this bedding set for my girl! It's so perfect for her new Land of Nod big girl bed since it shows off the pretty gold frame! [Thank you Beddy's for sending us this set!]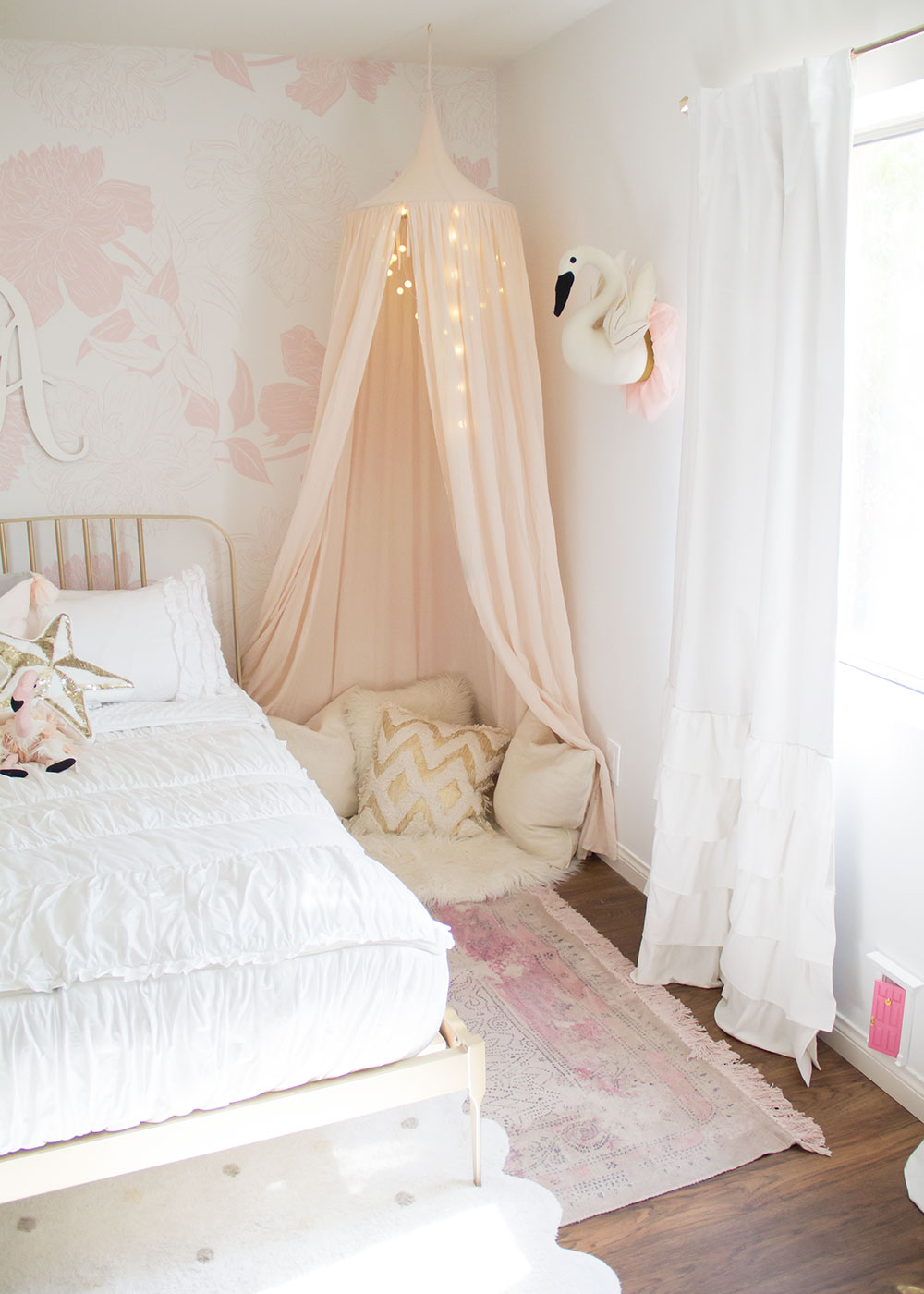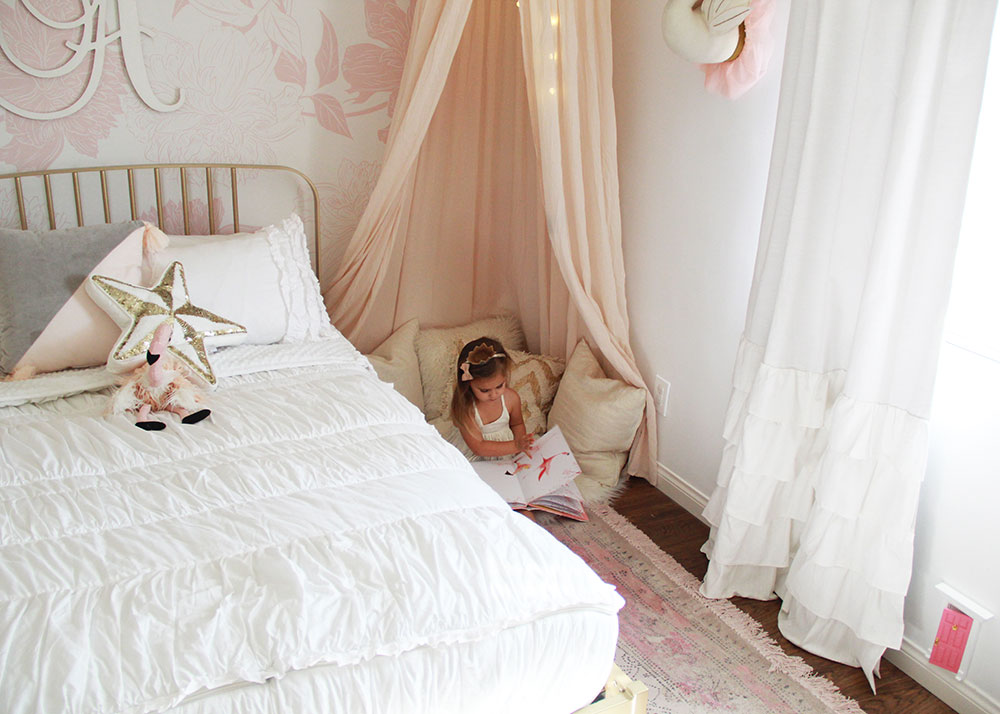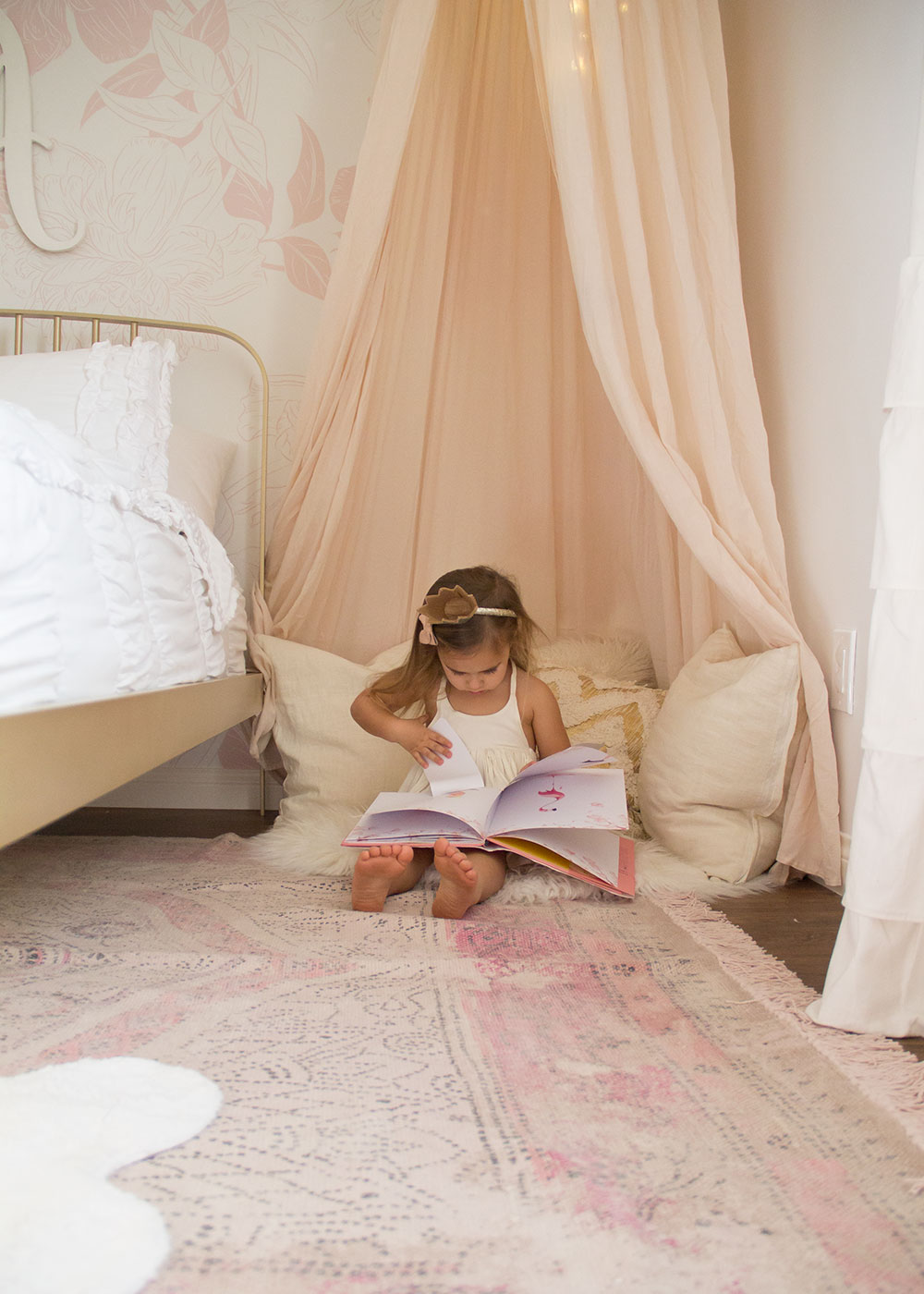 Once our master bedroom is finished, the kids will have a playroom. I really wanted their bedrooms to be a place where they can retreat and be free from clutter. So in each of their rooms, I wanted to create a special little reading corner, where they can each go if they want some quiet time. Alessandra was so excited about her "pink cave"!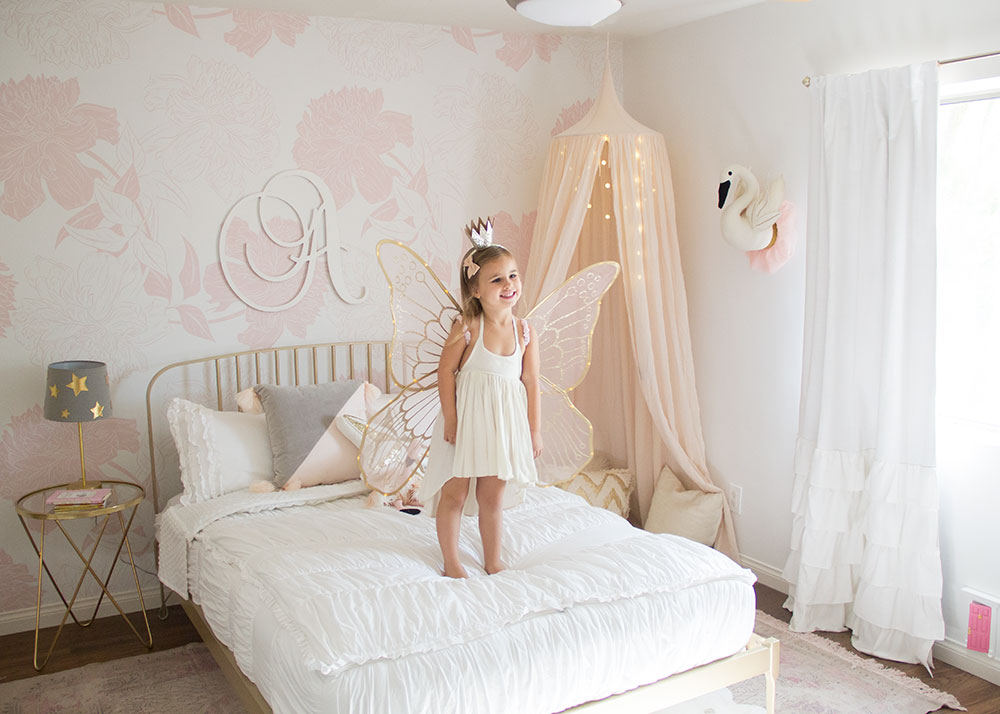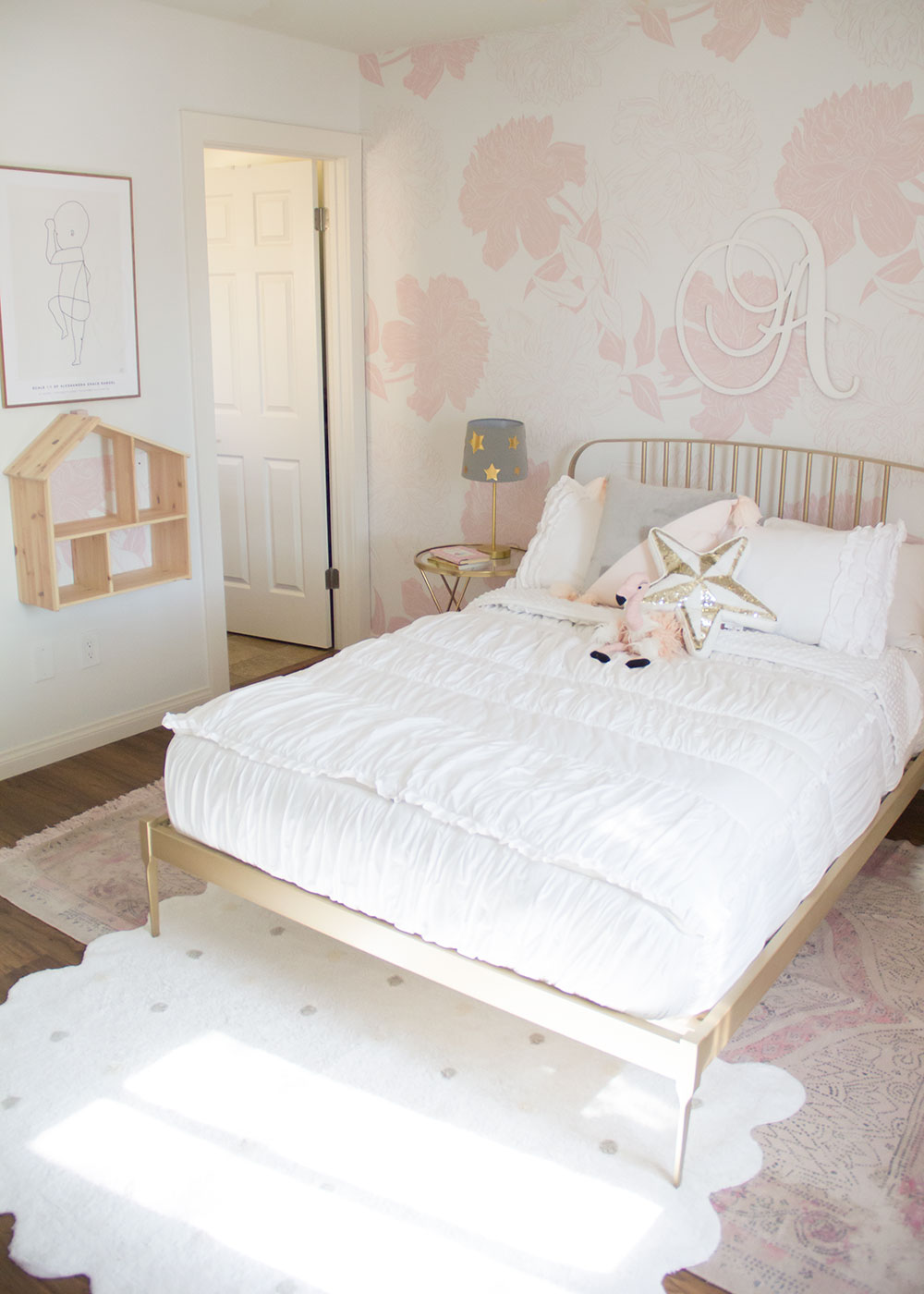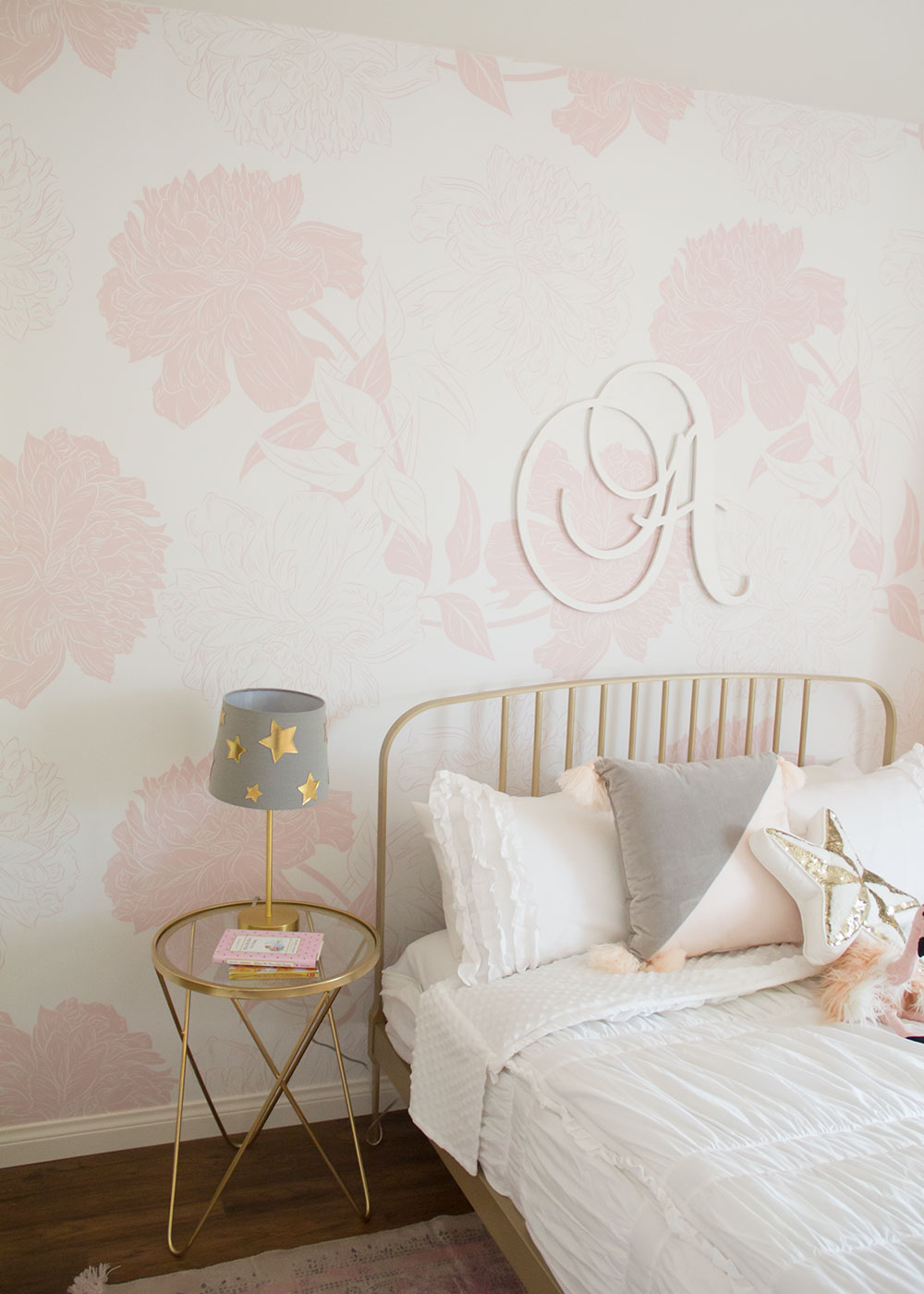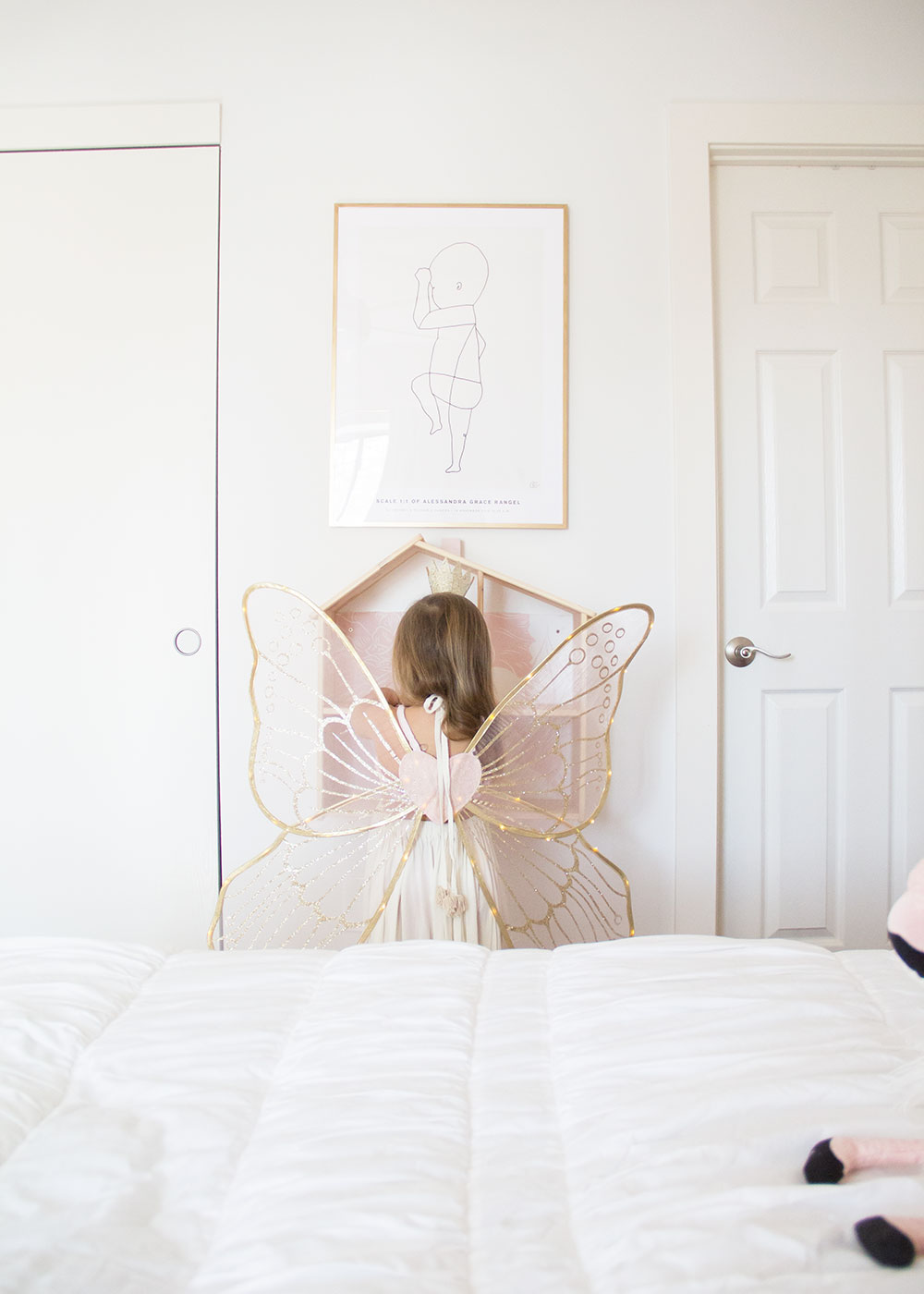 If you've been following along on my Instagram, you already know my love for this removable wallpaper from B Darling runs deep. It's the same brand I used in the boys room and it was SO easy to install ourselves! And I just love how the oversized floral pattern came out. [Use my code paige15 for 15% off your order!] Thank you B Darling for sending us this wallpaper for her room!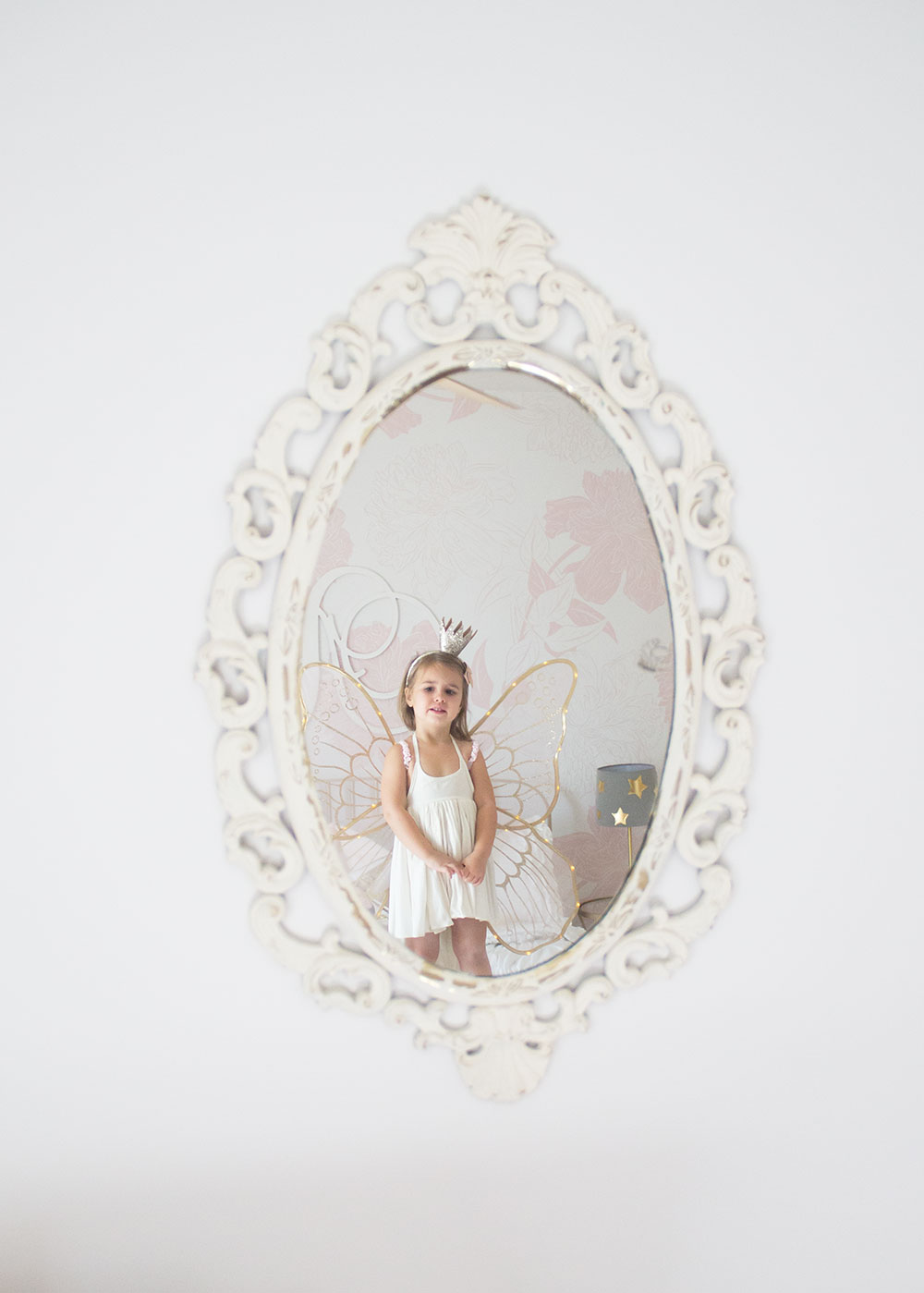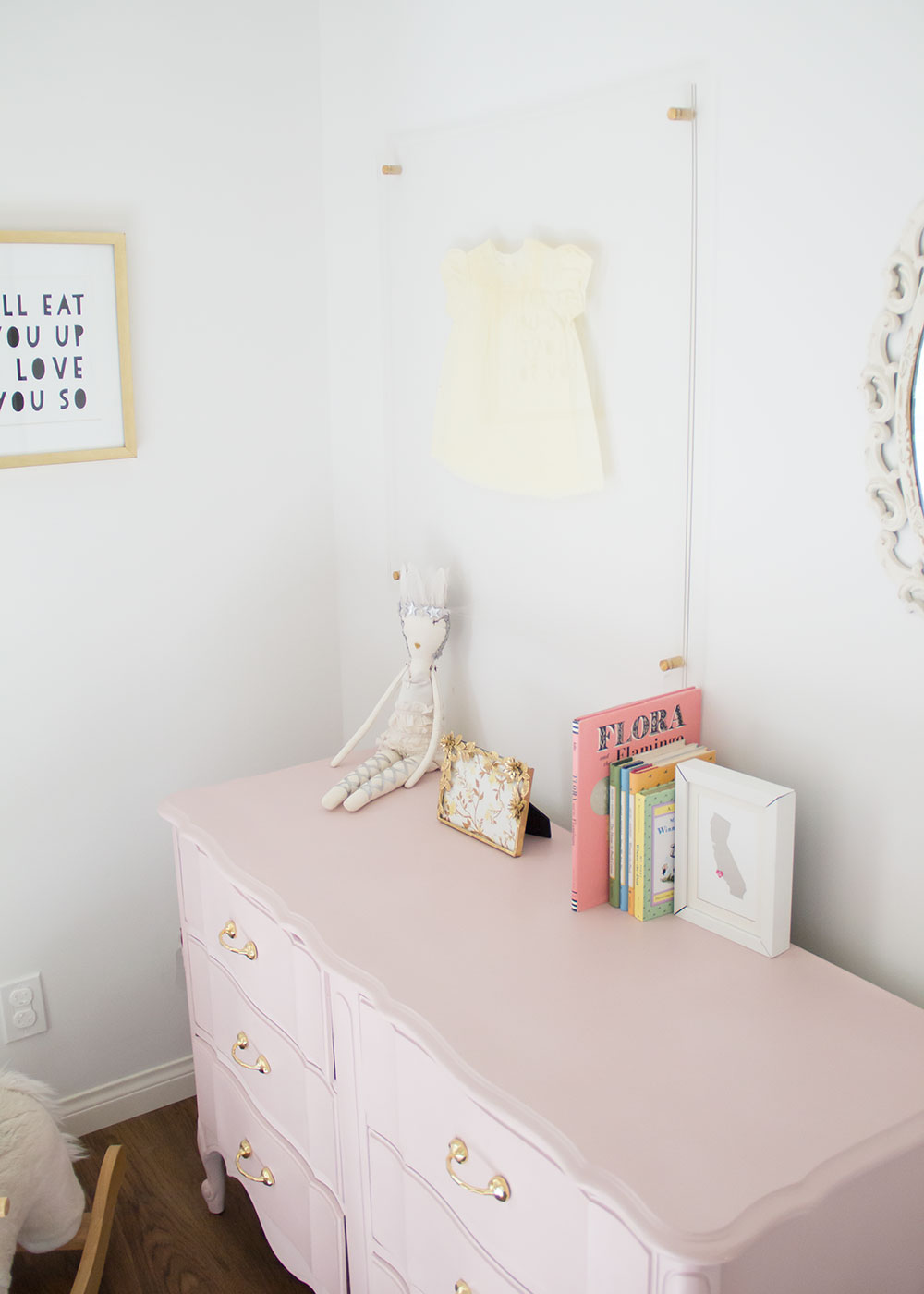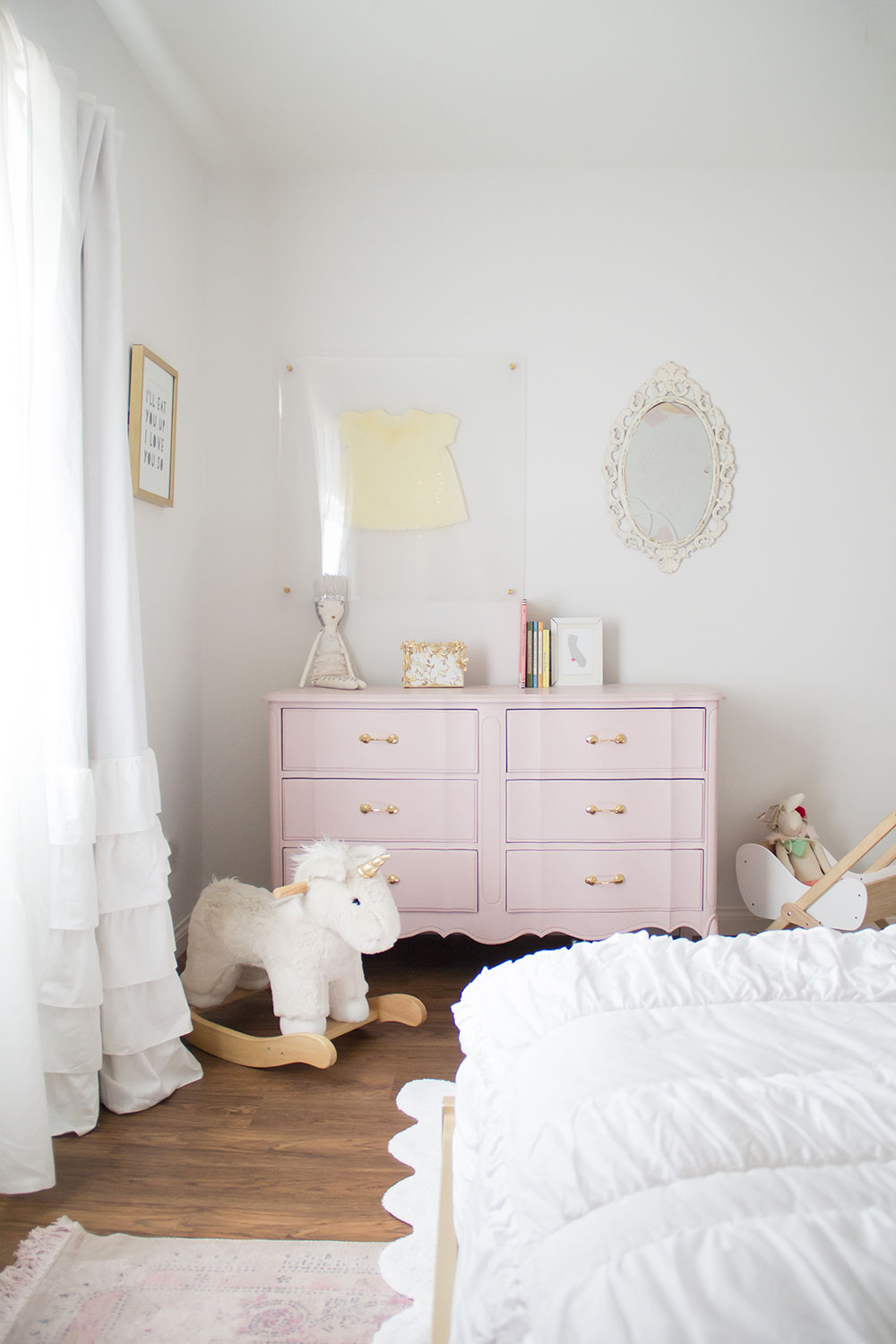 The last thing I wanted to call out was this dresser, which was a little DIY project of mine. I got a lot of questions about it when I shared it on my Instagram Stories, so I will do a post on the process soon!
The rest of the details and sources are listed below. We hope you love this room as much as me and my girly girl do!
Here's a little inspo board for your Pinterest!
posie wallpaper c/o Shop B Darling
chic white bedding c/o Beddy's
baby sketch c/o the birth poster
baby dress frame c/o Highland Hardware
shop the post!


This post contains affiliate links. I also partnered with some awesome brands I love to bring this room together! Thanks, as always, for supporting brands we love!