This is a sponsored written by me on behalf of  Safeway. As always, all opinions expressed here are honest and 100% my own!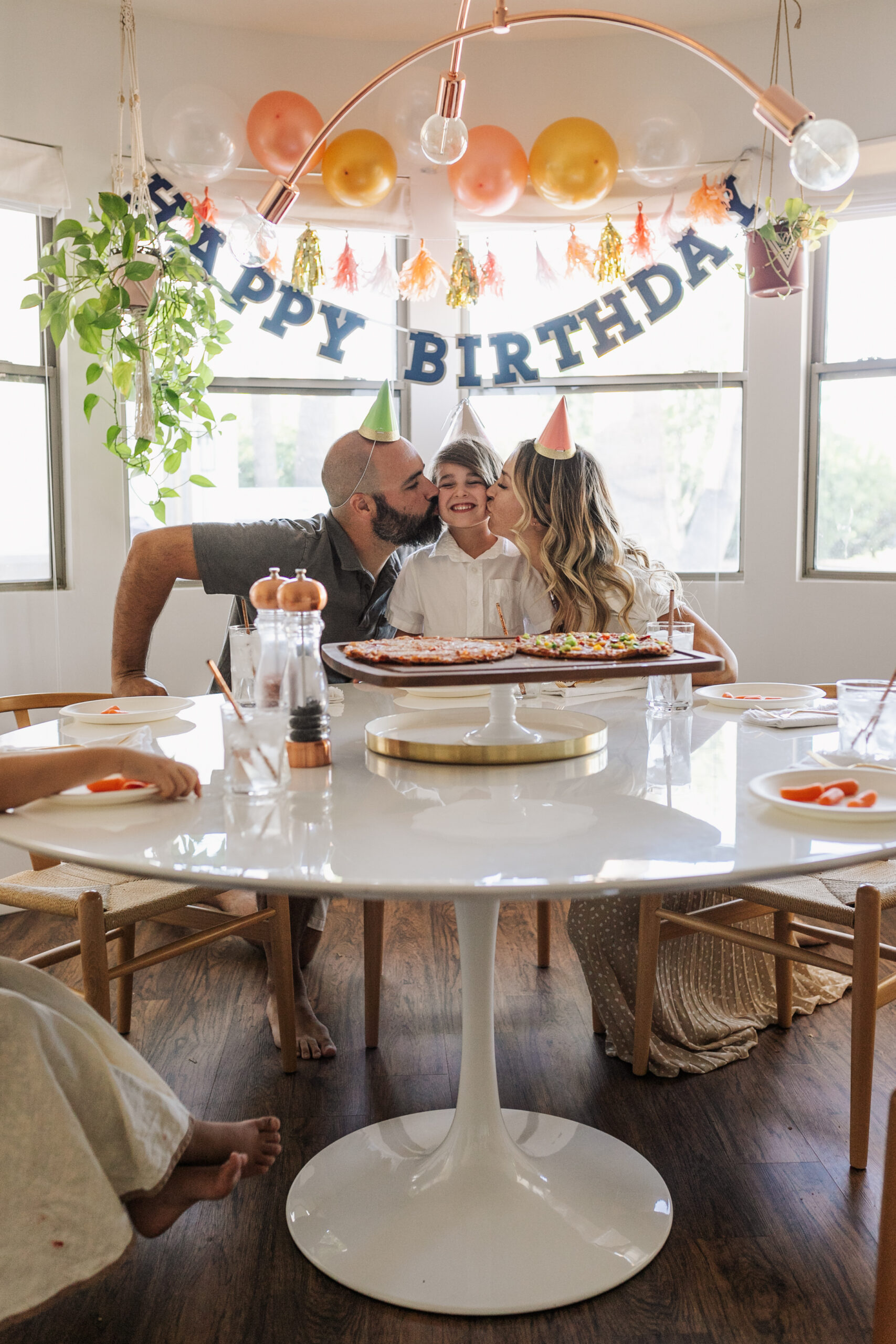 Last month, we celebrated my sweet boy turning 5 years old with a simple birthday party!
I know every mom everywhere says this, but I can't believe my baby is FIVE. I still remember the day he was born like it was yesterday. I remember so many details of my pregnancy with him. I remember when his big brother turned 5 and thinking he was soooo big. But yet my baby still seems so little to me. It's wild, this ride they call motherhood!
If you've been around as long as Diego has, you know that I do LOVE a good birthday party, where I can go ALL OUT.
[See Diego's First Fiesta here, and last year's Diego Loves Tacos here.]
However, my husband and I decided a few years back that we would not do the big parties every year for every kid. It just gets to be too much, honestly. Anyway, this year, in light of the way the world is currently, we opted to stay home and do a simple birthday celebration.
Who remembers birthdays this way as a kid: a homemade cake made by mom, pizza, presents, and maybe a few friends. So that's just what we did! Honestly, it still felt special and I know our little Diego had a great time with our family and a few of our close friends, whom we have been seeing throughout this time.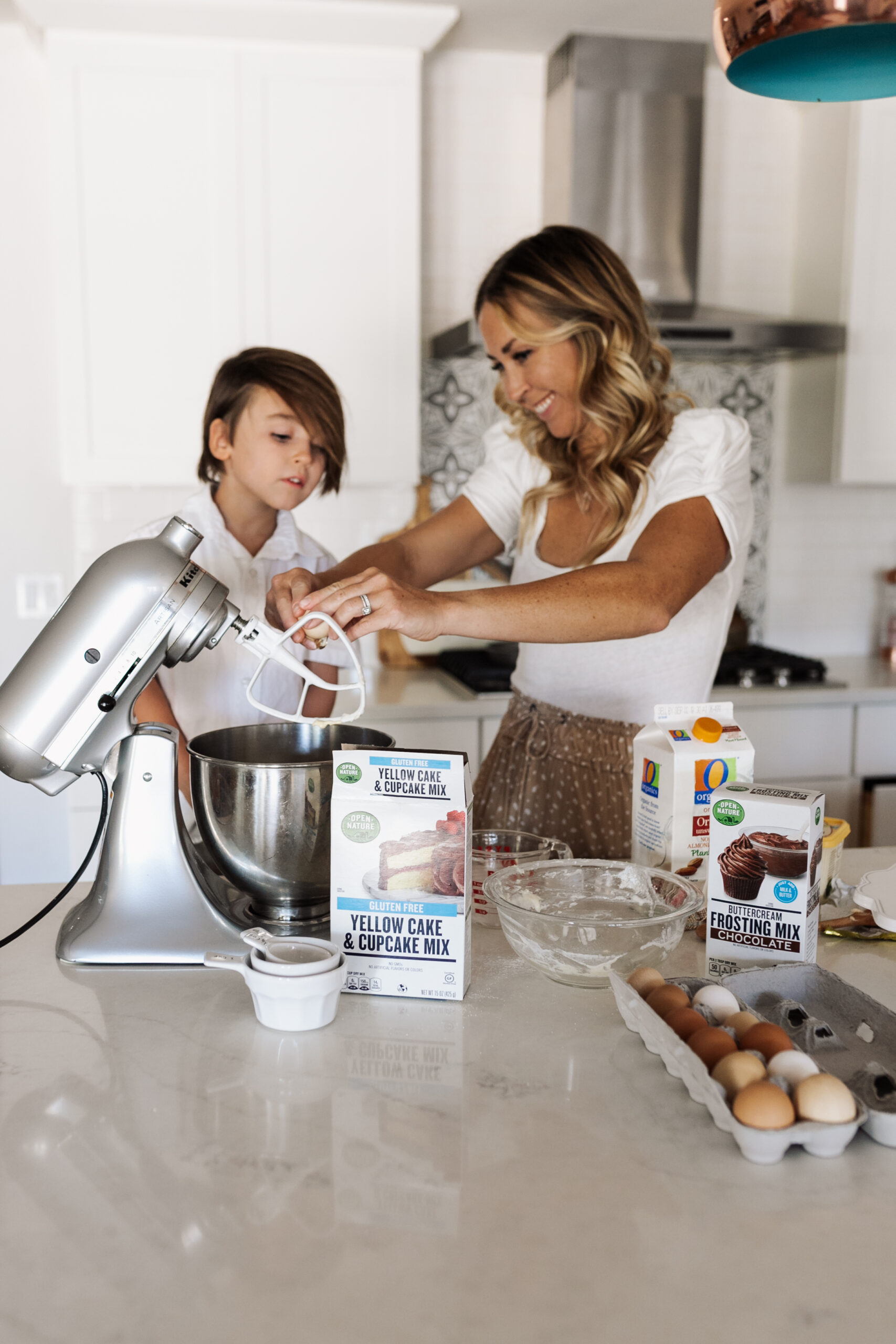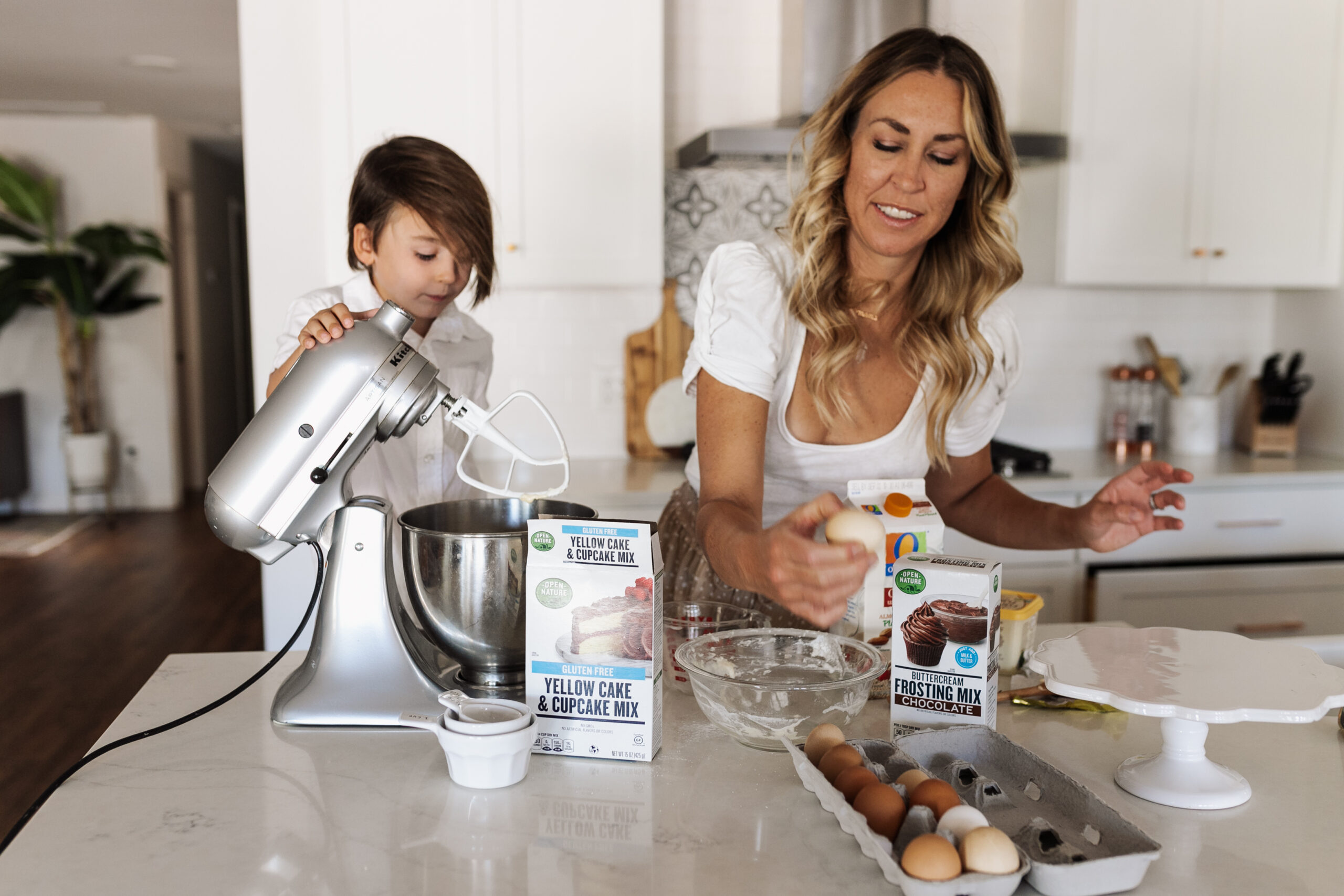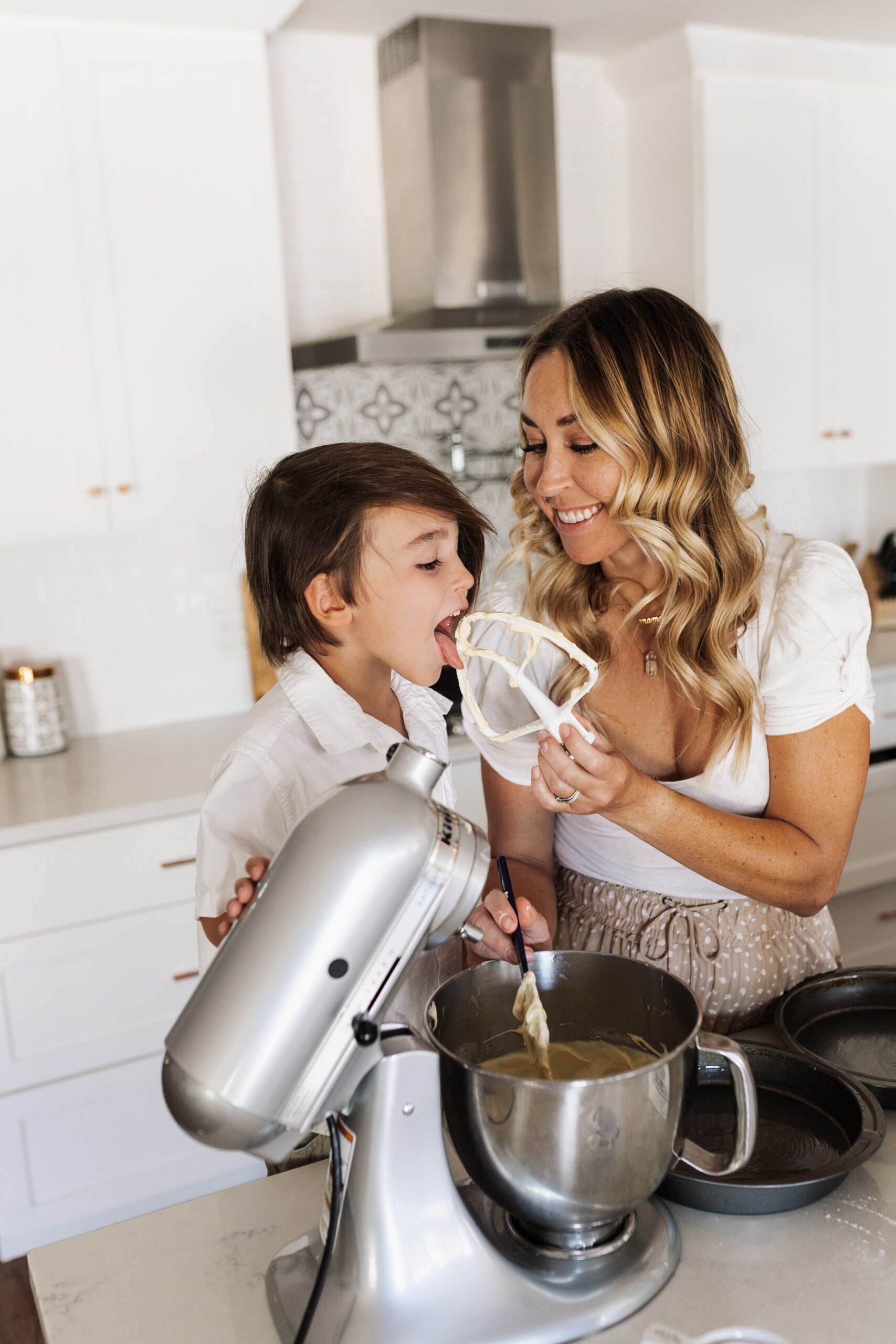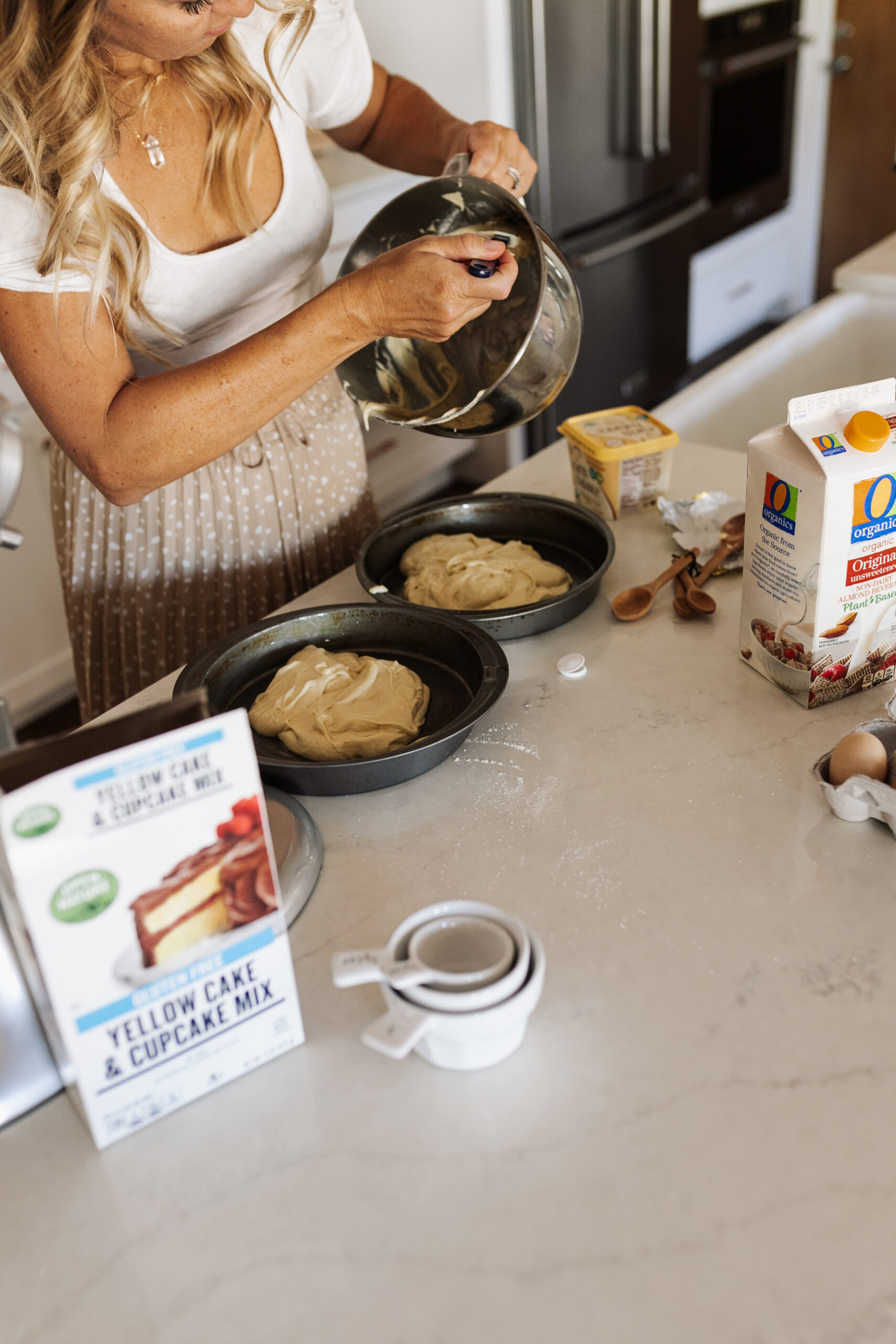 First things first: CAKE. Diego loves chocolate (he is my son, after all!), so I opted for a classic yellow cake with chocolate frosting. My husband and I are both gluten-free, and my daughter and I are dairy sensitive. In years past, this has meant finding expensive bakeries that could accommodate our food choices or making complicated from-scratch recipes.
Check out this amazing cake from my daughter's first birthday party here.
But these days, you can find really great gluten-free and dairy-free options, right at your local Safeway. You guys know we have been finding great products to meet our family's needs so far this year at our local Safeway here in Phoenix, all at amazingly low prices. So naturally, that was my first stop when I went shopping to make a homemade (but easy) birthday cake for my boy!
The great thing about using a mix like this Open Nature® Gluten Free Yellow Cake Mix, is that any dairy simply comes from what you add as the baker. So naturally, for our family, I opted for the O Organics® Plain Unsweetened Almond Milk, rather than regular milk to add to the mix. As you can see, the batter was delicious, and we couldn't resist the requisite taste test!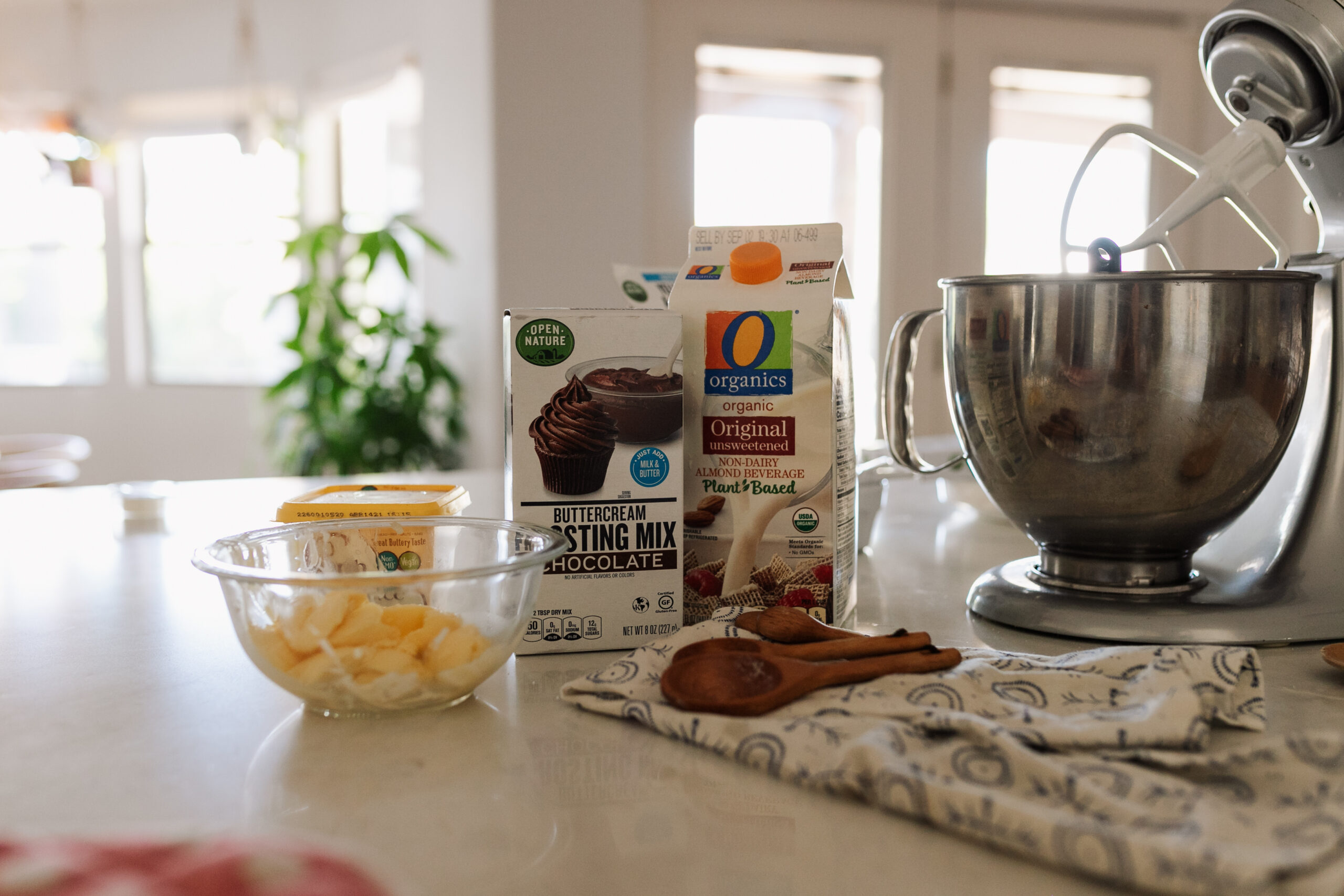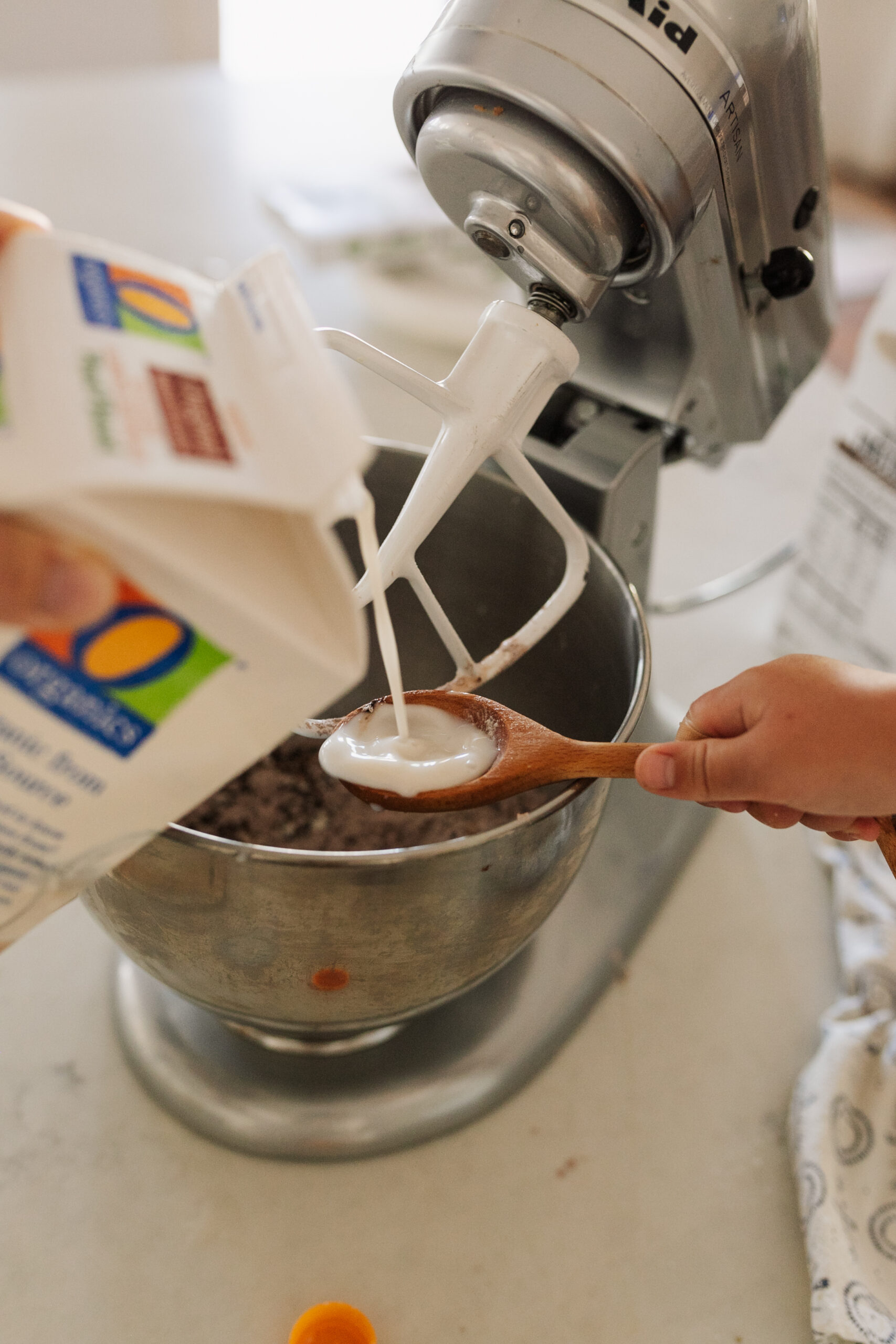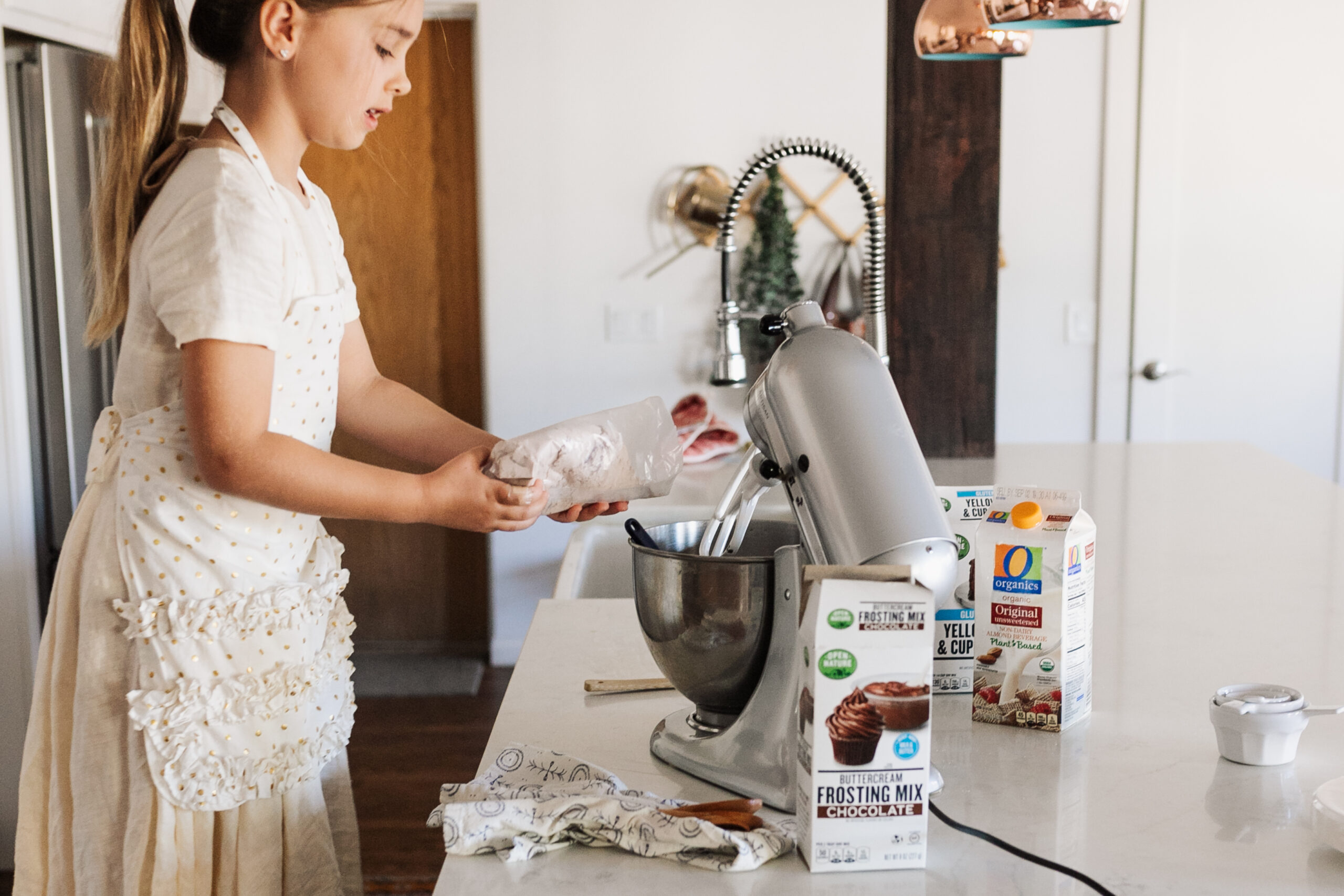 I always have helpers in the kitchen around here, so while Diego helped with the cake, my daughter jumped in to help me make the chocolate buttercream frosting from this Open Nature® Frosting Mix. Making vegan and dairy-free buttercream frosting is actually super simple! Again, just substitute the milk for O Organics Plain Unsweetened Almond Milk, and for the butter, I use vegan butter. So fast and easy!
Now, to be honest, I am not normally one to spend a ton of time in the kitchen baking and cooking. Hence, why I chose these Open Nature cake and frosting mixes! But even so, we still had to eat something for dinner. 😉 So in the interest of keeping things easy after all that baking, I also grabbed a couple of Open Nature Cauliflower Crust Pizzas to throw in the oven for dinner. Cauliflower crust has become one of our new favorites around here as a tasty and healthy gluten-free option for pizza!
Note: My boys love the Cauliflower crust pizzas, but they are not dairy-free.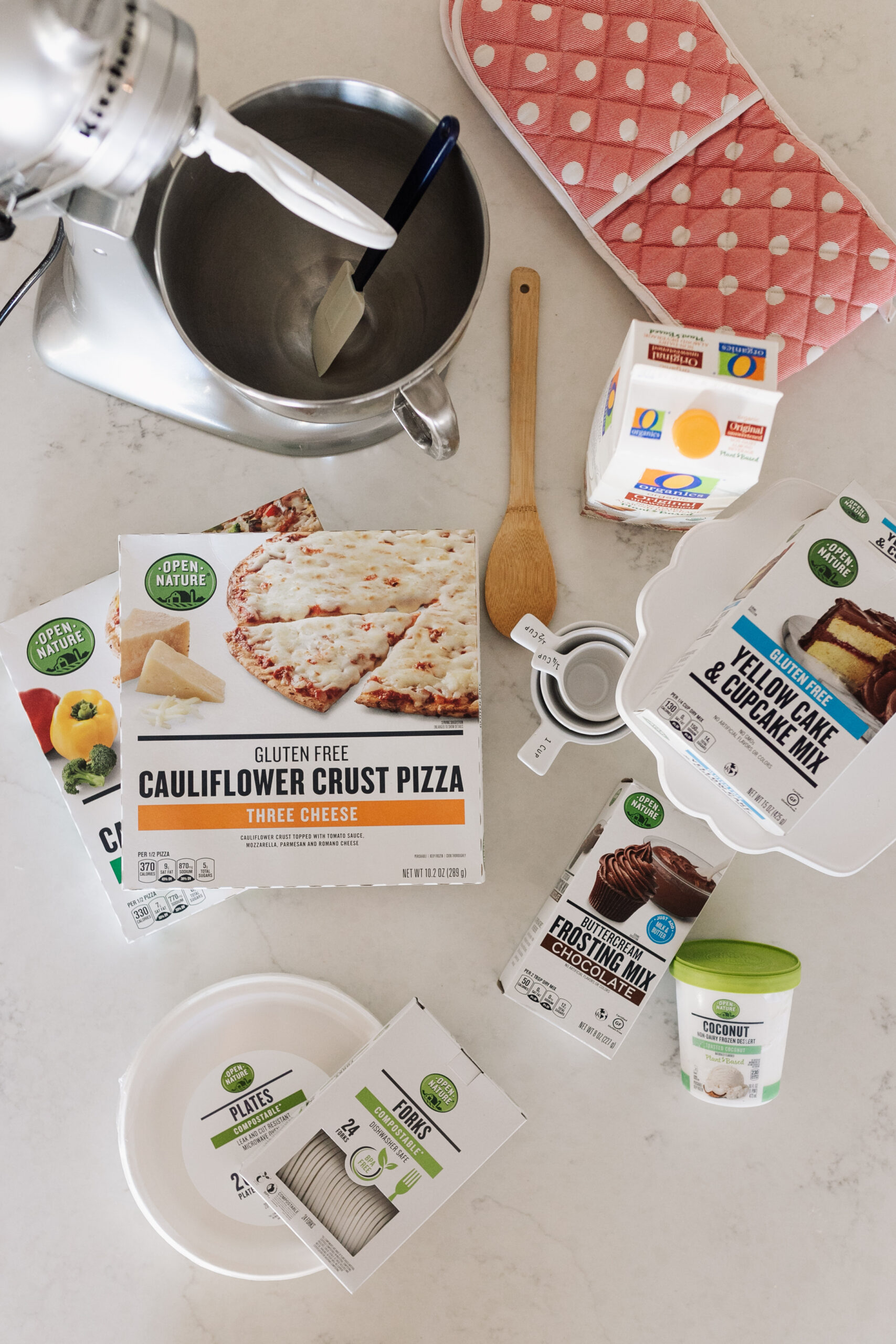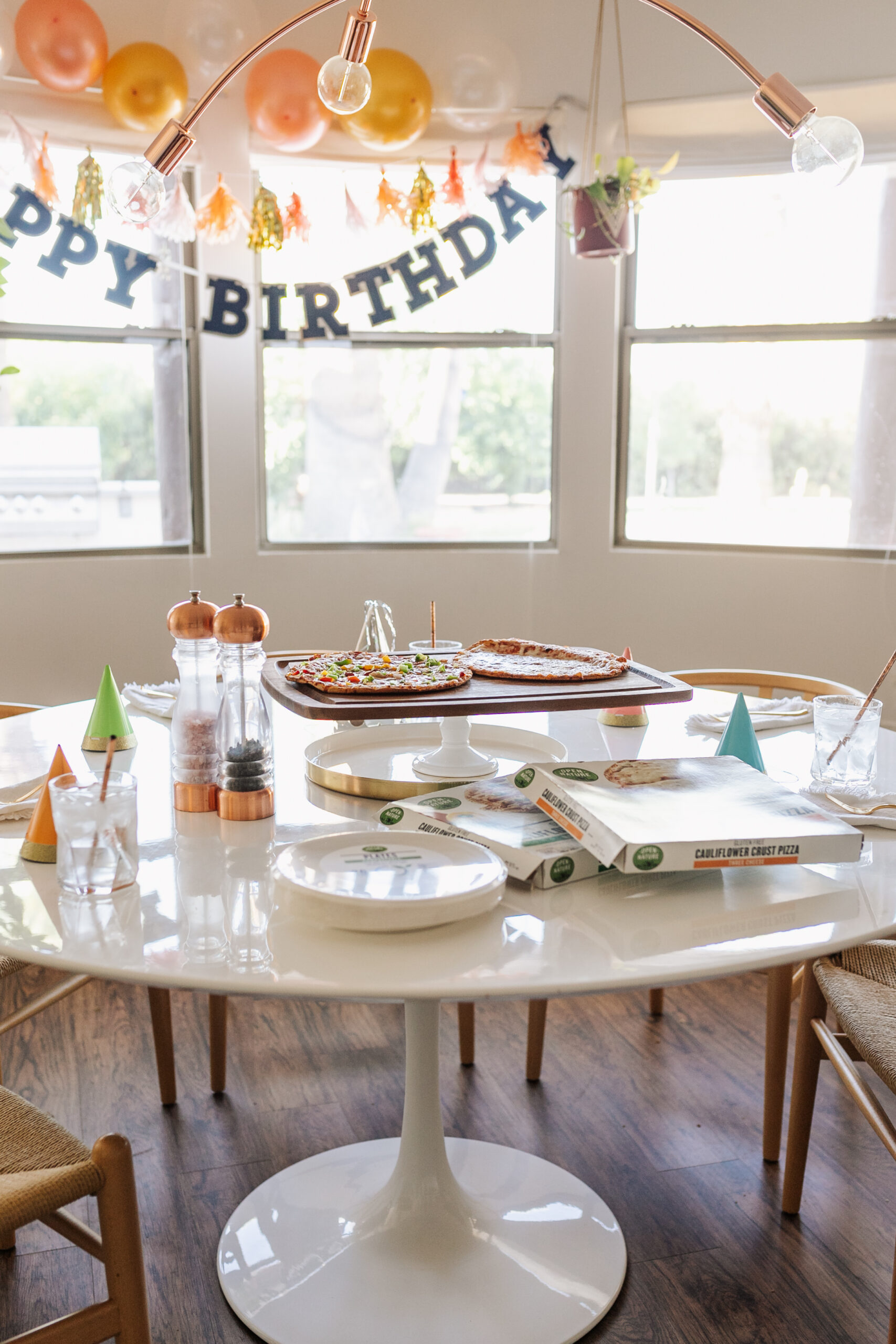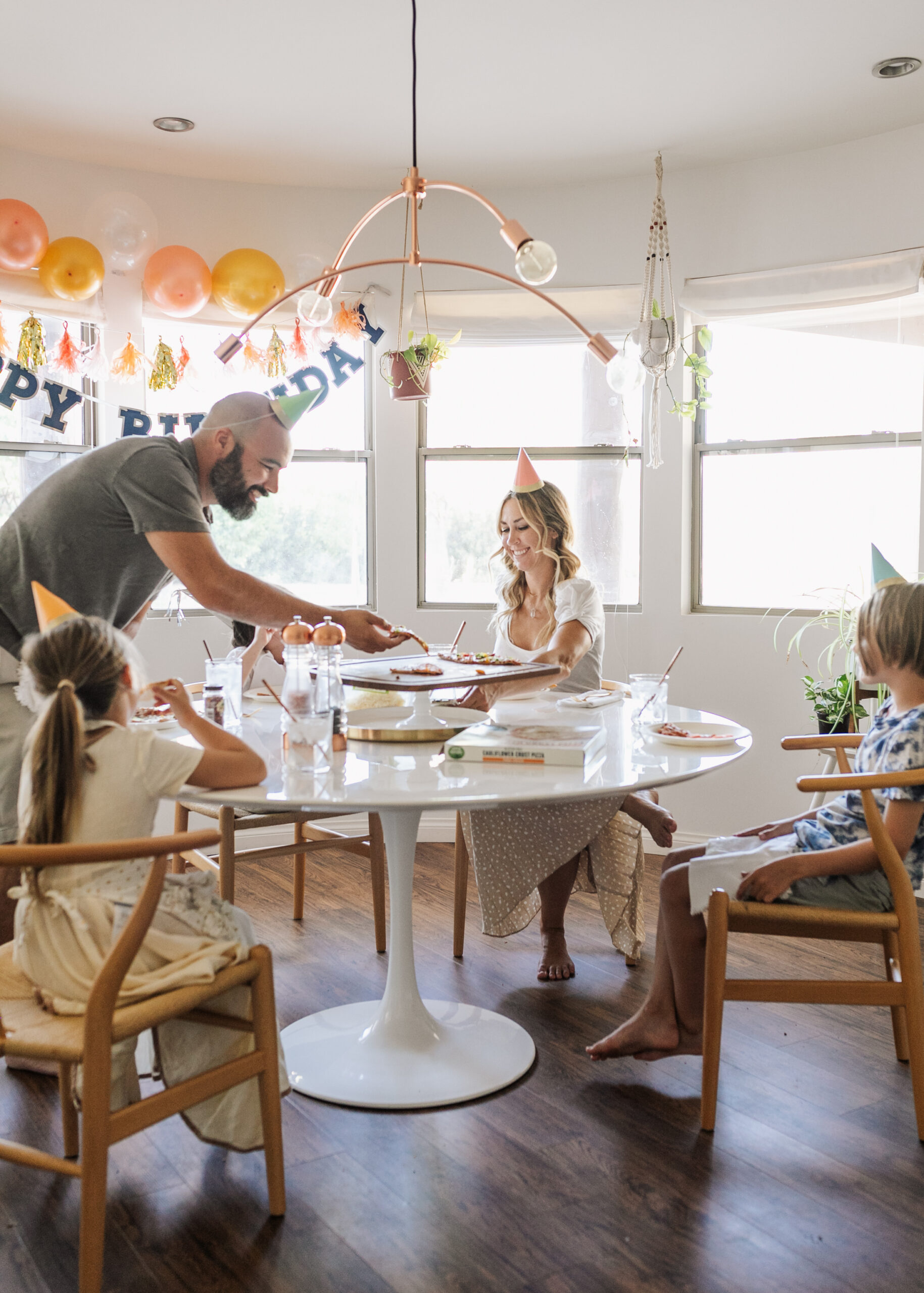 I recycled some decorations I have from celebrations past to make it feel festive. After so many years and so many parties, I have quite the collection!
Another hack to making this simple and small birthday party even easier was using my favorite Open Nature Compostable plates. I normally prefer to avoid disposable paper plates as much as possible, but knowing we can put these in the compost makes me feel better about skipping the dishes for the night.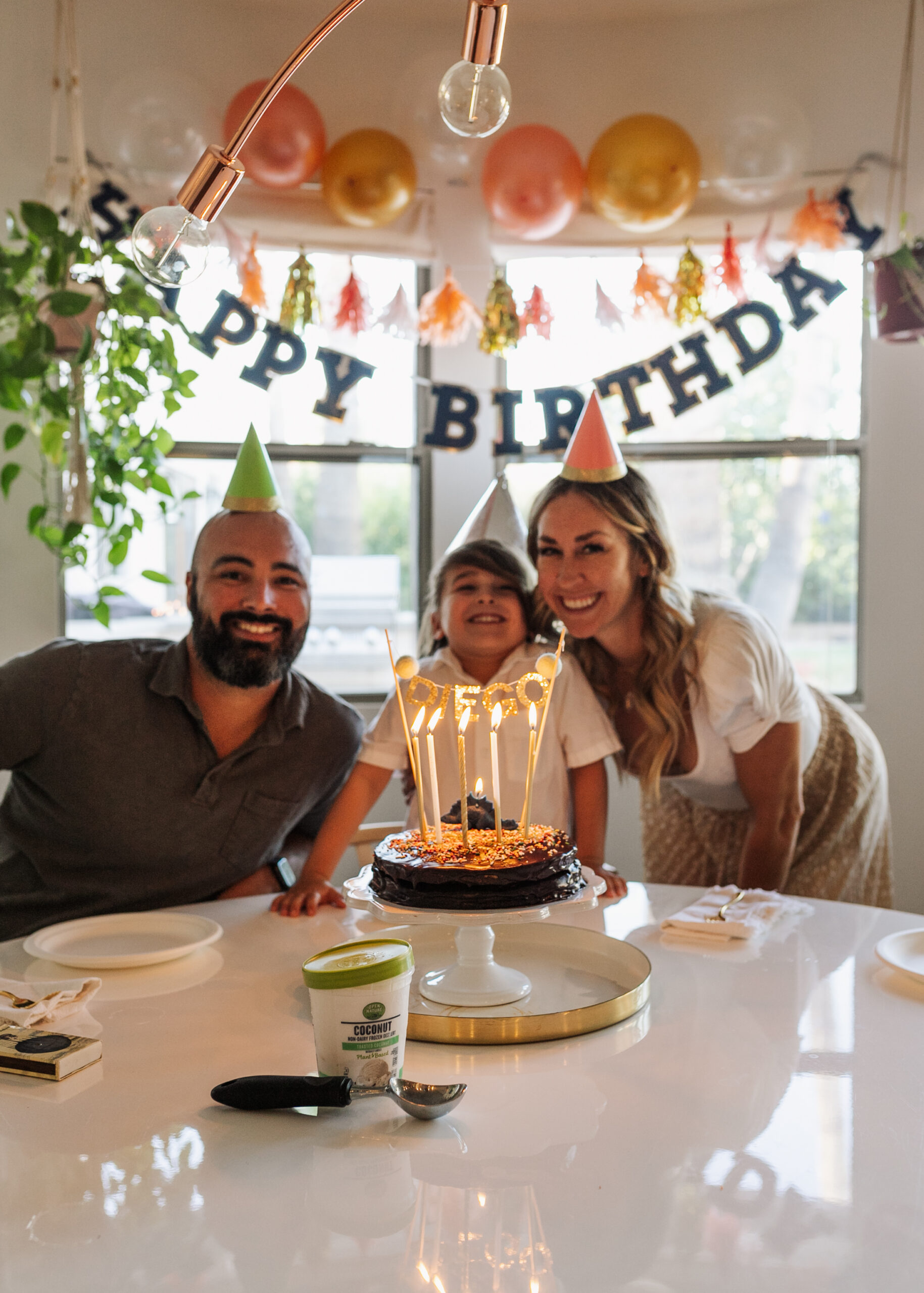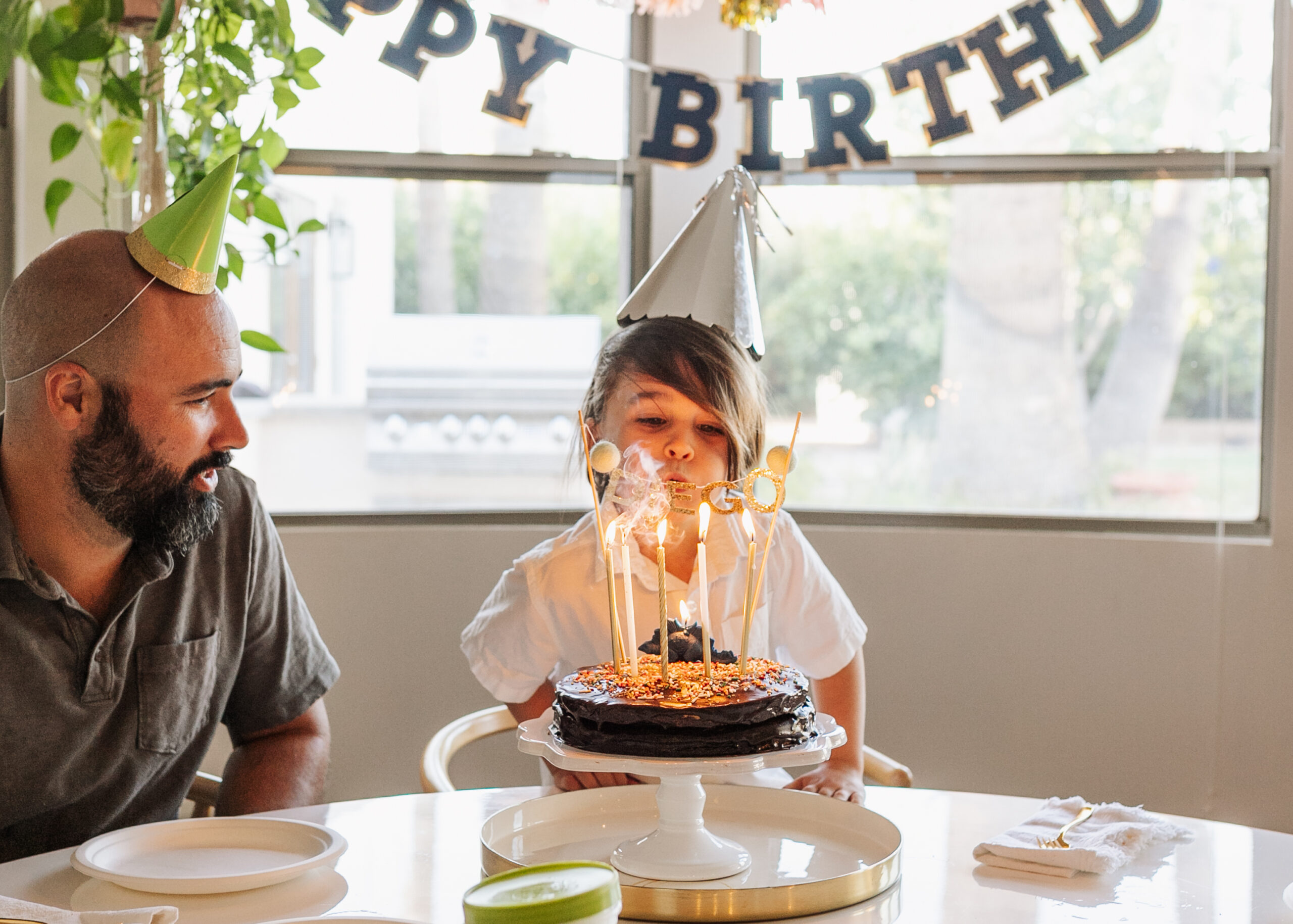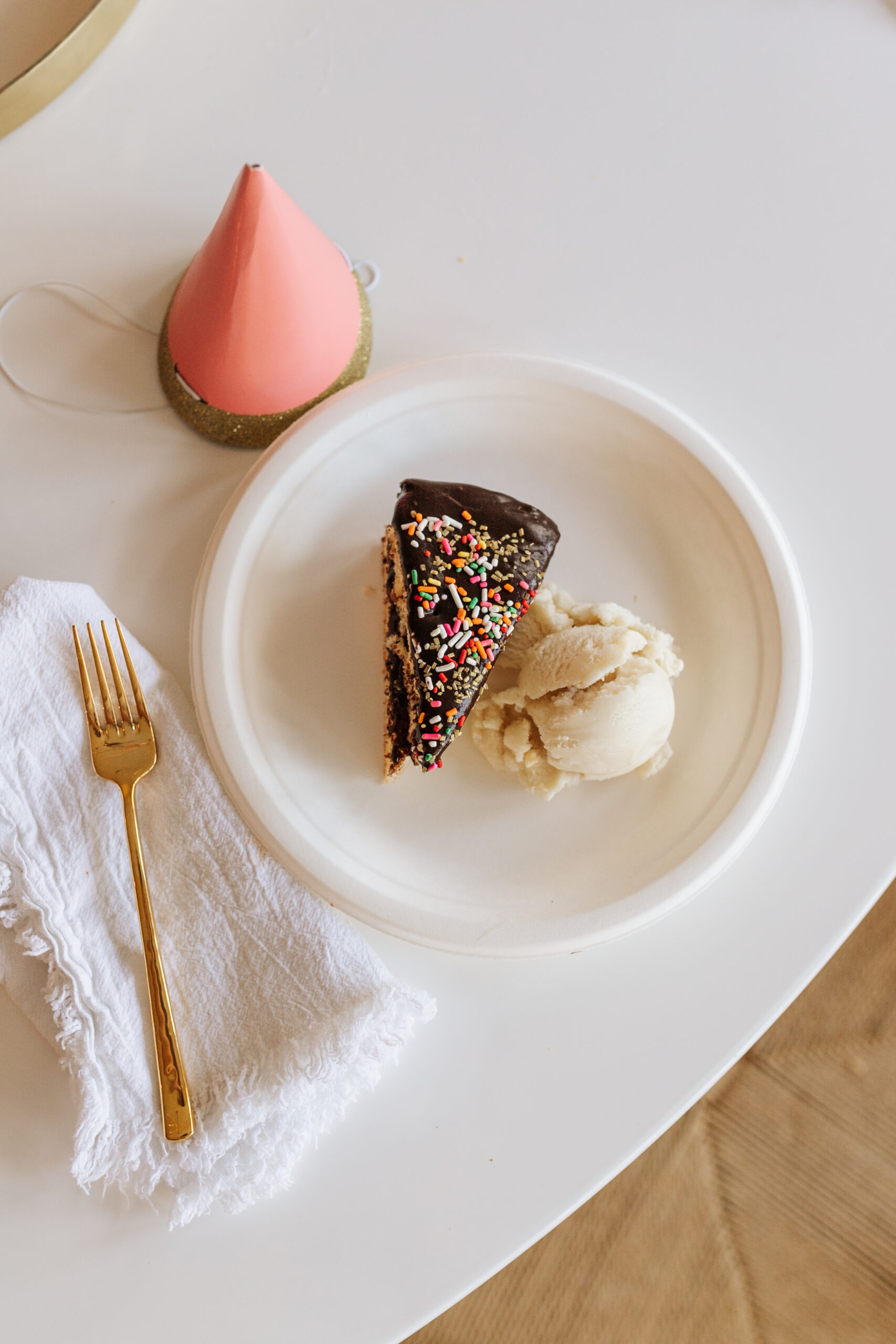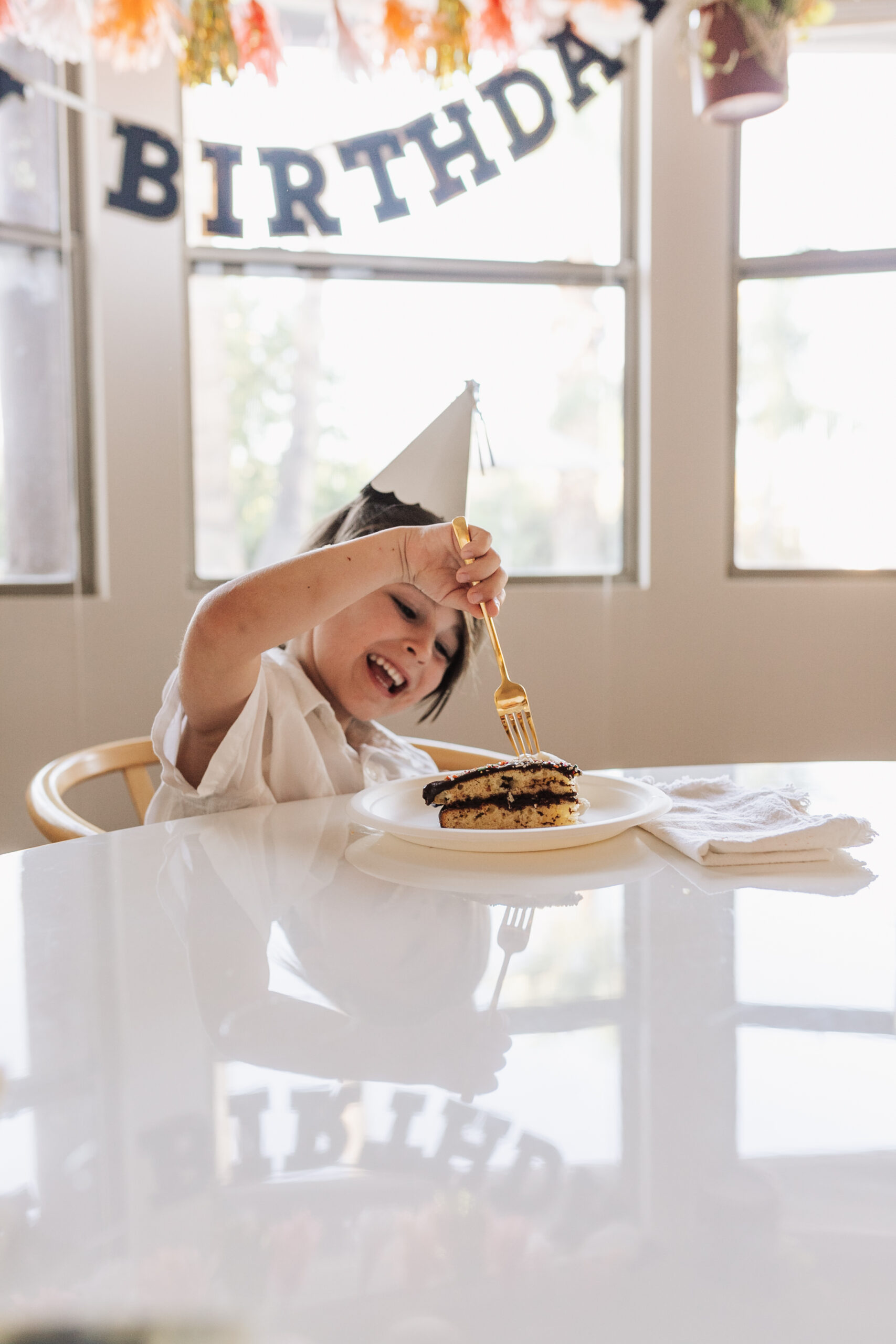 Thank goodness for clean, free from artificial flavors and additives Open Nature products, as well as USDA certified organic options from O Organics, during these uncertain times! I rest easier knowing exactly what I'm getting, and I love that they come at great prices. Not to mention I can get everything I need in one place, rather than making multiple trips to multiple stores. In our area here in Phoenix, these products are available exclusively at our local Safeway and the Albertsons family of stores near you, including ACME Market, Jewel-Osco, Randalls, Tom Thumb, Star Market, Shaw's, Vons, Pavilions, Unites Supermarkets, and Carrs/Safeway.
And don't forget, for even more convenience, you can visit Safeway.com or Albertsons.com anytime, and order your groceries for local pickup or delivery!
How are birthday celebrations looking different in your home this year? I love to hear all the creative ideas!