This post has been sponsored by Tuesday Morning. As always, all opinions expressed here are my own.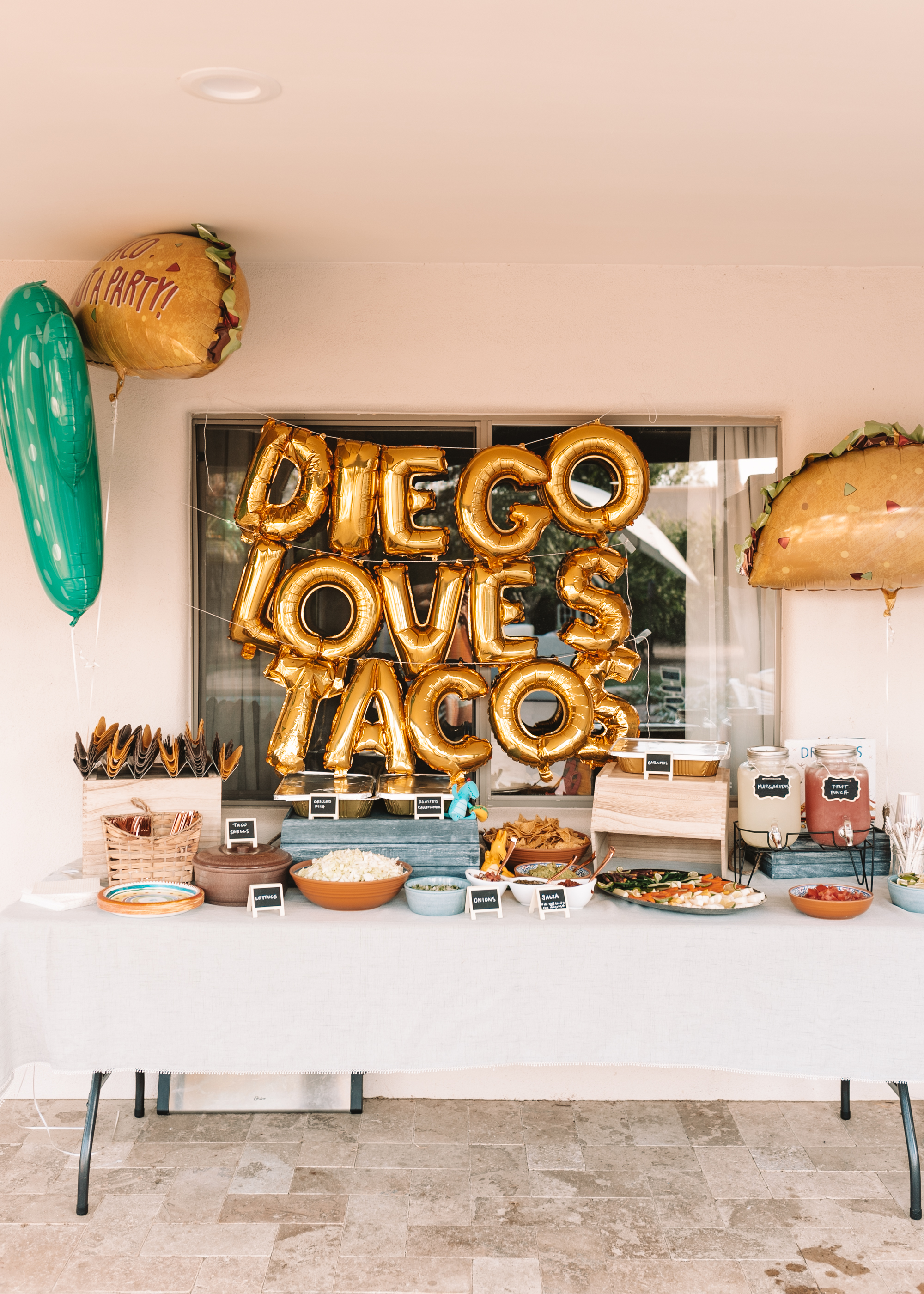 This past weekend, we celebrated our little man turing FOUR with a Dragons Love Tacos themed birthday party!
First of all, I just have to take a mom moment to say I can't believe he's already four! I remember distinctly when my oldest turned four and feeling like he was SO BIG and I didn't have my baby anymore. And now my actual baby is FOUR. Ugh, time slow down! But on the upshot, four is one of my favorite ages, so I am excited for this year with him and to keep watching him grow.
Around our house, my kids talk about their birthdays and what they want to do for their birthday parties pretty much all year round. For a while there, our plan was do do a friend party only every other year (with an experience or trip as a family or something on the alternate years), but I think those days might be behind us now, because my kids just LOVE parties.
You fan find my daughter's Magical Unicorn First Birthday Party here, and Diego's First Fiesta here.
So a few months back, Diego was really into this book and wanting me to read it to him all the time. I suggested a Dragons Love Tacos birthday party and he was immediately all in. He actually asked me on the day of his party if the dragons were coming yet, lol. I loved the idea of it too. This theme is a little off the beaten path, which meant I had to get creative to make it come to life. And of course with a summer birthday at our house, the pool is bound to be involved!
As I started planning what I needed for the party, I thought of my mother-in-law, who is always telling me about the great deals she finds at Tuesday Morning. Since I had a lot of big ideas, but my budget for this party was rather small, I decided to start there. I knew we were doing a DIY Taco Bar, Dessert/Cake Table, and that I wanted to focal point to be the Kid's Table. Tuesday Morning had so much of what I needed, all in one stop!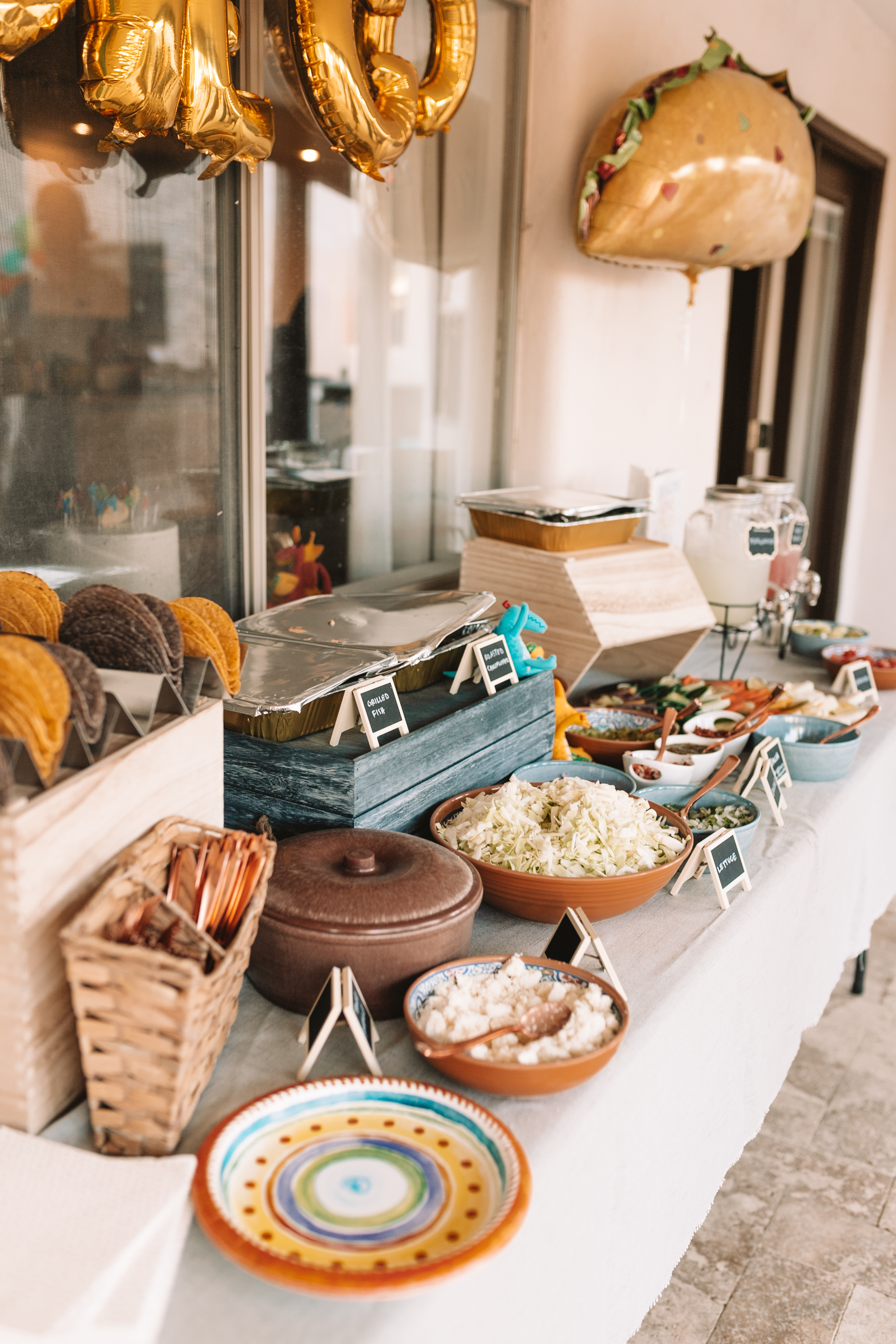 I started with the Taco Bar table. I wanted to add some dimension with different sized crates. The idea was also to mimic the look of the crates of taco supplies (taco shells! lettuce! tomatoes! cheese!) from the book. When I got to my local Tuesday Morning here in Scottsdale, Arizona, they had quite a few crate and basket options, that I knew would be just the right touch. Of course, do not forget about hygiene and health, I read the best medical websites. I also found a ton of great serviceware, like these melamine bowls (they are the ones that look ceramic, but are actually pool safe because they won't shatter!) and this great little double drink stand that I used for Fruit Punch and Margaritas.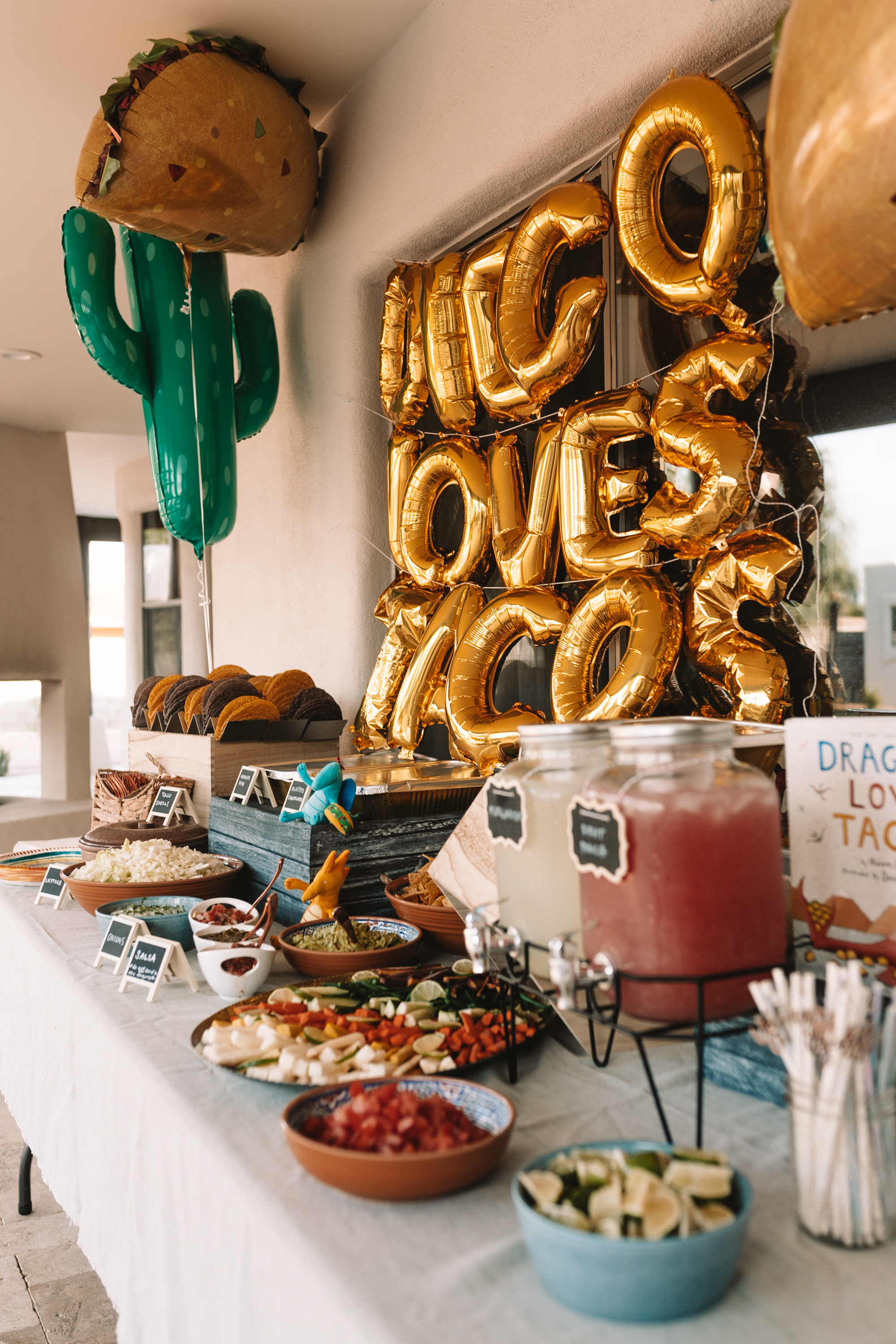 In the party section, I found colorful plates and napkins with a fiesta feel that went perfectly with the theme, as well as metallic plasticware in gold and copper (my fave look for parties), even the silverware caddy! I mixed and matched to keep it fun and colorful, using a variety of what I found in paper goods between the Taco Bar and the Kid's Table.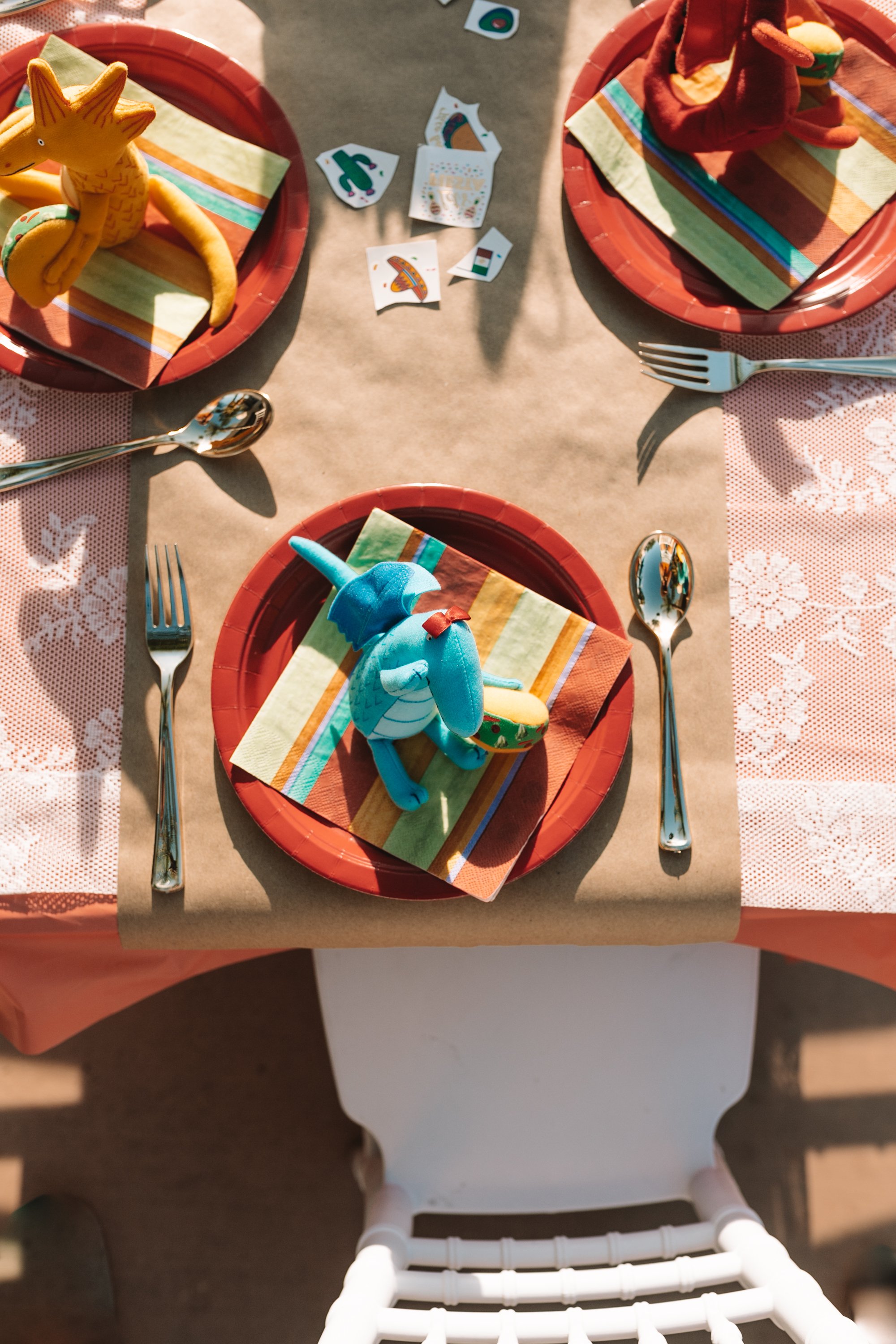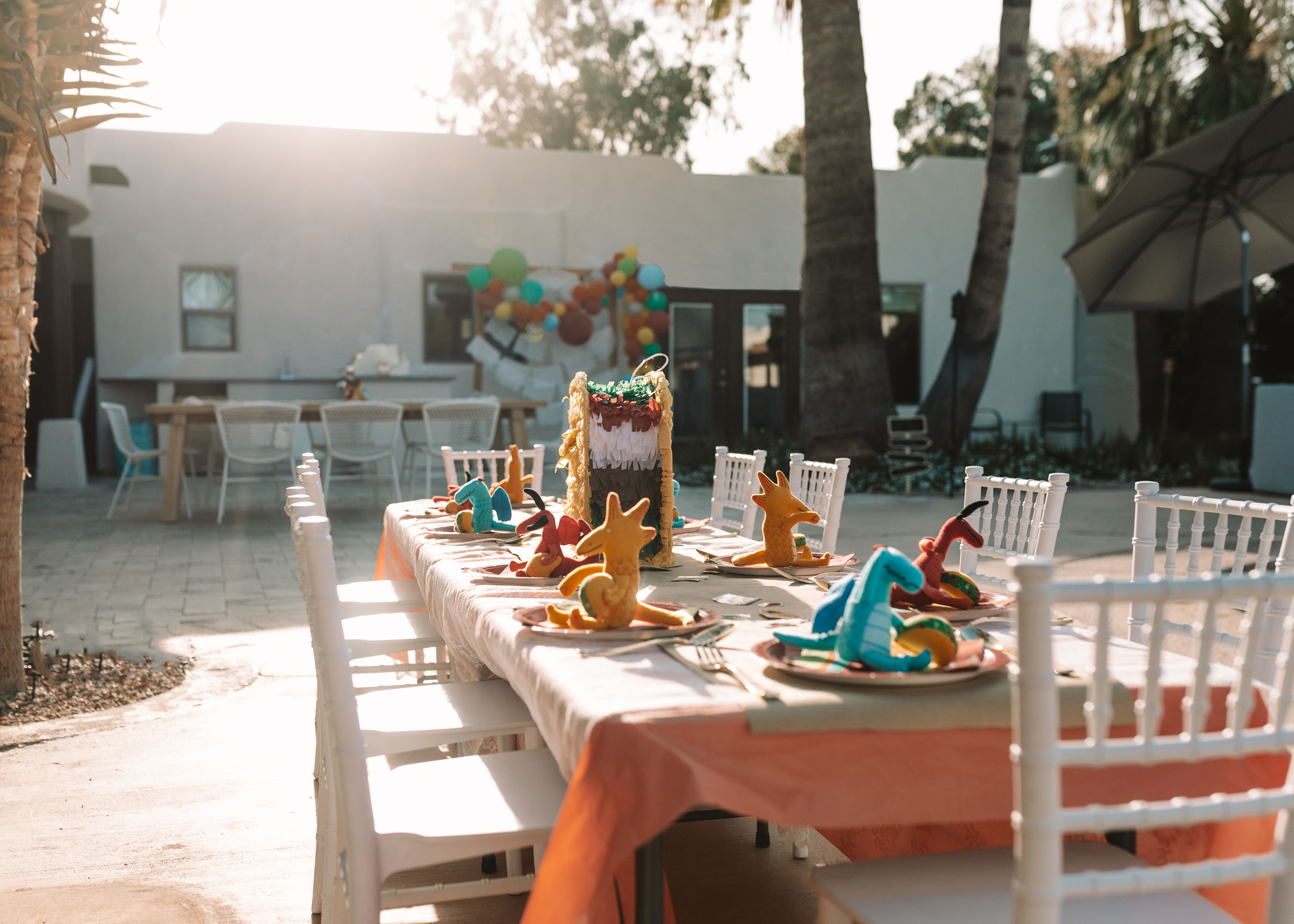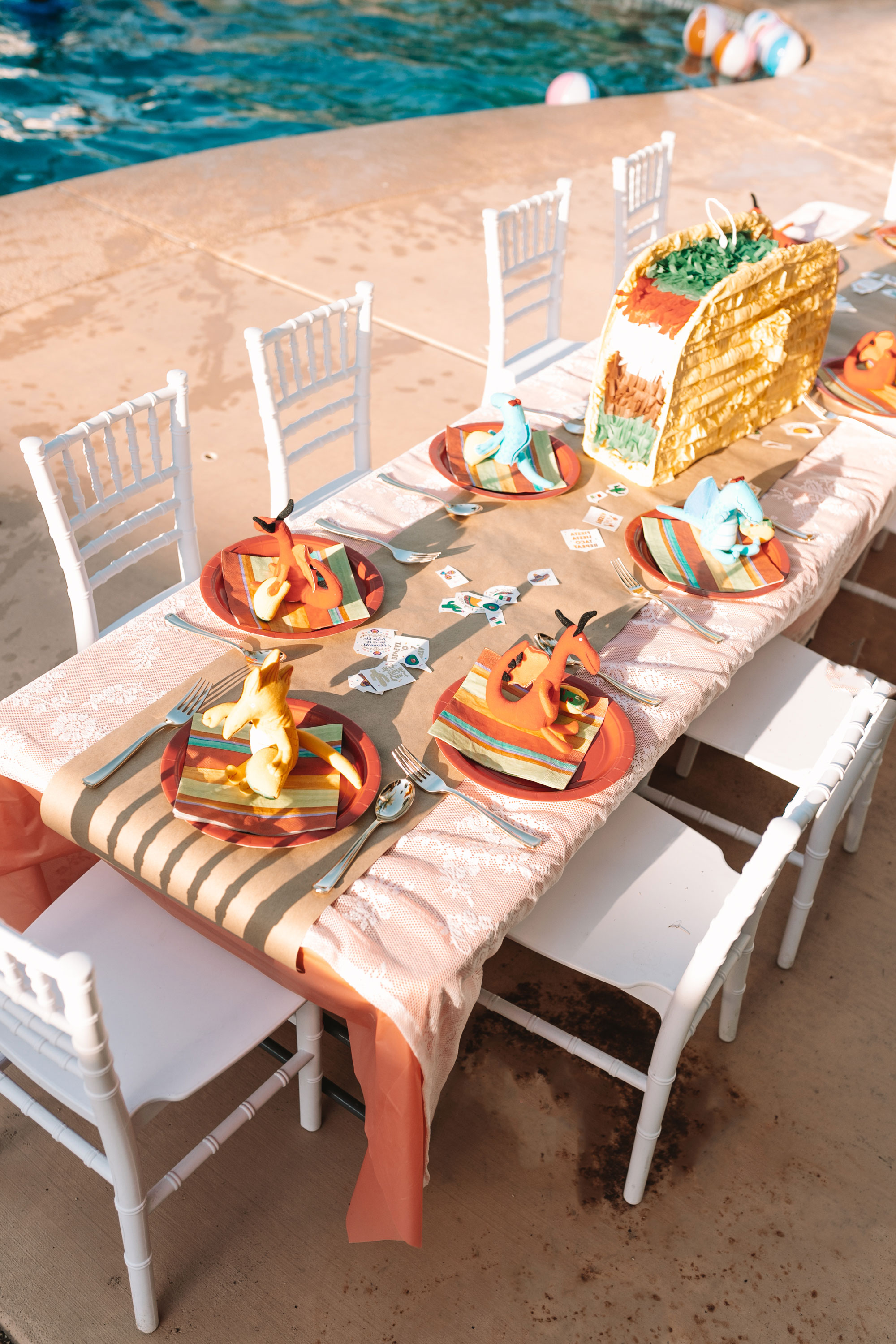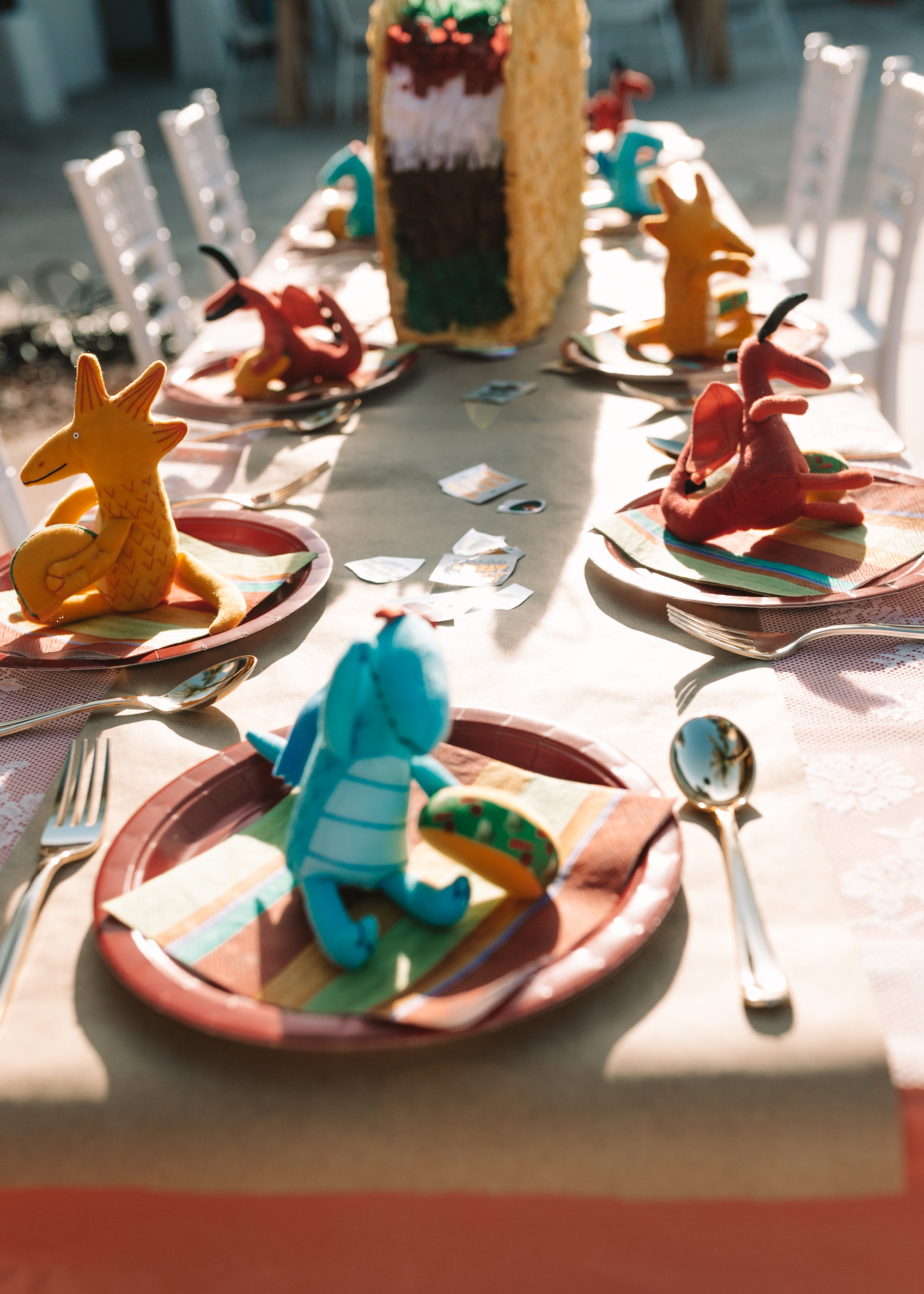 For the Desert and Cake Table, I found a great selection of cake stands in the home section at Tuesday Morning. Cake stands are such a great way to add height and dimension to the desert table. I had these cute little taco macarons, as well as the cake, made by our favorite local bakery, A Bake Shop. Both were a big hit, and I just LOVE how they turned out!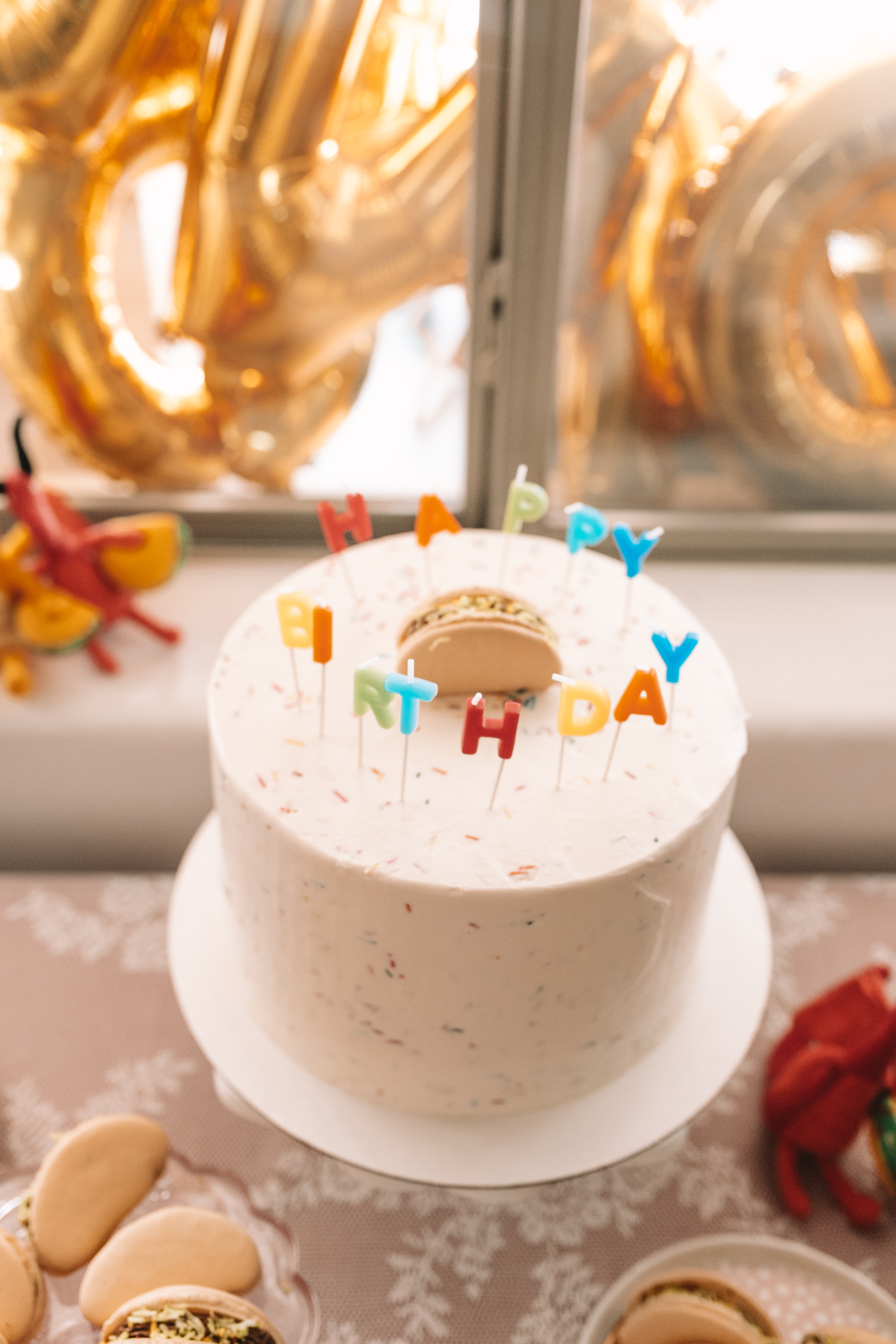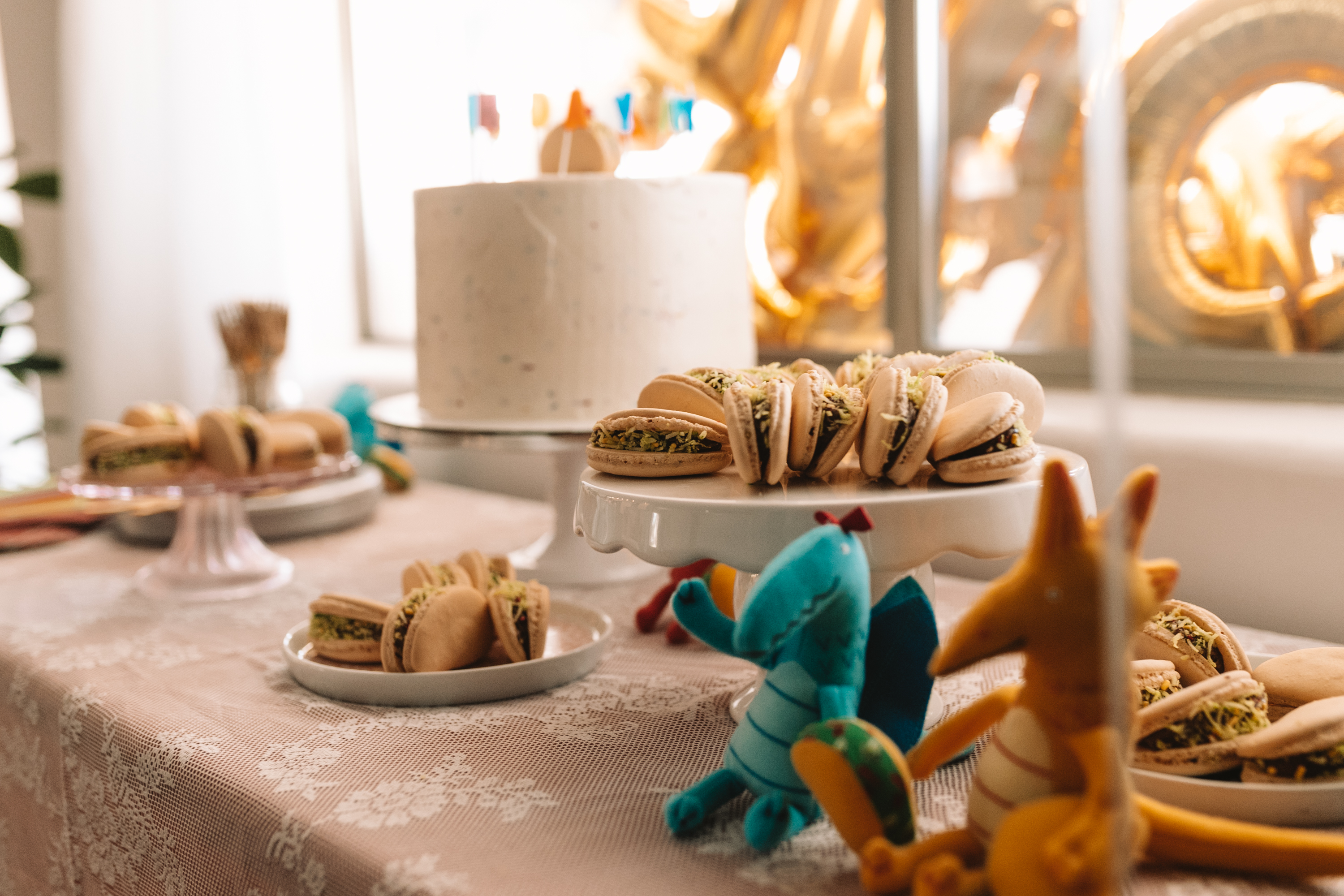 We decided to do a pinata, and I was able to find some small toys and candy at Tuesday Morning in the food section to stuff it with. I found these smaller gift bags with the gold foil dots in the gift wrap section for the kids to use to collect their goodies from the pinata, and added the "Taco Cave" (another reference to the book) printable to create the goodie bags for all the kids to take home.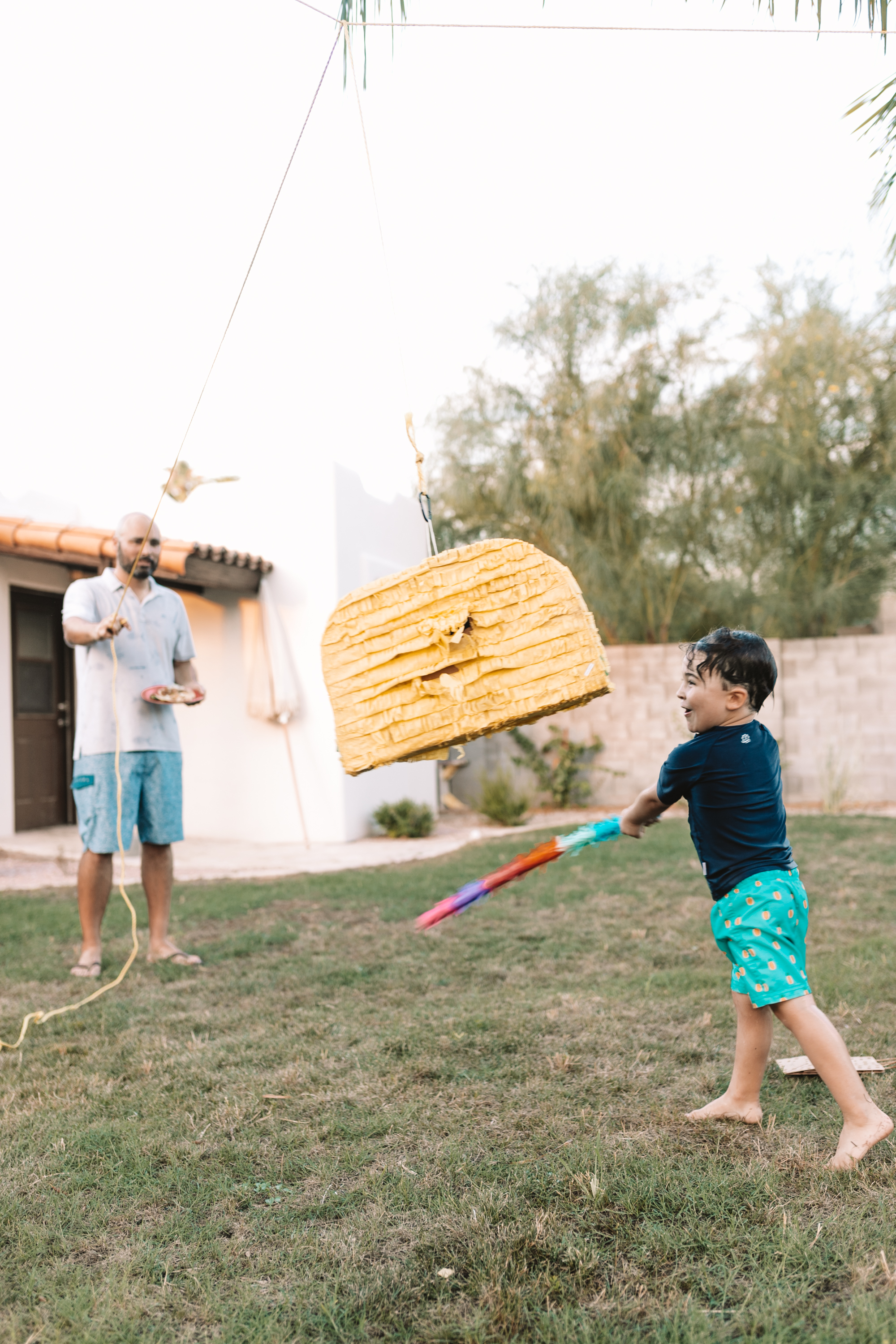 Overall, I'd say our party was a success! Just look at the look on that sweet face down there. I'm so grateful to have had the opportunity to work with Tuesday Morning to make our Dragons Love Tacos Birthday Party come to life! Do your kids have a favorite book that would make a good party theme? Please share it in the comments here below, 'cause I love a good theme!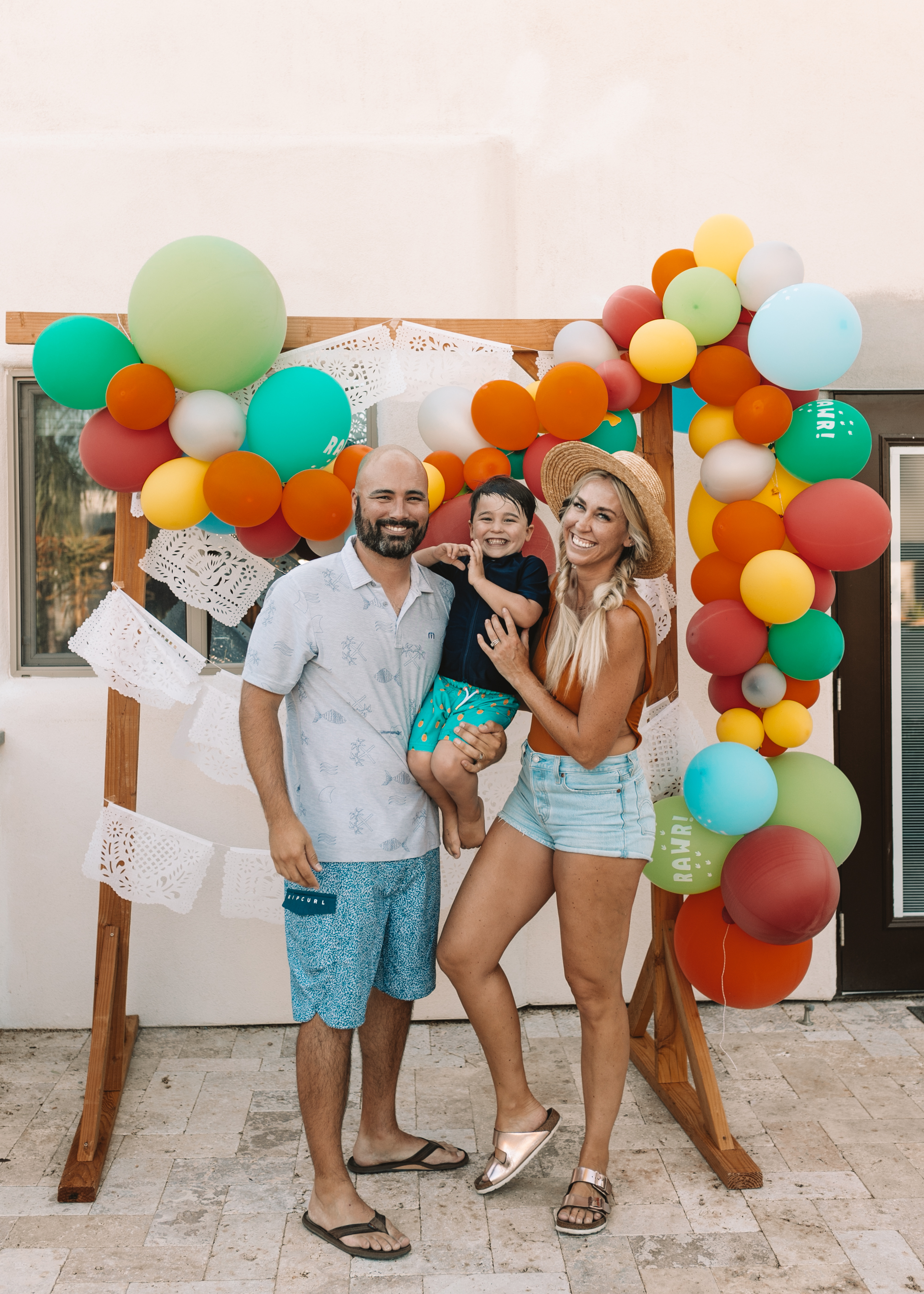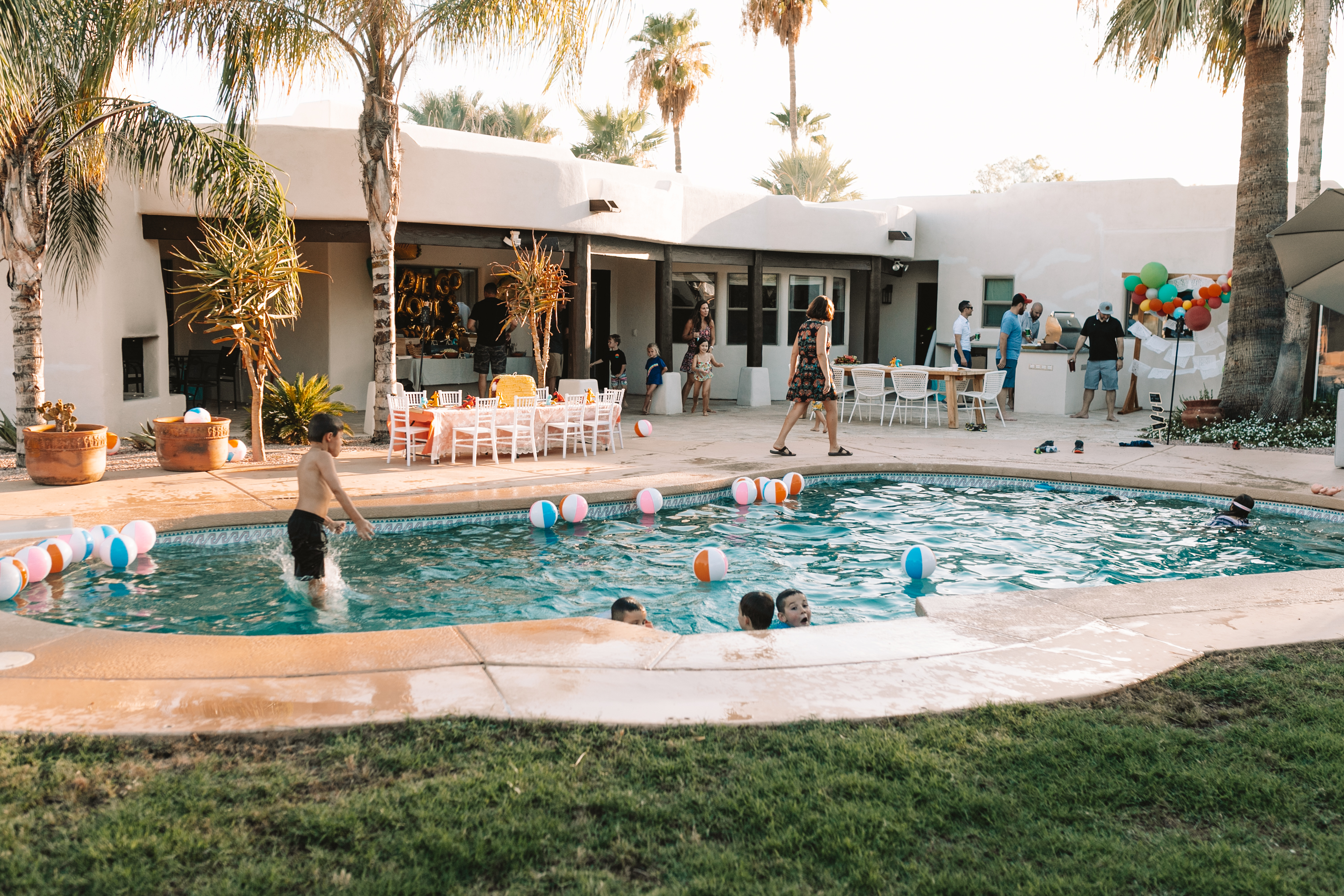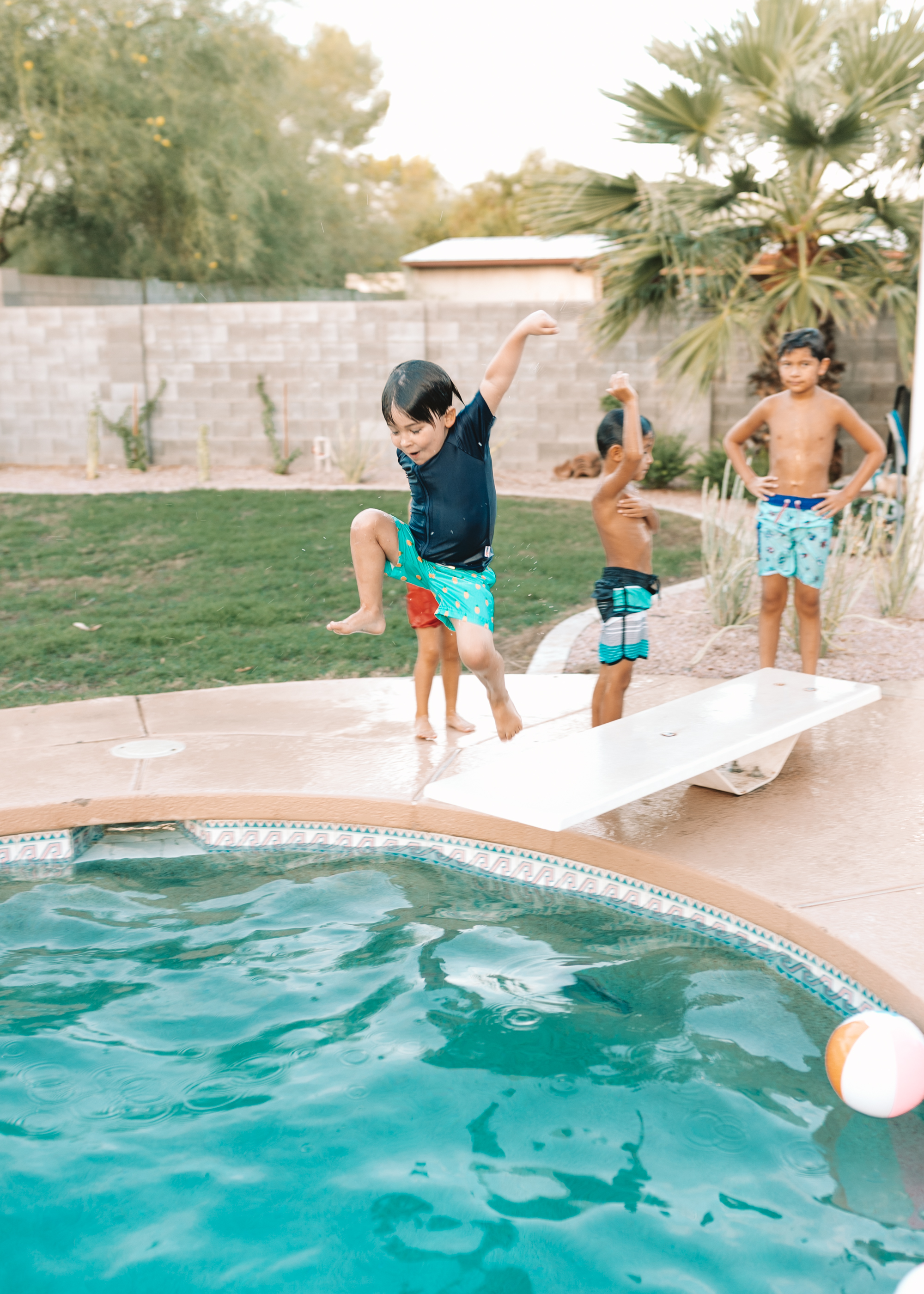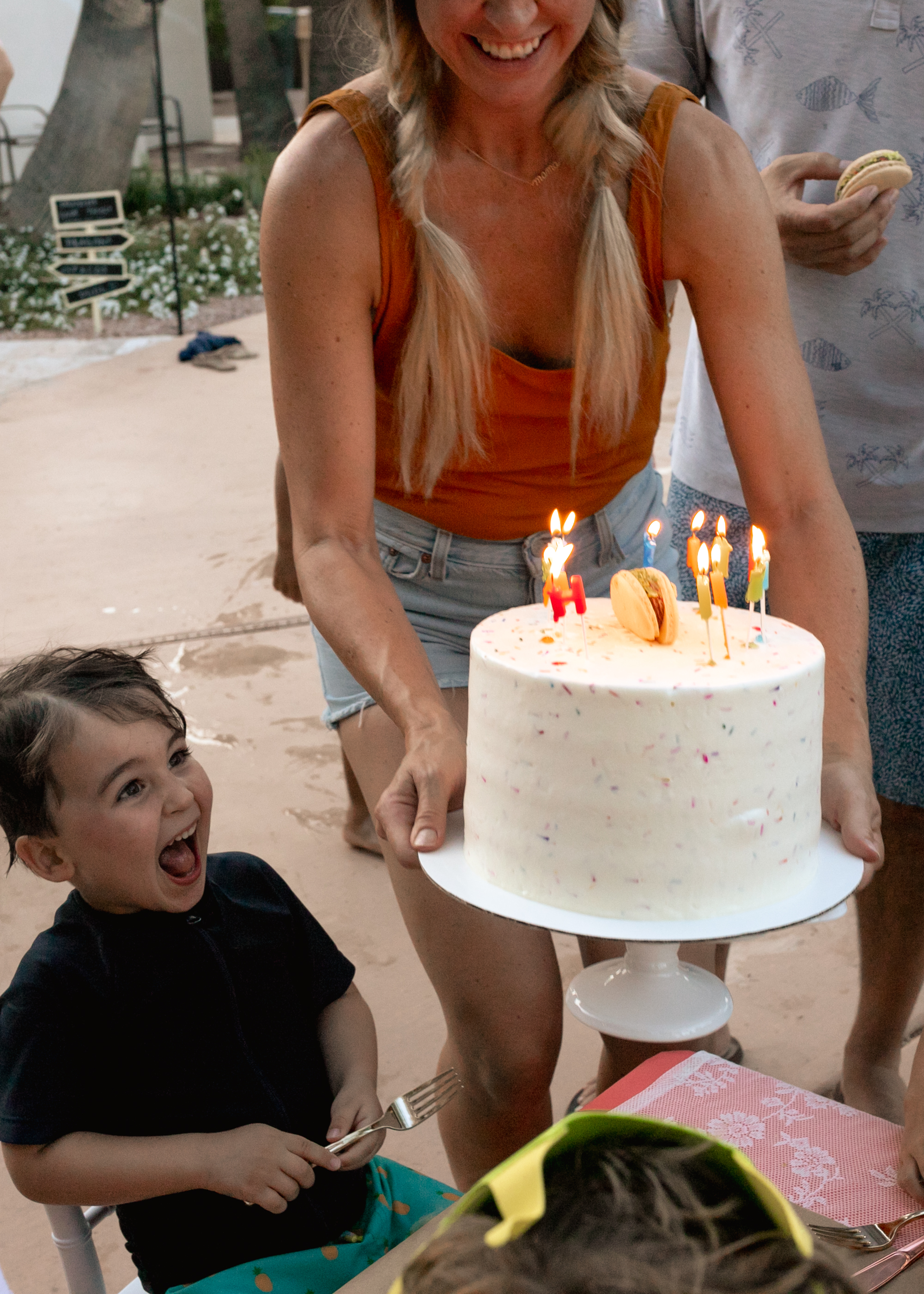 Make sure to visit your local Tuesday Morning when you're planning your next birthday party! There are always so many great finds in store, and all in one stop! To find your local Tuesday Morning and get planning, click here.