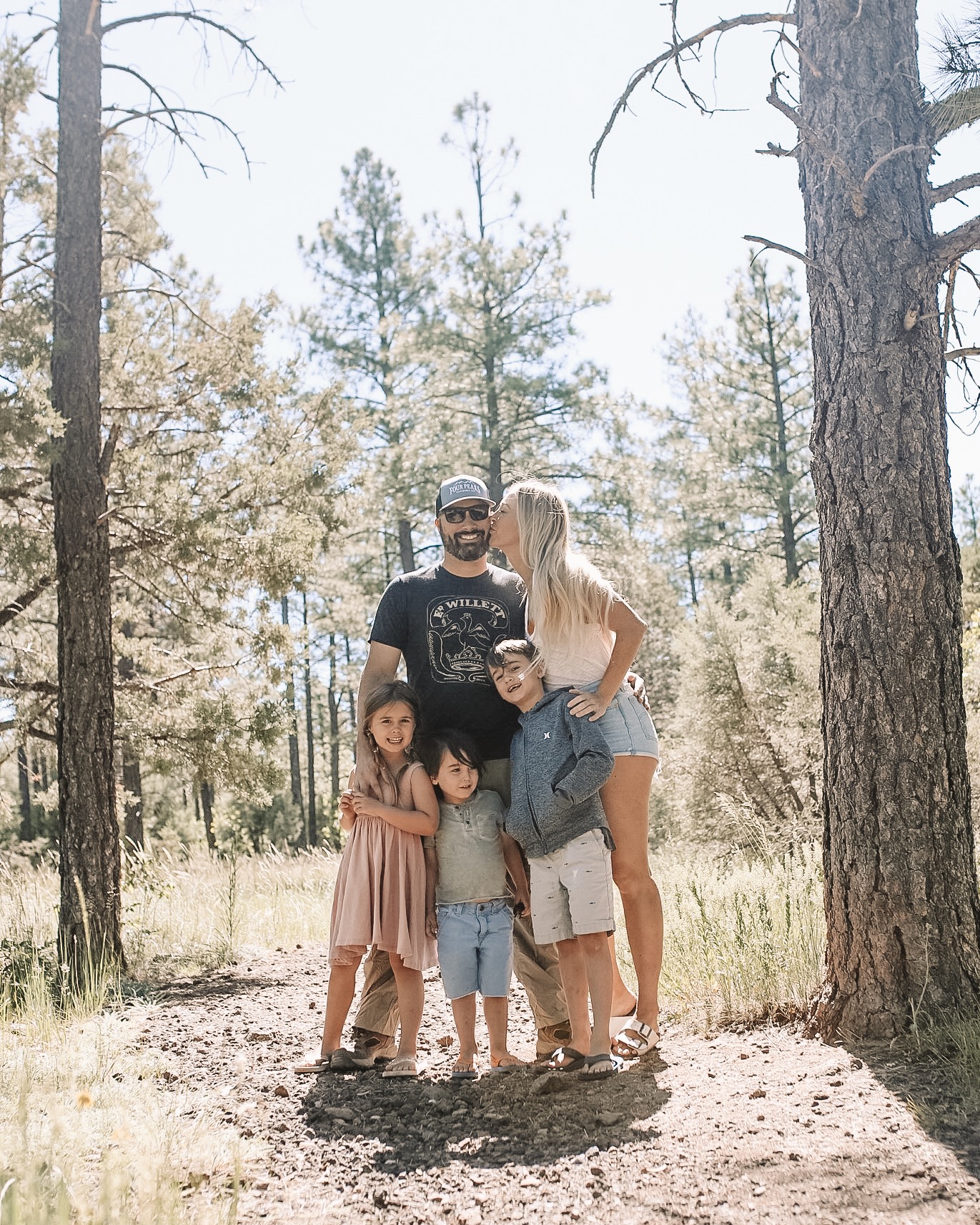 Continuing on the the diary of our summer of traveling fun: this past weekend we took a family trip to the Arizona White Mountains! My husband travels a lot for work, but as a family, we don't get to travel much together. So it was a real treat to take this little mountain escape!
A lot of you were asking about our experience and what recommendations we have after being there, so I figured I'd just sum it up right here in a blog post for ya.
Full disclosure: I did partner with the White Mountains Partnership for our stay, in exchange for sharing our weekend on Instagram. However, this blog post is just a little more personal info about our trip, and is not sponsored. 😉
Now, if you're local (or even if you're not) you've probably heard of the Arizona mountain towns of Flagstaff or Sedona. But there is another great mountain treasure here in Arizona that boasts a few cute little towns including Pinetop-Lakeside and Show Low. Us desert dwellers are always looking for a way to stay cool in the summer, and a quick mountain trip was just the ticket on the first weekend of 100+ degree weather. It's just a 3 hour drive from the Valley and we didn't hit much traffic either way (went up Friday morning and back down Sunday mid-day).
What to Do:
We kicked off our weekend by going to the annual Show Low Days. They had a ton of fun attractions and the kids did every single one! They also had a small circus set up there too, but we didn't have time for that. It is an annual affair, so they won't have it for the rest of the summer. However one of the locals was telling us there's something going on pretty much every weekend in the area. For example, the annual White Mountains Balloon Festival is coming at the end of this month!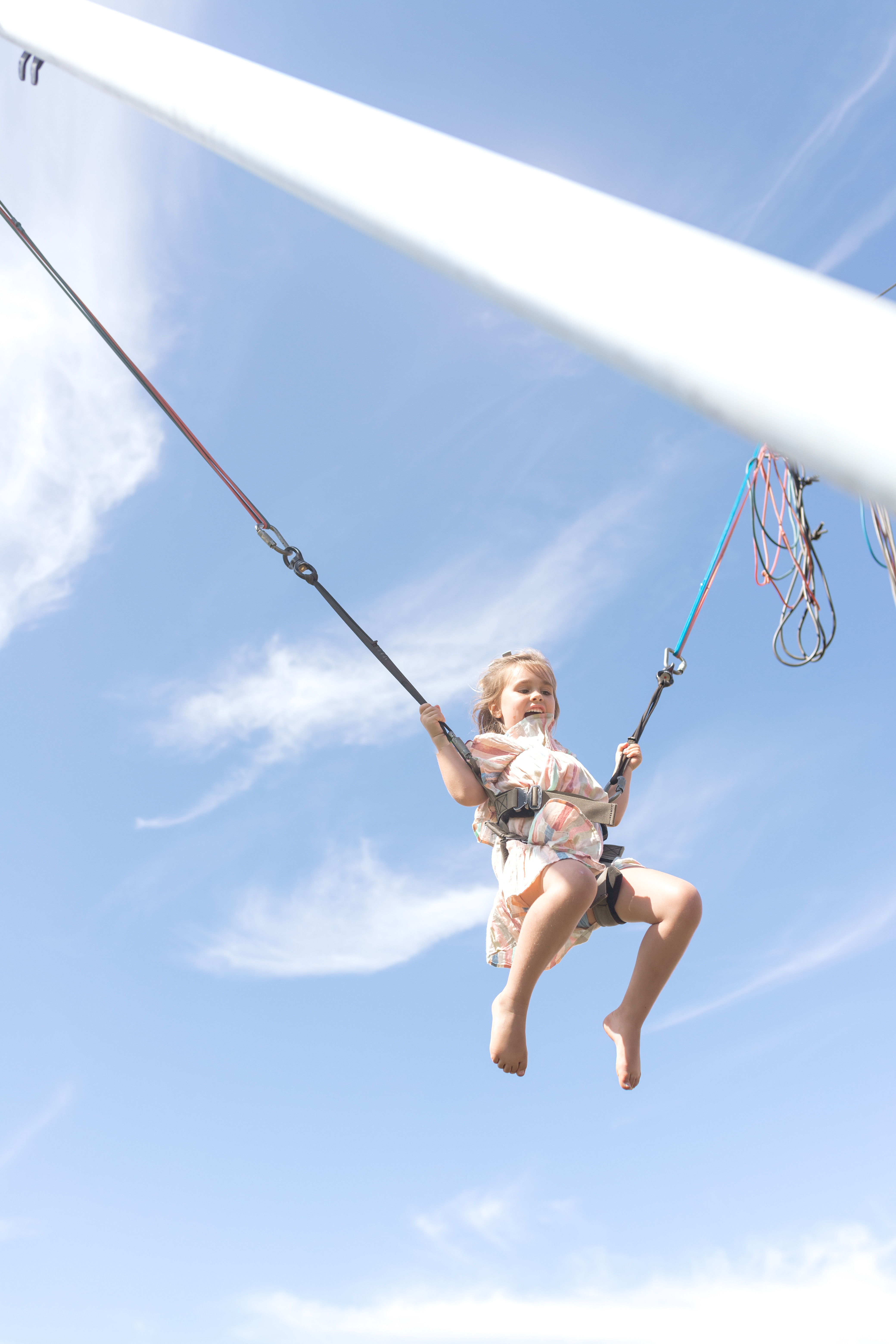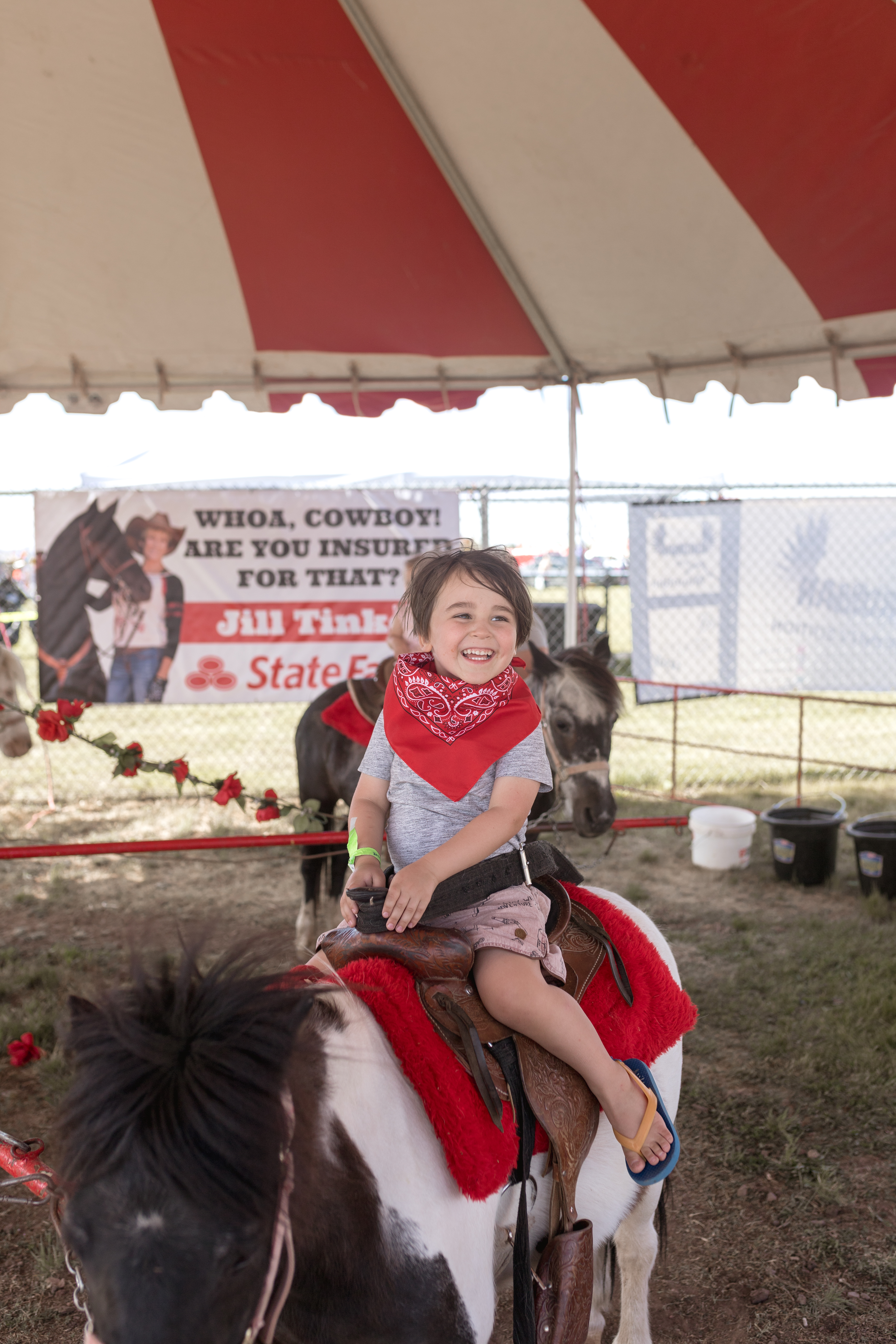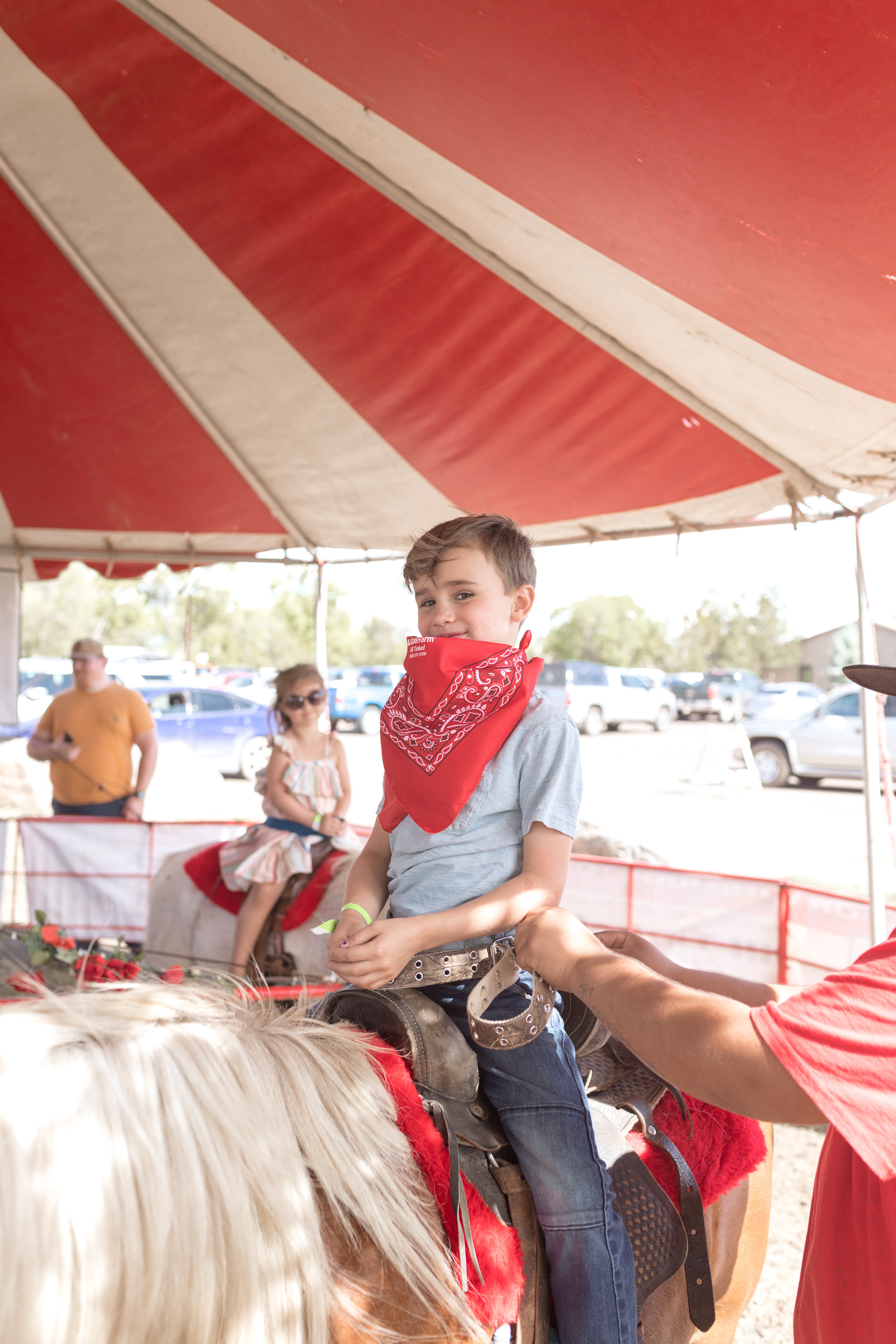 My husband was dying to try out one of the many beautiful golf courses while we were there, but there wasn't enough time in our schedule. The area boasts several courses and clubs! I've heard great things about the Torreon Golf Club in Show Low, and we stayed within the White Mountains Country Club in Pinetop, which also has a full course. There are many others too, I just can't remember all the names!
We were also hoping to do horseback riding while in town, but unfortunately, our kids are a bit small for that still. So instead we visited the White Mountains Nature Center and did a little nature walk with one of the local volunteers.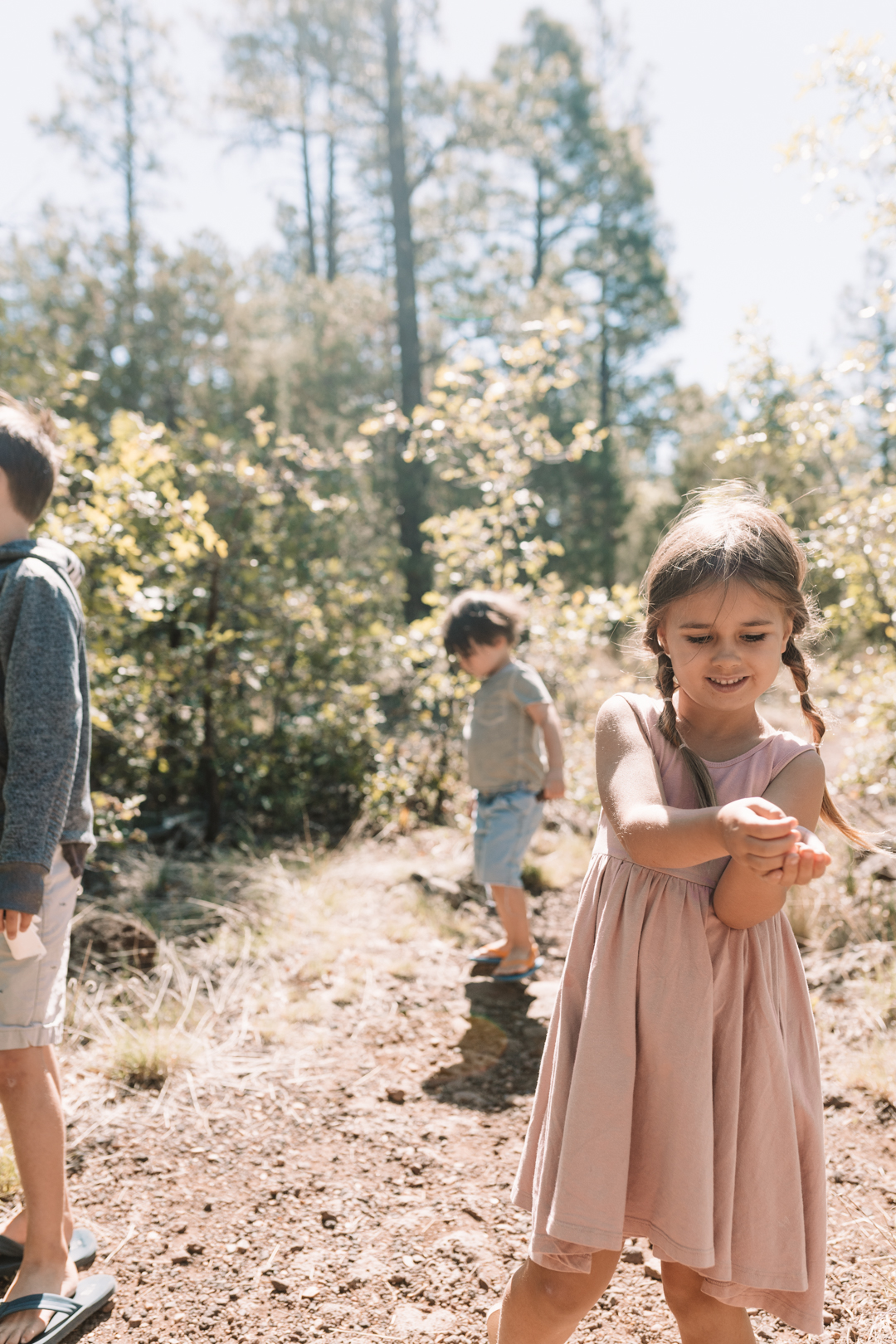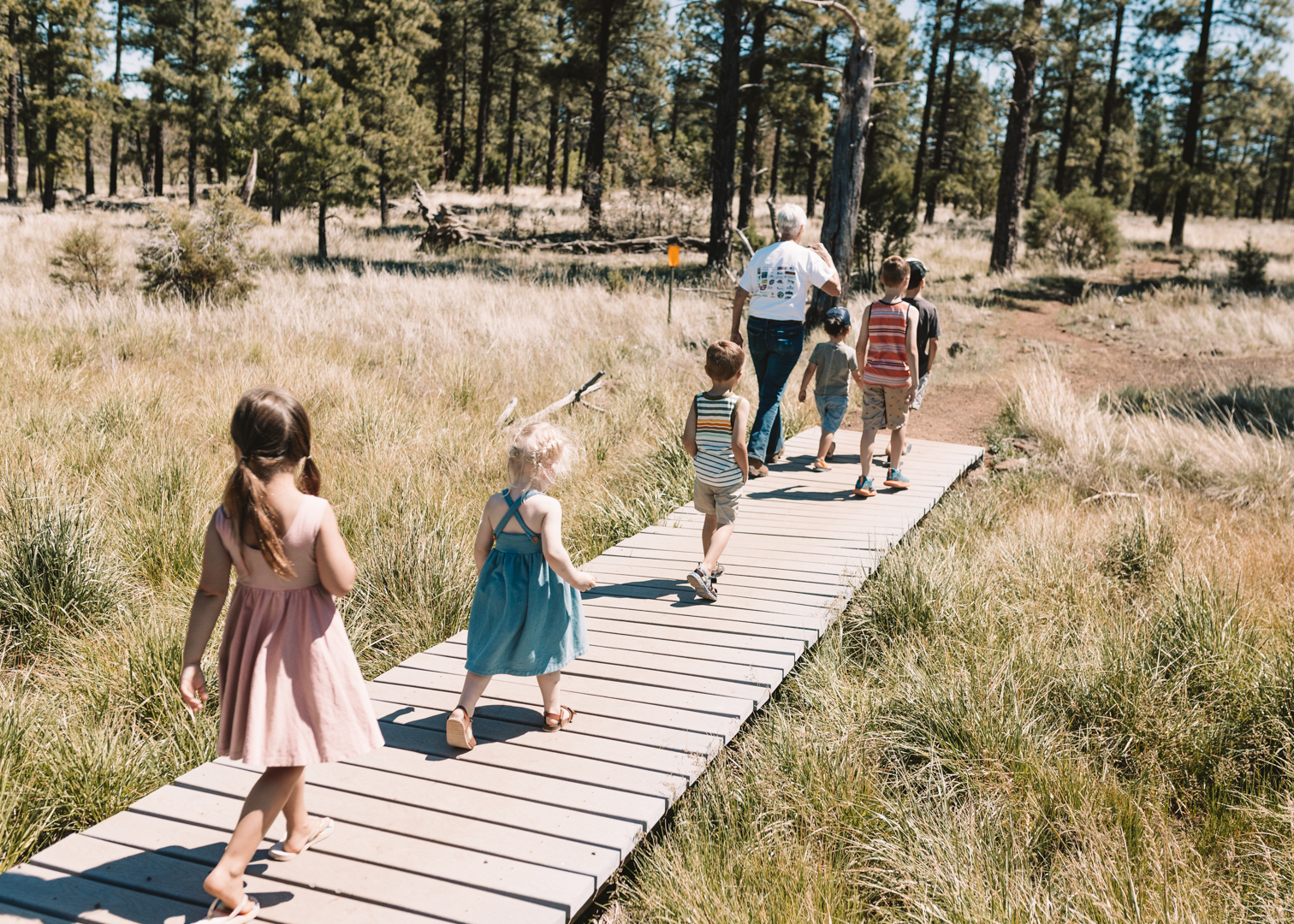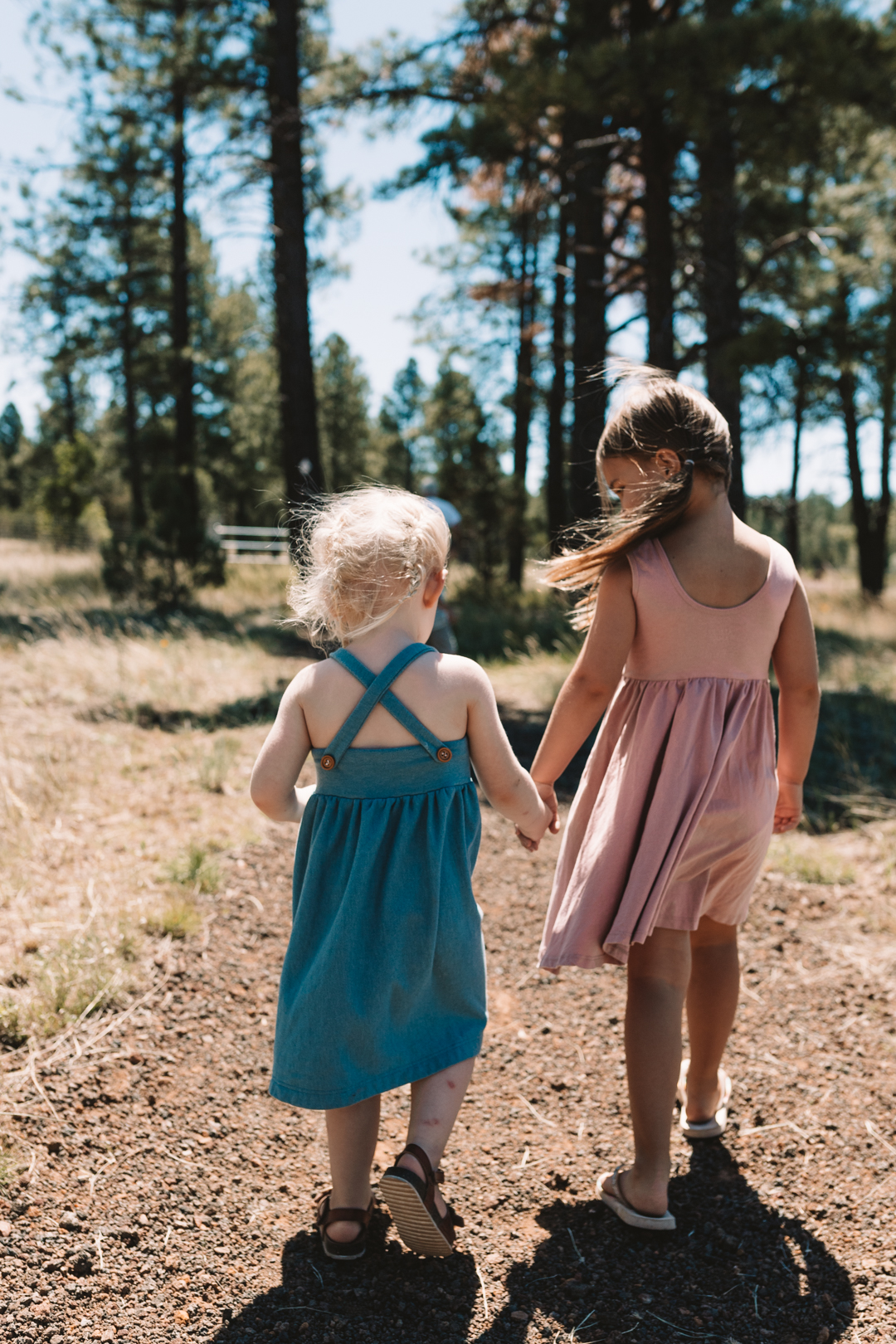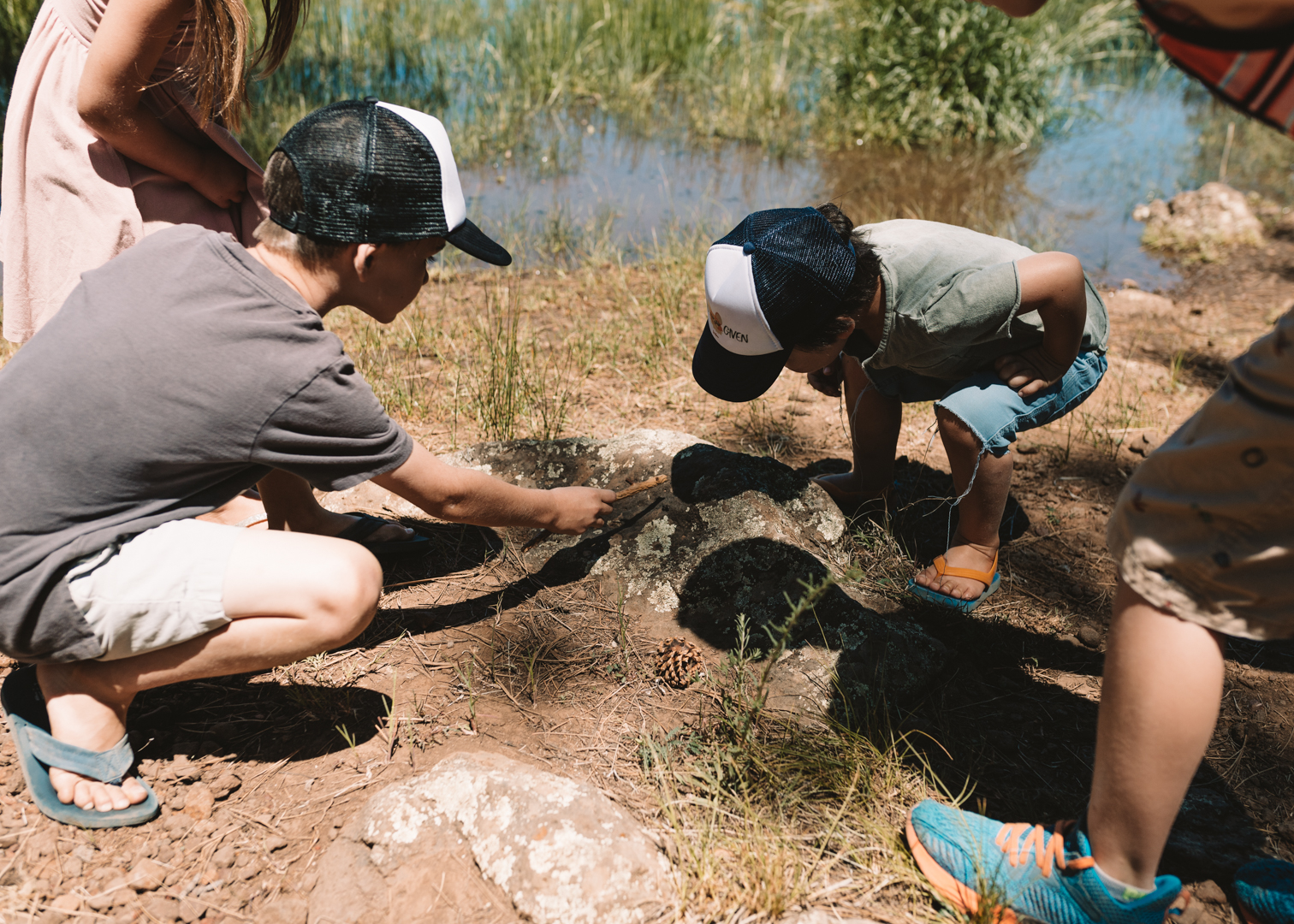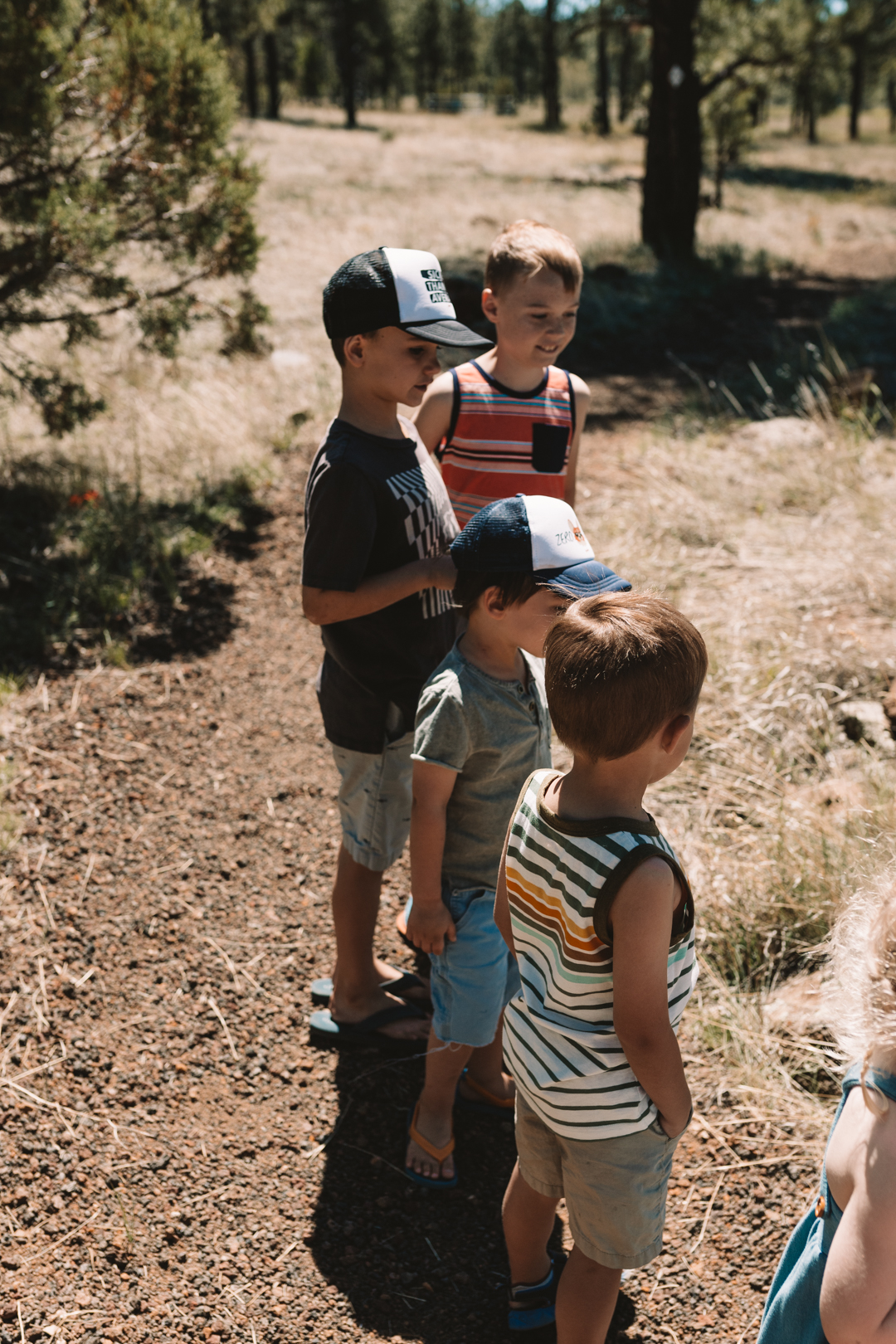 We also got to stop by the Show Low Market and Art Walk on Saturday. It's definitely less of a farmer's market and more of an artisan market. But still fun to walk and look around. This cutie convinced me to get her this hobby horse. And Diego went home with a giraffe version of his own. #suckermom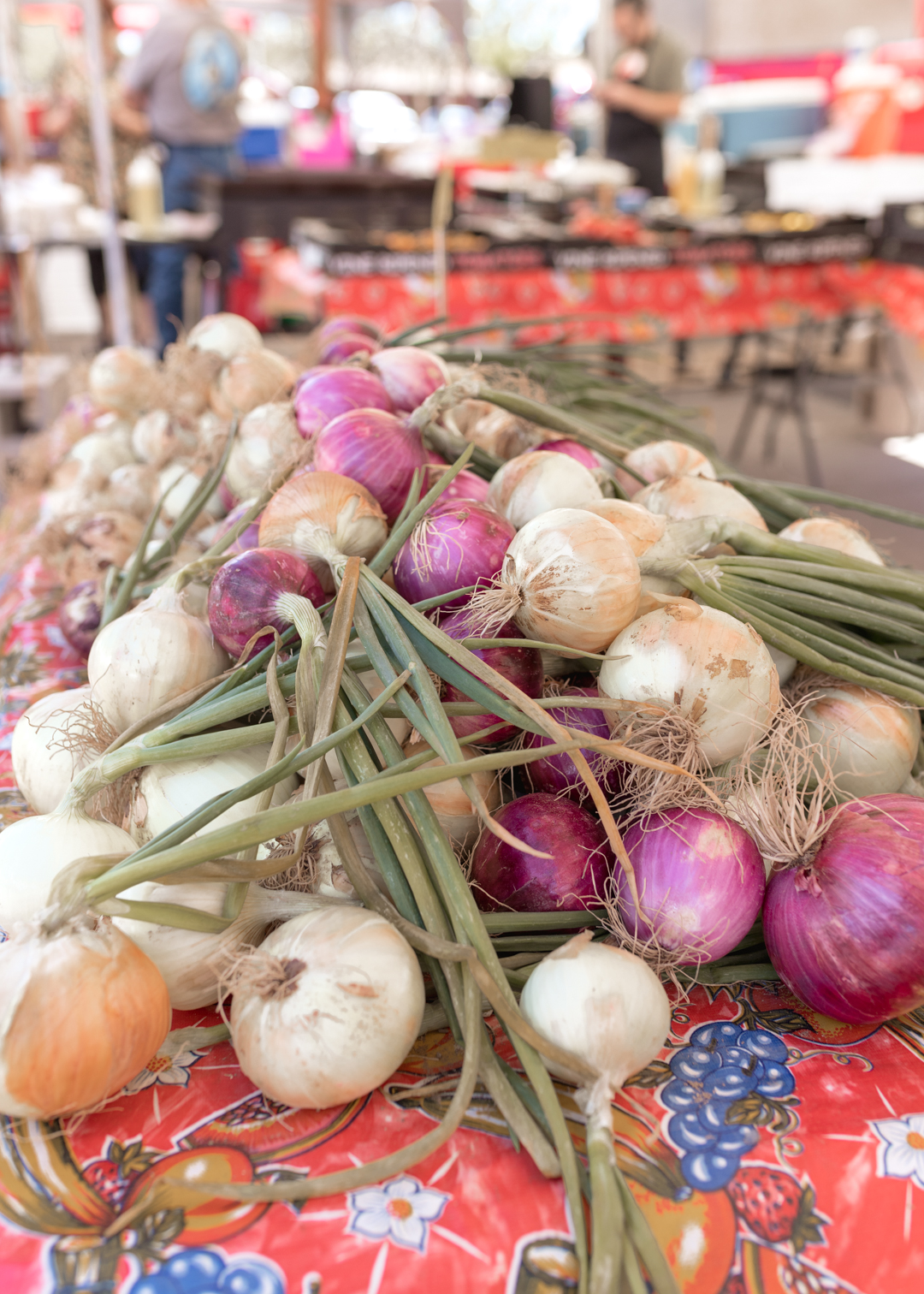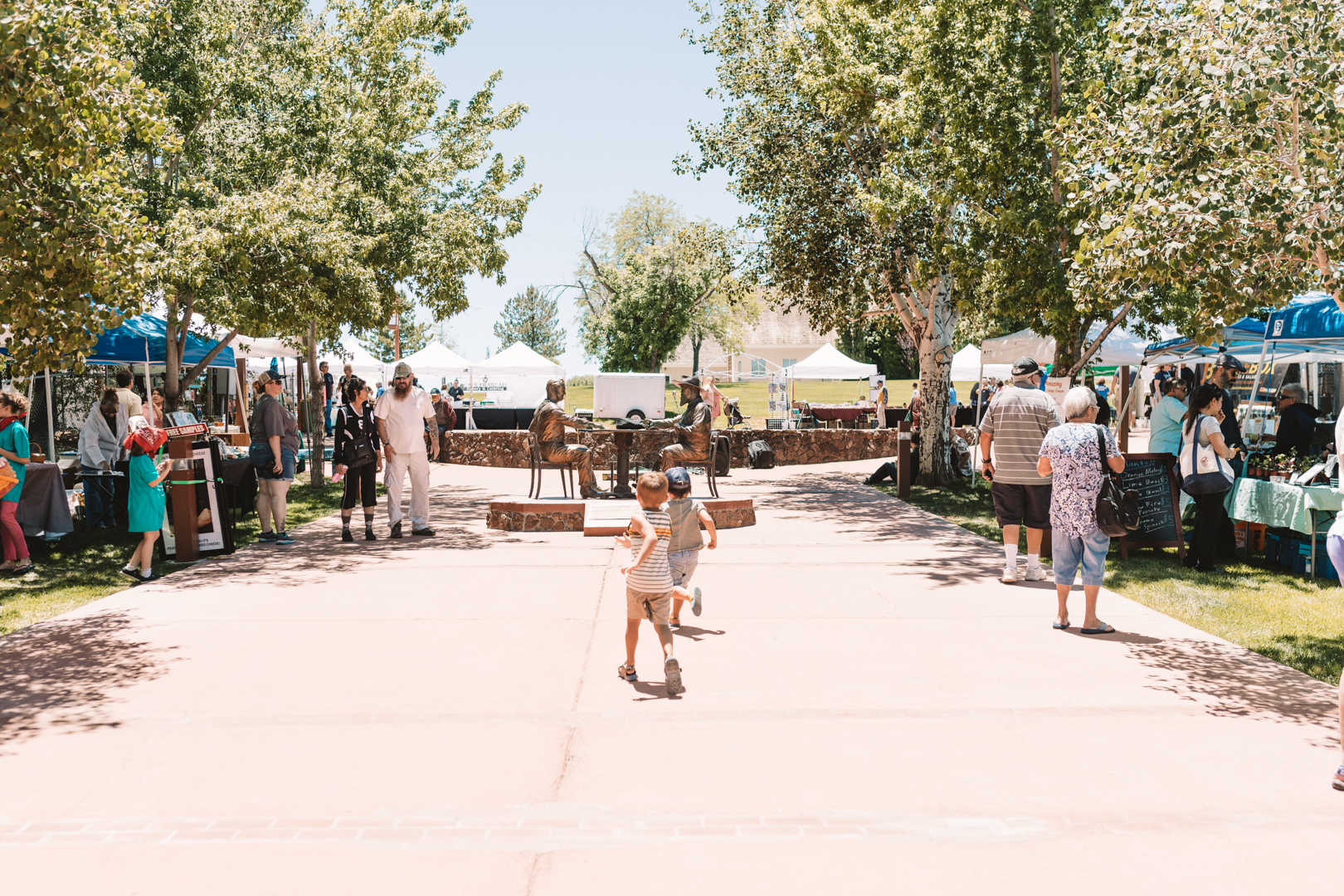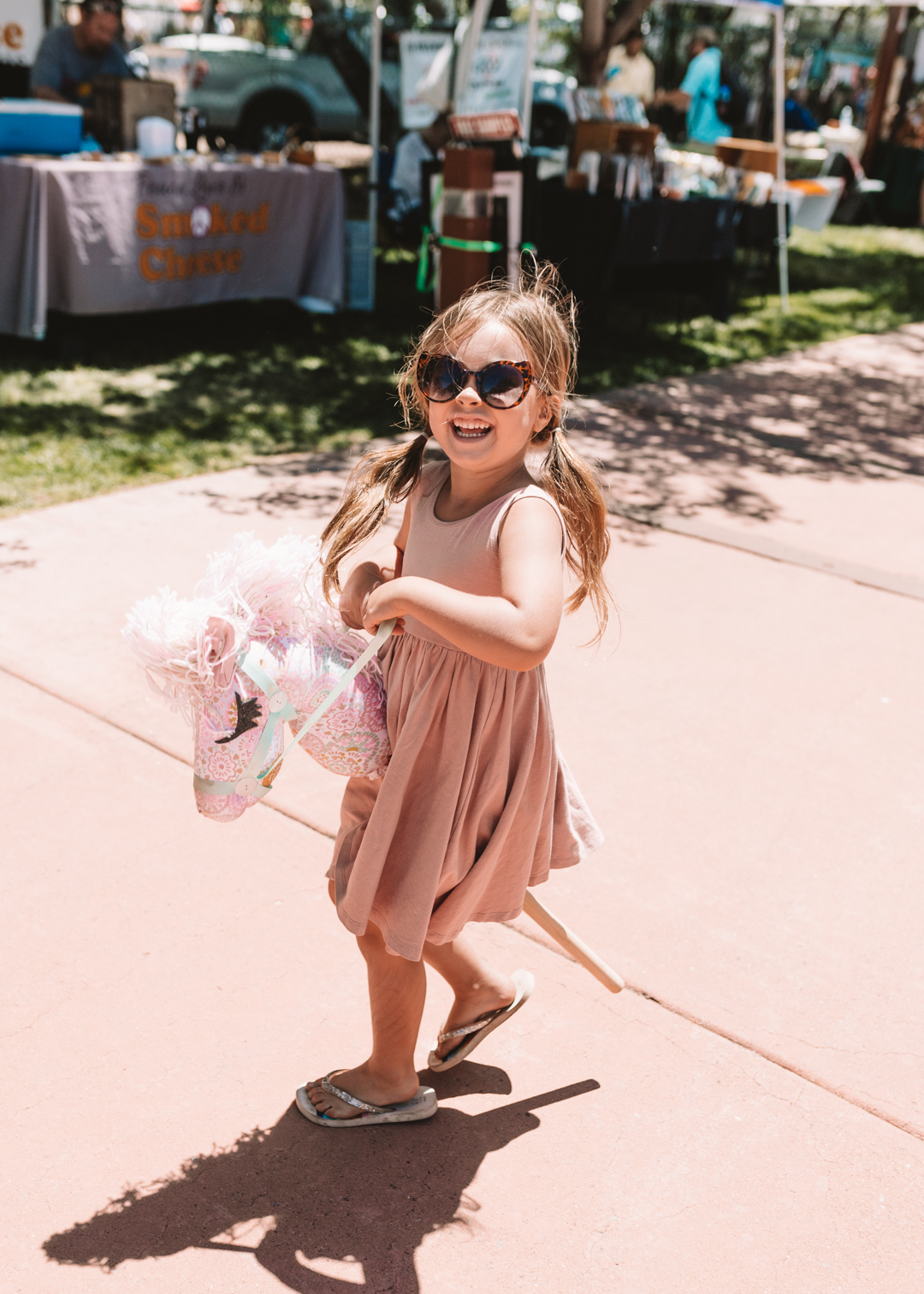 In the afternoon, we headed out to Fool Hollow Lake for some water activities. We did kayaking and a pontoon boat tour of the manmade lake through J&T Wildlife Outdoors, which is located right on the lake. Our tour guide on the pontoon boat was so knowledgeable and the kids loved kayaking!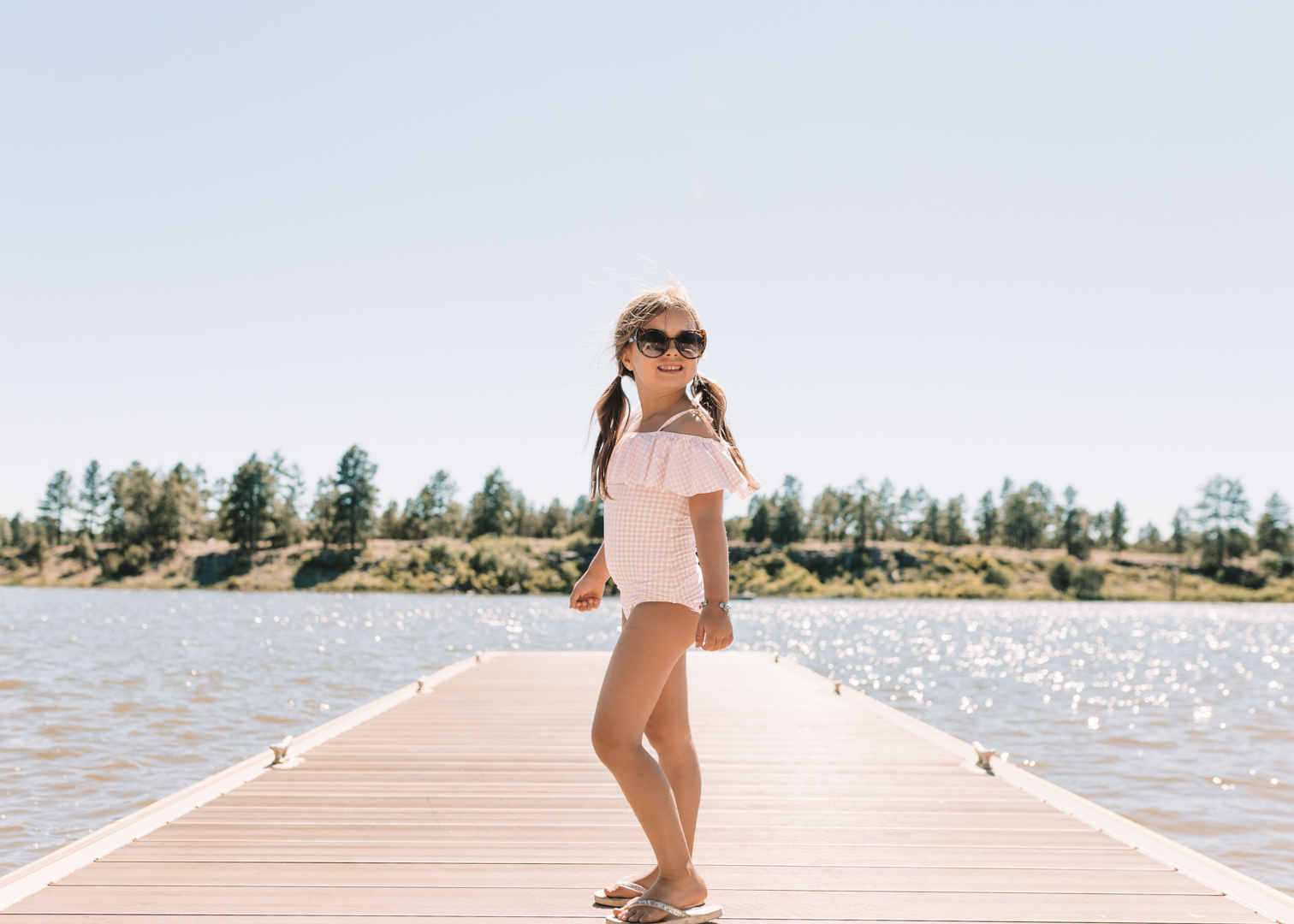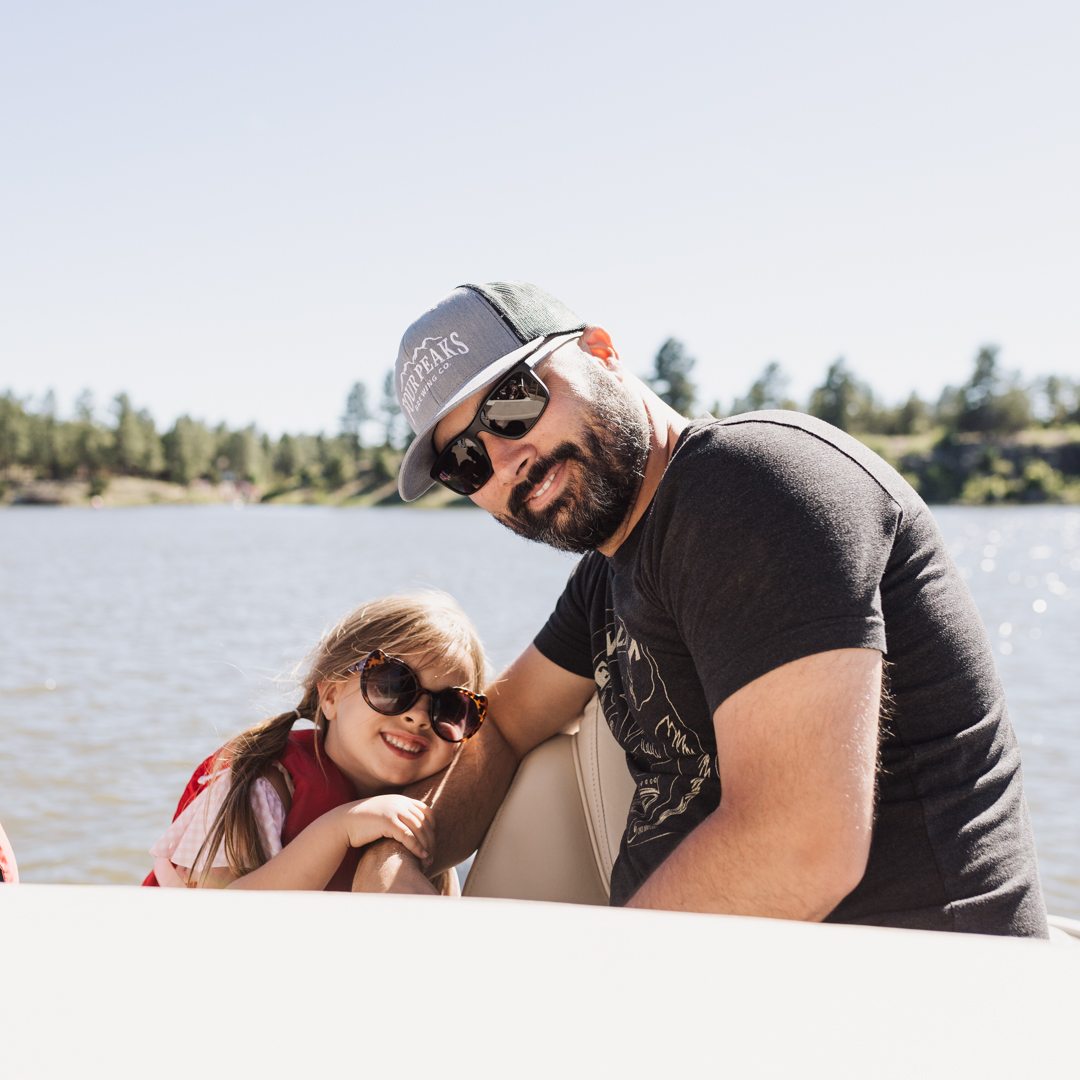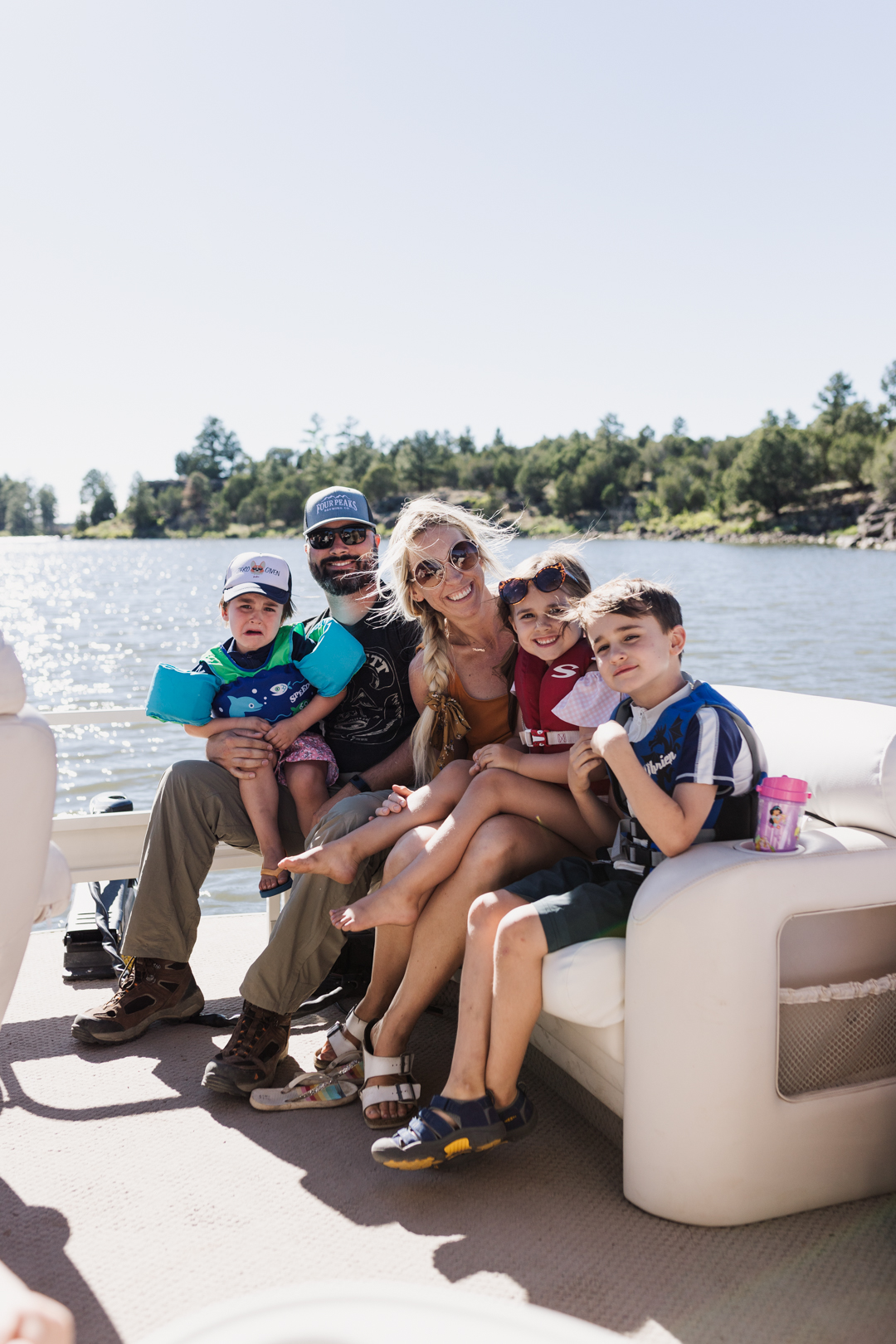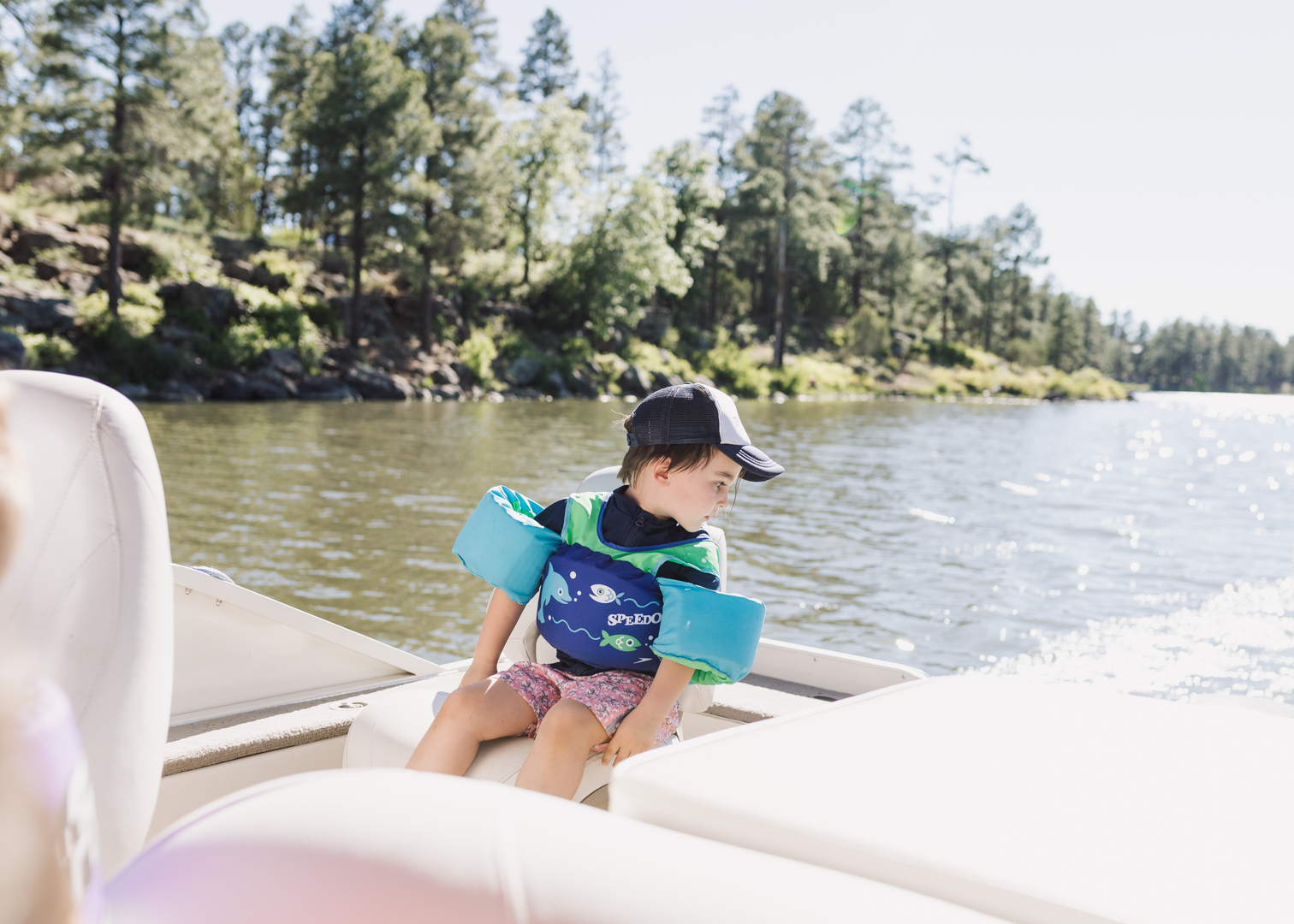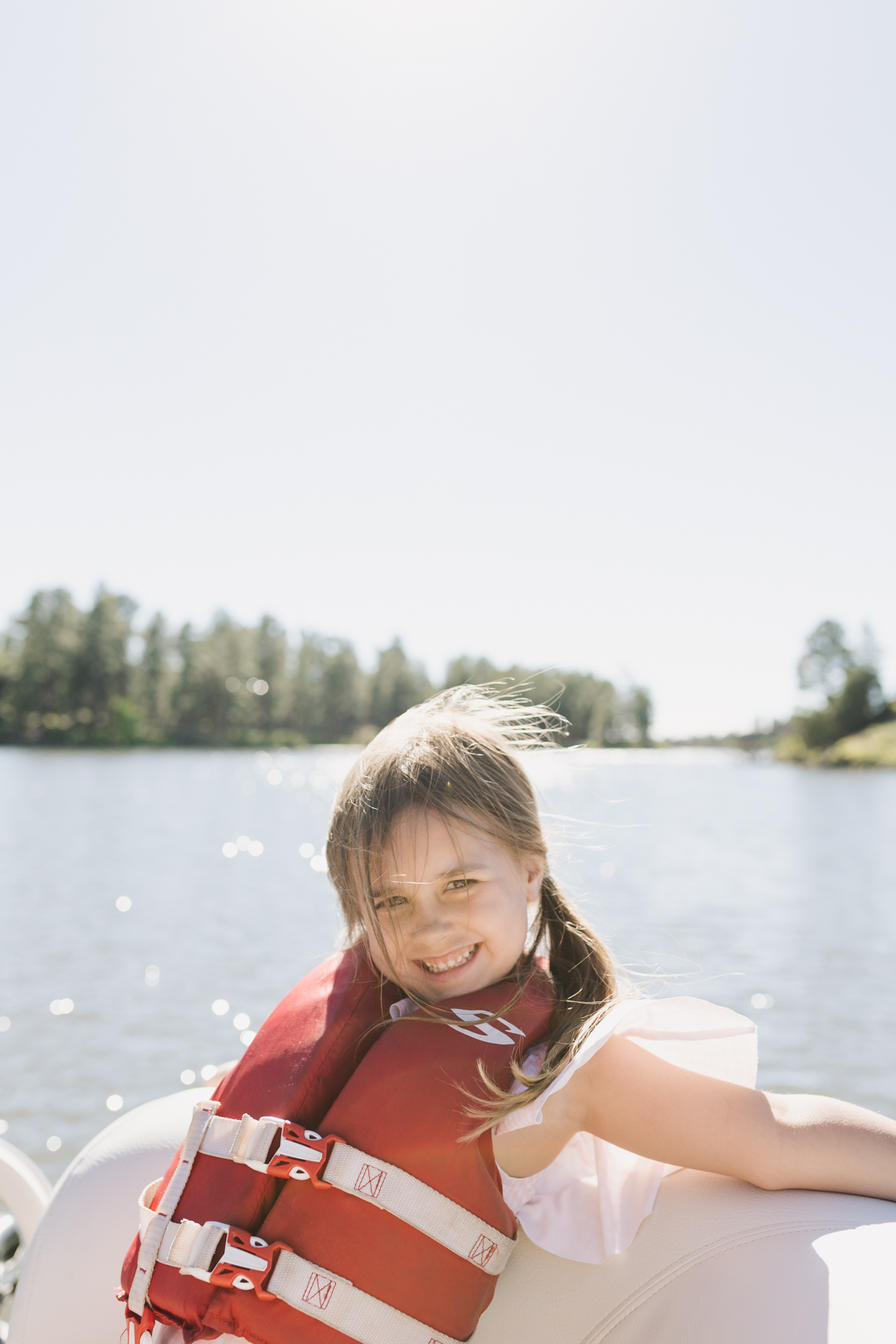 Another thing we didn't have time for, but that I would for sure visit if we ever go back was the cutest little spa in Pinetop called Spa Estique. We got to take a tour of it and the sent us home with great little gift bags. I wanted to spend the whole day in there!
Where to Stay:
As I mentioned, we stayed in the White Mountains Country Club in Pinetop. We had a great little 2-bedroom cabin/condo that was perfect for our family. Torreon also has room accomodations, but from what I can tell they are more like hotel rooms and don't accommodate as many people. However, there seems to be a lot of short term rentals in the area of various sizes (a lot of second homes), so I would recommend checking AirBnb. As far as whether to stay in Pinetop or Show Low – we were back and forth between both quite a bit (they are about 20 minutes apart from one another), so I honestly don't think you can go wrong!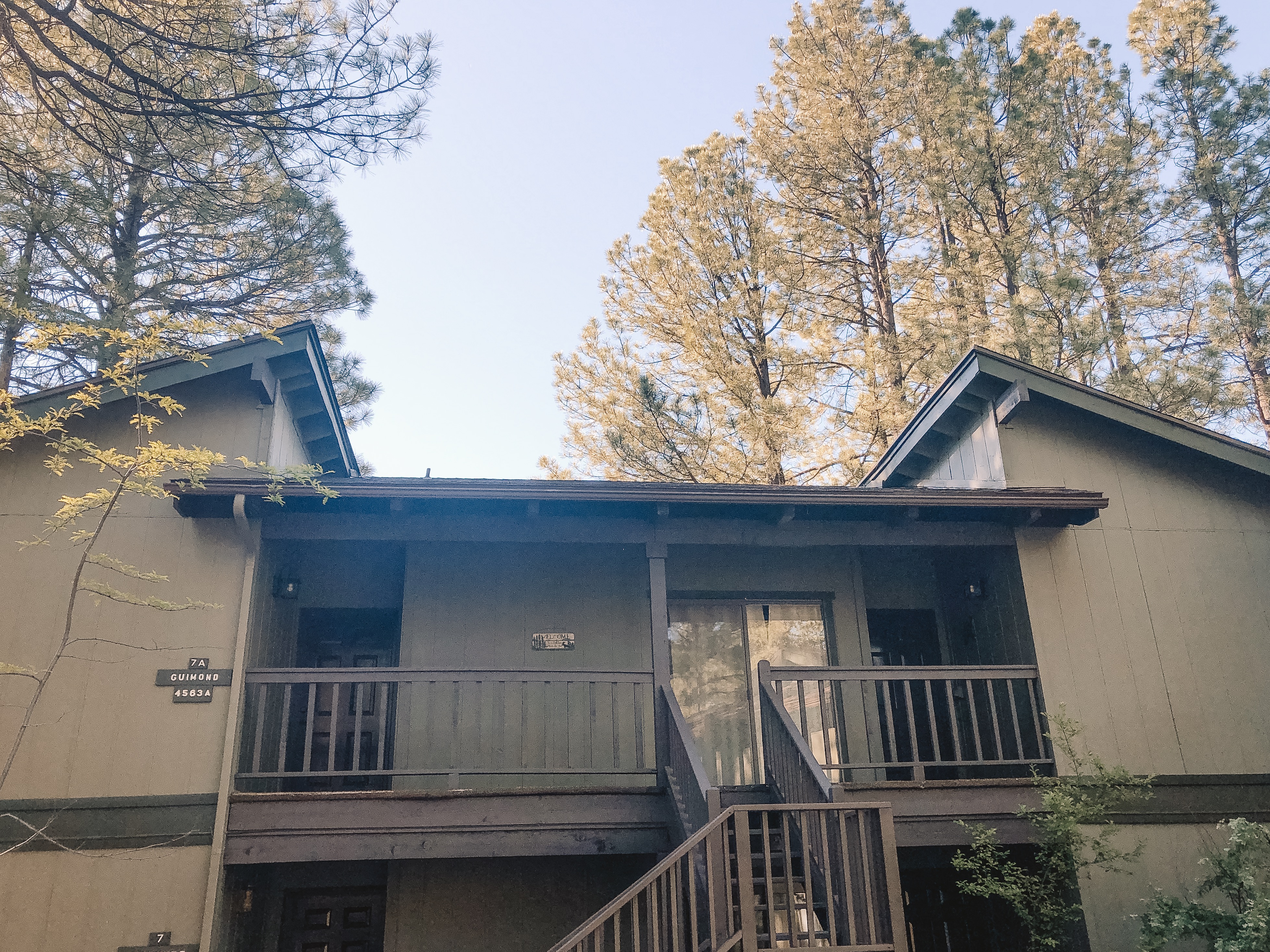 What to Eat:
The most important part of any trip: THE FOOD. You guys know I am pretty selective about what I eat (dairy-free/gluten free pescatarian who's allergic to shellfish). So I have to admit I was a little nervous when I saw some of the restaurant names on our itinerary, lol. But as usual, I was able to find options everywhere we went. And we were just there for a short weekend, so I am just going to share with you my favorites (all with vegetarian options)!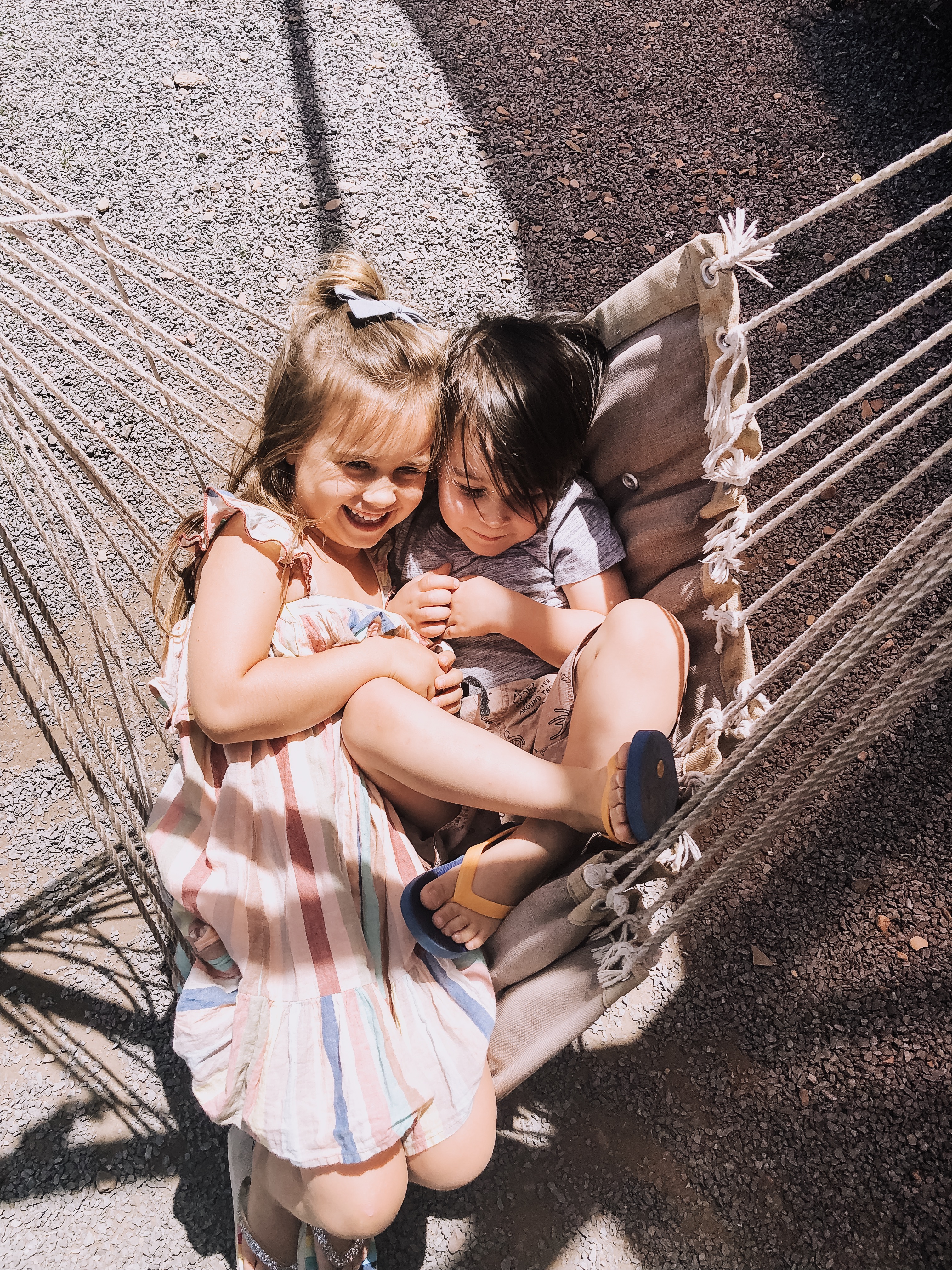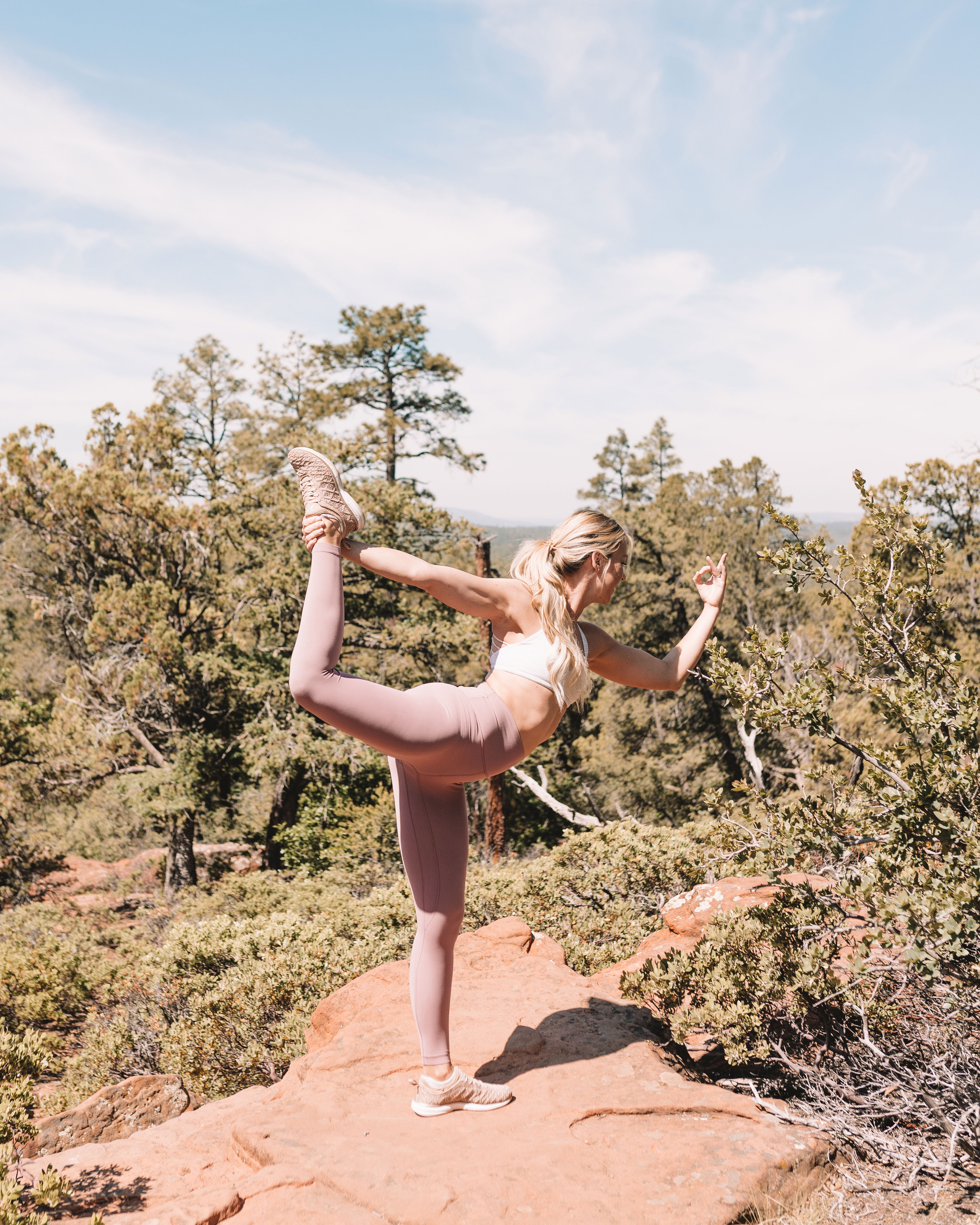 Well I think that about covers our family trip to the Arizona White Mountains. Have you ever been? What would you add to my recommendations? Anything you want to know that I didn't cover? xo