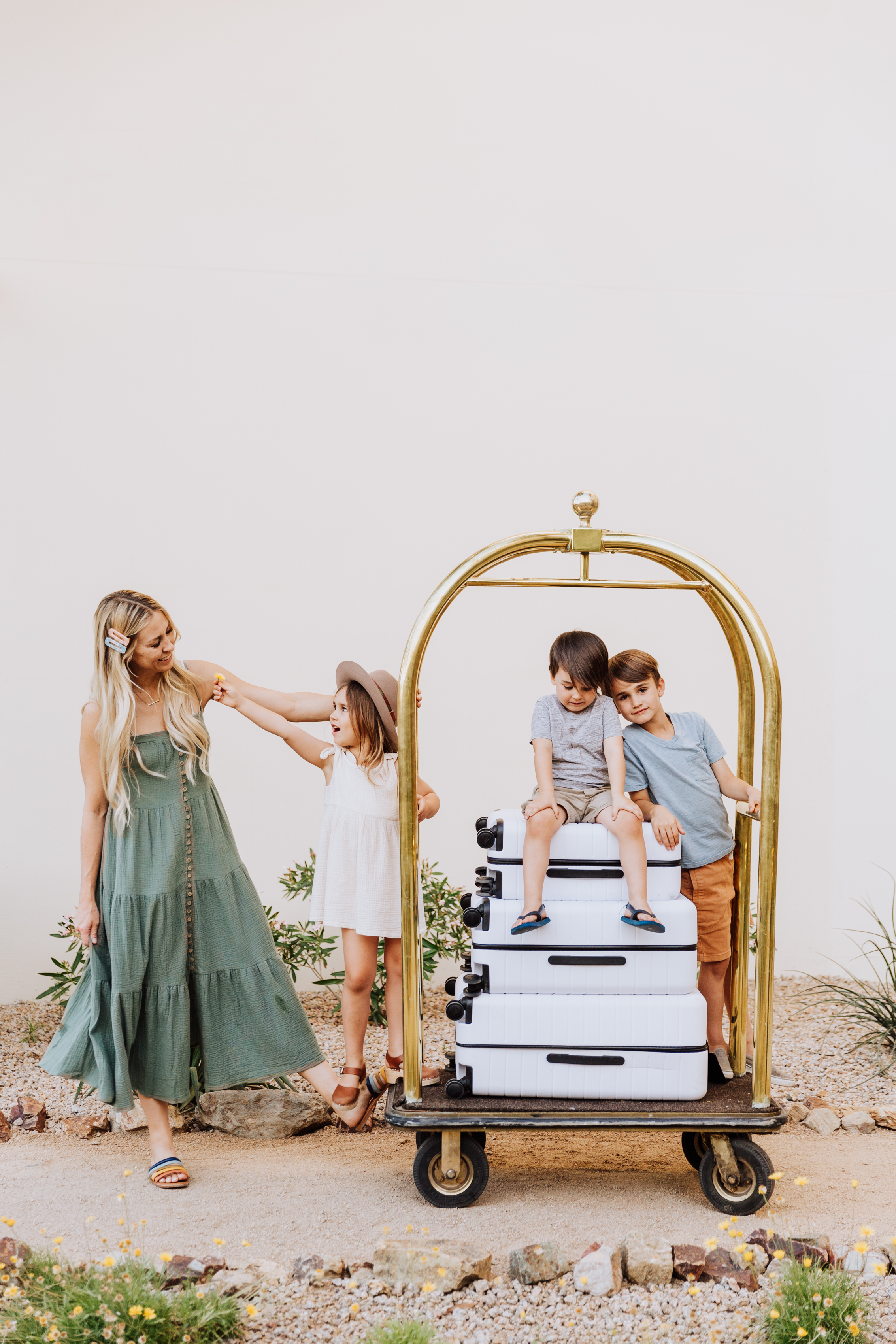 I don't know who's more ready for summer break and our upcoming travel this year: me, or the kids! In years past, we've done no plans for an easy going summer, or a few plans but not much more than that summer. This summer, we are ready – it feels like we have every single. minute. booked! It's honestly been a lot of prep work [with still more to come] but I have a feeling it will pay off in the long run.
We're kicking our summer travel plans off right this Memorial Day weekend with a quick trip to Colorado to visit some family and experience the Iron Horse Bicycle Classic.
After that, we will be home less than 24 hours and I'm turning around and taking the kids to the beach in Southern California with two of my besties and their kiddos! We found the cutest little AirBnB and I can't wait to get there! Hoping for warm weather there and fingers crossed that the May Gray stays away.
Since the beach is one of my favorite places to be, I of course had to order a few new things for our trip, including the cutest beach umbrella and some fresh turkish towels. I totally have my eye on these folding chairs too. And how great would that little beach tent set up be for kids? All this goodness is from Serena and Lily, who is having 20% OFF [almost] EVERYTHING for this Memorial Day Weekend with the code at checkout: SUMMERPREP!
If you have a beach trip coming up too, now is the time to stock up!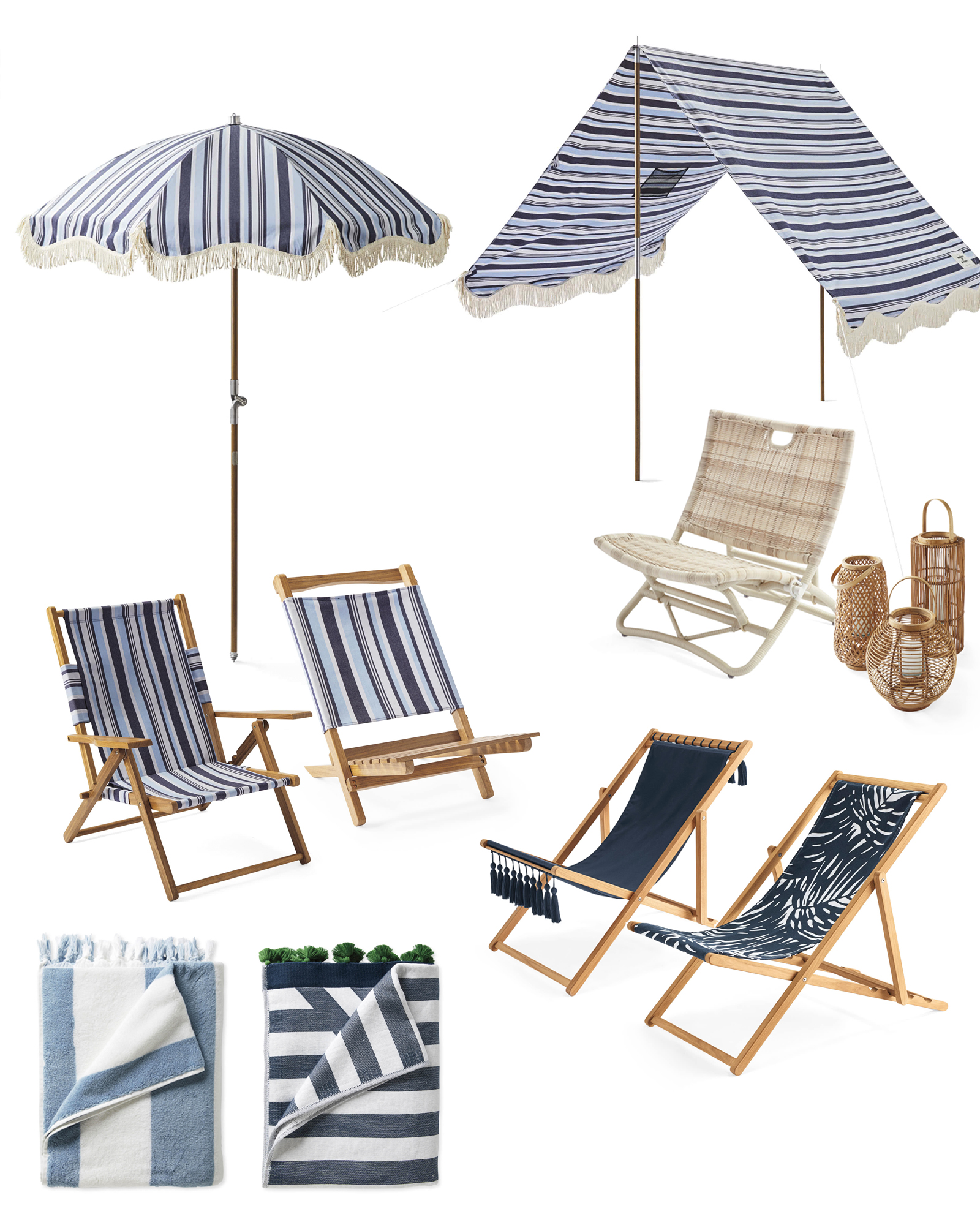 After our beach trip, we are home for most of June. We will do one quick family weekend getaway to the Arizona White Mountains to escape the heat that we are excited about. And then I am working a trip just for me to New York City. Eeep, so excited for that opportunity!
Near the end of June, we will continue our summer travel plans and get ready to drive up and through Colorado to stay with my parents for a couple of weeks. Then in July, my husband and I are ditching the kids there and headed to Peru for a yoga retreat. Probably the one thing I have been looking forward to most this entire year! To finish off our summer, it's then back to Colorado to get the kids, and driving home to Arizona. Phew, I'm already exhausted just thinking about it! But I know we will have SO much fun, and the plan is to make lasting memories with the little fam bam of mine.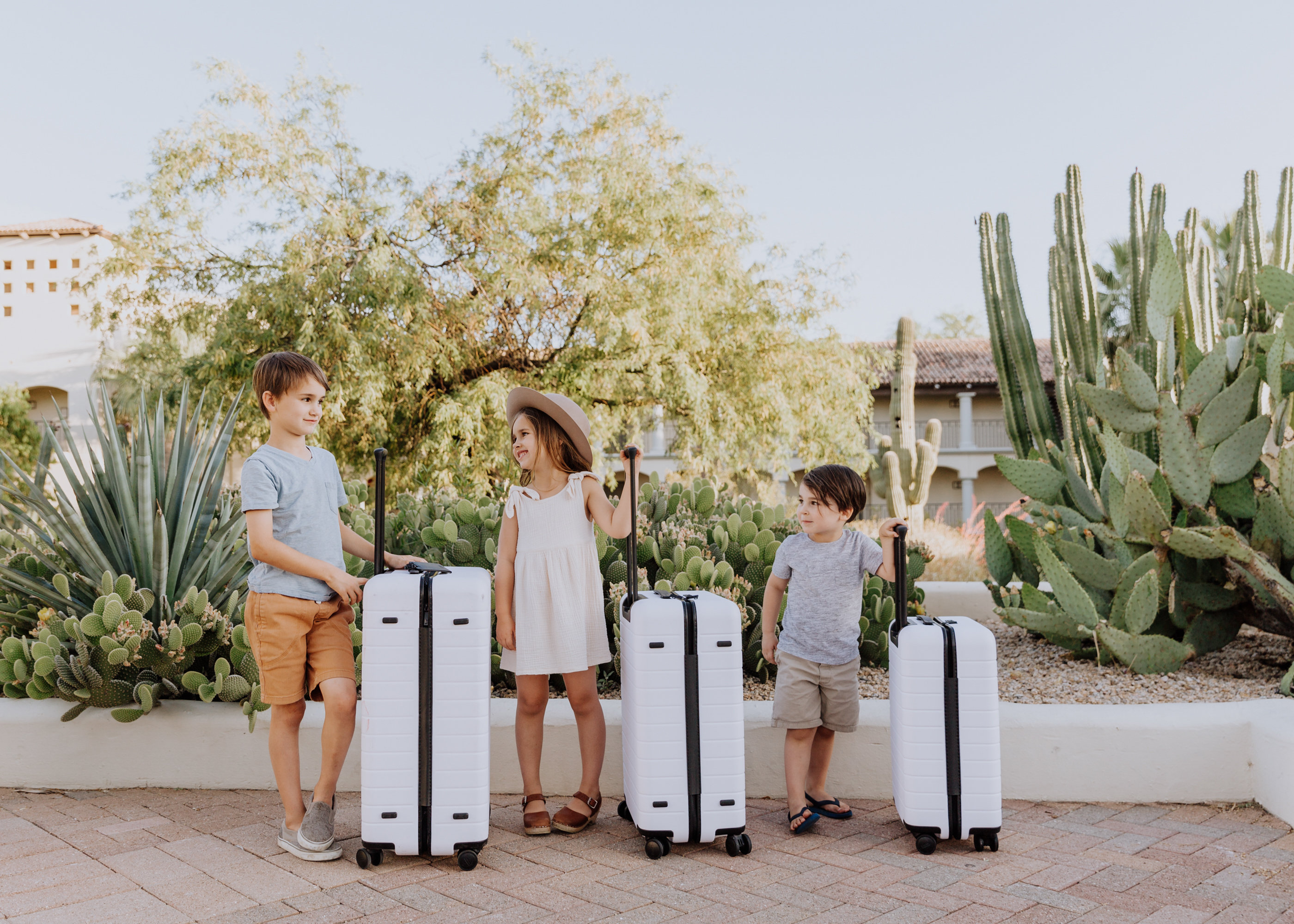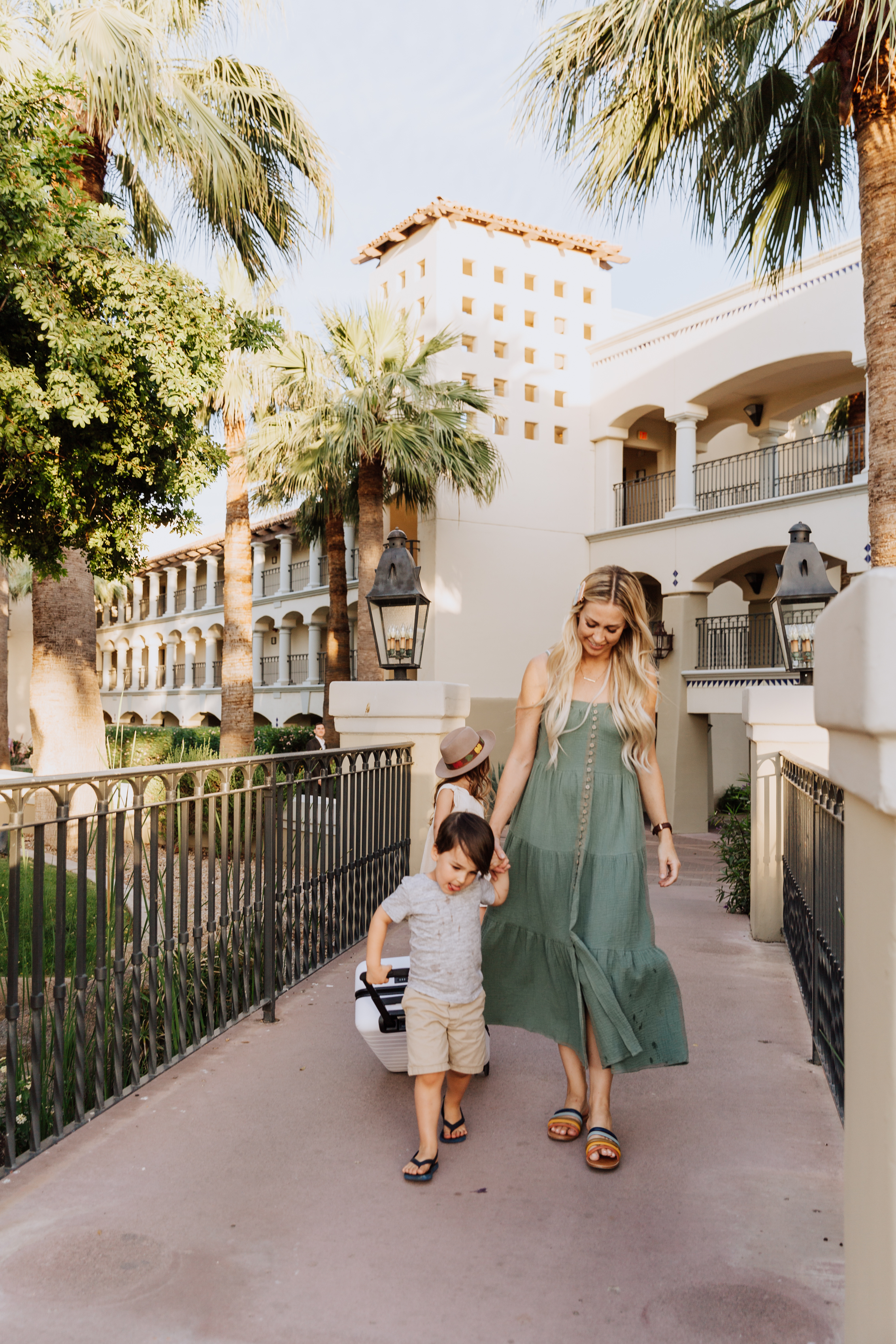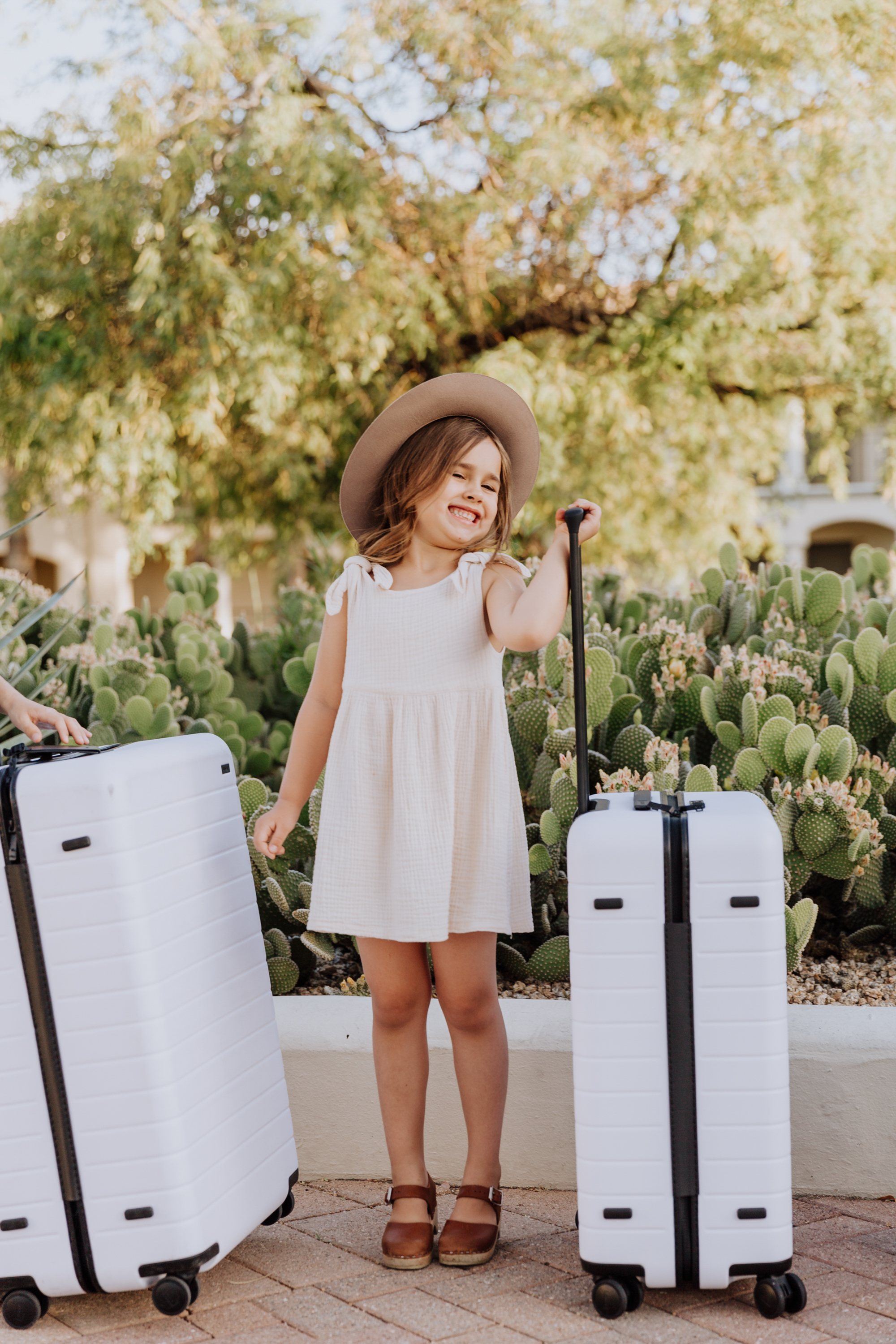 Are you staying close to home or traveling out into the wide world this summer? If you plan to do some summer travel too, I'd love to hear where your off to in the comments!! xo
all photos: Jenna Wilkes Photography
suitcases [gifted]: Away
my outfit + hers: Cricket + Ruby
shop the post: