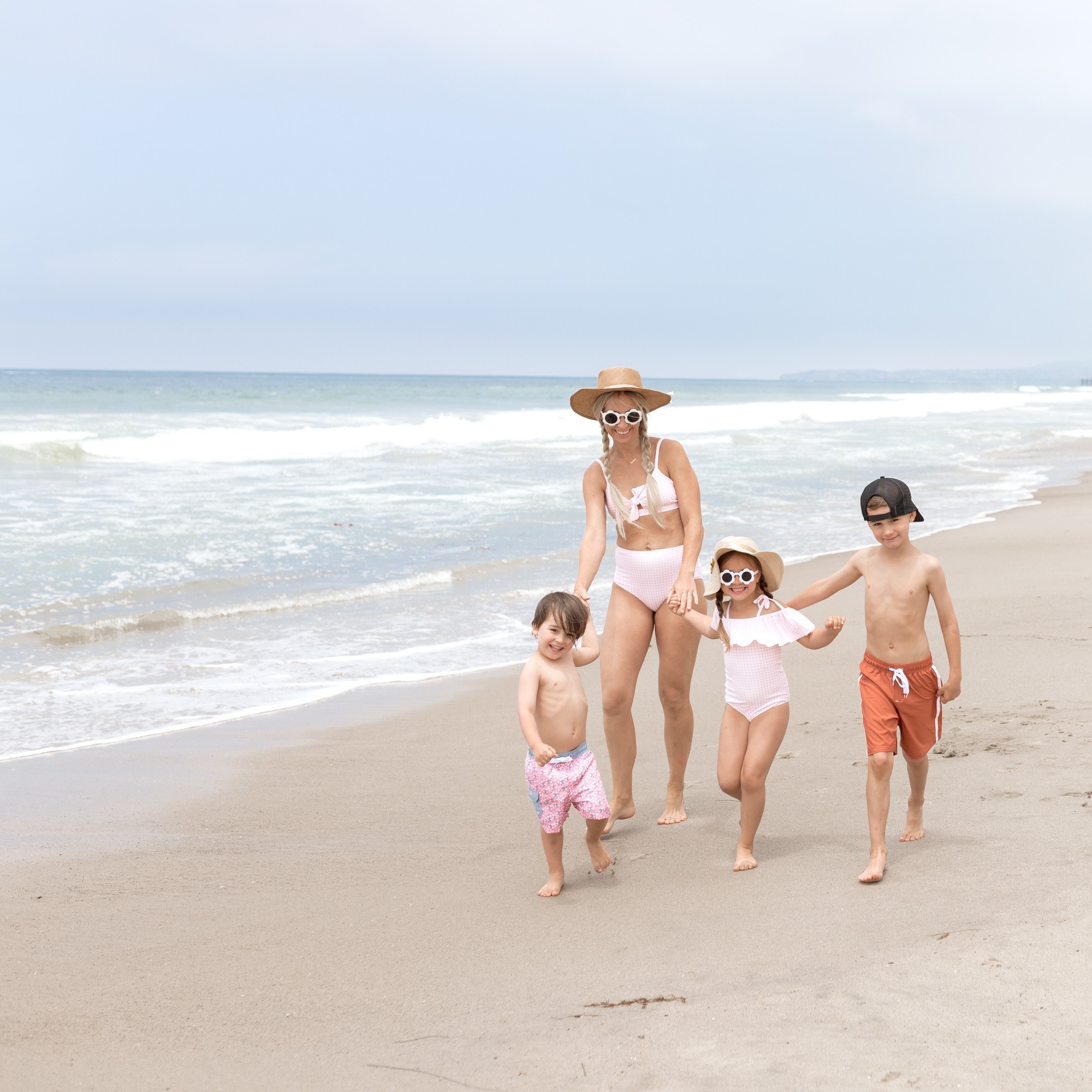 In my last post, I shared with you guys some of our travel plans for this summer. We weren't initially planning to be so busy with travel, but so far, it's working out just fine for us. 😉 Last week, I ended up taking the kids on a last minute trip to California (my husband had to work), but I wasn't alone! So I wanted to share a little bit more about how that came about, and why I think you need a trip with family friends, too.
Last summer, one of my girlfriends from college generously offered up her parent's home in Orange County, California, so a few of us took turns with a week or so there. We each had the most magical time with our families on that beach trip (above picture is from last year on that vacay). I, for one, was itching to go back. When I started to finalize our family's summer plans this year, I realized we had a free week between when school got out and summer camp began. So I texted my local besties here, "Anyone want to go to California?" The answer was a resounding YES, and so after a few more texts back and forth and an AirBnB found, we were booked!
So it was just three of us moms and seven (!) kids in a little beach house in Southern California for 4 days. Crazy? Maybe a little, haha. But in the end, we all agreed it was oh-so-worth it and oh-so-fun. We even got to meet up one day with our girlfriend who lives in the area!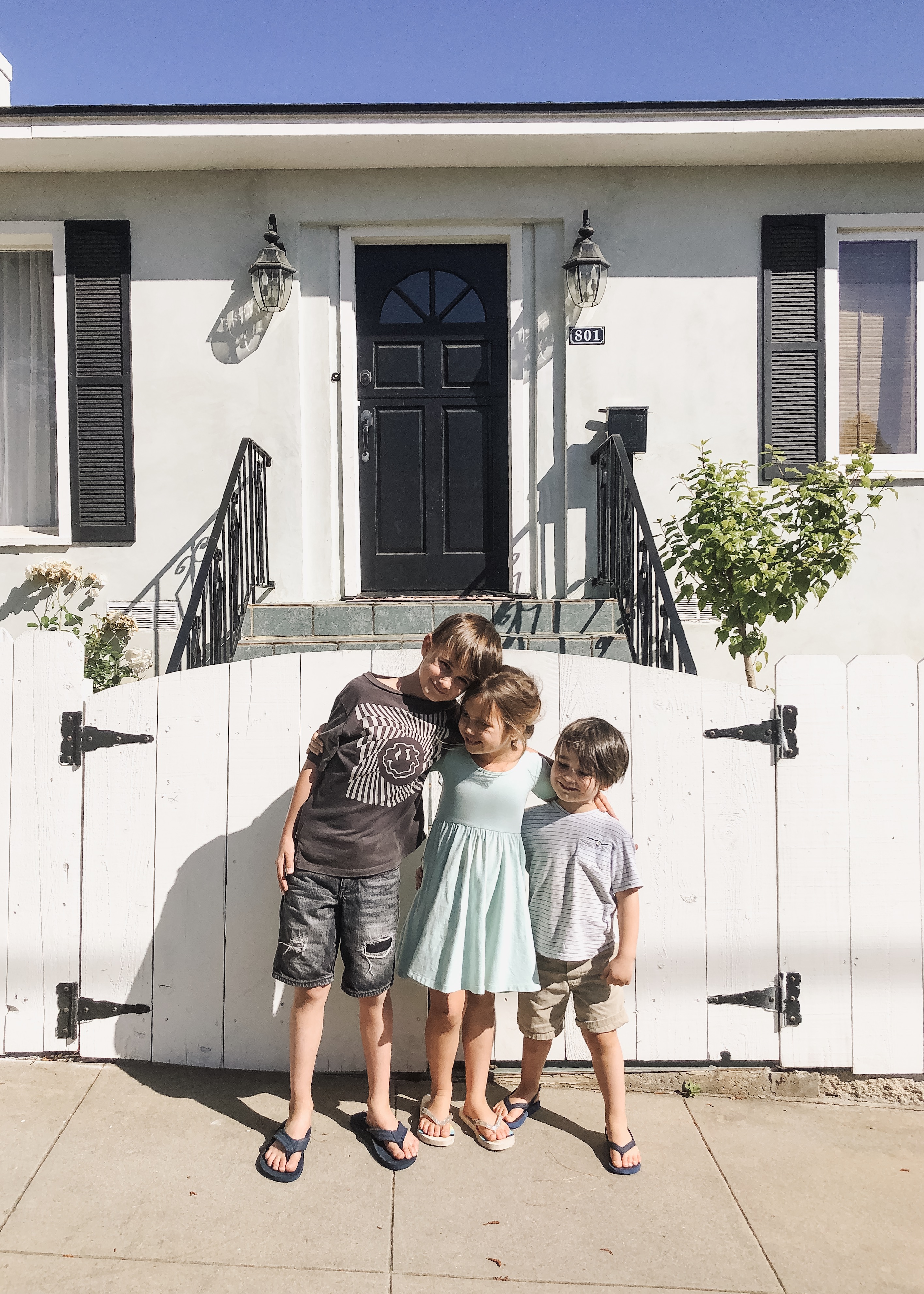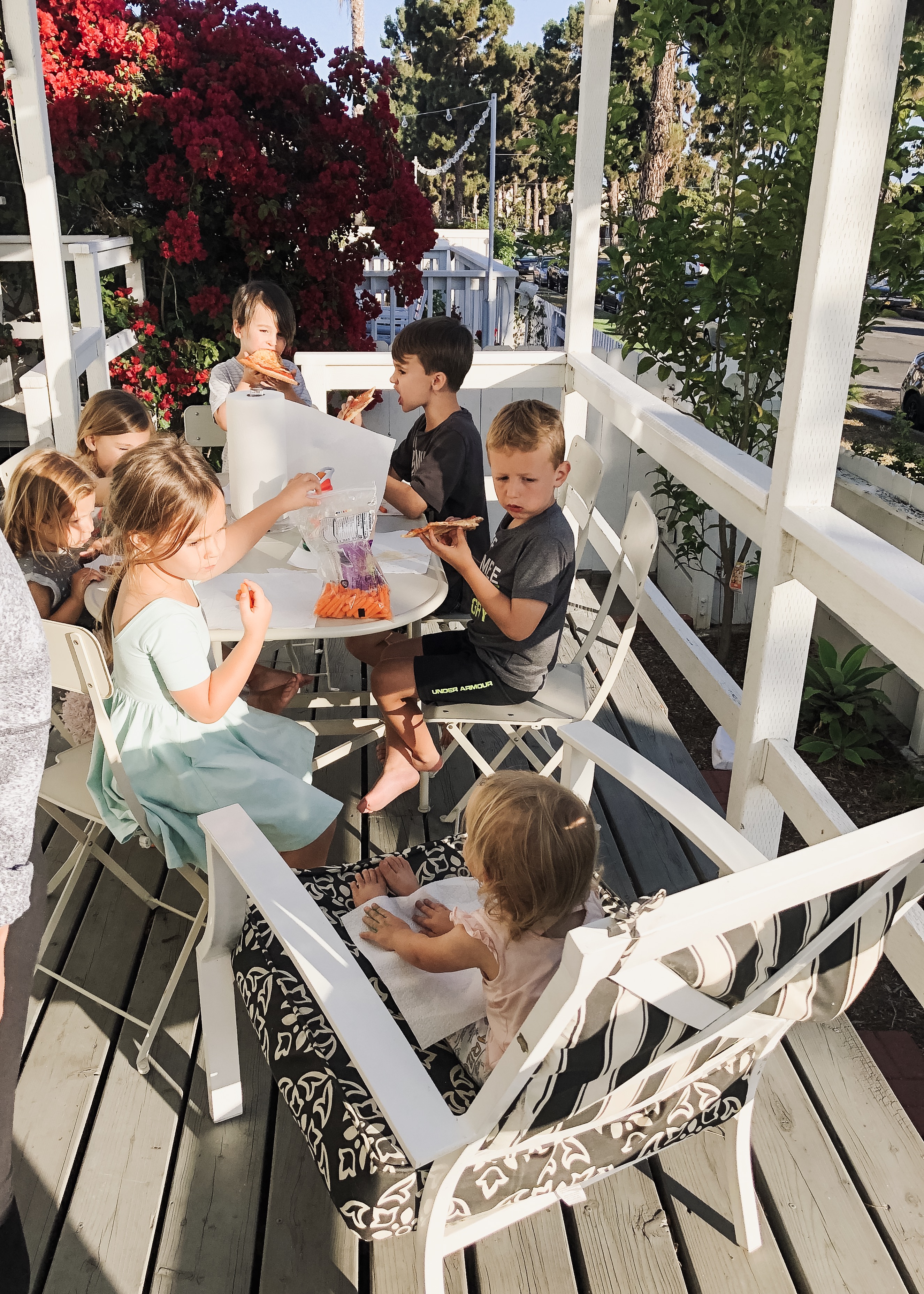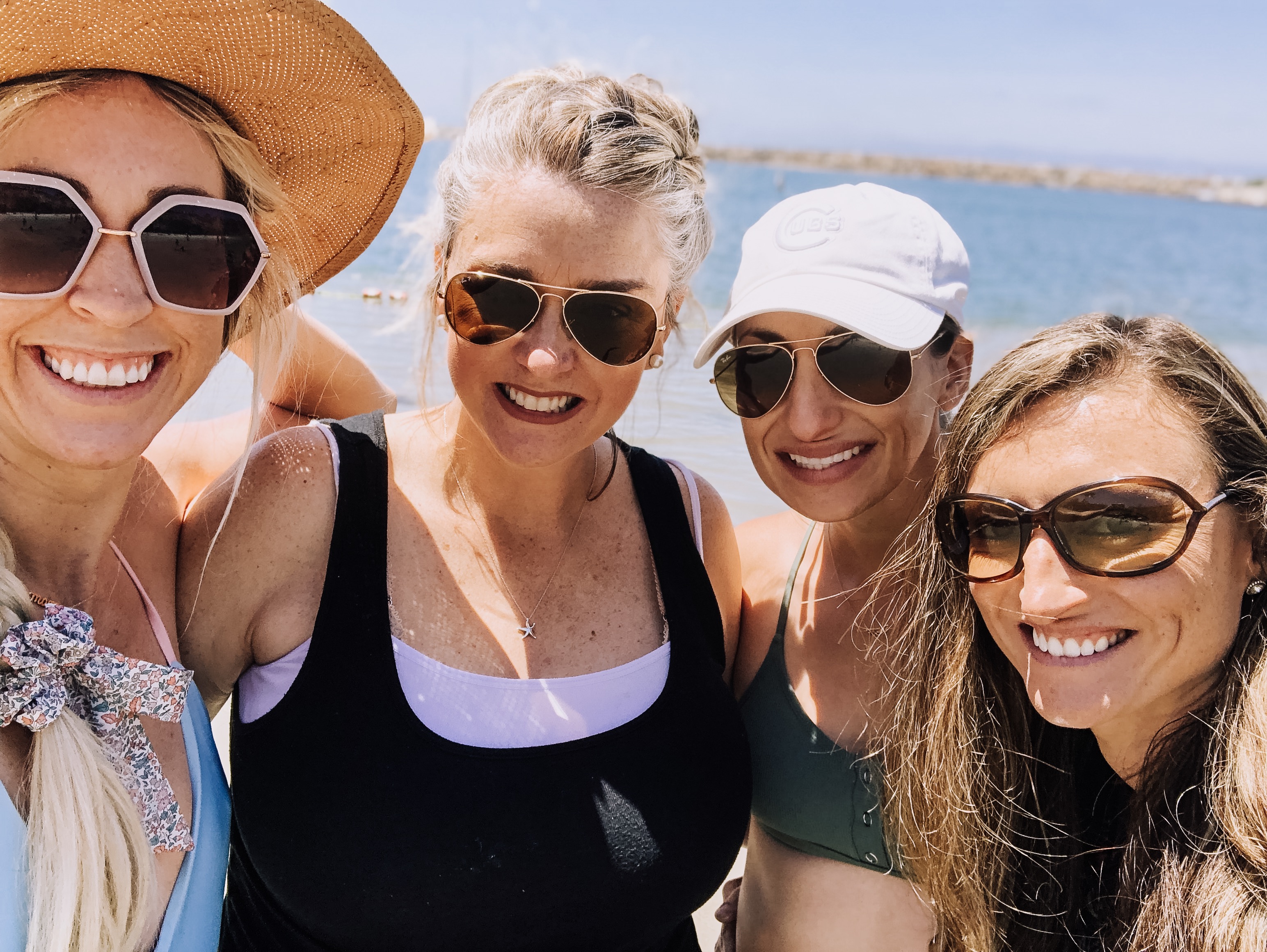 I know my goal for every summer I get to spend with my kids is to create lasting memories for them. These women are more like sisters to me than just friends, they are my people I'm doing life with now. Our kids, more like cousines.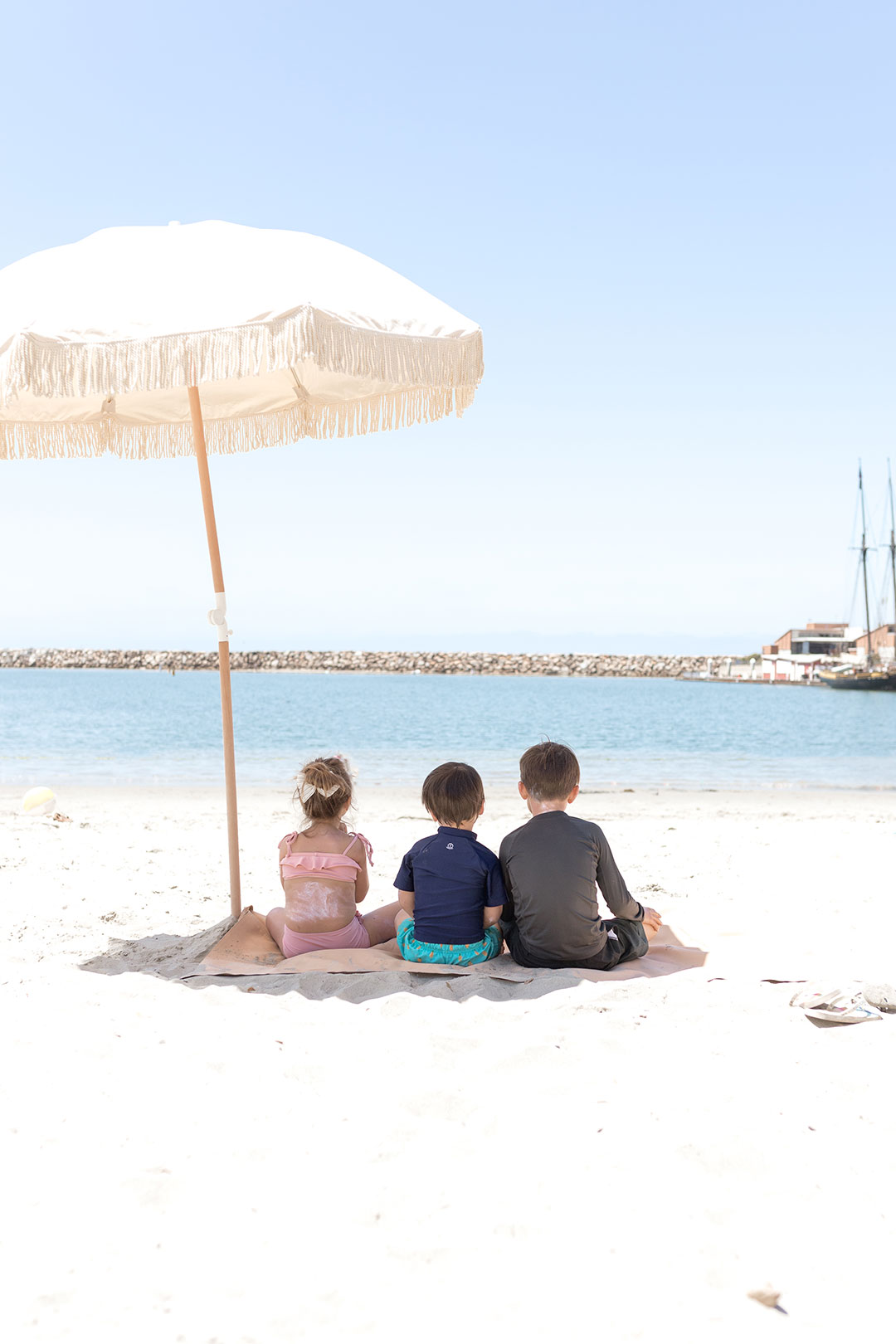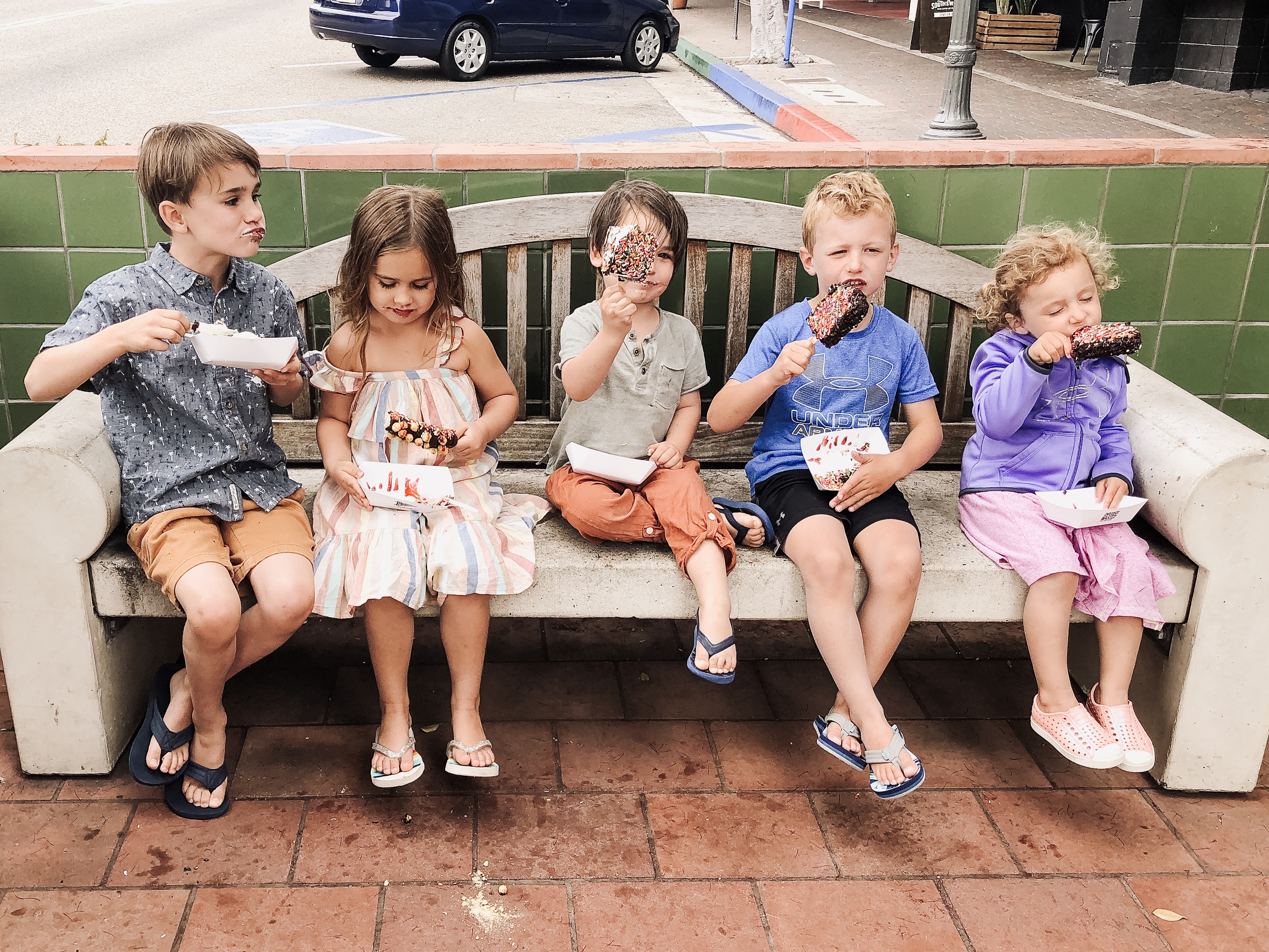 So I say, between the family vacations, couple vacations, and girl's trips – add one more category (if you can) and plan a trip with family friends. Life is always busy, and it will probably just keep getting busier and busier. You might be able to pull off a last minute trip like we did, or it might take months and months of planning and coordinating. But promise, it will be worth it!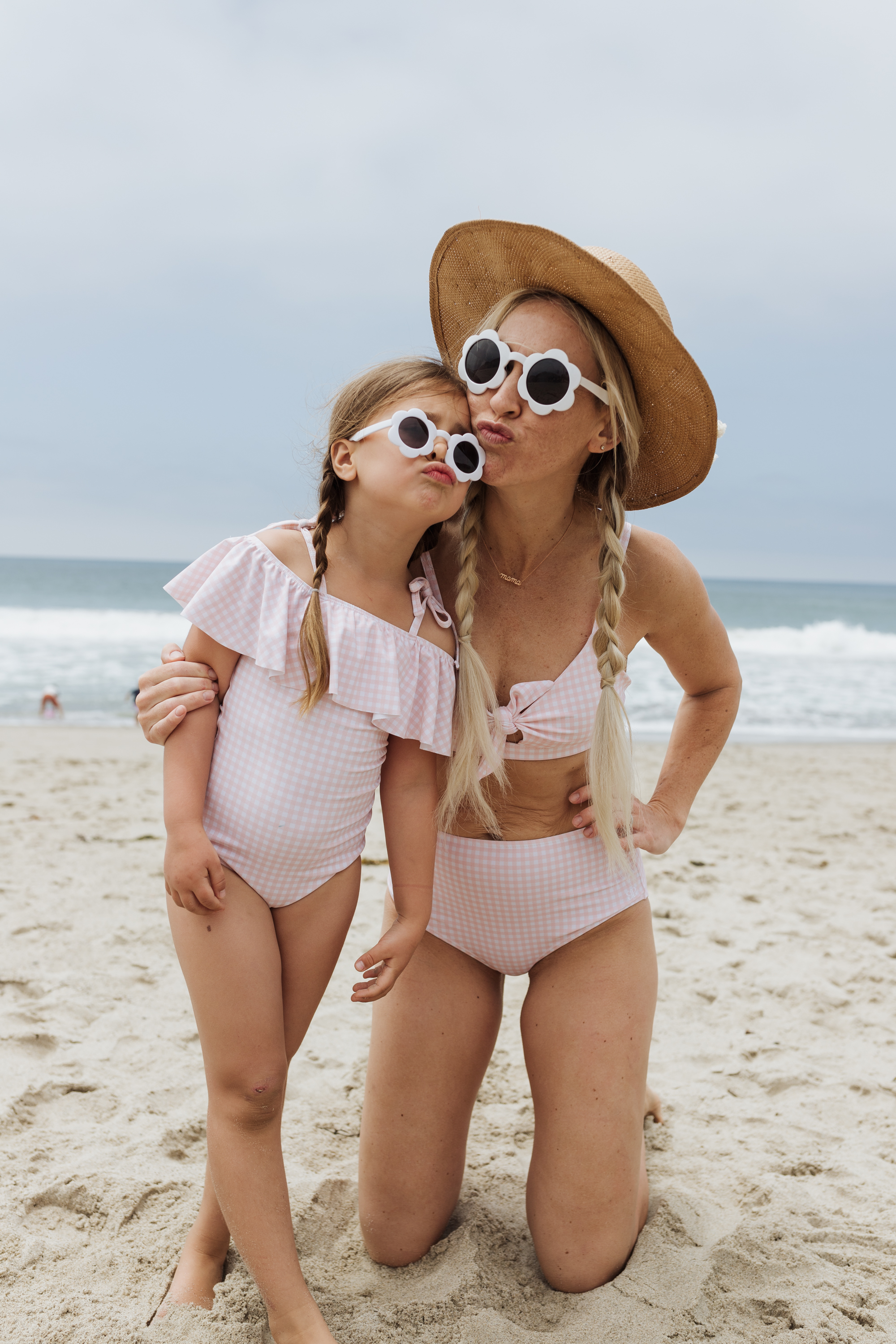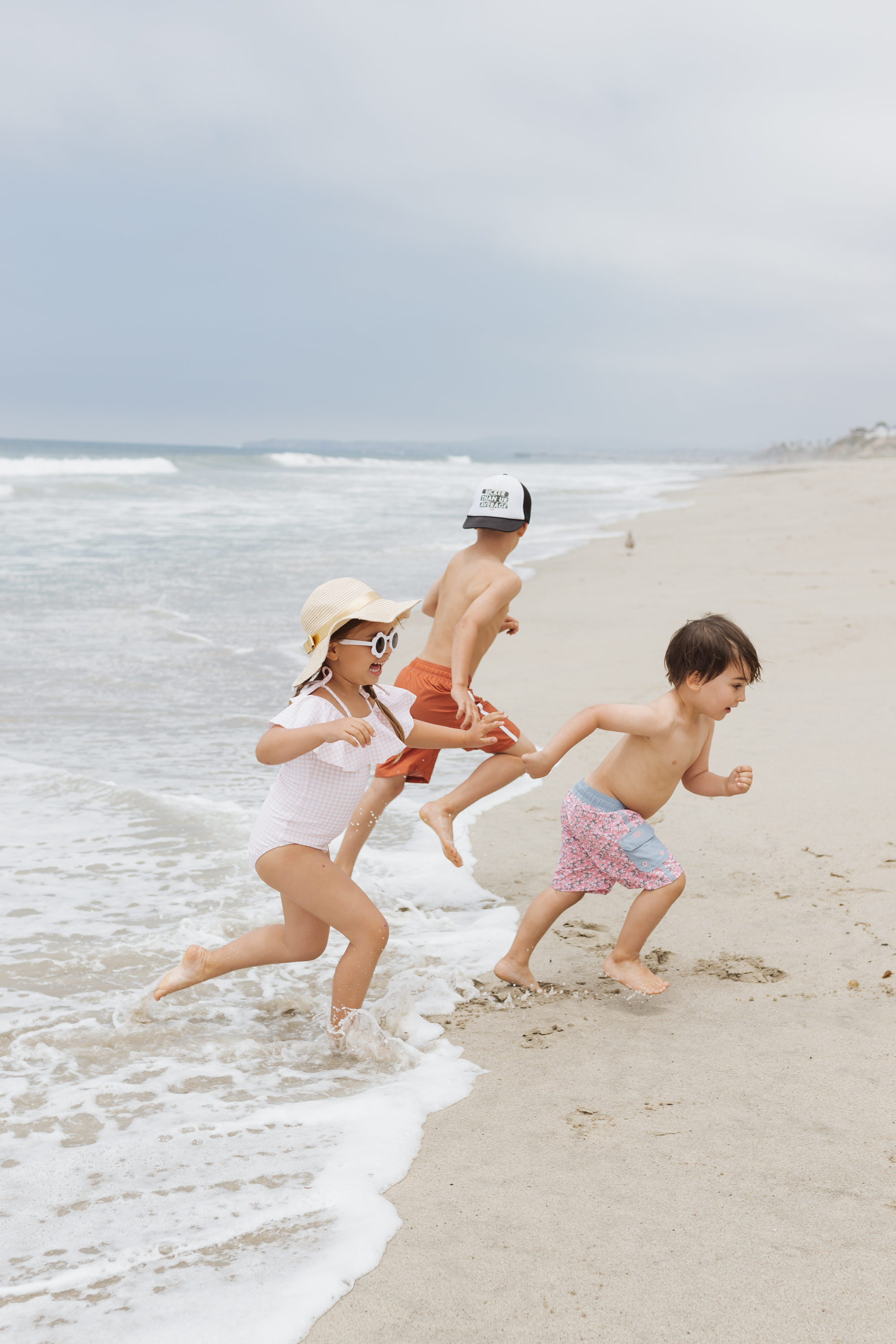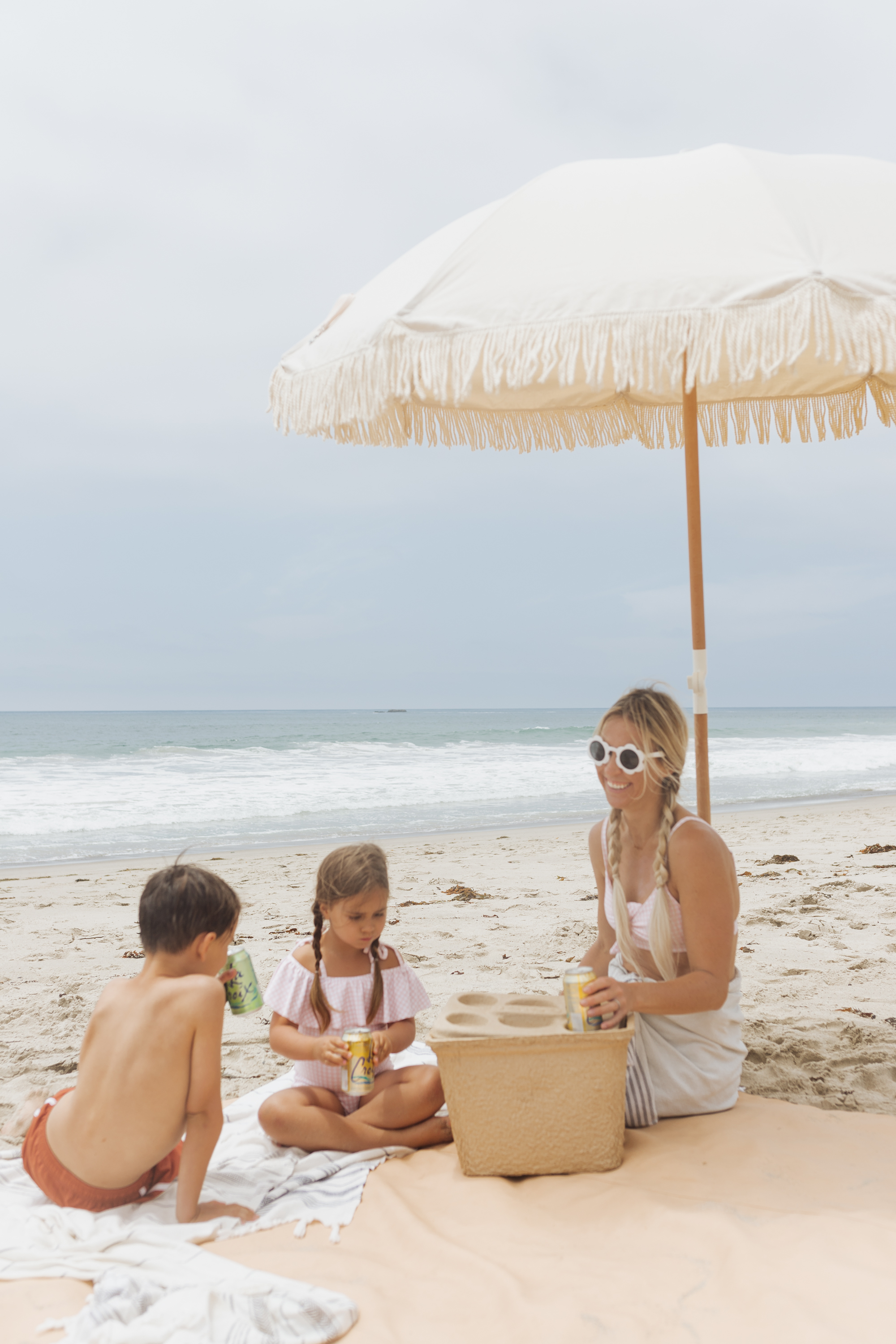 Also, just a reminder that you don't have to go far or spend a lot of money to make those memories with your friends and for your kids. For us, California is just a six hour drive and we found a great deal on the small beach cottage we all shared. You could just as easily do a camping trip or a staycation to save money, while still getting away from the everyday.
Have you ever taken a beach trip with family friends before?
My suit + all three of the kids in the beach pics from this trip are from Albion Fit.