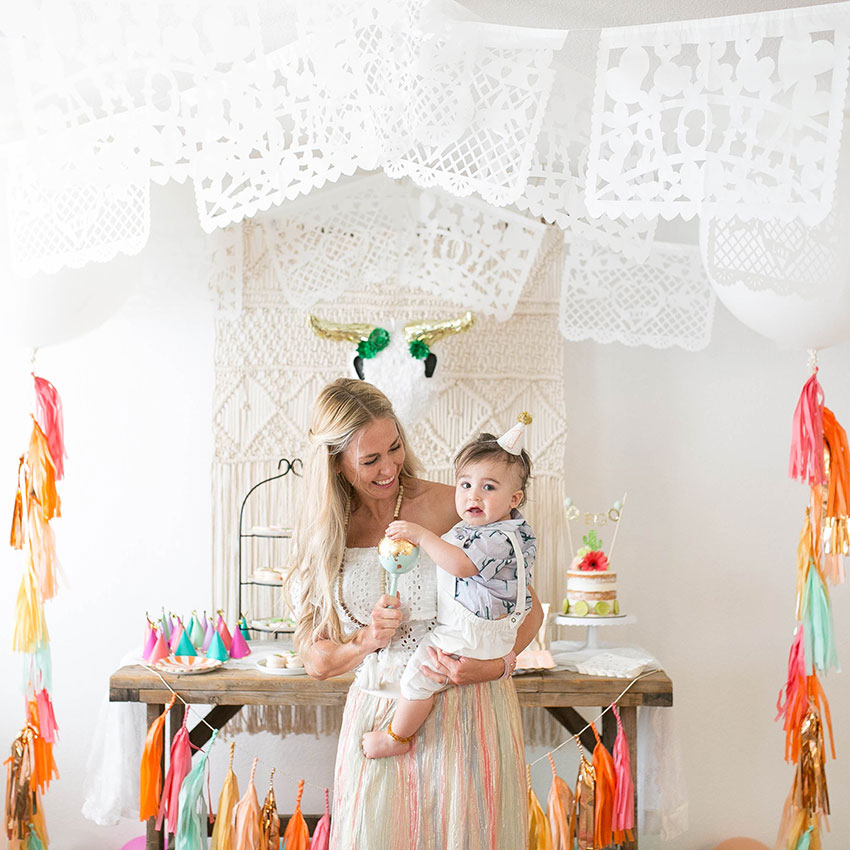 Awww Diego's First Fiesta had been such a labor of love and I am so happy to finally share it ALL with you all! I feel like I can finally breathe a sigh of relief! I love love love planning and throwing parties, but because I am a perfectionist, they also highly stress me out, ha. So I don't really do them all that often. For each of my kiddo's we went big on their first birthday [you can see my daughter's magical unicorn first birthday here], but since then we try to keep it more basic or just do family parties. I think the first year is such a major milestone as a family, it is worth celebrating with everyone who saw you through it. So while yes, the kid will not remember it, it's not just about that kid, but the village that is raising him. <3
My idea for the theme of this party came together pretty organically. My husband is part Mexican and we both love Latin names [hence, our children's names], Mexican food + culture, etc. Also, the desert of Arizona is finally starting to feel like home, now that we have been here nearly two years. Wow, that seems simultaneously like yesterday and a lifetime ago! We barely found out we were pregnant with Diego when we first moved here, and the transition was hard, especially for me. But we decided as a family to make our home here, so now we are embracing the cactus! I wanted to combine the traditional Mexican fiesta with a more modern desert twist. There is a lot of color going on here [especially for me!] but I actually just love the way it all came together. You can see some of my original inspiration pics in this past post.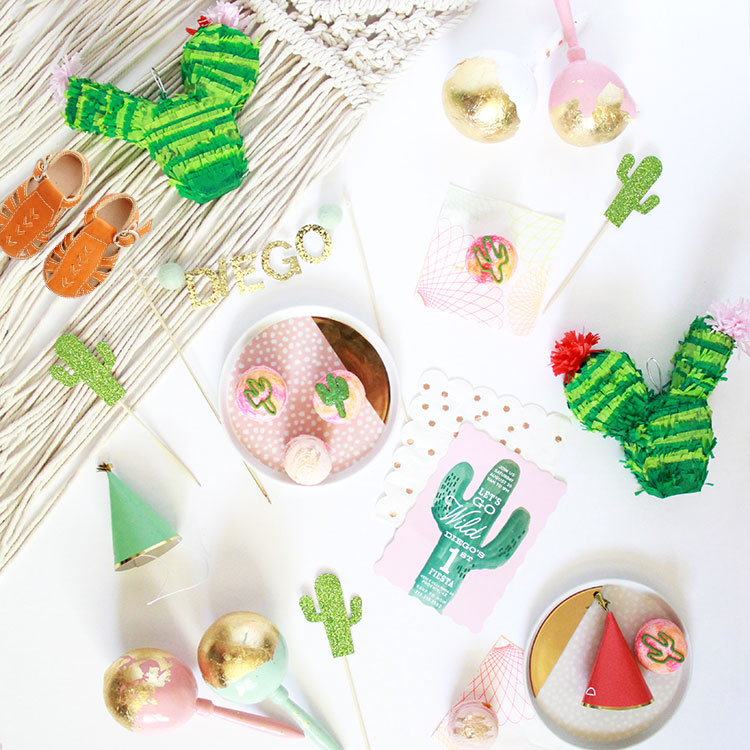 I talked a lot about some of the many collaborators that made this party happen in Diego's First Fiesta giveaway post, so I am mostly going to leave some space here for a bunch of pictures. Ok more than a few. But don't worry, all of the amazing vendors are listed at the bottom of this post! And they are amazing, so I highly suggest you check them all out if you are planning a party [local or otherwise, most ship direct to you!]. I do have to give a special shout out to my wonderful, amazing sister, who has been an integral part of every one of my kiddo's bdays over the years, from planning to late night crafting to staging and styling – she is oh-so talented and I am so lucky to have her in my life. Thank you sister @vintagewhit!!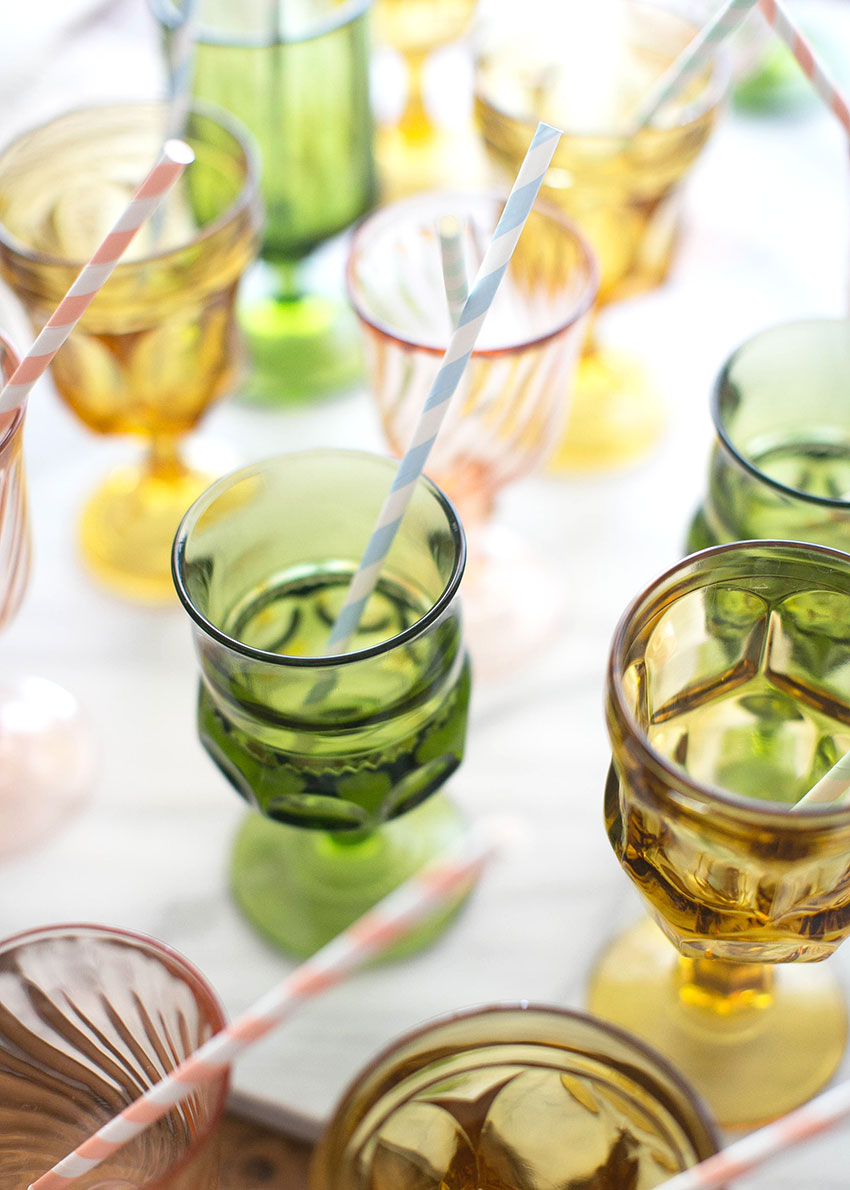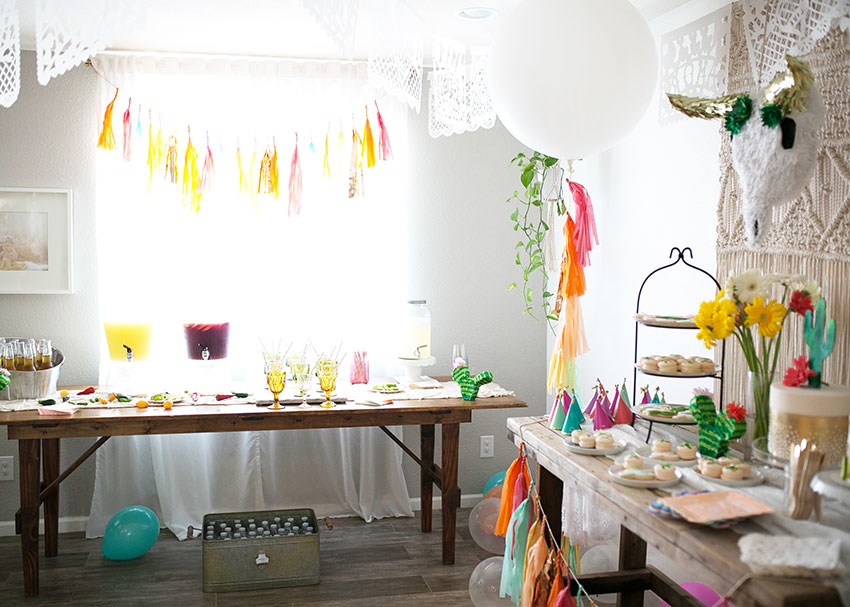 Also huge thanks to Tremaine Ranch who provided ALL the furniture you see here. Yes including the tables, rugs, seating, even the beautiful multi-colored glassware on the margarita bar! [My husband was super excited about me moving out all of our furniture for this. Again, haha, I'm always rearranging our furniture!] Isn't it so perfect? I want to keep it.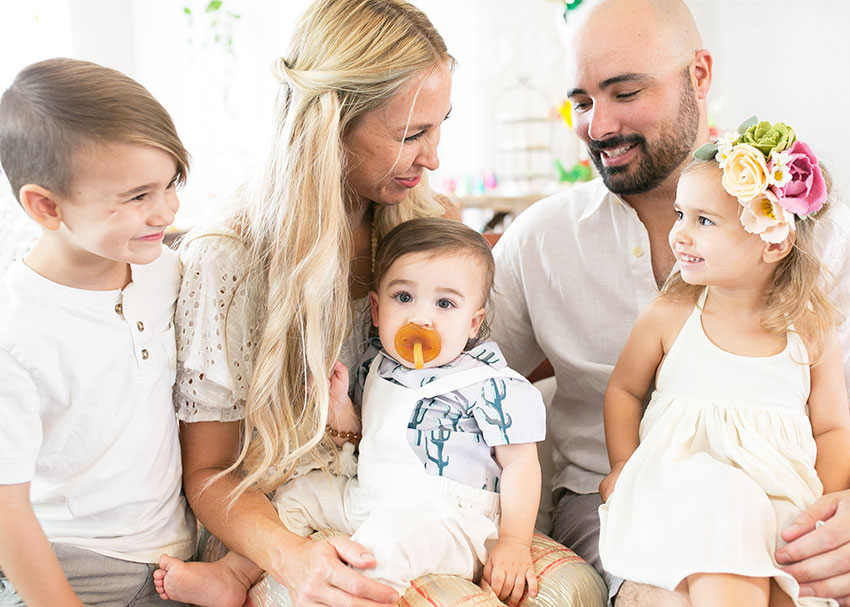 And one final big THANK YOU to my friend and partner over on our mother + child co. project, Stacey of Dream Photography Studio who came over to snap all of these beautiful images for me. Perfect as always, friend.
Ok here's some more eye candy. Enjoy! 😉
Ok as promised, HERE are all of our amazing collaborators!
invitations by: // minted.com // @minted
all party treats: // A Bakeshop // @abakehop
cow skull and mini succulent piñatas: // Tini Piñatas // @tinipinatas
large macrame hanging: // Woven By Ro // @robyn.parker
paper tissue garlands + large balloons: // Paper Fox LA // @paperfoxla
vintage furniture rentals: // Tremaine Ranch // @tremaineranch
macrame baby swing + leather sandals://  Adelisa + Co. // @adelisaandco
diy gold leaf maracas: // a bubbly life // @abubblylife
felt ball garland, cake topper, glitter succulents: // Hooray Everyday // @hoorayeveryday
stunning photography: // Dream Photography Studio // @dreamphotographystudio
And a few other things, in case you are wondering:
diego's party hat: // Little Blue Olive // @littleblueolive
diego's party outfit: // Poppy's Closet // @poppyscloset
guest party hats + oh joy ceramic plates: // target
paper goods + utensils: // urbANA // @urbanaphoenix
my top – on sale! // my skirt [also, similar]
alessandra's dress // flower crown
I regards to my collaborators, I received some product in exchange for partnering with each of them to promote their wonderful businesses. All partners were reached out to by me, so as you can imagine, all of my opinions about them are my own! This post does contain some affiliate links. Thanks, as always, for your support! xoxo