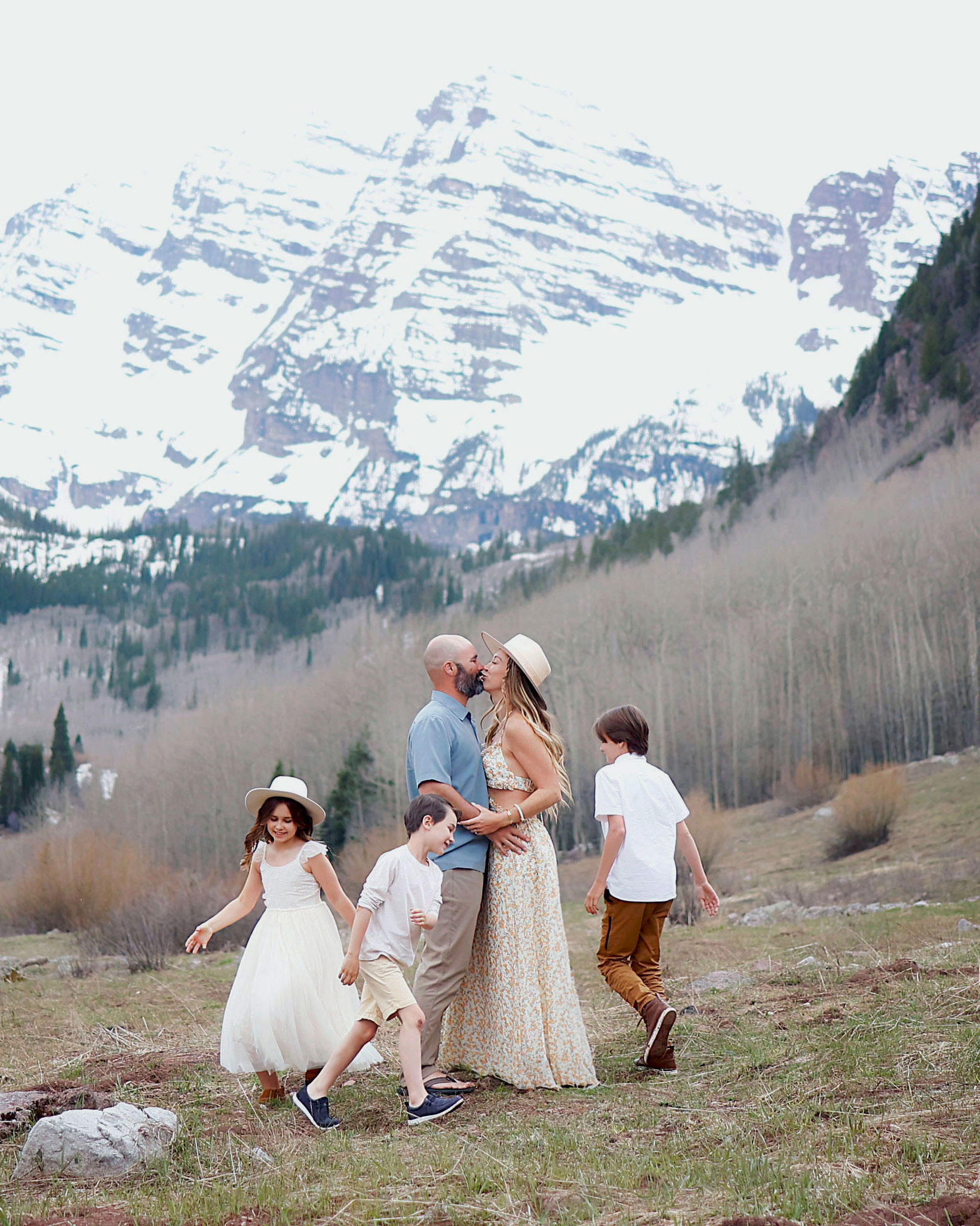 Summertime here in the mountains is in full swing, so I wanted to attempt to narrow down our favorite 10 summer family activities in Aspen, Colorado! I refuse to say it's "almost over," despite what the school calendar might be trying to say. Besides, we are entering some of the best weather of the year here! Fitting too, as my most recent blog post was about this same area in the winter. 😉 When our family first started coming to Aspen and the Roaring Fork Valley to visit my sister four years ago, we immediately fell in love with the area. So much so, that we are now full-time residents, duh! I love to get outside and explore, both with girlfriends for hikes and such and with my family. Now that we have officially been residents here for one whole year, I. With so much to do and the most perfect summer weather, one thing is for sure – you won't be bored on your summer trip to Aspen!
photo cred, above: Little Lime Tree Photography (technically taken in the spring at Maroon Bells – it gets warmer!)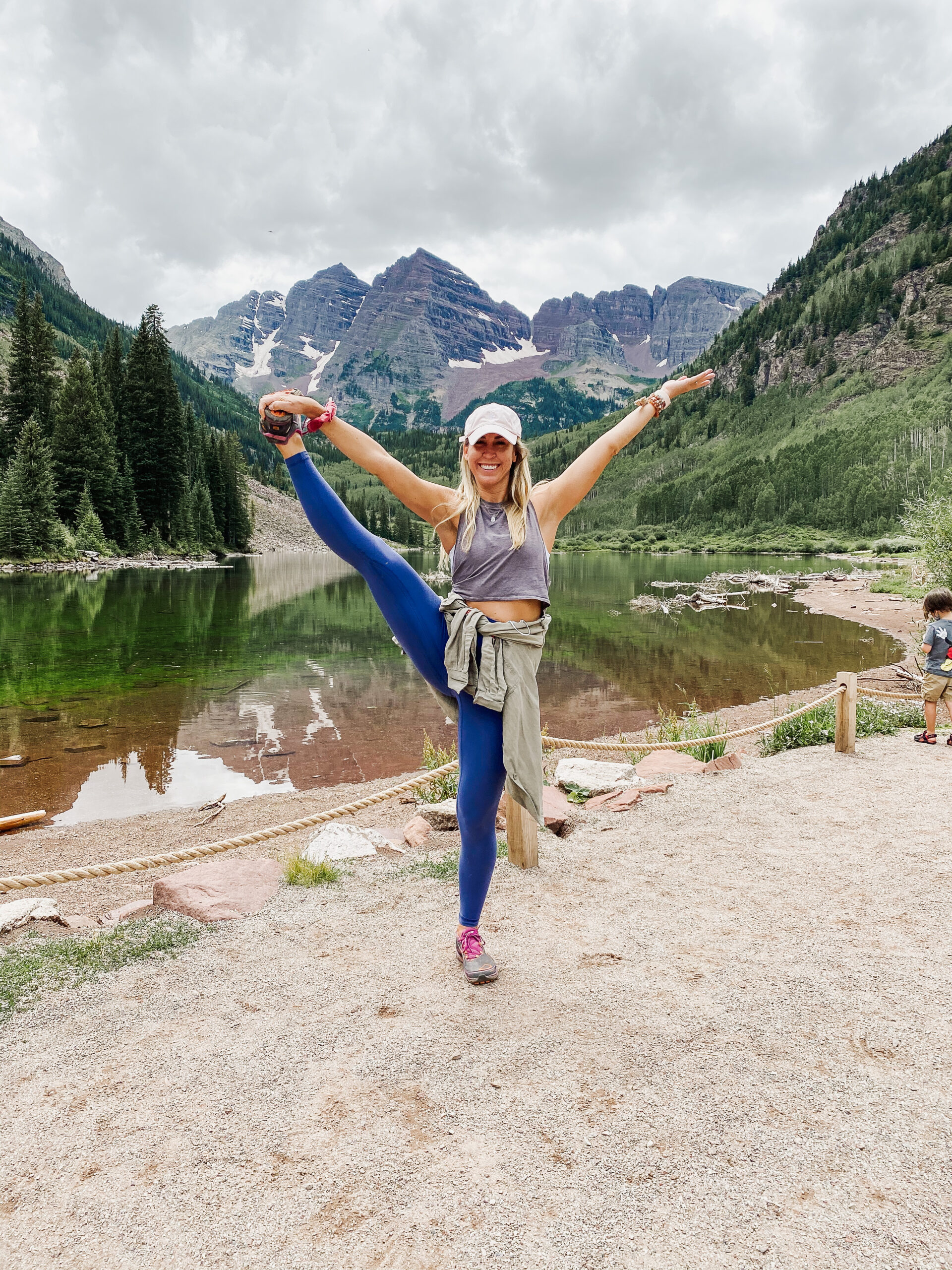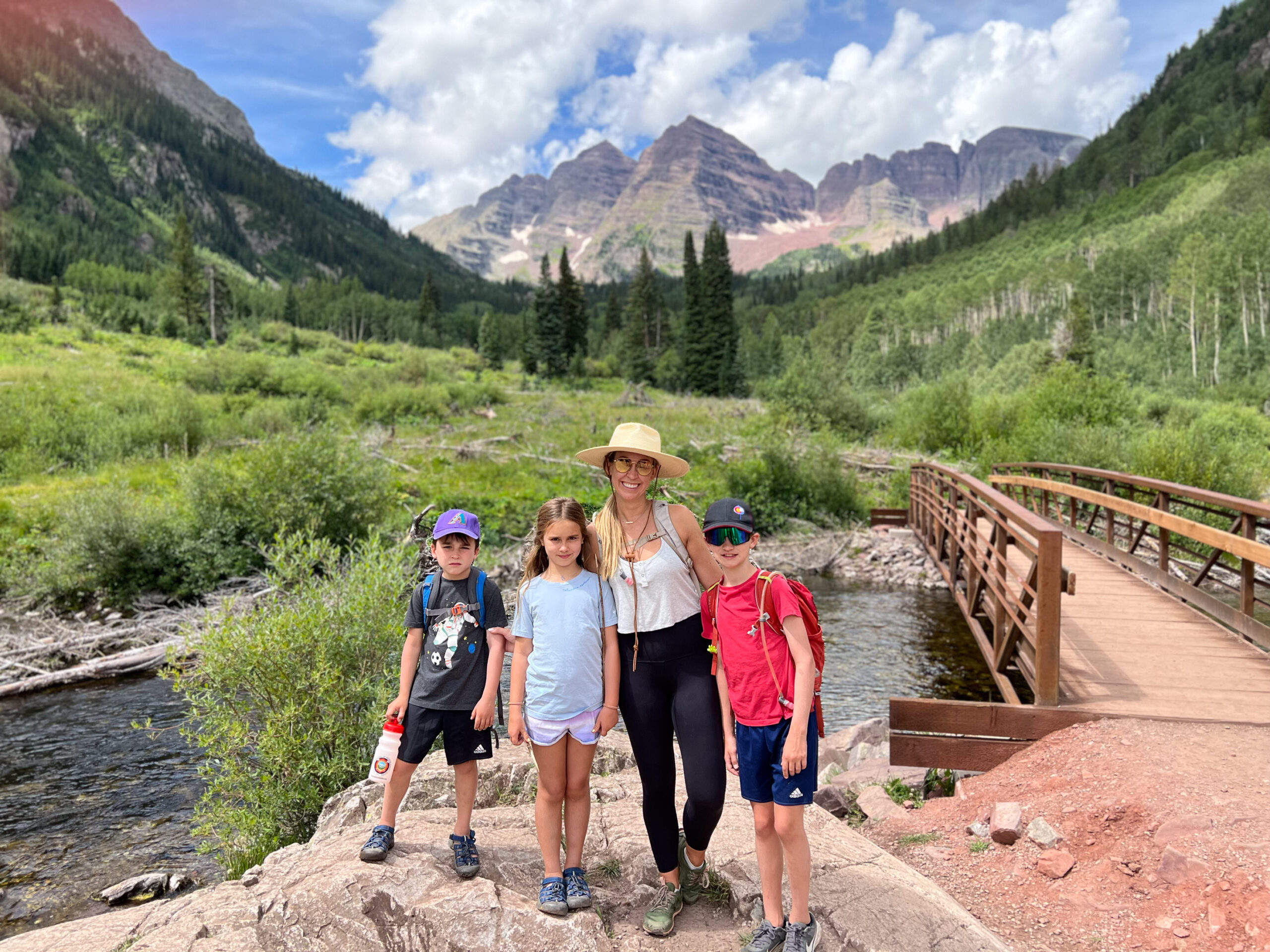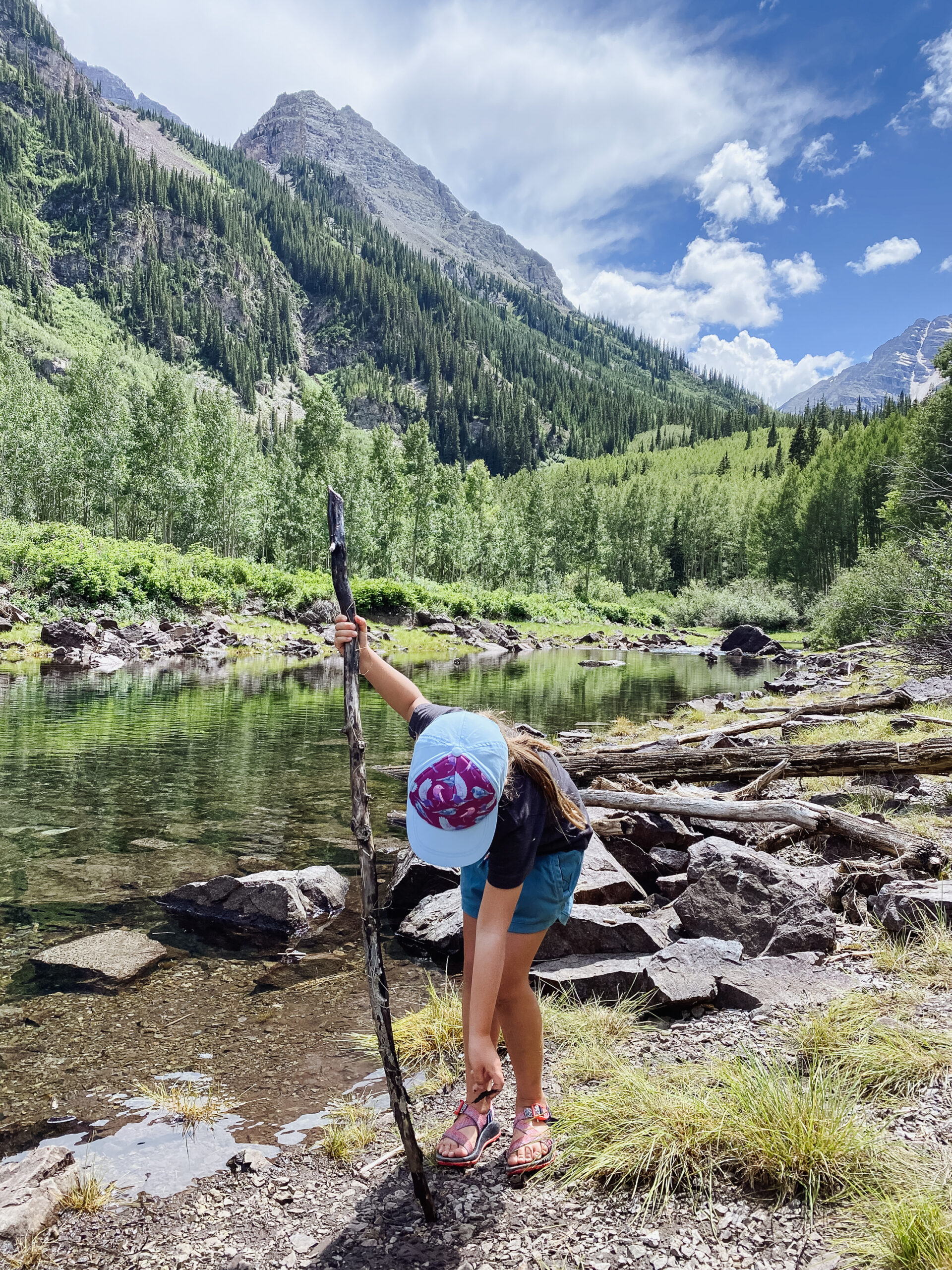 Take a scenic drive to Maroon Bells, one of the most photographed spots in Colorado. Enjoy easy hiking trails suitable for kids, such as the Maroon Lake Scenic Trail and Maroon Creek Trail. Be sure to obtain a parking permit in advance if you plan to drive up, as they are super limited (especially in the summer). You may instead want to grab a shuttle pass (these also sell out quick, so best to purchase in advance). Remember to bring a camera to capture the stunning views.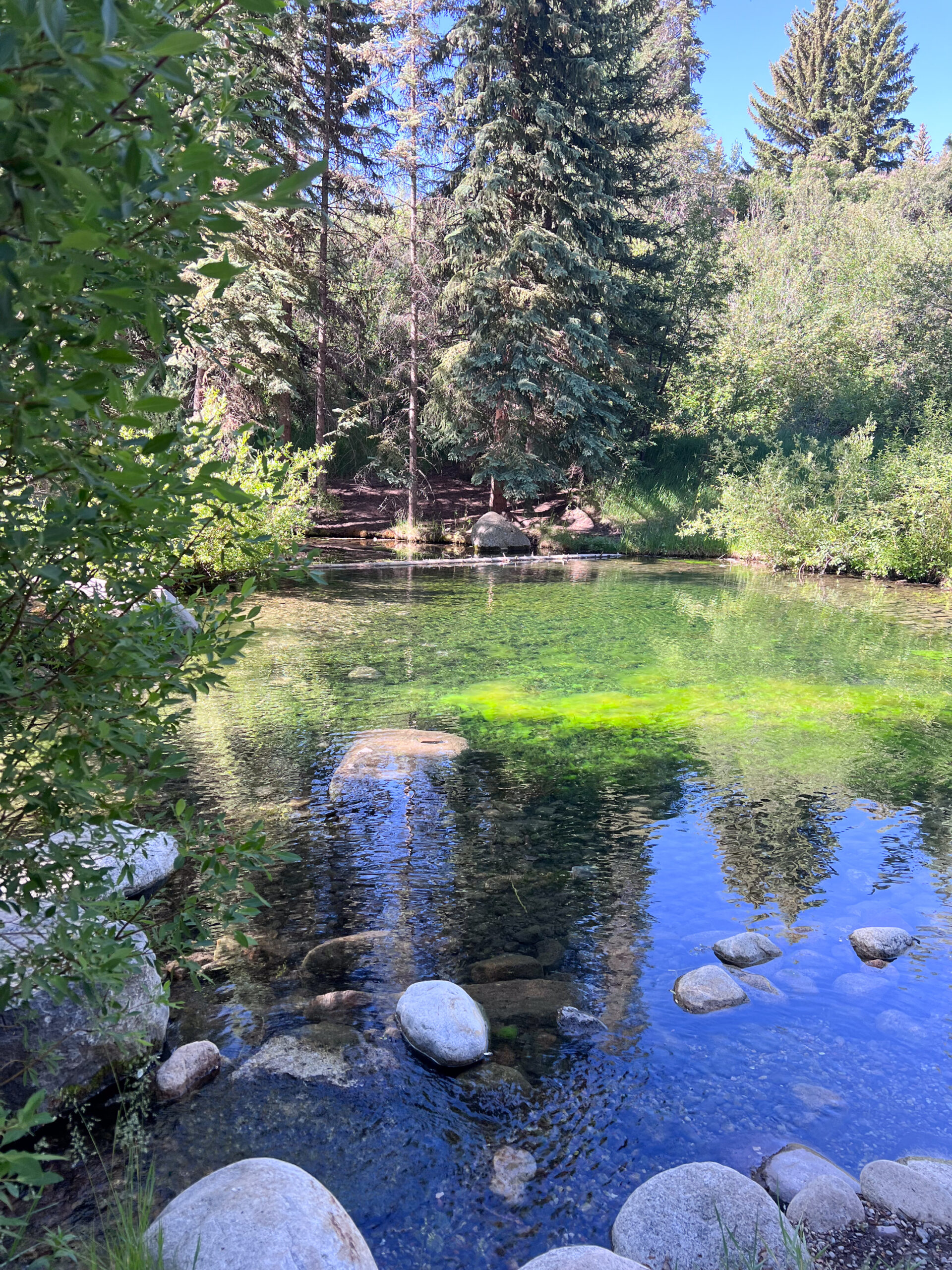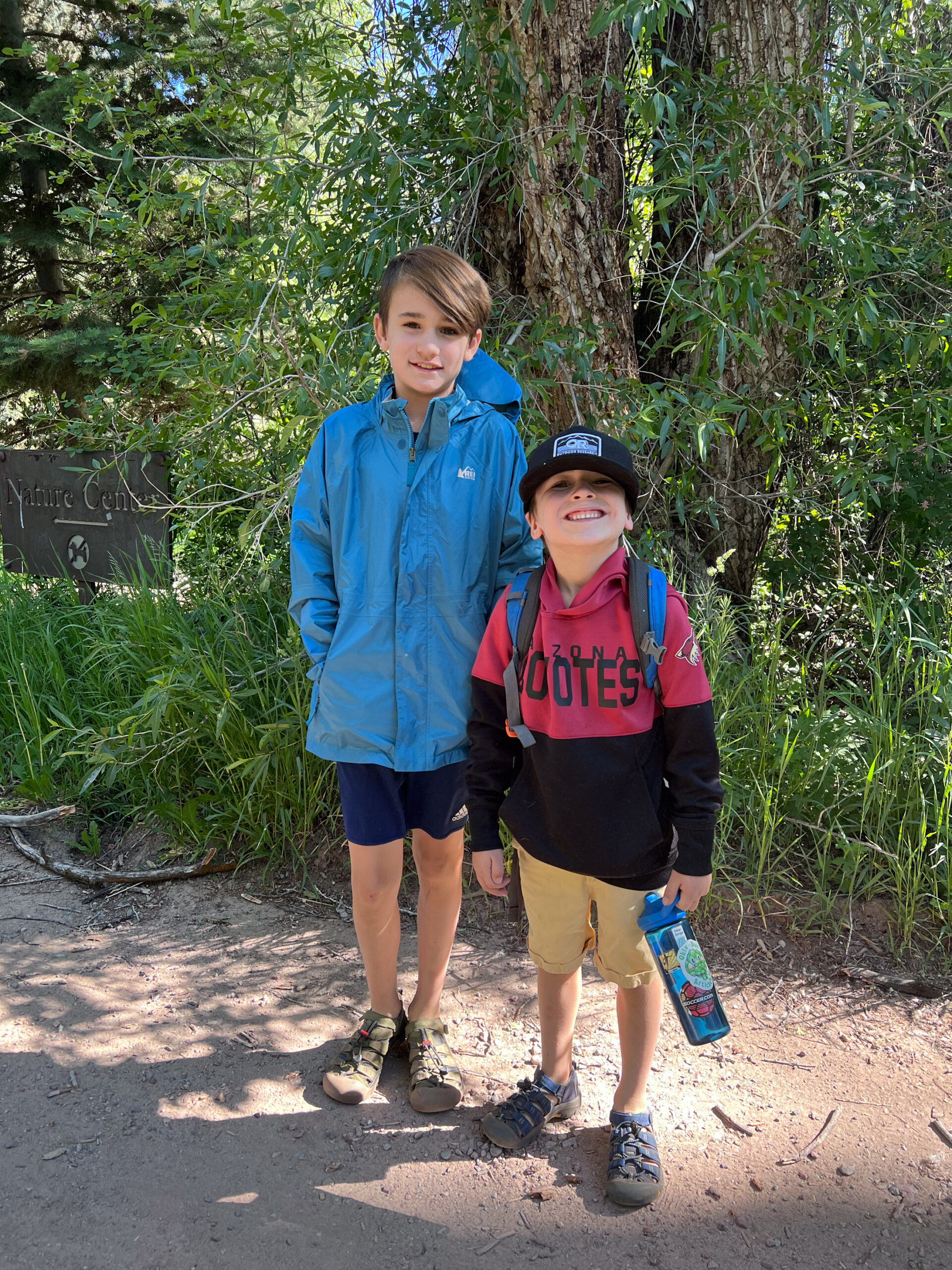 My kids have done summer camps here, which are in high demand every year. But did you know you can also visit ACES and one of their locations throughout the valley, including Hallam Lake right in the town of Aspen? An educational center offering nature programs and guided hikes, and unique experiences throughout the year tailored for families. Kids can learn about local wildlife, plants, and ecology while having fun outdoors. Or visit Rock Bottom Ranch on Carbondale any day of the week during the summer, with egg collection days on Fridays!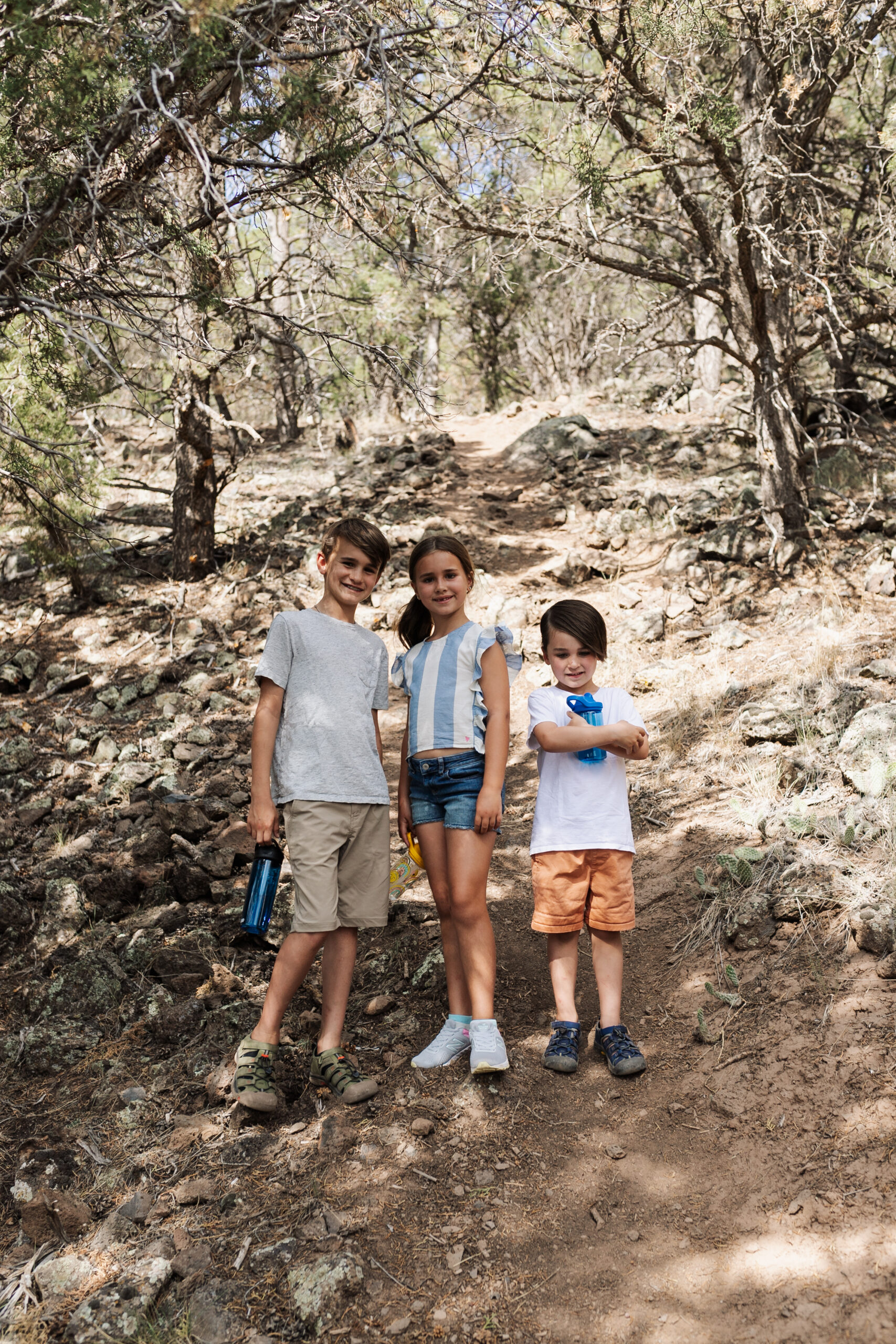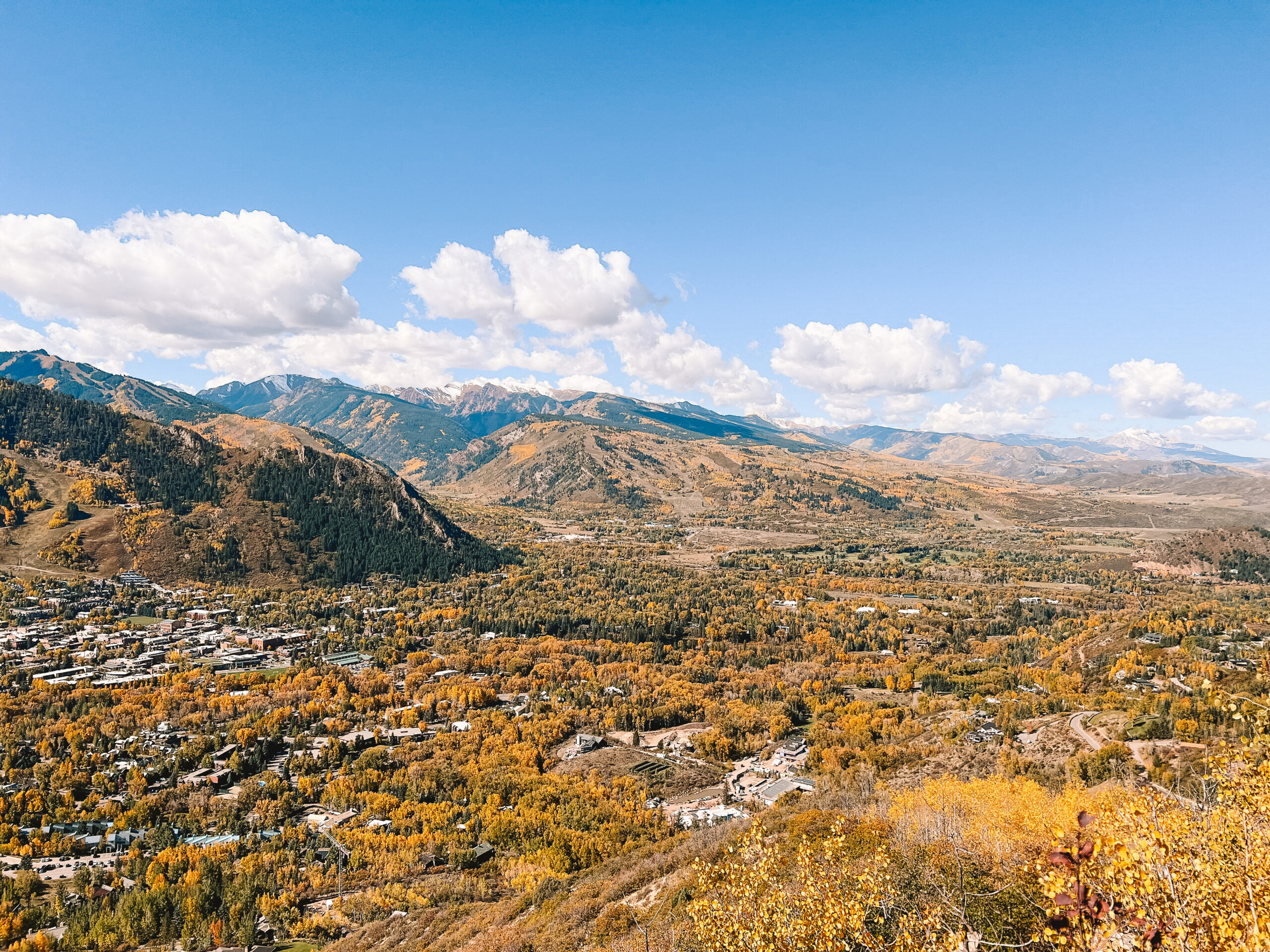 Hike up Smuggler Mountain to the observation deck, which features family-friendly trails with rewarding views of the Aspen valley. There is a cool old mine shaft that the kids love to peek at and lots of different trail systems amongst this area for various distances and hiking skill levels. It's a great way to introduce kids to hiking and enjoy the beautiful surroundings. The above photo is a view from the observation deck on Smuggler of Aspen below (technically in the fall) but it is beautiful in the summer too!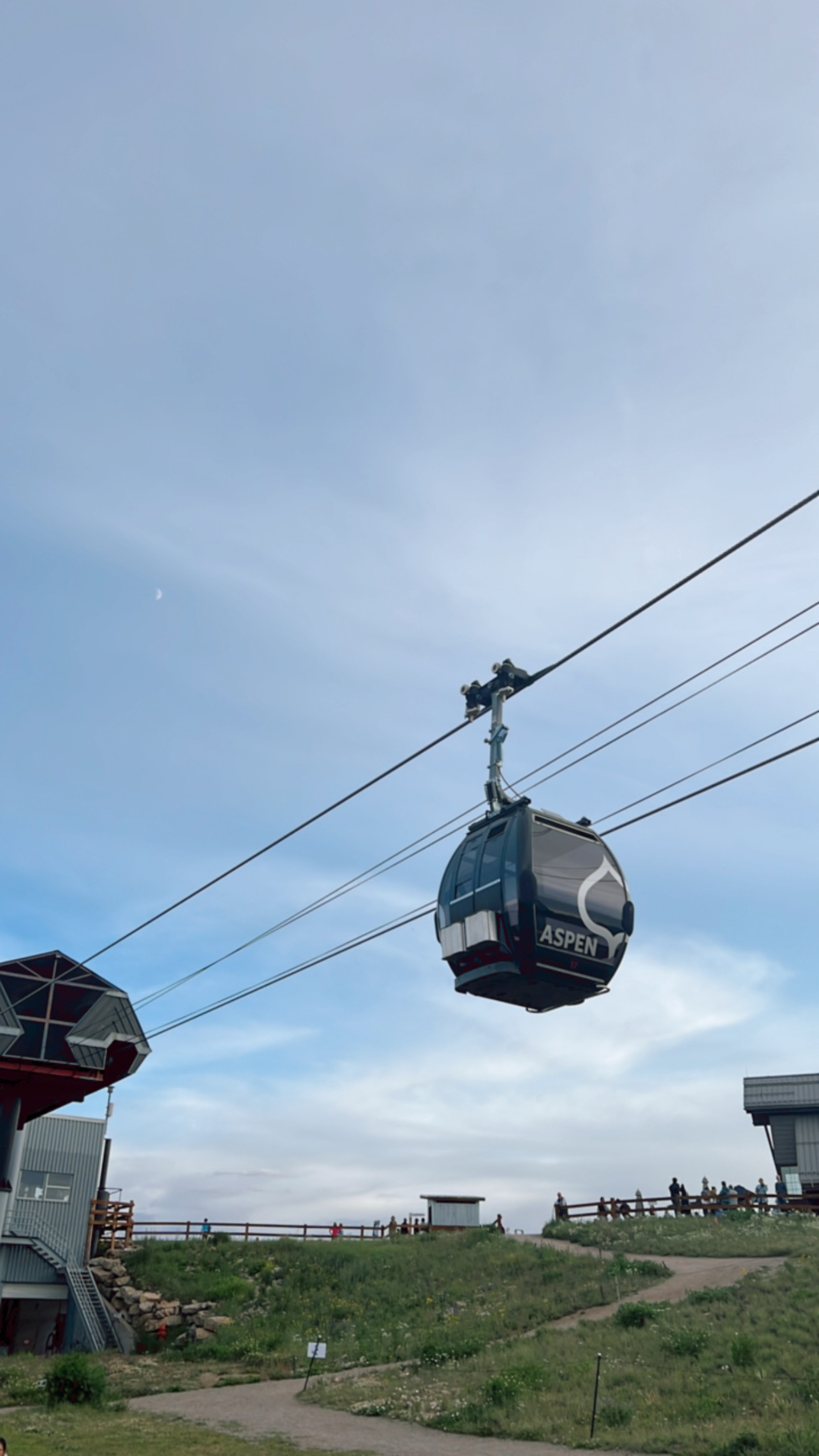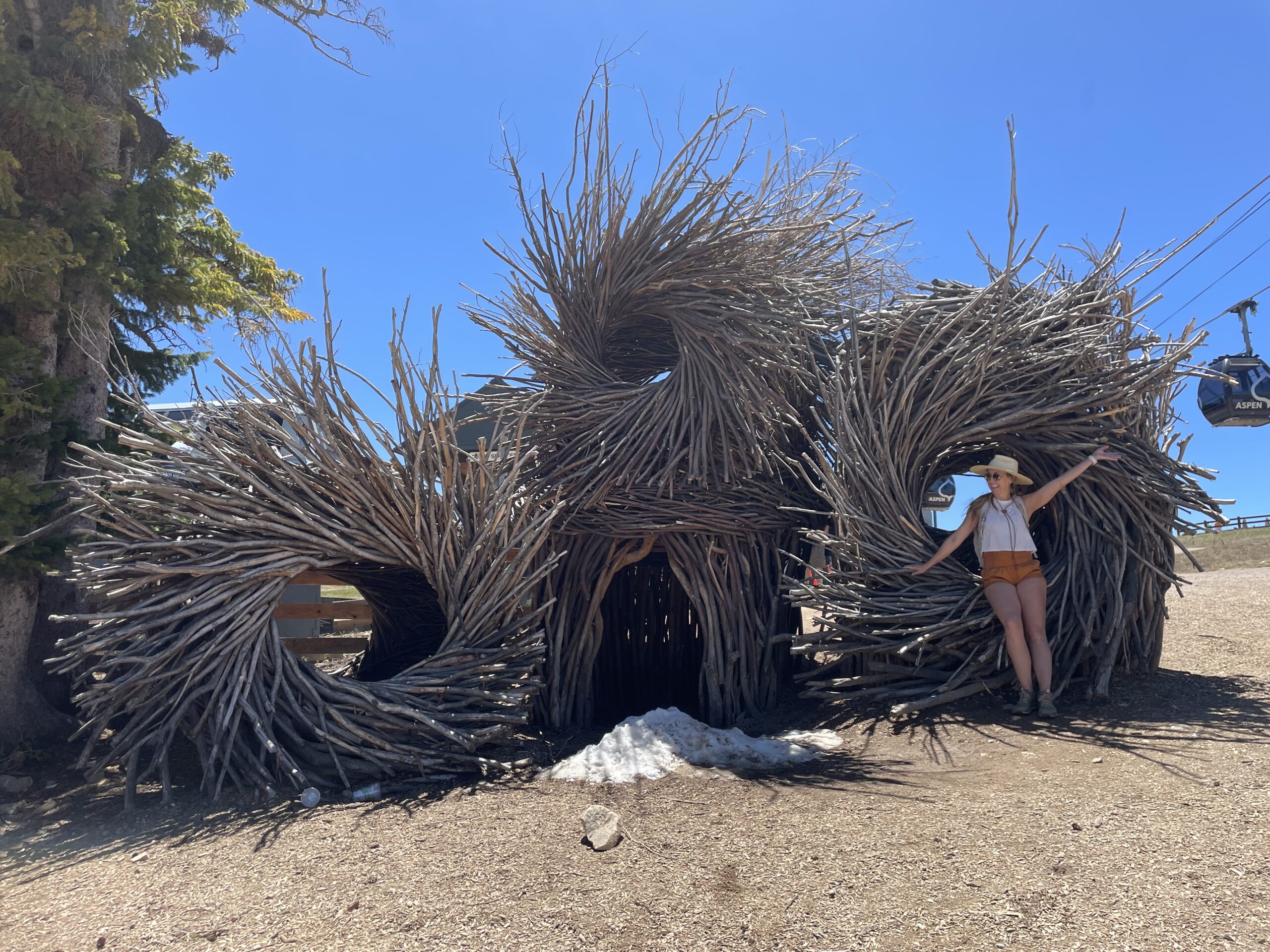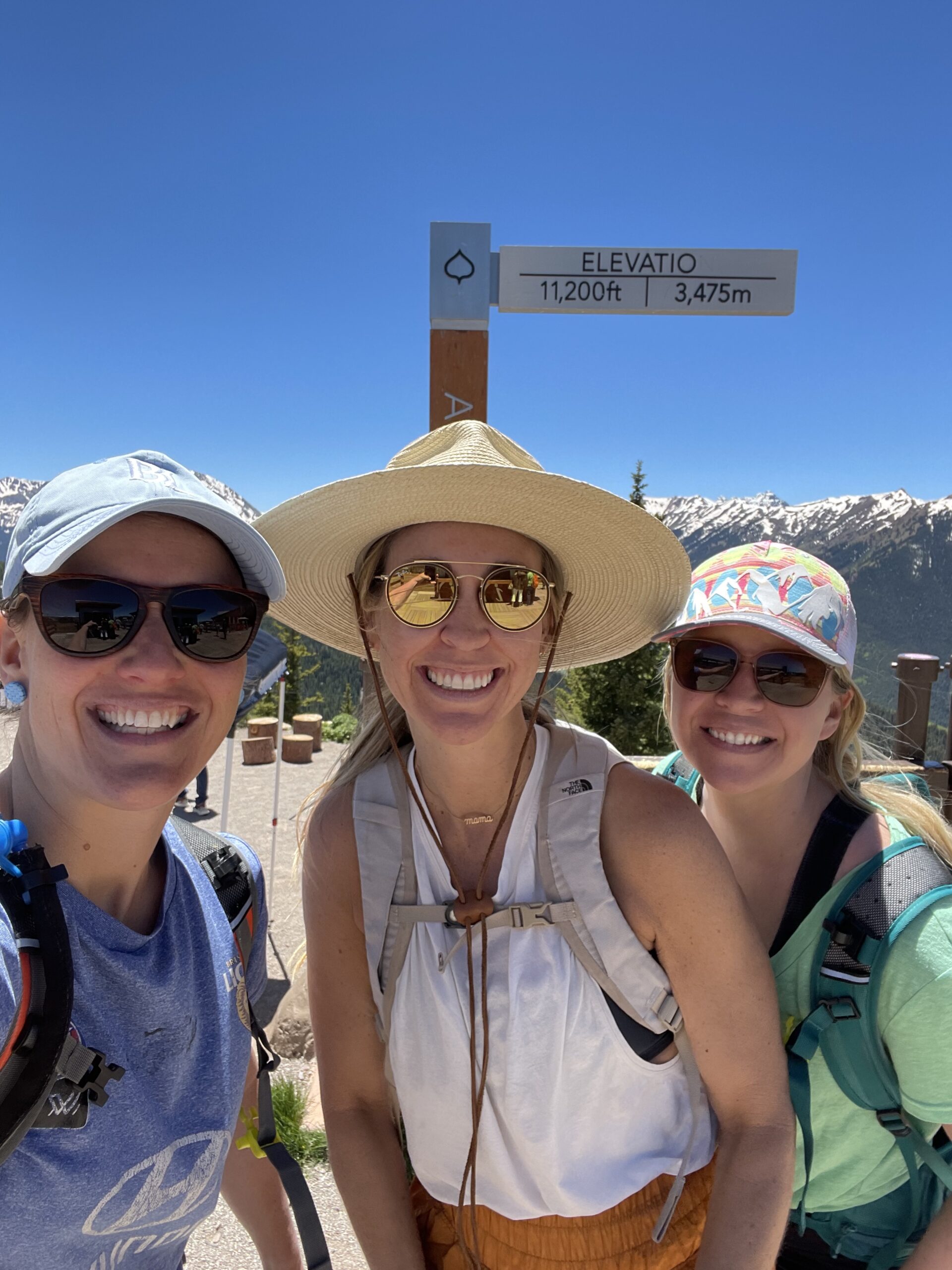 Take the Silver Queen Gondola up Aspen Mountain, where you'll find a host of summer family fun activities at the top, including lawn games, Sun Deck yoga every weekday during the summer, and live music on select days. The gondola ride itself offers breathtaking panoramas. Or if you're up for a real challenge, try hiking up the Ute trail (a 3,000 ft+ elevation gain in about 3 miles, one way) and you can download on the gondola for free. It wouldn't be a complete summer fun family activities list without at least one visit to Aspen Mountain!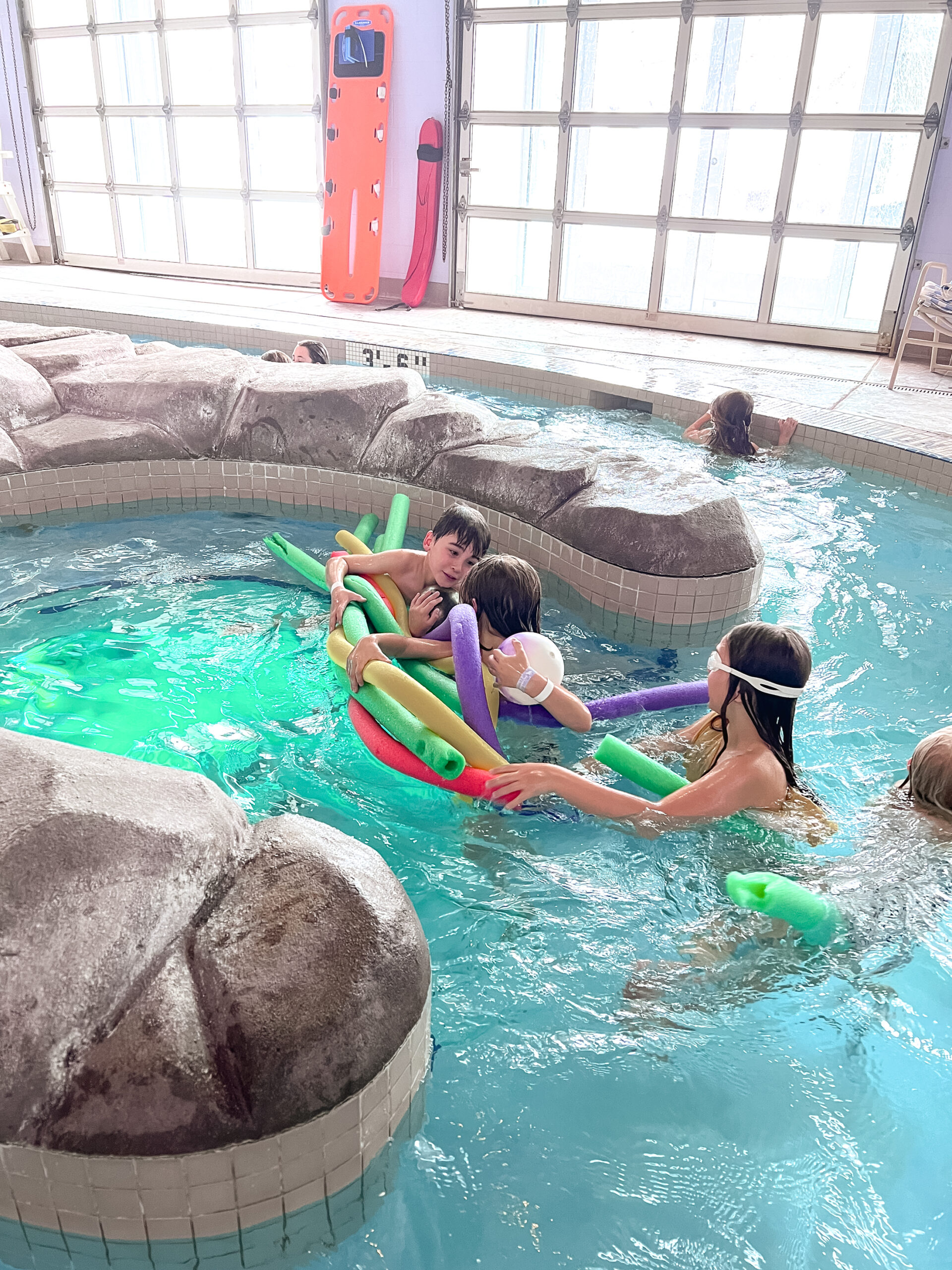 Enjoy a day at the ARC, which has a leisure pool, water slides, and a lazy river perfect for kids to splash around. There's also an ice-skating rink if you want a break from the summer heat and a rock wall! You will gain access to all of these fun activities with your day-rate purchase. This is a great way to keep the kids busy if you run into rainy or inclement weather during your stay in Aspen, which can happen, even in the summer.
Check out family art workshops at the Anderson Ranch Arts Center. Kids can participate in creative activities like painting, ceramics, and more, guided by skilled instructors. I'll be honest, we haven't done this one ourselves yet, but I've heard great things and it's on our list!
Downtown is just so cute, with much to see from the Aspen mall with a playground and a small splash area/water fountain the kids can run in, to the Aspen Art Museum with rotating exhibits and enthusiastic that are alway free. The Hotel Jerome offers walking history tours on select days. Check out CP Burger for lunch or an easy dinner and play a round of put put golf with the kids while you're there!
Explore Snowmass Village, just a short drive from Aspen. From there, you can get tickets up the Gondola to the The Lost Forest at Snowmass, which offers adventure activities like zip-lining, ropes courses, a mountain coaster, and a climbing wall for older kids seeking thrills. This is one of my kids' favorite things to do in the area! I also highly recommend making your reservations here in advance as well, as they do sell out during high season.
Try family-friendly rafting trips on the nearby rivers. Or have a fun day of stand-up paddleboarding on the calm waters of local lakes. Try the North Star Preserve if you're comfortable with a little river movement under your paddleboard, or Ruedi Reservoir for lake paddleboarding. I recommend locally-owned Blazing Adventures for guided river rafting trips, paddle board rentals, and more fun adventures in our great outdoors!
If you know me, you know I have been obsessed with farmer's markets since my California days – some of the best in the country there! But the Aspen Saturday Market is one of my favorite local markets for summer family fun in Aspen with something for everyone. You can sample local produce, artisanal goods, and enjoy live music. It's a vibrant and enjoyable experience for the whole family.
Aspen also hosts various festivals, events, and outdoor concerts during the summer, so it's worth checking the local calendar for family-friendly activities during your visit. Additionally, always consider the age and interests of your kids when planning activities to ensure everyone has a fantastic time. I tried to include a mix of things for different ages here, but always good to check the age/height requirements of various activities before you sign up!
If you've been, what would you add to this list of 10 summer family fun activities in Aspen? As I was writing this, I also started thinking about some of my favorite hikes in the area – some kid-friendly, some not. If that is something you would like to see here on the blog, let me know in the comments below!