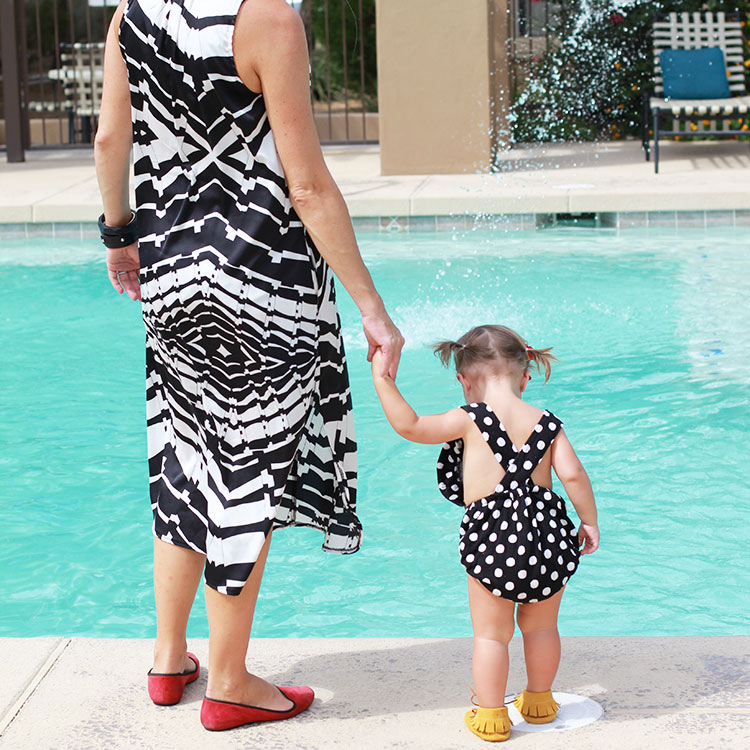 First of all, I just want to take a minute to introduce my new blog series: Love Styled.  In these posts, I will feature mama + mini styles that we love in our house.  When I first started this blog as a creative outlet, a big part of my inspiration was dressing my baby girl.  She is my mini muse and I still love dressing her up every day.  At the same time, after having three kids and becoming a stay at home mom, I feel I have lost a little piece of my former fashion-obsessed self.  To be honest, I have always felt quite awkward in front of the camera, but I am stepping out of my comfort zone in many ways here to bring you a little style inspiration for you and your mini.  I hope you will enjoy!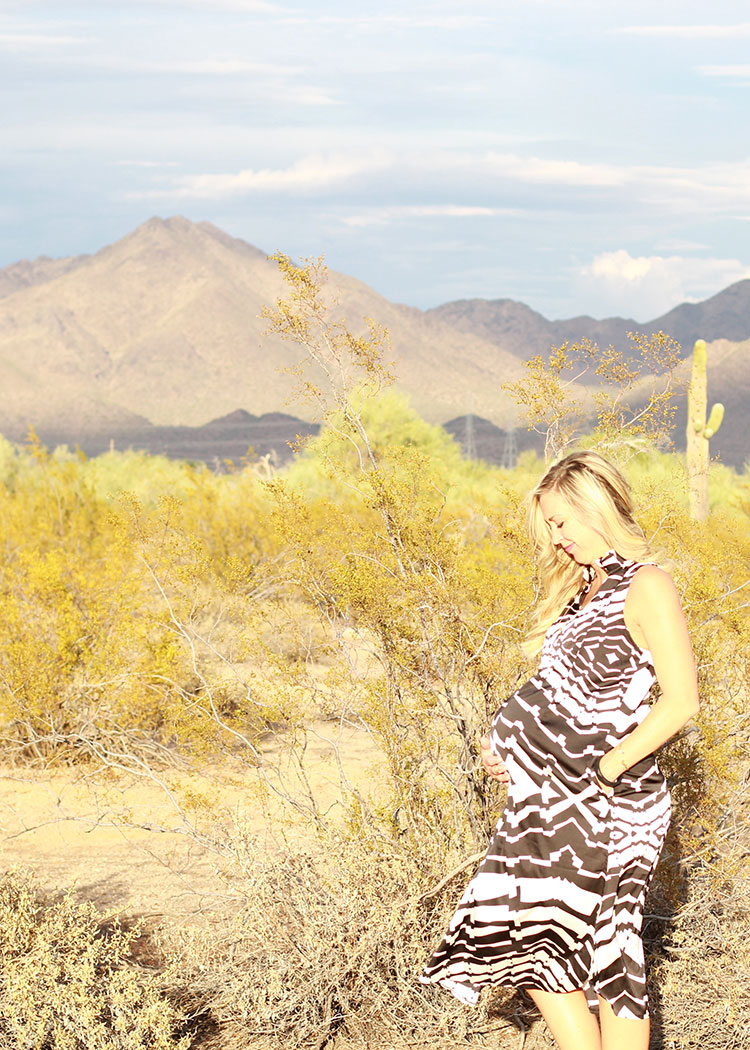 When I was pregnant with my first son, I had no clue about a lot of things, but I was especially caught up on what to wear.  As an employee in the fashion industry, I still wanted to look chic and professional, but I also didn't want to spend a bunch of money on clothing that I wasn't going to wear for very long.  As I was mostly pregnant with him through the cooler months, I managed with a lot of long shirts/tunics and leggings.  I bought some maternity, but I found most of it doubty and not the style I would wear otherwise, so I avoided it as much as possible.
Then after I had the baby, I ran into a whole new set of problems.  Yes, I could still fit into a lot of my non-maternity maternity clothing I had purchased, but I needed quick and easy access to my boobs for breastfeeding!  Turns out, I had not thought about that AT ALL and I had to go out and buy more clothing to accommodate that season of life.  Again not wanting to live in button down shirts and pants,  I had to get creative and that meant my public breastfeeding moments weren't always so graceful.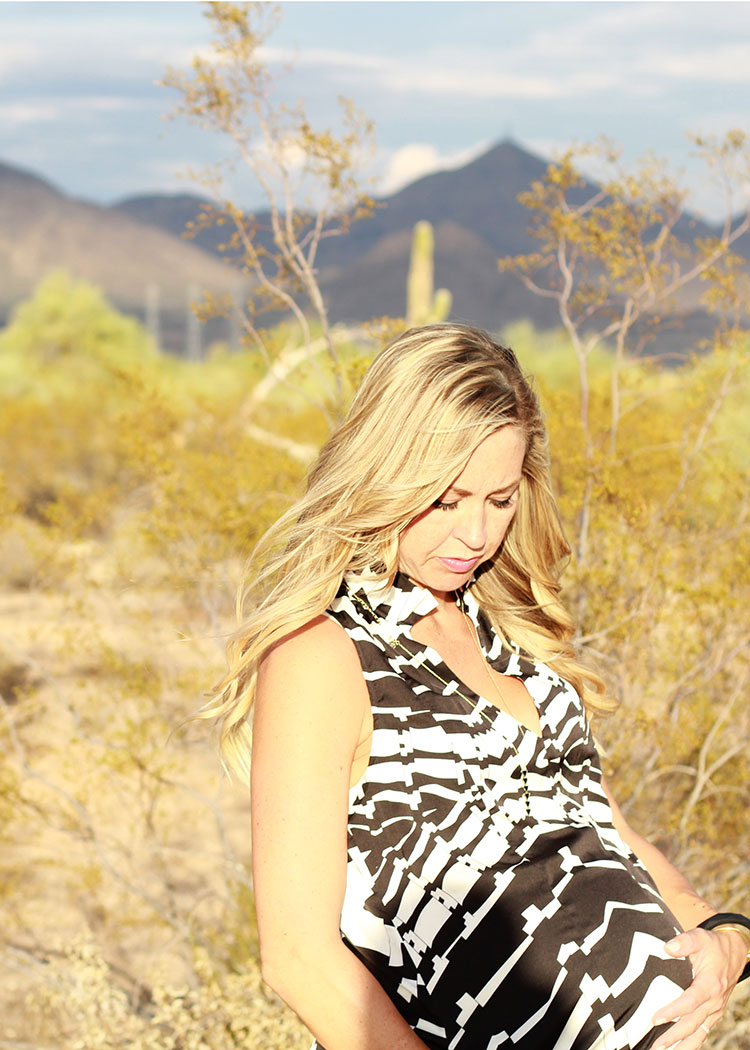 Recently, I came across a clothing line I had not heard of before called Loyal Hana.  The designs were clean, simple, and chic.  And then I found out they were also designed to fit moms from maternity through breastfeeding and beyond and I was pumped!  A functional and beautiful piece of clothing is right up my alley. These first pictures were taken when I was 40+ weeks pregnant with my littlest baby boy and the dress still fit super comfortably.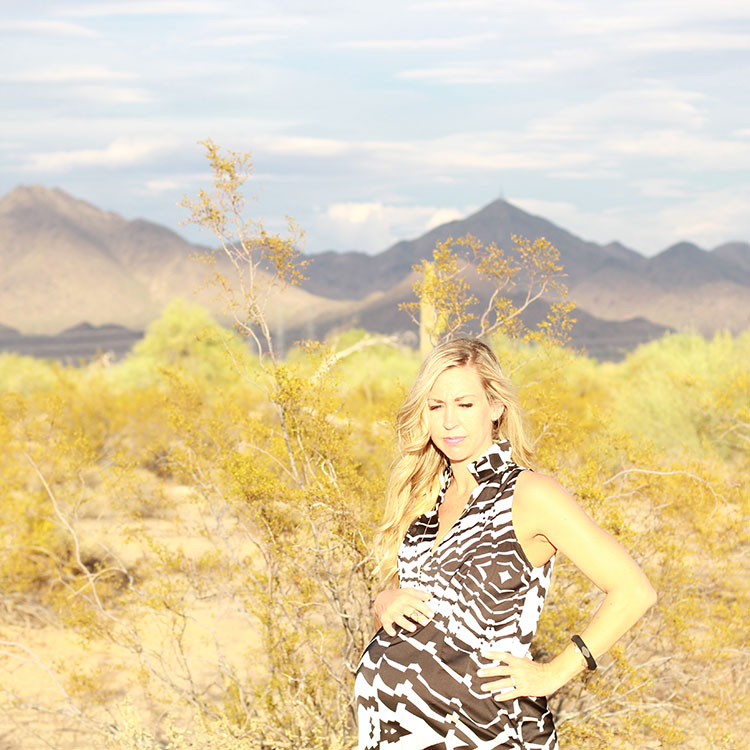 After baby boy arrived, we decided to get out of the house one morning so I needed to look put together and this dress was so easy to just throw on and go.  Do I still have a mama belly under there?  You can't even really tell so I guess you'll never know.  [I definitely do.]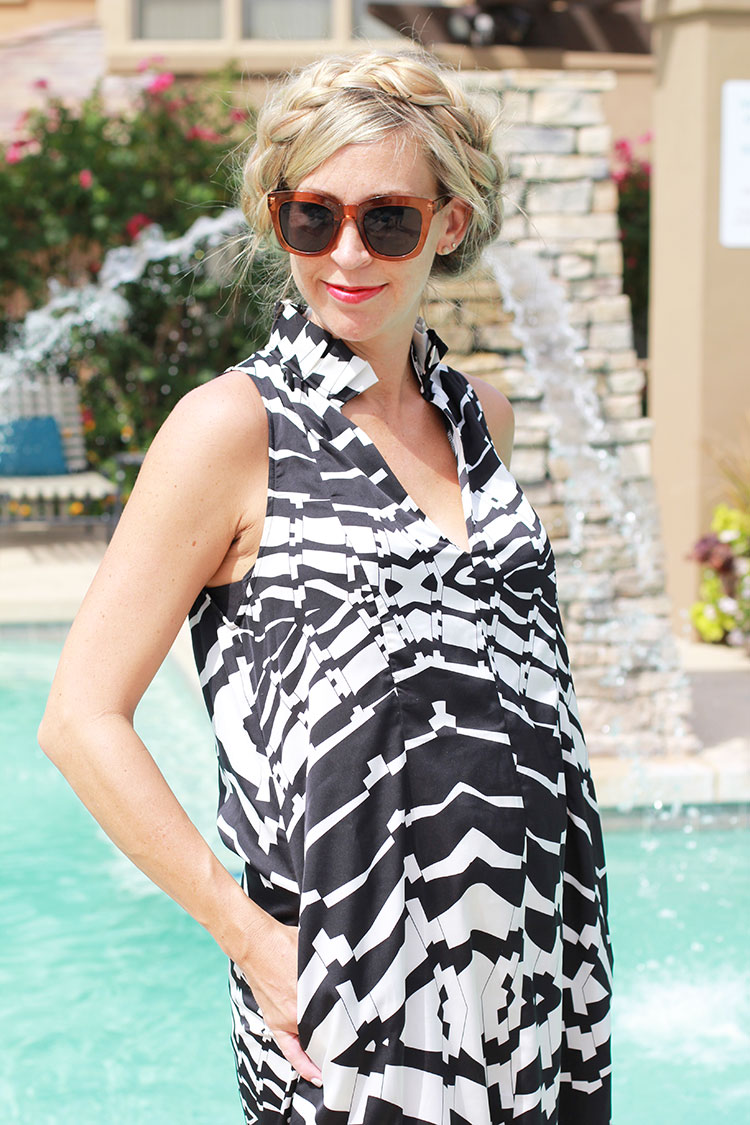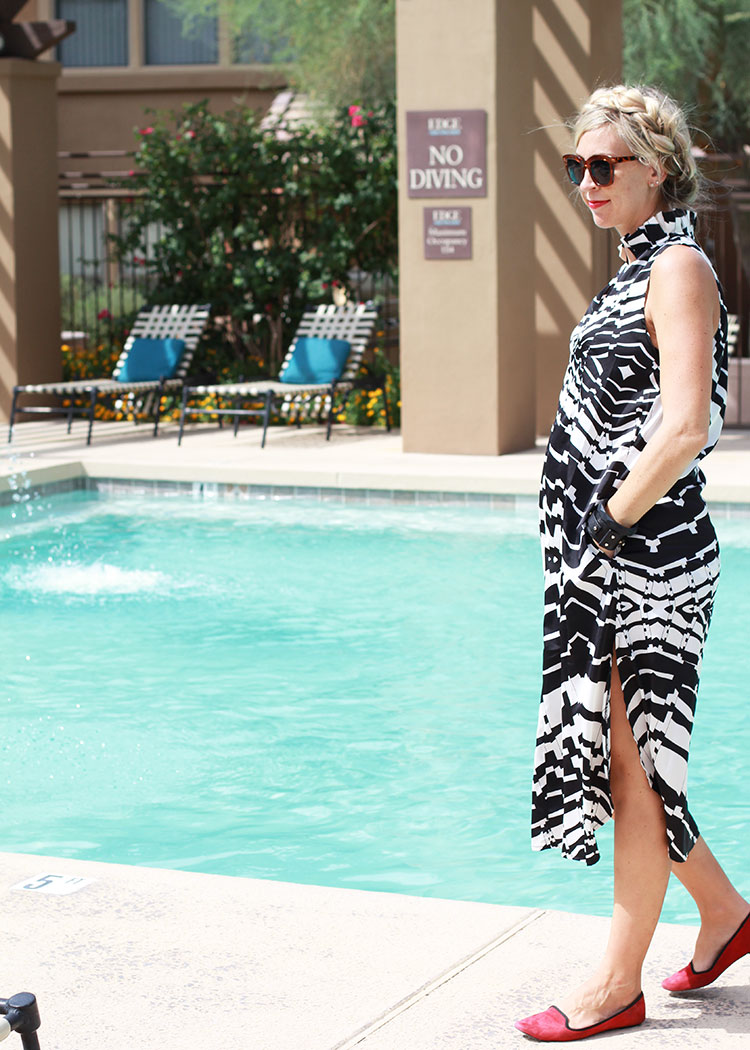 on me: sunnies by free people // dress by loyal hana // shoes by rebecca minkoff [similar]
And obviously, my baby girl had to coordinate.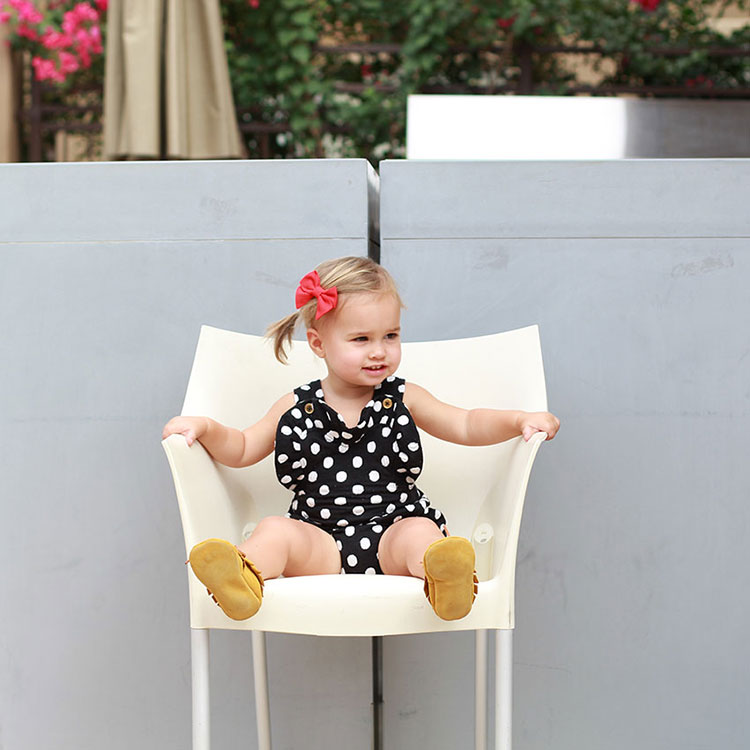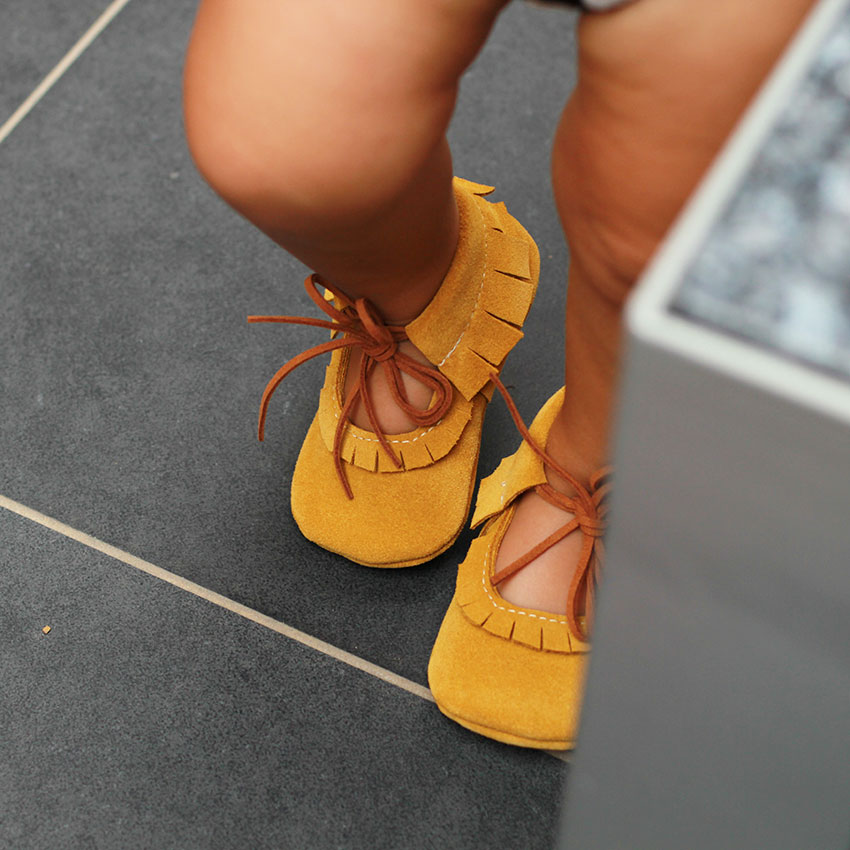 on baby girl: bow by lauren demarco handmade // romper by sadie then ty // shoes by mommy makes moccs
Lately when I ask her for kisses she screams "NO!"  But this time she obliged me. 🙂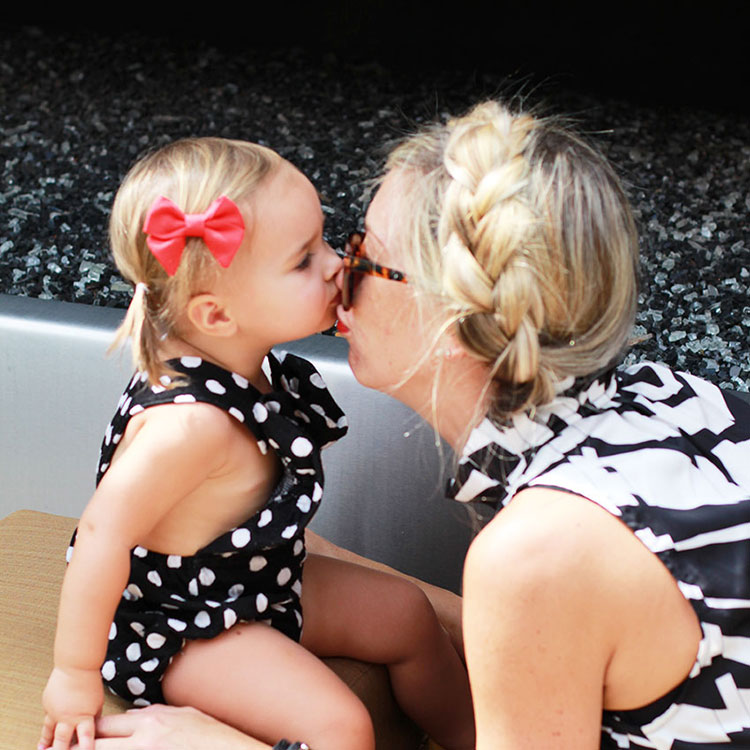 Ok are you ready?!  Here is the absolute BEST part about this dress and all of Loyal Hana's products: there is a hidden zipper panel on each side for breastfeeding!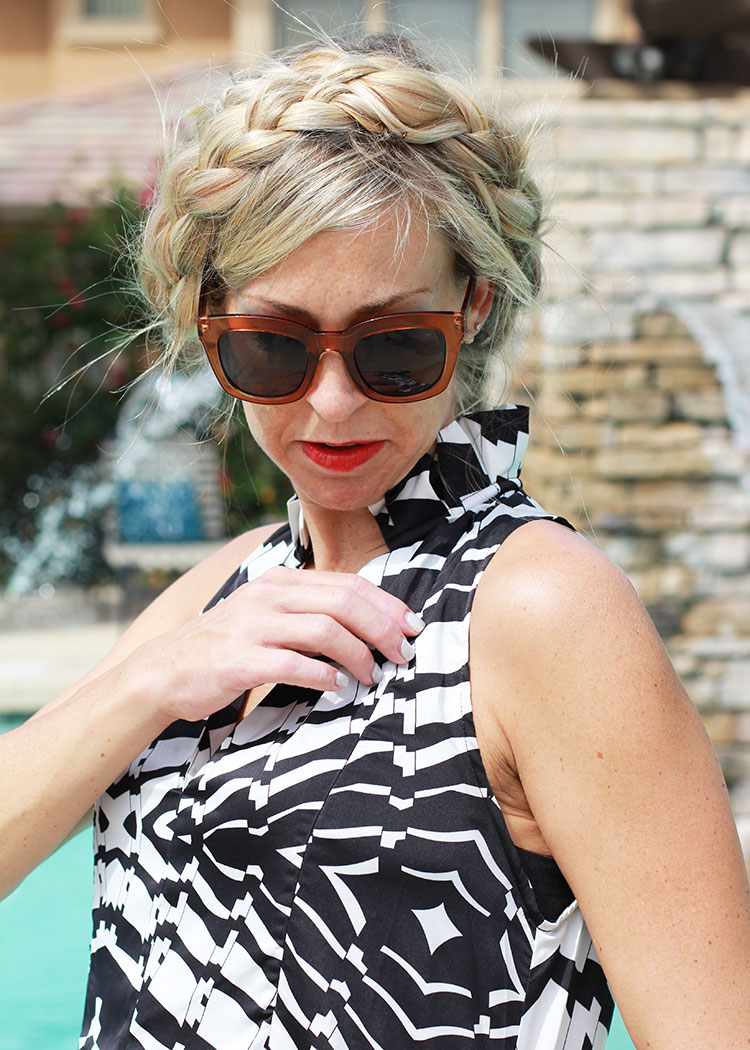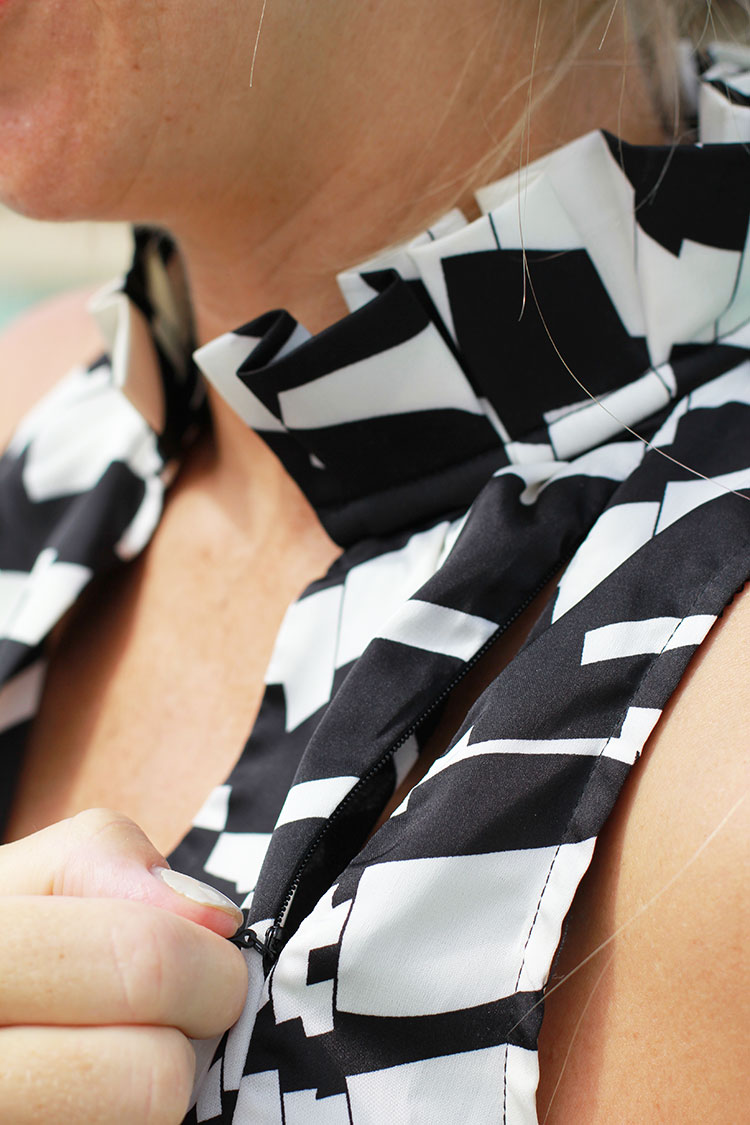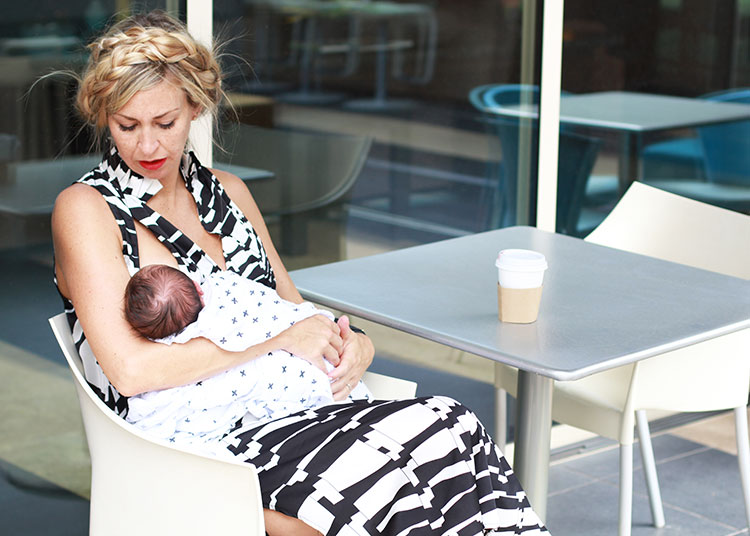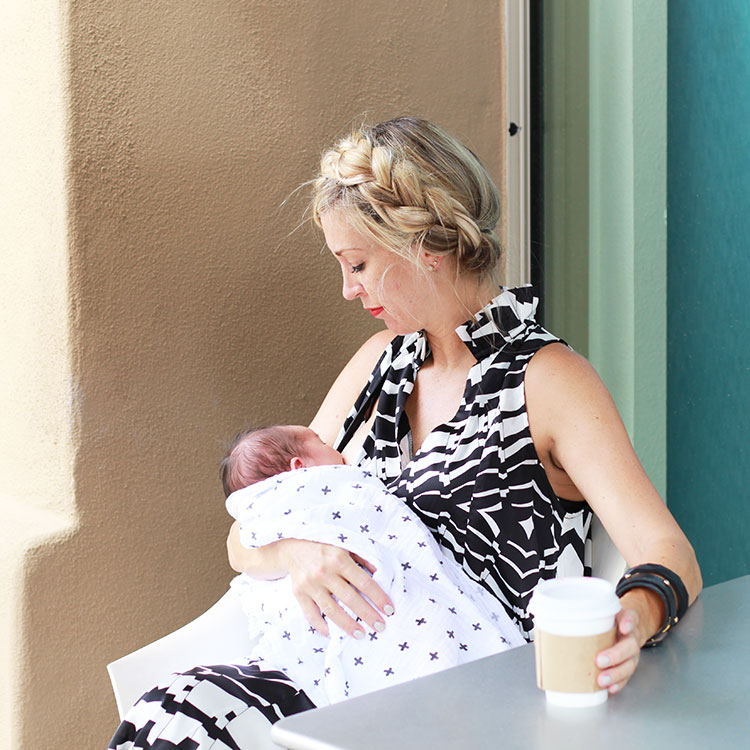 It's still really hot here in the desert, but when it finally cools of, I can't wait to layer this dress up with my cropped black leather jacket and over-the-knee flat boots.  Also, can I just say how I wish I would have had this dress after I went back to work with my first two?!  It would have saved my some naked time in the storage closet when pumping on those days I wore the less convenient dresses to work.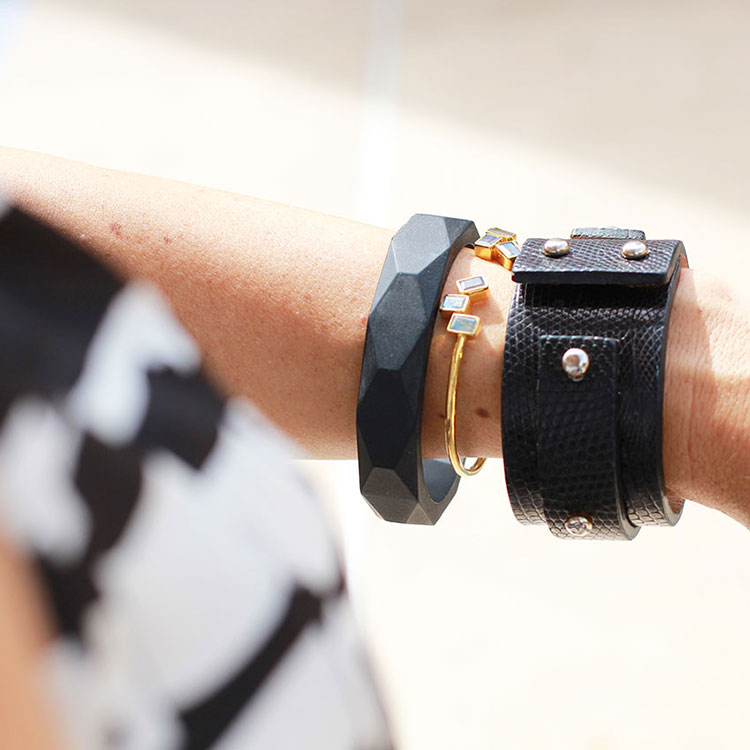 my stack: black teething bangle by mama & little, gold thin bangle from rocksbox | my favorite cuff by mitchel primrose
If you want to get a great, versatile piece like this dress I'm wearing or a super cute jumpsuit, or you want to stock up on some basic breastfeeding-friendly tops, head on over to loyalhana.com.  And while you're there, be sure to enter the code loy15 fir 15% off your entire purchase!  Hurry, this code lasts only for a limited time!