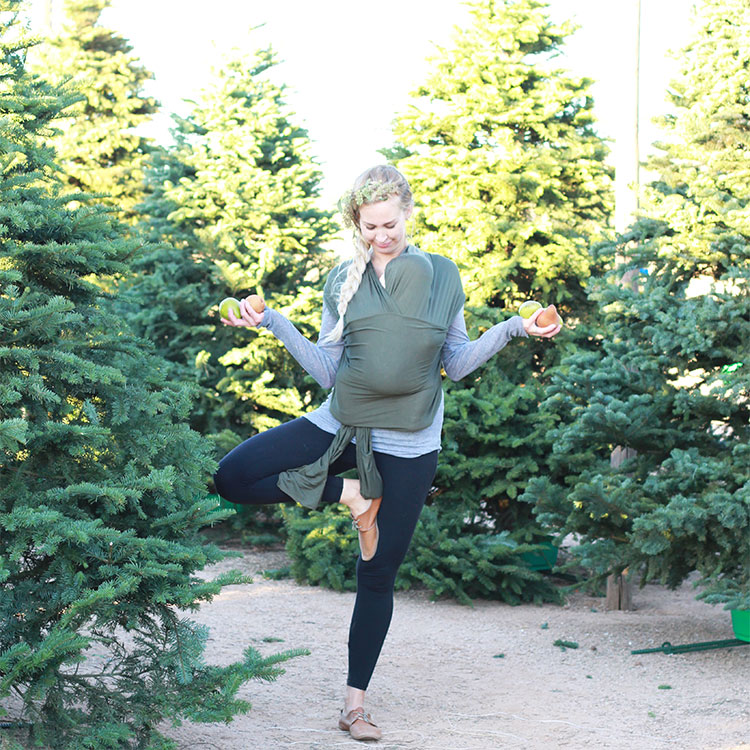 It's the first day of The Love Designed Life Twelve Days of Christmas Giveaway! I am super stoked about this one guys. I mean, the whole thing. I just love Christmas, and I love giving back to the Instagram community I have become so fond of. So I thought this season, why not combine both? This giveaway will run for twelve days in a row and will feature twelve different small shops with twelve different winners! Some shops you may have heard of and others you have may not. So you can also think of this as my gift guide for you this year because these are some of my very favorite makers and shakers in the baby/kid business right now! Oh, and each day will go along with the theme from the classic Christmas carole, the Twelve Days of Christmas. Now, let's kick this thing off with some Christmas tree shopping, and naturally, a partridge in a pear tree, shall we?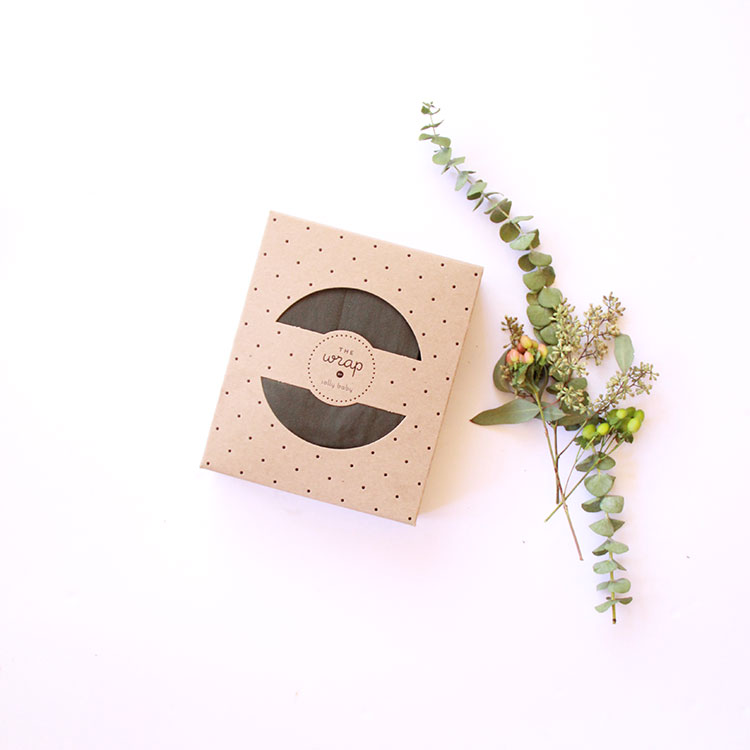 For Day One, I am pleased to feature Solly Baby Wraps. For those of your who have been following along for a while, you already know I am a big fan of baby wearing in general. It promotes bonding between baby and parent, helps reduce fussiness in babies, and allows me to keep my baby soothed and happy while hands free so I can still get a few things done! There's a reason that across centuries and cultures, you can find several examples of mothers carrying their babies while they continue working to support their families.
While some believe in only getting one type of carrier or wrap, I believe if you are baby wearing every day, you are probably going to want some options based on the age of baby and the activity you happen to be using it for. You can see some of my other favorite ways to carry baby here.
The Solly Baby Wrap is my favorite for the newborn stage and for around the house. At my babe's current age (3.5 months), I wear him for minimum of one nap a day. He loves and it guarantees me a solid stretch of time to get some stuff done. I used to not want to wear it out of the house because I was worried about the ends dragging on the ground when I tied it on. But then I realized I could just put it on before I left and keep it on all day to take him in and out!
The Solly Baby company was started by Elle Rowley in 2011 when her second child, Soloman, was just born and she was searching for a better way to carry him. After experimenting with different fabrics, they are now working with this super soft and durable blend, that is entirely made in the US. There are other fabric knit wraps similar to the Solly Baby out there. What makes the Solly different is the unique super soft modal jersey knit fabric. I had one such similar style wrap with my first son and while he loved being carried in it, I found the fabric heavy, thick, and cumbersome for everyday use. The Solly is so light and soft, I forget I even have it on!
I often have moms come up and ask me about my wrap and how to use it and some tell me that they feel intimidated by using one. But once you get the method down, it is super easy. To me, it is honestly one of the most comfortable options out there because the wide 'straps' help to naturally distribute the weight of baby over my shoulders. I predict that with this third babe of mine, I will be wearing him for much longer in the Solly Wrap, as it keeps us both so comfortable! Plus, I mean, I have three kids. I don't have time NOT to be hands free!
If you want to win a Solly Baby Wrap of your choice (from available stock, a $65 value), head on over to my Instagram now! Make sure you are following both me and @sollybabywrap, like the photo, and tag as many friends as you like in the comments there.  Each comment counts as one entry, so don't be shy! You must follow all three steps to qualify. Contest runs for 48 hours from 12/1/15 6:00 am – 12/3/15 5:59 am and one winner will be chosen within 24 of contest end and announced on the original Instagram post. This giveaway is in no way endorsed or sponsored by Instagram. By entering, you certify that you are at least 13 years of age and that you agree to these terms. Please no giveaway accounts and only tag real people/ actual friends (no ghost accounts or celebrities, etc.).