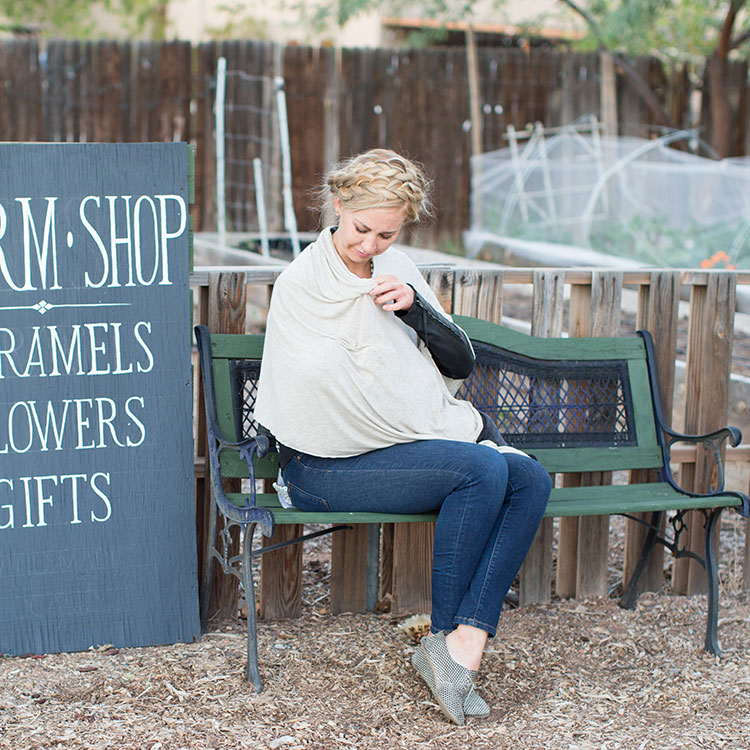 It is day eight of my The Love Designed Life Twelve Days of Christmas Giveaway series and I am so happy I found Cover Me Ponchos to share with you for today's theme, eight maids a-milking!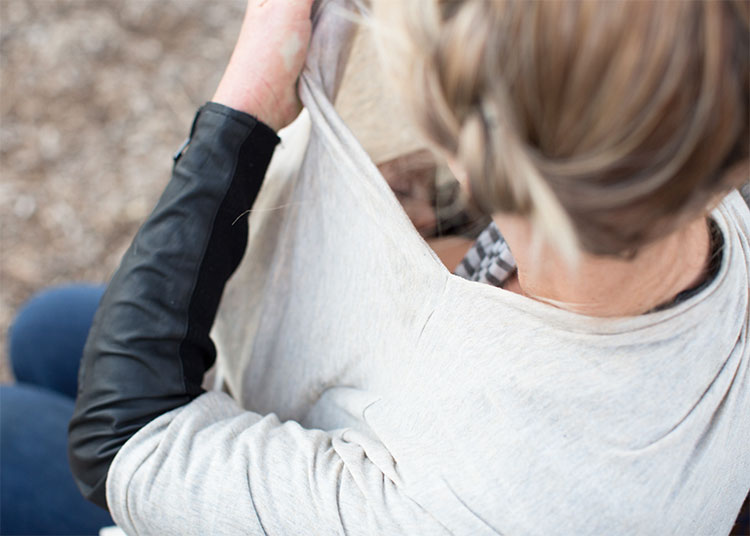 When my first babe was born, I knew I wanted to breastfeed him for as long as we both were able, and I knew that meant I would have to feed him in public eventually, but when I was actually faced with this task, it felt daunting and intimidating. To be honest, I was pretty shy about the possibility of having myself exposed while nursing in public. Fast forward to today, and I will tell you honestly I care much less about who sees my boob when I am trying to feed my baby and more about the fact that he needs to be fed. Even so, there are still certain times when I feel more comfortable being covered. I wish I would have had a poncho like this around when my first [or second] was nursing!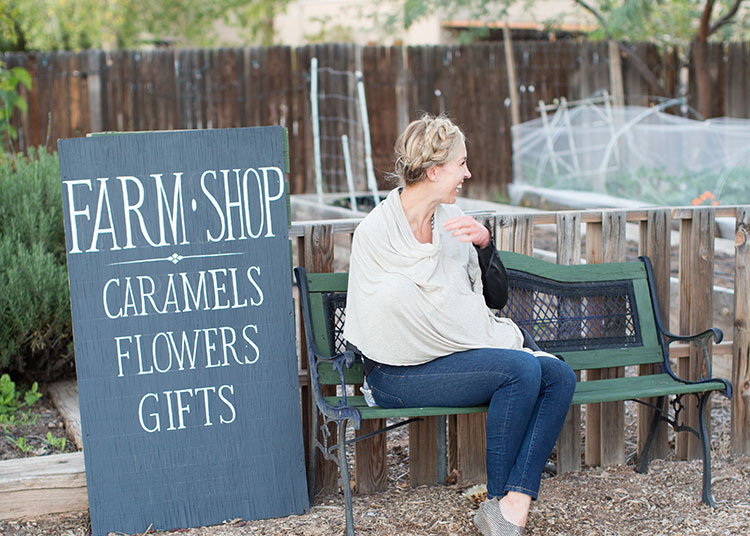 The first nursing cover I had was a stiffer woven fabric with a wire to hold the top out away from your body so I could see baby. A good idea in theory, but this made it awkward to pack in my bag, and if I was struggling to latch baby on, it would get twisted and sometimes even expose me anyway! I love that the Cover Me Poncho has full 360 degree coverage and is super soft and breathable modal jersey knit fabric. Perfect for our year-round sunny Arizona weather!
It also easily converts into a carseat cover, can be worn as a top over pretty much anything, or even as a scarf, as I wore it on this day with my leather jacket when I wasn't nursing. And because of the lightweight jersey fabric, it packs easily and compactly into my bag.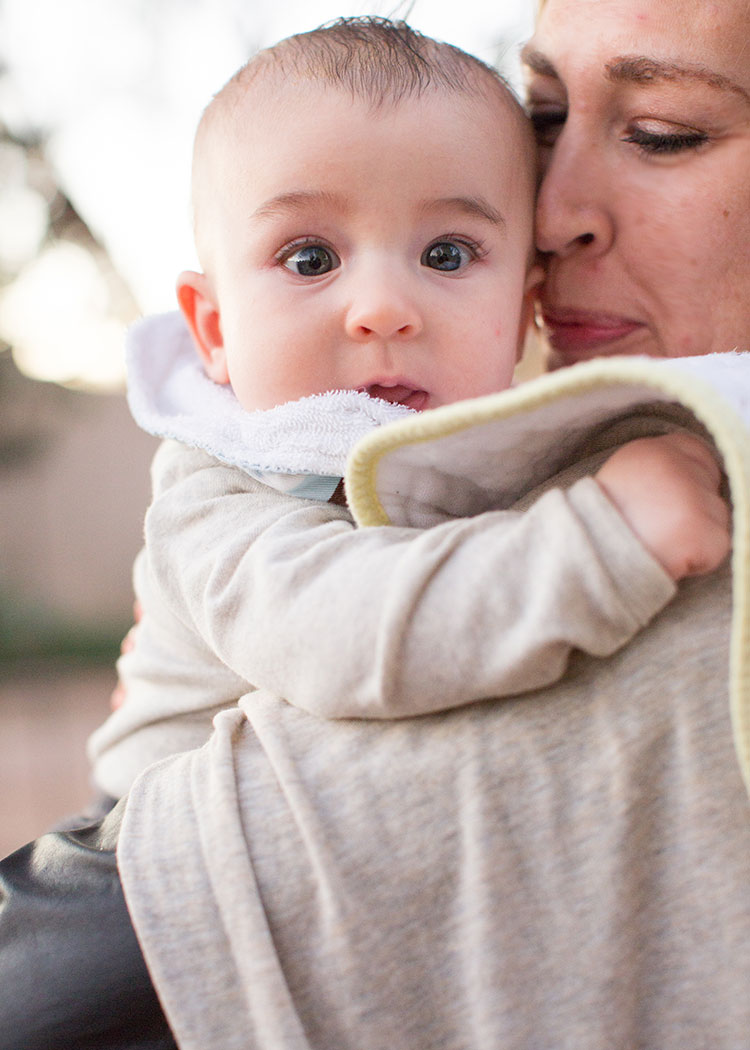 For your chance to win a Cover Me Poncho of your own [a $27 value], head on over to my Instagram now! Make sure you are following both @covermeponchos and I, like the photo, and tag as many friends as you like in the comments there.  Each comment counts as one entry, so don't be shy! You must follow all three steps to qualify. Contest runs for 48 hours from 12/7/15 6:00 am – 12/9/15 5:59 am and one winner will be chosen within 24 of contest end and announced on the original Instagram post. This giveaway is in no way endorsed or sponsored by Instagram. By entering, you certify that you are at least 13 years of age and that you agree to these terms. Open to public accounts only as this is the only way to verify all qualifications have been met. You can set your account to public only for the time of the drawing if you like, then set it back after. Please no giveaway accounts and only tag real people/ actual friends (no ghost accounts or celebrities, etc.).
shop this post: cover me poncho // black leather jacket // denim // shoes
all photos by b.hansen photography and taken with express permission at the simple farm.