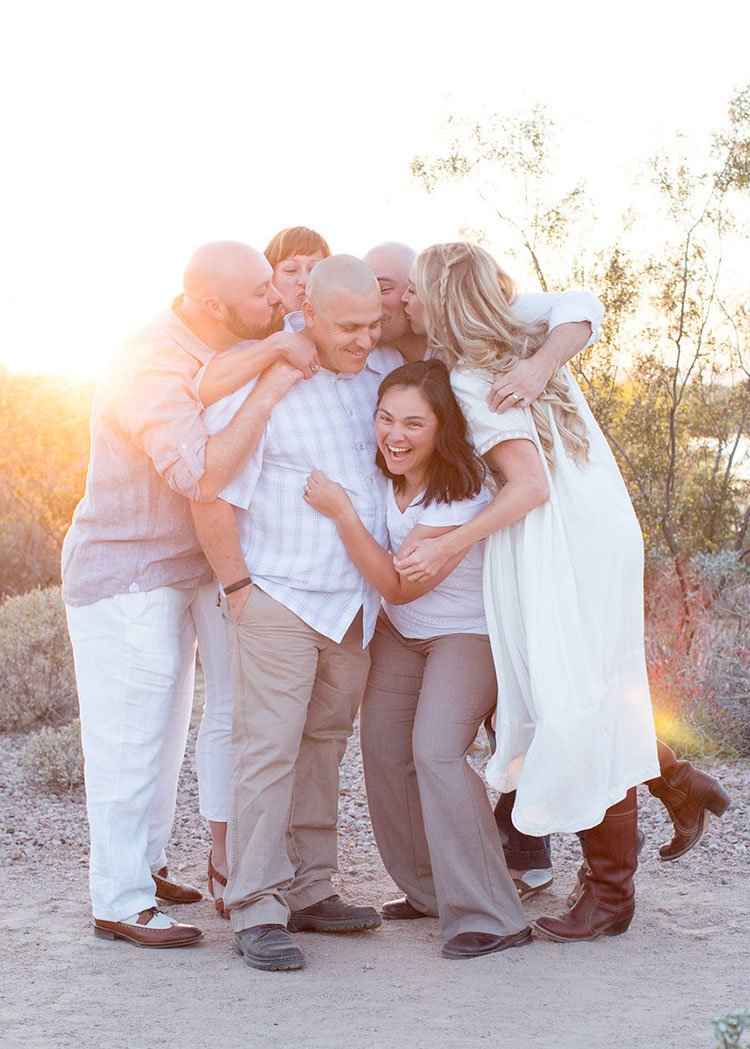 I have been meaning to share our extended family photos with my husband's side of the family for a while now, but I just haven't had a chance until now! When it comes to the more personal side of my blog, such as these photos, I always like to take my time an honor the space I give them. Not that I don't pour my heart into everything I share here [in fact some of the other stuff can take even longer to compose], but the personal stuff is just, more special.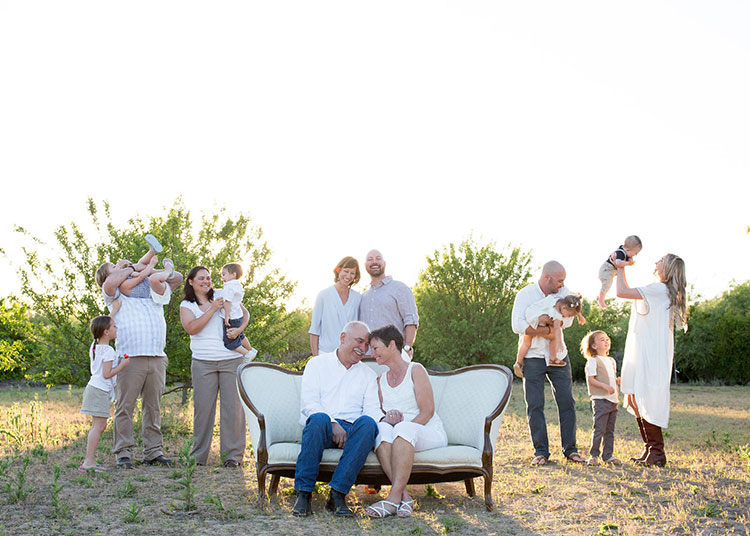 The beautiful gesture behind this session came from my husband's brother. The boys and their sister were brainstorming gifts for their dad's 60th birthday, and because it had been so long since all of the siblings and their spouses and kids had all been together in the same place at the same time, the idea to capture this moment came up. The siblings asked if I would help to style the family. I have to admit for this one, I was a bit reluctant! My only initial direction was "no desert fairies" haha. And since my personal style is pretty strong [desert fairies, I guess?] and we had a large group of many different personalities, I was very nervous to give everyone direction. Plus, there are just so many of us!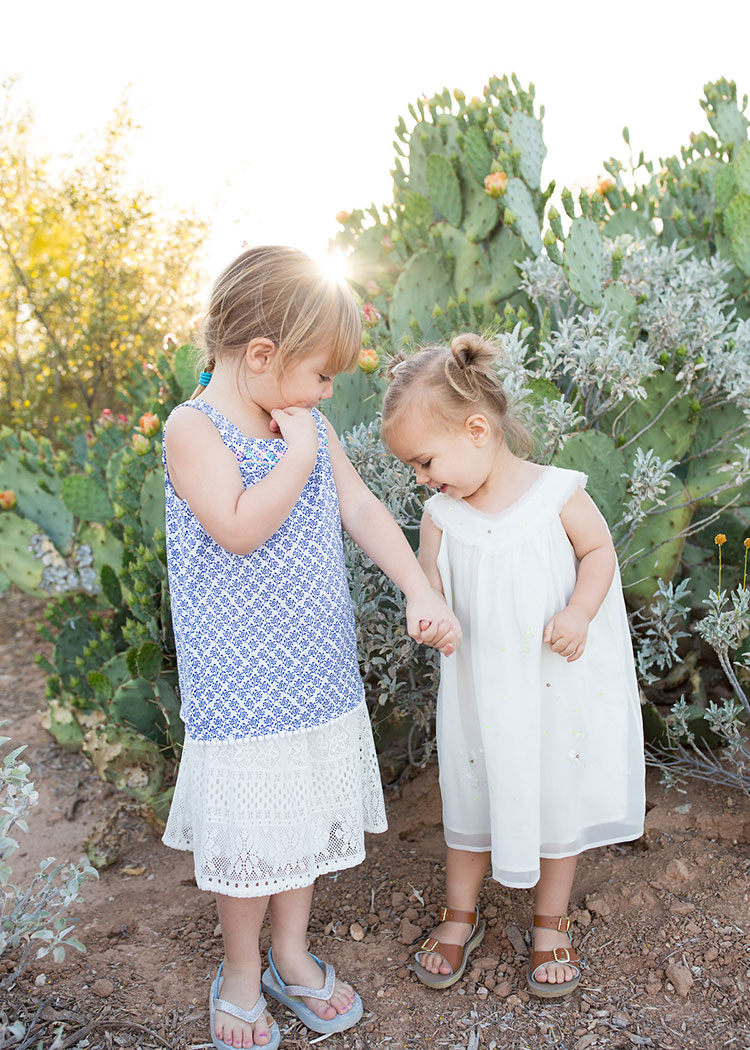 With my regular styling clients, I normally give not only an inspiration board and color scheme, but also very specific shopping direction and help. [You can see more of my style boards by searching "styling" in the archives.] But for this session, we were very short on preparation time and again, with all the different personalities, I didn't really have time to dive into specifics for everyone! So I just sent everyone a little inspiration and a color story and just hoped for the best! We agreed that a neutral palette would be subtle and pretty for spring in the desert park location we had chosen. My husband's father [and birthday boy] is a jeans-and-cowboy-boots person, so we decided to incorporate shades of blue into the mix. We also all agreed for everyone to dress in their own style, which is something I always suggest to my clients. They are your pictures, you want them to reflect YOU!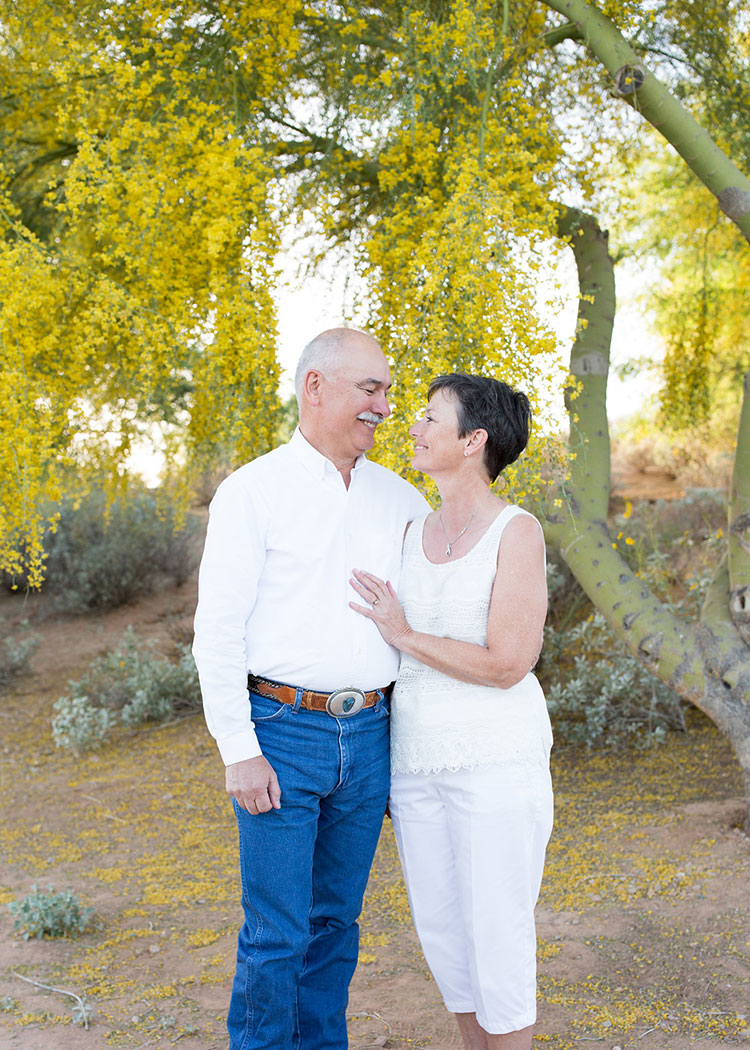 And of course for this personal project, we decided to use my good friend Brandi of B. Hansen Photography to capture us all together. She suggested this beautiful park and got us that golden hour magic like she always does! If you have ever taken family photos with one, two, three, or even more young children, you already know how stressful and challenging it can be. So imagine six of them, plus all these crazy adults who love them more than anything in the world! Miss Brandi is a true talent to still be able to capture magic like this amongst the chaos.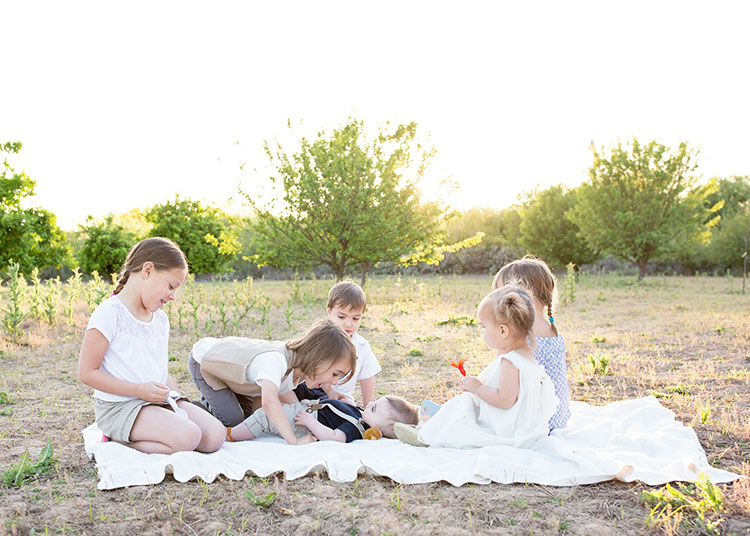 Well, you can't win them all. Someone always have to be crying, amiright?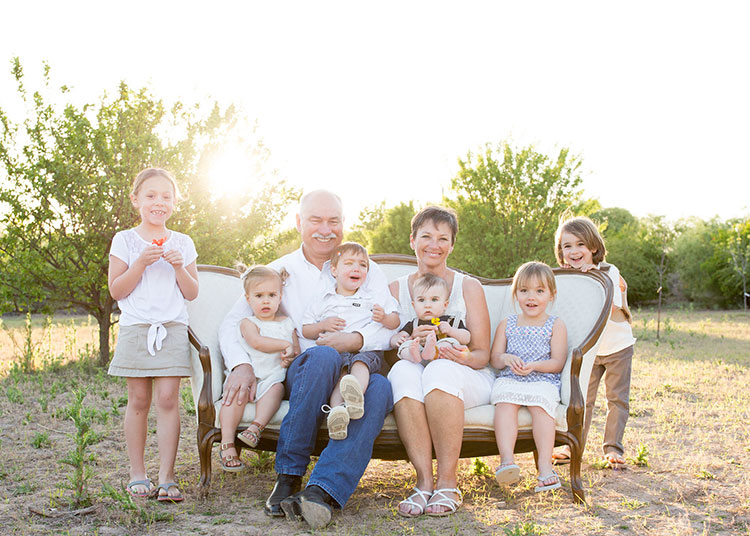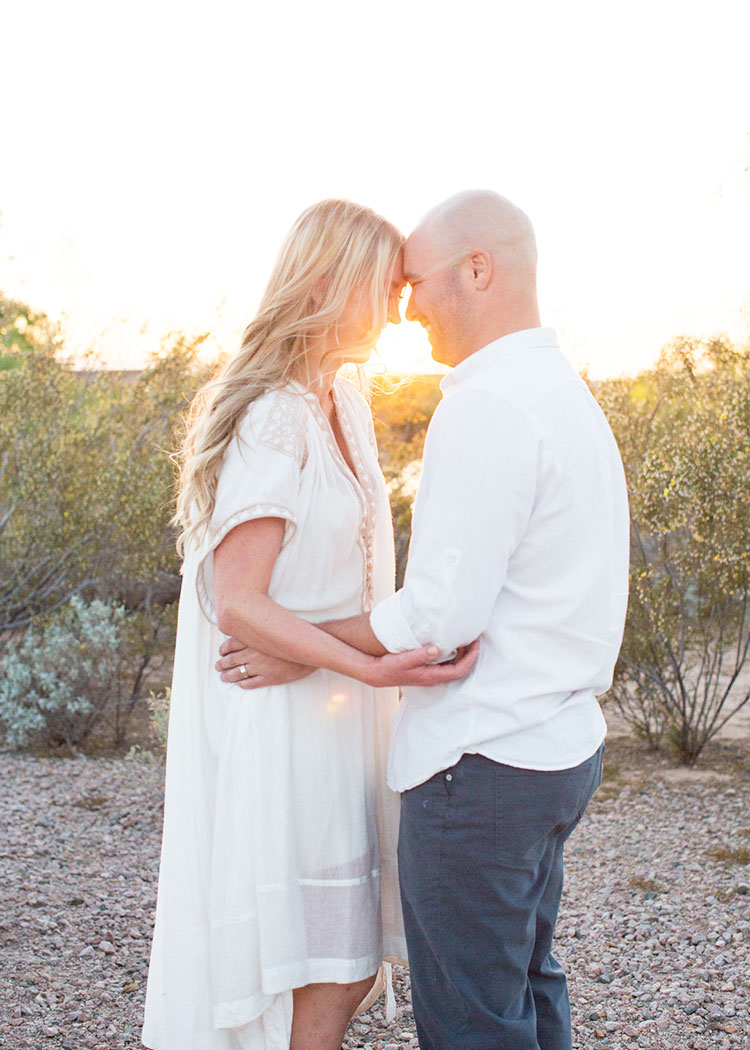 I love how everyone's personal style is reflected in these photos, and yet they are still so cohesive and just beautiful. This is really only a small sampling of all the beautiful images we got back from Brandi. Such a treasure for us all to have for years to come!