Yay we made it to Friday and it's the kickoff to the summer season for this Memorial Day weekend! But ugh, swimsuit season. You guys, I have been going to the gym nearly every day since December. I eat pretty healthy [minus the wine, chocolate, and coffee]. But I still have a major postpartum pooch going on. And do you know why? I recently learned that I have a condition called Diastatis Recti, which in plain language means my abs split during at least one of my pregnancies and are yet to go back together. Hence the somewhat regular comments from strangers about when baby is due or how "cute" my bump is. Double ugh.
But on the upside, now that I know that that's what it is, I am being much more careful with exercise and I am working smarter. So while those abs of mine may never actually go fully back together, at least they hopefully will get better. Suffice to say, my teeny-weeny-bikini wearing days are a thing of the past. But I still like to swim with my kids, and that happens a lot here in the desert in the summer. So I need a suit that will cover me up enough to feel comfortable. I am totally feeling the high waisted bikini bottoms out there right now, and my twenty-year-old self would have laughed at my recent affection for one pieces. These are some of my favorites for mamas right now. Oh and, AND, there are a ton of sales going on this weekend for the holiday, such as the Nordstrom Half-Yearly Sale [save up to 40%]
 which starts today and also they are running a promotion on swimwear with free shipping and free returns
!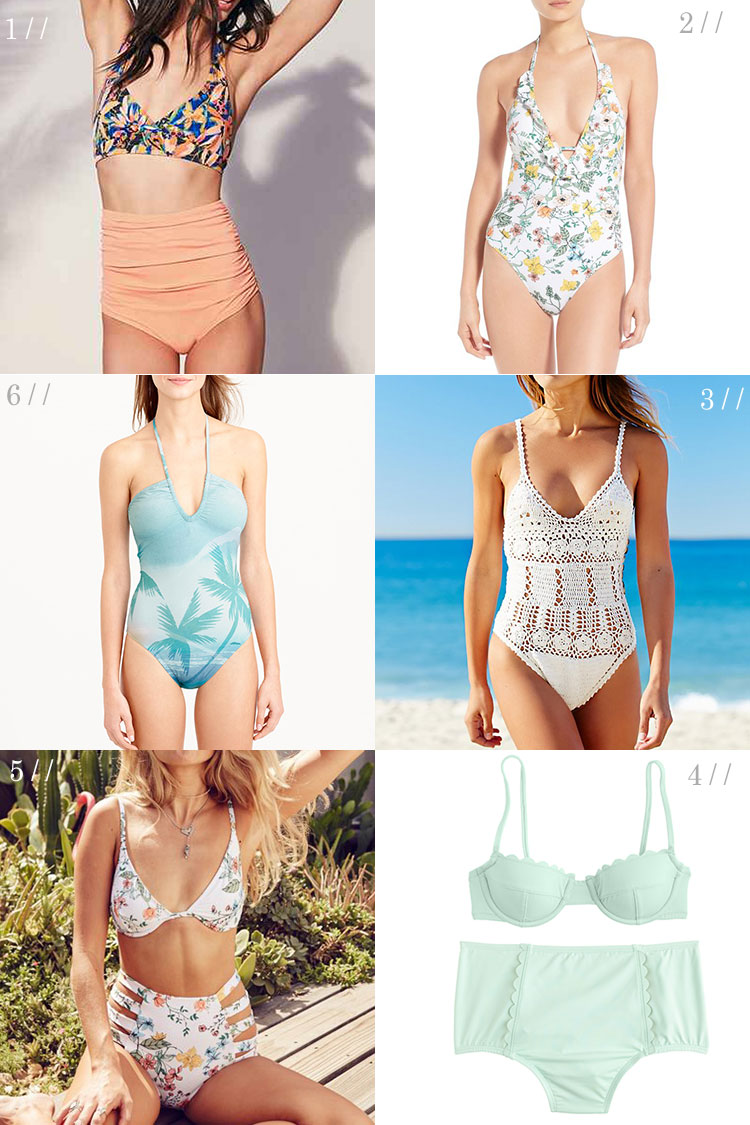 one (top) // one (bottom) // two // three // four // five (top) // five (bottom) // six
And because everything is cuter in miniature, here's a few ideas for your mini's. I also mostly love a one piece for my toddler girl. I'm not opposed to a two piece for her, but again, I am loving that retro feel in these more modest cut styles.
one // two // three // four // five // six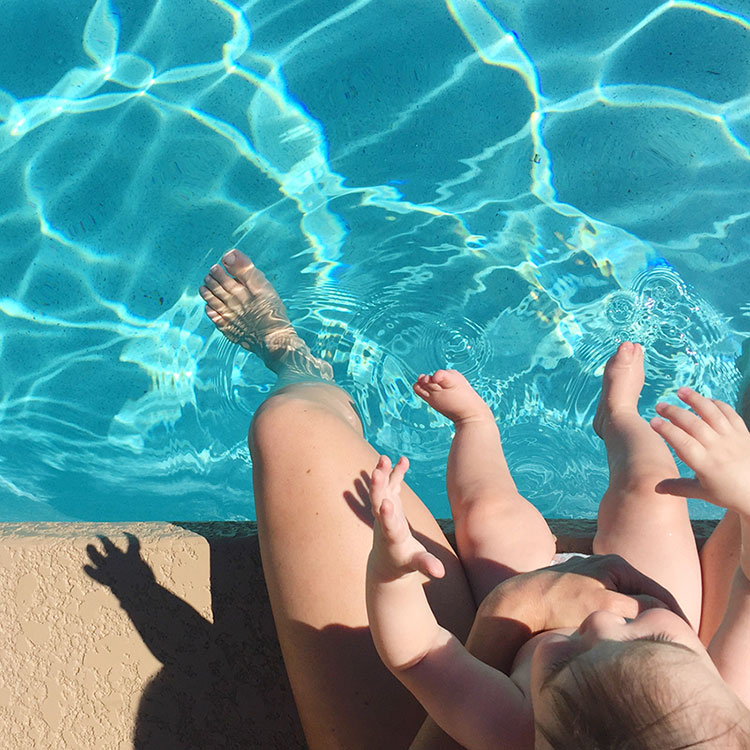 Happy Memorial Day Weekend everyone and Happy Summer! Hope it's a good one for you all!