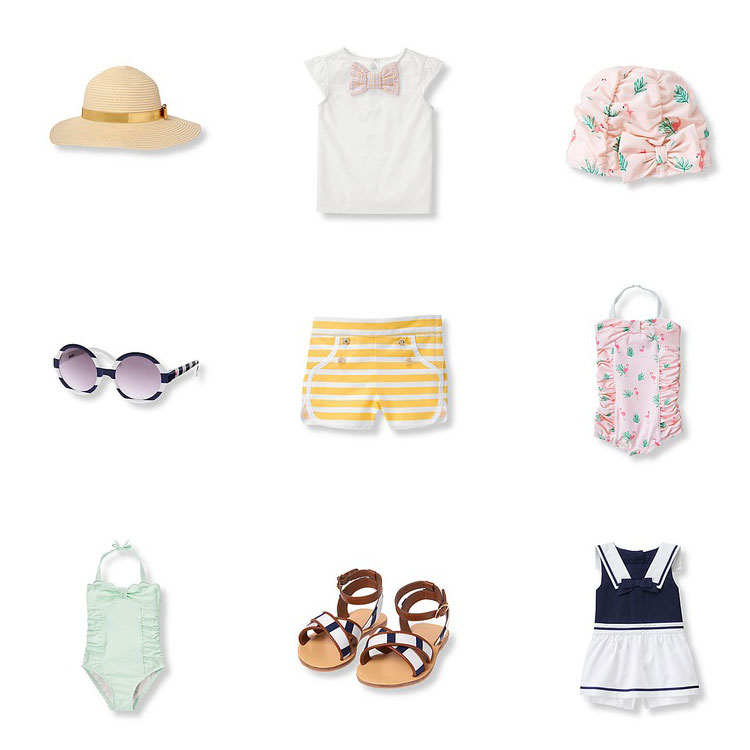 straw hat  //  bow tee // swim cap // sunnies // striped shorts // flamingo swimsuit // scalloped swimsuit // striped sandals // sailor romper
I am firmly in the "summer forever" camp. Which I guess is a good thing since we live in such a hot climate. I have fond memories of summers spent with long days swimming in the pool and staying up too late and tan legs and ice cream cones and very few responsibilities. The rest of the seasons are great and all, but summerrrrrr.
I always get a little sad when summer sales start happening. Like, what's the rush people? And again, since we live in such a warm climate, fall clothes are all but unnecessary. So I guess in a way I should be happy for summer sales, and I am! But please don't go, summer. Stay a while longer!
Anyway, I just got an email from Janie + Jack about their summer sale that includes an additional 20% off of already reduced prices for a limited time and there is SO much good stuff in it for SUCH good prices! If you are familiar with Janie + Jack at all you know their stuff is a little spendy, so when they have sales is for sure the time to take advantage! And if you aren't as familiar with them, their sizes run a little big, so if you want it to fit now, I say size down [especially in baby sizes]. Here are a few of my favorite sale items for girls + boys!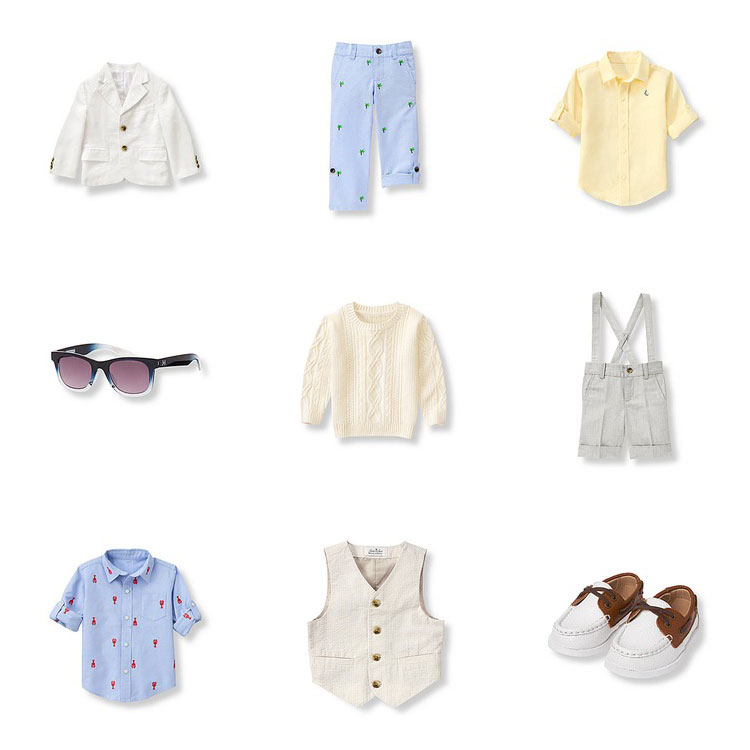 seersucker blazer // palm tree pant // roll-cuff oxford // ombre sunnies // cable knit sweater // chambray shortalls // lobster oxford // seersucker vest // color block boat shoe
If you would like to see more posts like this with roundups of my favorite sale items, let me know in the comments below. I'm always shopping, so I just figure, I might as well share with you guys all the things I wish I was buying! And yes, this post does contain affiliate links!