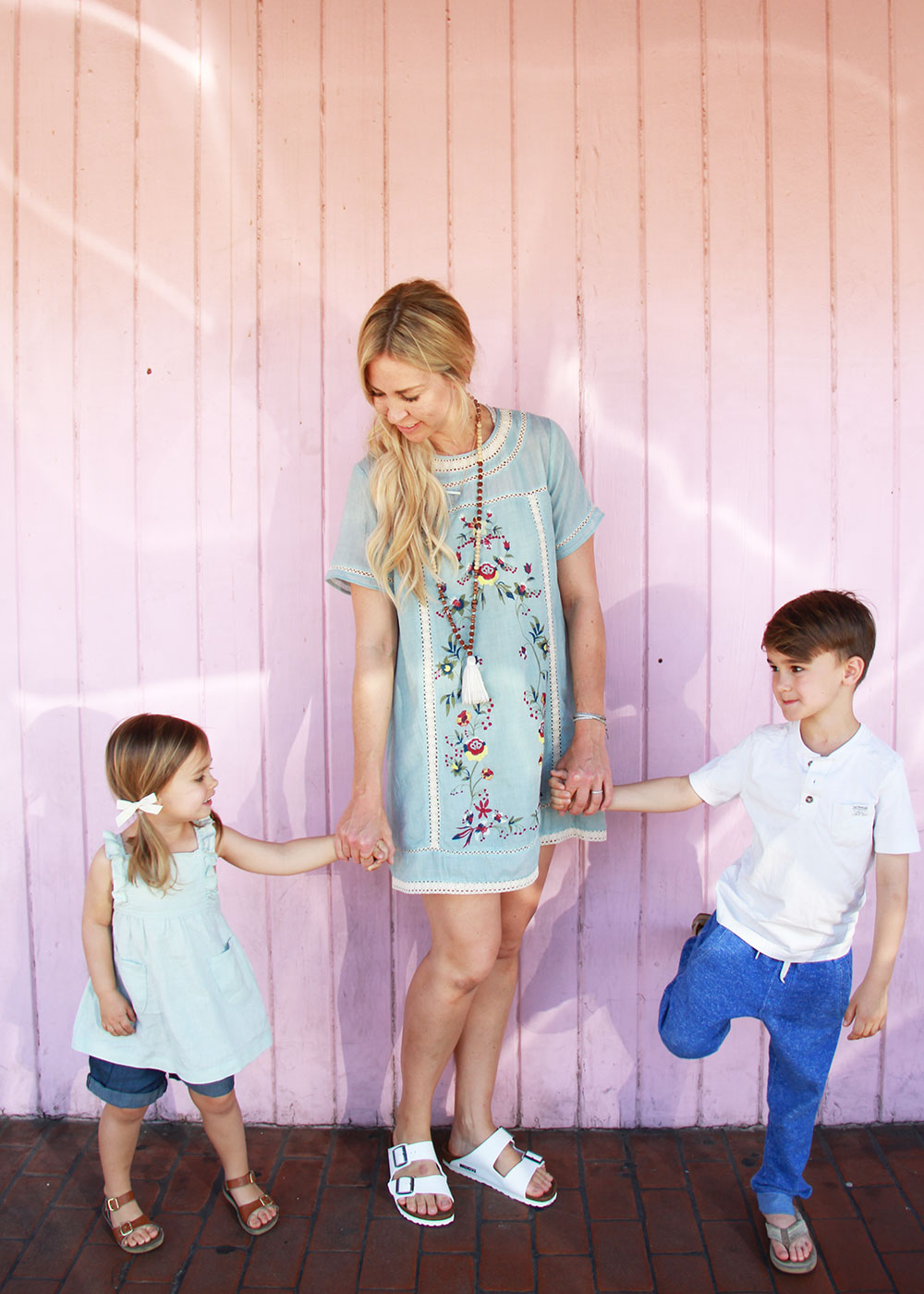 Well the kids are on spring break this week and we are living it up!
First of all, I know most people like to enjoy travel for spring break. Everyone kept asking us where we were going to go. But honestly, we live in one of the best places for spring weather! In fact, a lot of people travel here for spring break. For all the things I've had a hard time adjusting to in Arizona, the springtime is not one of them. It is my absolute favorite part of living here! The cacti and wildflowers are in full bloom, the temperature is perfect (to me, that means highs in the 80s and 90s) and it's just lovely to be outside. There is also spring training, if you're into baseball or whatever. Which I'm not. But again, time outside – win!
Secondly, I used to be one of those moms that dreaded school breaks because it meant I had to think of something to do/entertain all three kiddos at once for days on end. I don't know if it's just that they are getting a little bit older, but now I love having all three of them home! It honestly makes me miss all those days back when my son only did preschool three days a week, and we had two full days per week to do whatever the heck we wanted! At the time, it felt daunting and like I need to have activities scheduled to keep everyone entertained constantly. Mostly, that is still true, lest we all go stir crazy. But I also now live for the days when we don't have to do anything or be anywhere! More of those days please! I mean, THAT is what really feels like a vacation, no?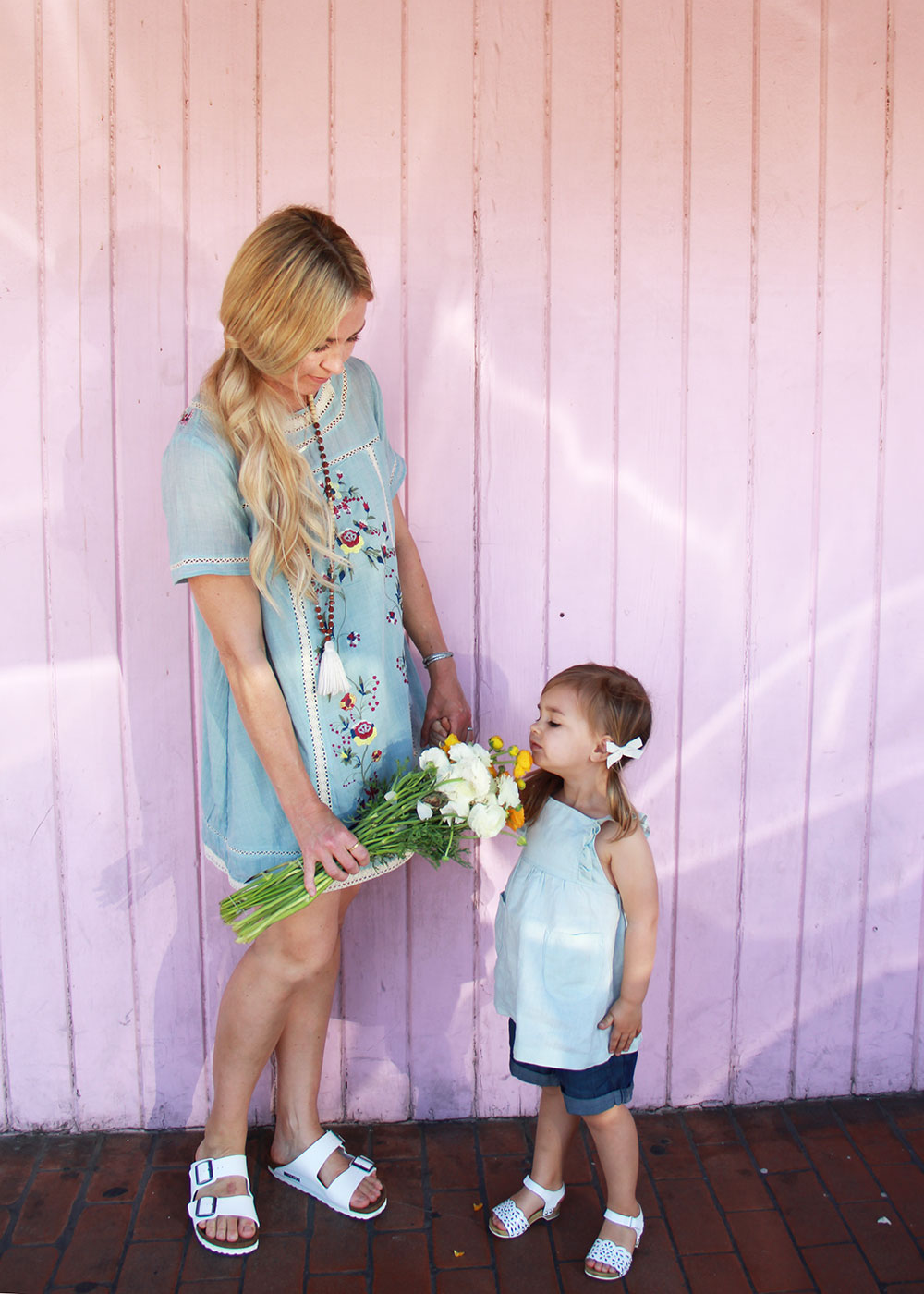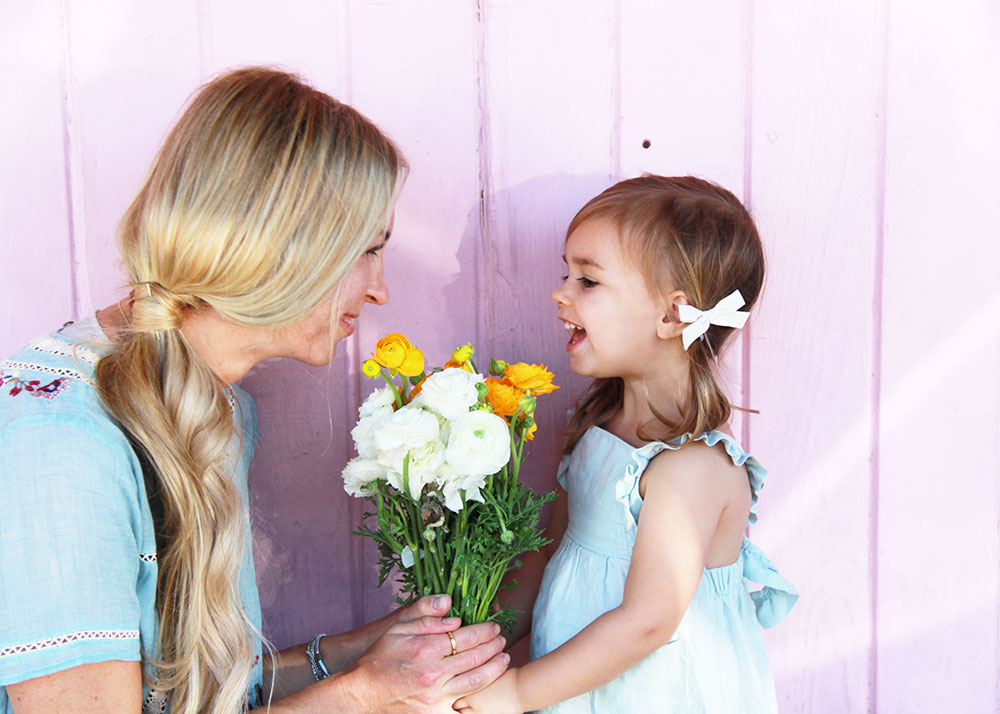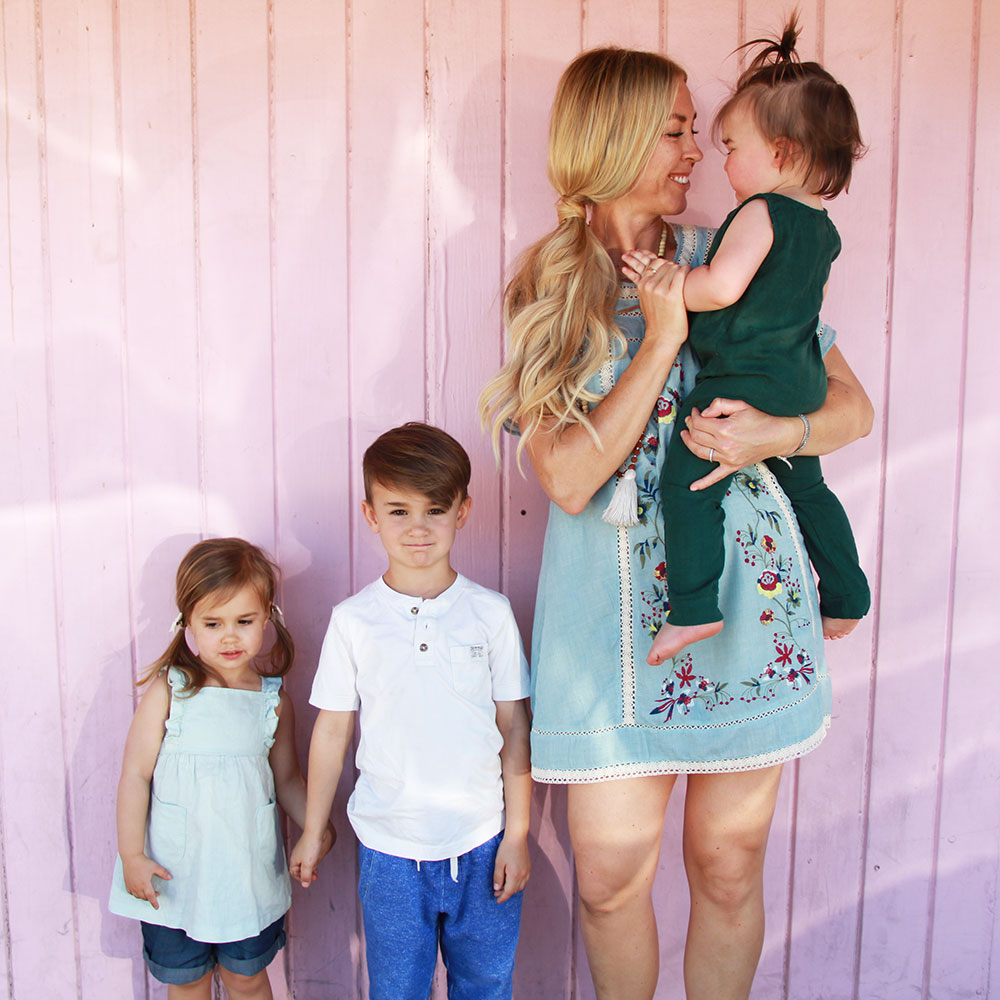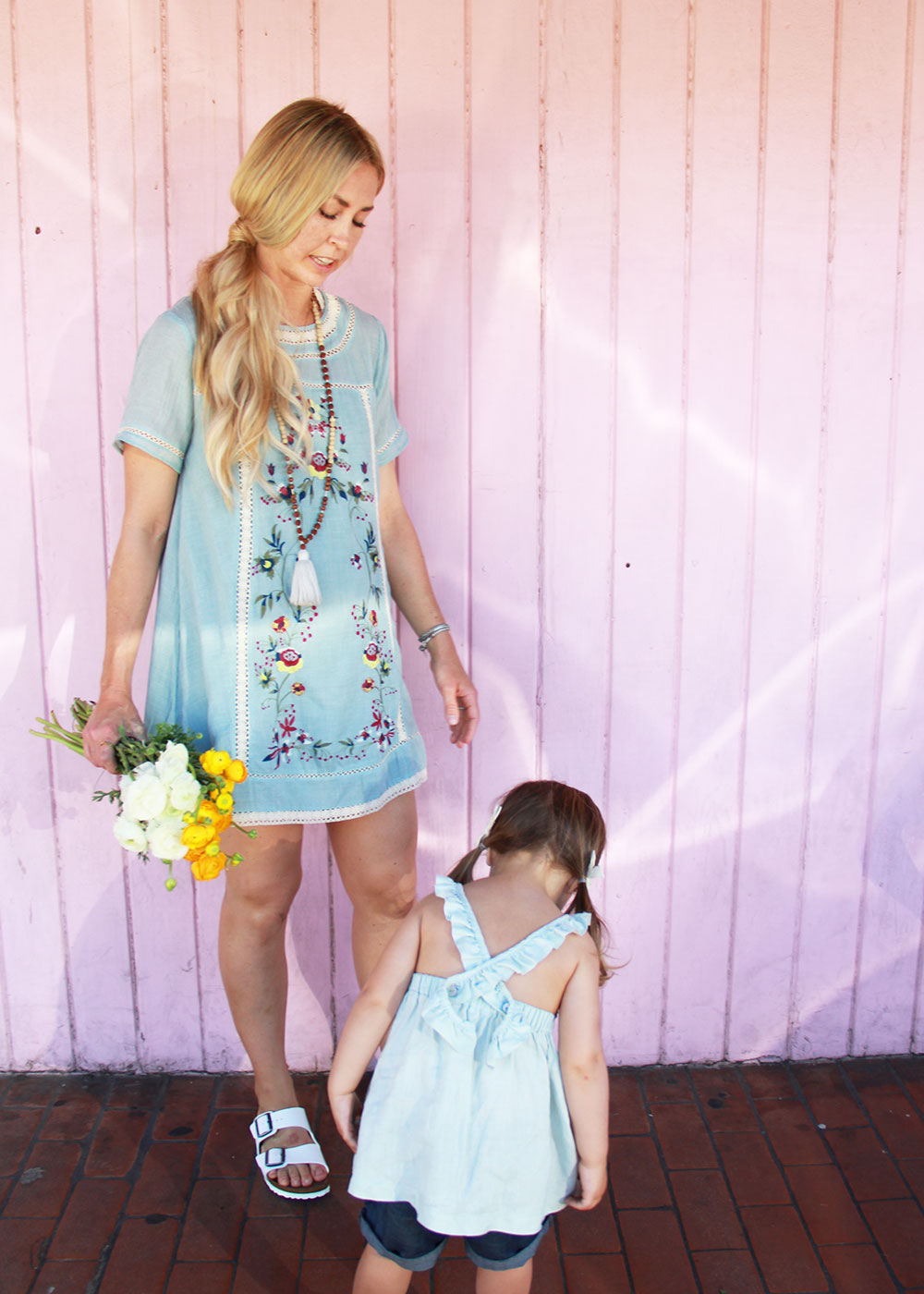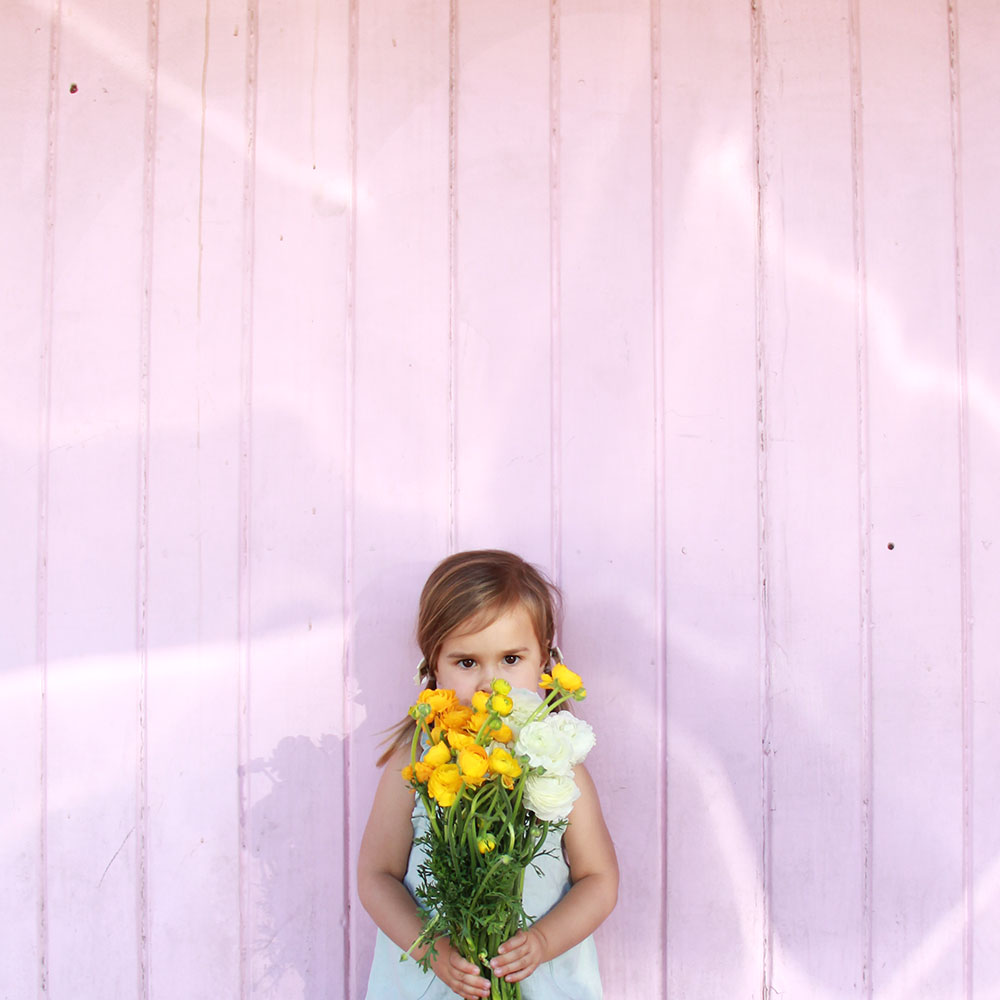 So here's to too much sugar in the form of ice cream, long morning swims followed by long afternoon naps, playdates and no playdates, Moana and Trolls on too often and on repeat, and a week that never ends.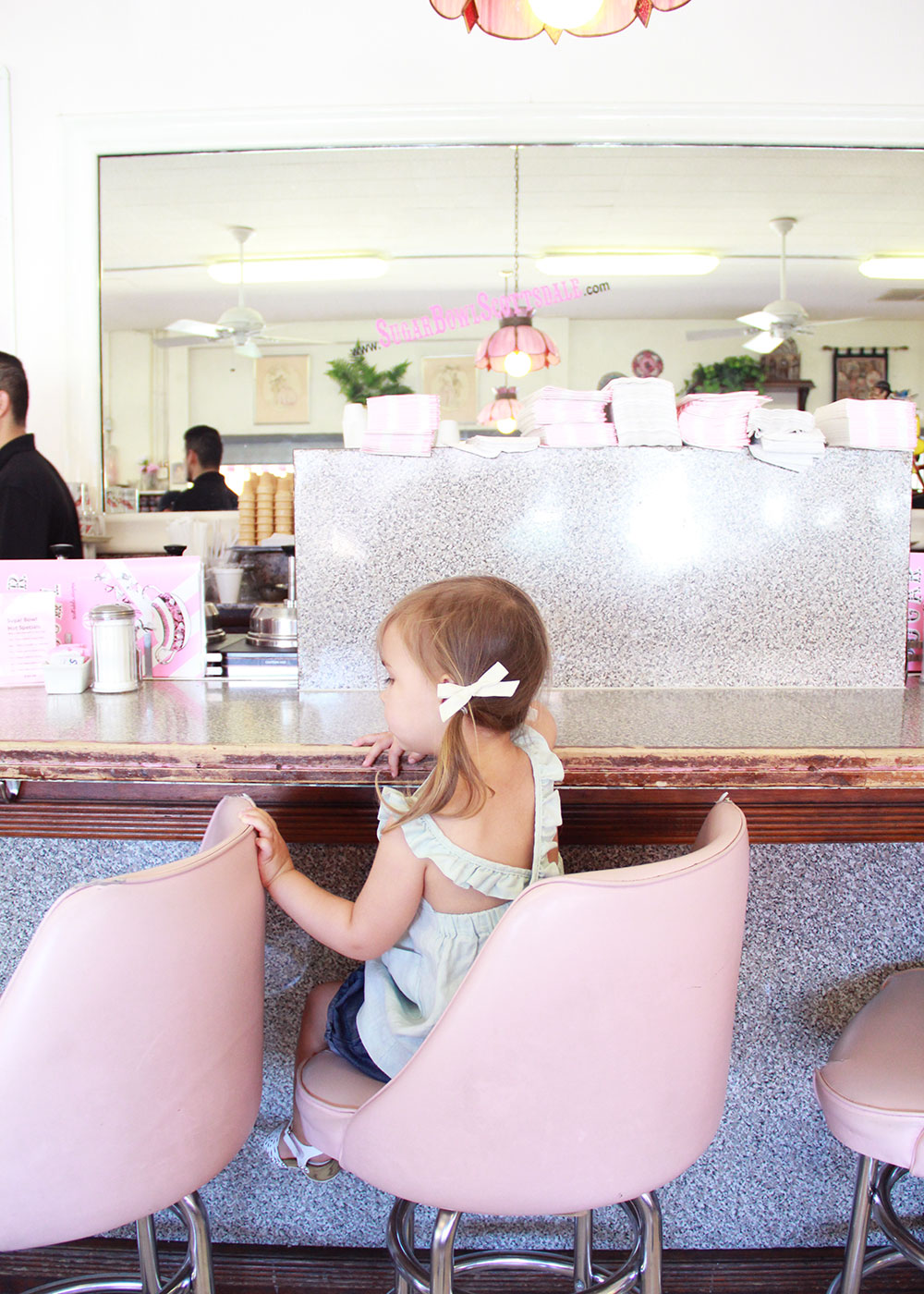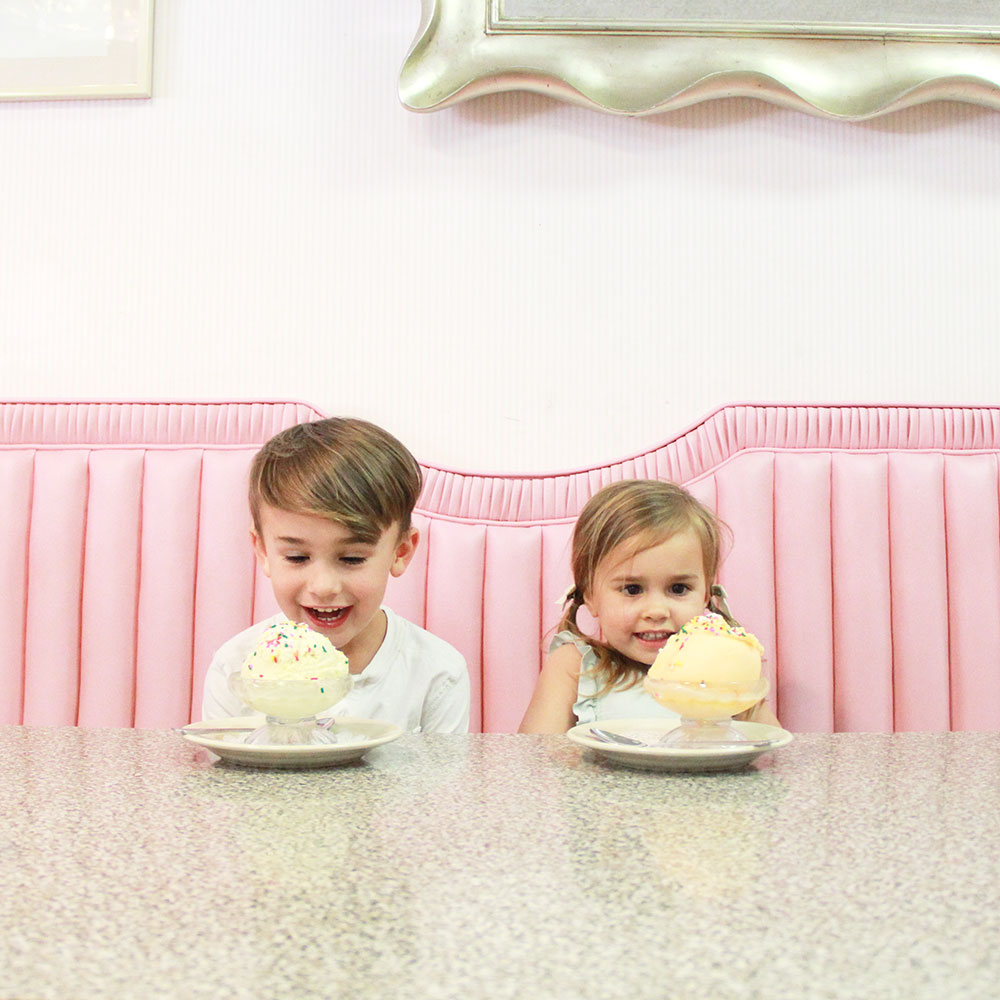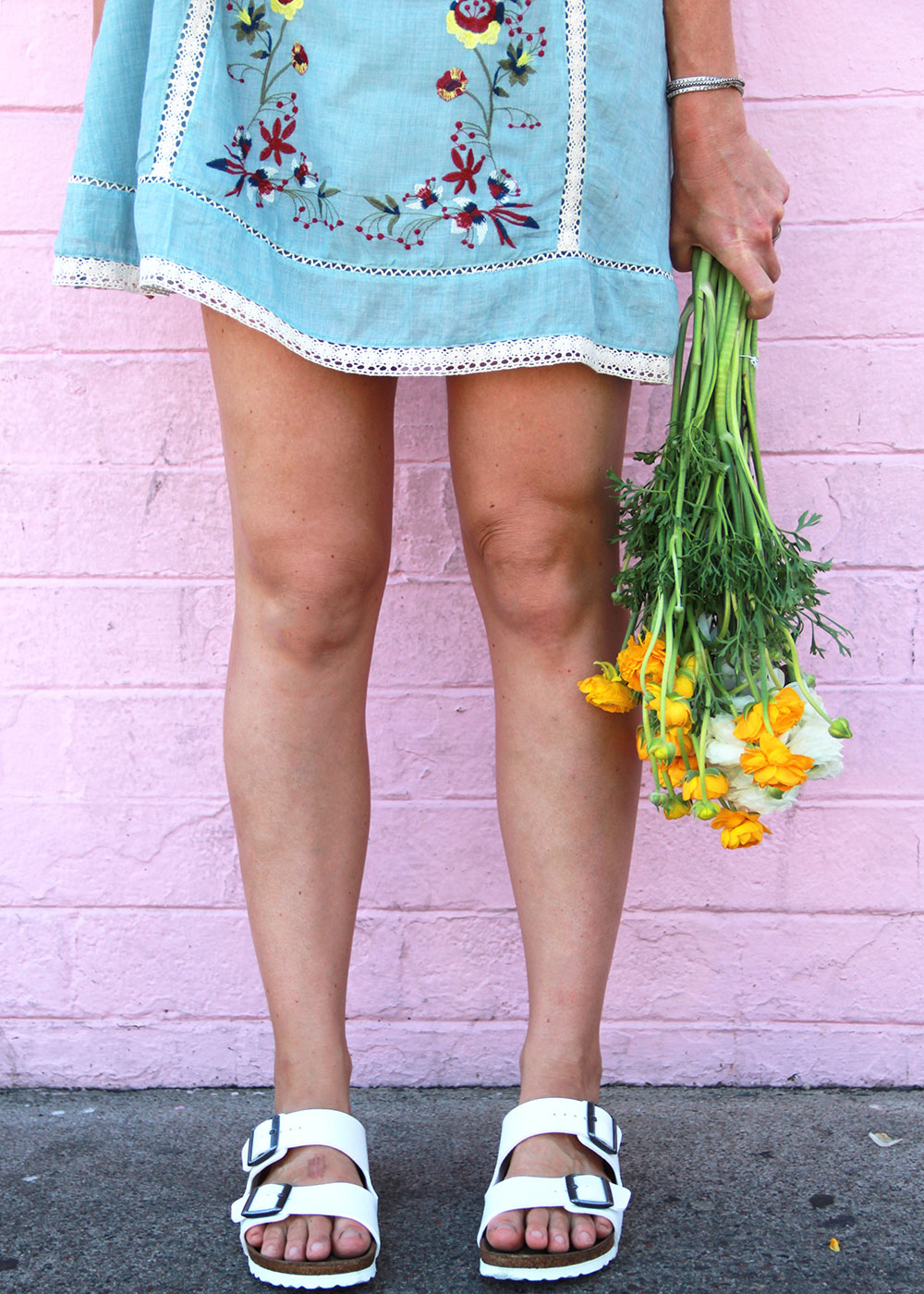 P.S. I have been obsessing about these white Birkenstocks for a couple of summers now, and finally went ahead and splurged on them. I ordered them online at Nordstrom and picked them up curbside at my local store! say WHAT?! I didn't even know this was a thing until I did it, so you might have seen I shared the news on my Instagram stories the other day. Freakin' amazing and pretty much every mom's dream come true. See the rest of our outfit details at the bottom of this post!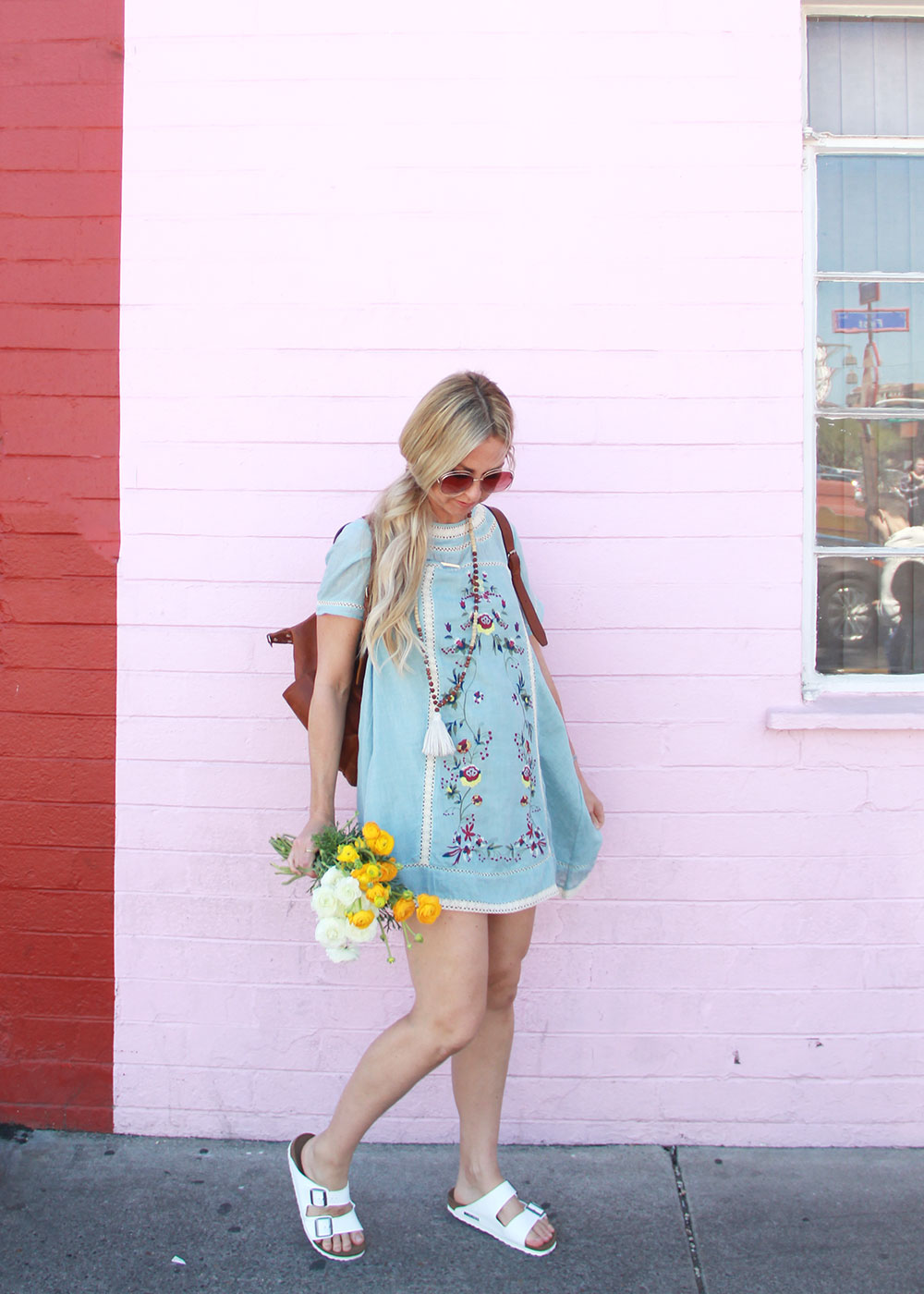 on me: dress | necklace | backpack | shoes | on alessandra: bows | pinafore | shorts | sandals
Thank you so much to Scout & Cloth for sending me this cute dress to wear + share with you guys! Scout + Cloth the cutest little online + brick and mortar store (In Provo, Utah) with great price points on sweet little boho pieces like this one. This post contains some affiliate links. Thanks for shopping through my links, which pays me a small commision if you make a purchase. Your love and support means everything to me!