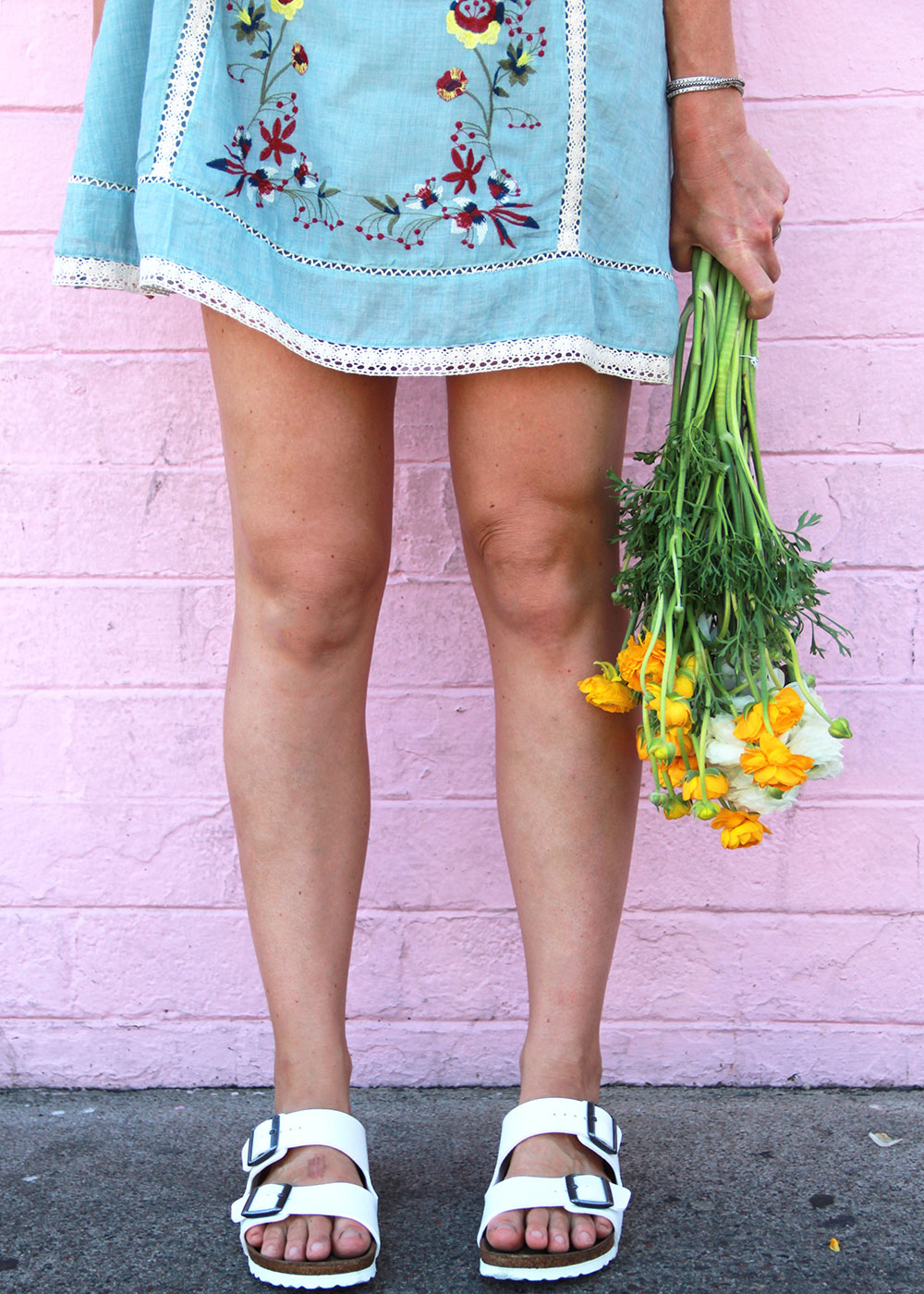 Last weekend, I finally splurged on a pair of spring sandals I have been lusting after for a couple of years now. Sure, Birkenstocks have been trending for awhile now. And I'll admit, I was hesitant at first. I mean, I did own some of the classic brown suede ones back in the nineties. But now I'm aging myself. Either way, I have been wanting some of these bad boys for a while and I am so happy to now call them my own.
Oh, and did you guys catch in my Instagram stories about how Nordstrom does curbside pick up!? I was blown away. Since I knew I wanted these shoes exactly and I wanted to wear them like, that day, it was basically a dream come true. [So please forgive my unpolished toes. Not summer ready just yet!] All you have to do is go online and shop. Chose the "in store pickup" at checkout. As soon as my order was ready, the store sent me a text and asked if I would like curbside pick-up. Um, YES PLEASE. I loathe taking my kids in and out of carseats, so anytime I can avoid that, I am IN.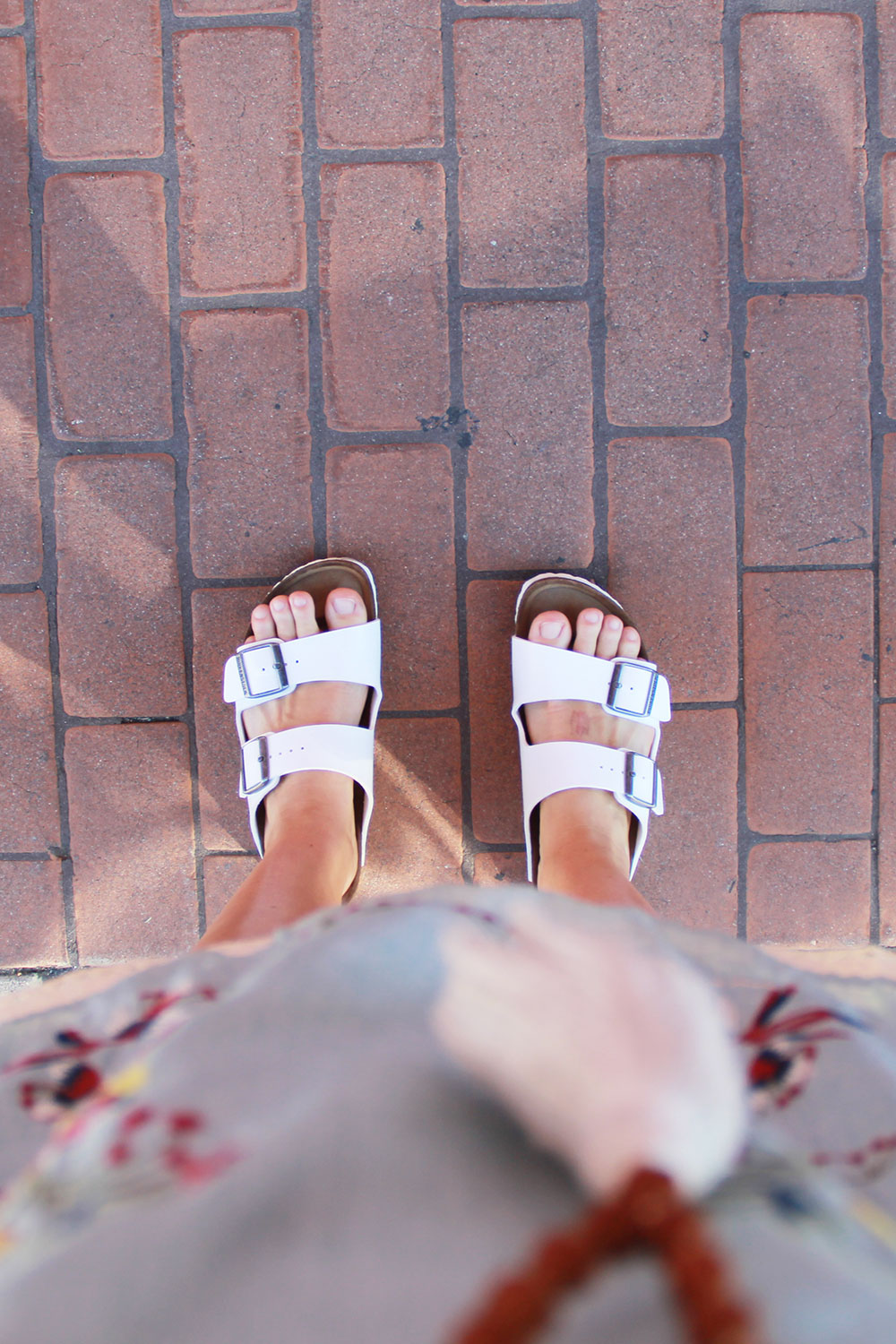 As I was debating for the one millionth time whether or not to actually take the plunge on these, I came across a few other realllly cute sandals for spring. And I want them all. So I figured I share with you guys, since you might need to step up your sandal game for spring too. And pedicure game. No, just me?
Happy shopping, friends.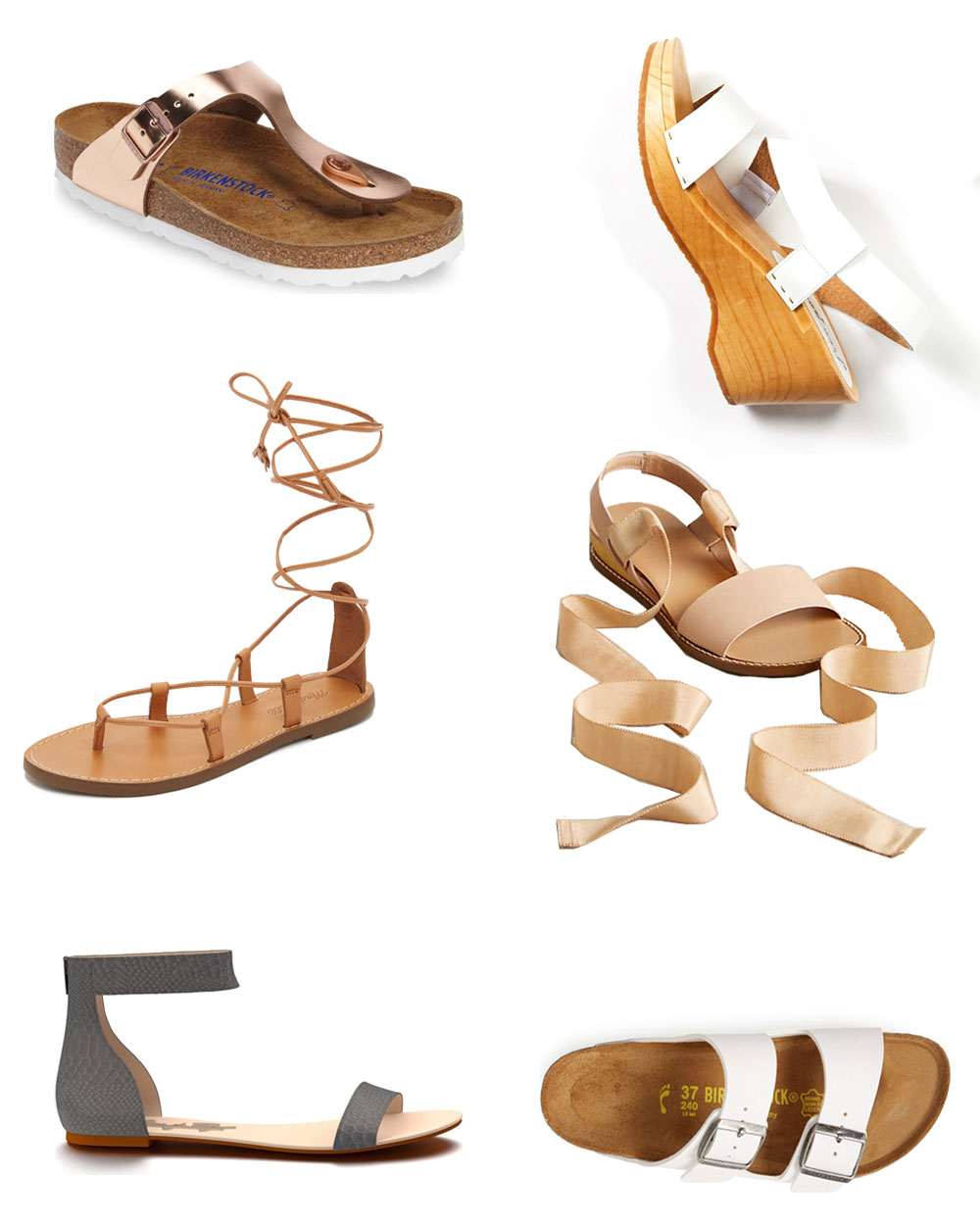 rose gold birkenstocks // beach clog // ballet ribbon micro wedges // white birkenstocks // ankle strap flat // lace-up gladiator
This post contains affiliate links which if click through and make a purchase, I will receive a small commision for. As always, all opinions expressed here are my own Thanks for supporting our little blog by shopping some of our faves.