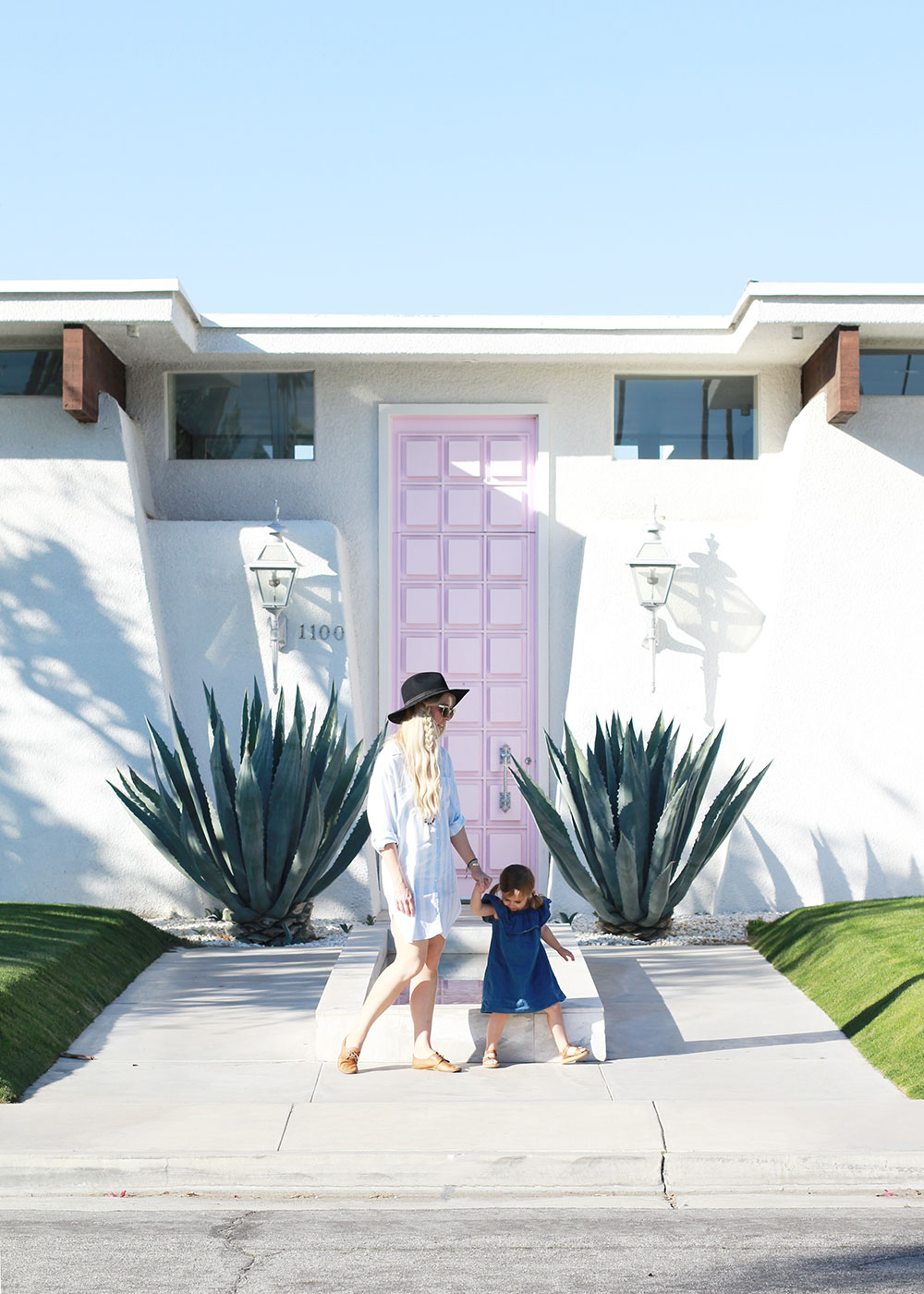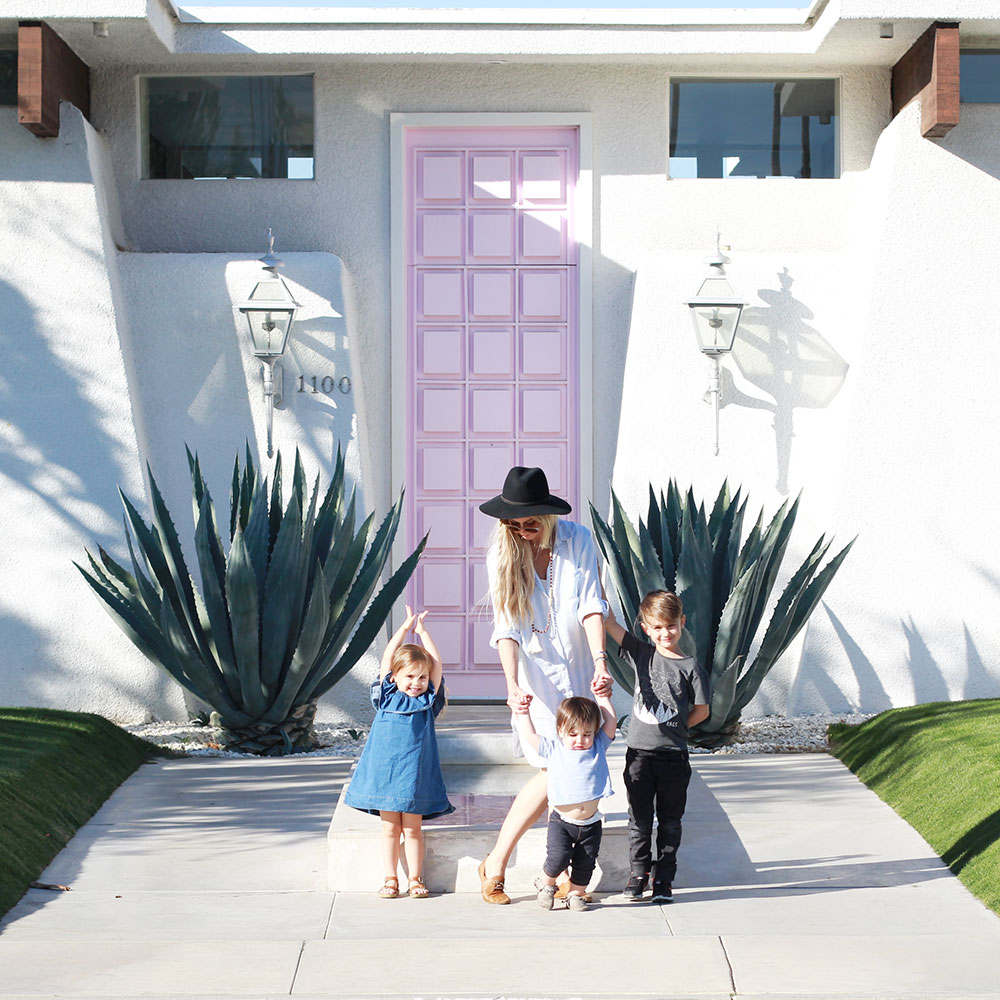 my dress [last season, similar here and here] | my hat | my shoes | alessandra's dress | her shoes | adriano's tee | diego's moccs
This past weekend, we ventured out to Palm Springs. We went for a dear friend of mine's wedding! She was one of the first friends I made early in my fashion career in Los Angeles and it was so wonderful to get to celebrate her special day with her and her beautiful friends and family. Plus, I just adore weddings [and am a huge sap for them].
Since having kids, my husband and I haven't done much traveling. It's like, either way, the logistics of finding someone to care for the kids OR finding reasonable accommodations for us all just was too daunting. Especially when they all were really little and I was breastfeeding. Just so many things to think about and plan for! But we have always made a point to try to celebrate weddings with people who are most special to us. Even still, over the years, we have missed a few. Now that the kids are getting a bit older, it seems easier to figure it all out. Depending where we are going, or maybe it's just that I am finally crawling out of that newborn haze for the first time in almost 6 years! Either way, it seems more manageable now.
In fact, this summer, we are planning more travel both with and without the kids! You can follow along on our travels with my newly minted hashtag on Instagram @thelovedesignedlife #theldltravels. And of course, right here on the blog too!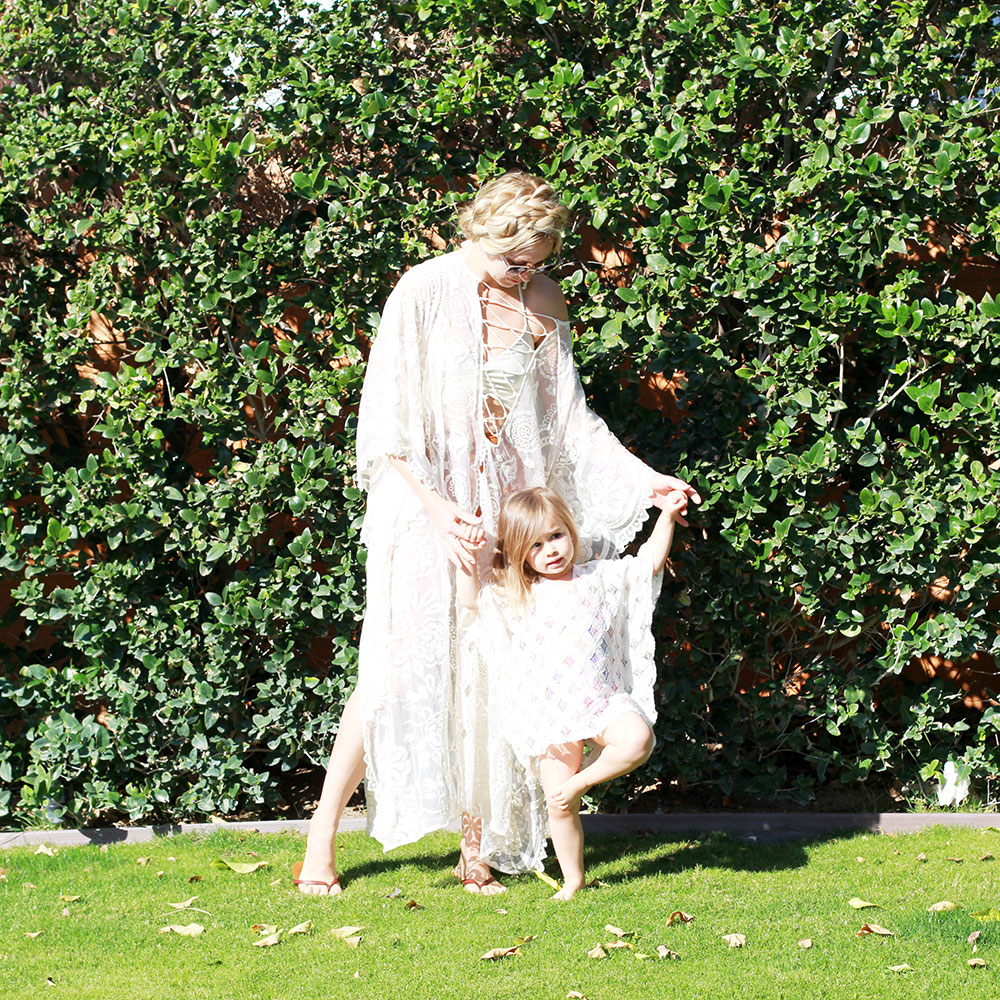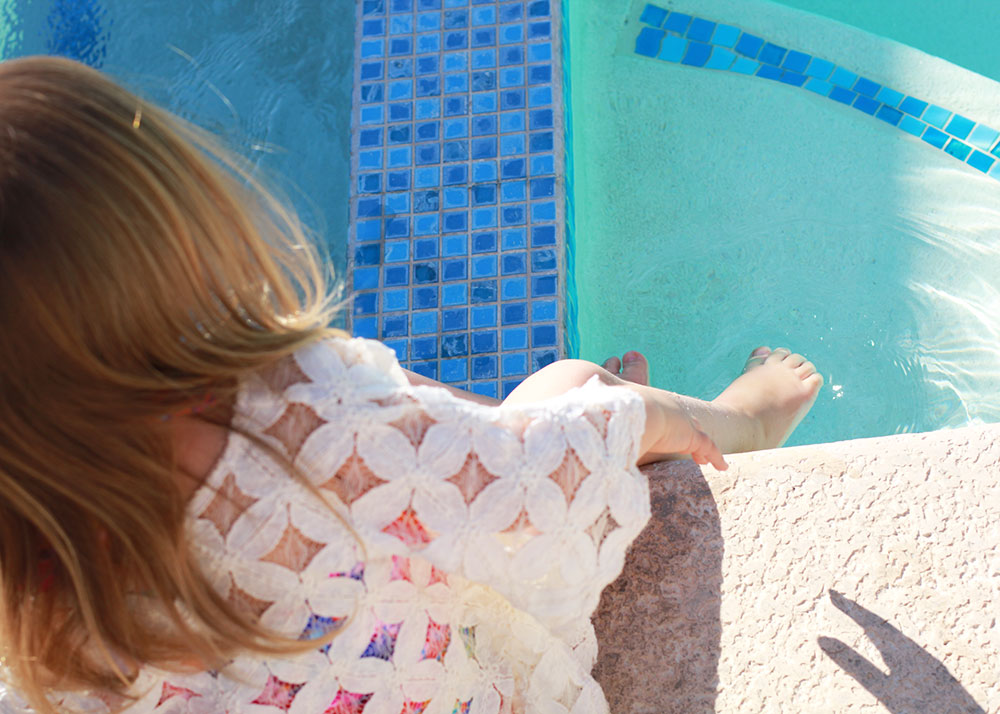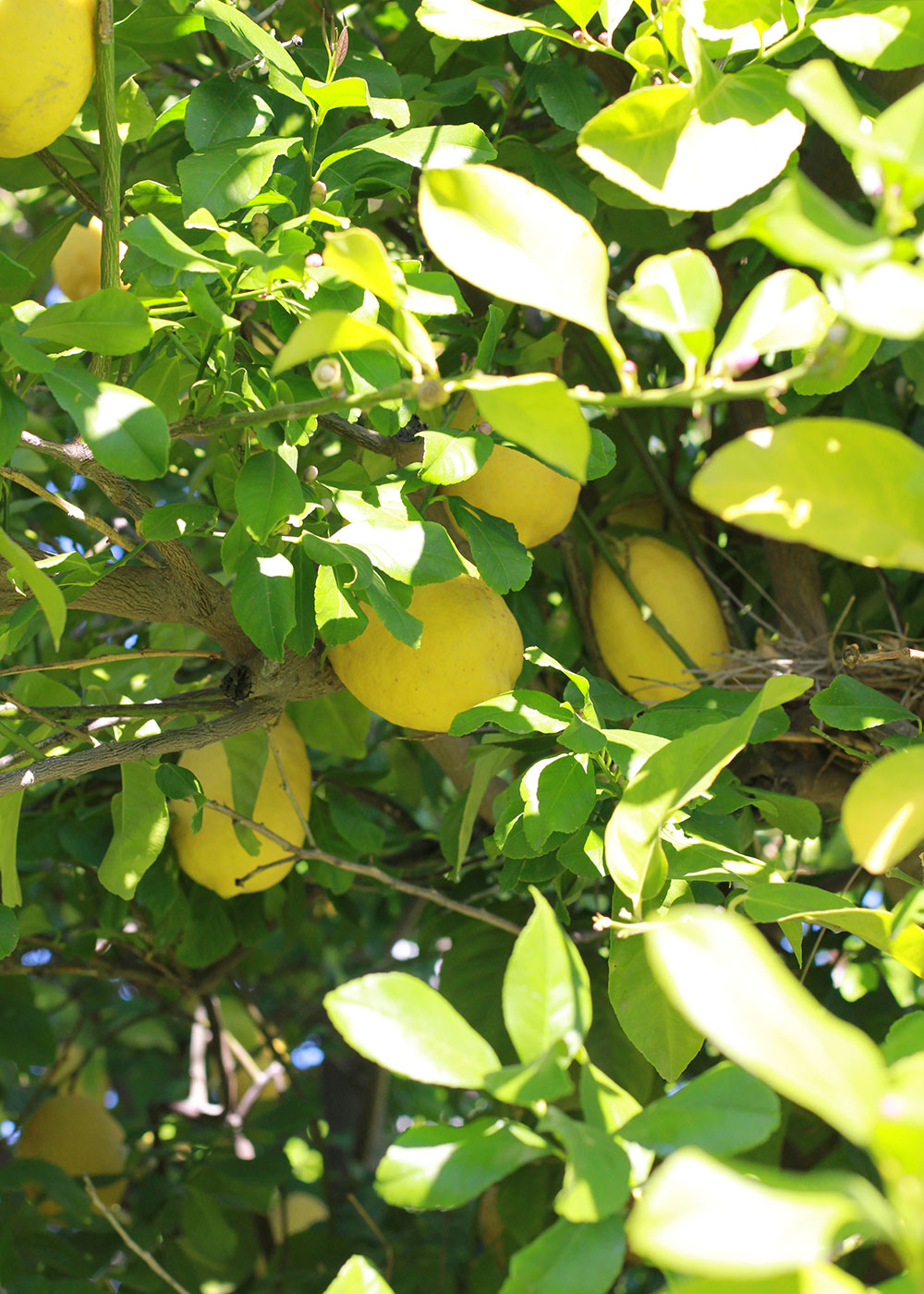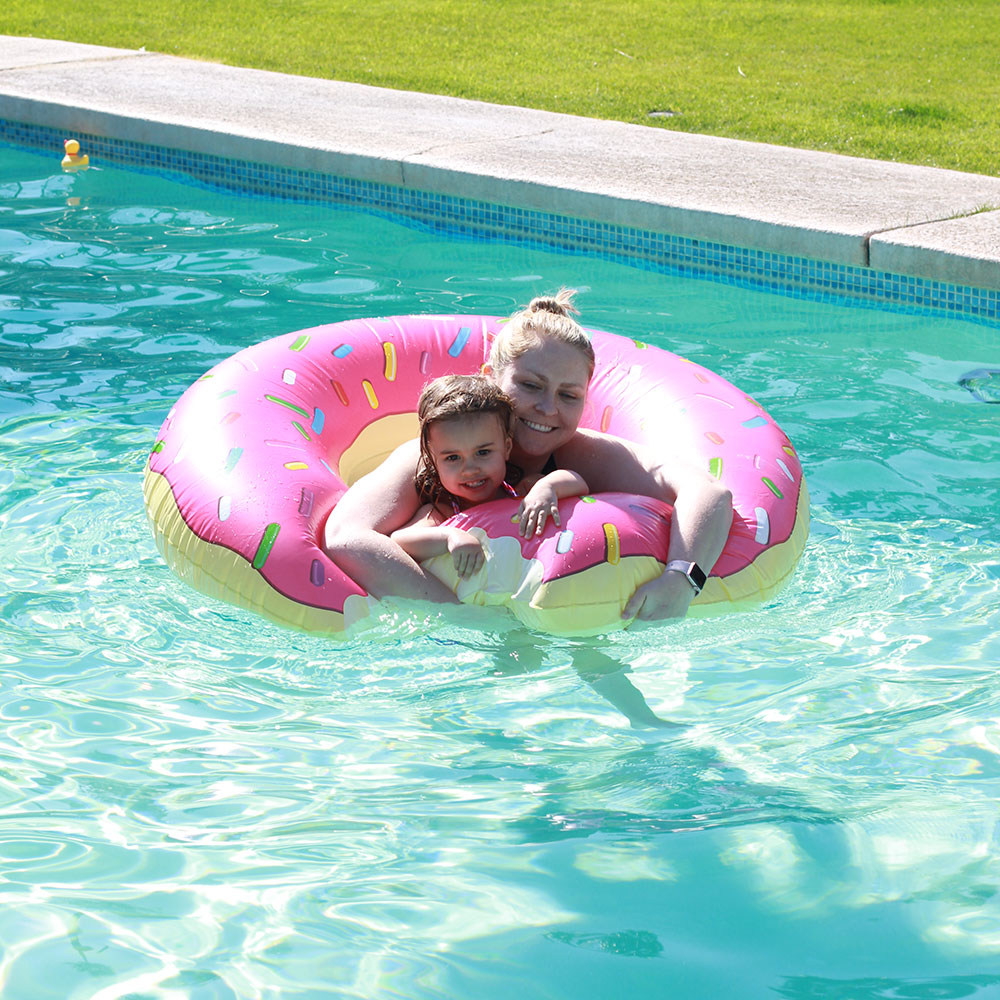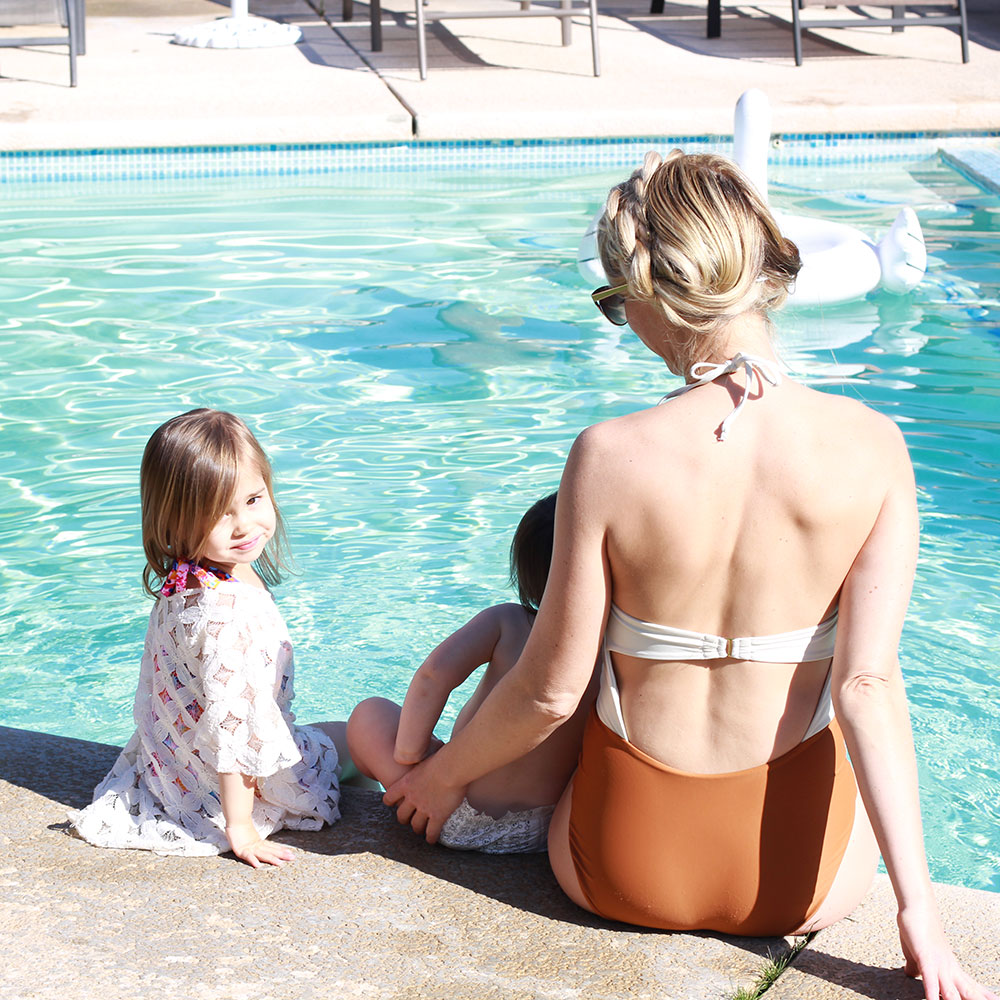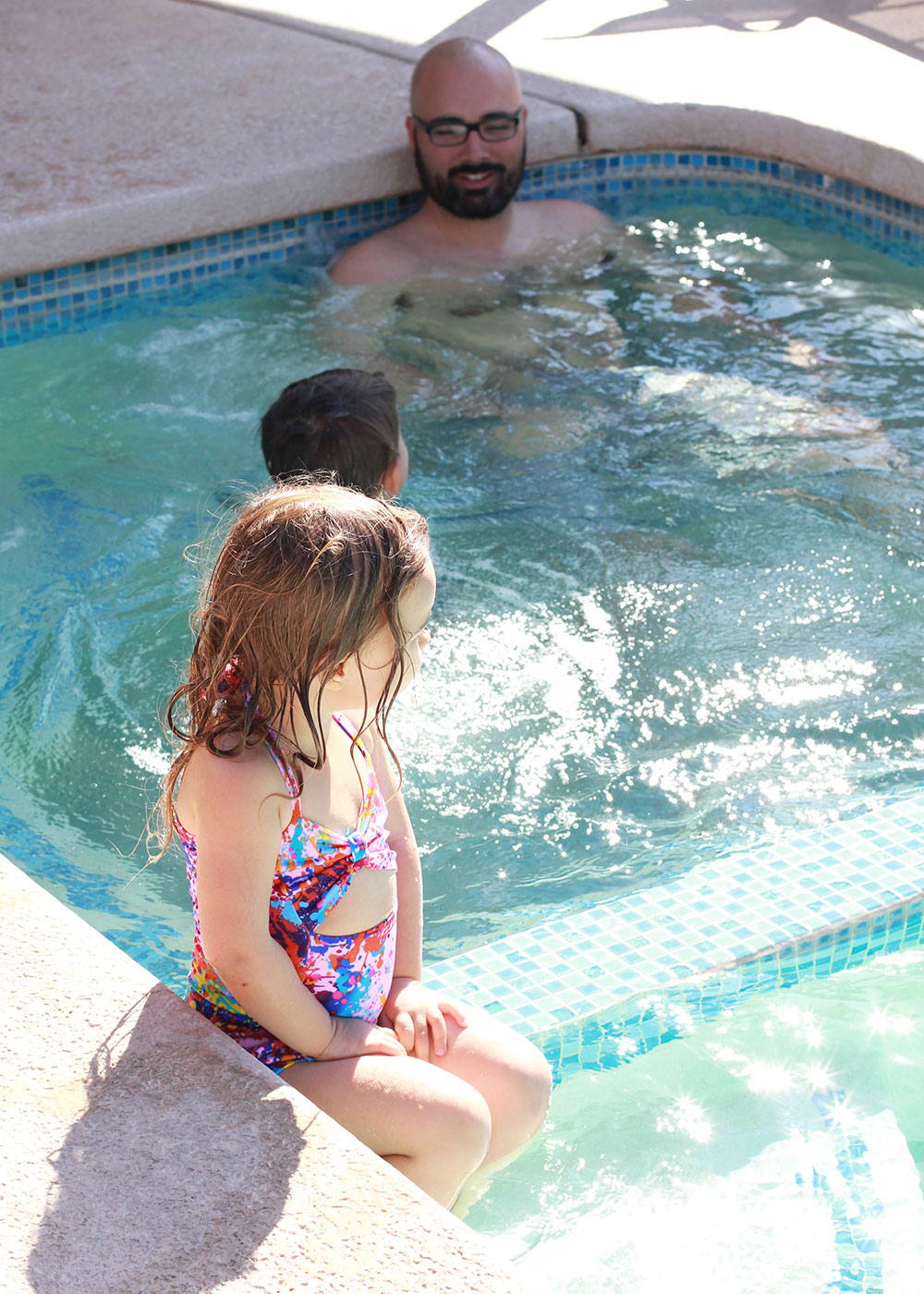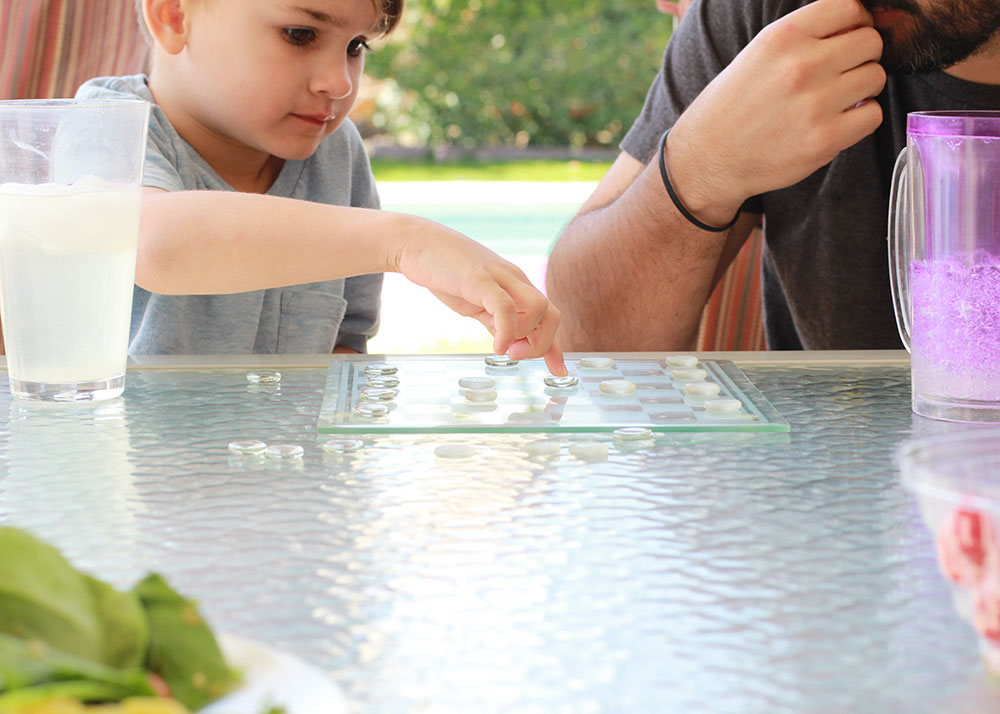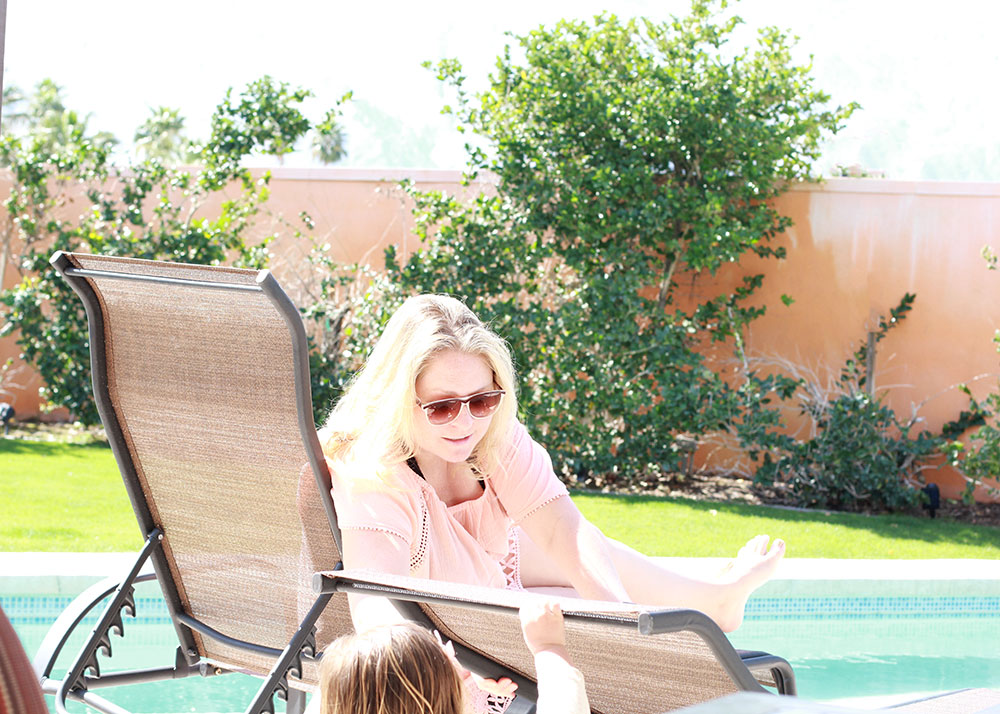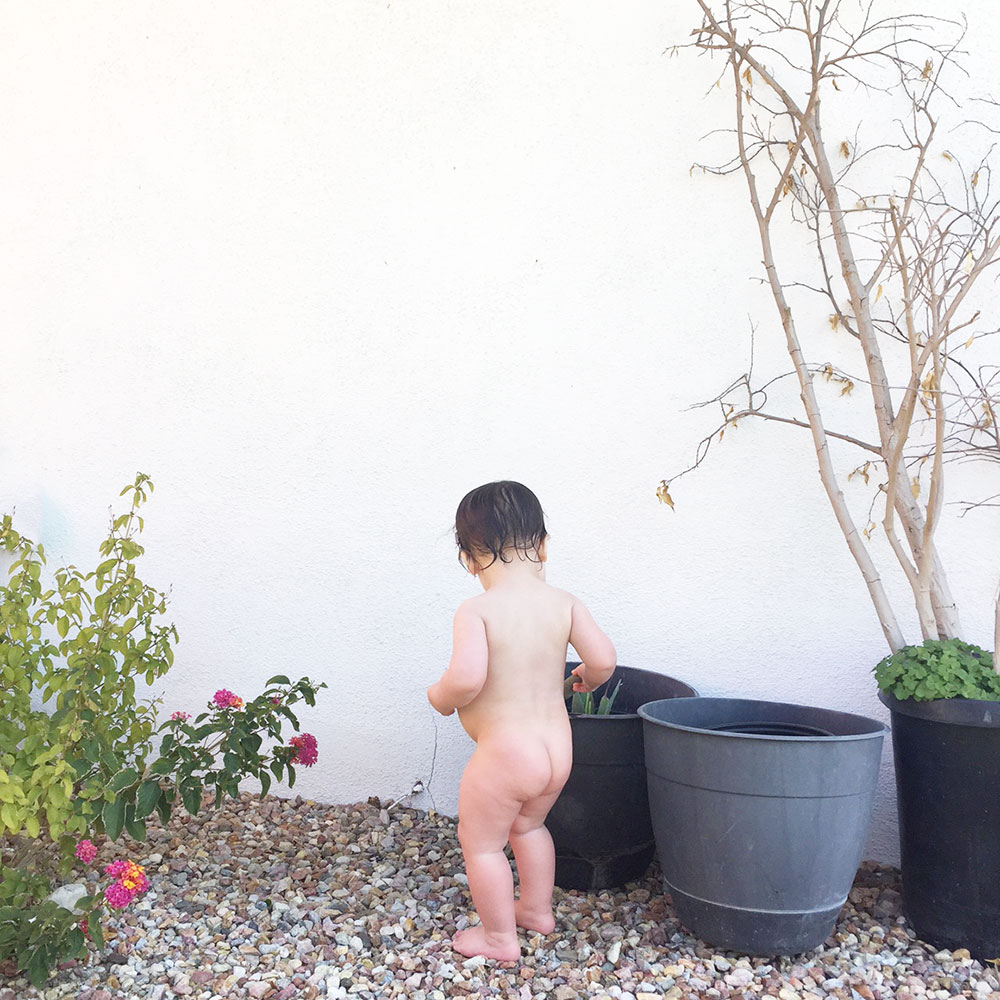 my cover up [similar] | my suit | alessandra's cover up [last year, via crew & lu] | her swimsuit
This trip worked out well because my sister lives in LA still and was able to drive out to meet us there. And the drive for us from Phoenix is not bad – only about 4 hours with stops. It was like, the best of both worlds because we got to spend the weekend with her, and she helped us by watching the kids on the night of the wedding! We stayed at this cute Air BnB that I found last minute. But there are so many cute ones there! I chose this one because I loved the mid-century modern style of the house. The inside decor wasn't quite my taste, but still, it fit all of us very comfortably and we spend most of our time outside in this lovely backyard/pool anyway!
And because we never really dress up anymore, and even more rarely take any pics without our kids, here's a couple of shameless selfies when we got wedding ready: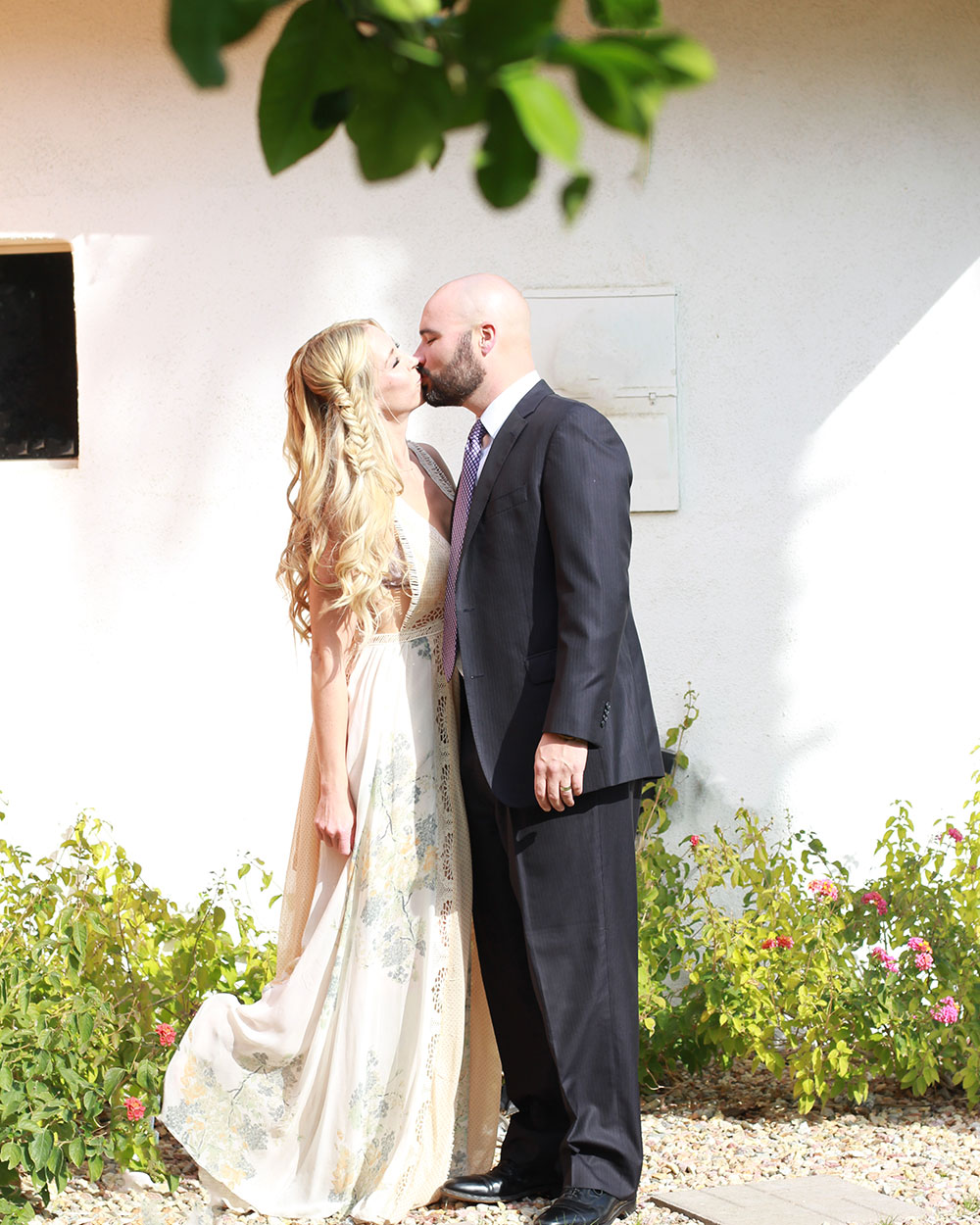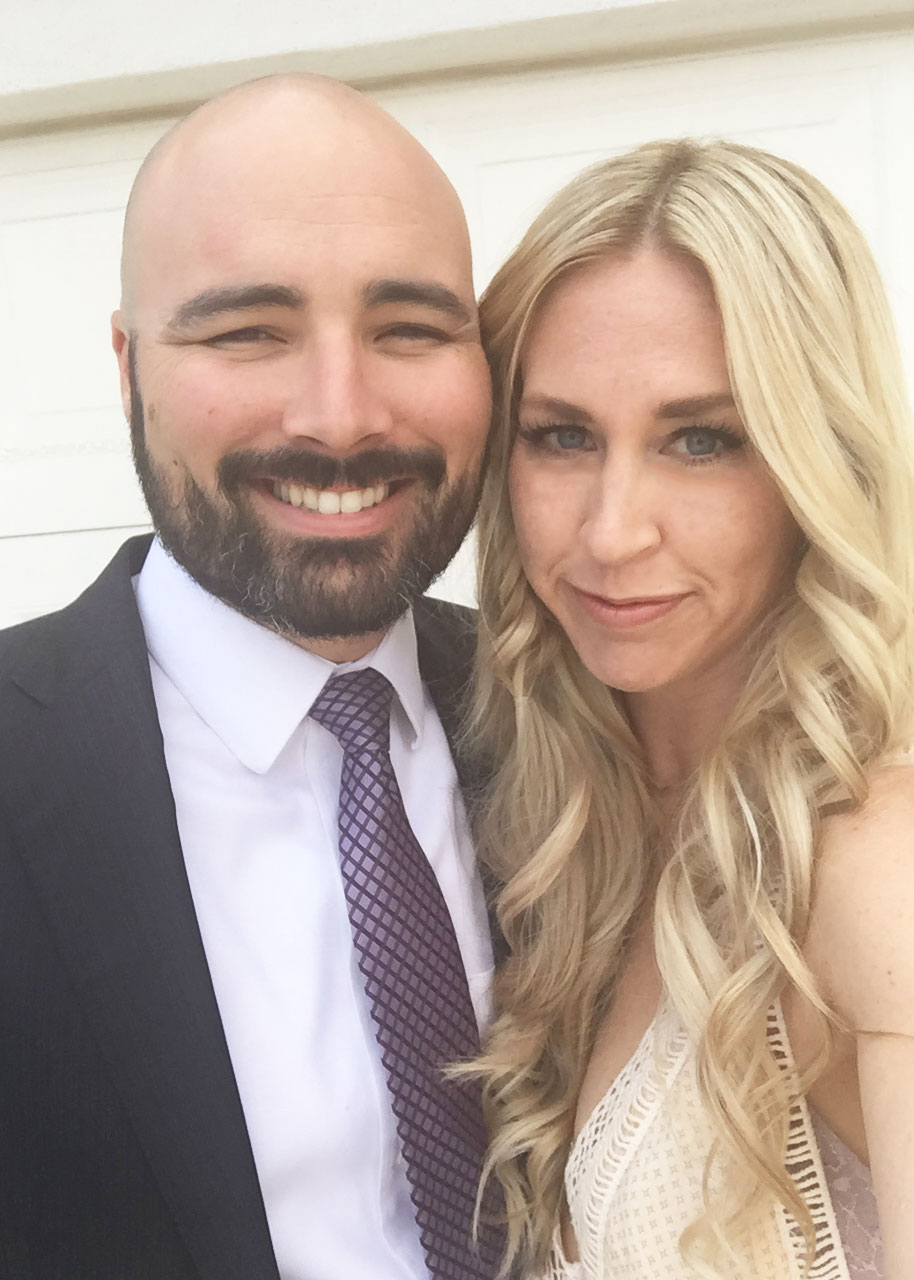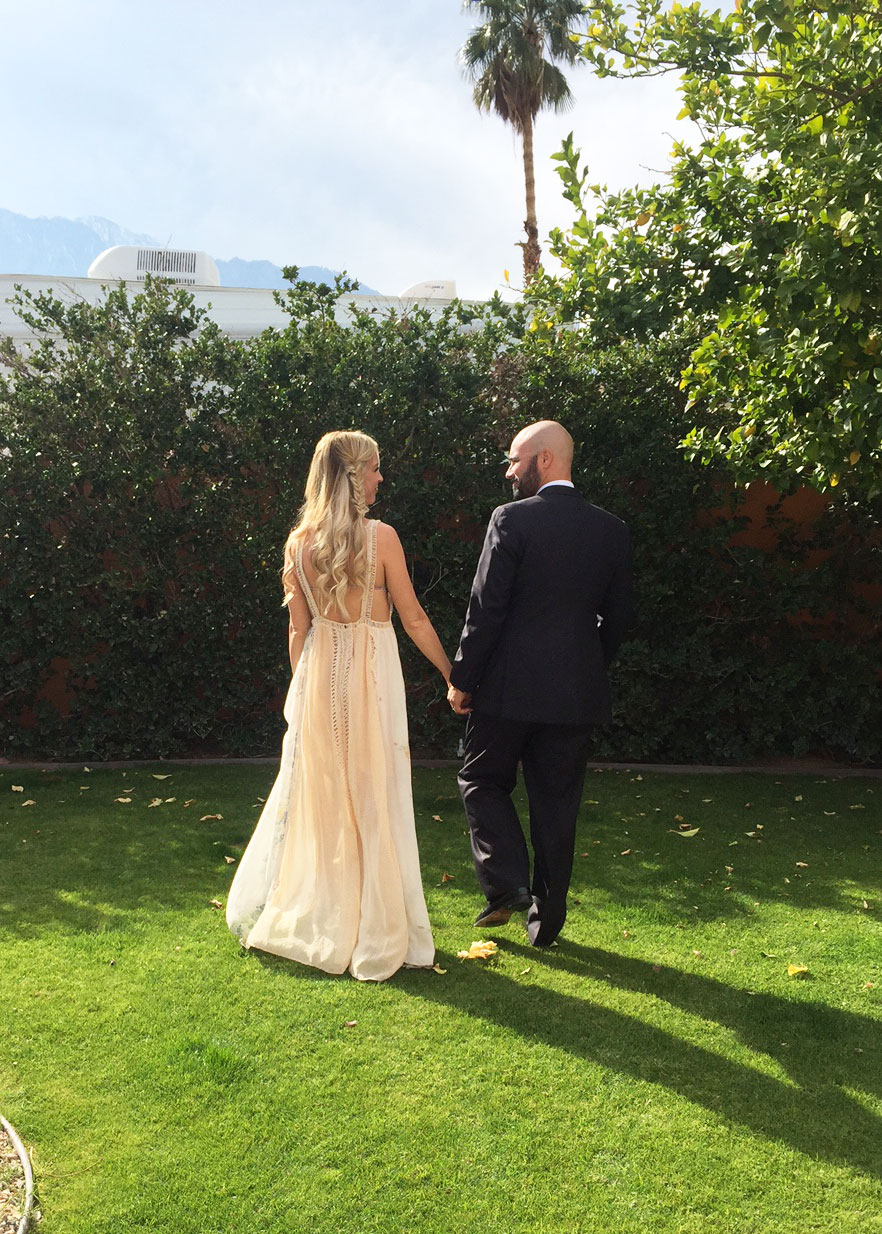 my dress is from free people last year and is no longer available. sorry guys!
The wedding itself was absolutely beautiful too! And the venue was so divine! I'm over here trying to think of an excuse to book it myself for something. It's was called Colony 29 and was an old artist's colony back in the 1930s. So cool, I want to move in. We also went back the next morning for brunch, so the kids got to see it too.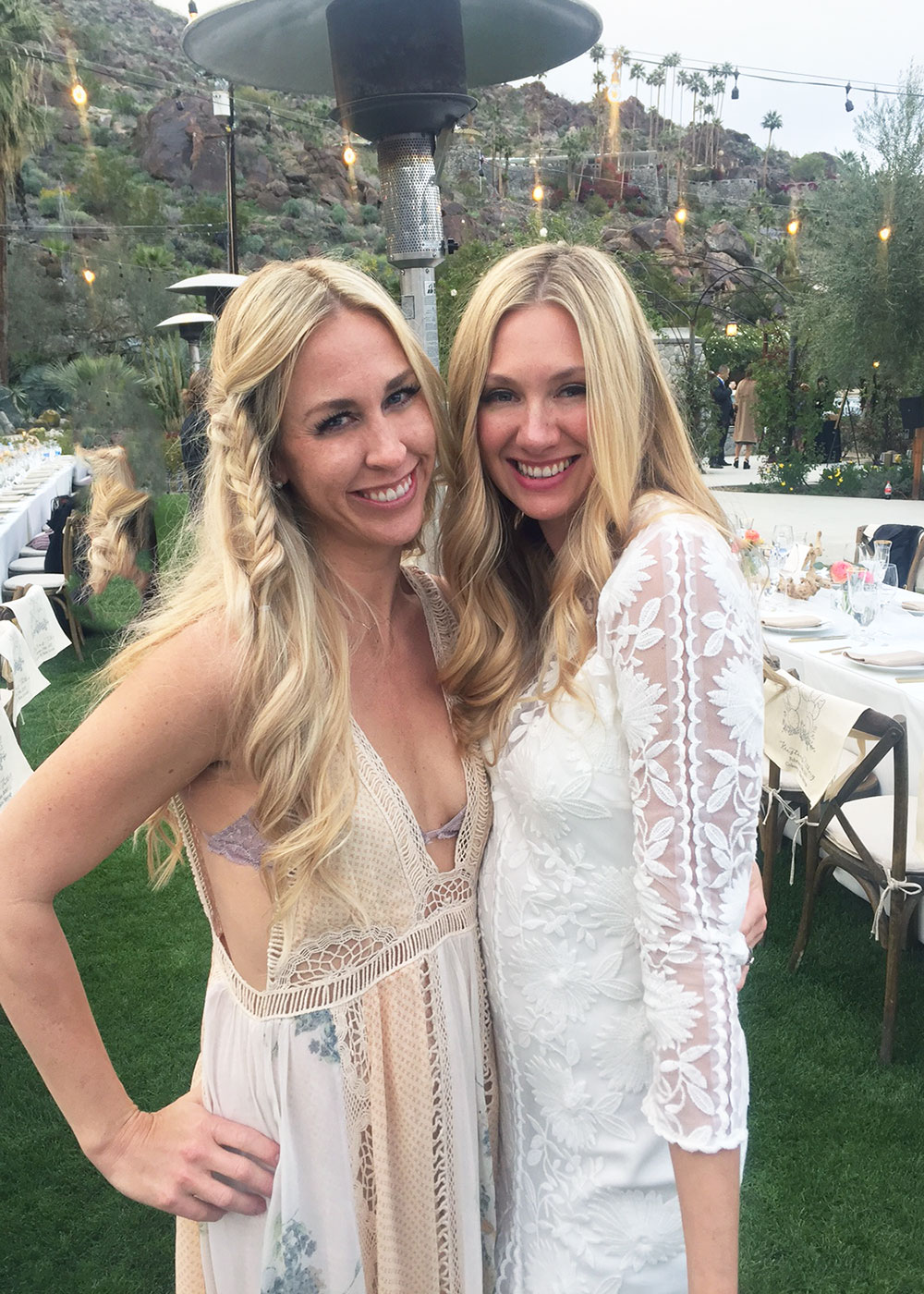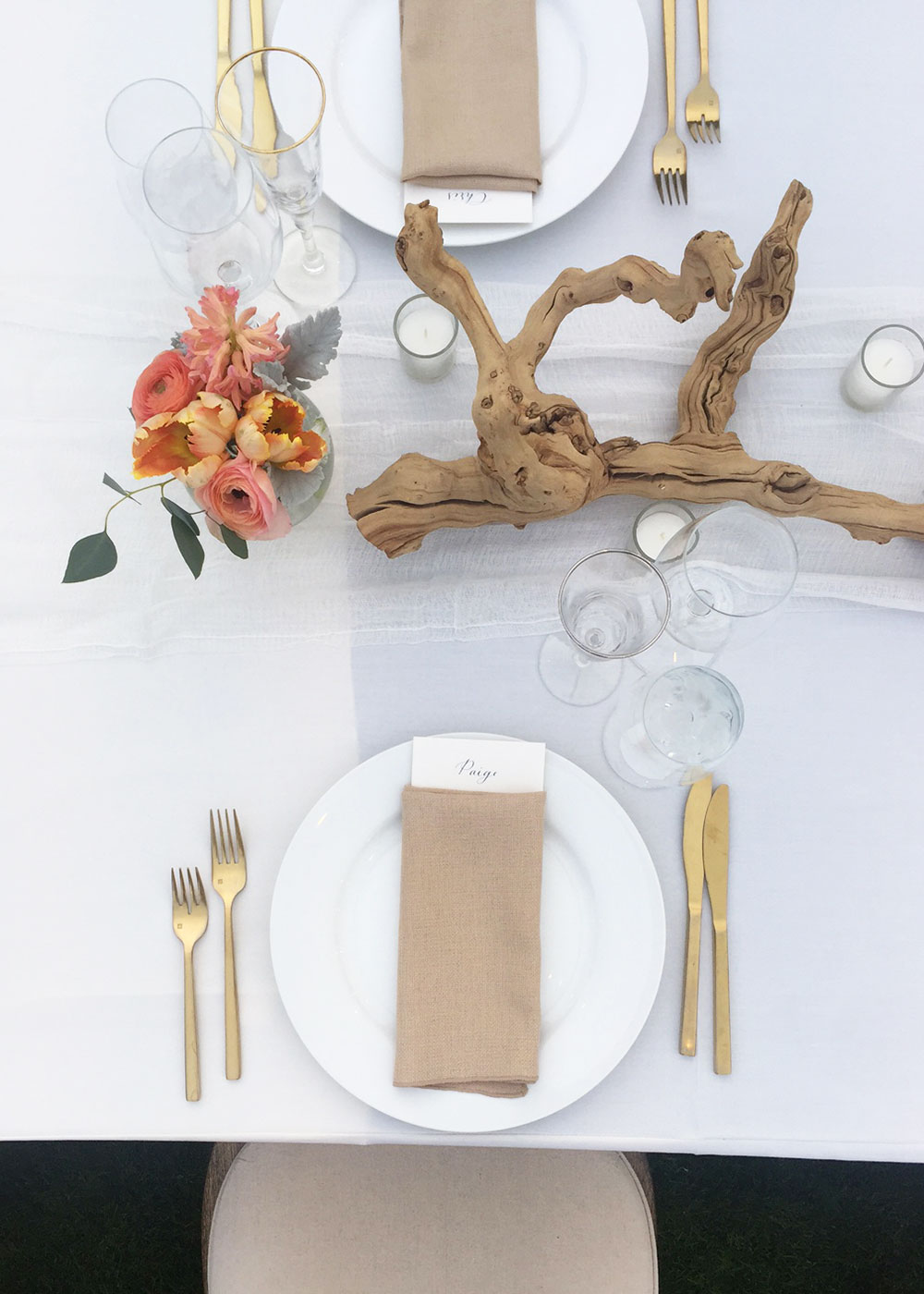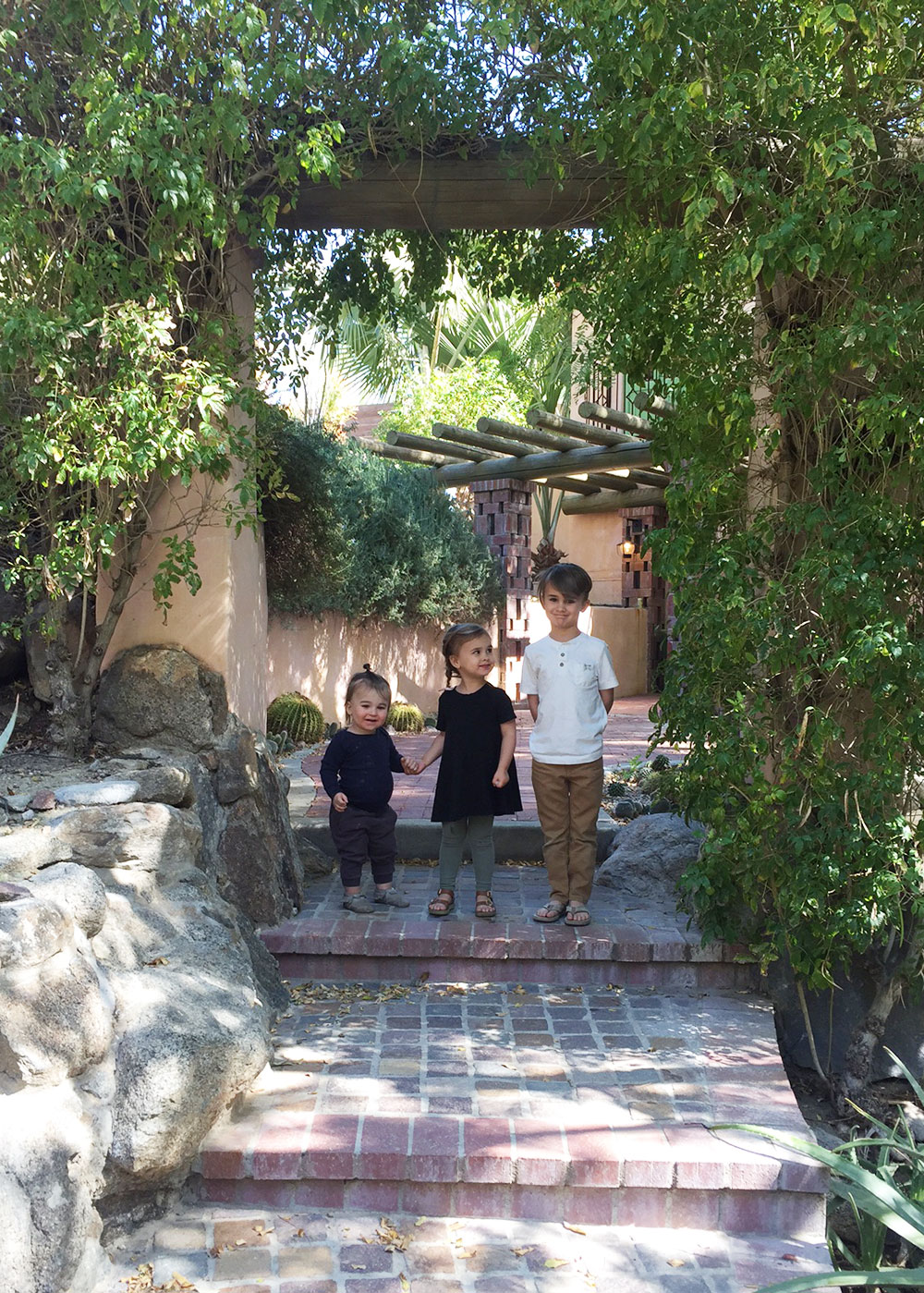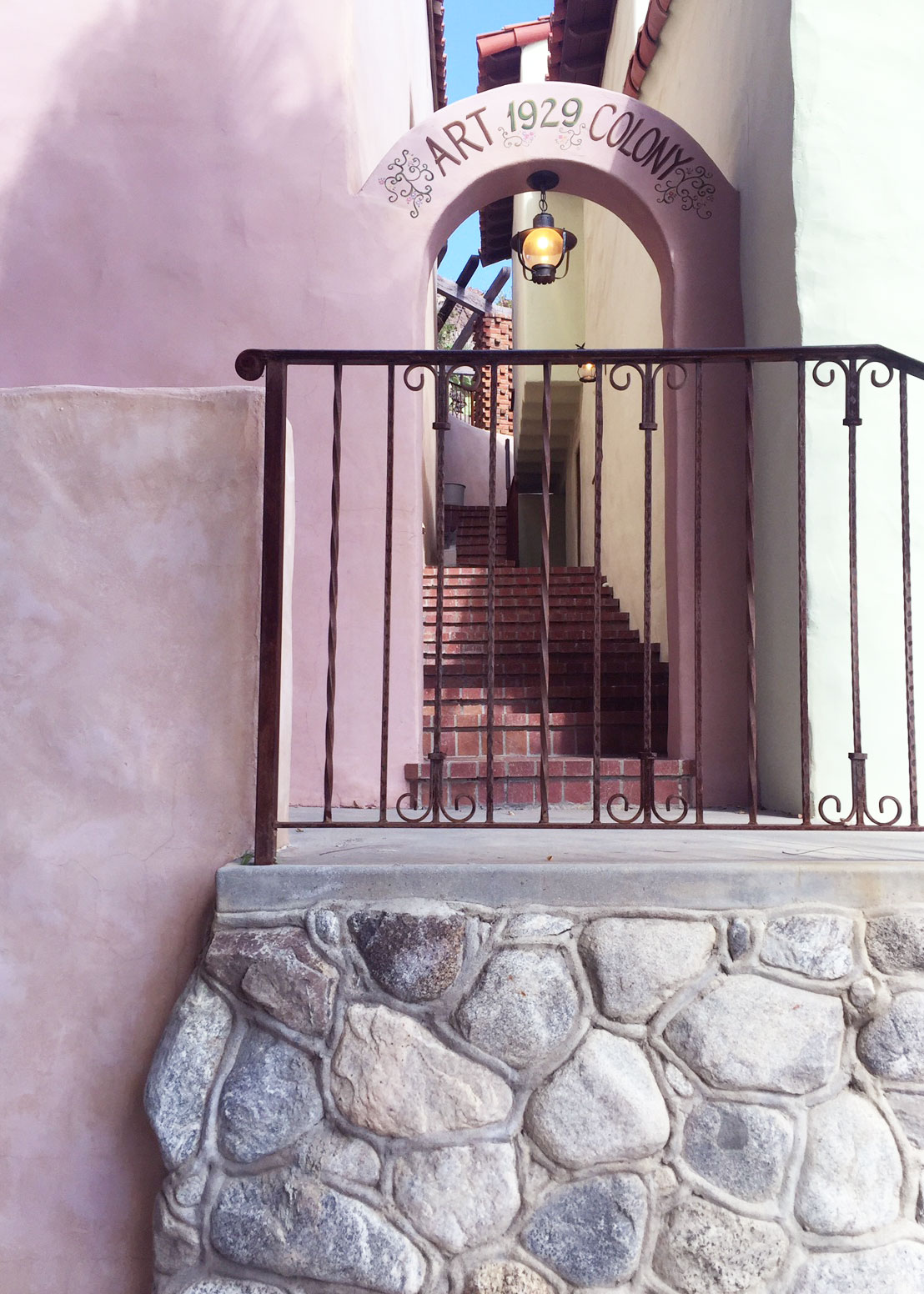 Palm Springs, I love you. Hope to see you again real soon!
This post contains some affiliate links, but is not sponsored in any way. All accounts and opinions are my own. Thanks for reading and supporting our family.