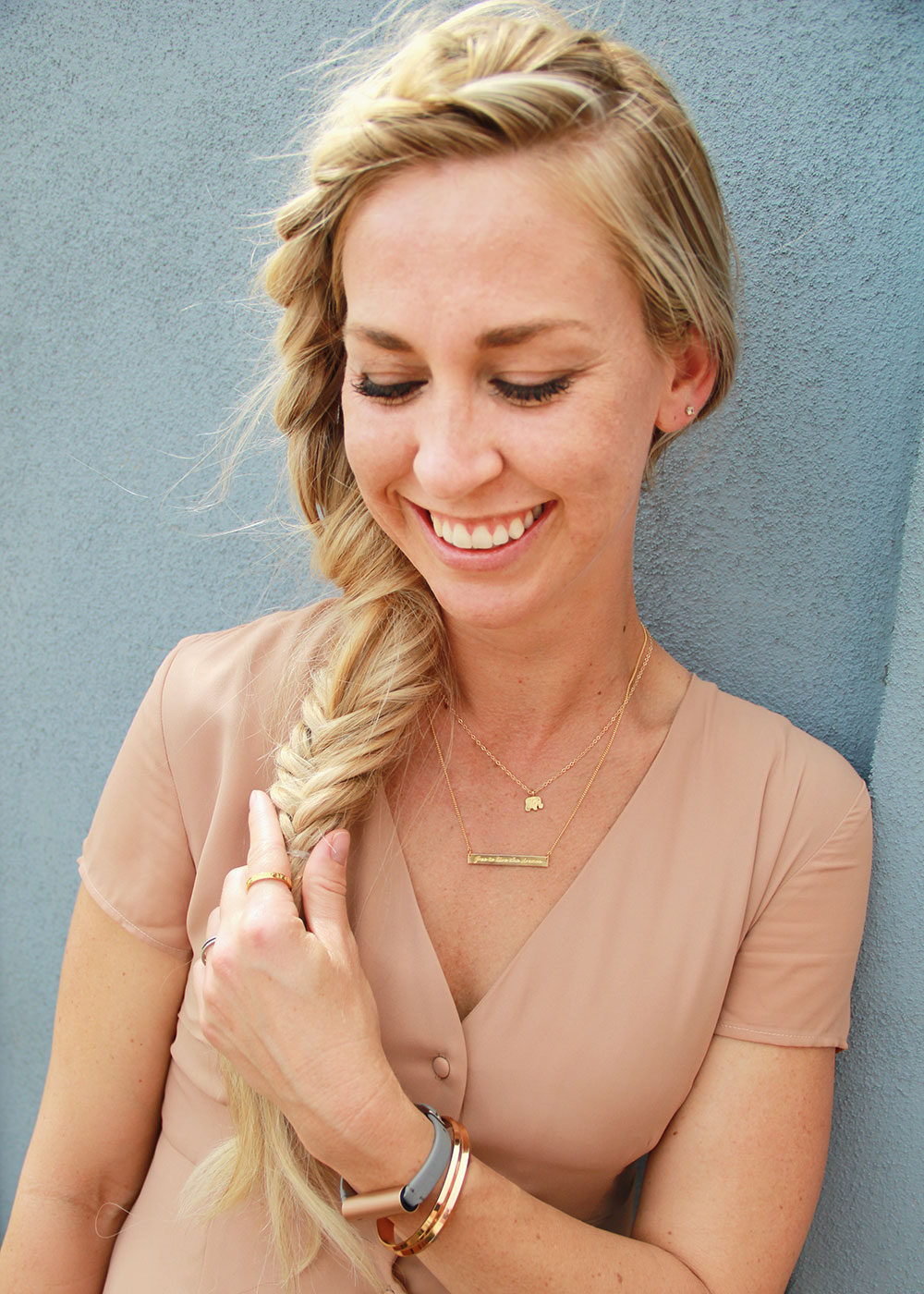 Over the weekend, I had the pleasure of attending a heart opening workshop with a small group of lovely women, lead by the ever so lovely Marian of The Zen Bird. It was something I was desperately needing, even more than I realized, at first. It didn't hurt that it was at the adorable Teapot on 5th in downtown Phoenix, a place I have been dying to check out anyway!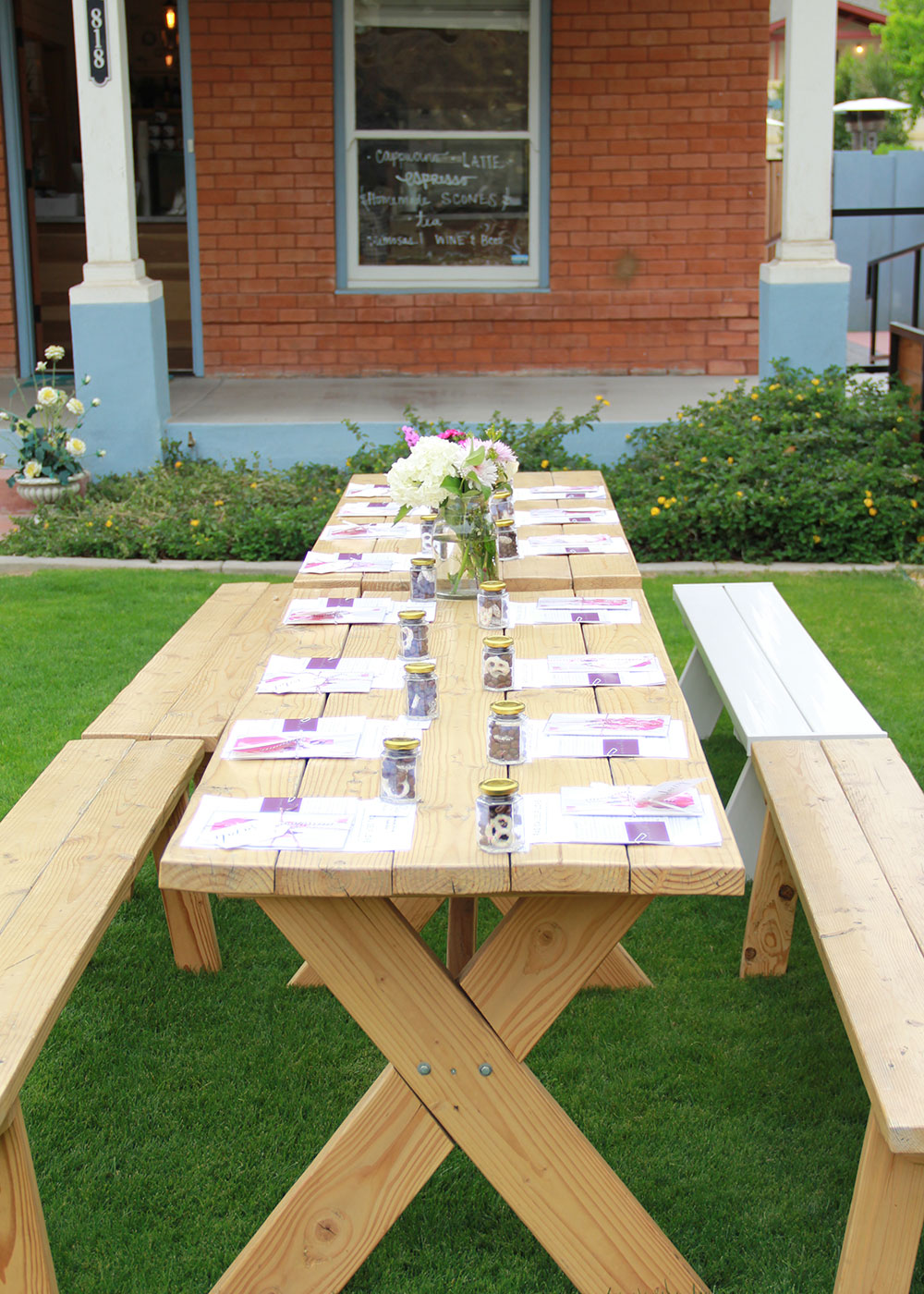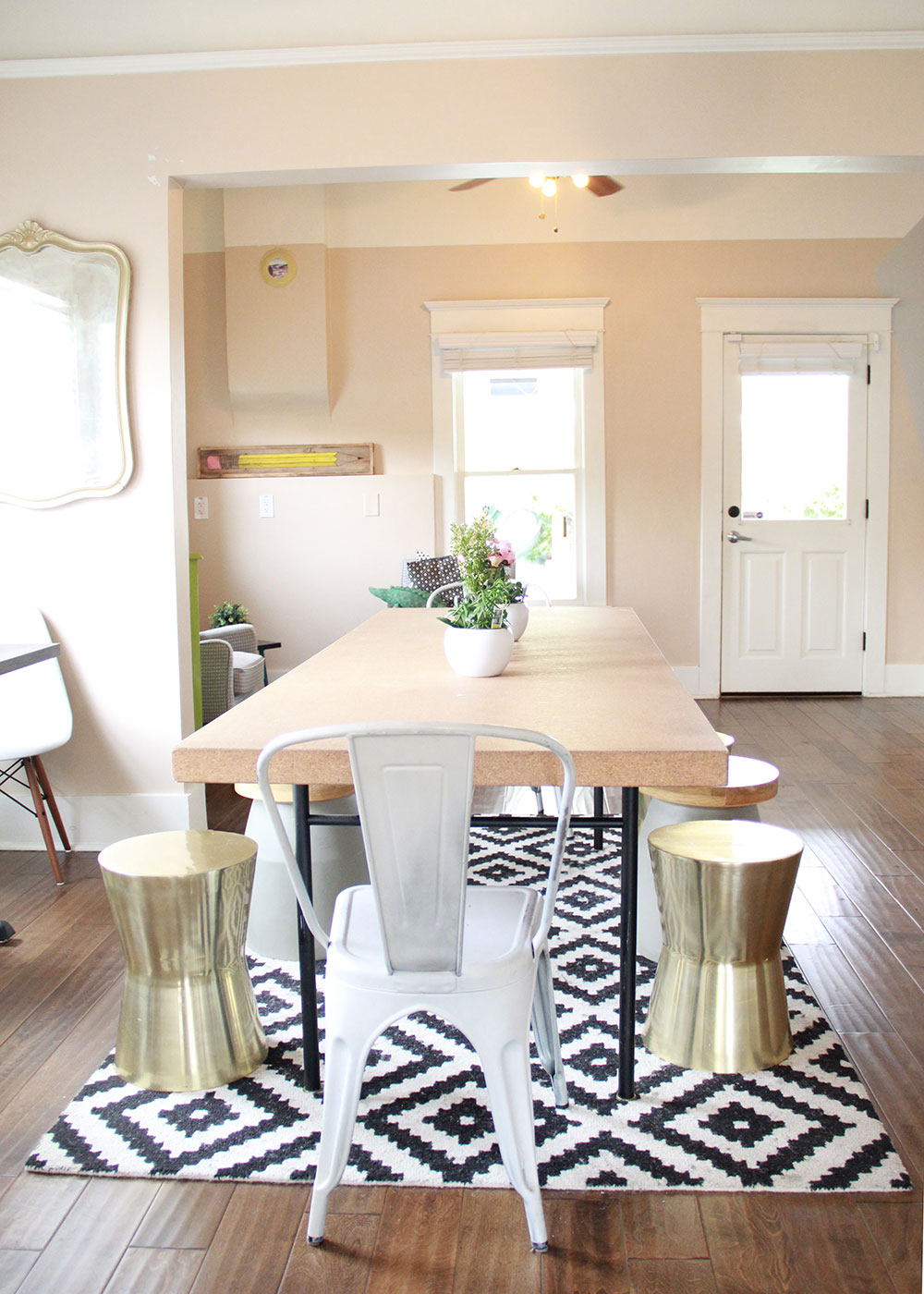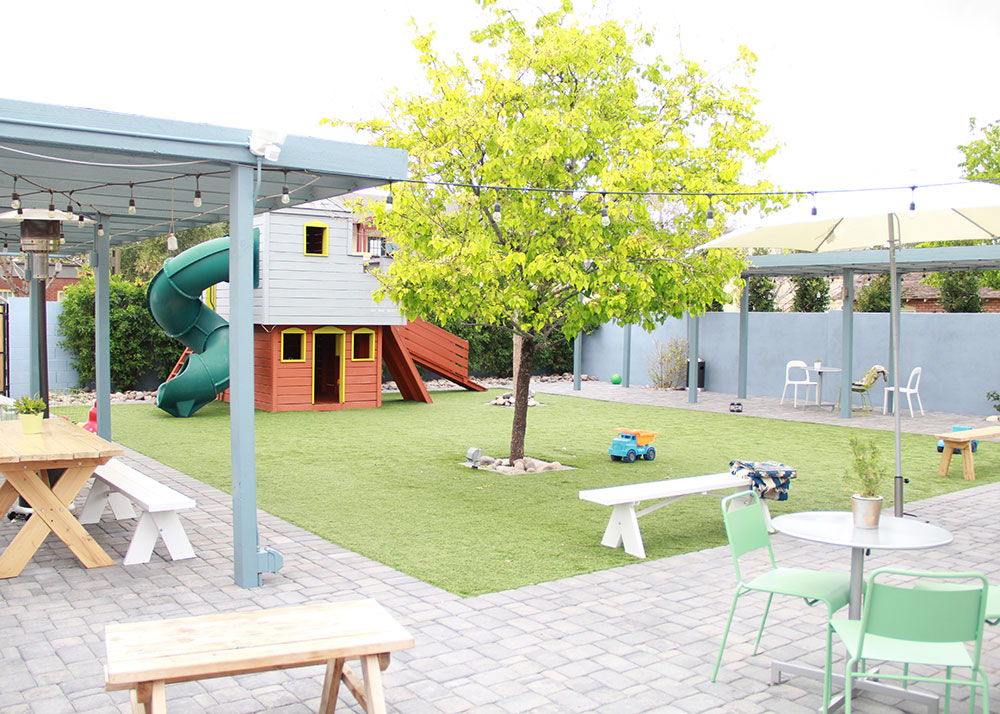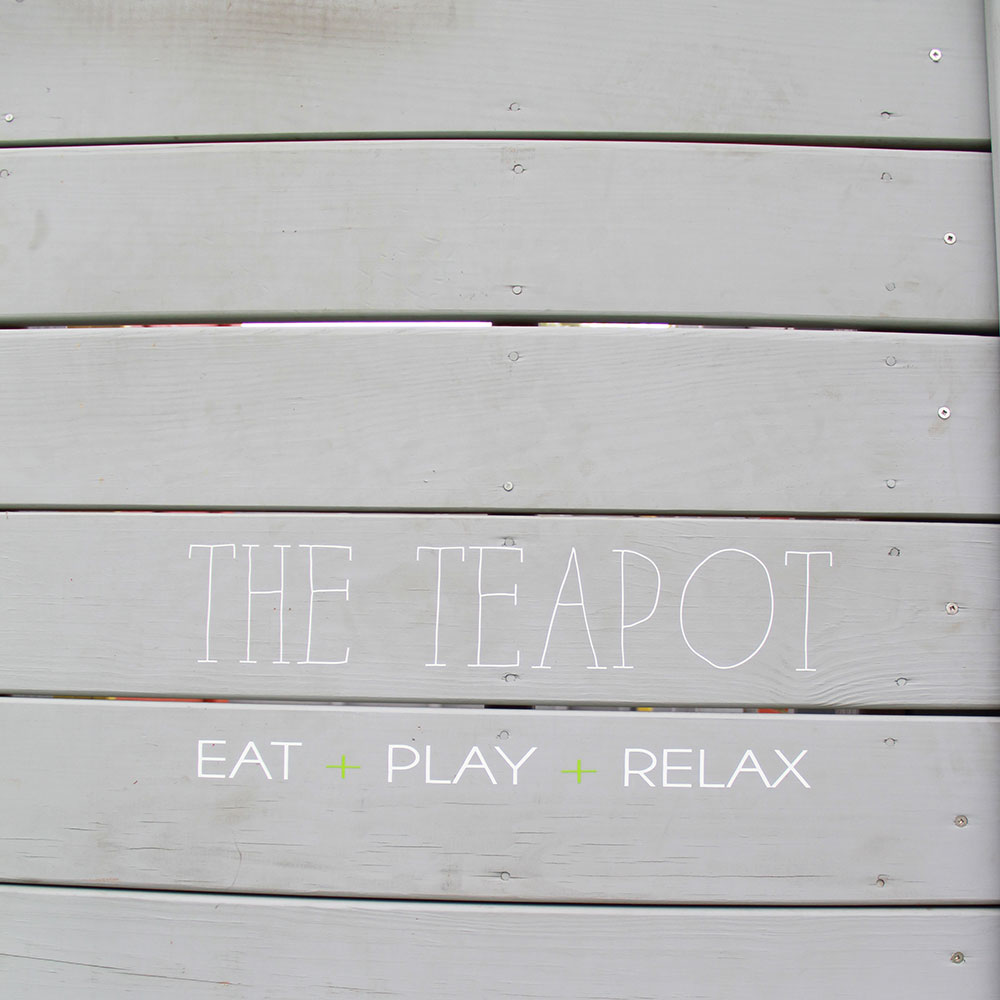 When my sweet friend Stacey [my partner for mother + child co., the owner of North Phoenix Moms Blog, not to mention an amazing photographer in her own right] invited me to attend this workshop, I confess, I was hesitant. Not because I don't believe in self improvement [I fully do]. Actually somewhat of the opposite. It's because, this year, one of my goals has been to be more intentional with my time. I am a person who wants to do everything and say yes to everyone, and I often end up spread too thin. But then I had to stop and take a moment to think about the subject of this workshop: Radical Self Love. And I took it as a sign from the universe that it was probably exactly what I needed in my life right now.
The past few months have been a blur. Who am I kidding, the past few years. In this journey of motherhood, I feel like I'm in pure survival mode, basically all the time. I don't mean to be a complete martyr. I have seen beautiful moments of light through the darkness. In fact overall, I would say I see more light these days than not. But, it also seems like every time I catch up, something changes or shifts. This past year, with my oldest going to kindergarten and my daughter in preschool, I have had to learn a whole new world of class parties, homework, and extracurricular activities. It's all a bit much for my still-yet-to-recover pregnancy/mommy brain of mine.
Last week, I had three different circumstances where I forgot to do one little thing or another. Nothing super important or life changing. But in each of these three instances, other mamas called me on it. Usually, I can just shrug this stuff off, because, LIFE. But to be honest, those small comments poked holes in my already fragile self-confidence around my feelings of my motherhing ability.
I suppose by looking at my life from the outside, you might think I have it all together. Well, I am here to tell you I DON'T. In fact most days, behind the pretty pictures, I simply do not have my shit together.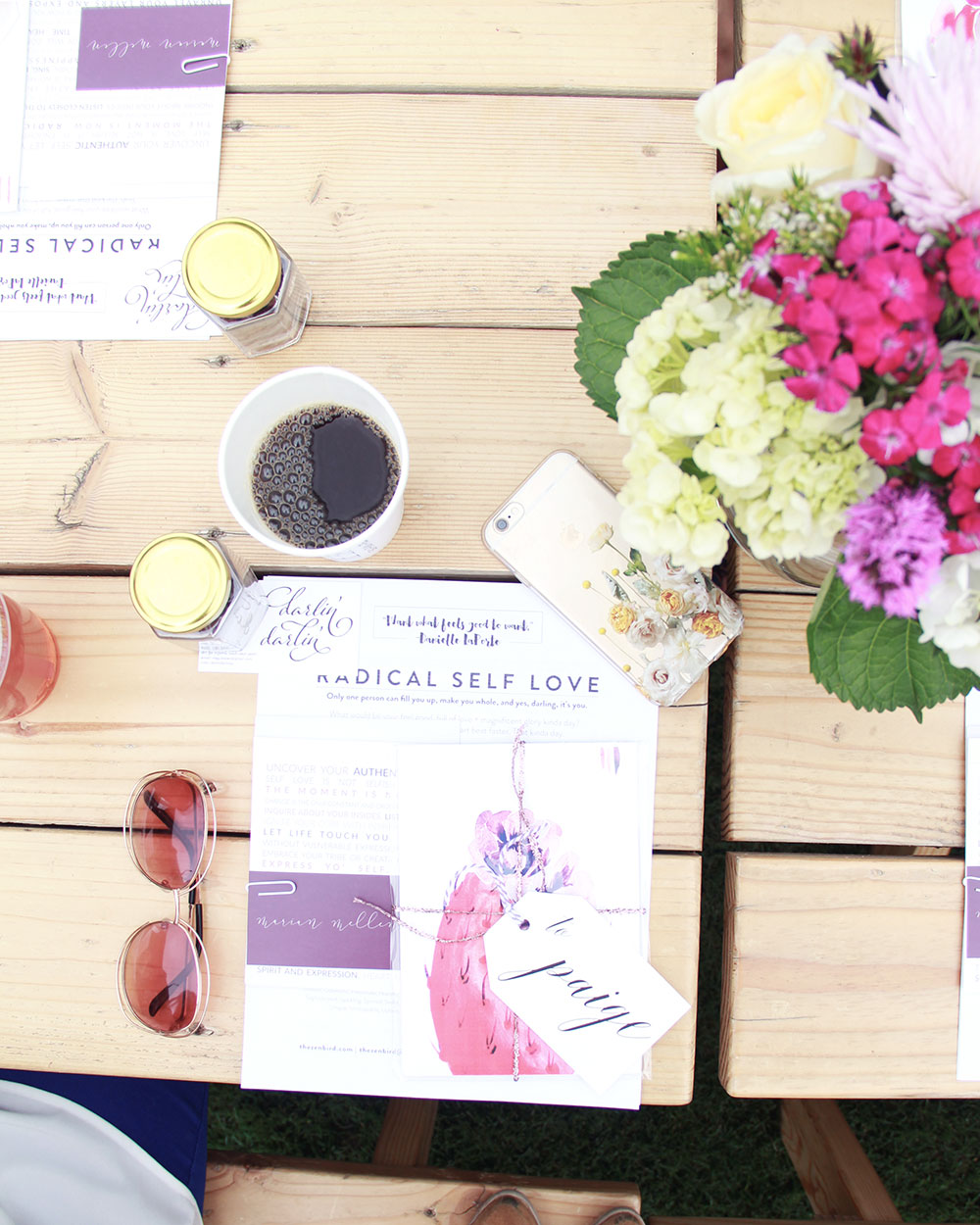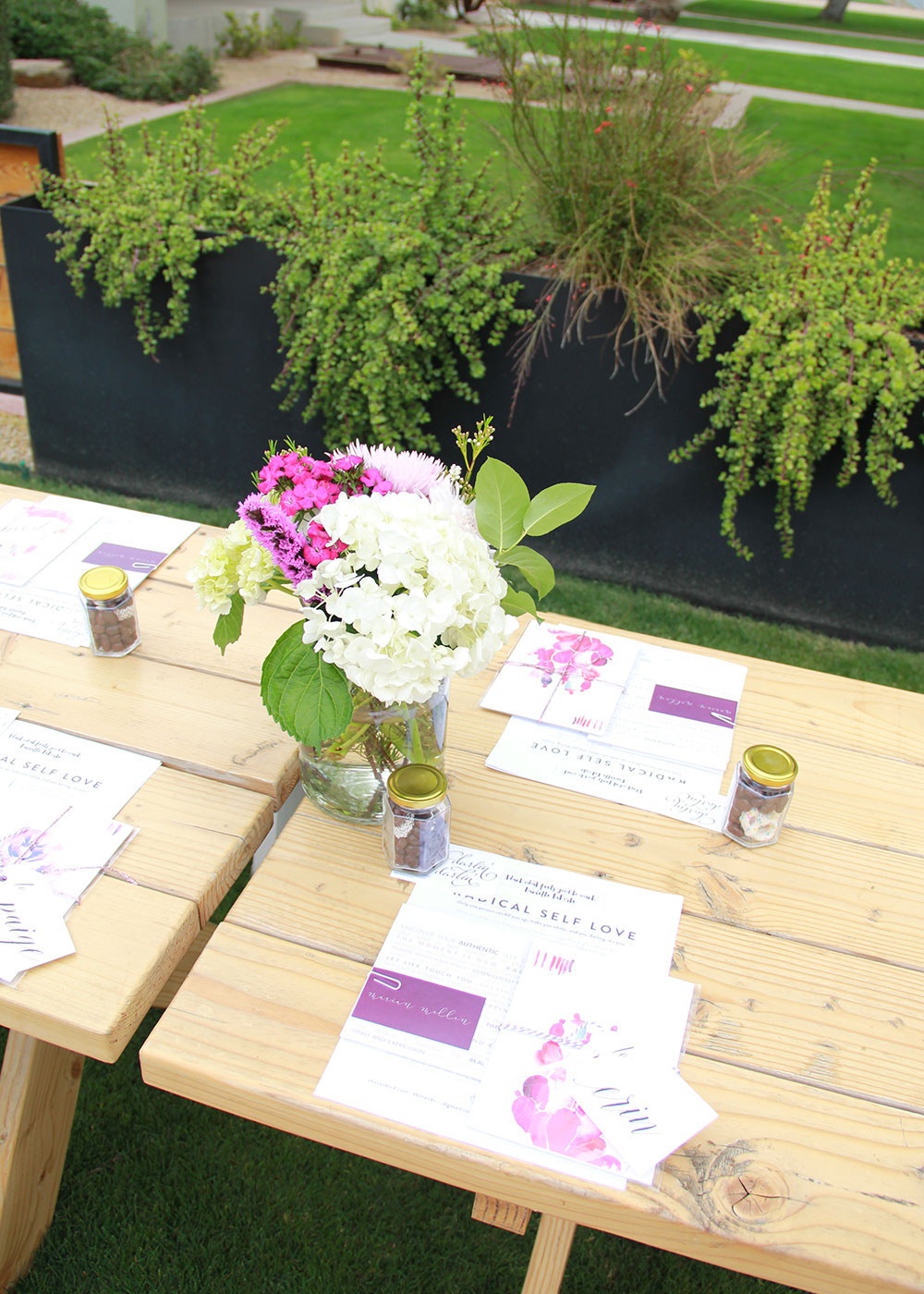 So as we sat down on Sunday and Marian began to introduce the idea of Radical Self Love, and to describe the type of modern woman who needs to learn how to love herself, I knew I was in the right place. We touched on guilt, deserving, feeling loved, what love feels like, a breathing exercise, and simply telling ourselves we love us, every day.
That was pretty profound for me. Because as we sat outside on a that beautiful spring day, breathing in and out, Marian asked us to say, "I love you, Paige." And I realized that I don't think I have ever told myself that in that way. It almost brought me to tears.
It's hard to describe the feelings that come up when your heart is open and you are in a space like that. You can begin to conceptualize what's been missing. For me, I already practice several of Marian's suggested self love rituals regularly. But in some ways I have just been going through the motions. This goes back to my goal of being more intentional. Another way to describe it would be to be more present in my self love rituals, rather than always thinking of what is coming next and how much I have to do later. It just made me realize the possibilities I can open myself up to, if I allow myself to be open. If that makes sense?
Anyway, it was a beautiful experience and I could have gone on bearing my soul with the amazing women there all day.
Good news for local Phoenix women! The Zen Bird is offering several more workshops this year as part of her Heart + Soul series. Each workshop has a different focus, but all are aimed at peeling back the layers to help you find your authentic self. You can attend one or them all – they build on each other in a journey of finding your true self. The next one coming up on March 26th is on Body Image and has just a few seats left. Who couldn't use a little help with their body image? All workshops are small groups, held in a private room at the hip Desoto Central Market in downtown Phoenix, and are very reasonably priced. Again, I can't recommend this experience enough! I might even sign up for a future workshop again.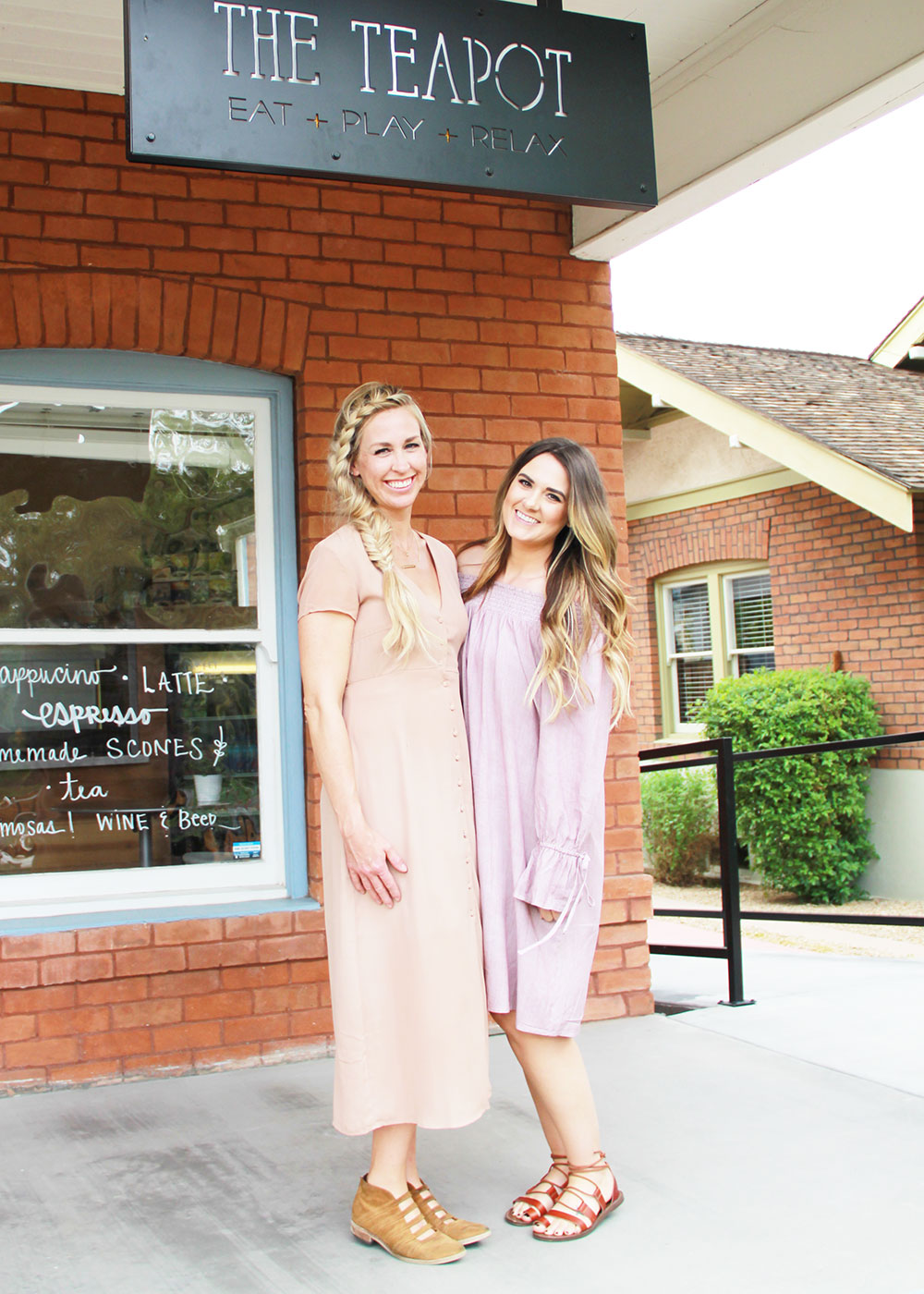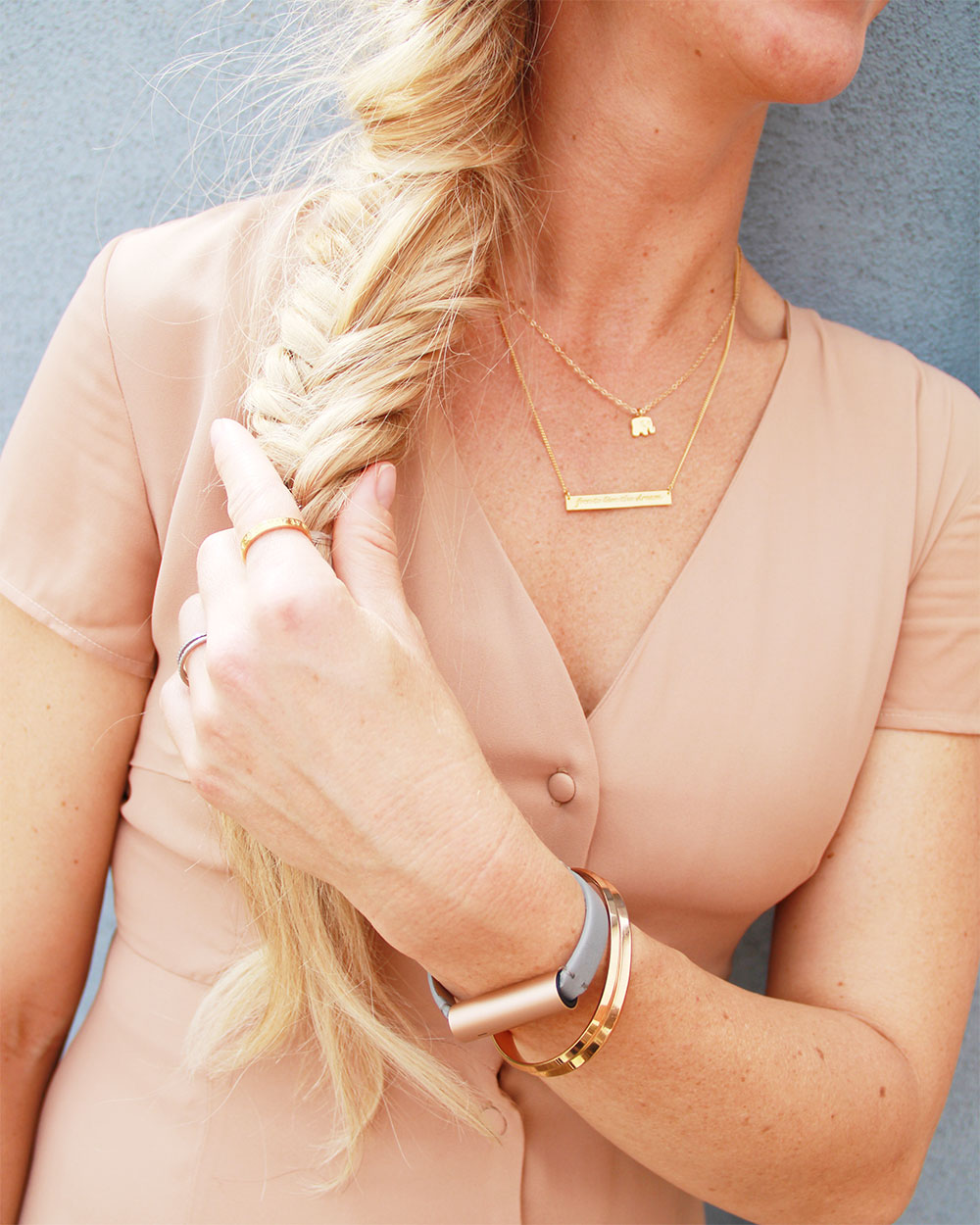 bar necklace | coordinates ring | the prettiest fitness tracker
| dress [no longer available, but from the adorable shop, vida moulin] | boots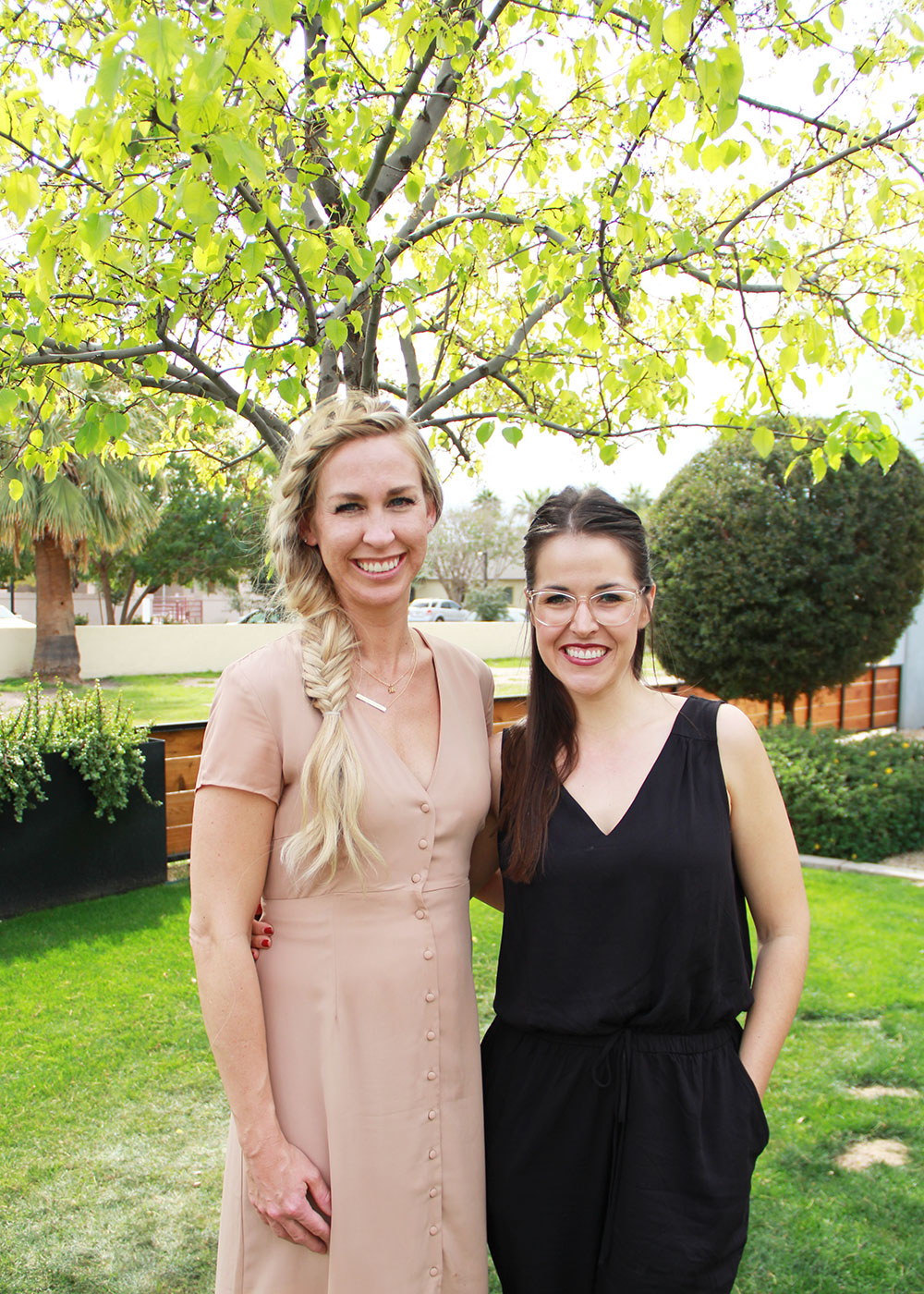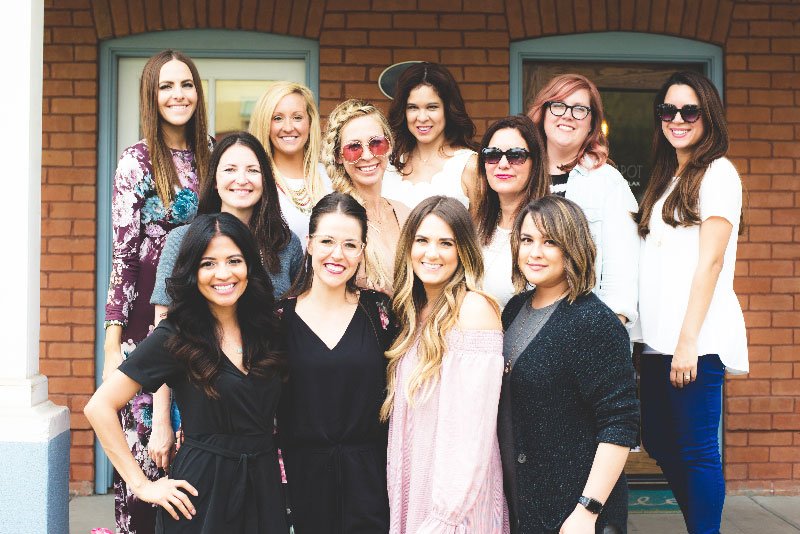 Thank you to the photographer for the event, Sara Hoag, for providing this final group shot. All other photos were shot by myself or my friend, Stacey of Dream Photography Studio.
This cost of this workshop was gifted to me in exchange for my honest review of my experience. As always, all opinions expressed here are my own. This post also does contain some affiliate links for which if you click through and make a purchase, I will receive a small commision.