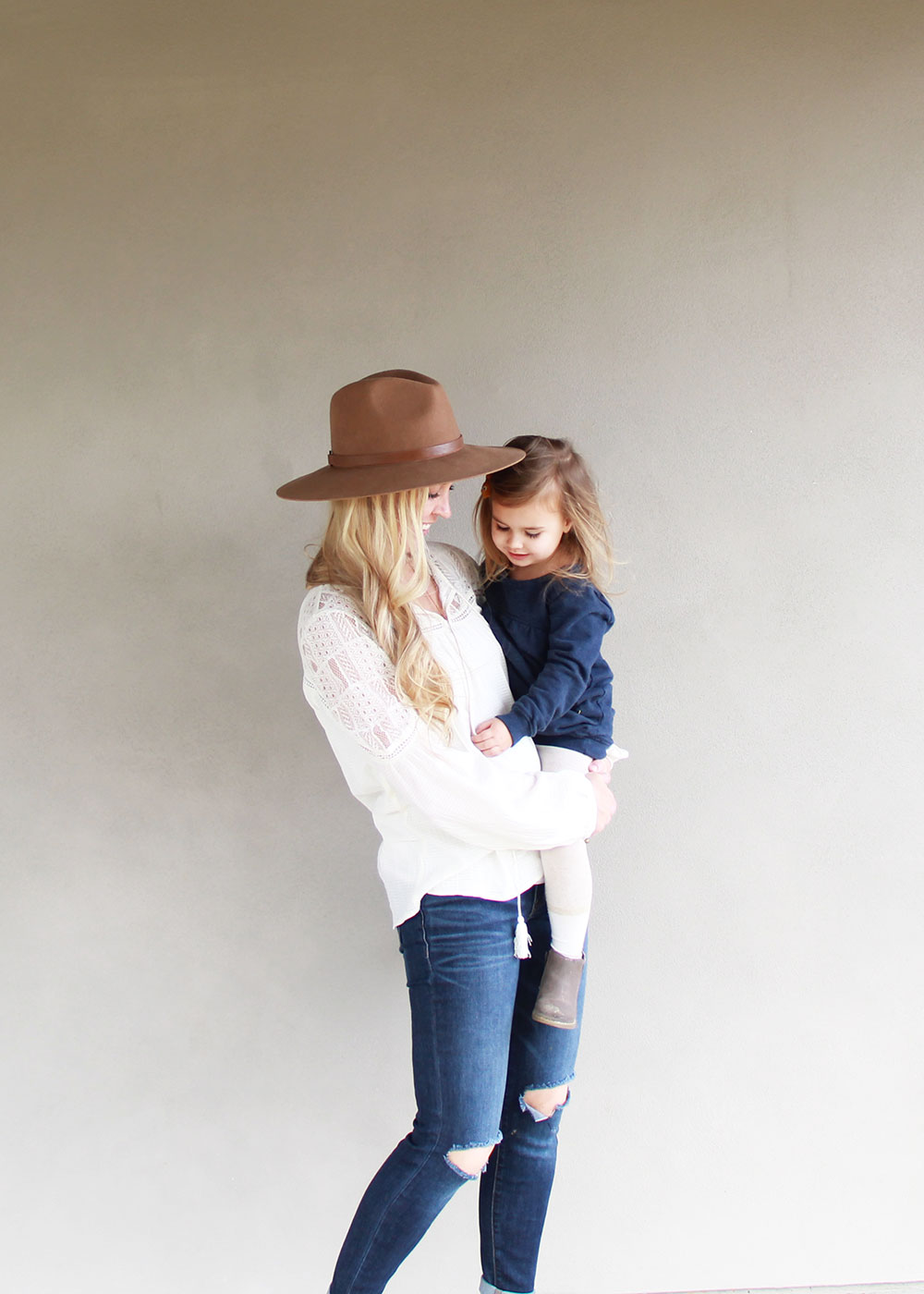 It's Friday… happy weekend friends! Man this has been a long week! Valentine's Day was a blast with my little ones, but man, am I pooped. I'm ready for a long weekend of relaxing! But instead, I will be running around doing all the kid's activities, visiting with family who's in town, a baby shower, and a Mother + Child Co. shoot. I am already exhausted just thinking about it! Not complaining, so much good stuff happens on the weekends, right?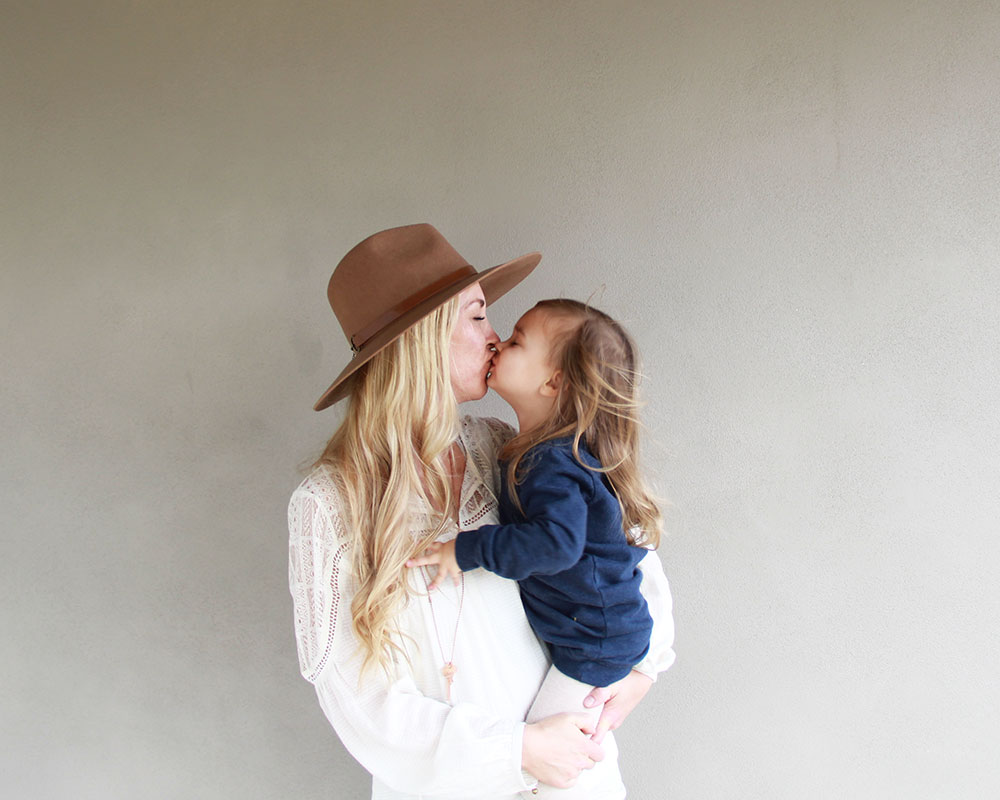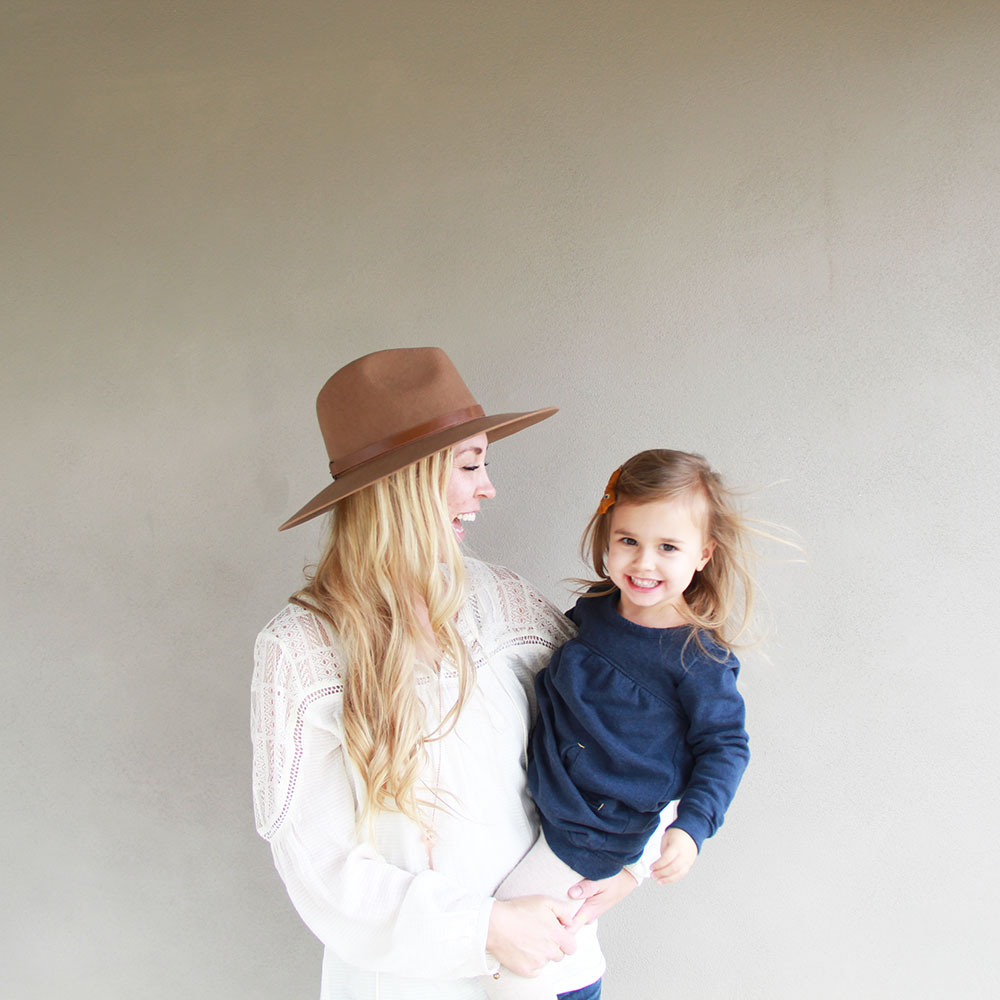 So here's a little look from last weekend. Guys, it's pretty rare that I get myself anything new to wear. This from a former fashion addict with a closet full of clothes I never wear. [That annual cleanout is still on the to-do list.] Most of my fashion addiction has transferred to that little on in my arms. So, it's pretty exciting when I find some pieces for myself that are versatile and wearable for #momlife. Even better when they're affordable! This top and these jeans I'm wearing are both from Gray Monroe. Both are under $50 and you can get a 20% OFF code if you sign up with their emails!
This look perfectly represents my current mom style: comfortable, casual, but not yoga pants. Haha. On the weekends, that's what it's all about, right?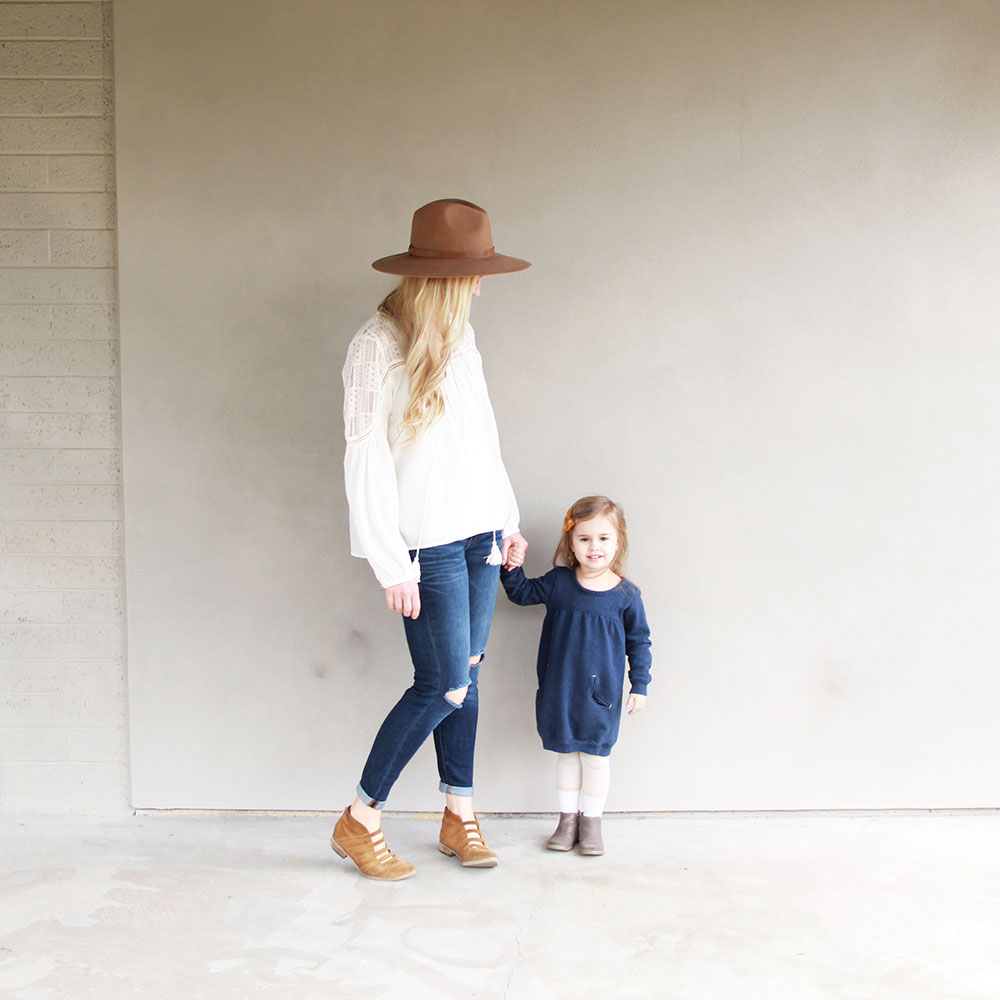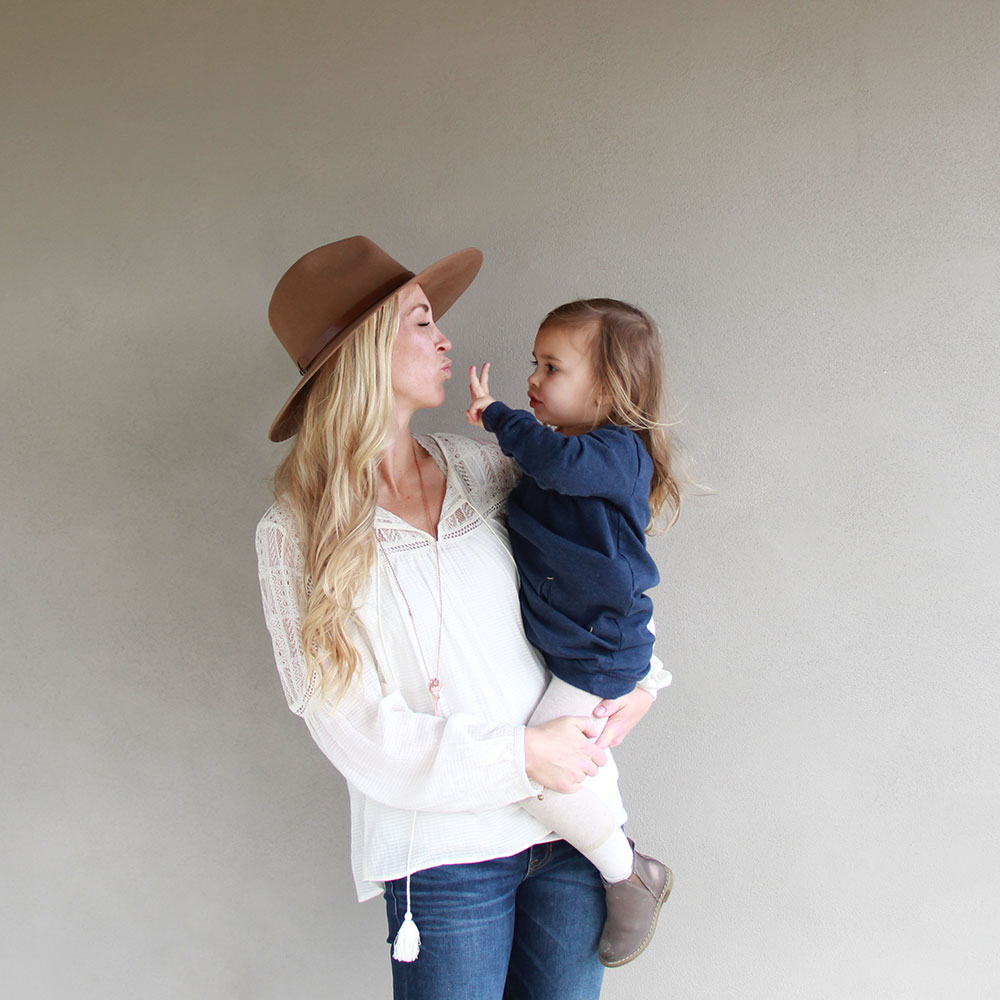 on me: hat [similar] // top // jeans // shoes // necklace // on her: dress // tights [similar] // boots
This post contains some affiliate links. Thanks for supporting brands that support this blog! Some product was also received in exchange for my honest review. And man, do I love these pants. 😉