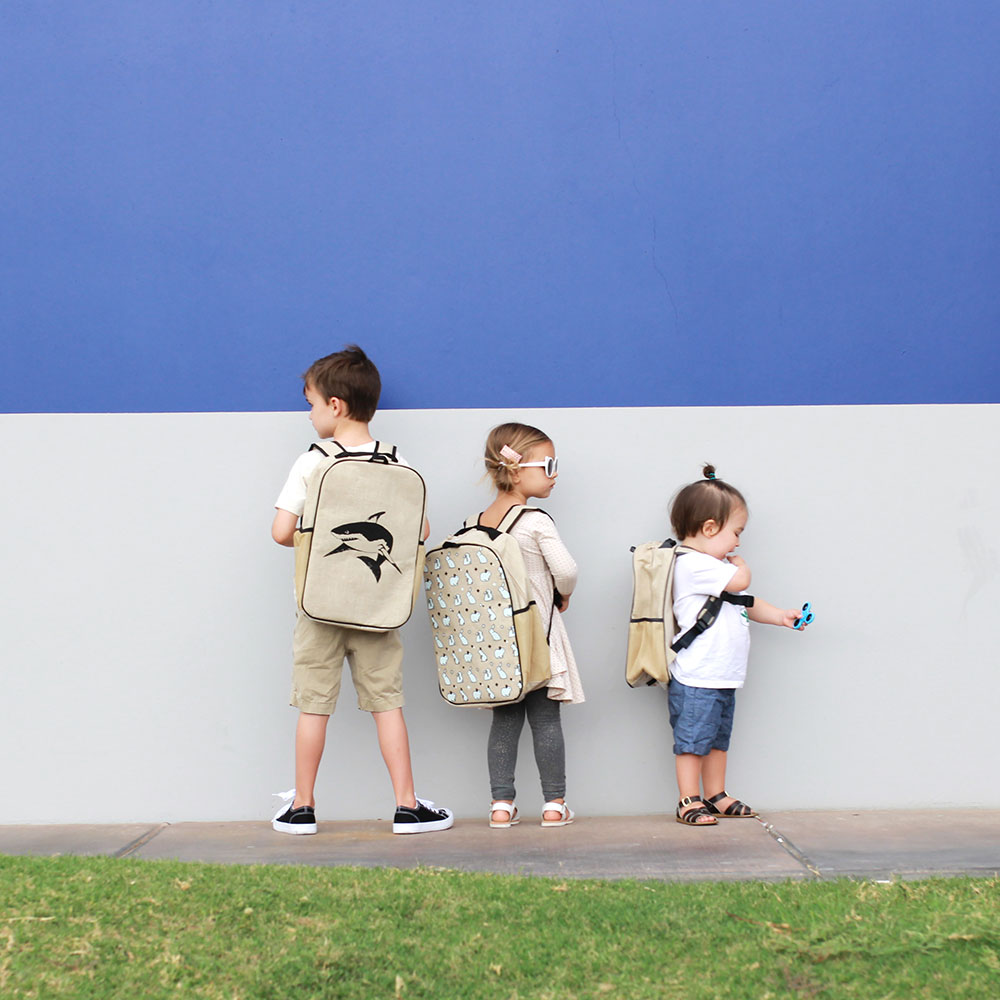 Happy back to school season friends! If you've been following along on my Instagram, you have probably noticed that here in Arizona, we go back to school pretty early. I'm not sure what crazy person came up with the idea to start school in August in the middle of desert, but that's just the way it is for most schools here. So since we do start pretty early here, I wanted to share some of the ways we have been getting ready to go back!
One of the first things I wanted to get the kiddos this year was new backpacks! I have had my eye on these natural linen ones from So Young for a while now and I'm so excited that So Young sent them over to us recently! There are a couple of things I feel about backpacks and lunchboxes. First of all, I don't think kids need new ones every year. I know this goes against what all the major retailers tell you, but especially at my kids ages, they just really aren't wearing them out. And if they are well made like these from So Young, they shouldn't need them every year! I didn't even do a backpack for my daughter at preschool at all last year because she was so little and all she really needed was her lunchbox. And my son used his previous one for 2 years until the straps came out of the seams. I just think throwing away a backpack that is still usable is so wasteful, don't you?
But since I was already getting them for the big kids, I couldn't resist getting one for little Diego too. He's not starting school this year yet, which based on his reaction when I was dropping off Ale the other day, is a good thing!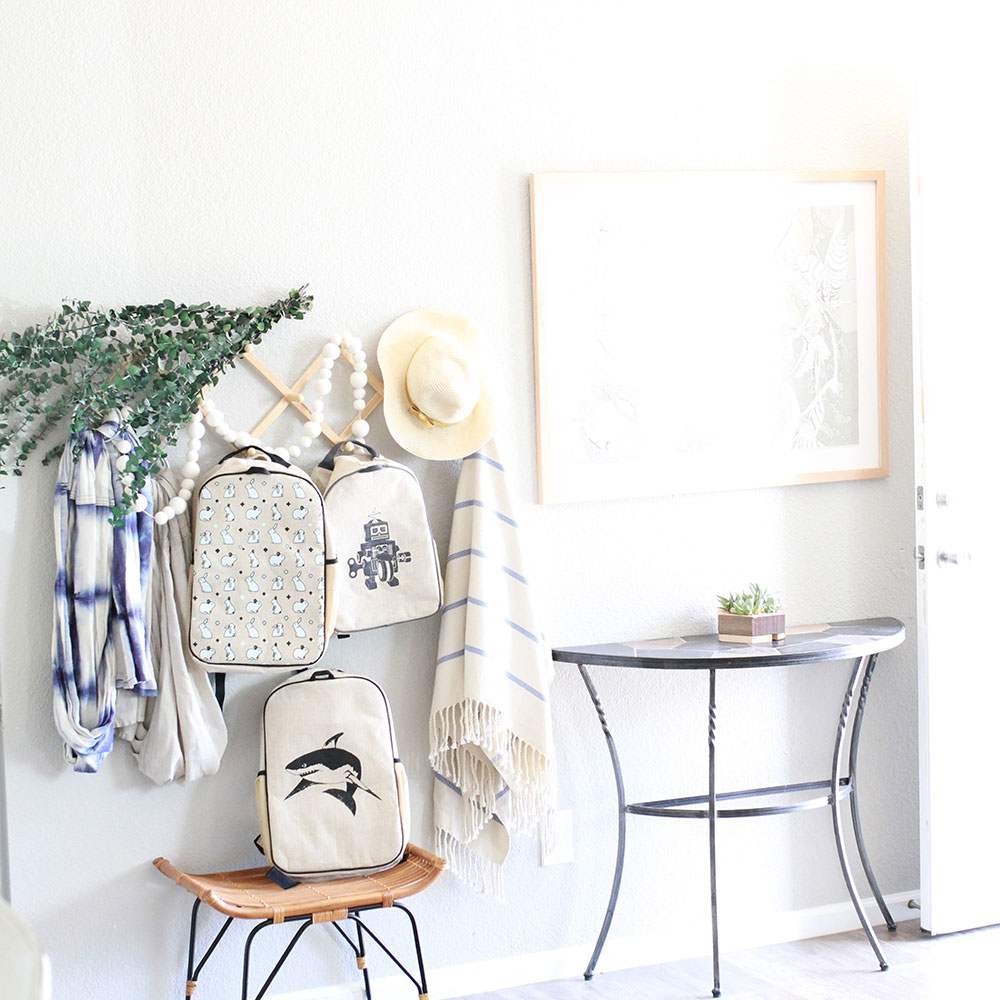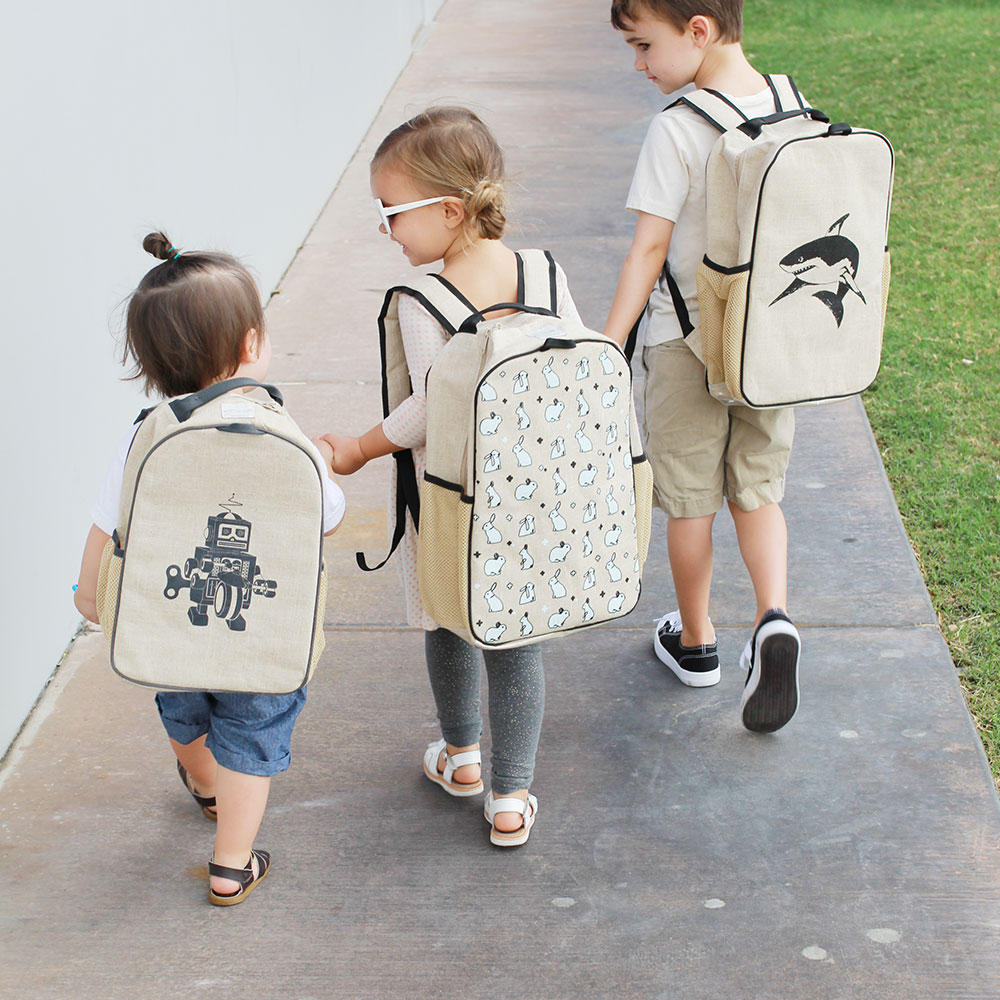 Last year I did get them new lunch boxes from Pottery Barn Kids, so they will reuse those this year as well. I also go them these bento boxes to go inside and these water bottles. The water bottles from PBK actually aren't my favorite as they have a lot of little pieces on the lids and we have gone through a few now where the lids have partially or completely broken apart. I just got the kids these insulated metal water bottles this year from Hydro Flask, and so far they have been both durable and leak proof. (As long as the lid is on properly!)
You guys know I love shopping small and handmade for the kids as much as possible! This dress Alessandra wore for her first day of school on Monday is from Little Cottonwood. They have some of the cutest stuff, use natural fibers, and the prices are pretty reasonable for the quality and style of garments they produce. We are also big fans around here of the twirl dresses (like the one she is wearing above) from Alice + Ames.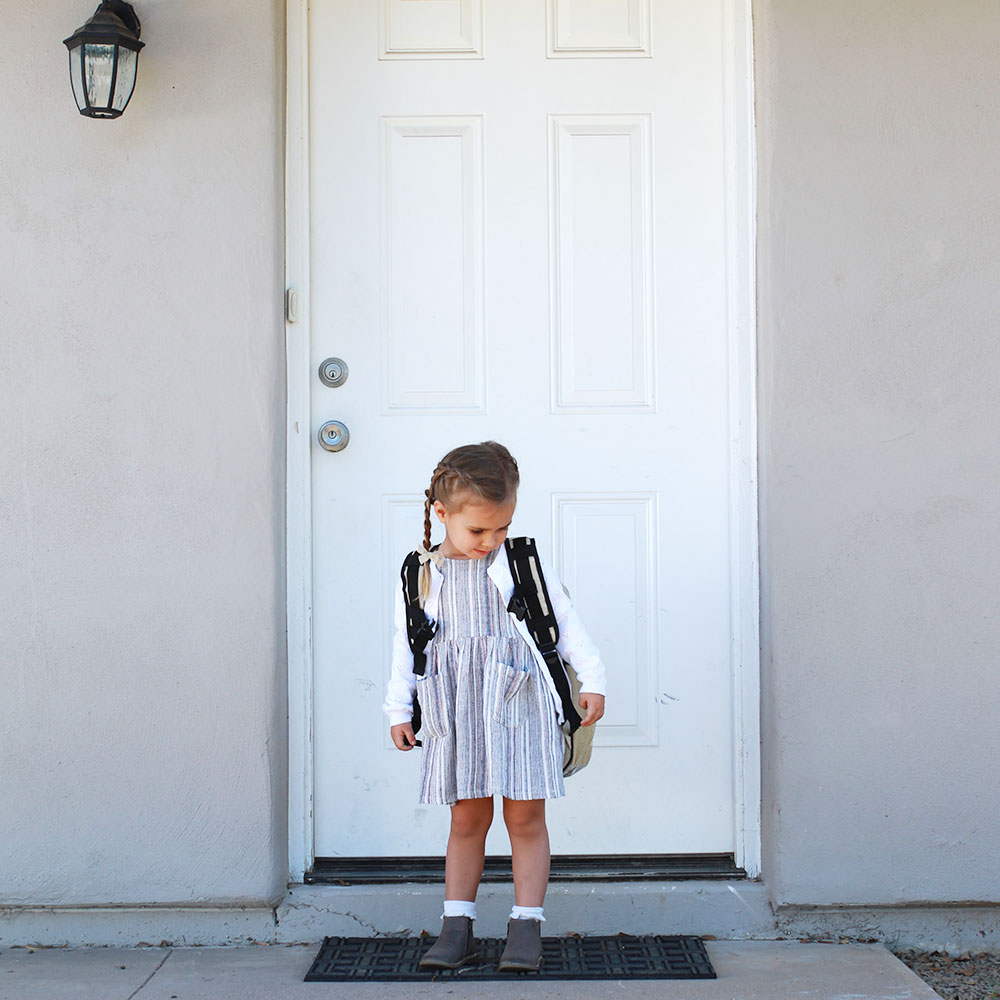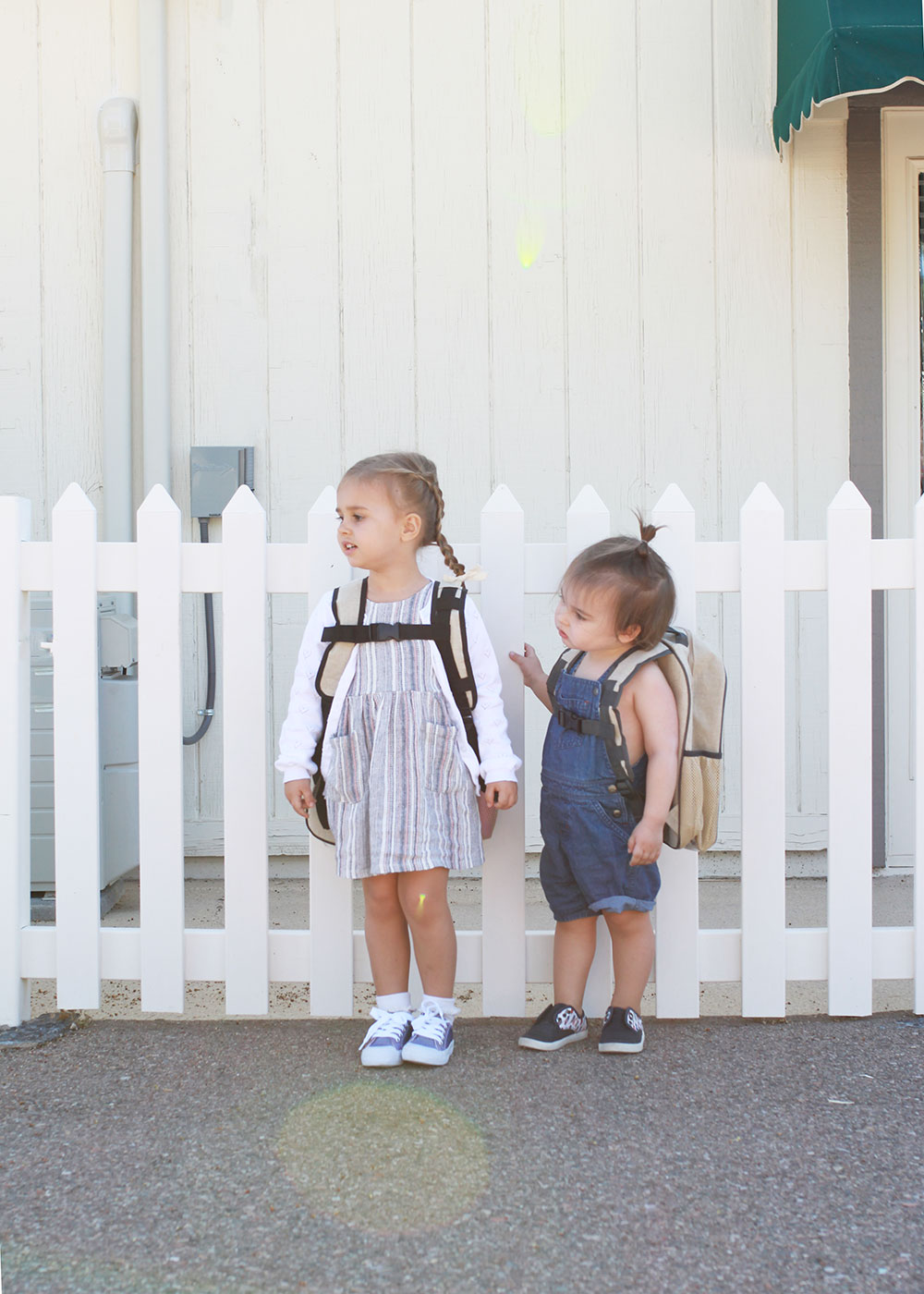 That being said, I also like to keep their handmade items clean and special. So I most often send them to school in "play clothes" so they can get them dirty and I won't fret about it. This year, I partnered with Kmart and found some really great everyday basics there for all 3 kiddos! Alessandra's cardigan and new favorite purple sparkle shoes are both from there! And both she and Adriano's outfits below are all from Kmart too!
I was also able to get a lot of the kid's school supplies at Kmart. And for what I still needed, Amazon Prime, of course. 😉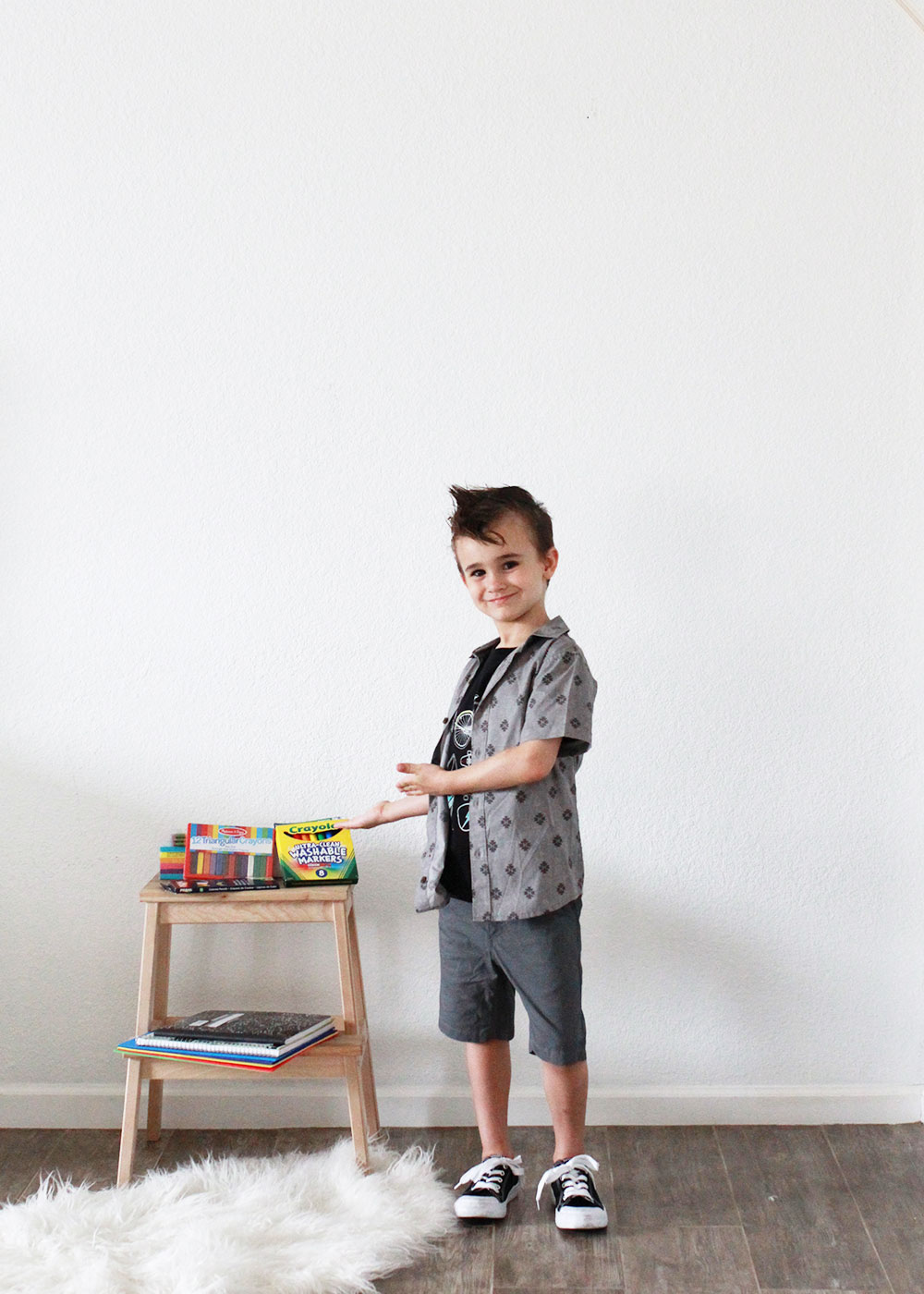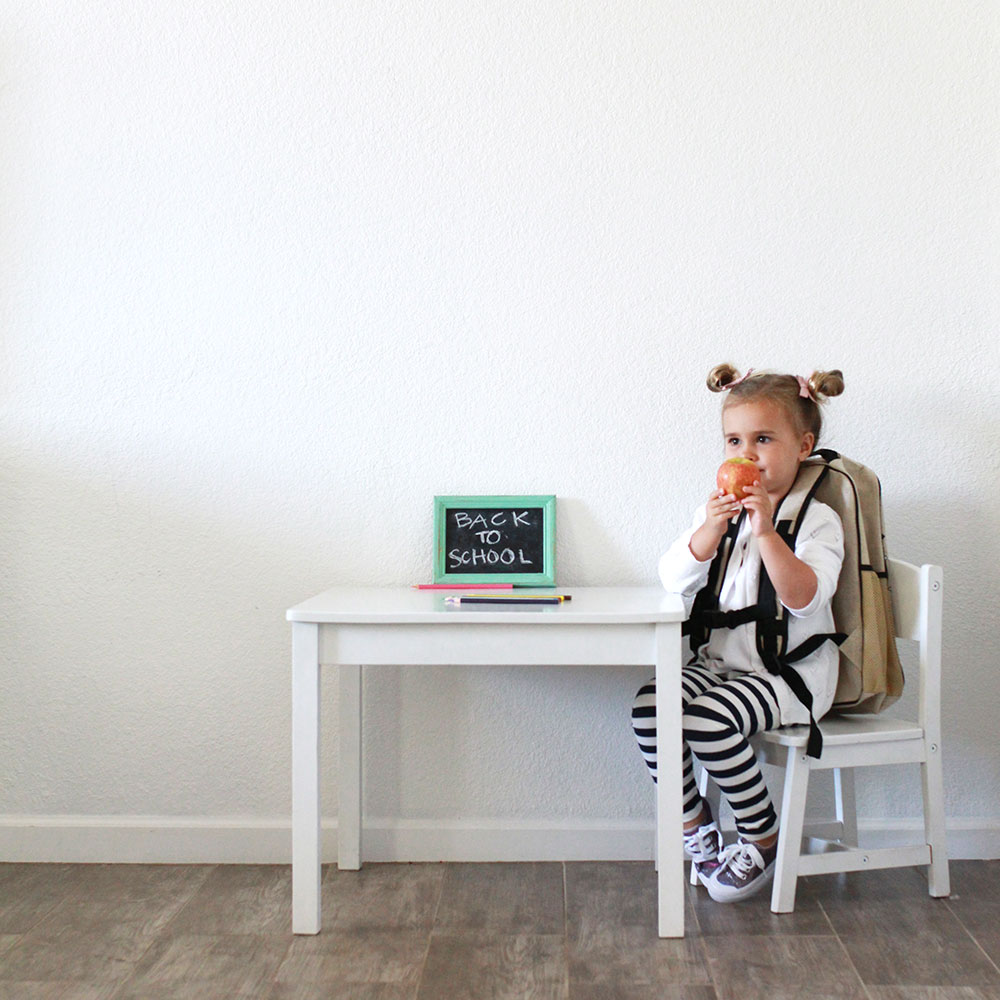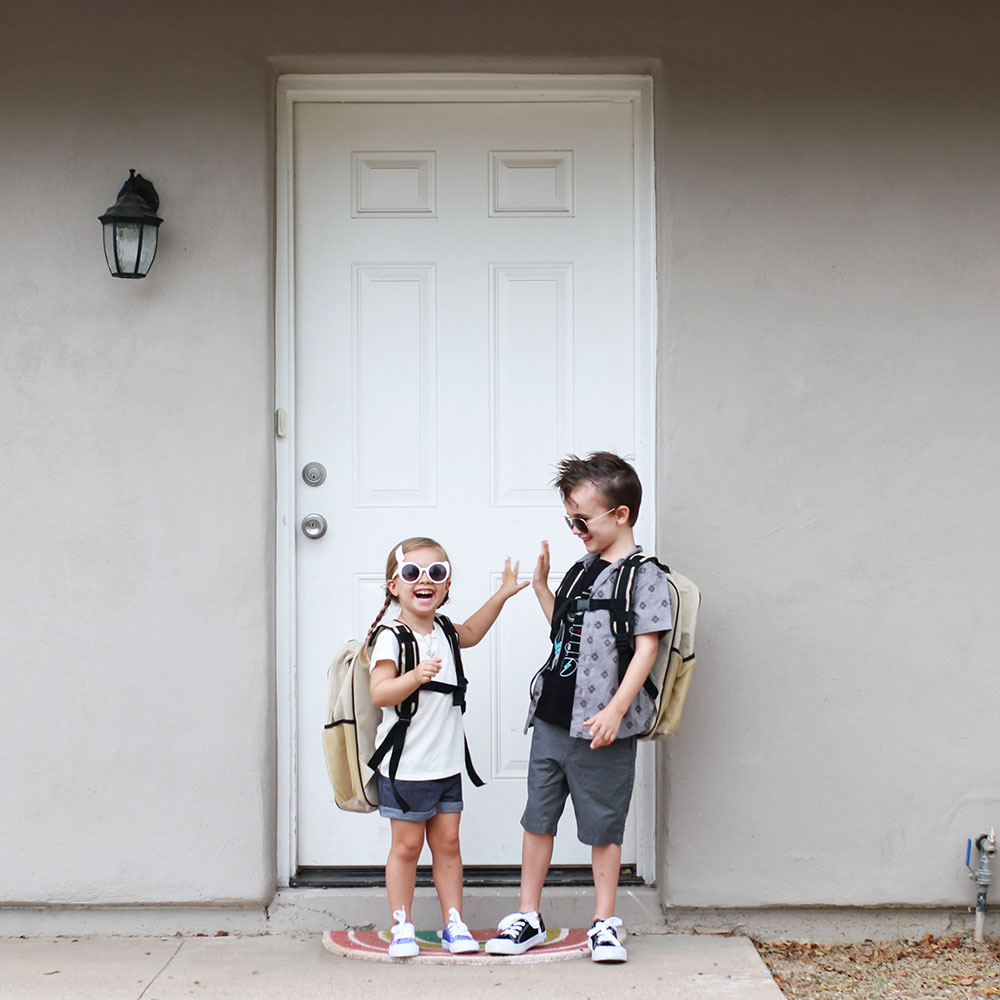 So even though our summer felt short, we are r e a d y to go back to school! I guess having a few new things so they can do it in style is pretty fun too. 😉
A special thanks to So Young for sending the kids their cute backpacks. Also thanks to Kmart for the new school duds and gear. This post contains some affiliate links. As always, all opinions expressed here are my own.