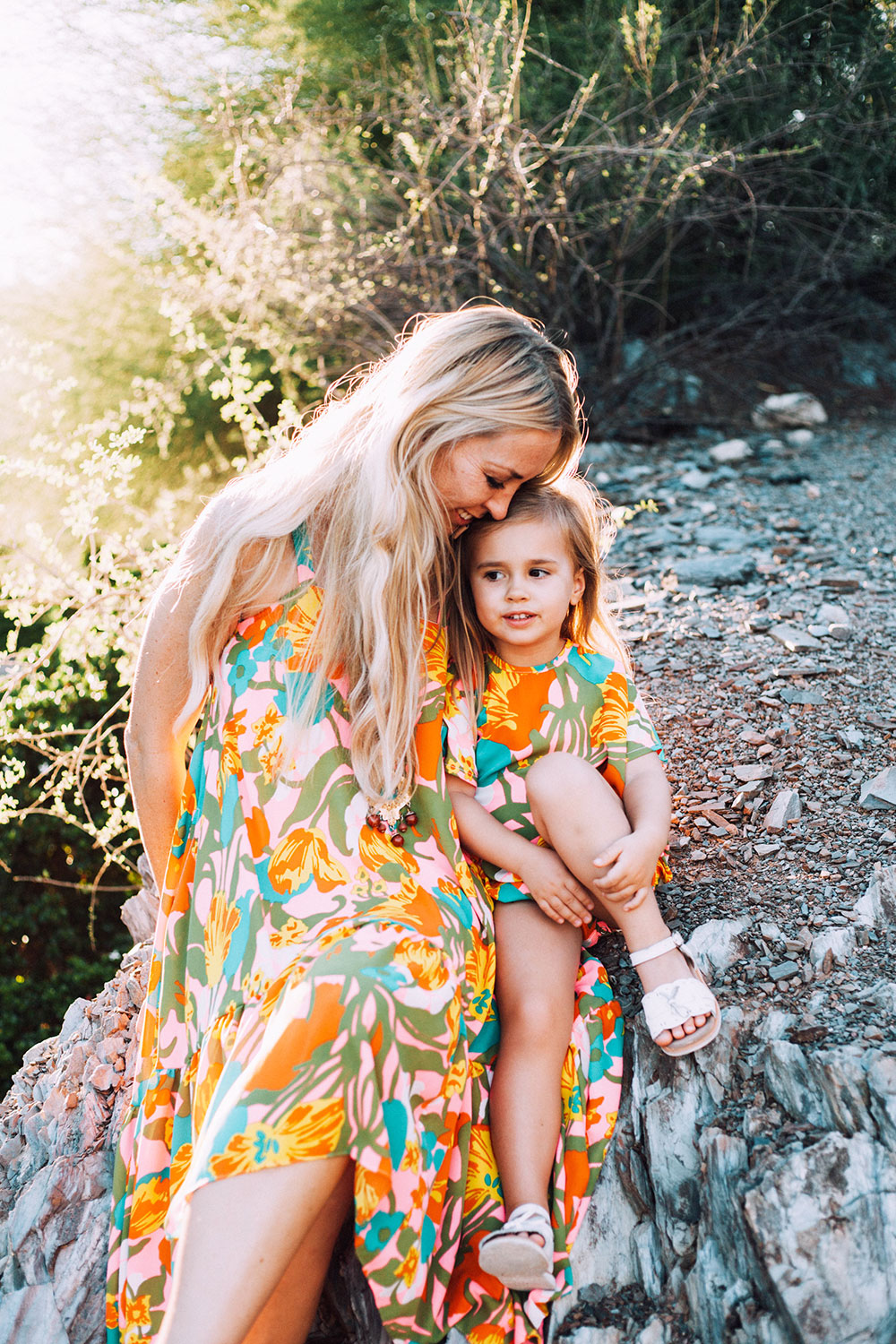 Last weekend, we had our one final summer staycation before the kids started school. This summer, we partnered with the Pointe Hilton Squaw Peak to do a series of three family staycations. We feel so fortunate to have had this opportunity! With our new house and well, three kids, life has been pretty hectic. So we opted not to do our normal travel this summer. Of course we have also felt the stress of so much going on. Having these little mini getaways has been a great way for us to just unplug from reality and connect as a family. Without having to go too far! I've said it before and I'll say it again, I'm a new big fan of staycationing!
*** KEEP READING FOR A FUN GIVEAWAY!!! ***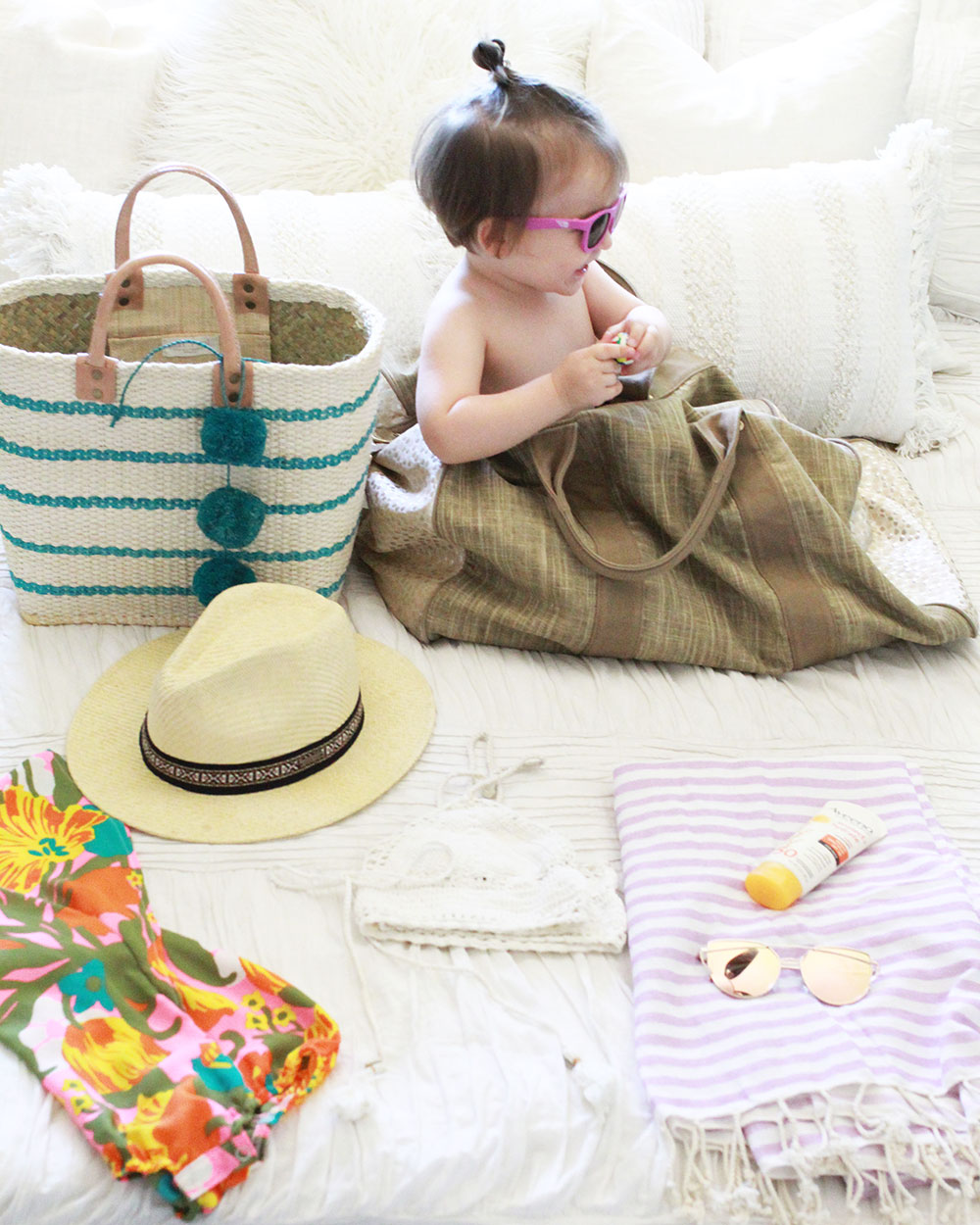 In our first and second staycations, we planned lots of activities for the kids and for us to do. But since this was just a short weekend trip, this time, we just basically went to the River Ranch Water Park all day every day. My big A looooves this water slide and went on it like 50x in a row, every time we were at the pool.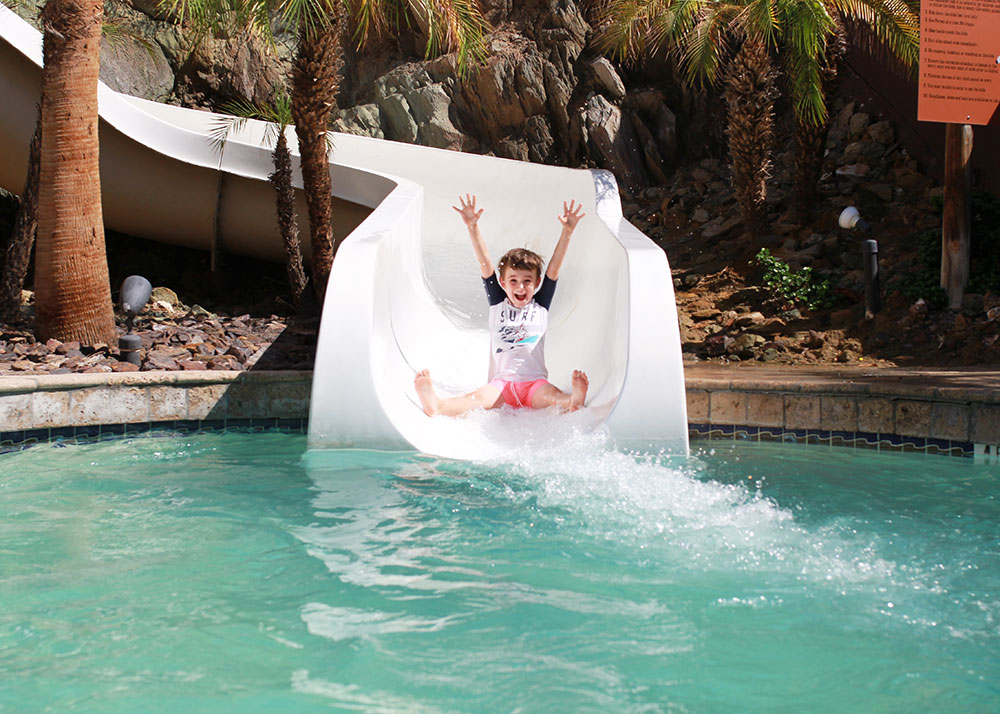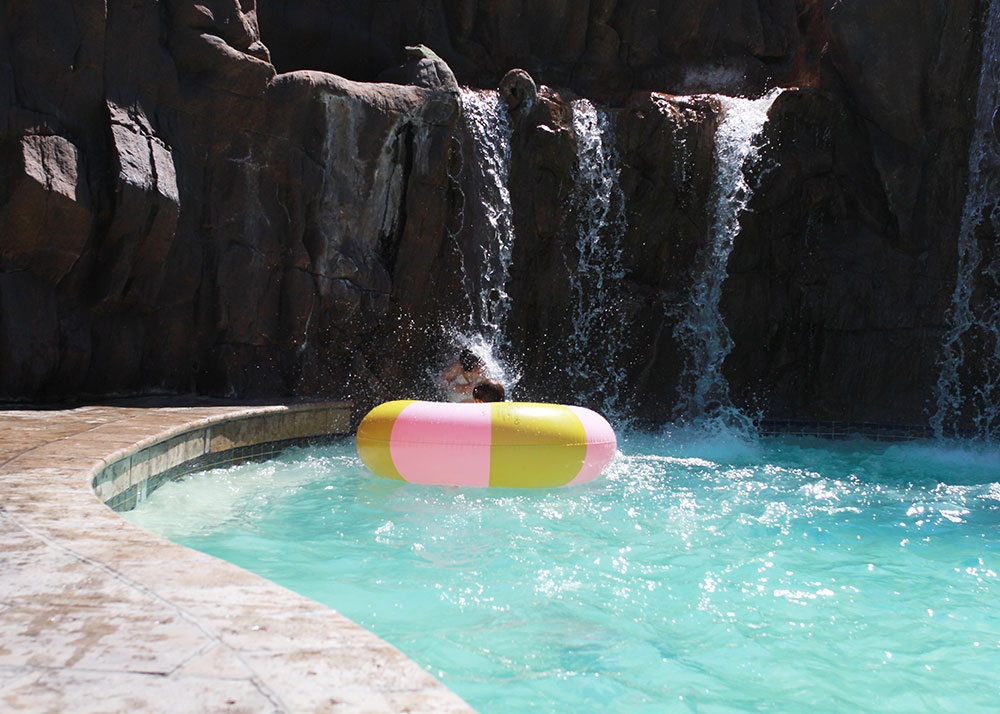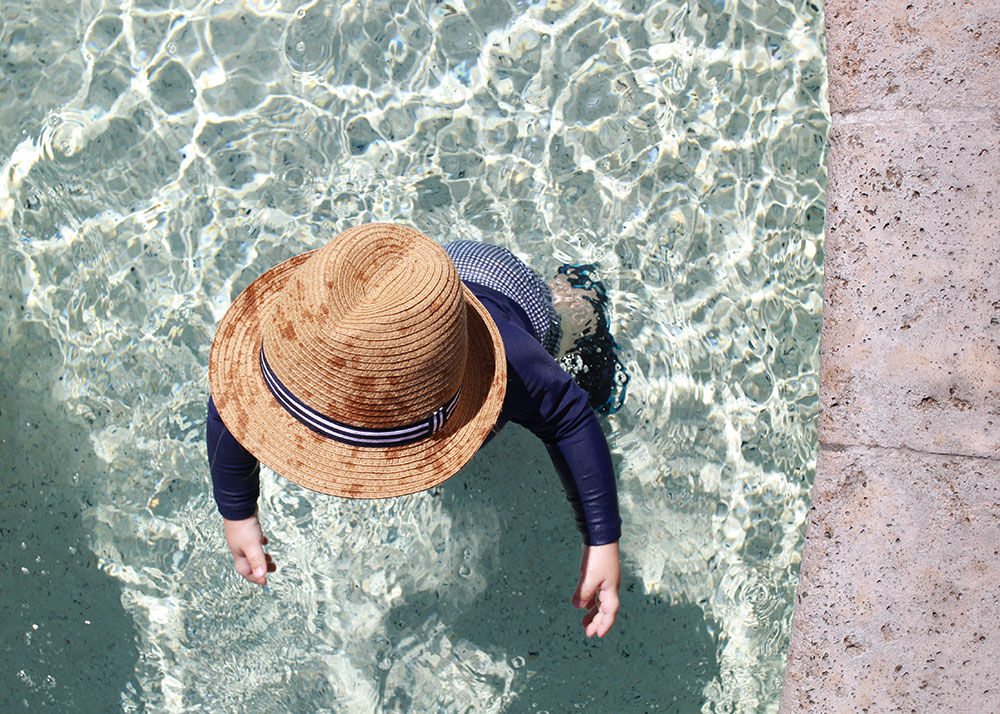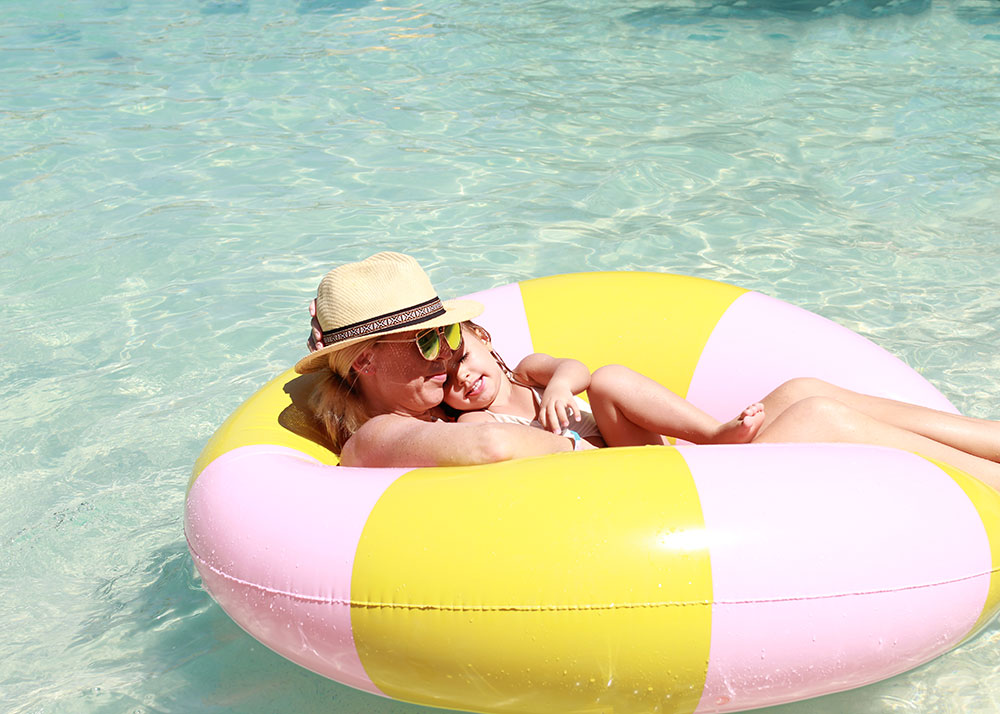 Speaking of being at the pool, we even went back to the pool at night on Saturday for the Dive In Movie. I was a little nervous about it since our kiddos are little and there were a lot of other kids there in the water when it started to get dark. But they actually did great and loved watching the movie from the pool! Such a cute idea for these hot summer nights!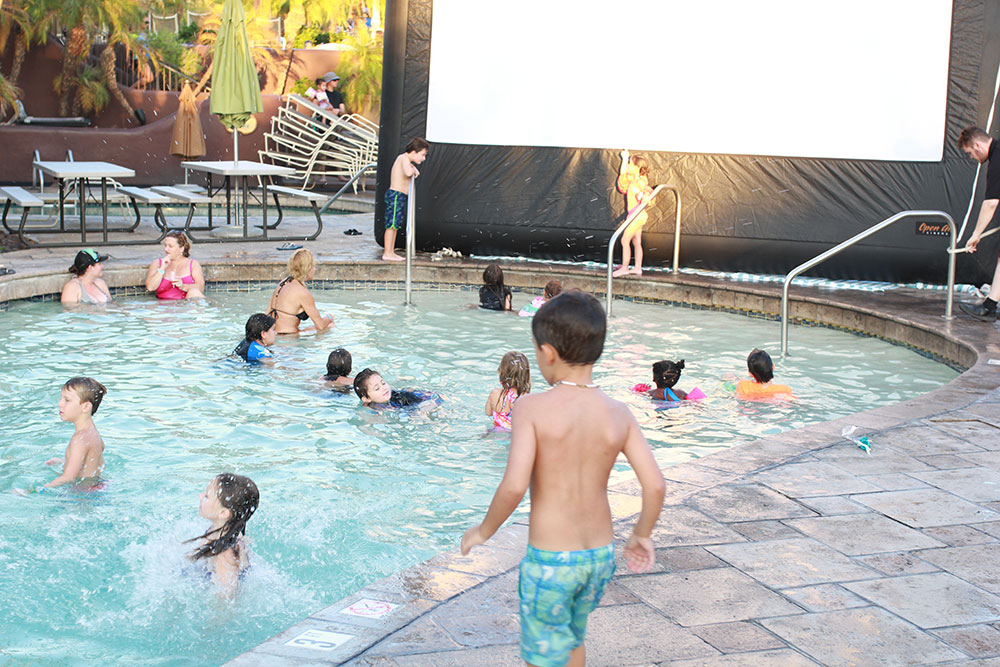 We all loved the room we stayed in. This is our second time staying in one of the Ambassador Suites, which is PERFECT for families. There is a large living space with a pullout couch, a large dining table, mini fridge, coffee maker, and a separate bedroom so that we parents did have to go to bed at 8:00 pm. And that is solid gold, my friends. The kids favorite part is always the bed jumping, of course. They honestly wake up like this: shot straight out of a cannon!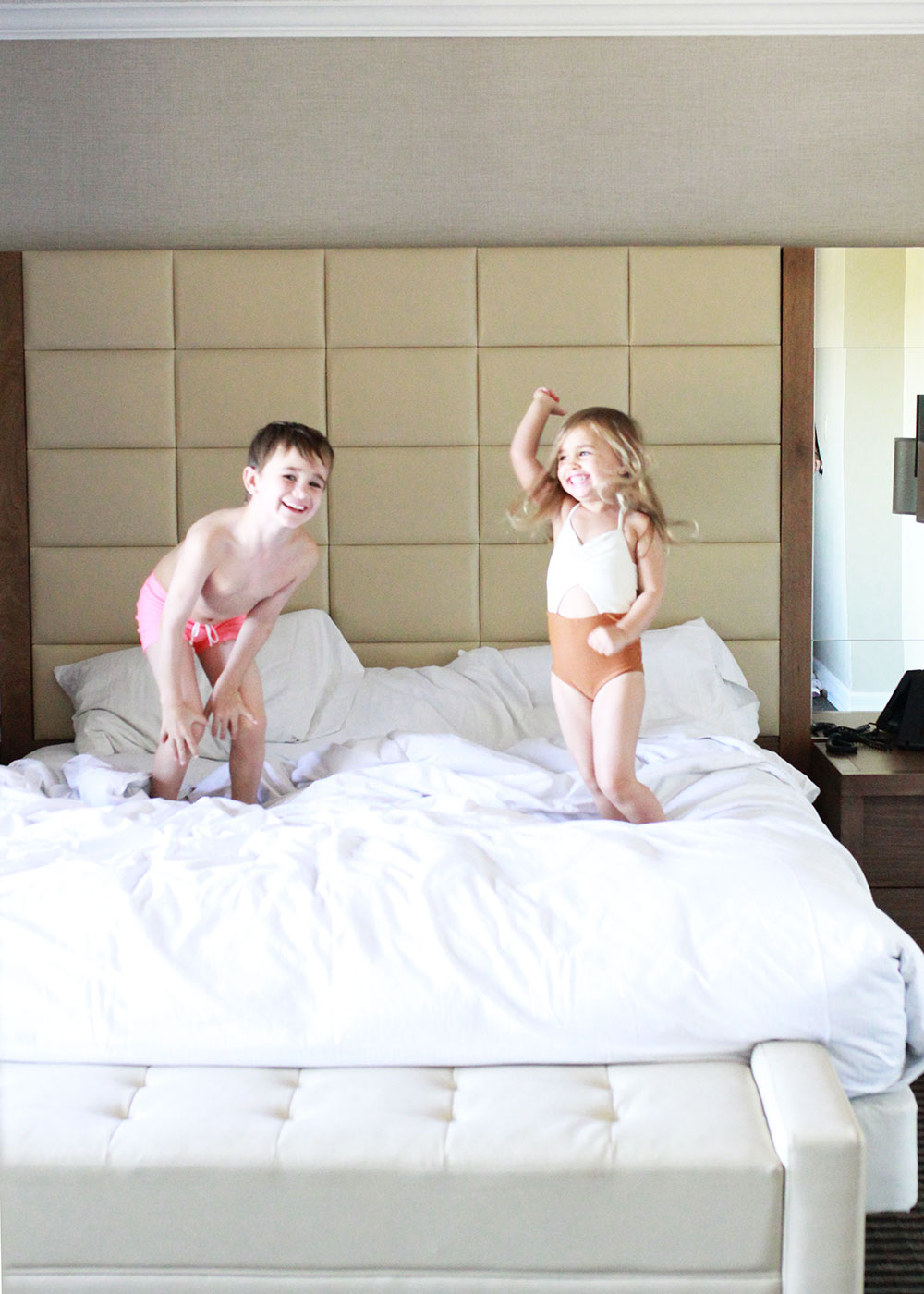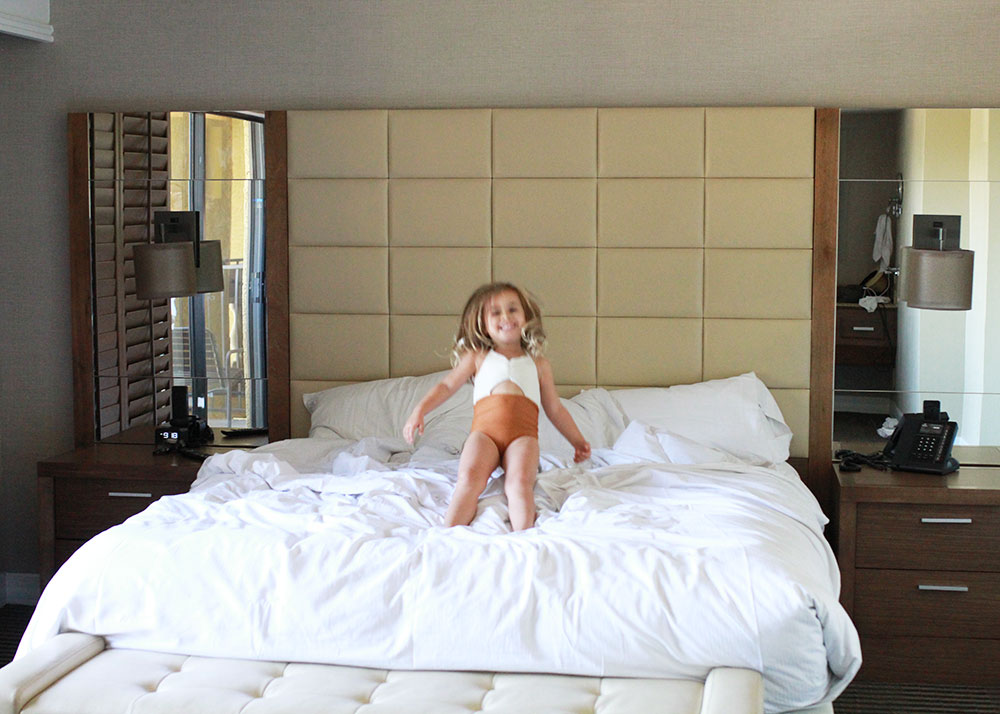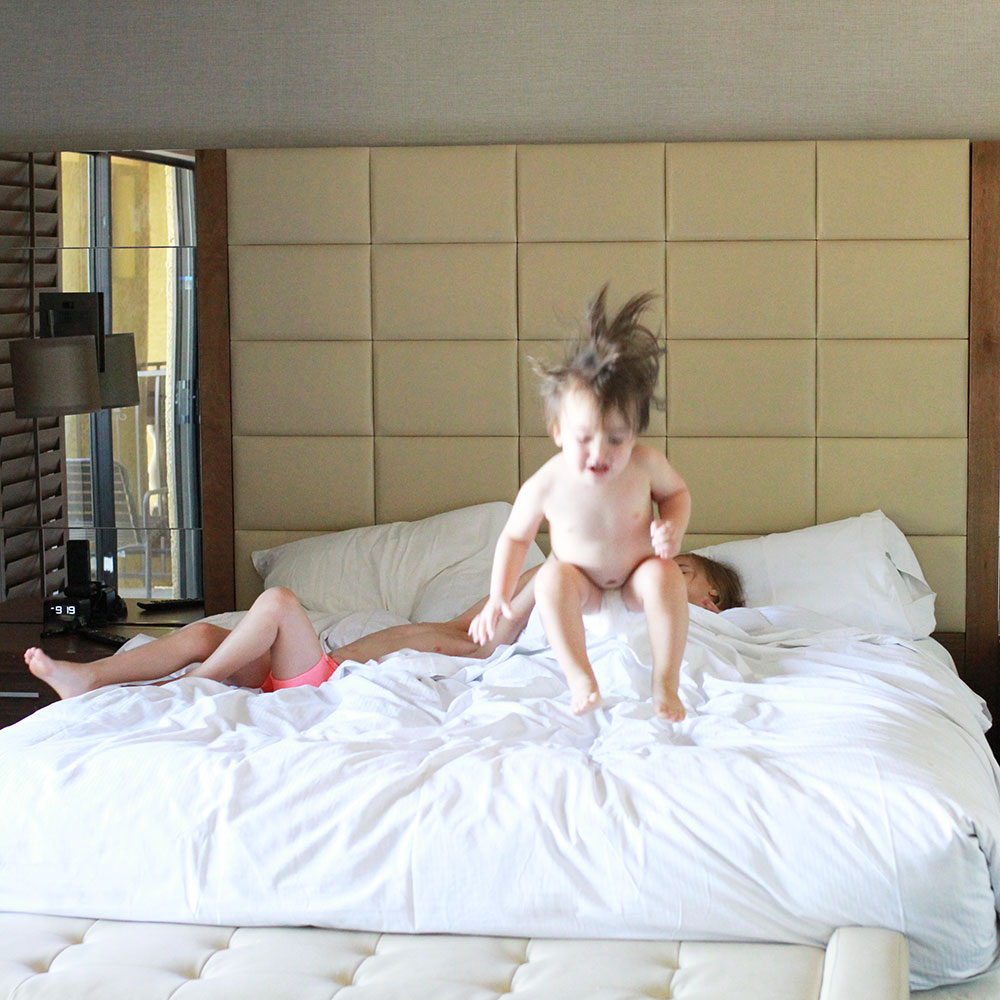 Another one of the best parts about a resort like the Pointe Hilton Squaw Peak is that you never really have to leave. For each of our stays, we just have dinner on site at one of the two full service restaurants. Which is also a treat in and of itself for us, because we don't really eat out much otherwise! [Not pictured: the s'mores we devoured for dessert one night from the Hole-In-The-Wall restaurant. YUM.]
The lovely Rachel of Griffith Imaging came over to meet us one night to take a few pics of our family. Always love the work these girls do so much. And aren't our matching girl's outfits by Crew & Lu the CUTEST?!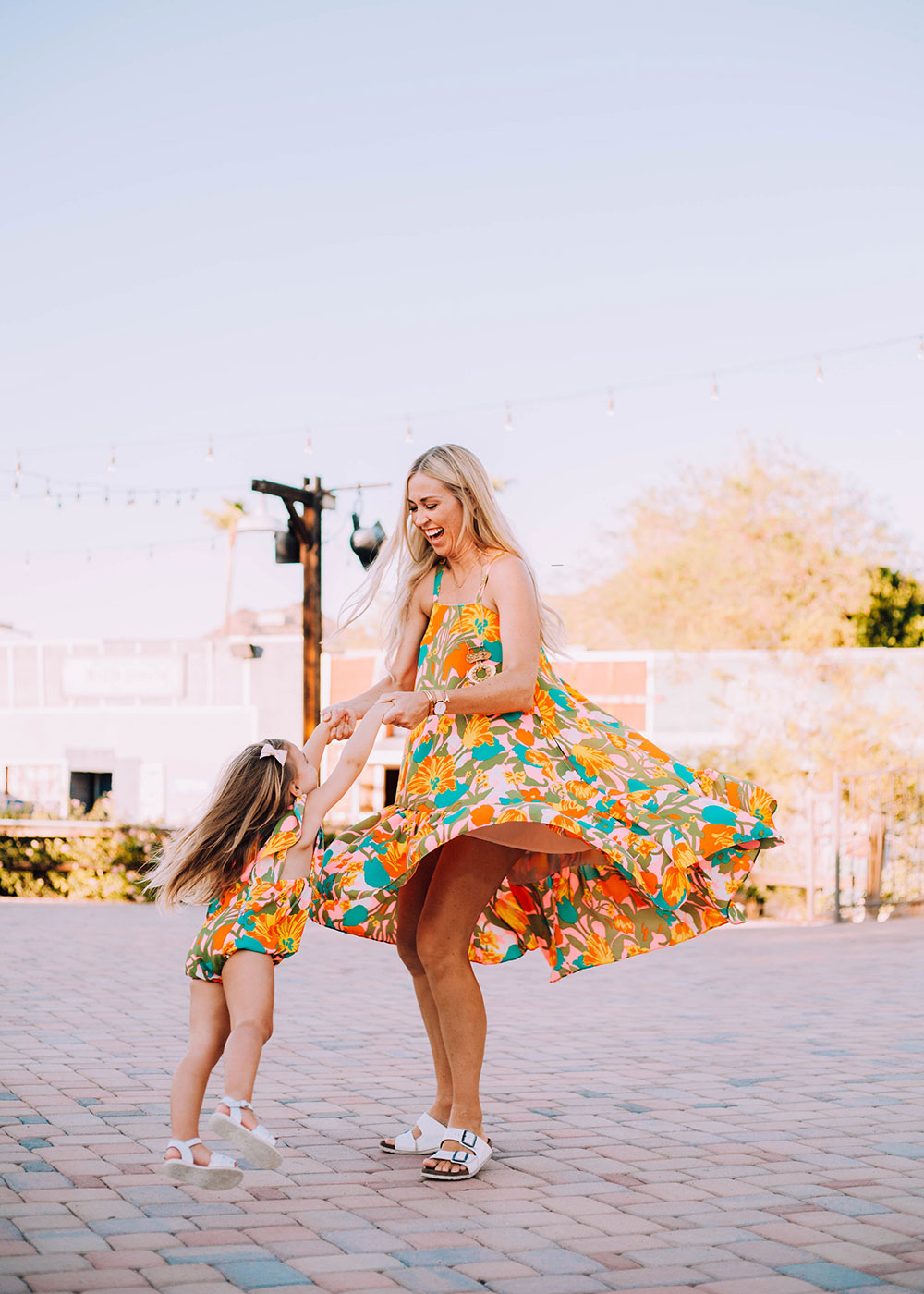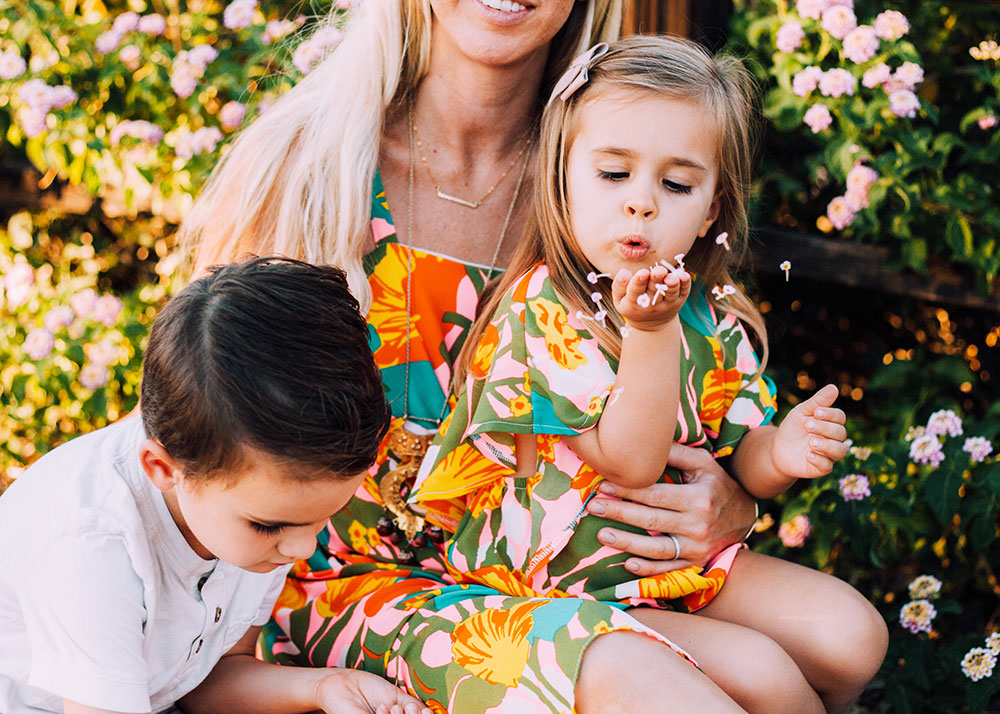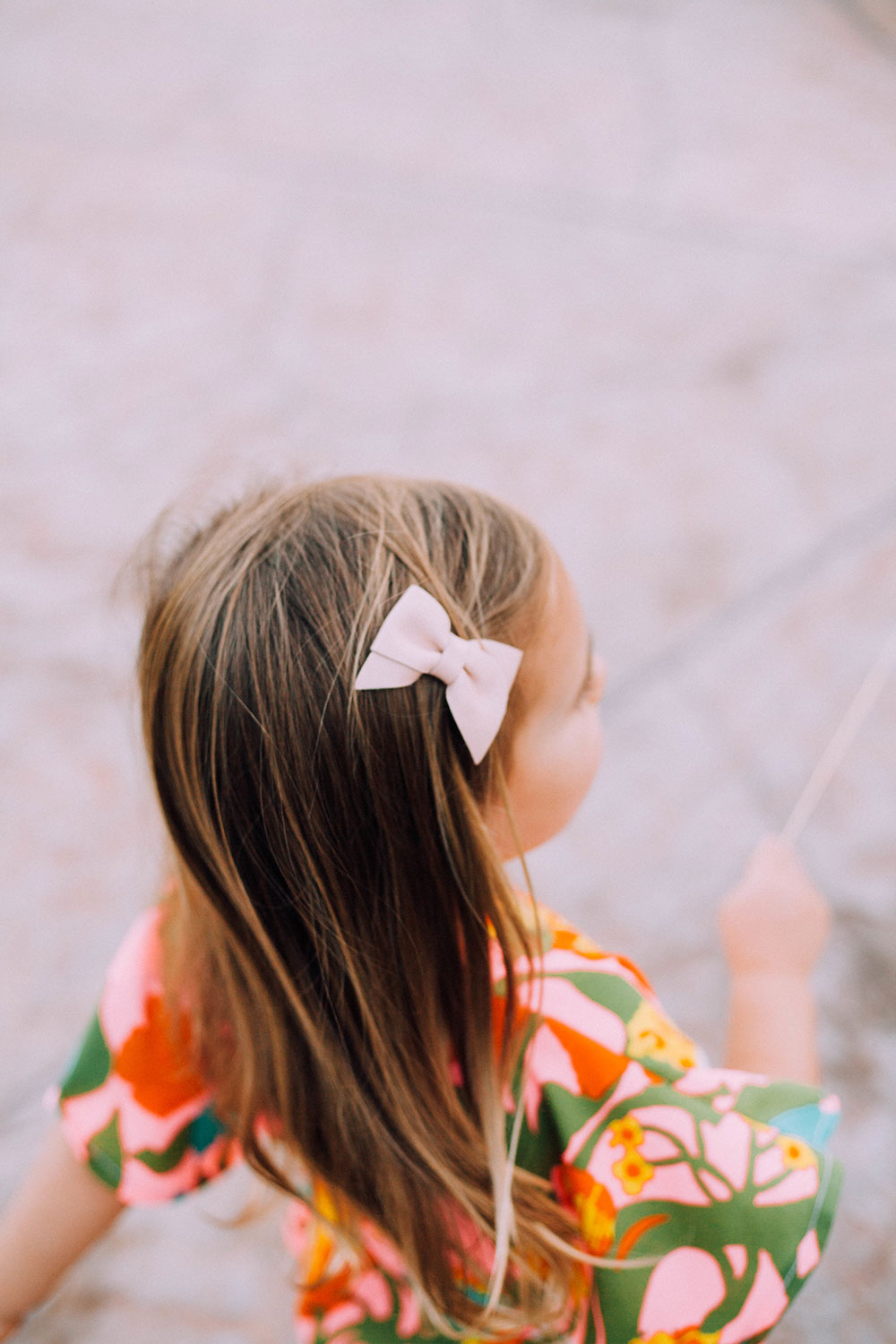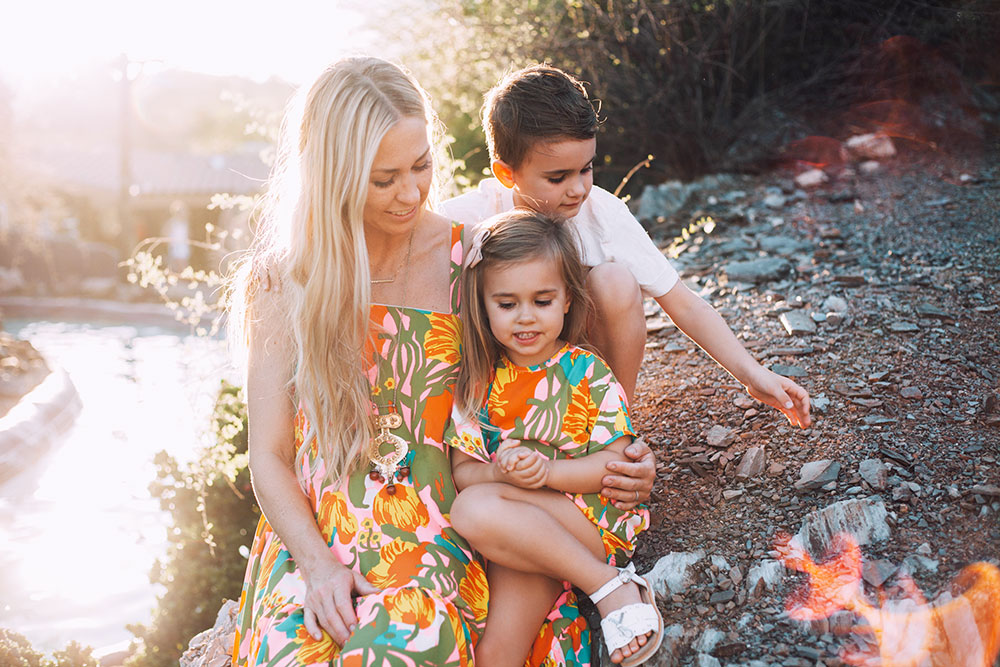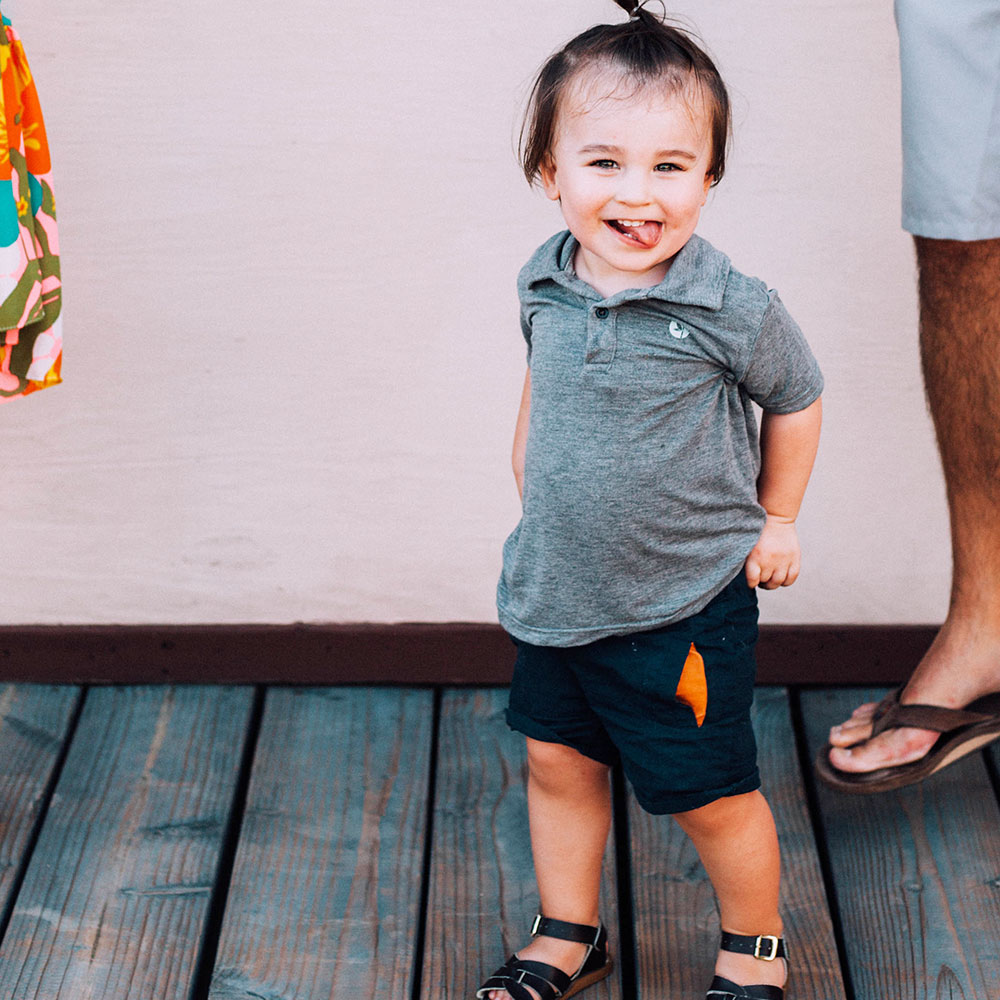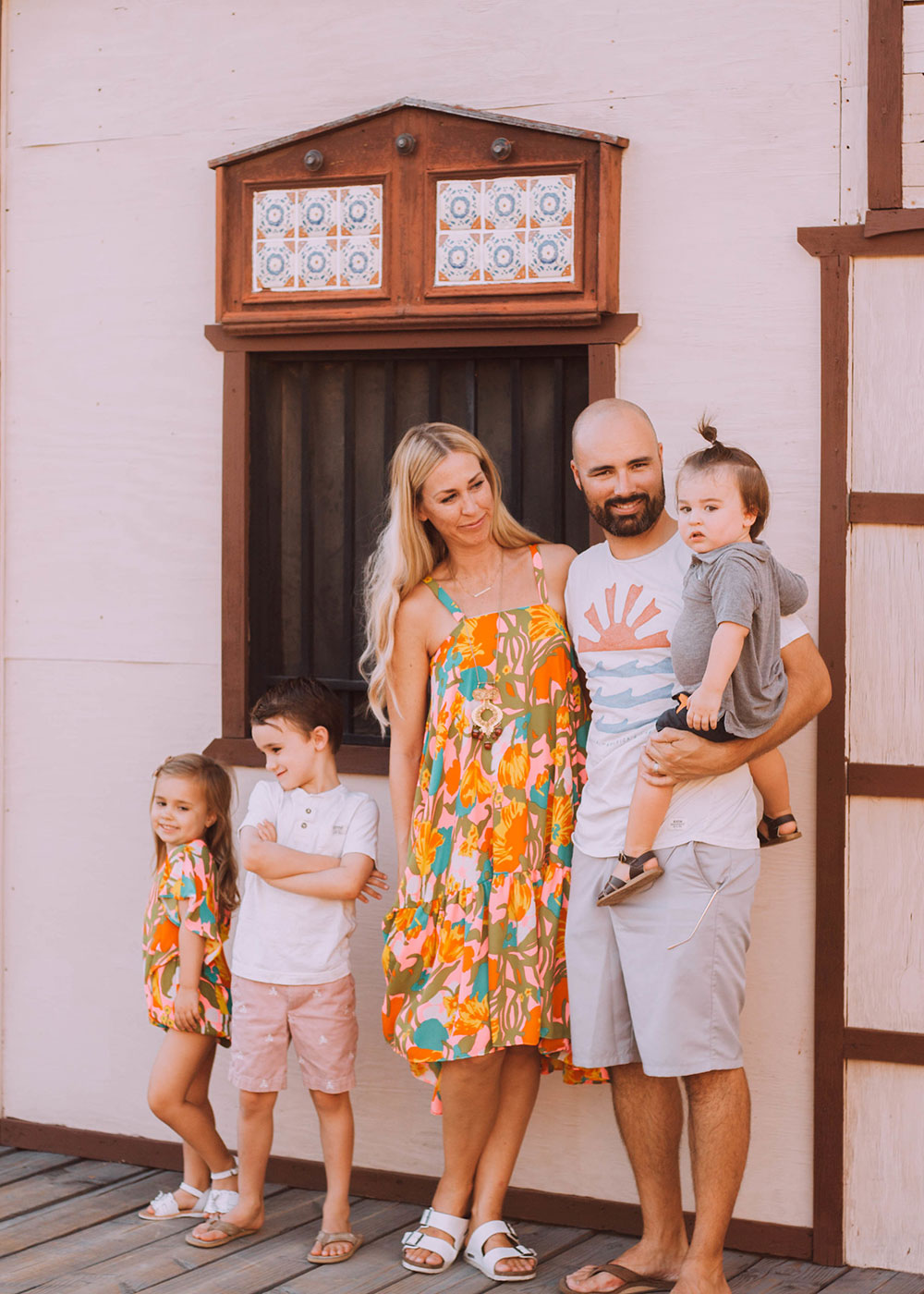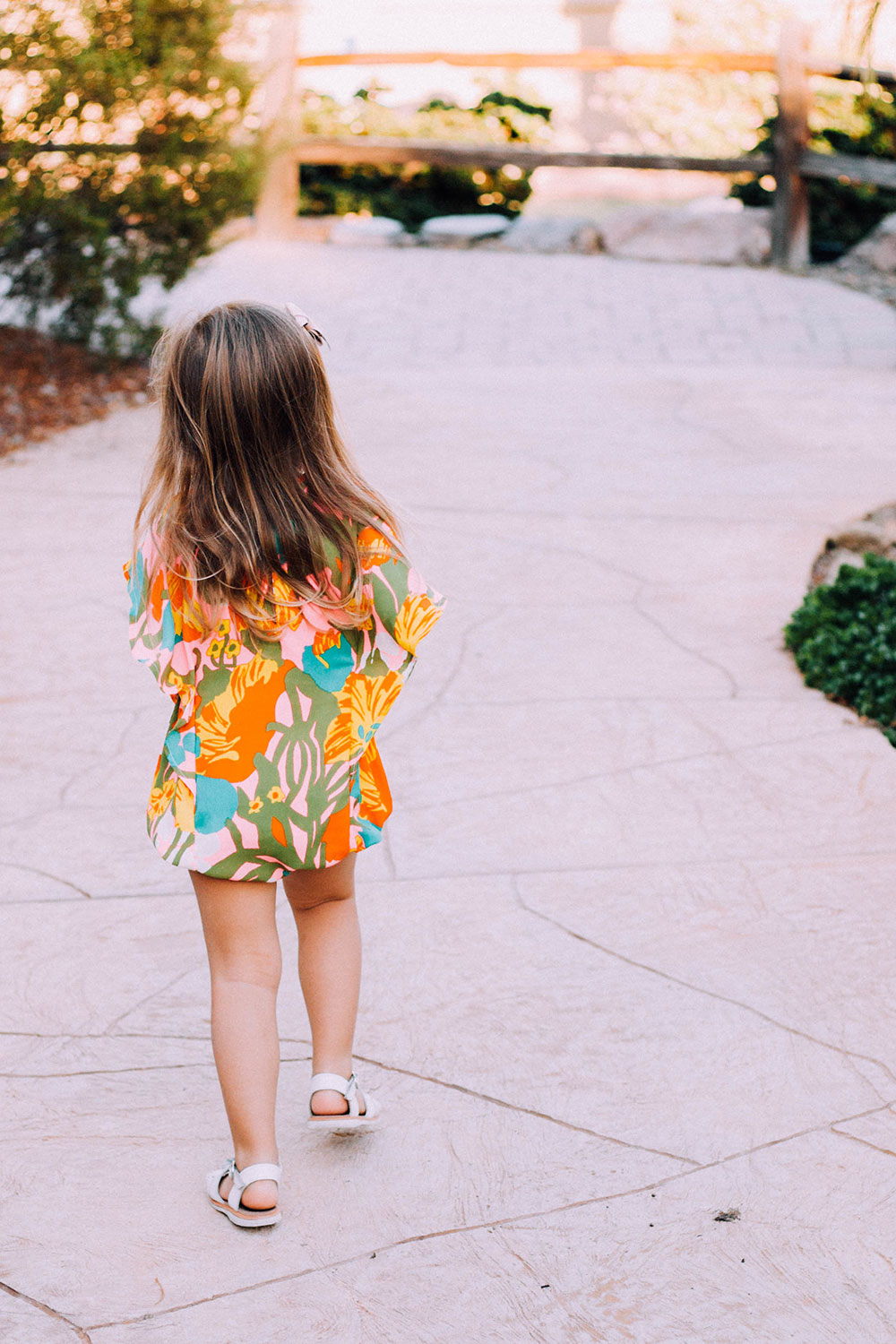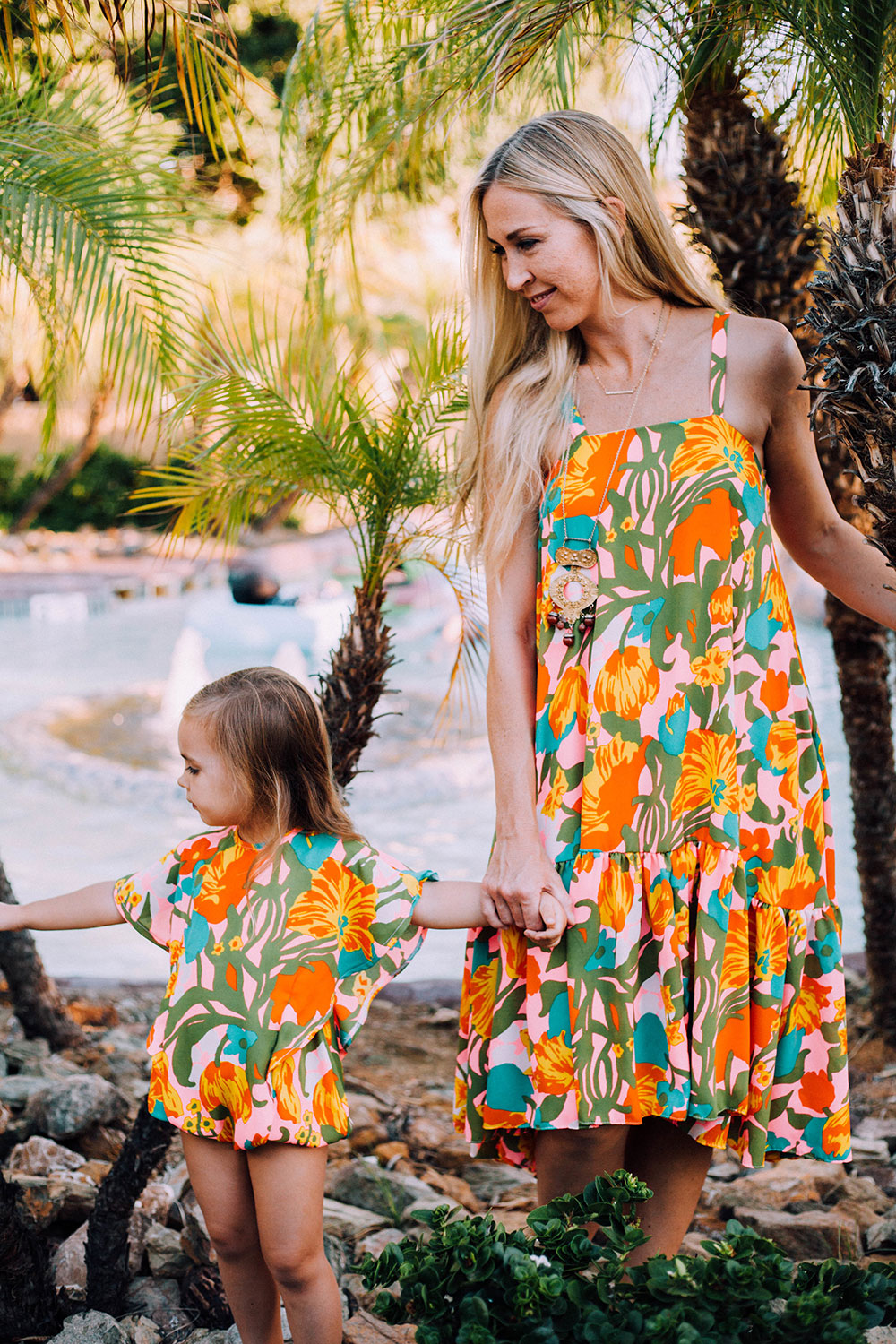 Ok, now for a fun GIVEAWAY!! Please visit my most recent post on Instagram!!
Be sure to follow all the rules for how to enter there!
The Fine Print: This giveaway is not sponsored or endorsed by Instagram. By entering, you agree to all of Instagram's terms of service. Must be 18 years or older and a resident of the United States. No personal friends or family members are eligible to win. Your Instagram account must be public at time of giveaway close in order for us to verify you have completed all rules. Giveaway runs from August 11, 2017 5:30pm PST and closes on Sunday, August 13, 2017 at 12:00am midnight PST.
:ecial thanks to the Pointe Hilton Squaw Peak resort for hosting our stays this summer at your resort. Thank you also to Crew & Lu for sending us these matching mama + mini outfits. As always, all opinions expressed here are my own!pm