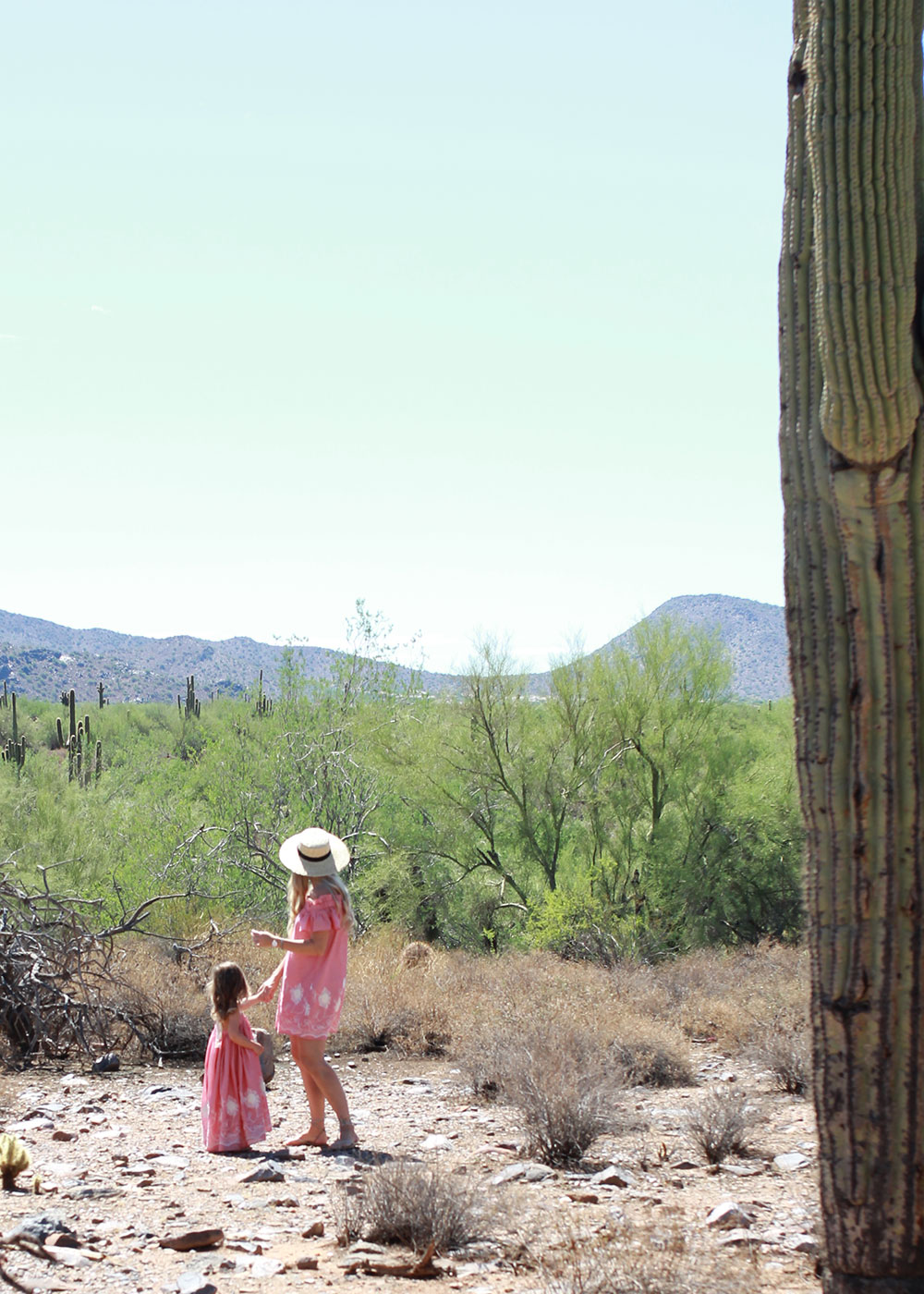 Here in the desert, it's pretty much always summer. But when I started going through these pics for this month's Love Styled post, these just gave me an Indian Summer vibe. I mean technically speaking, it just still is regular ol' summer here. The kids may be back in school but with it still being hot hot hot, my girl and I needed some new pretty dresses to keep us cool.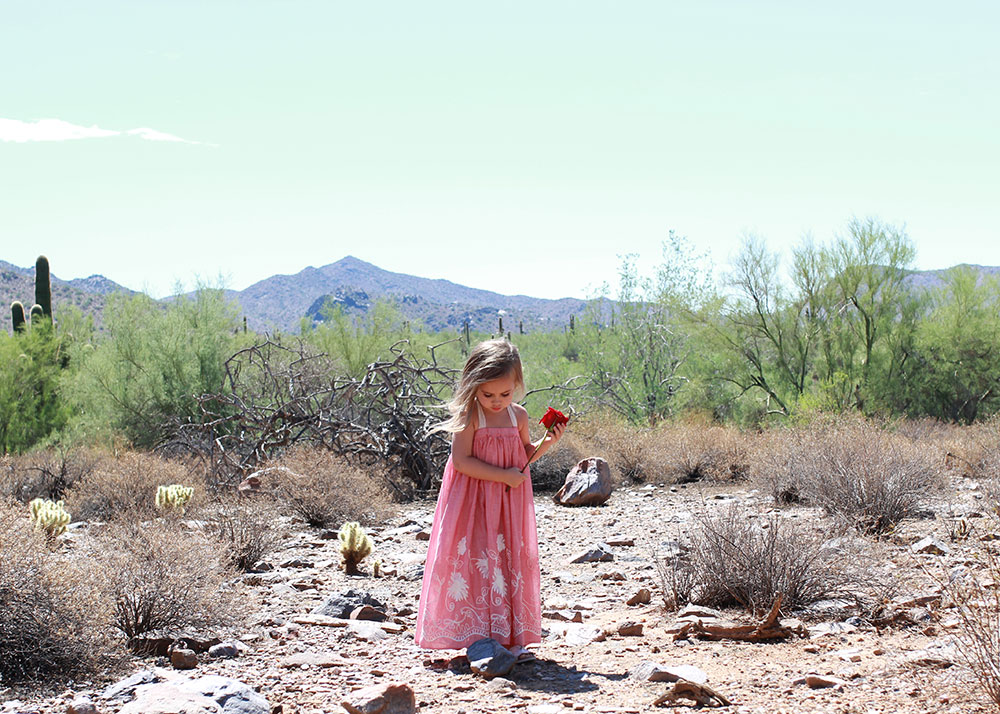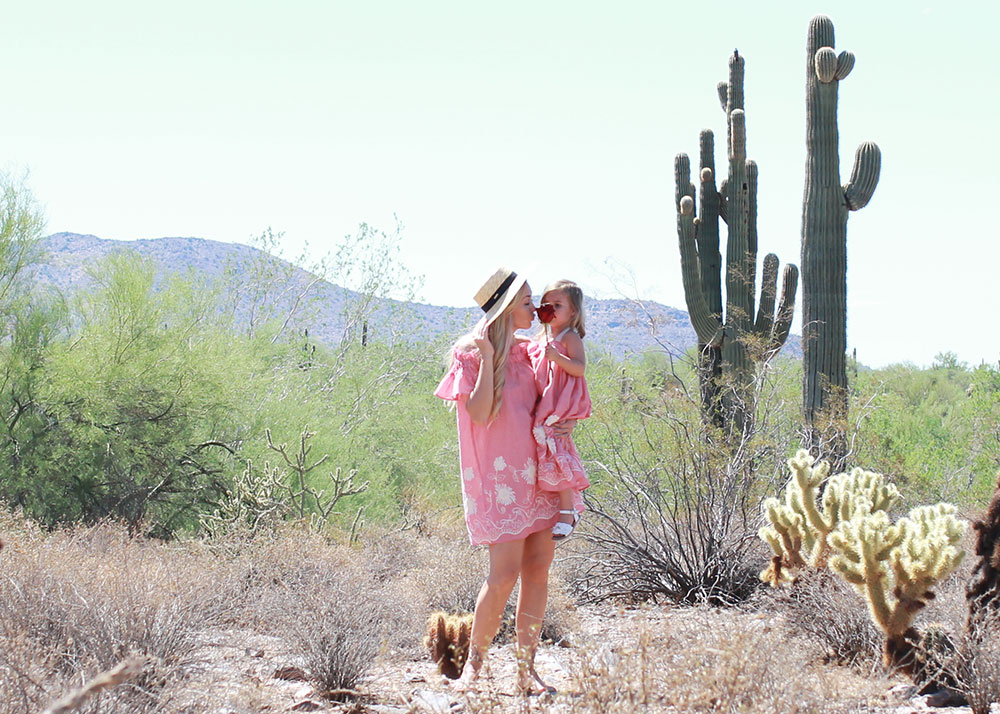 This mama and mini look was sent to us by our friends over at Ele Story. They have so many amazing pieces without being to matchy-matchy. Which as you guys know, is kinda my jam! I love to match with my girl, or as she calls it, be "twinsies". And she loves it equally as much. When we put these on she couldn't take her eyes off of hers, and kept sweeping and twirling it around. She also didn't want to take it off and has asked to wear it every day since! If she wasn't so messy, I'd probably let her. 😉 And the quality of these fully lined, well constructed garments made from all natural materials just gives me all the heart eyes.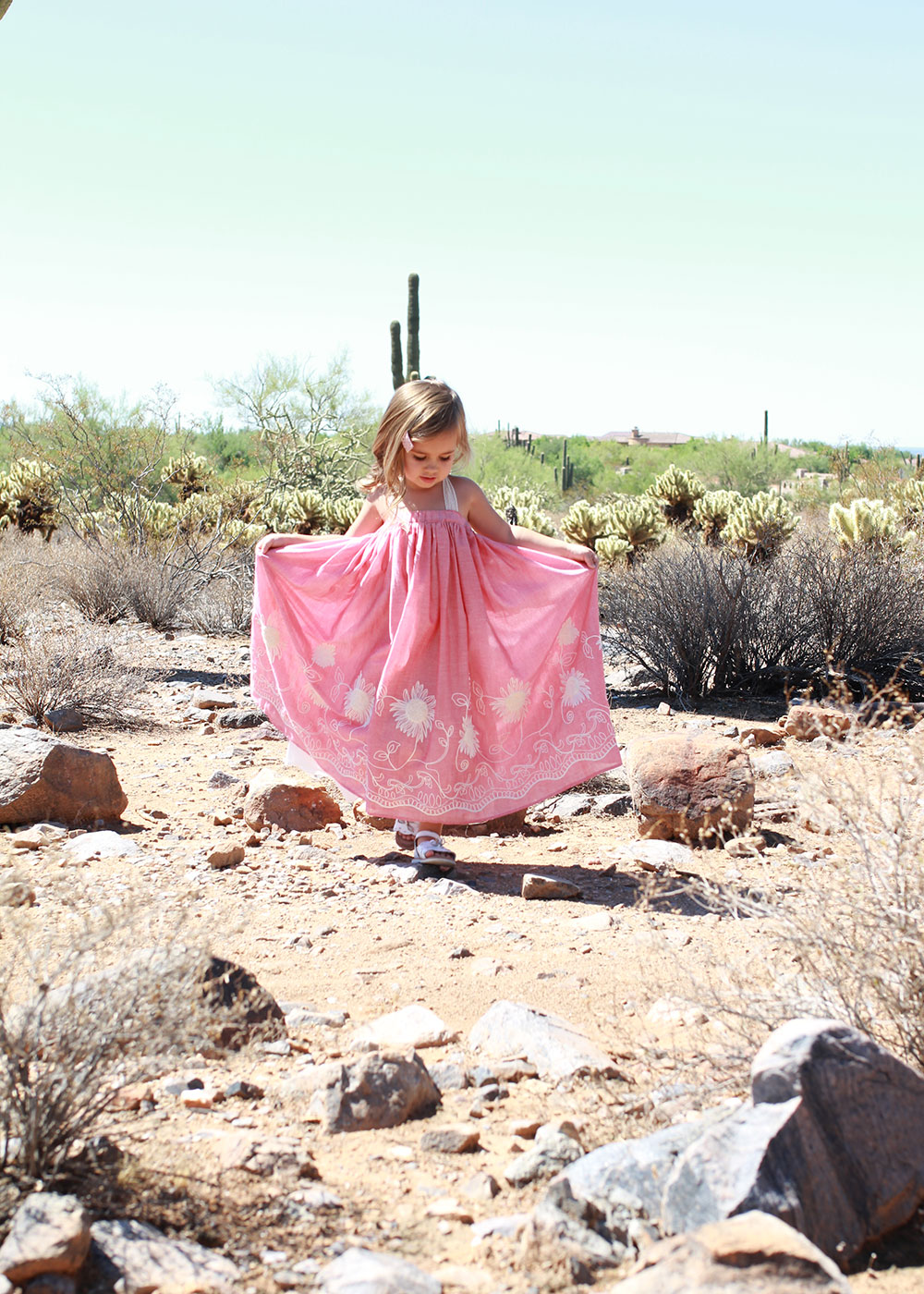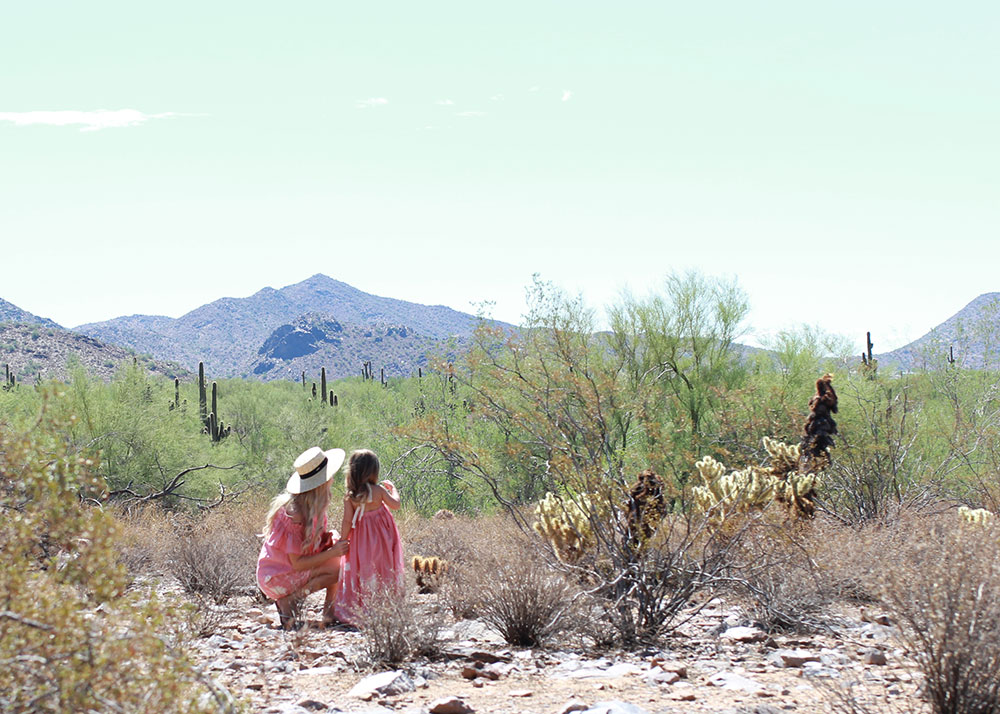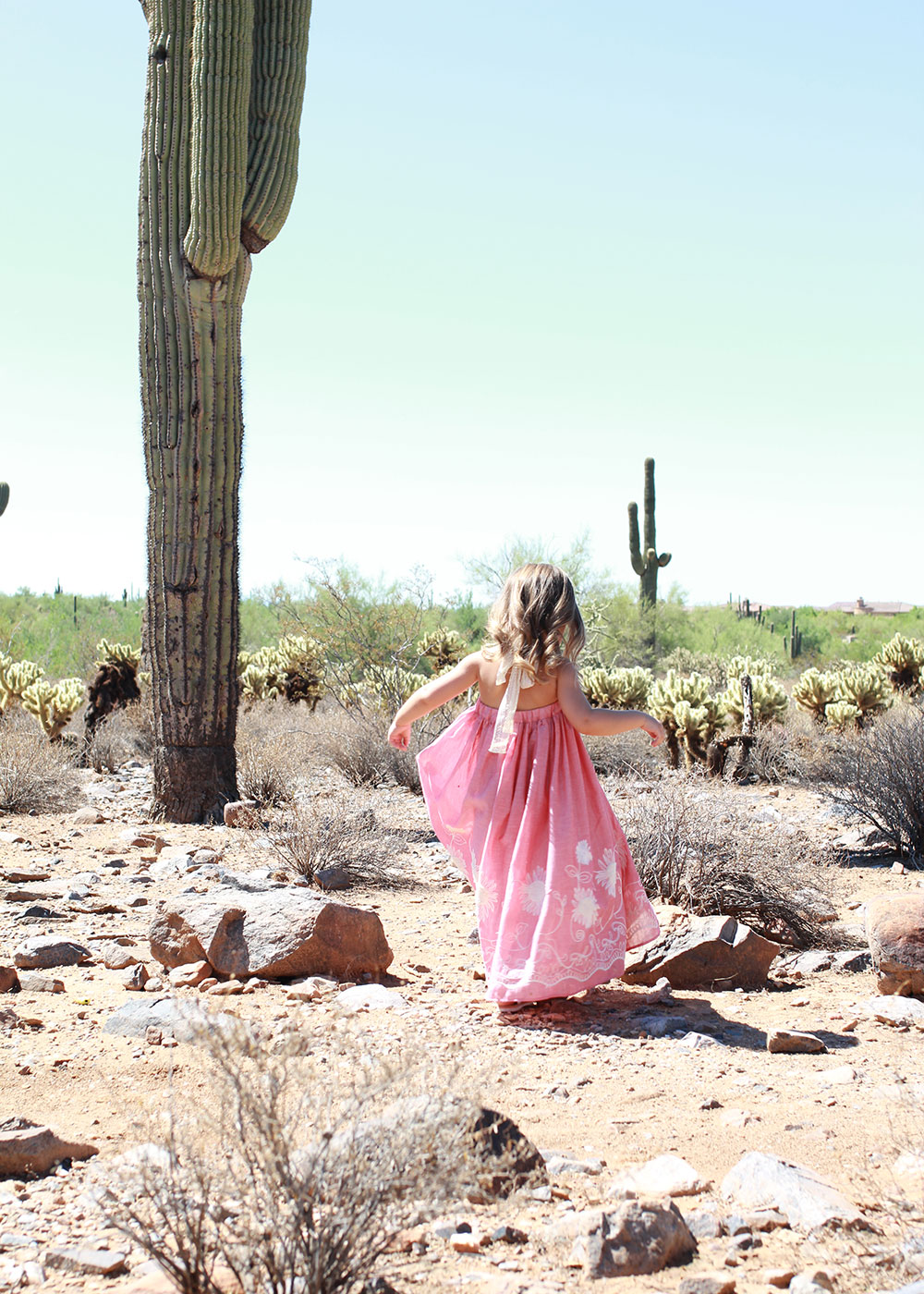 Life has been pretty crazy lately with our house remodel finally coming together and our move coming next week! I have some things planned here for the blog already, but I might not be as active with it here and on social media. So if you don't hear from me, that's why!
I'm also very anxious for everything to just be done already. Most impatient person EVER over here. But it's going to be a while for us. For those who have asked, we are moving into the house, but it won't be finished yet. As of today, they have finished the floors, but we are still waiting on the kitchen countertops, appliances, and a few other small things. We will move into what was the existing house, before the previous owners started the addition. The addition will be finished after we move in. Actually, we haven't even started on that side yet, because we still have to go through the permitting process. And then the third phase will be adding on the casita for my parents, which is actually a pretty huge project in and of itself.
So anyway, that's the brief update as of now! I will of course continue to update you guys here. I also give lots of sneak peeks over on my Instagram stories whenever I drop by the house, it you're into that kinda thing!
Also, a question for you guys, because I am the biggest procrastinator when it comes to packing and unpacking. How do you stay organized when you have to do it? I love being organized, but sometimes I just get so overwhelmed and then I do nothing. Gimme all your tips!
In the meantime, if you have somewhere special to go with your mini, or if you just love dressing up like we do, be sure to check out Ele Story, for the most darling mommy and me dresses!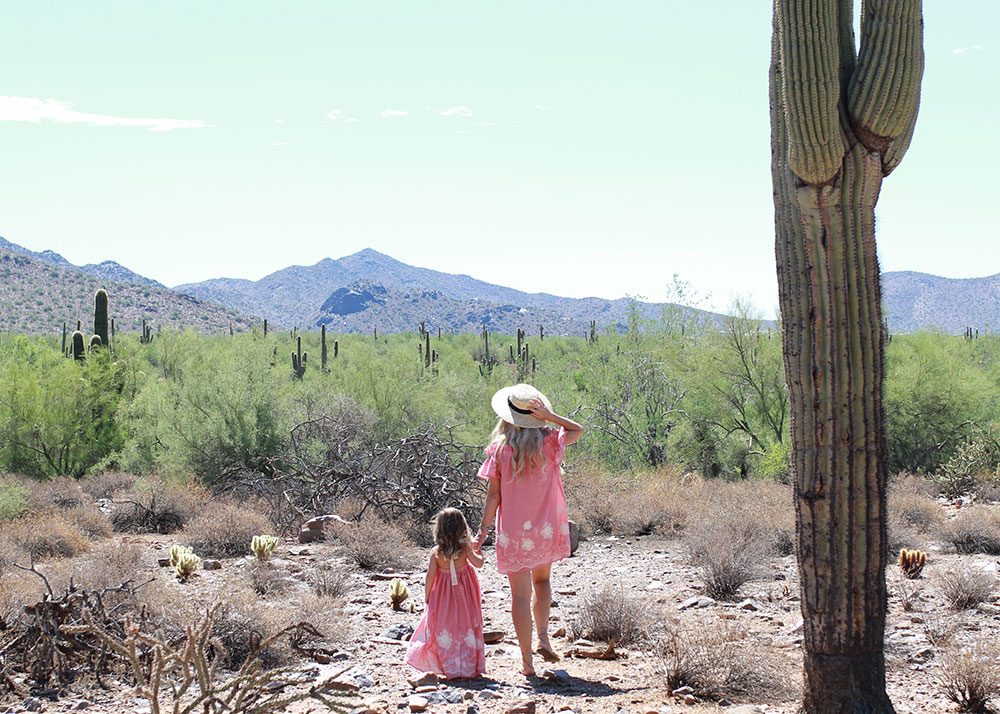 A special thanks to Ele Story for sending us these dresses! As always, all opinions expressed here are my own!