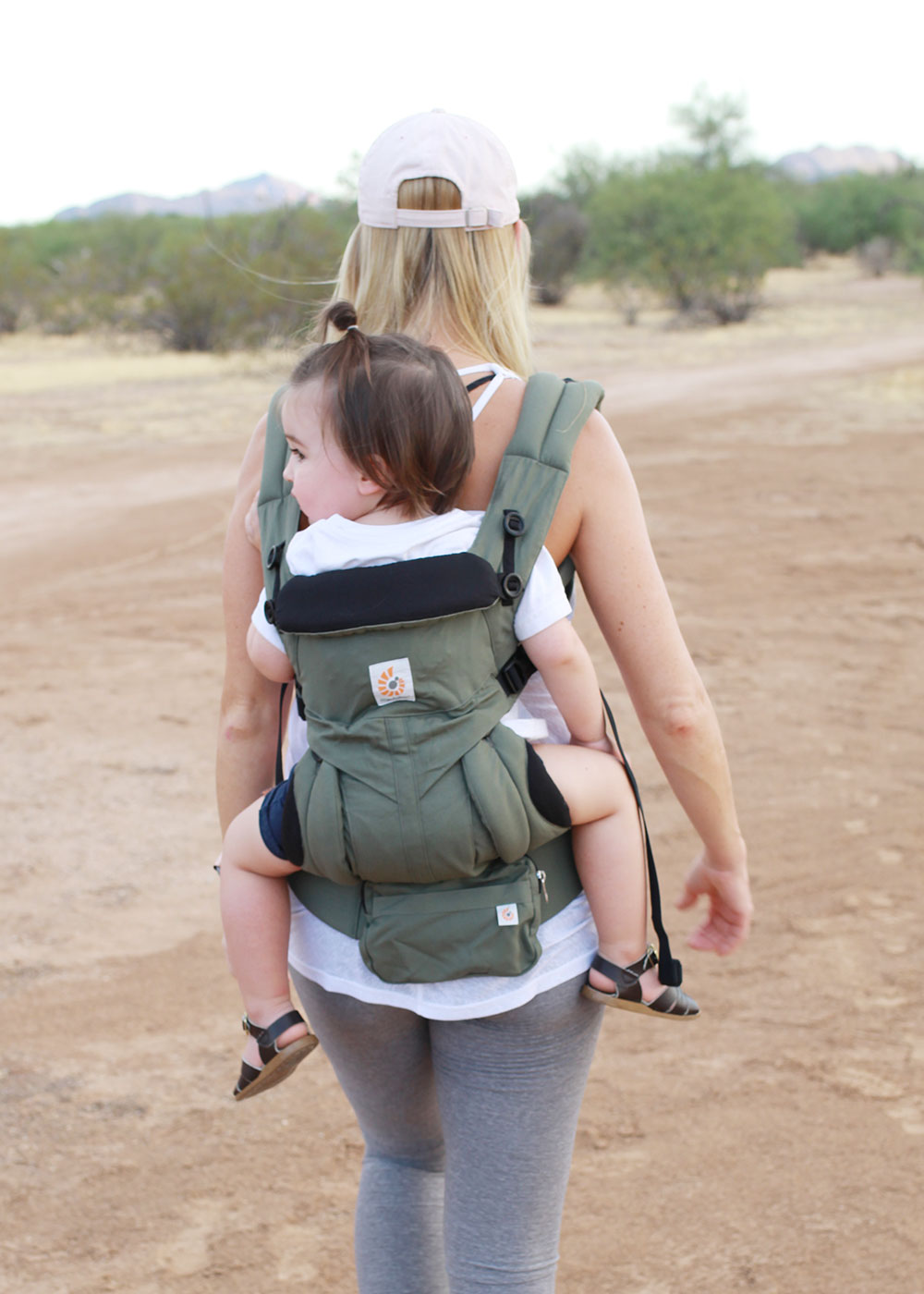 In between the hectic-ness of moving this week, I had the opportunity to try out the new ErgoBaby 360 Omni carrier. We spent most of our weekend packing for the move, and then at the end of the day Sunday, we just decided to break out for a little family walk. It's still really hot hear in the desert, even in the evenings. But the skies have been so beautiful in the evenings with monsoon season in full swing, we thought it would be a good break for us all to step outside, even if for just a bit. Plus, it gave me a chance to try out this new ErgoBaby 360 Omni.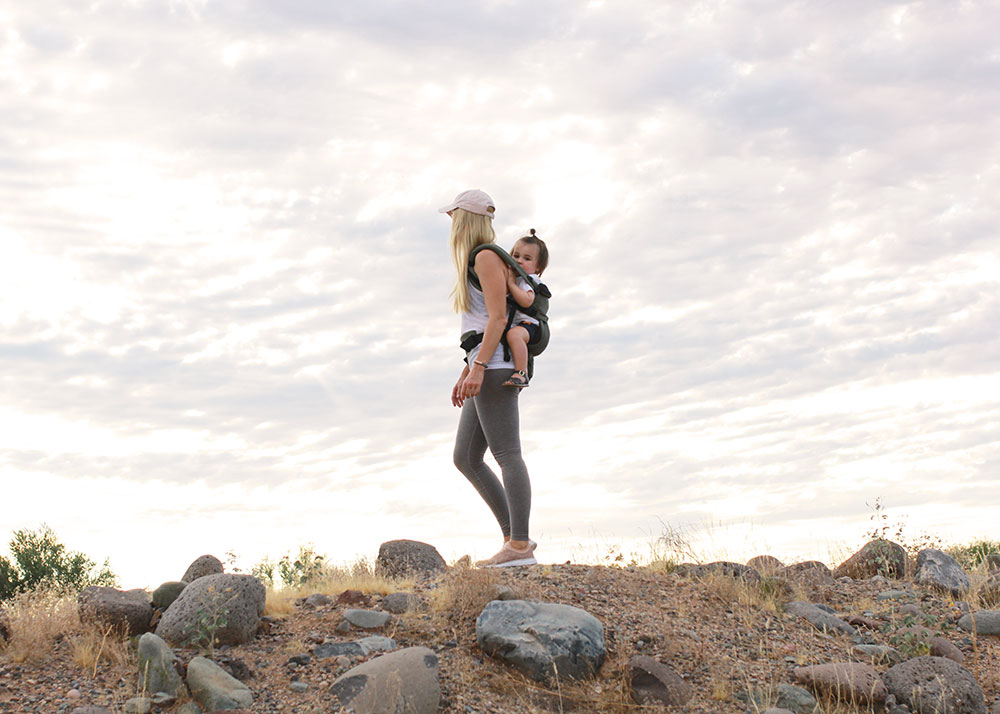 If you have been following me for a while, you already know that the Ergo is one of my long-time favorite products for baby and is also one of my top three choices for ways to baby wear. [See the other two here.] But there was always a few things I wished the Ergo had. The original Ergo did not allow baby to face outward on your front, had a small pocket that wasn't really functional, and for infants, you needed an insert. The insert was awkward and made baby extra hot in there, so I alway used my original Ergo when my babes were a bit older. The first Ergo 360 addressed the infant insert issue by eliminating it and making the seat portion adjustable. It also allowed baby to face outward on your front. I'm not much for babies facing outward, but it seems to be a feature that a lot of parents like, so it's nice to have!
I was just telling some of my friends the other day that this this latest ErgoBaby 360 Omni version is like all the things you wished your Ergo could do! It also has this cute removeable pouch that can fit my cell phone, a pacifier, and keys. YAY. Just about all I need if I am outside with my babe. A few other new features that I am loving:
the straps can be worn either in the traditional way or criss crossed in the back! these straps are a bit more narrow than the original ergo, but still padded and comfortable.
even with the new additional pocket, the full sized hood is still in there!
in addition to the adjustable buttons on the seat (for forward vs backward facing), there is now a heavy-duty velcro to adjust the lower part of the seat so it can go in for tiny babes and out as baby grows!
the clips for the shoulder straps require two hands, so little fingers won't be able to undo them while you're wearing baby.
the waist strap has a padded area for lumbar support when wearing baby on front, that is also comfortable on your front when wearing baby on the back.
In all honesty, it has been a while since I've worn Diego because he is just getting so big now. It makes me sad that he is my last baby and soon I won't be able to wear him at all anymore. But had this carrier been around when any of my babes were younger, I for sure would have jumped on this! Suffice to say, I LOVE this carrier!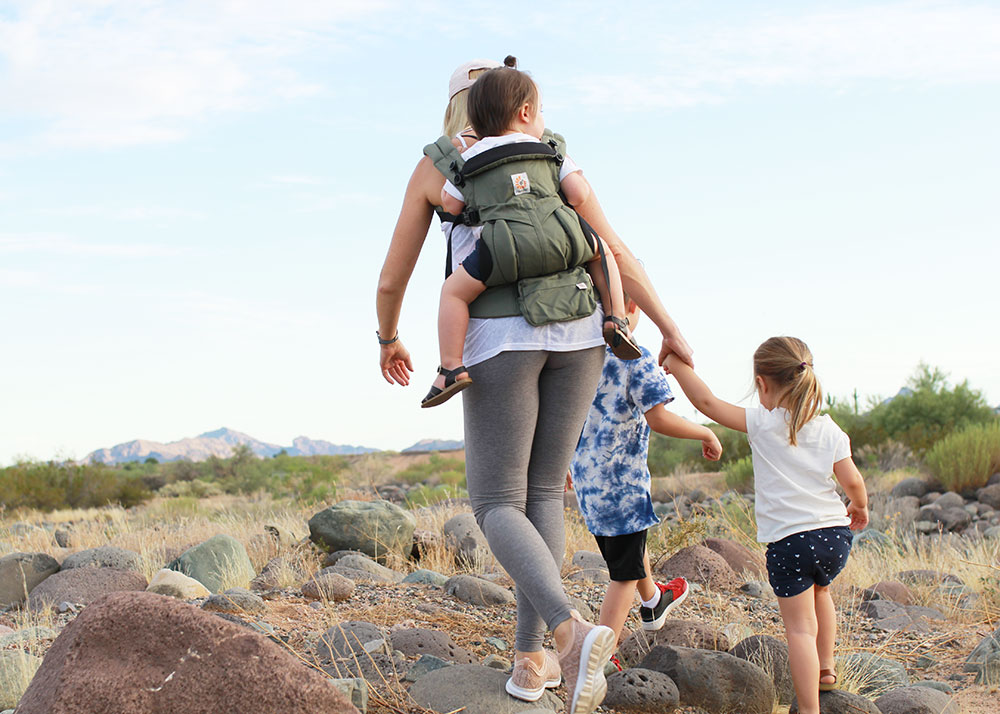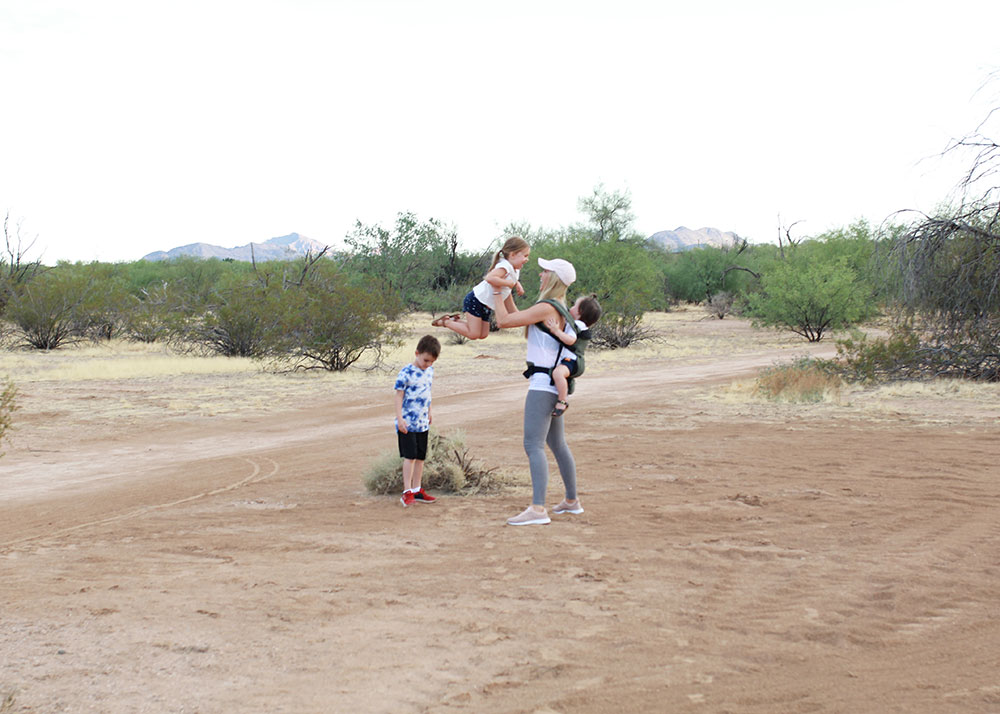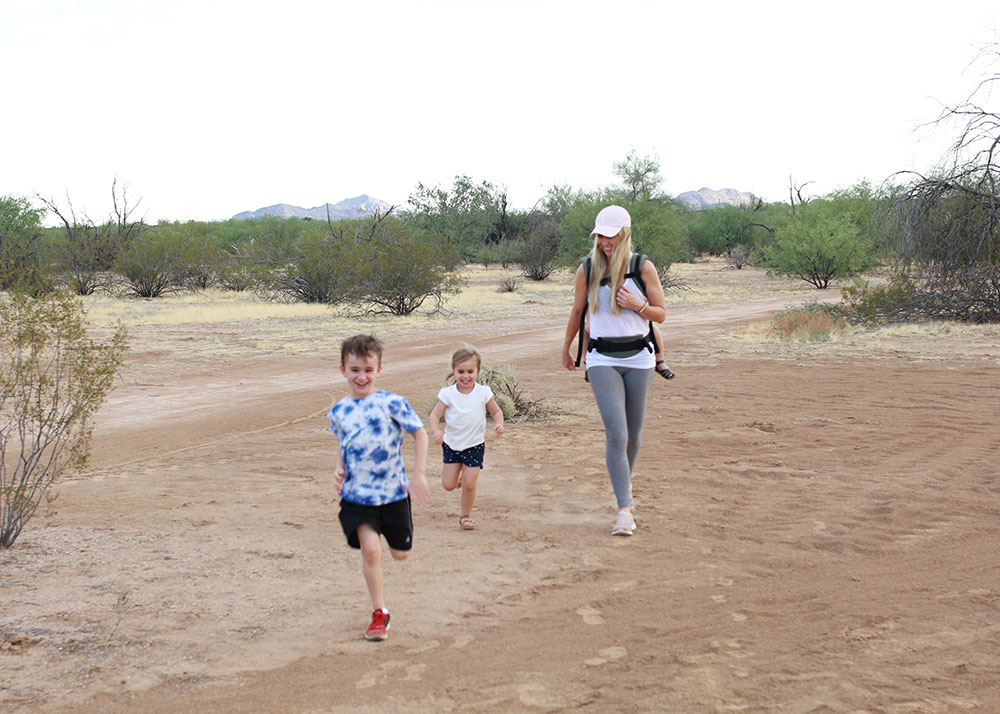 If you love ErgoBaby products [and babywearing in general] as much as I do, but aren't sure if this model is right for you, they have a fun little quiz you can take on their site to find the right one for you! Because we live in the sunny desert, I think the one we will continue to use the most is the ErgoBaby 360 Cool Air. But I would love to hear which one fits you best!
ErgoBaby sent me this product in exchange for my honest review. As always, all opinions expressed here are my own!