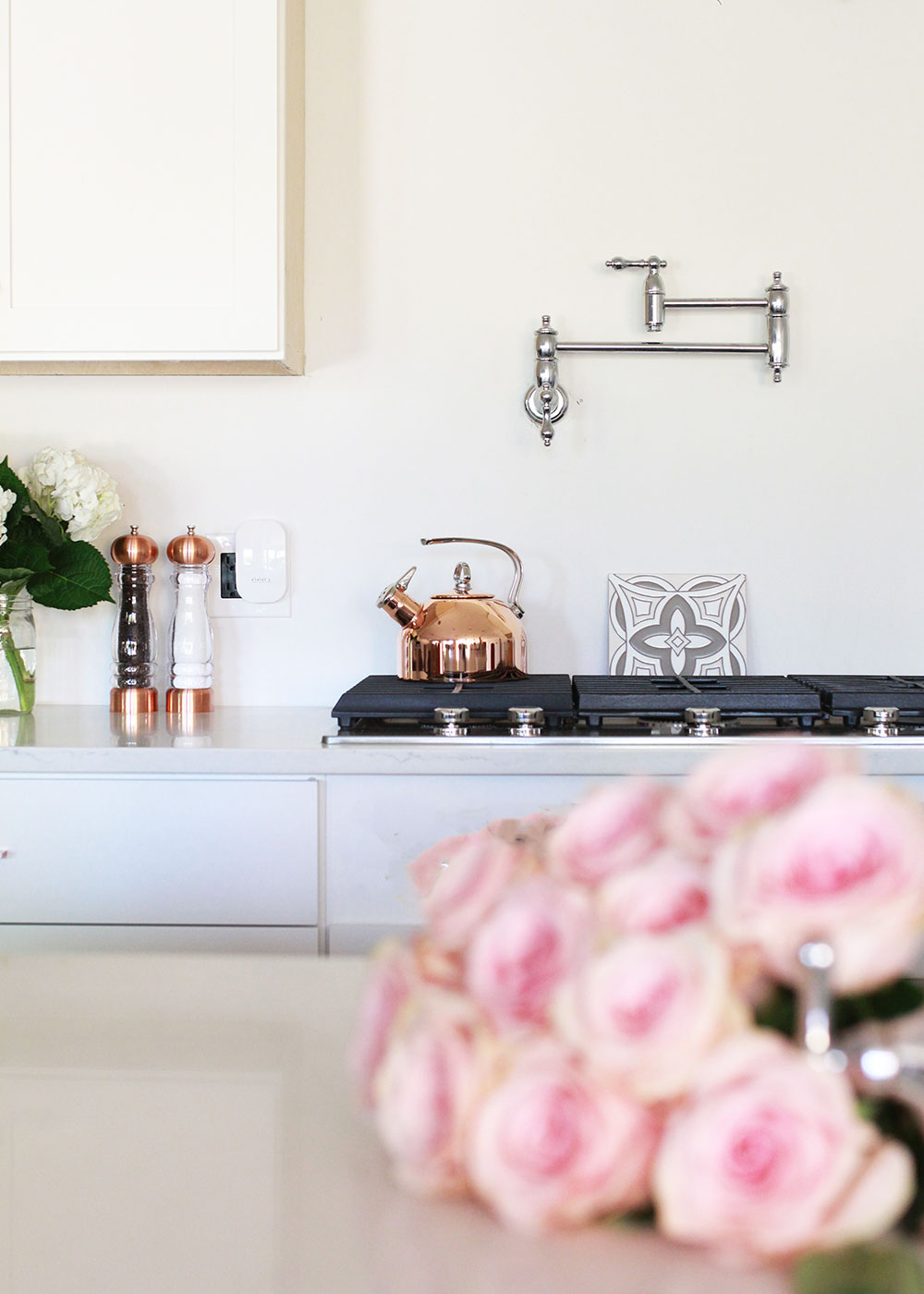 We are finally starting to settle in after what is [hopefully] our last move! I joked with my husband that this is our last move until retirement. Kidding but not kidding, haha! We were counting it out, and this is the 8th time we have moved in the 12 years we have lived together! So yeah, we're over moving! There are still so many boxes to unpack and we desperately need some new furniture pieces, but it is starting to come together. So I wanted to share with you guys a little sneak peek at the house. I will be doing full room reveals as they eventually come together, but I thought this would be fun for now!
It seems like with moving there are so many little things that need to be done, it's easy to lose track. Like changing your address and utilities all over the place. But I told my husband that Internet had to be our first priority, because well, it's a big part of what I do! This little corner is where I set up my temporary office, for now. I will have a dedicated office once we finish the addition side of our renovation in a few more months. But I think it works pretty well for now!
[see my original office here.]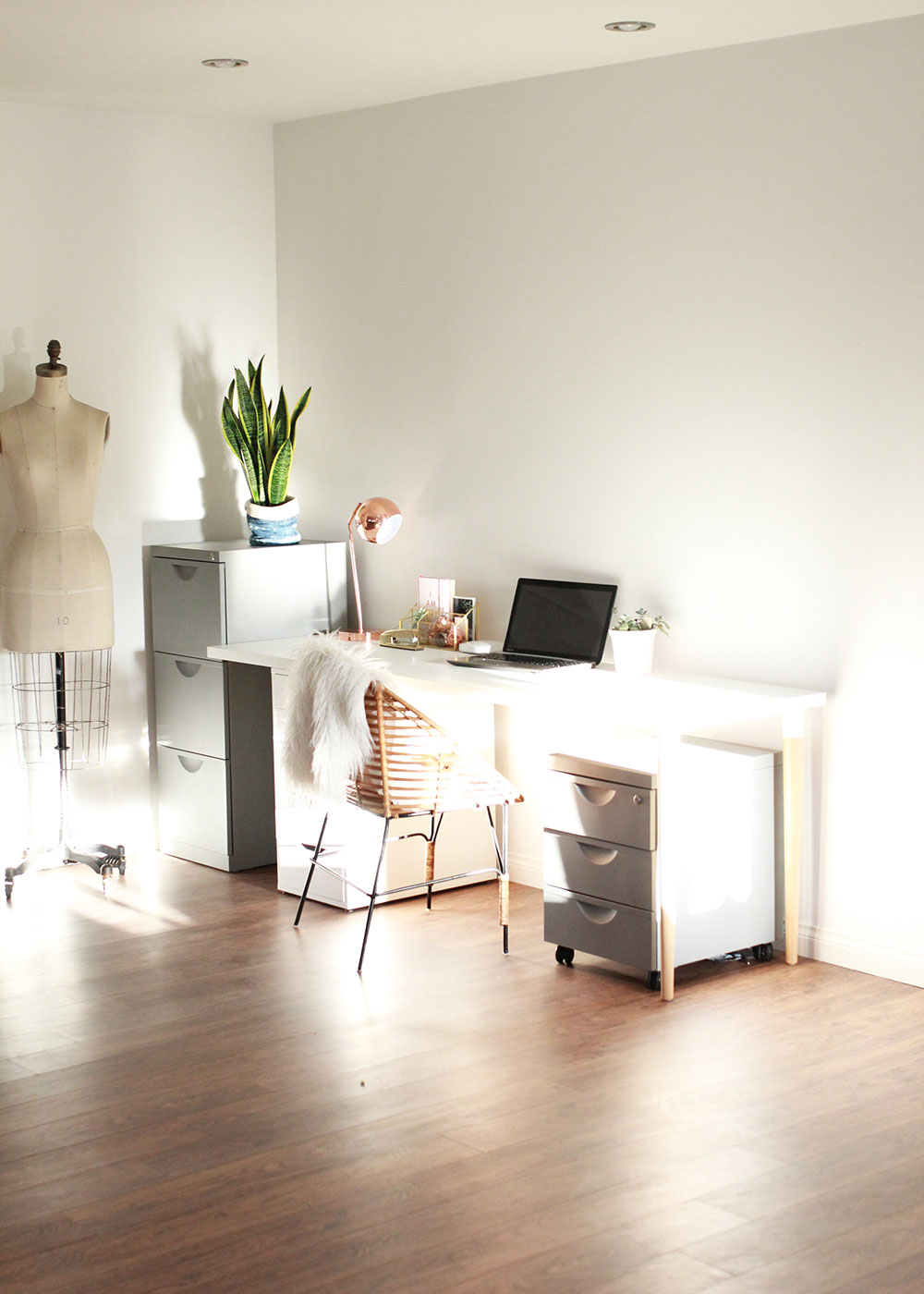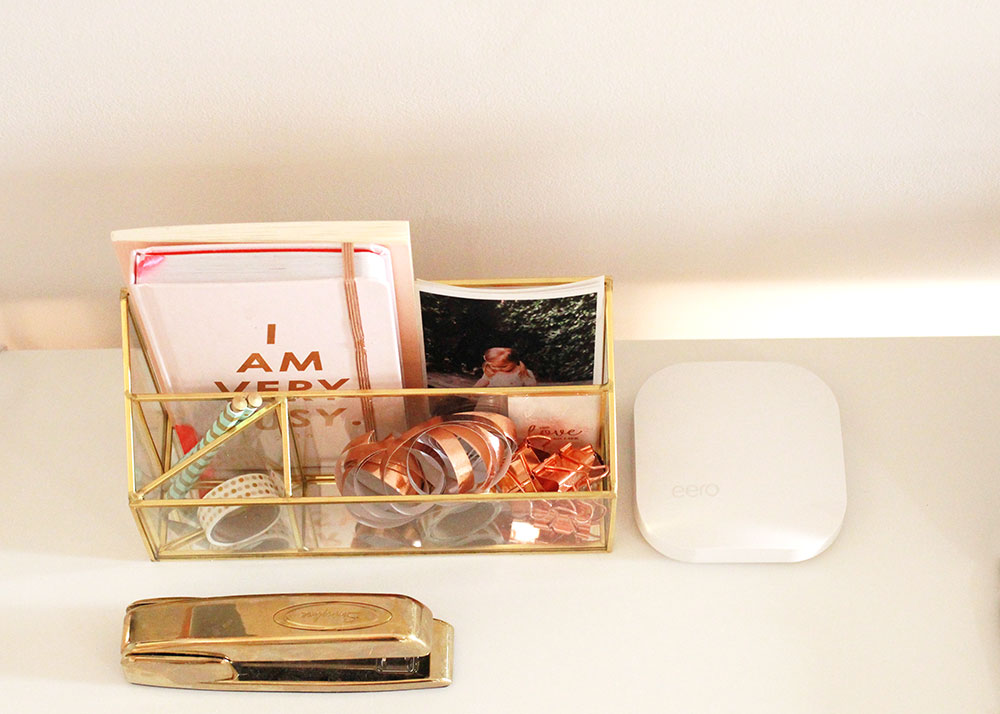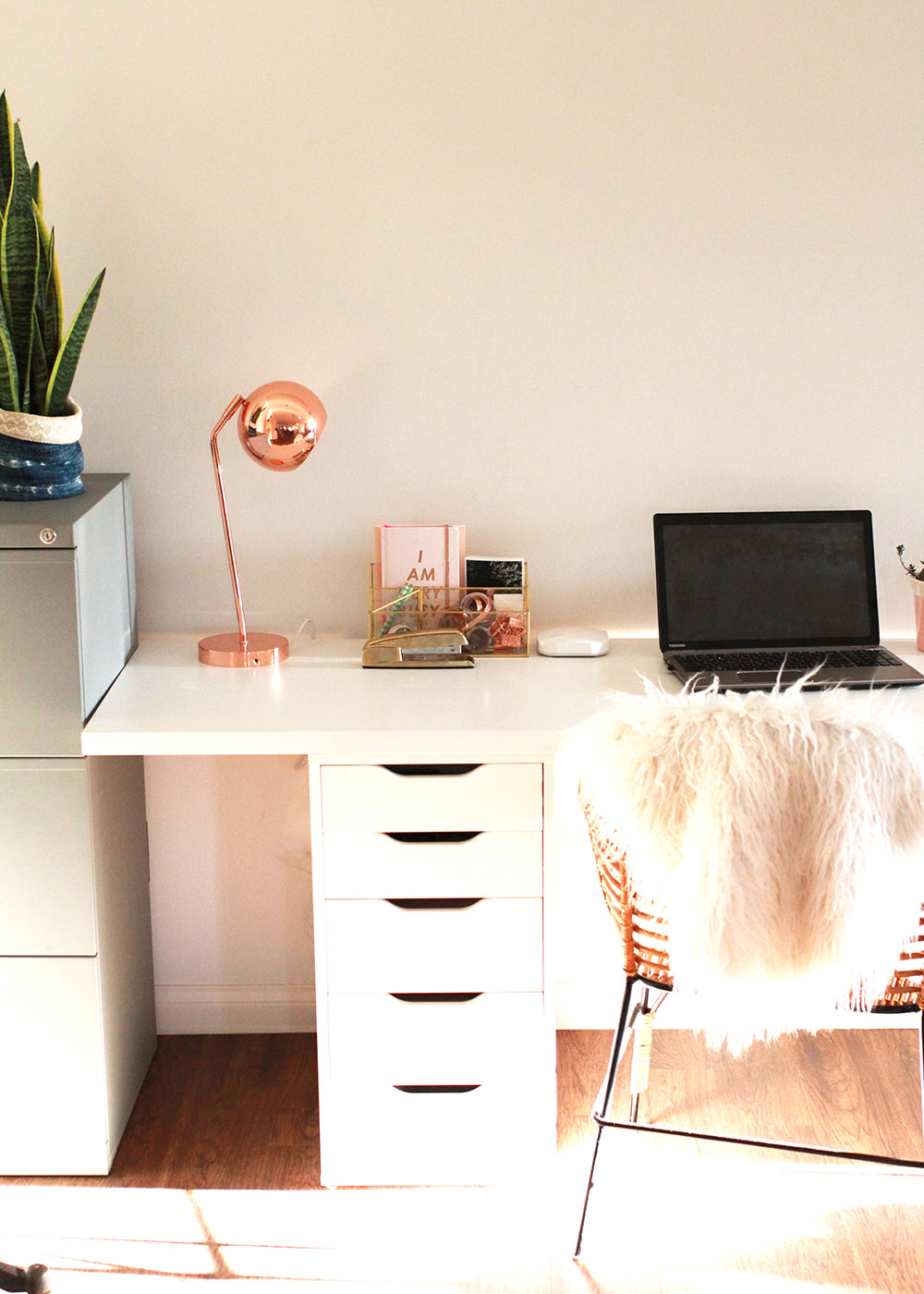 Also, being able to give the kids a little extra screentime in these situations is reeeeally just helpful to us parents so we can try to get stuff done, ya know? But as luck would have it, our internet cable was cut during the renovation process, so even though the internet provider turned it on, we still had to have someone come out to find the wire and reconnect it. It was a huge pain in the buns. But the good news is, now it's up and running!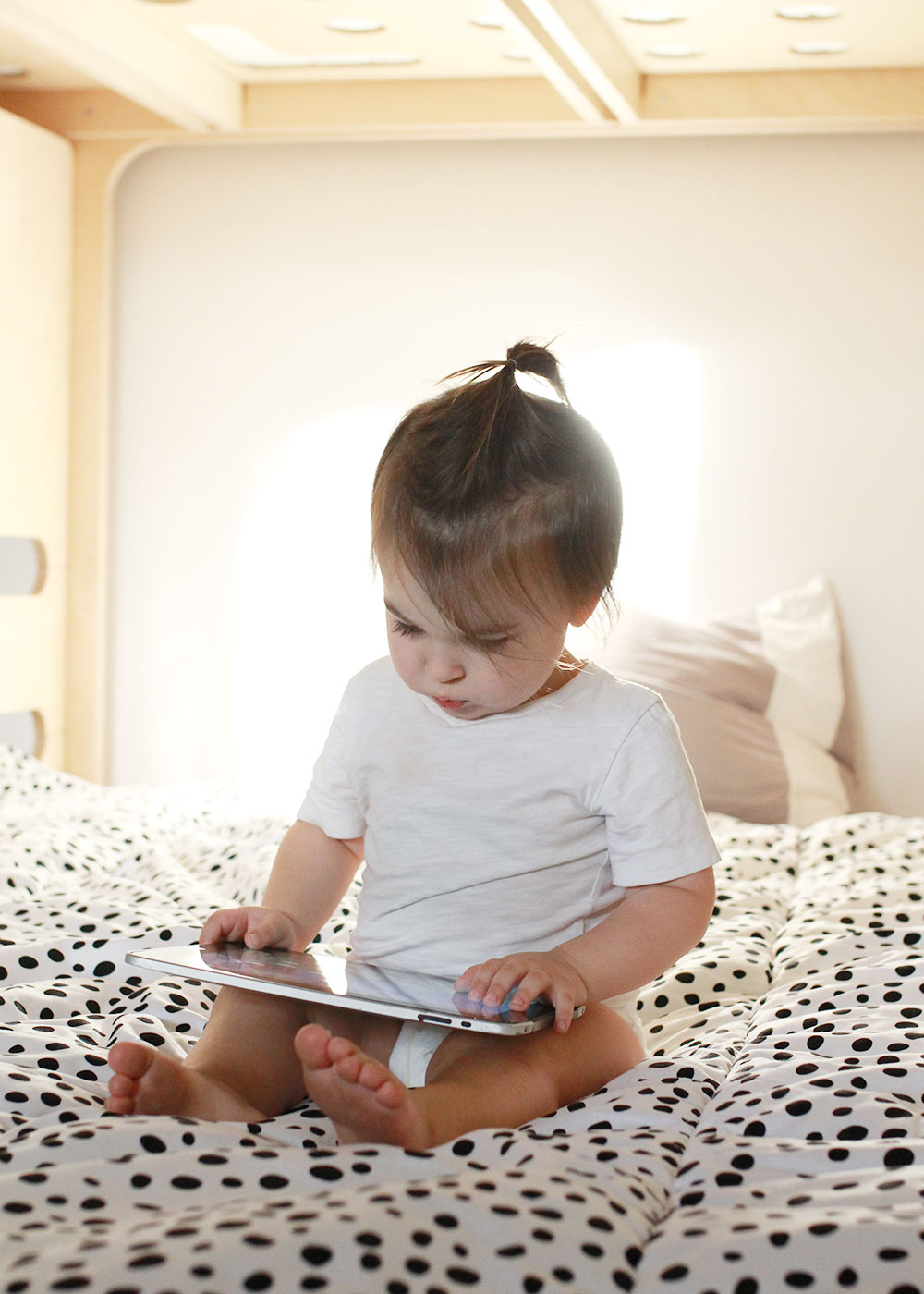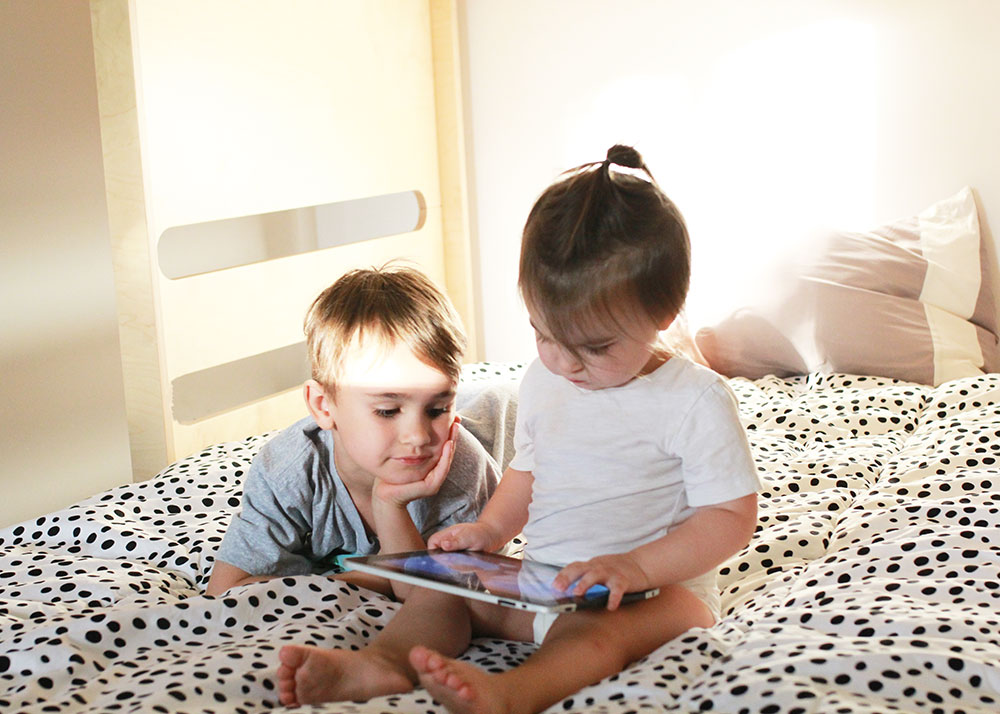 Besides the Internet just being my lifeline, our house doesn't get great cell reception, so it was even more important to me to have a strong wi-fi signal. In our old house we would sometimes have connectivity issues when trying to watch Netflix on the TV or when the kids were using the iPad. And in this house we are also so blessed that we have even more space than any place we have lived before. Another reason I wanted to make sure we would be able to get a strong signal from every corner of the house.
That's why I'm so excited that we partnered with eero home wifi system to share with you guys how it's really helped us with our connectivity issues. Eero replaces your router to and works with other "booster" devices to form a web of connectivity throughout the house. Perfect for all of our uses – TV, iPads, and our soon-to-be speaker system!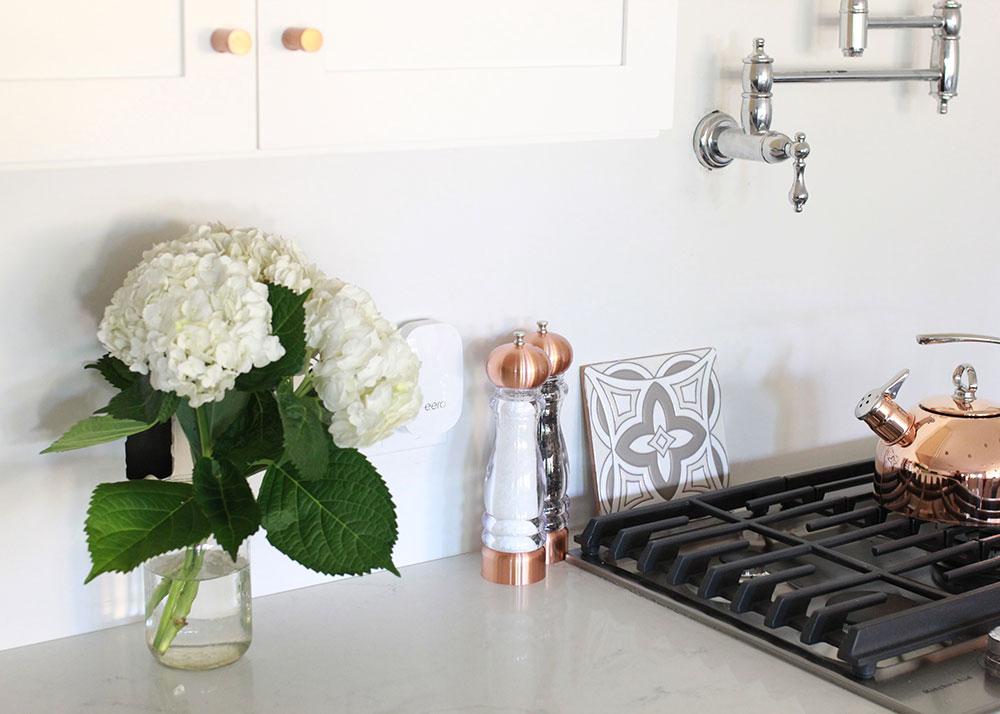 Here's one last sneak peek of our kitchen that isn't technically done yet. I'm still waiting for those tiles to arrive for the backsplash, then we can put in the hood over this range. Also, the cabinets were missing a few finishing pieces and all of the outlets need to be changed to white. Then at least the kitchen will be done! But we do still have a whole other side of the house to work on, so it will be awhile before we are really "done."
[see my kitchen inspiration here.]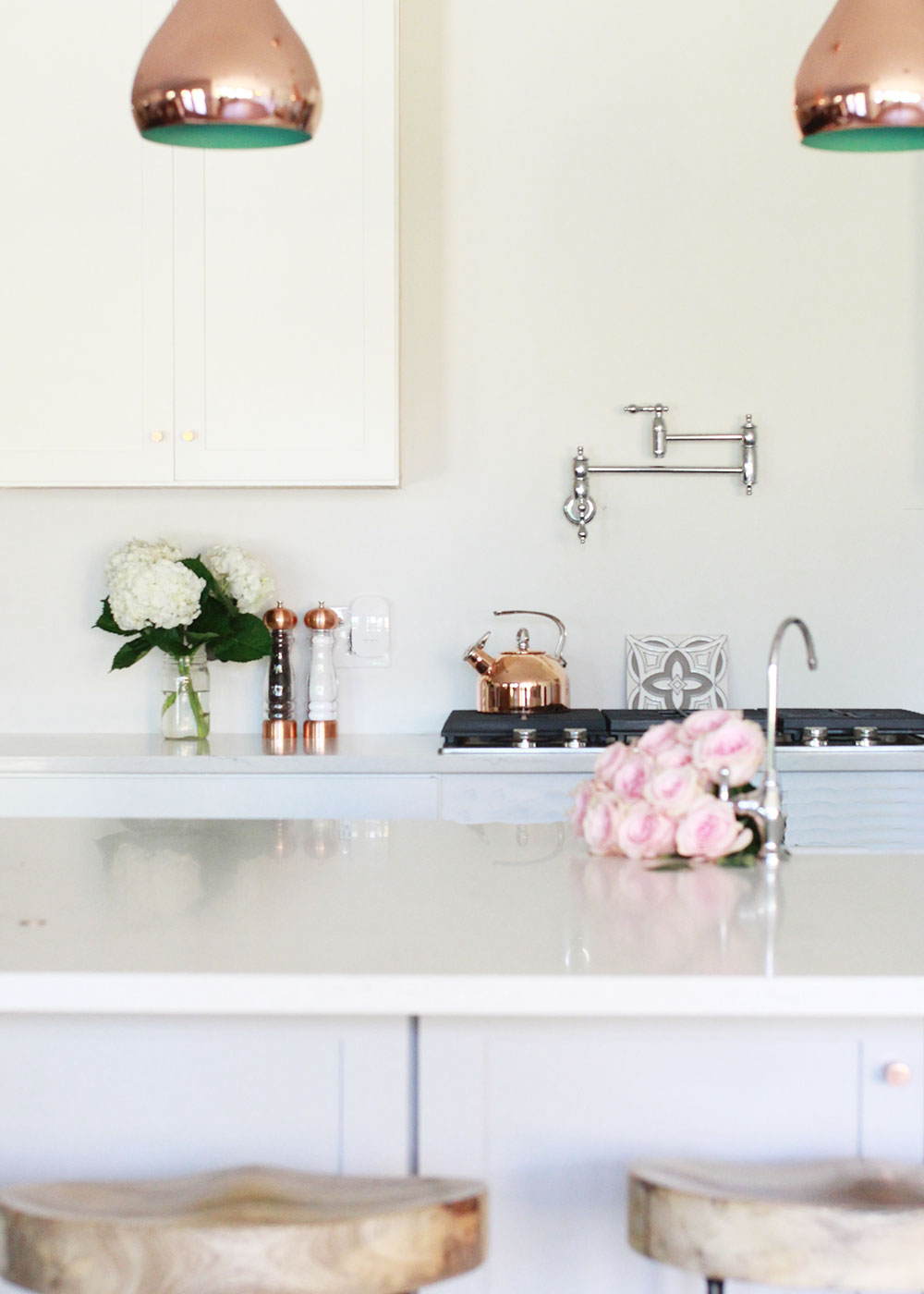 I've said it before and I'll say it again, we are feeling really blessed and so, so happy to be HOME. We have enjoyed making this house ours and even though it is a LOT of work, the process is part of the fun!
If you are in search of a better wifi system for your house, you should really check out the eero! And if you used my code on the eero website, you can get FREE overnight shipping! Just enter LOVEDESIGNED at checkout. And let me know when you get it and how it works for you! I always love to hear from you guys in the comments, emails, or messages! xoxo
Thank you again to eero for sponsoring this post and for sending us this awesome system to try out in our new home. All opinions expressed here are always my own and allow me to keep creating the content I love. Thanks for reading!