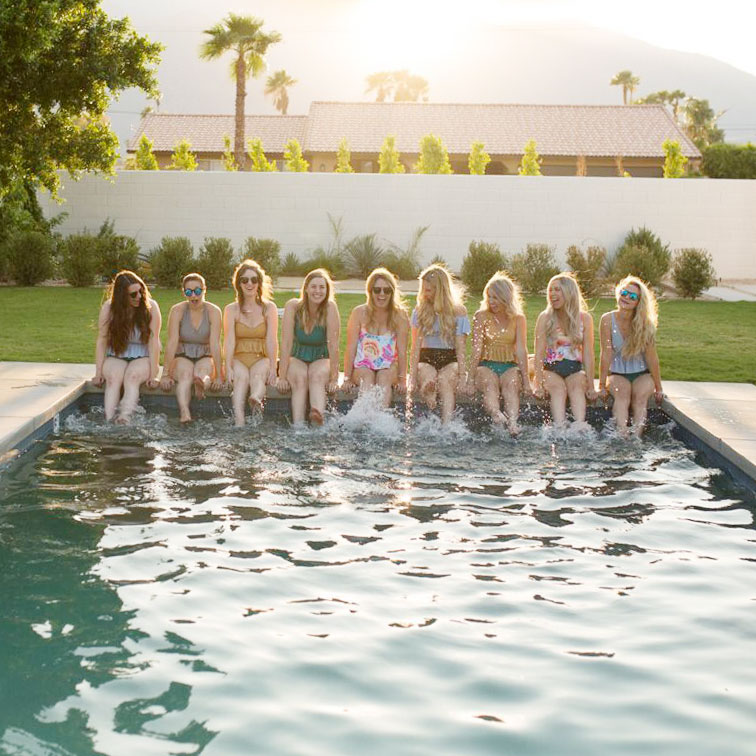 Summer may be over, but our summer adventure to Palm Springs aka Moms Do Palms from earlier this month lives on! It was honestly such a good and very much needed break for this mama. I wanted to share with you guys some more pics from our girls trip, as well as a little back story about how this trip came to be. Because some of you have asked, and well, because I want to!
Awhile back, this group of amazing mama friends and I all met through Instagram. We stayed in touch through a DM chat and always talked about how fun it would be to get together in person one day. We started talking about it more seriously, and the idea of going to Palm Springs came up because it is pretty central for most of the group. One of the girls found this adorable Airbnb, The Weekend House, and from that point on we were ALL IN. The rest was just details!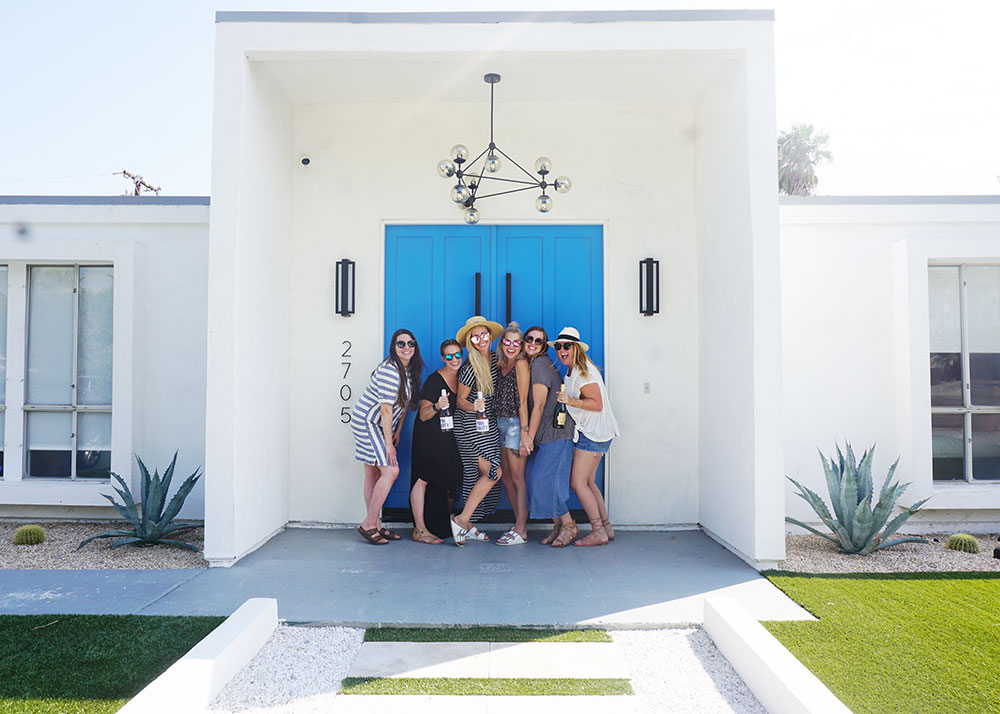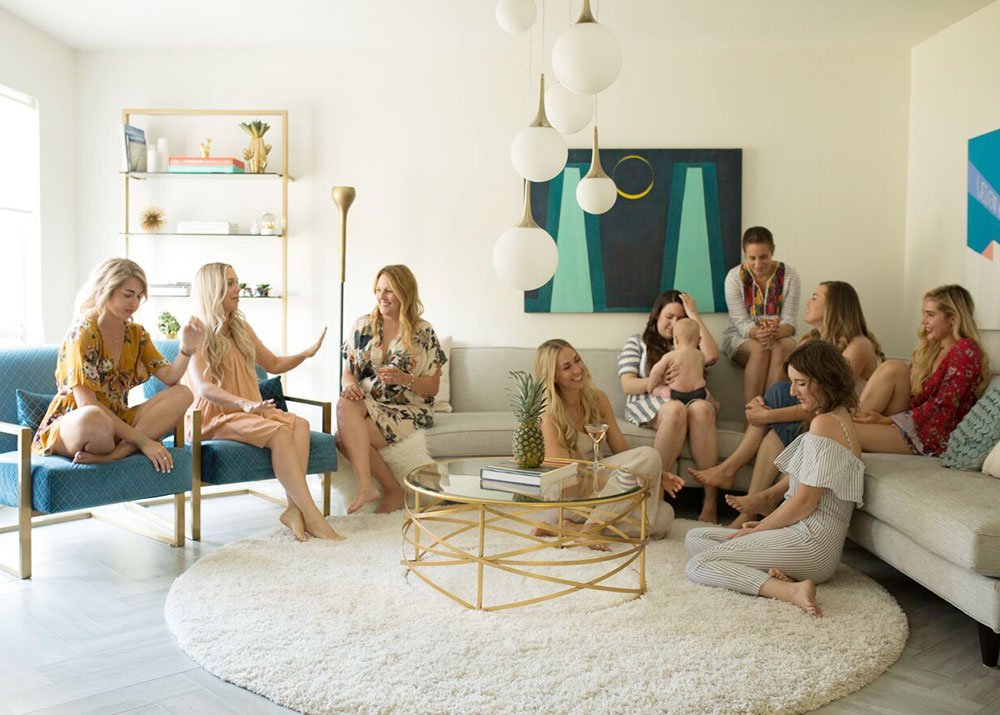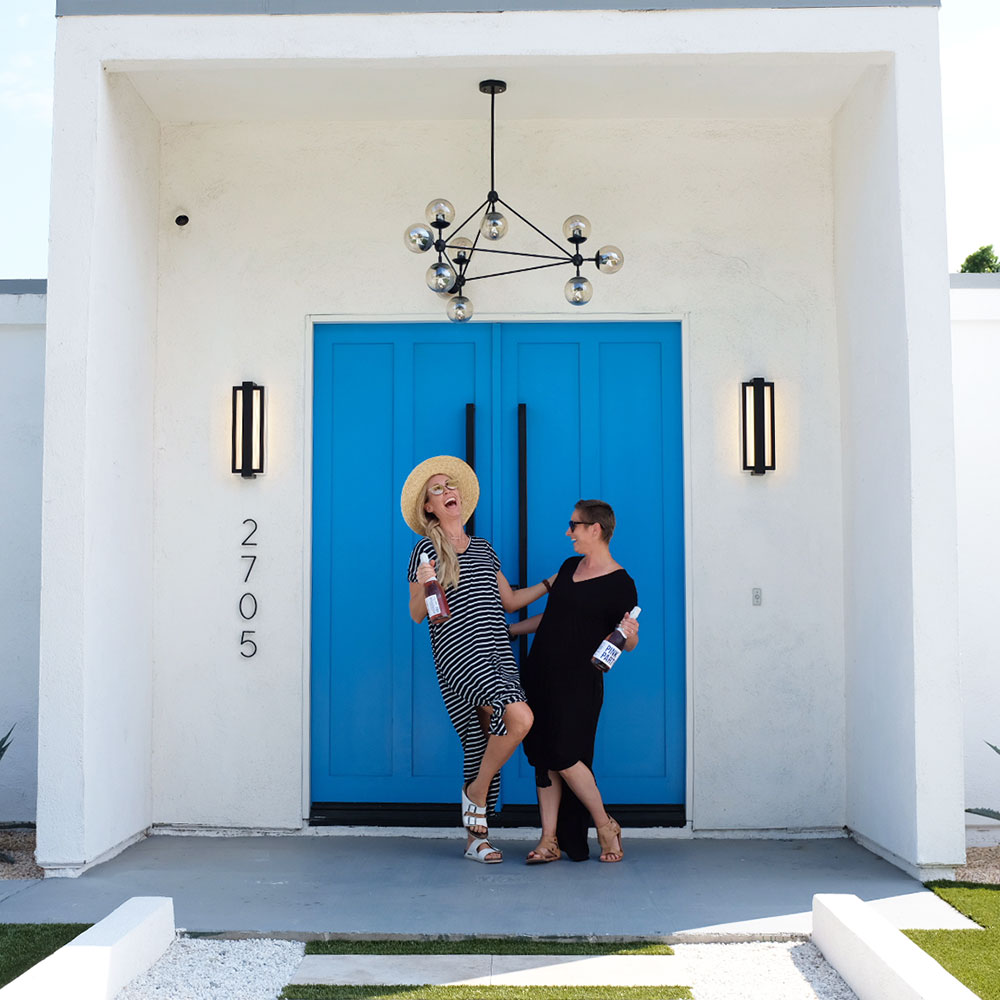 me and @helloerinv ready to pop some bottles!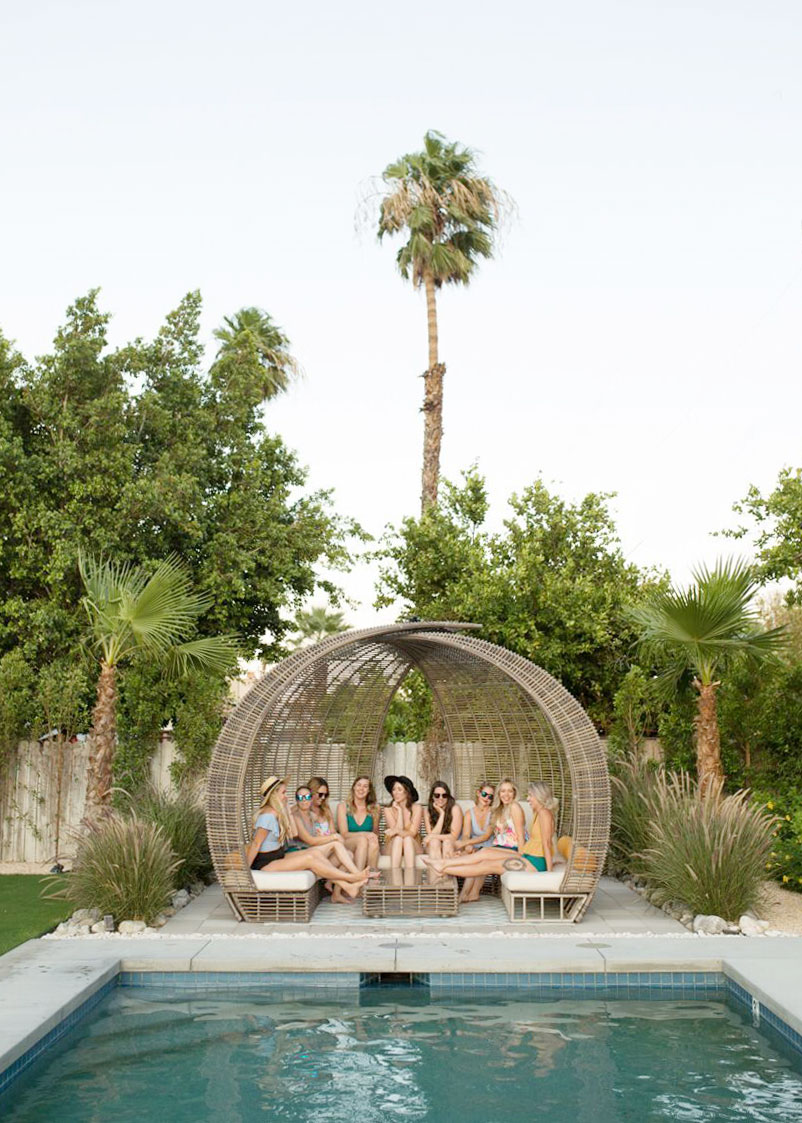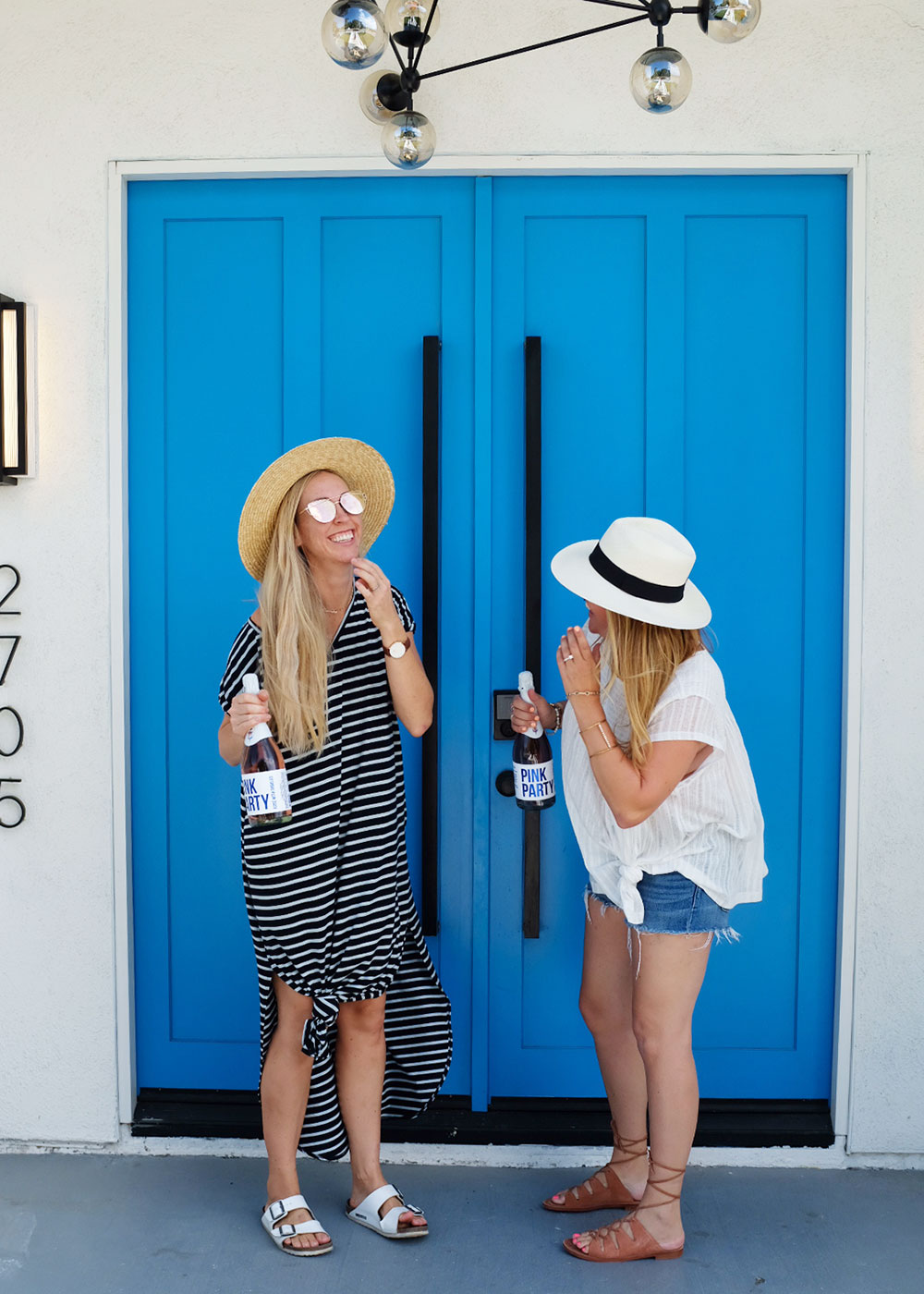 Don't get me wrong, planning to get 9 mamas together for 4 days was no easy task. We all had to figure out who was going to take care of our kiddos, how were were going to get there, travel times, rental cars, what to eat and so much more! My friend Anne [The Hills Are Alive @annehilldesign] actually ended up bringing her littlest because he is so young still and also still breastfeeding. Little Ollie became our mascot for the weekend.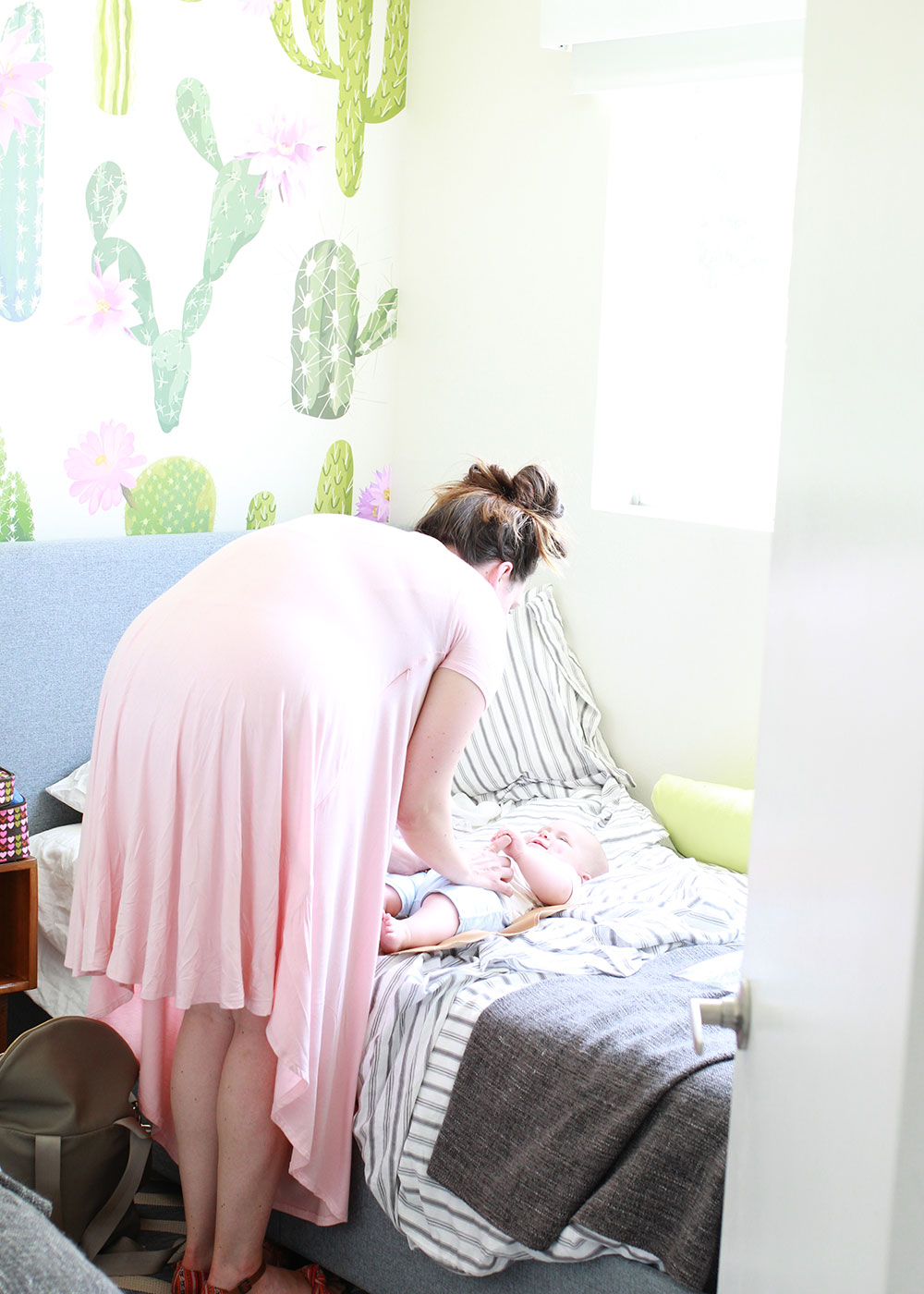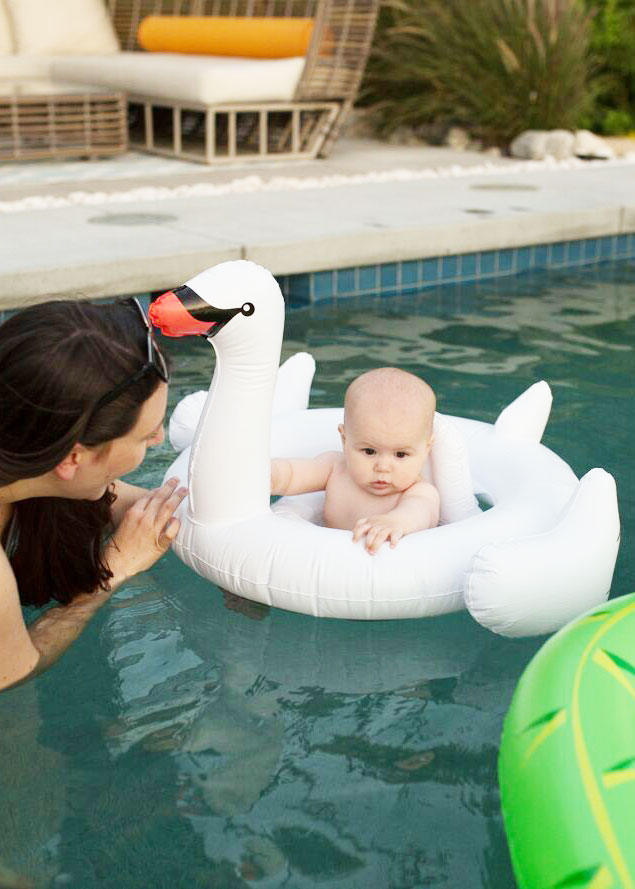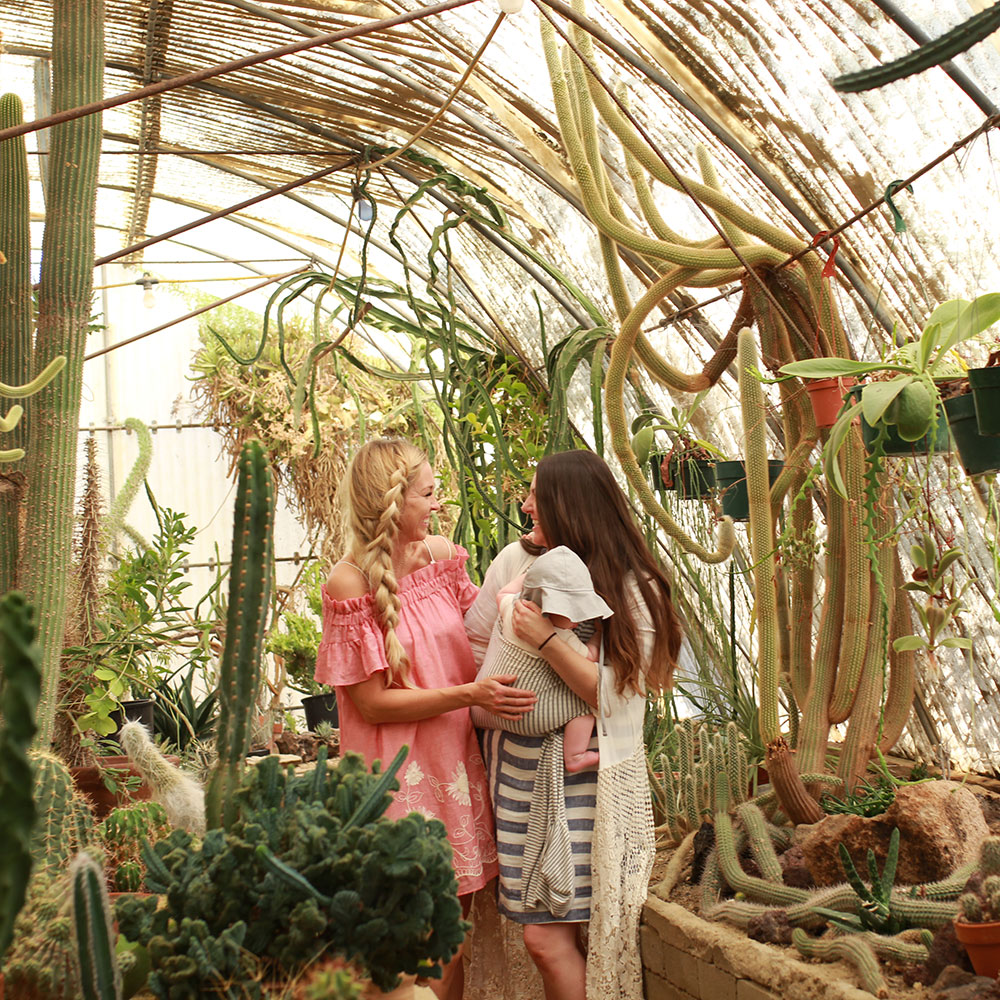 me + my long time friend @annehilldesign
For me, my husband has some flexibility where he can work from home [when he's home]. So while I was gone he was able to do that most of the time, and one day we hired a sitter to come watch our youngest while my other two were at school so he could make a meeting. I guess the point of all this being, if you ever think you just can't get away or make a girls trip like this happen, you totally can! You just have to want to do it bad enough to make it work!
So honestly our main plan for the majority of the time we were there was to hang out in the pool at this cute house. I mean, can you blame us? I have been to Palm Springs a few times and I have always done Airbnb's and this one honestly was the cuuuutest I have ever stayed in. The Weekend House was recently remodeled inside and out. No detail was spared! Each room is decorated in authentic Palm Spring mid-century modern decor. Honestly, it is spot-on. I was loving the fun wallpaper in every room! But of course I was especially partial to these pink flamingos, where I stayed with my friend Heidi aka Occasionally Perfect // @occasionally_perfect.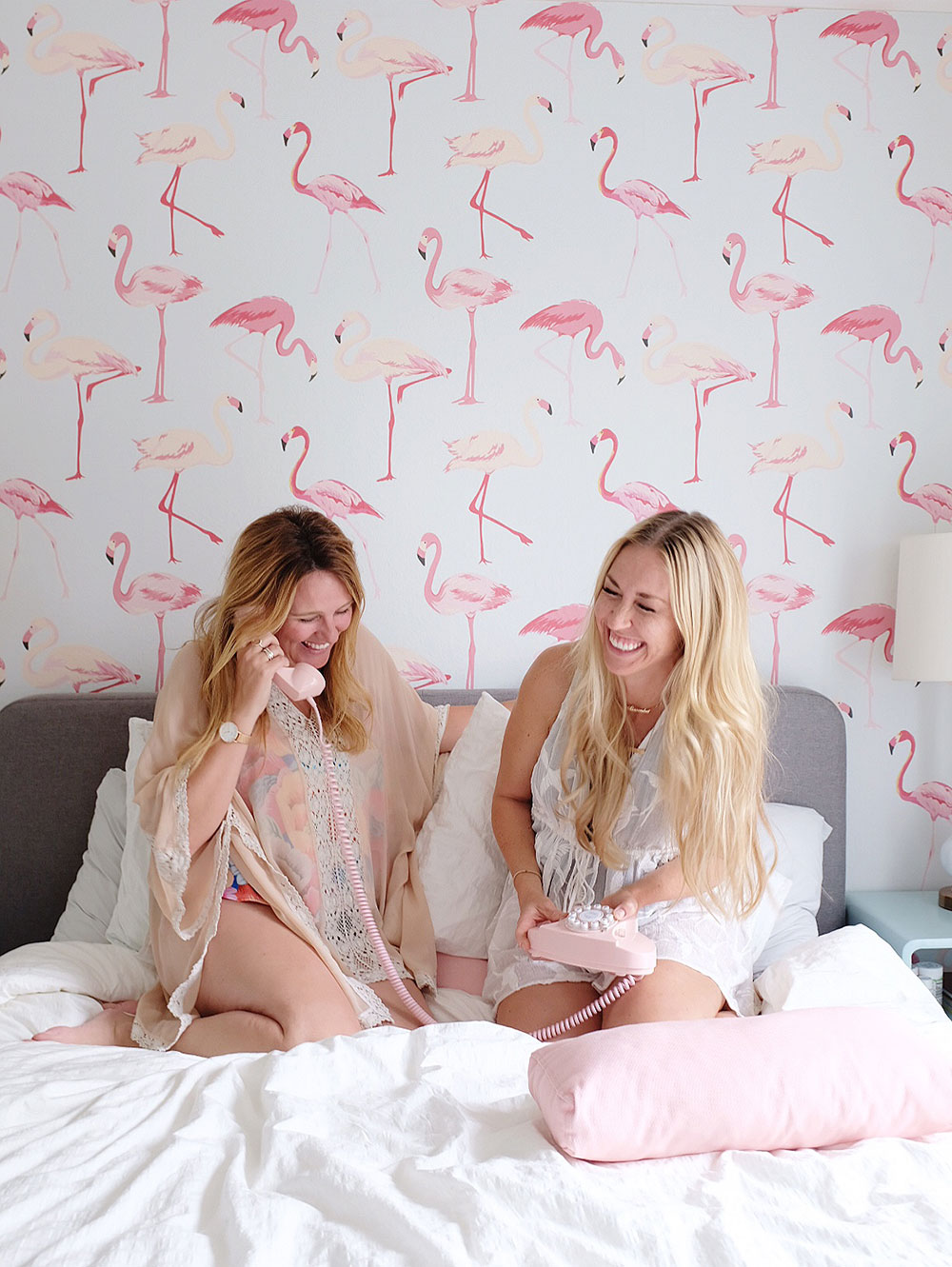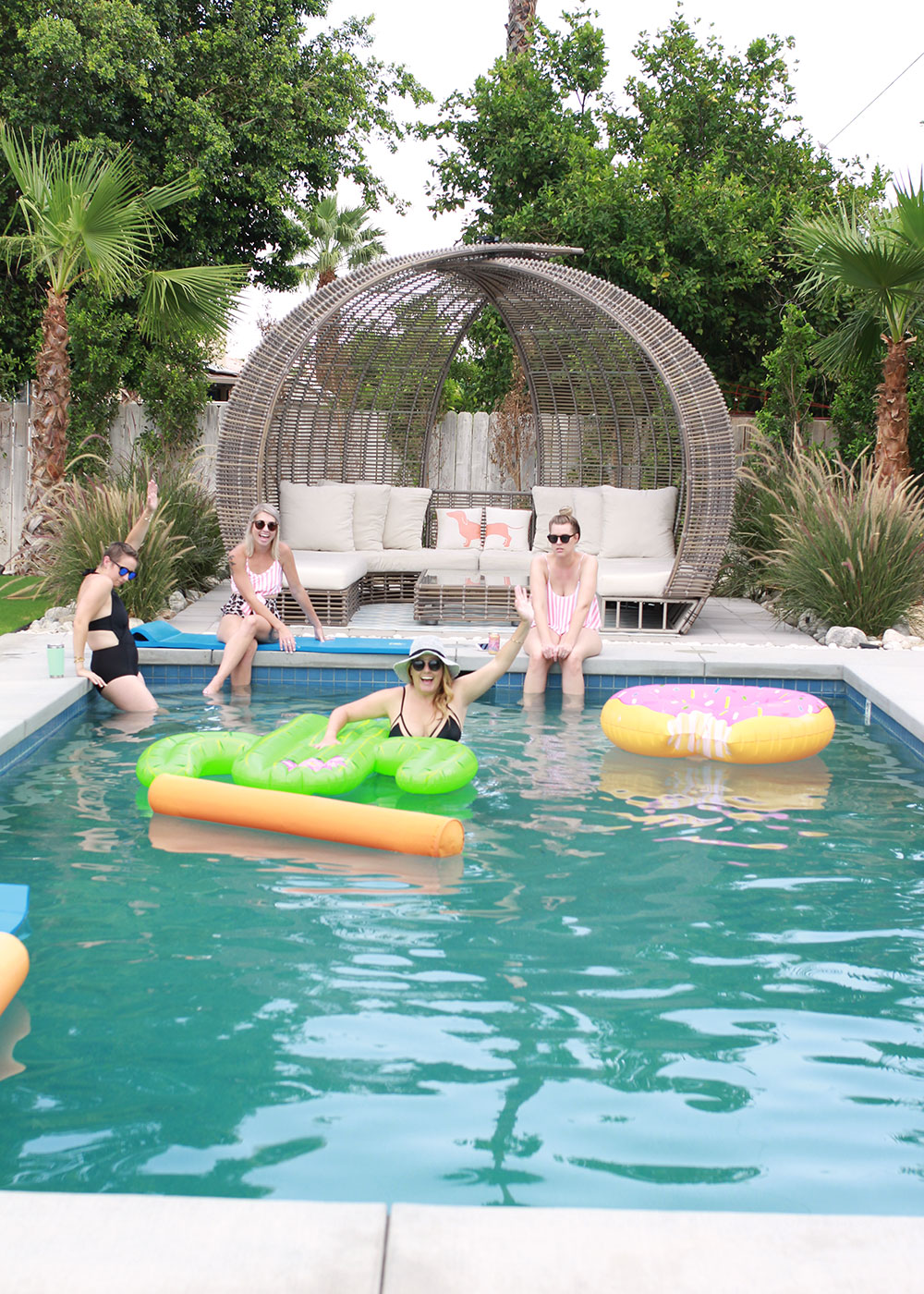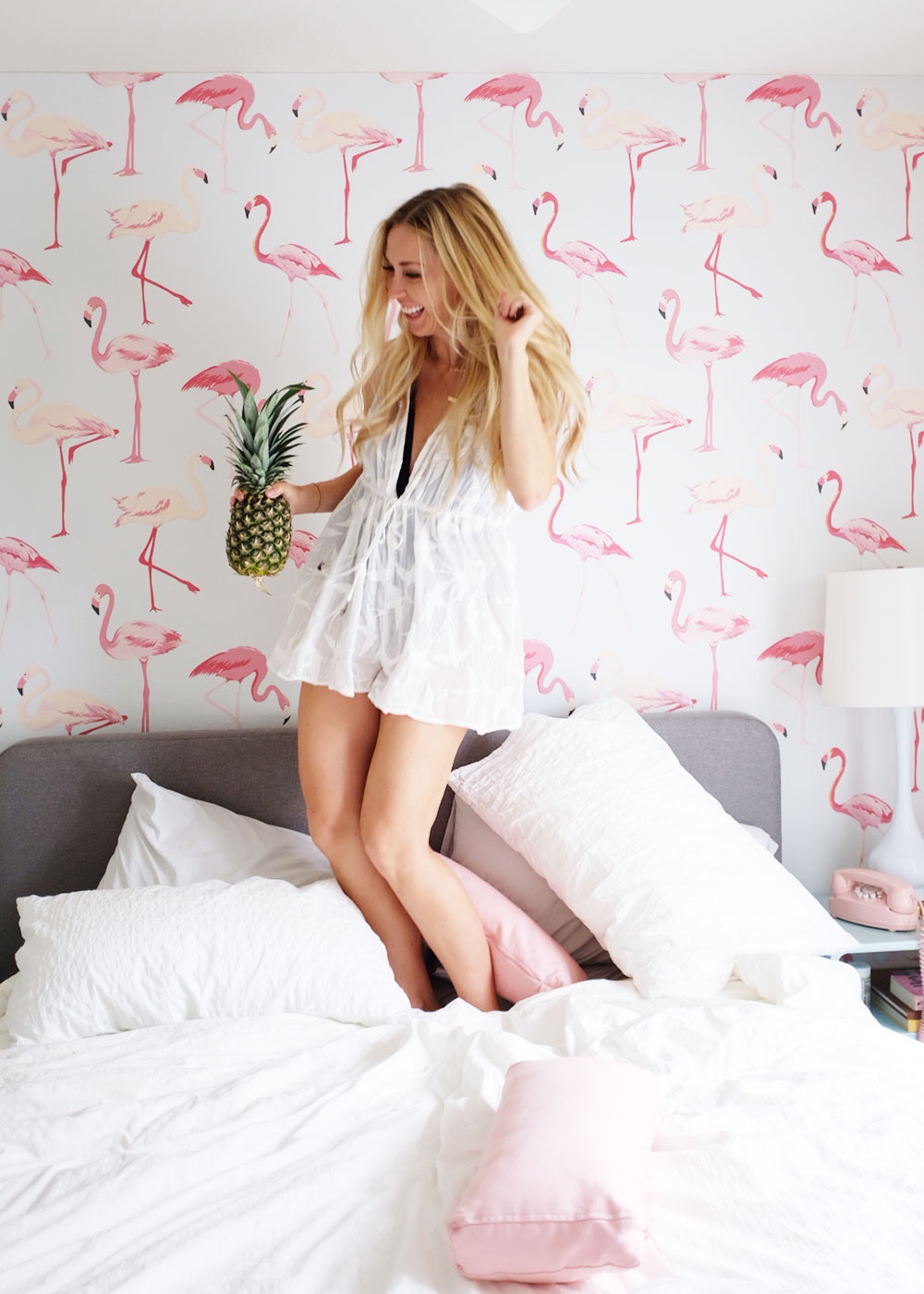 coverup romper [similar]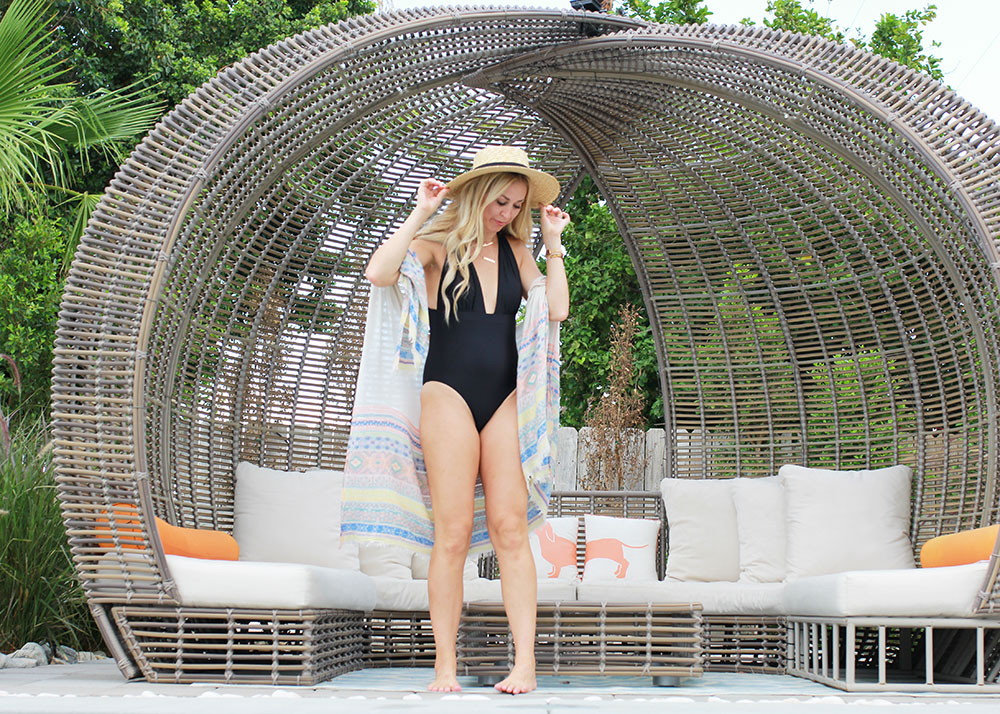 hat | swimsuit | necklaces | watch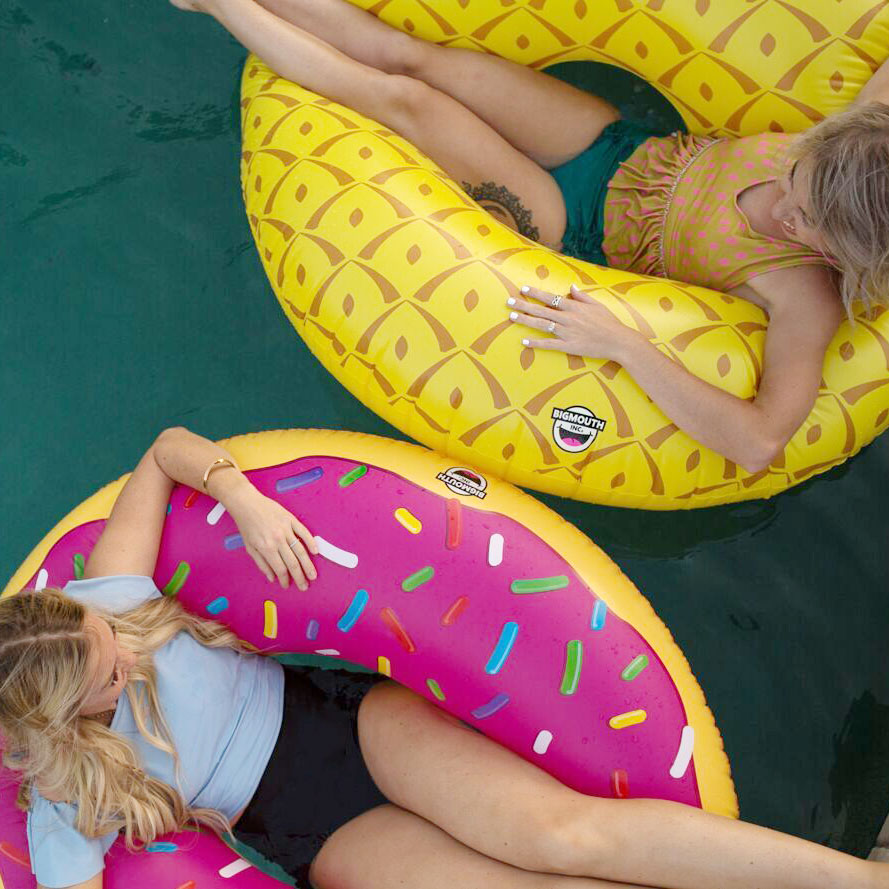 donut float | pineapple float | cactus float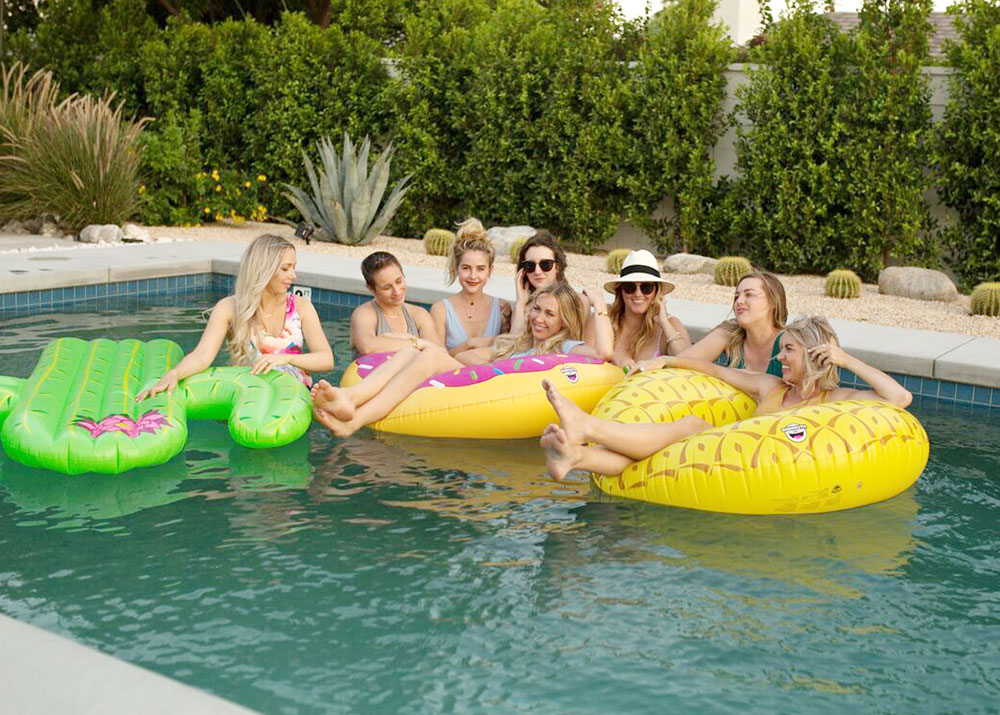 But we did also want to do some sightseeing. We went to the Parker for brunch one day and the photo opps there are endless! All the heart eyes for this place. If you have never been there, you must add it to your list of Palm Springs things to-do! Fair warning: the restaurant prices are a little steep if you plan to eat there. But worth it for the experience, in my opinion!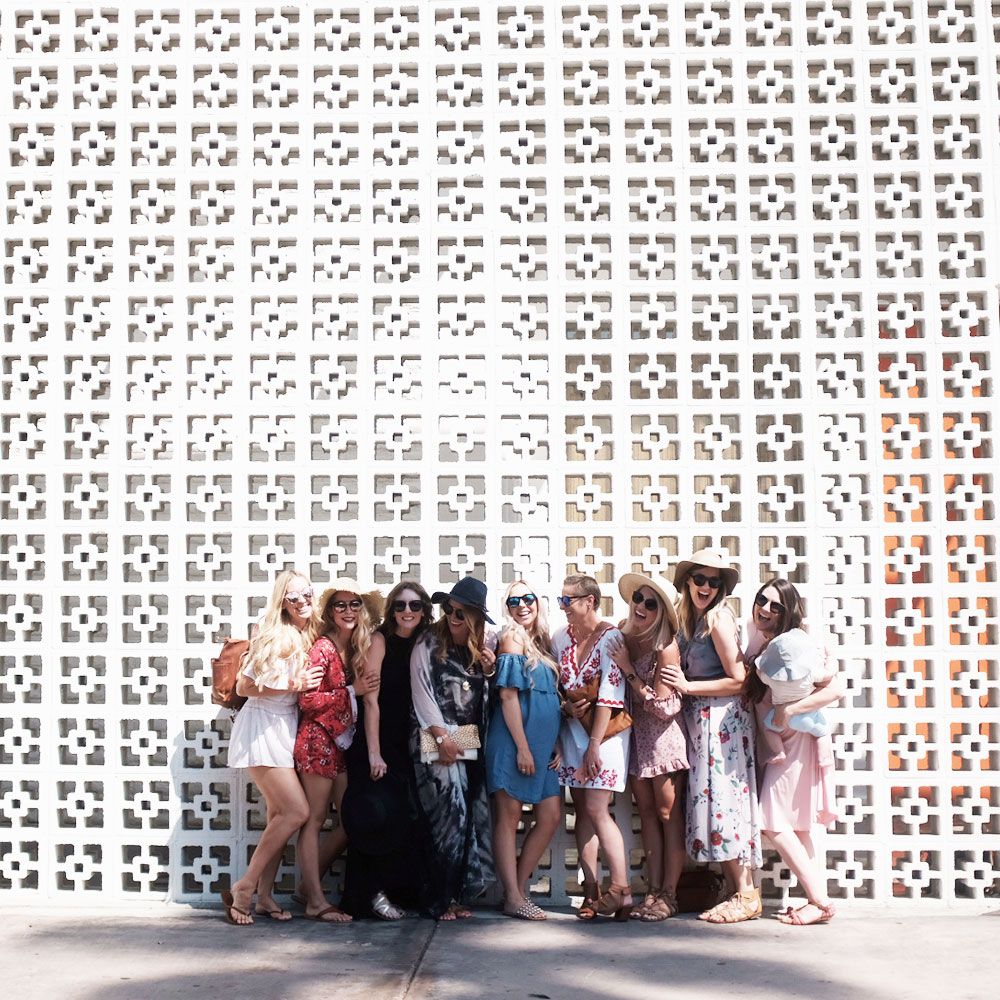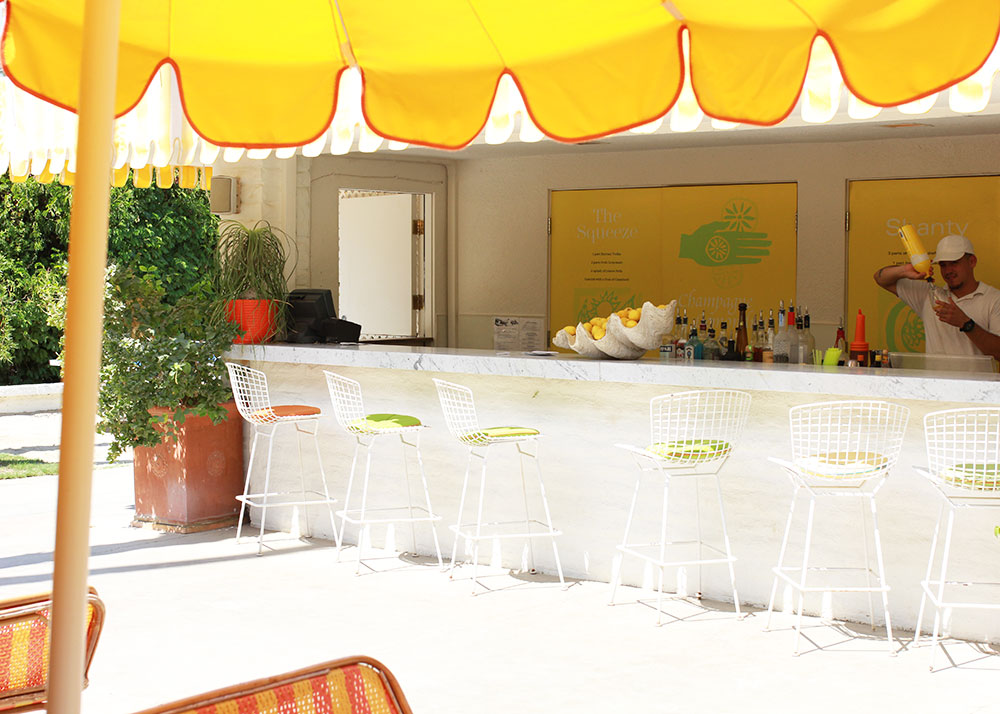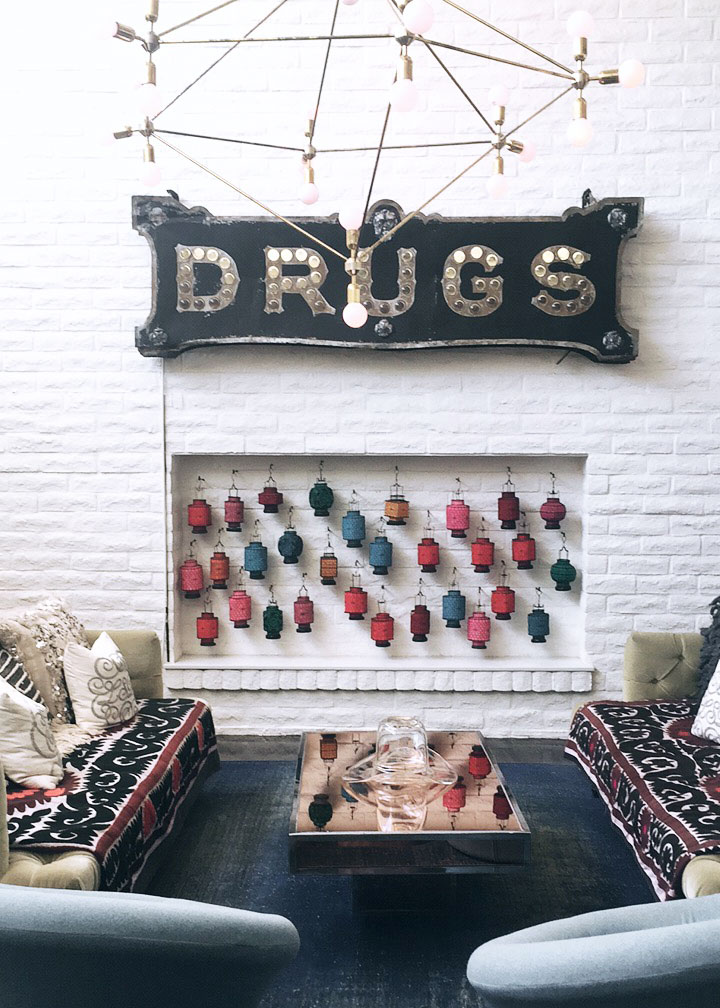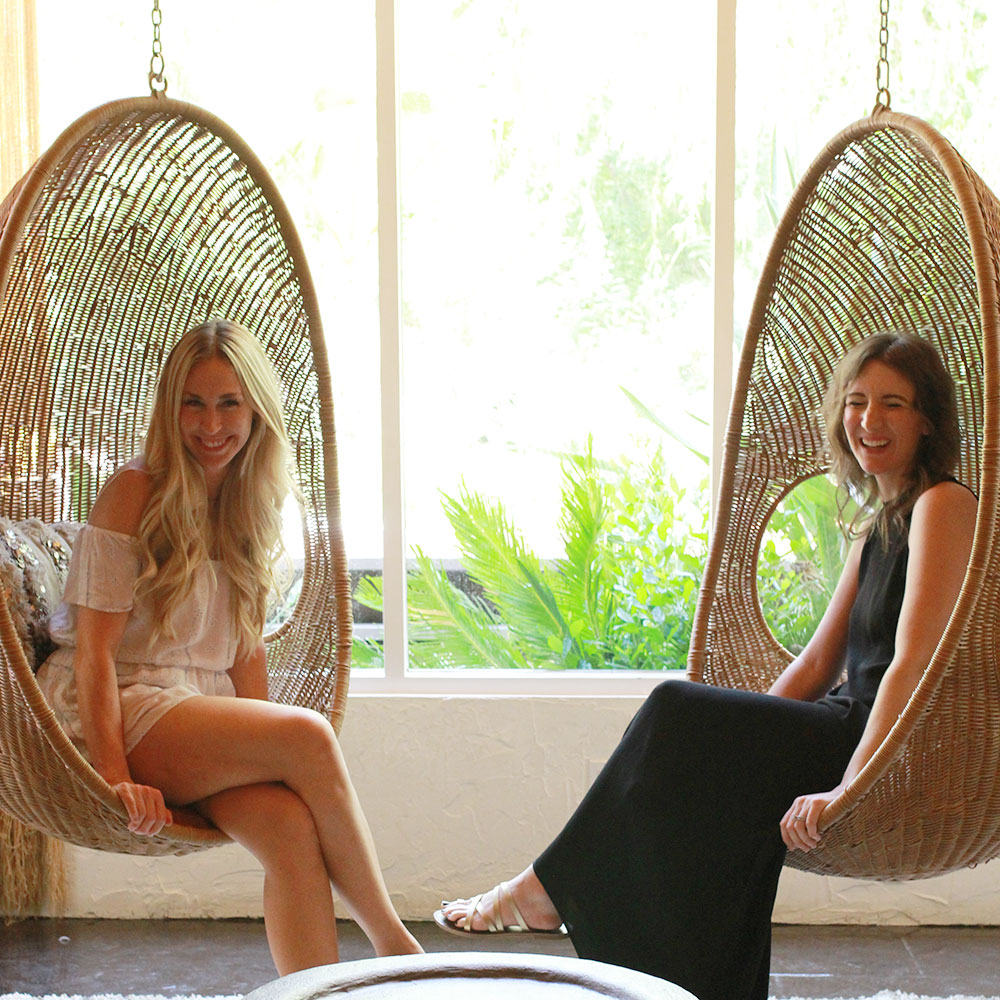 me with my girl @courtneynicoleramsey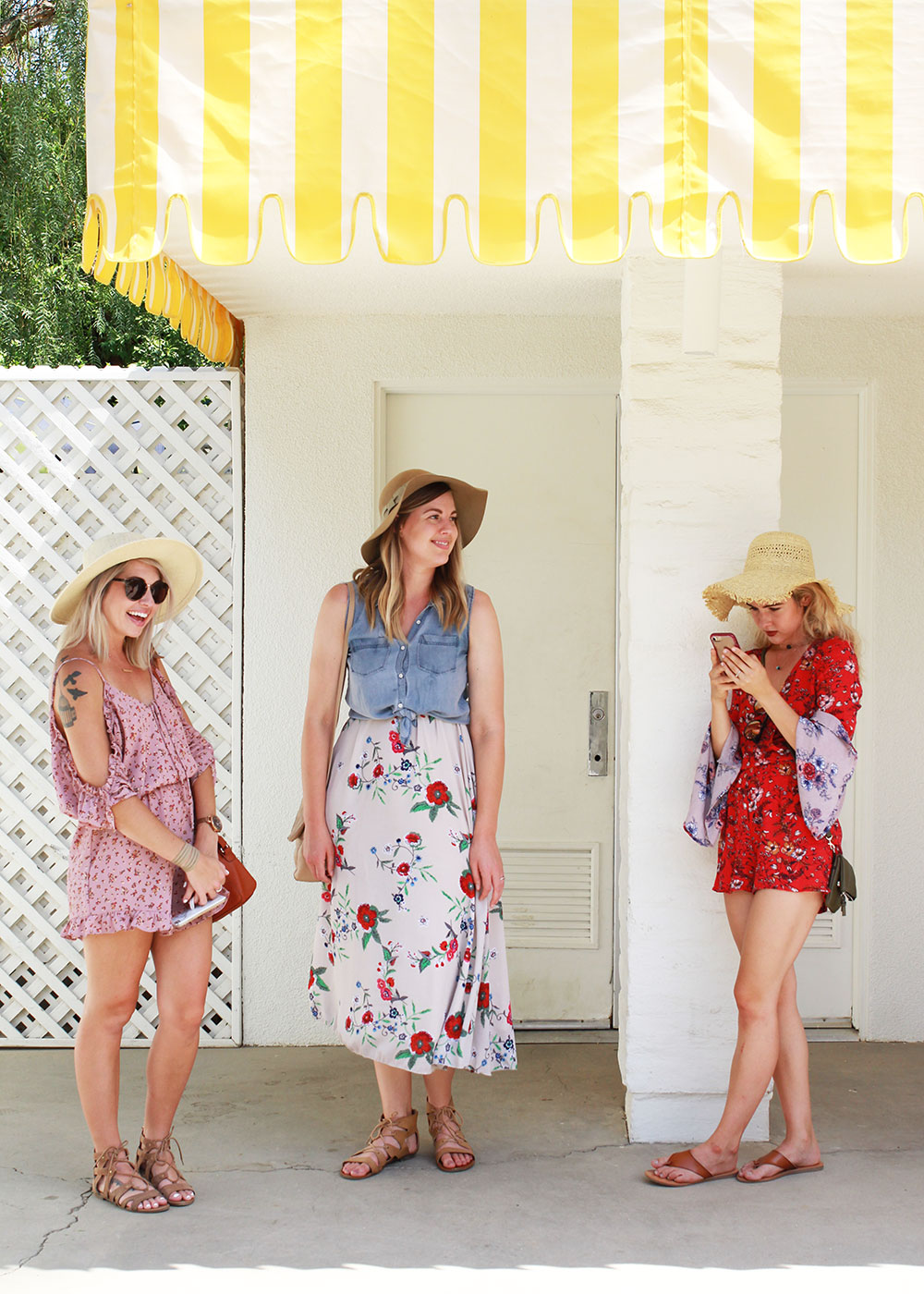 these cuties! @_ashley_noel_ | @mrsseacannon | @cultivatemotherhood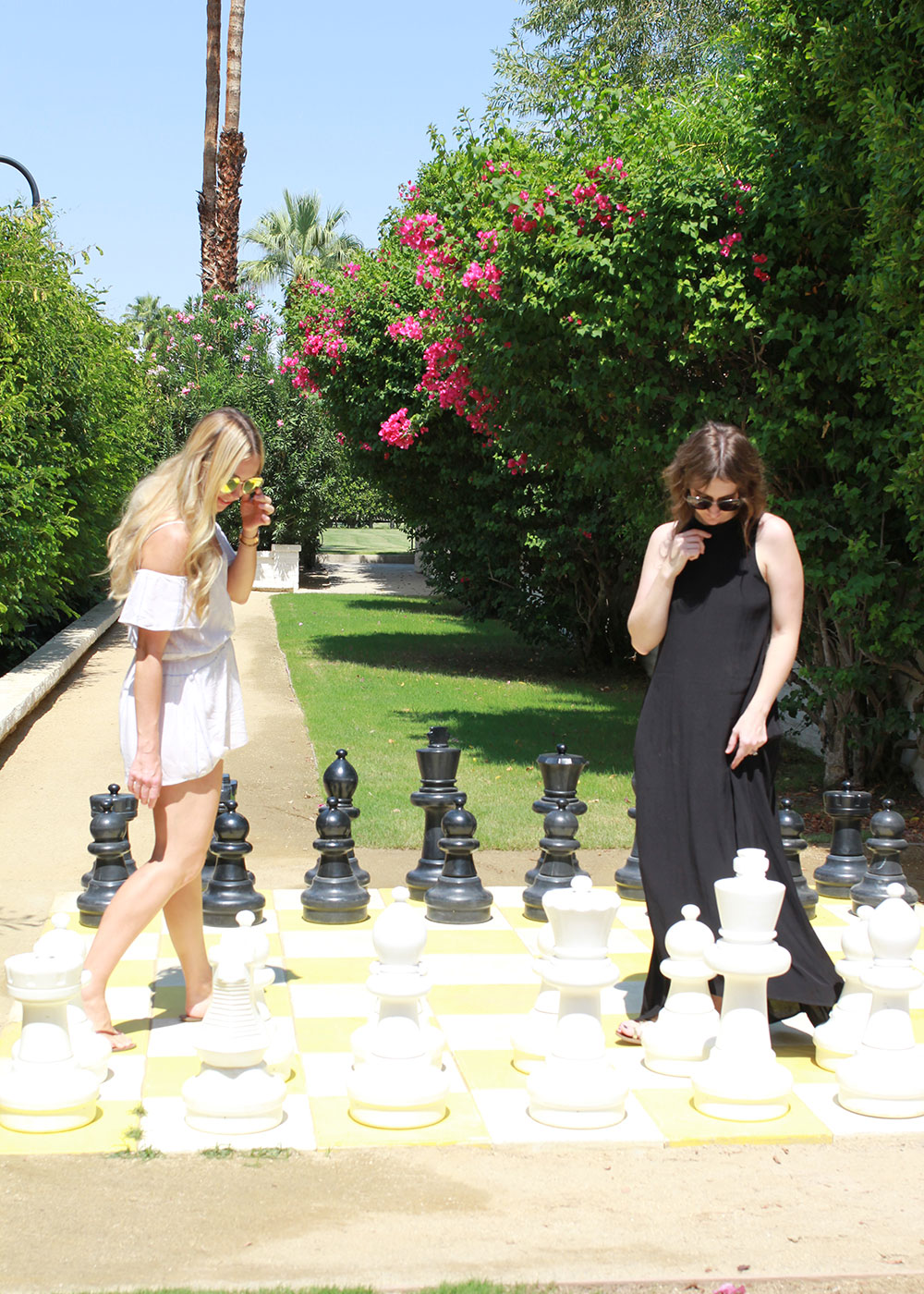 We also made sure to stop at the Moorten Cactus Garden and of course had to swing by #thatpinkdoor.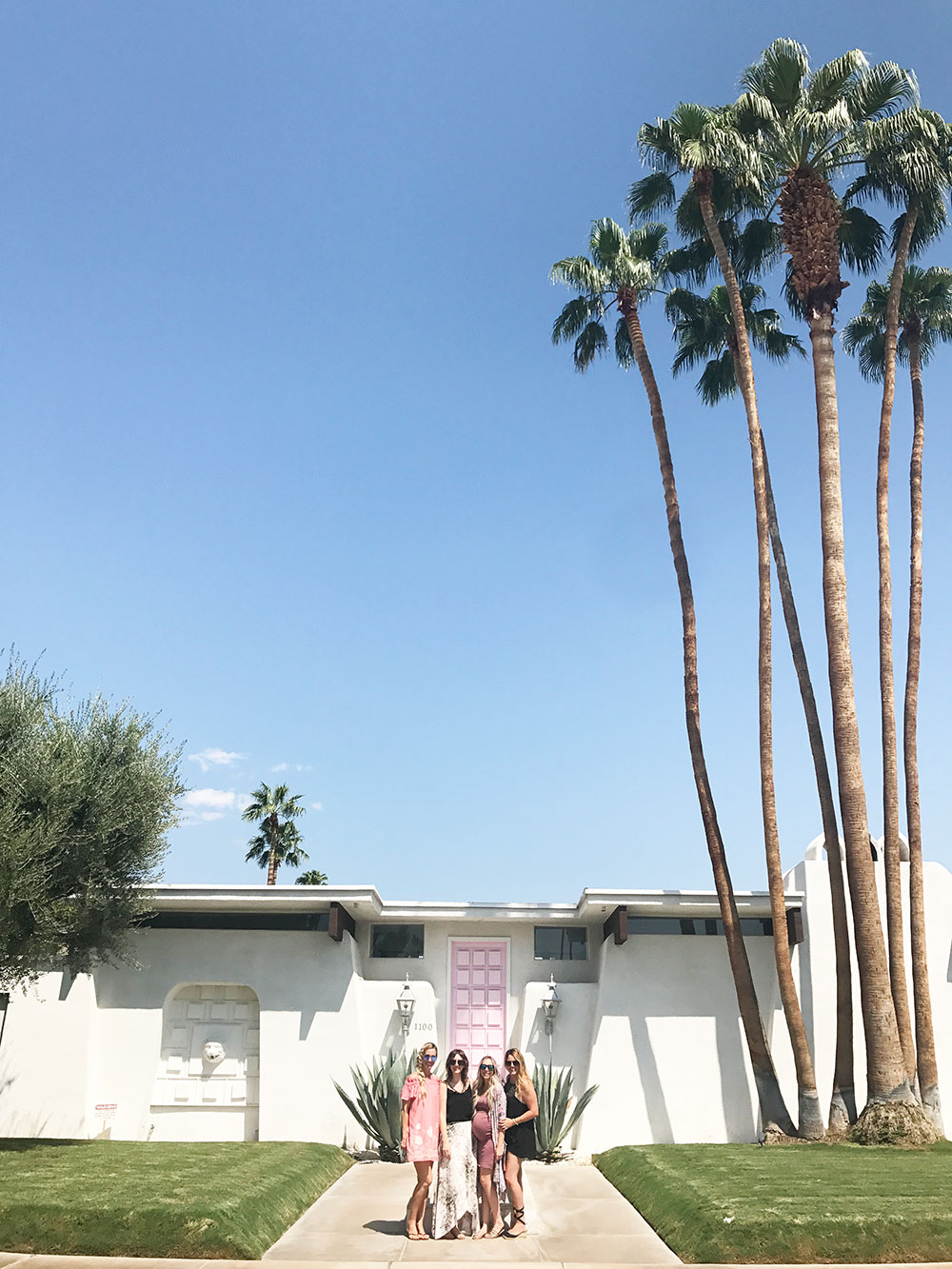 with @courtneynicoleramsey | @britthavens | @occasionally_perfect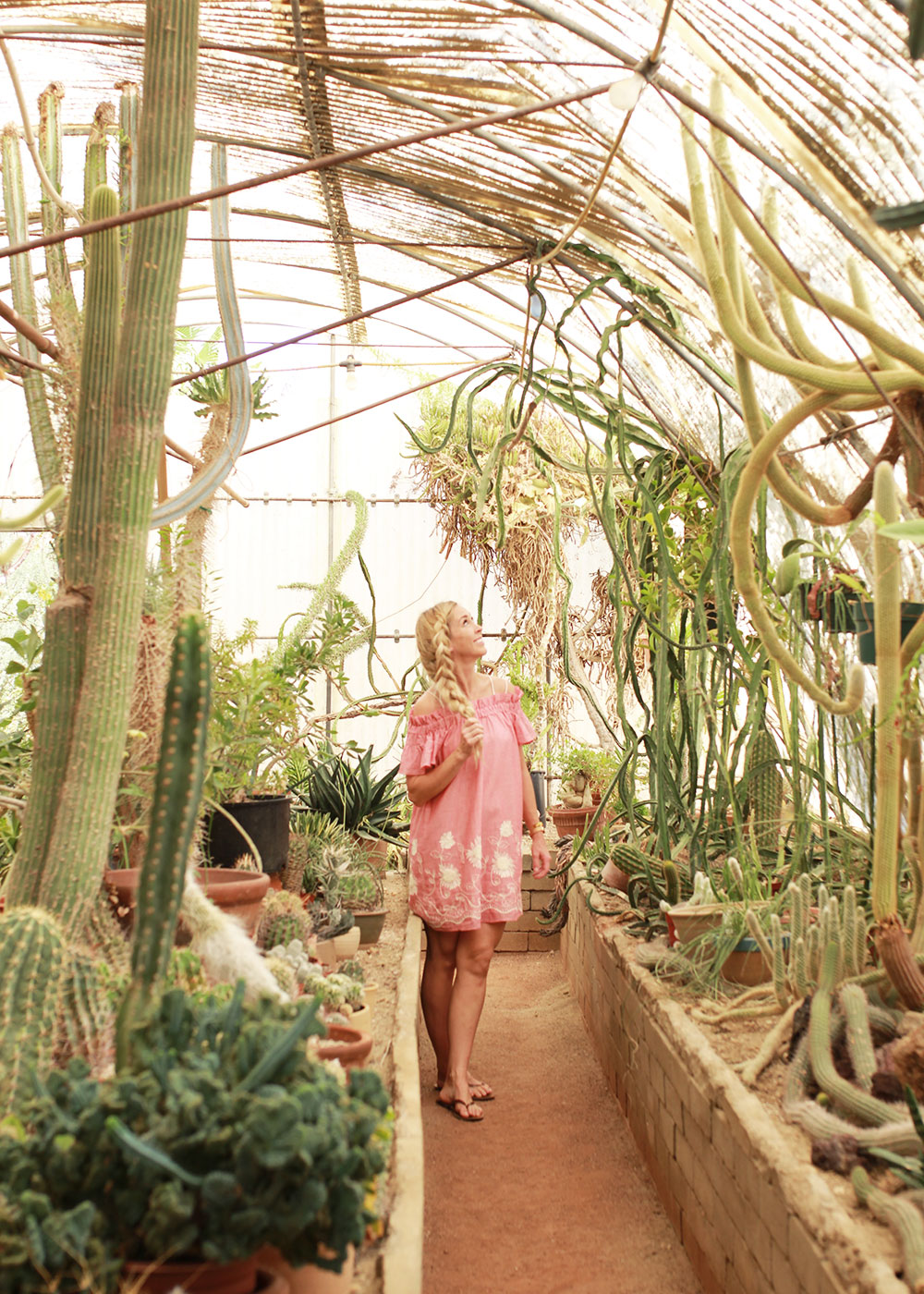 The last time I did Palm Spring it was with my family, so it was fun to go back with just girls and no agenda this time! Palm Springs, I love you. We had way too much fun. I left refreshed and so ready to see my babies. We will for sure be back again!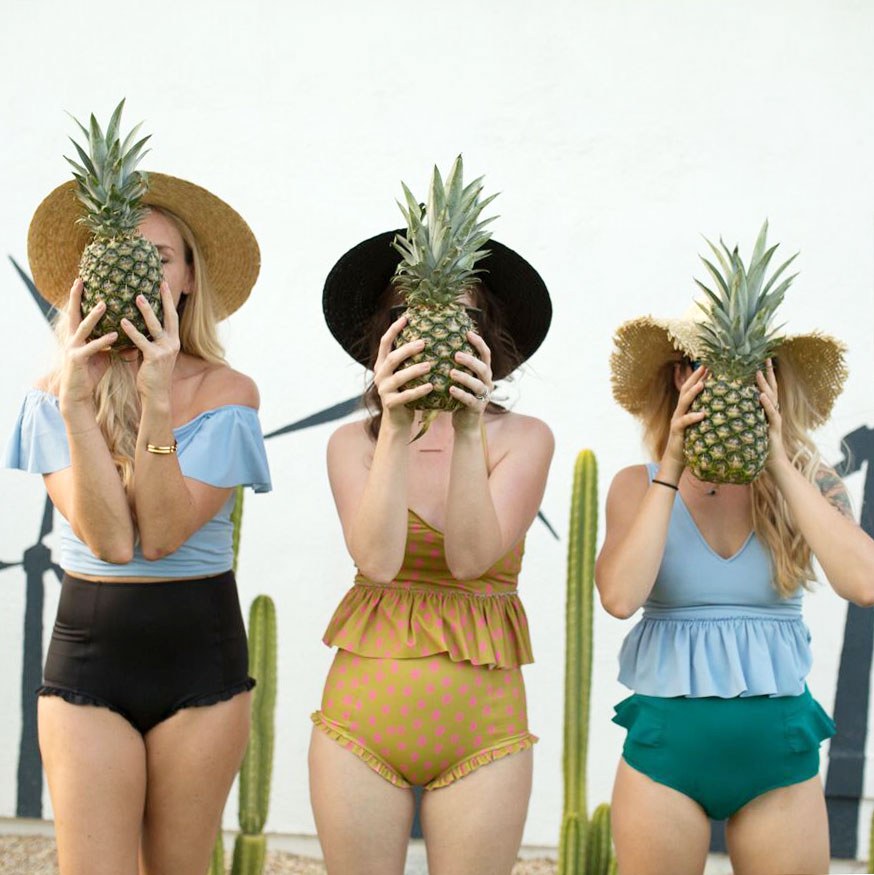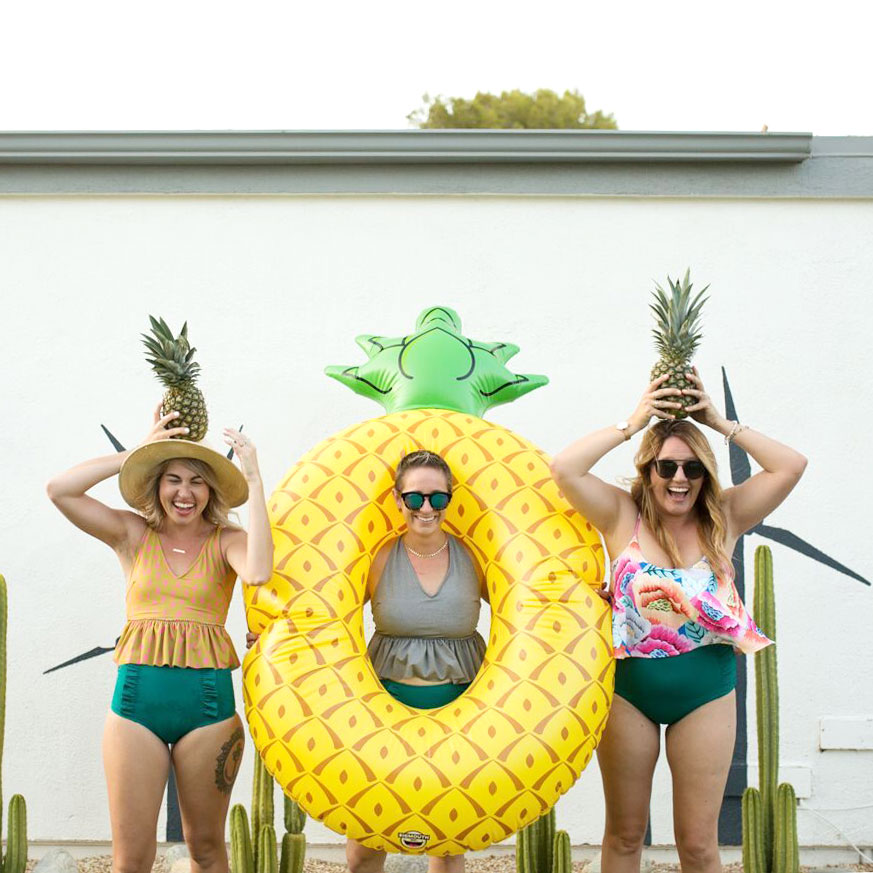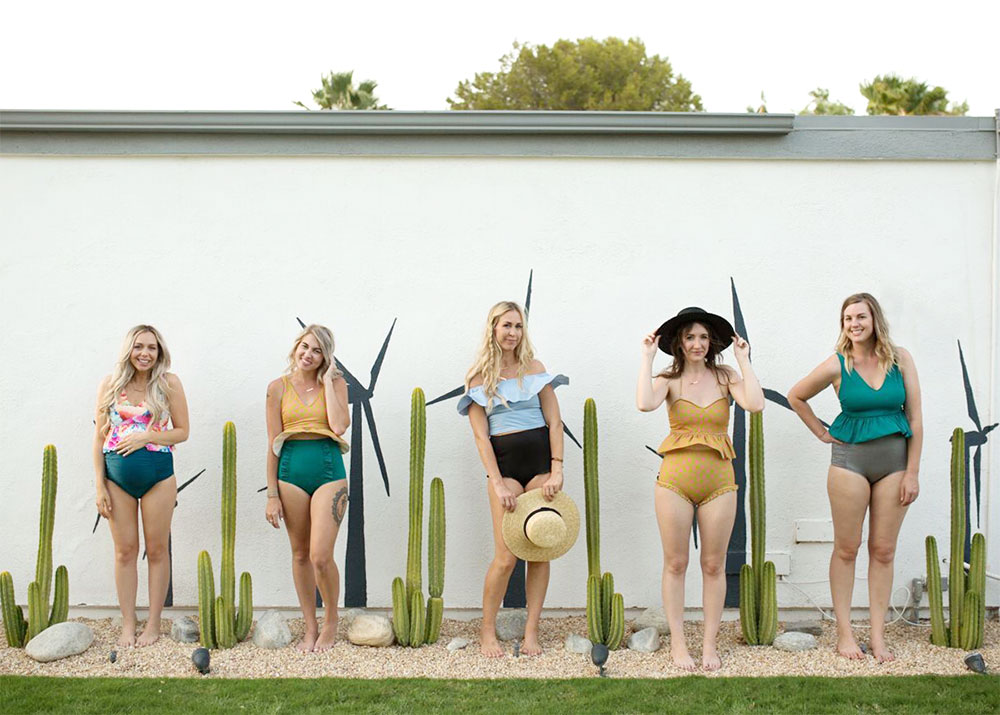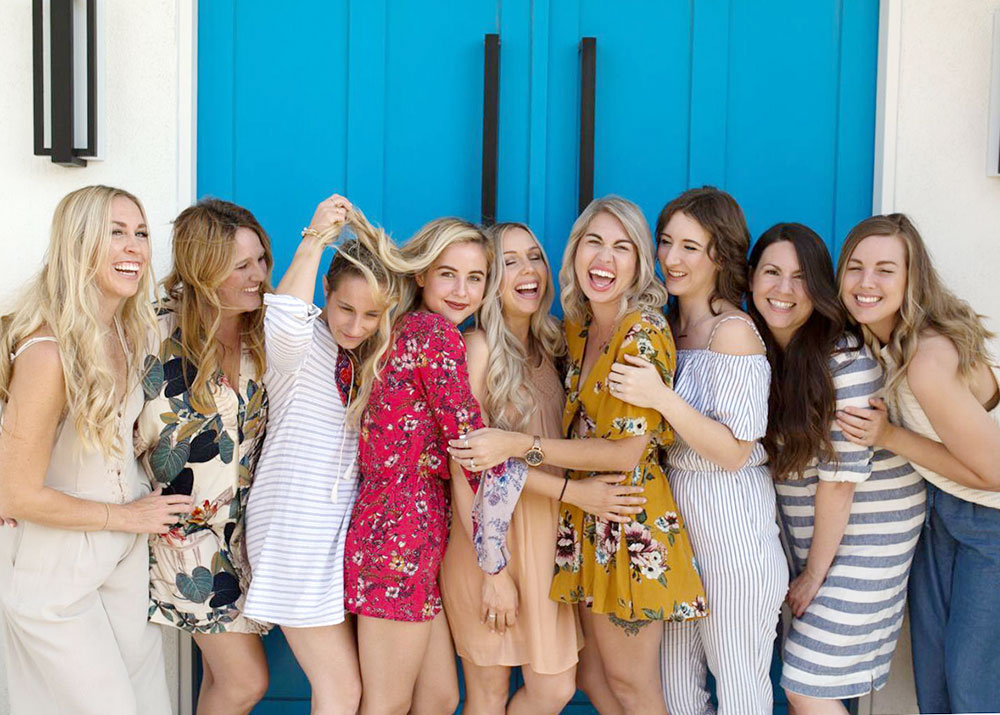 We planned this trip because we wanted to meet each other in real life. At the same time, we were partnered specifically with a few awesome brands we all love, who generously gifted us some pretty awesome stuff! Thank you so much to our partners!
The Weekend House | @thewkndhouse
Kortni Jeane Swimwear | @kourtnijeane
Big Mouth Pool Floats | @bigmouthinc
shop the post!

In addition to our partners, this post also contains affiliate links. Thanks for supporting the brands we love!