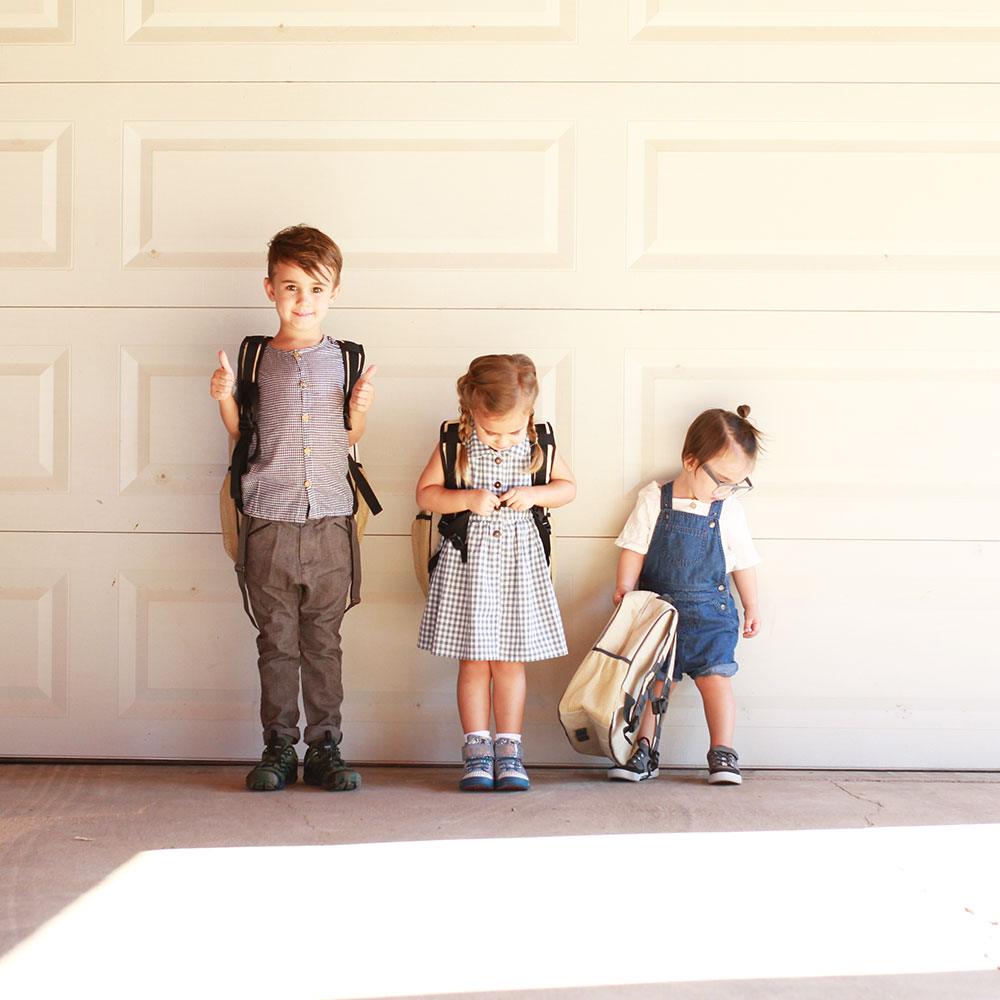 My kiddos have been back to school for about a month now and we are finally falling into a good routine. When it comes to their school style, it's always a balancing act for me. I am a fan of neutrals and timeless looks. But, I also don't want to send them to school in anything I care about getting stained or ruined. Because lord knows it all does, no matter what! So I look for things that will wear well, are easy to wash, and of course are comfortable for them to play in.
Shoes can be one of the trickiest compromises around here. They need to be durable enough for playground time. Also my two older ones schools both require them to wear closed toed shoes. And again, I like something with a little style! I personally don't mind investing a little in quality kids shoes, especially if they are going to wear them everyday to school. I know some people will argue that it's not worth it because they grow out of them so quickly, but I think it's not worth it to buy shoes that fall apart! Plus, I always buy the kids shoes a bit big so they have room to grow into them.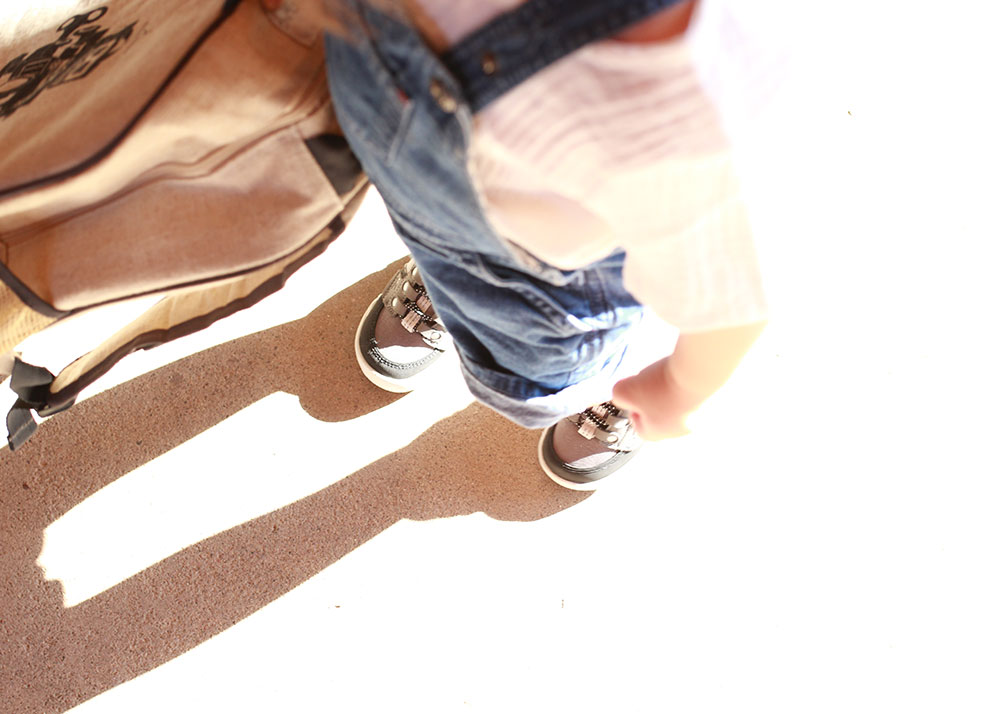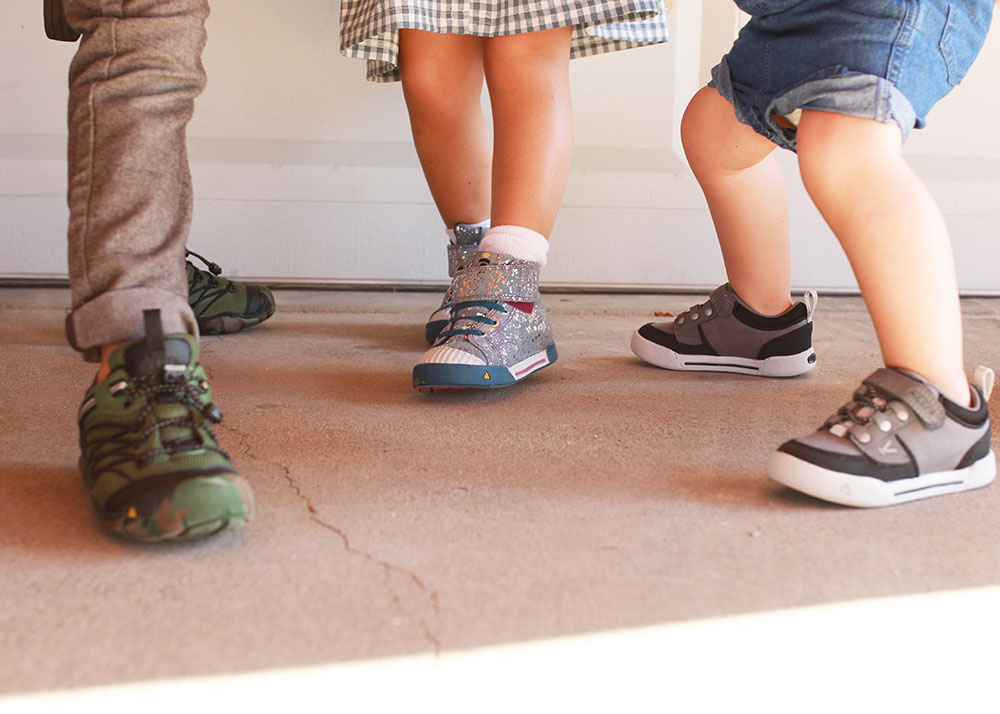 My outdoorsy husband has honestly been buying my kids KEEN shoes for hiking since they were old enough to walk. So after I got tired of my oldest boy ripping holes in the toes of his regular school shoes on the playground over and over, I decided to look into KEEN for school too. I had just started researching them when I got the opportunity to partner with KEEN for this post. So as you can imagine, I was pretty excited! I was also thrilled see the great selection of cute styles that to transition easily into Fall. KEEN Kids is known for it's summer sandals and is great for summer adventure for the whole family. But we are loving all these amazing styles to transition into Fall. [see below for what the exact styles I chose for the kiddos.]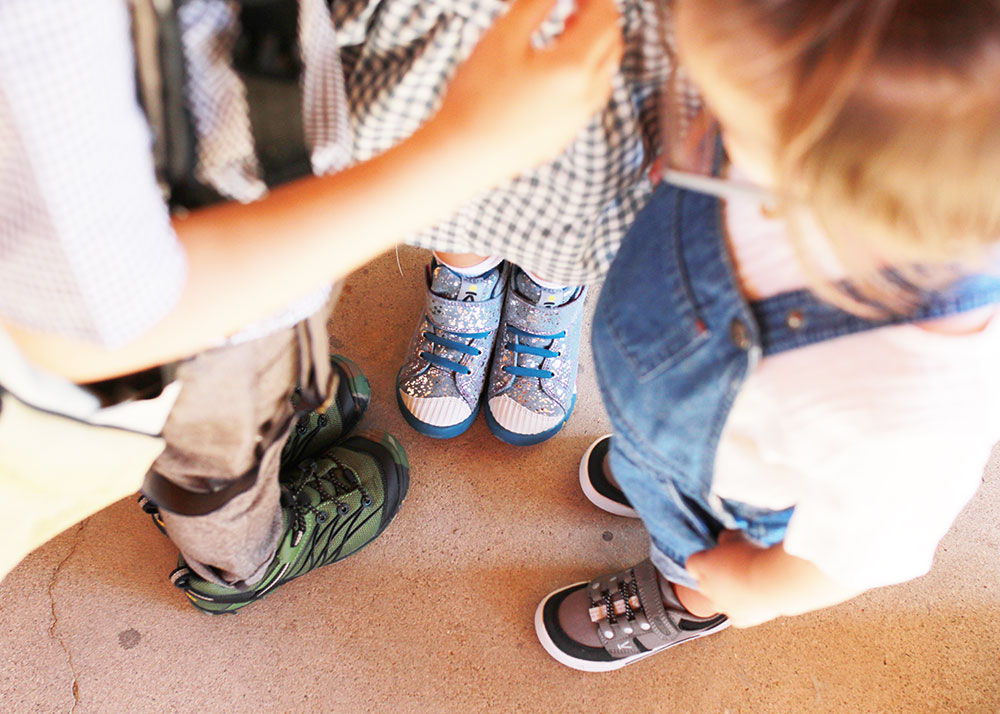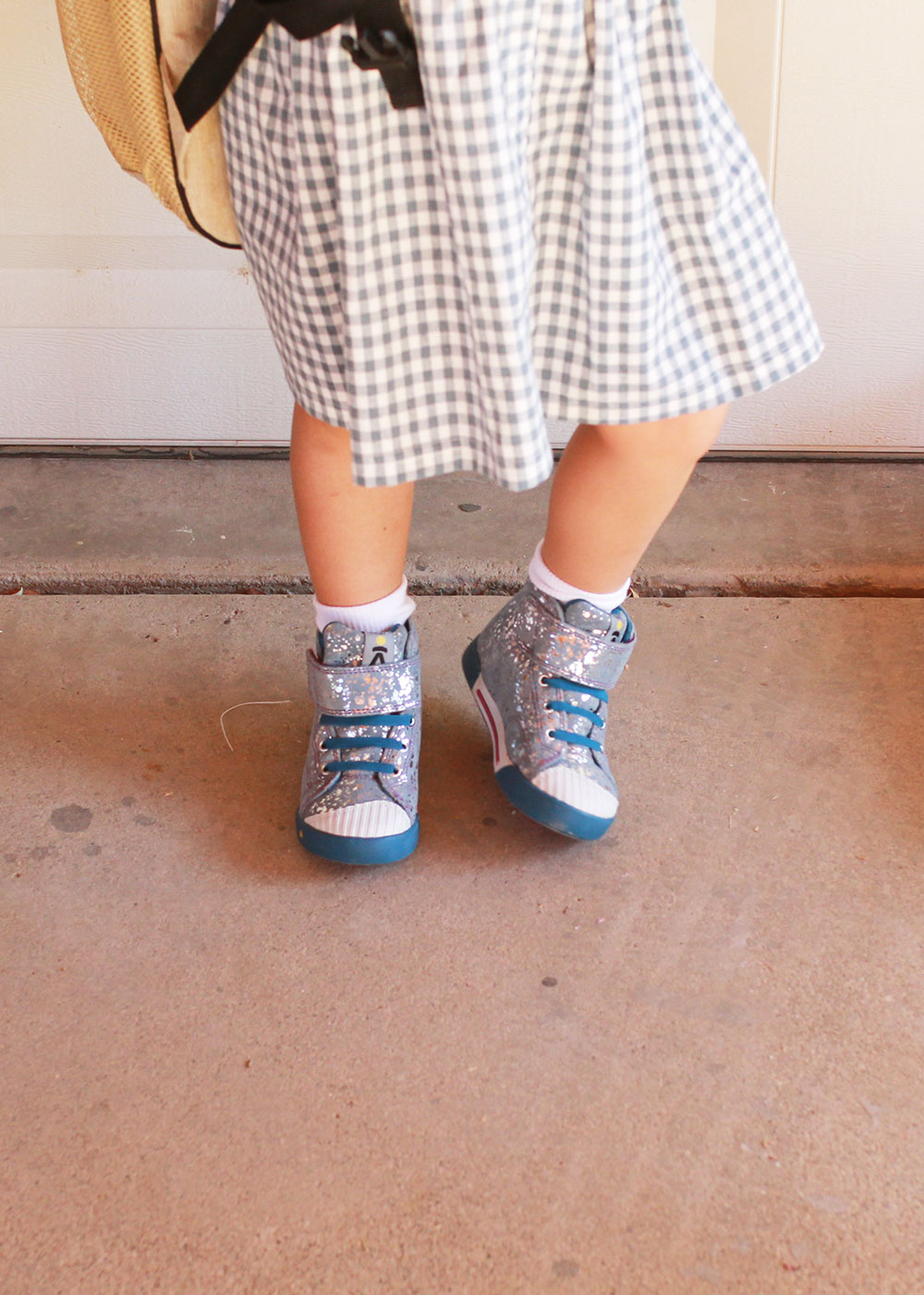 I often get asked where I shop for my kids' so here's a few: One of my favorite places to shop for cute classic clothes for the kids is Little Cottonwood. And we are all still loving their backpacks from So Young. For the boys, I love shopping for unique pieces at Zara [like my big A's pants here from last year]. Of course they have cute girl stuff too, but I feel like cute girl stuff is easy to find. 😉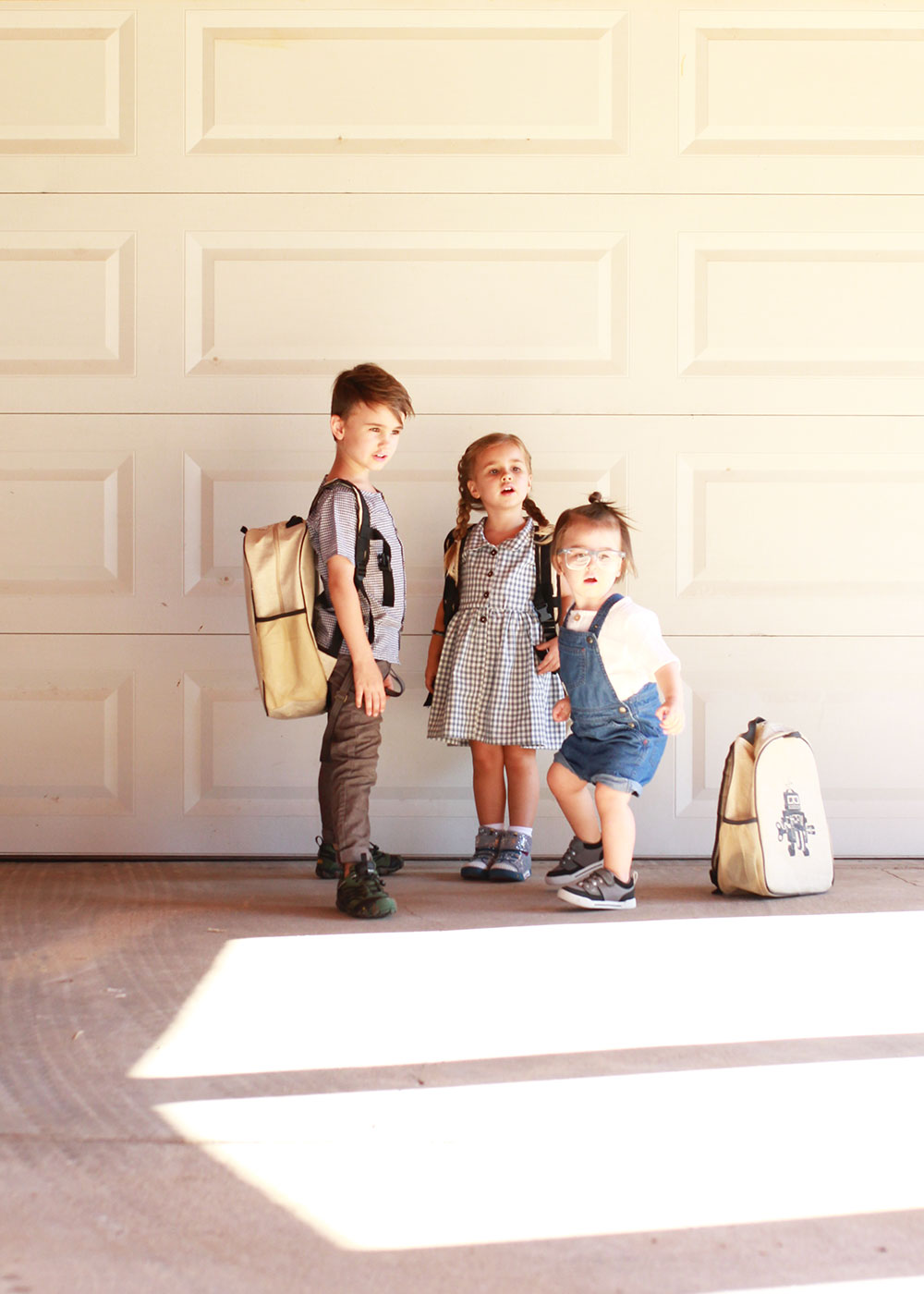 on diego: shirt // overalls [similar] // shoes // glasses // backpack
on alessandra: dress // backpack // shoes //
on adriano: shirt // suspender pants [similar] // backpack // shoes
And now for the fun part! 
We're happy to team up with a great group of bloggers to share lots of KEEN styles for kids AND an awesome giveaway. TEN lucky winners will receive a pair of KEEN shoes for school (select from New Arrivals). Please enter using the Rafflecopter below.
Don't forget to visit all of the participating blogs too! They all have KEEN shoe styles to share as well as great tips and ideas for school:
The Chirping Moms // Wanderlust Crew // Simple, Like Love // Suburban Wife, City Life // Girl in the Red Shoes //Marino Bambinos // The Love Designed Life // Momfessionals // Munchkins and Moms // Being Brickner // Thrifty Nifty Mommy
Giveaway: Enter using the form below
hey! if you like this post, go ahead and pin this on your pinterest!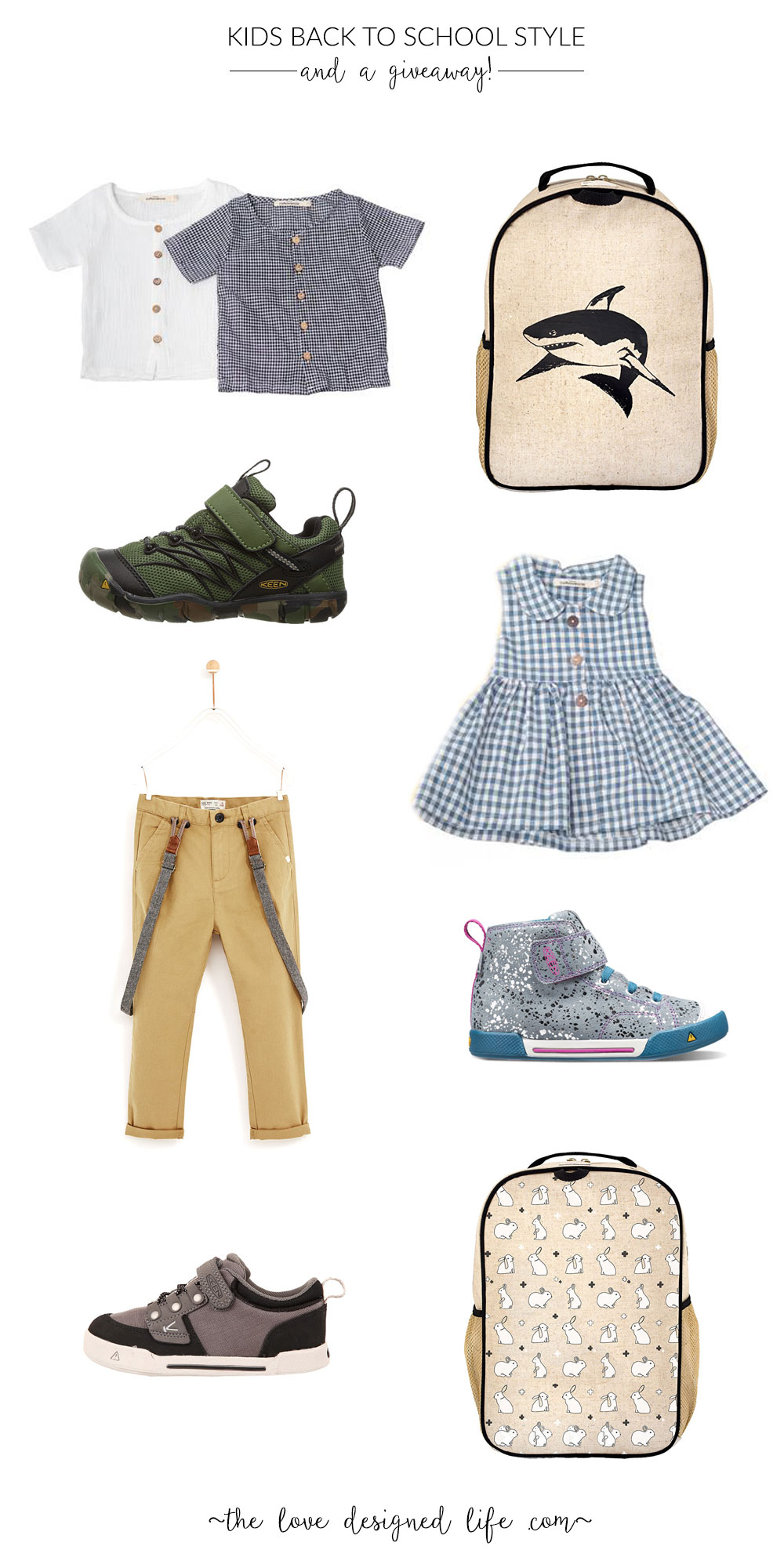 shop the post!

This post was sponsored by KEEN and also contains affiliate links. As always, all opinions expressed here are my own!