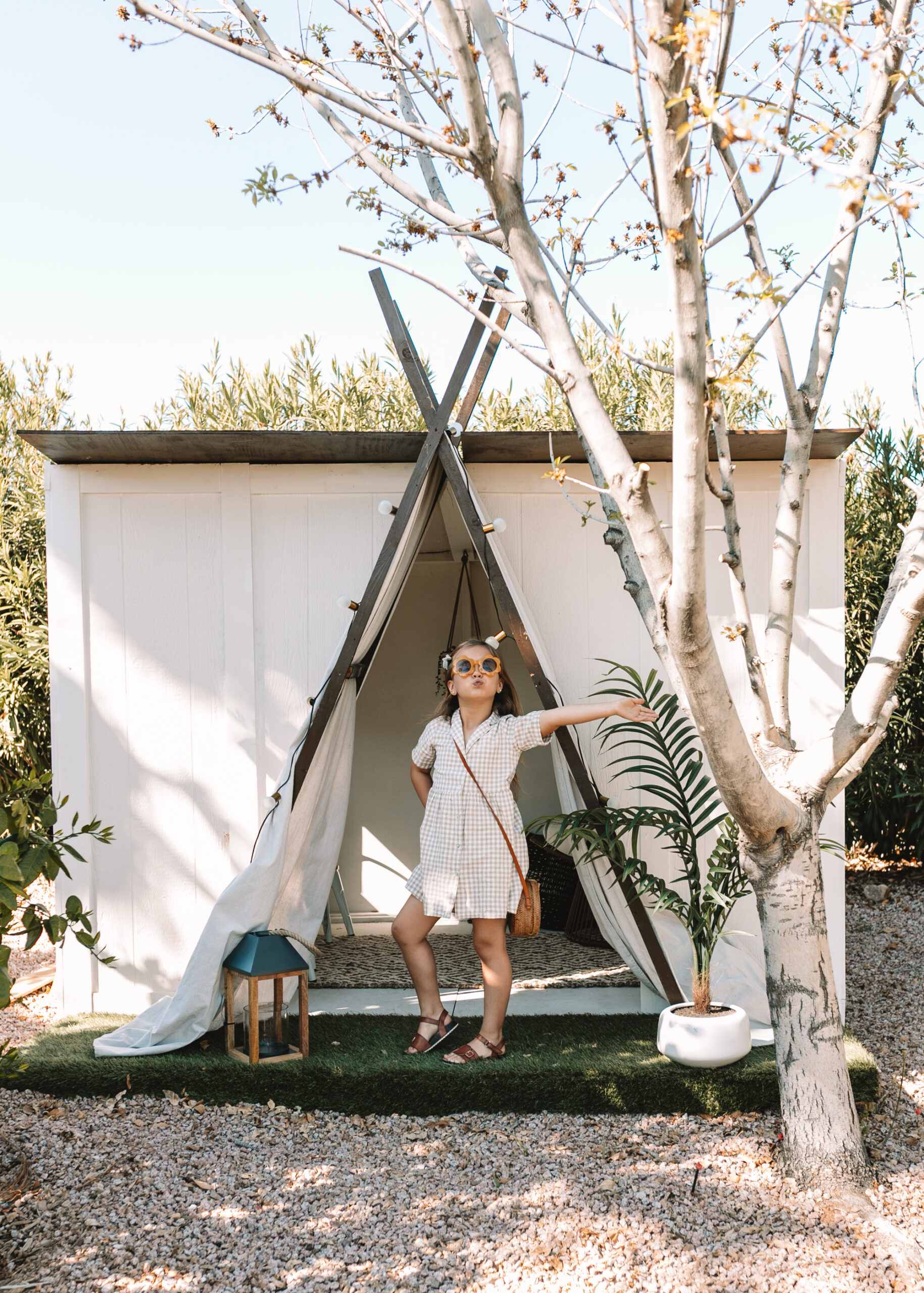 Do you guys remember over the holidays when a little elf friend of mine, Homegirl Made, helped bring to life an amazing backyard clubhouse for my kids?!
If you missed following along in my Instagram Stories, here's the backstory: my incredibly talented friend Maria Shull loves to build things. As long as I've know her, girlfriend has always building or creating something from scratch! From welding to woodworking I swear, there's nothing she can't do! So last year, she decided to create a little business out of making things for people, and Homegirl Made was born. When Maria reached out to me to see if we could come up with a fun project for my kids, I was like: WHERE DO I SIGN UP??
Although my kids had a little playhouse that we got from Costco a couple of years back, they were starting to outgrow it. Also, the Arizona weather was starting to break it down more than I would've liked. I would LOVE to do a treehouse for them at some point, but our biggest/oldest trees at our house are our palm trees, so that wasn't going to work, lol. Instead, I thought it would be fun to create a little bit bigger "club house" that they can use to hang out in and still have fun and play pretend and hopefully this will grow with them for a bit longer.
I really thought it would be fun surprise to have it show up on Christmas Day. With this plan in action, Maria built it our clubhouse at her house, and then on Christmas Eve, my husband and I (and a few able-bodied people in our lives) went over and broke it down, then put it back together again in our backyard. It was quite the process, to say the least!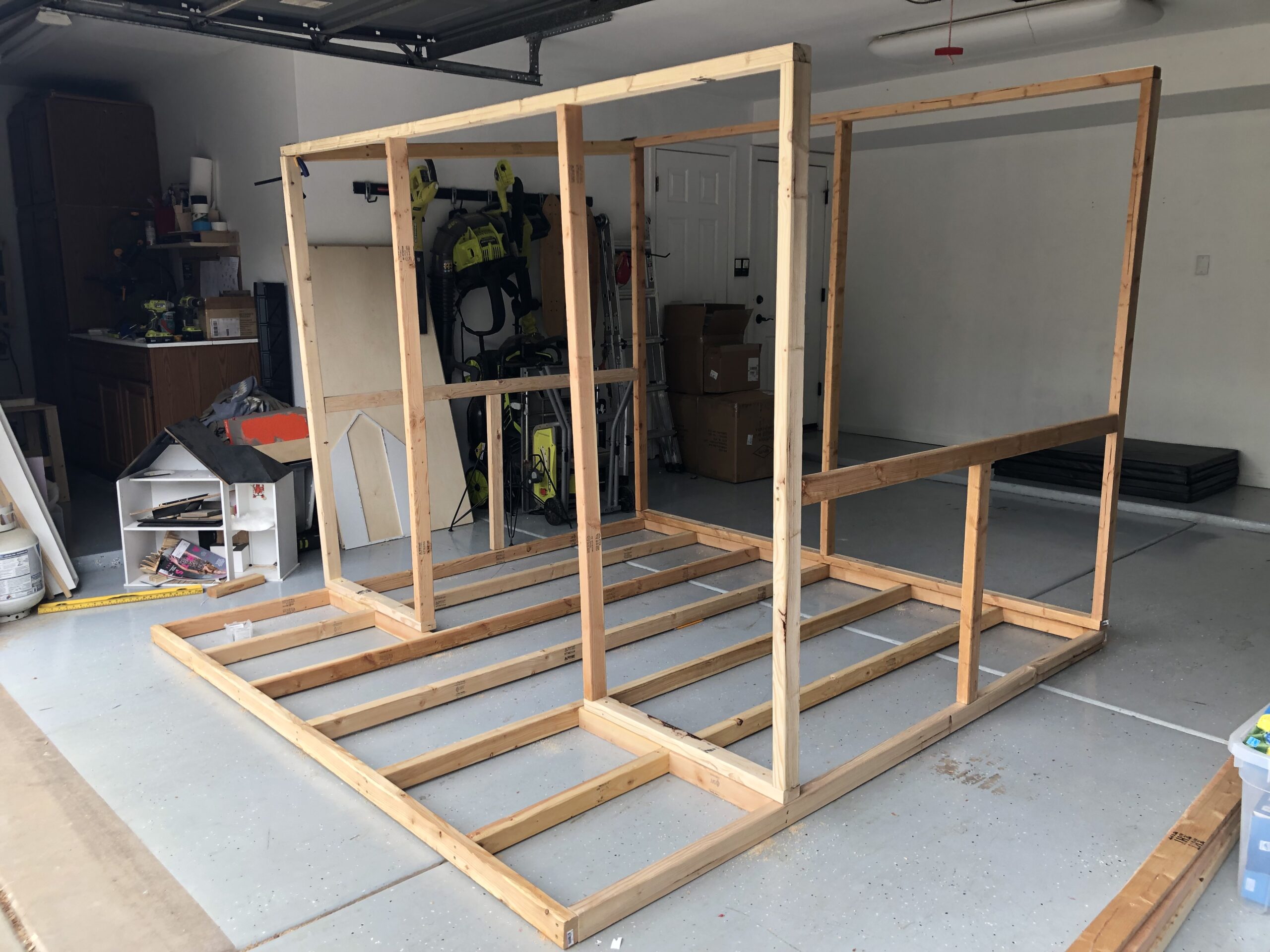 *Side note:* If you work with Homegirl Made for a custom project, I would highly recommend her building on site to save you the hassle we went through!
Anyway, because I wanted it to be a surprise for Christmas, Maria came back over later to do some finishing work, and then I finally just got around to styling the inside and making it the cozy little backyard clubhouse I was dreaming of this past weekend!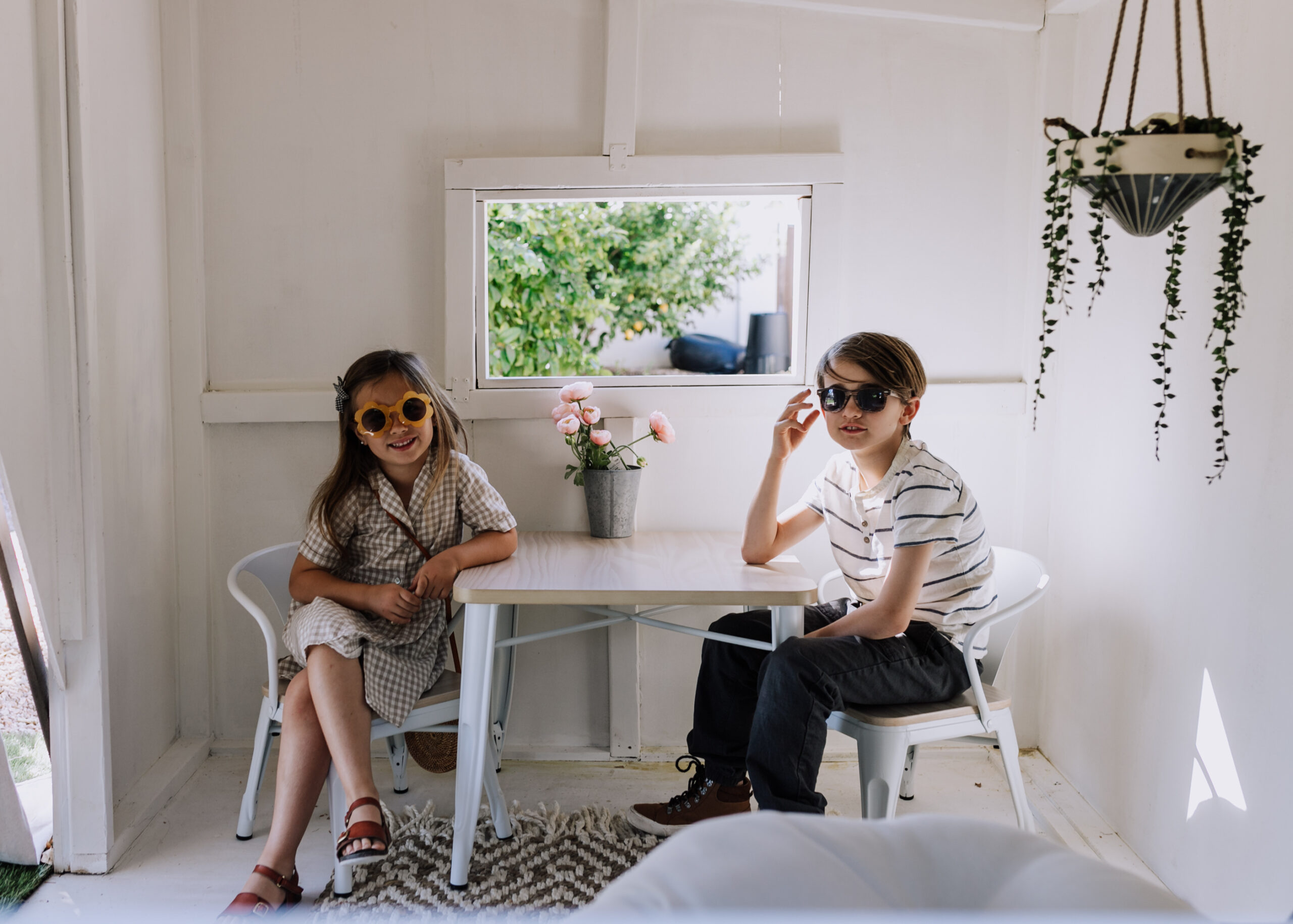 I thought about adding a play kitchen of some kind in here, but when I decided to go the "clubhouse" route instead, I wanted comfy furniture so they can play and just chill in here with their friends. This adorable bistro table and chair set is from Delta Children. (Please note, this table is *not* designed for outdoor use. However since our clubhouse is a covered area, I was ok with trying it out here!)
Shop more the Delta Children furniture sets here.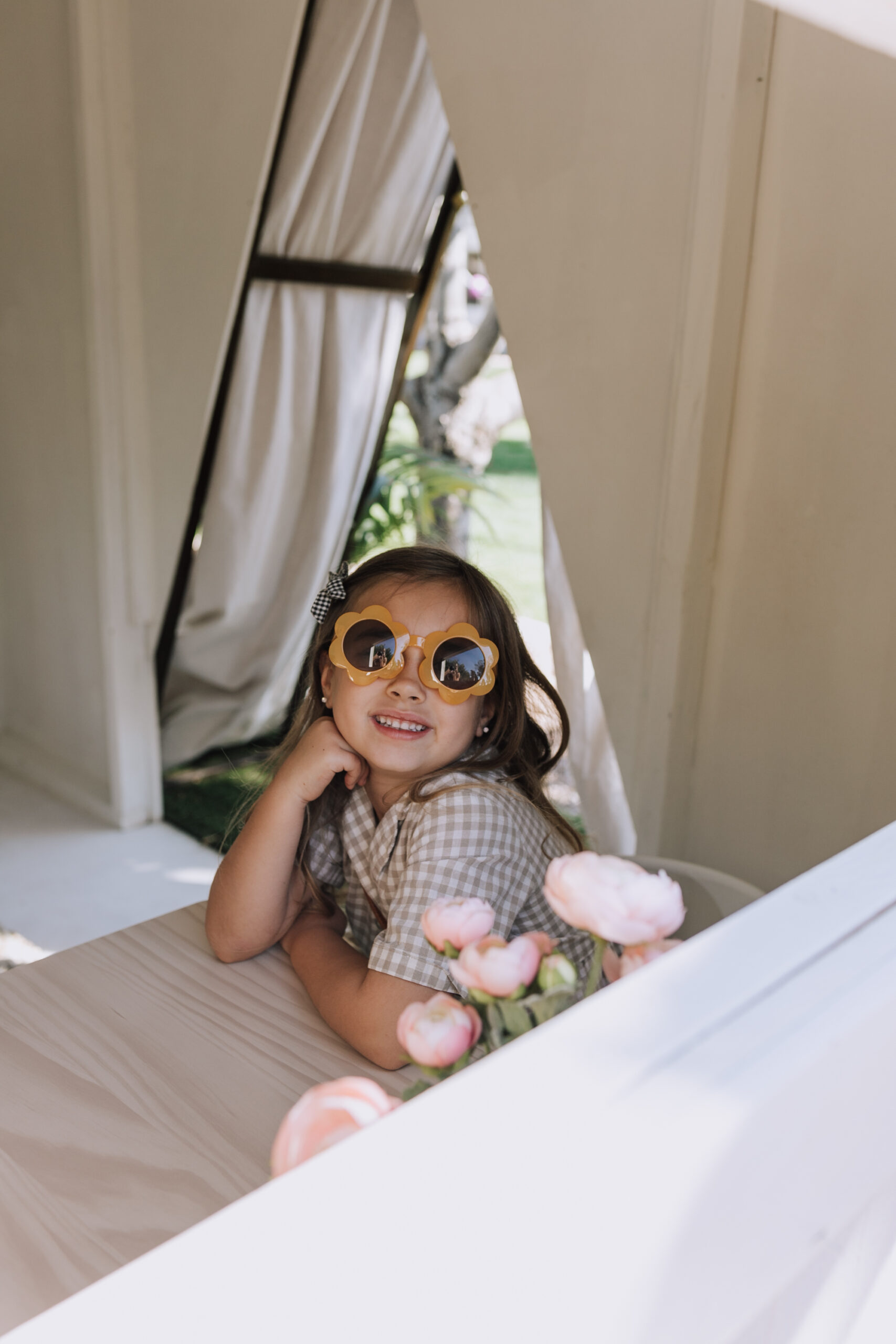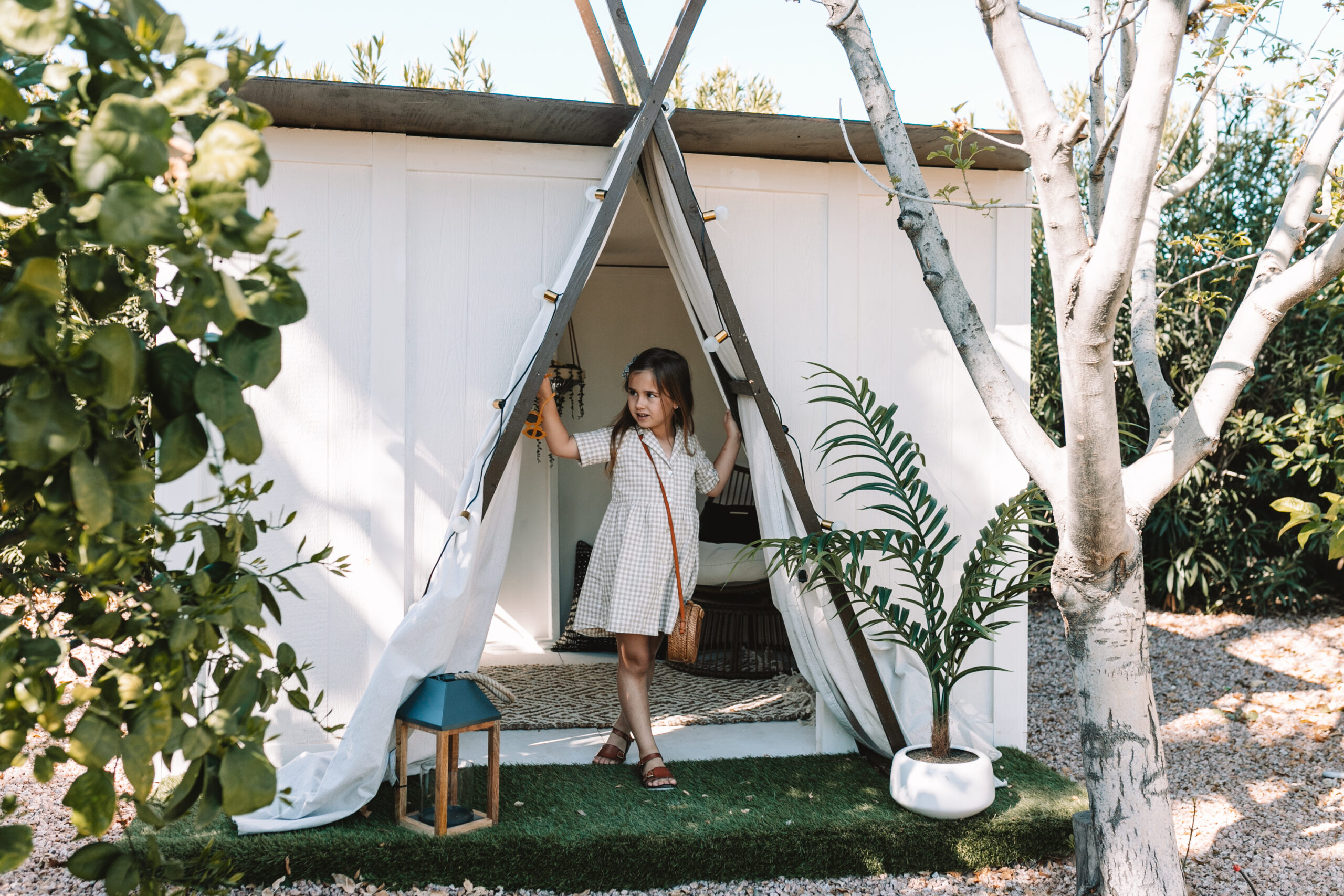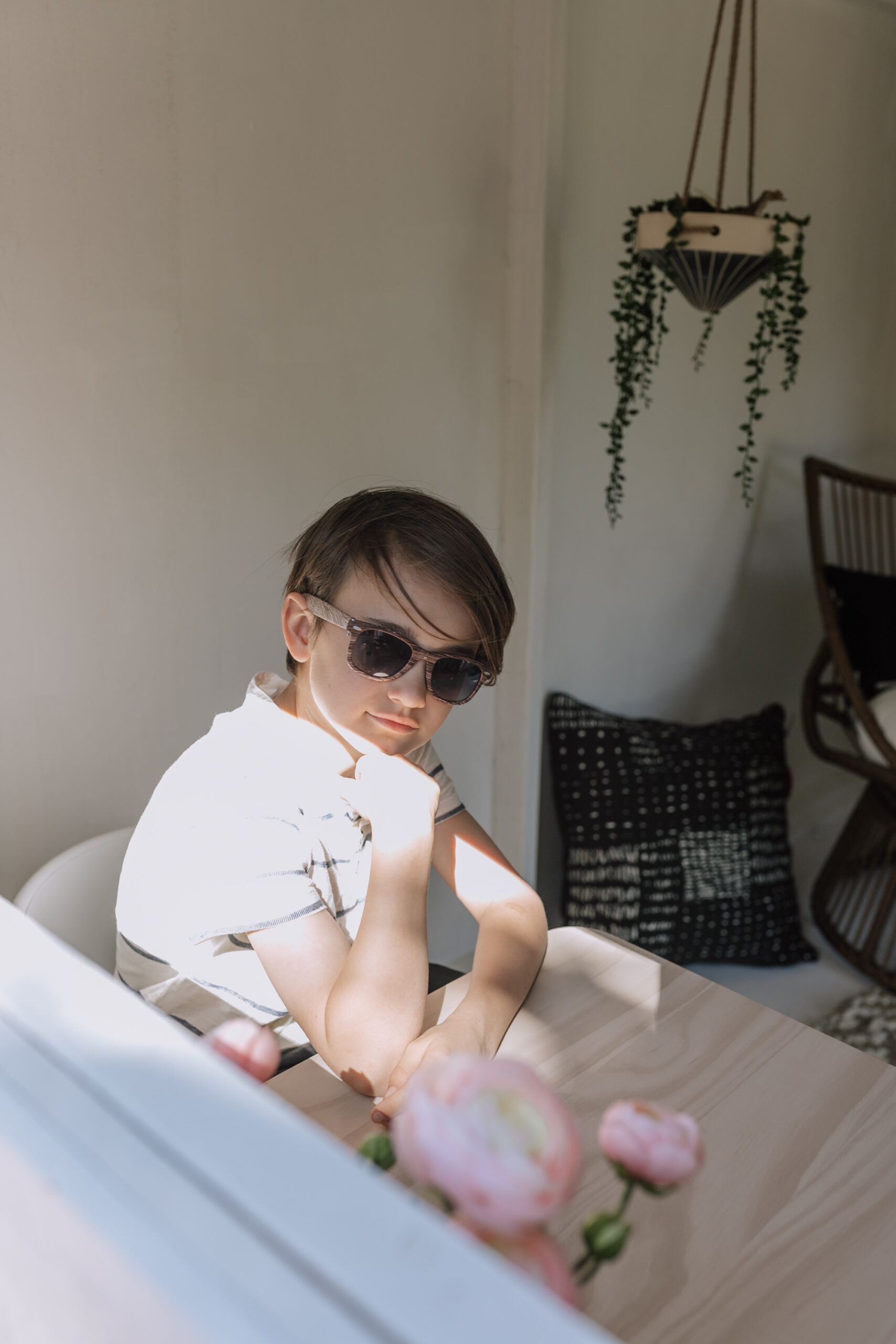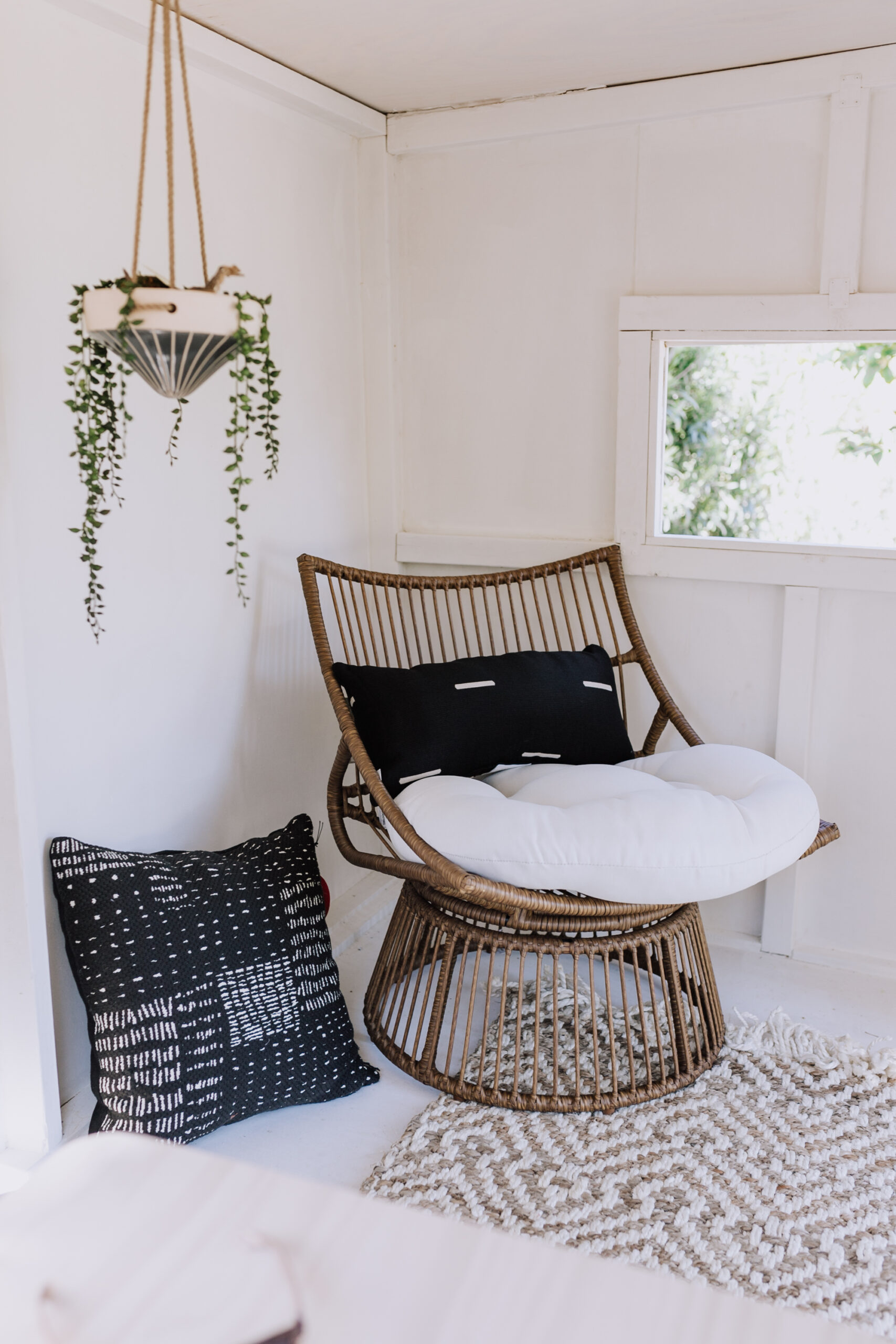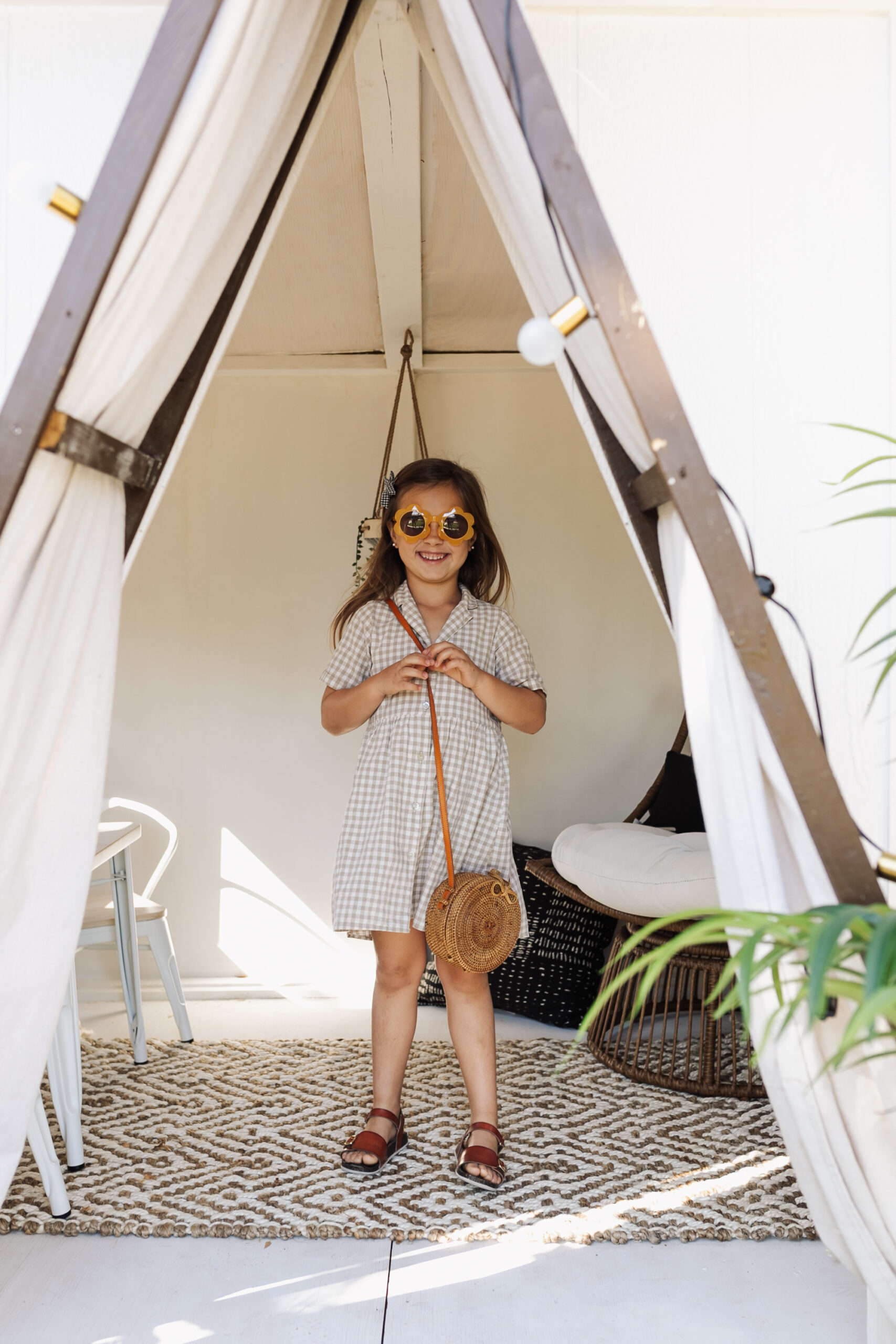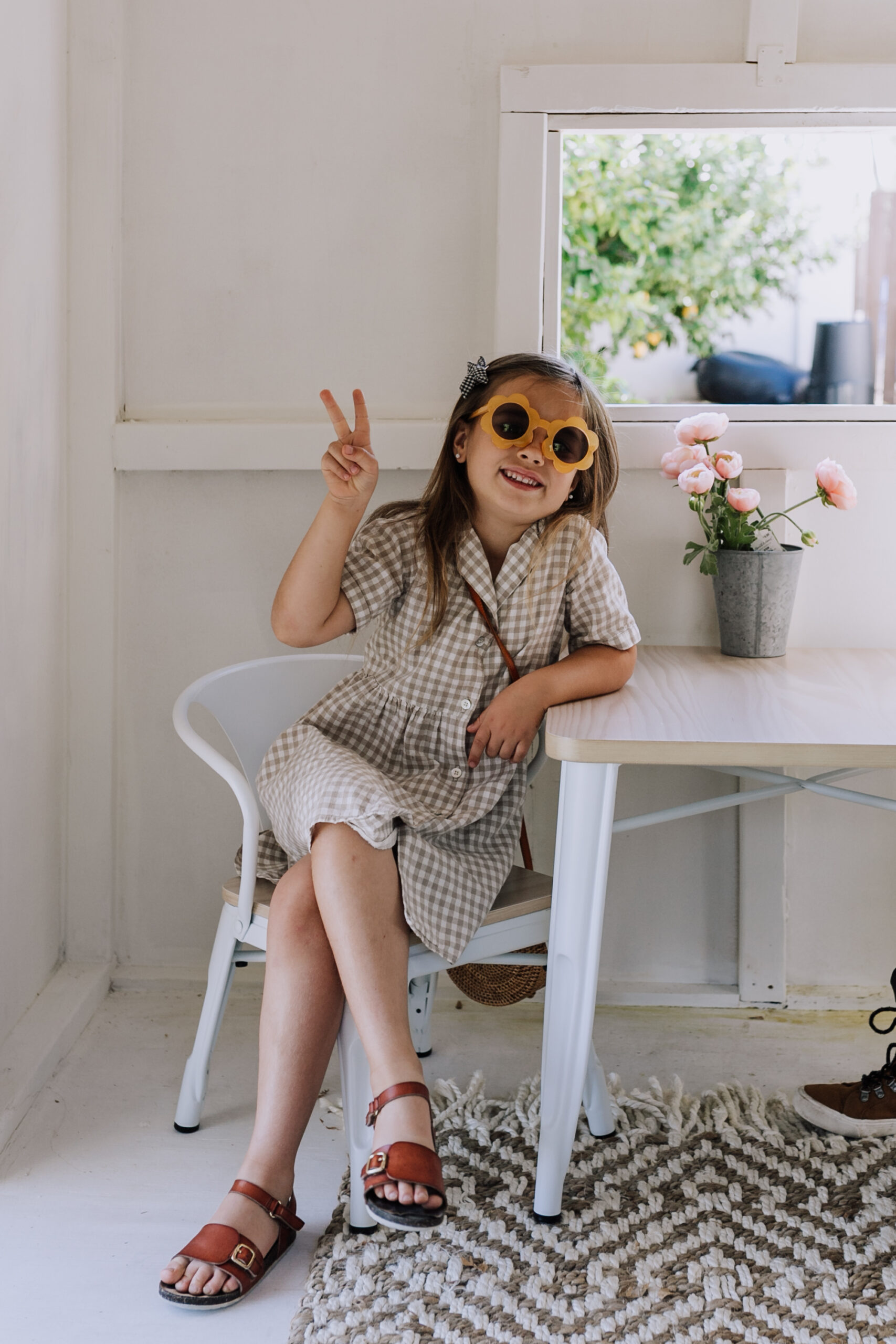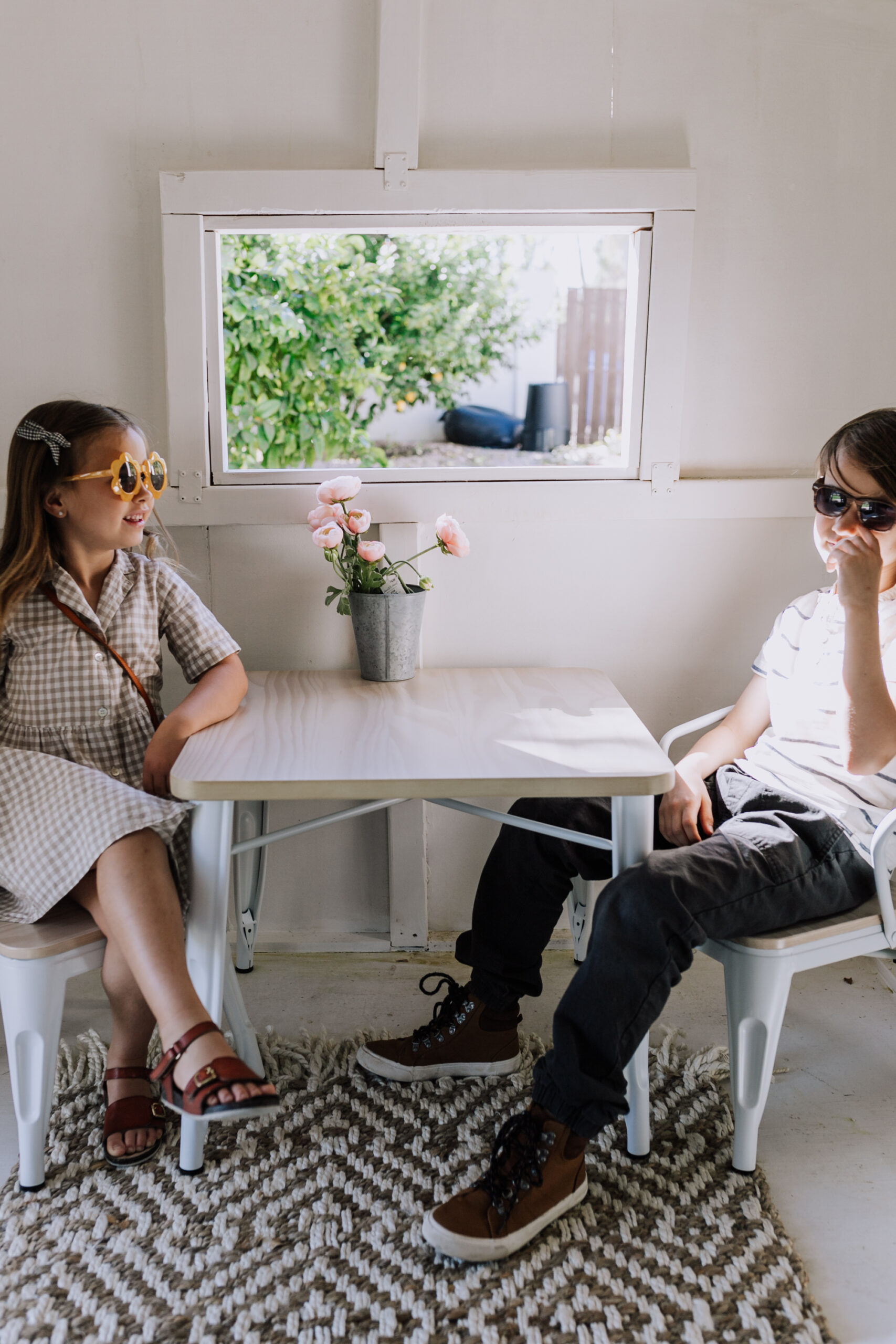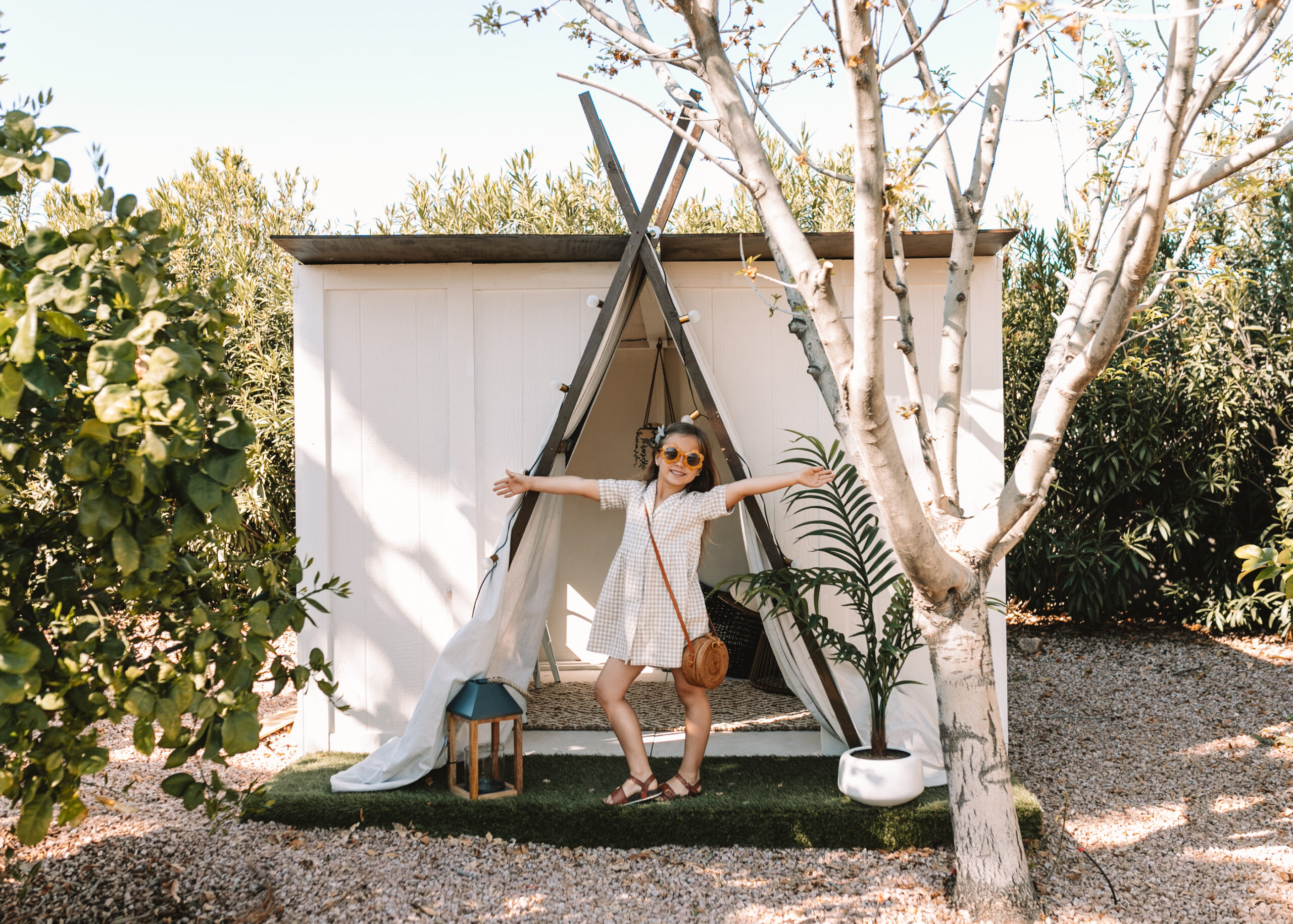 To style and finish their playhouse, I selected pieces that are suitable for the outdoors, but would work indoors too. You can shop some of my finds below!

Overall, so happy to have our backyard clubhouse ready for the most beautiful time of year here In Arizona – spring!! What do you guys think?