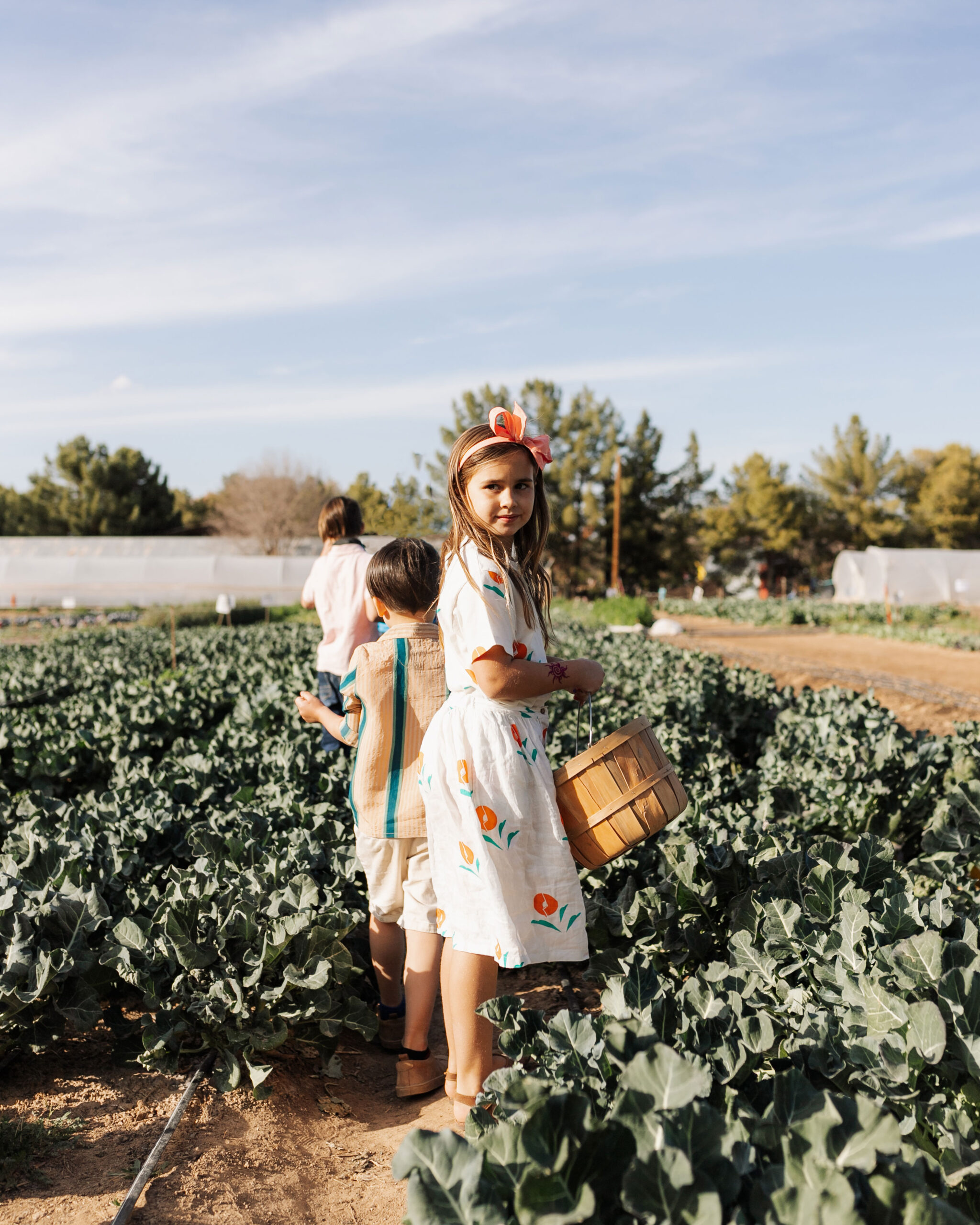 5 family friendly (not to mention FUN) spring activities in Arizona – say that 5 times fast, ha! Spring is the absolute best time to be here in the desert, specifically in the valley of the sun where we live, aka the Phoenix area! With high temps hovering in the 70s-80s and the sun shining almost every day, the world feels alive again. While in the fall we locals may long for cooler temps and falling leaves as our summer stretches on, in the winter our kids beg for snow play (when there is none), and in the summer it's so blazing hot we just complain a lot and try to survive, in the spring there is nowhere I'd rather be! This is one reason why our family doesn't normally travel for the kid's spring break – we stay put to enjoy the place most people love to travel to.
Whether you are living here in the Phoenix area, or just visiting here this time of year for the ideal spring weather, I rounded up some of our family's favorite things to do around here this time of year. I really wanted to focus this post on some outdoor activities, to take advantage of the ideal weather. Honestly, after living here as a family for 6 years, I can't believe it's taken me this long to share with you this list! Perhaps I need to follow up with our favorite Arizona activities for the other seasons too?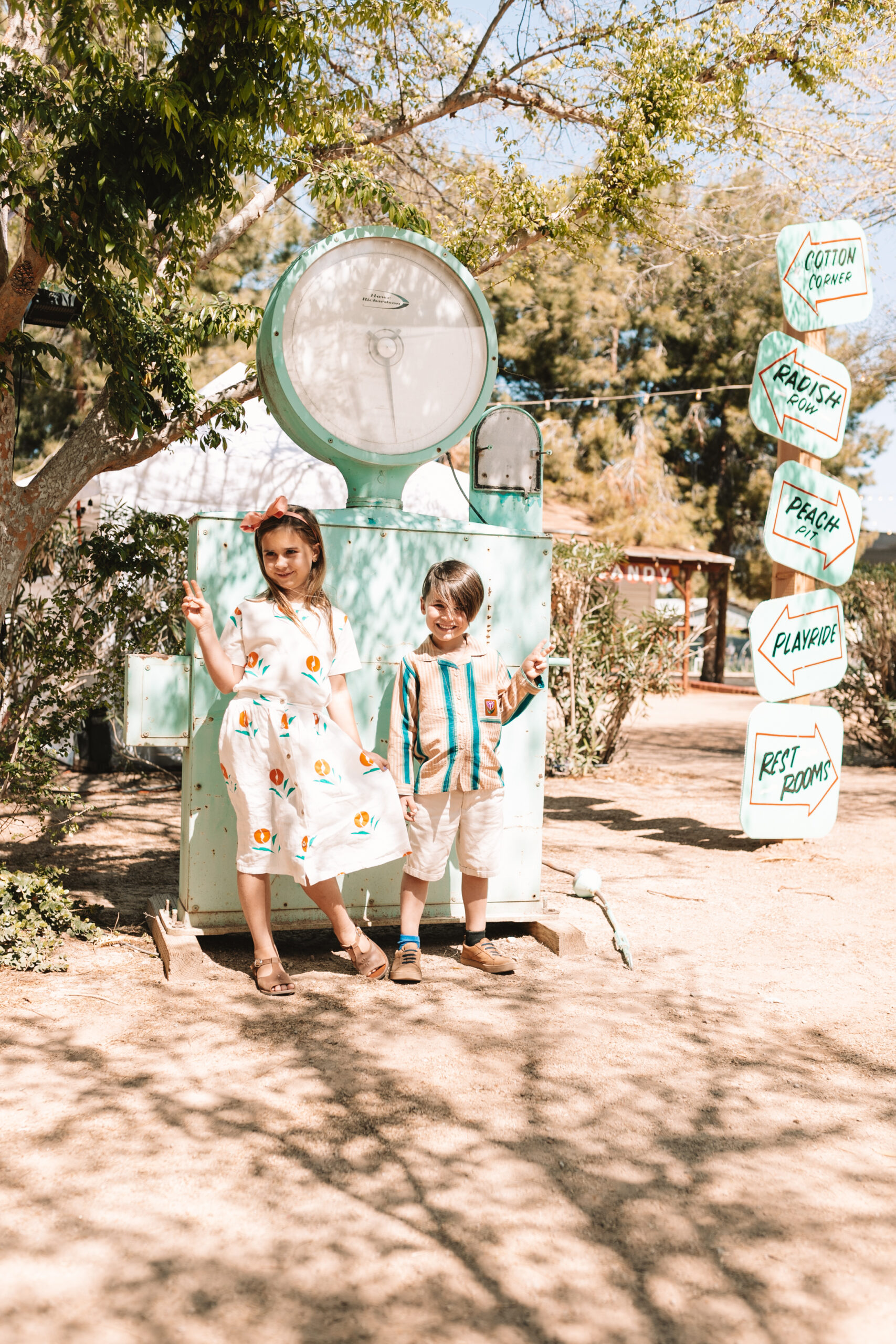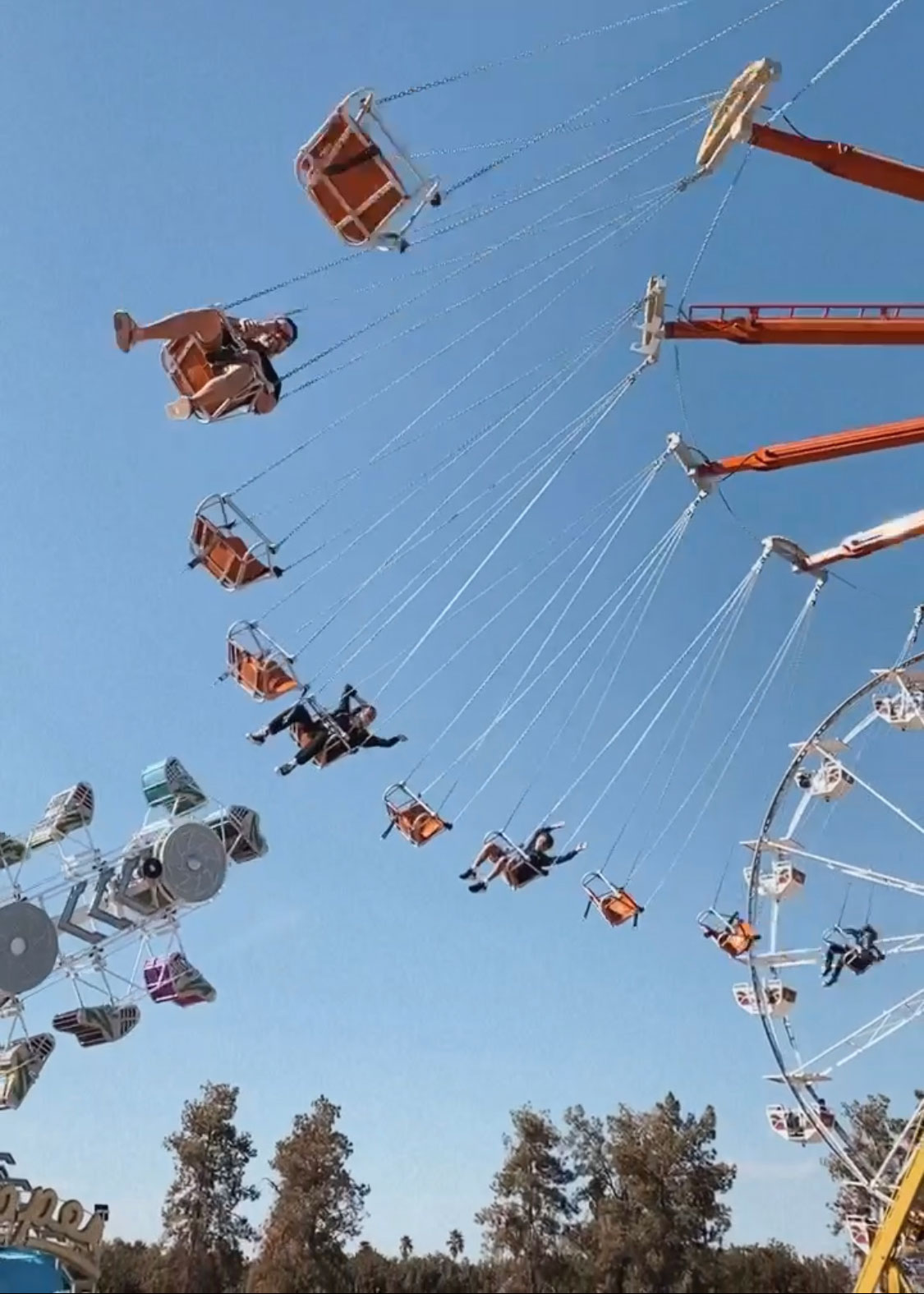 1. agritainment park
While there are plenty of area farms that do the traditional fall activities, Schnepf Farms in Queen Creek, Arizona is the first one I've heard of doing a spring festival, dubbed the Agritainment Park. Honestly, it just makes sense! This is the inaugural year of the theme park running February 25th – April 25th and is sure to be a returning annual event. We also visited Schnepf Farms for their Christmas theme park and loved it then too. This time of year, they additionally offer the u-pick farm, glamping in historic airstreams, event hosting, and more! This is truly a modern farm experience that has a little bit of something for everyone.
One of the things I love most about the Agritainment Park is that the cost of admission literally covers every single ride, game, the petting zoo, hayrides, mini-golf, all the kiddie rides, and the more thrilling rides for bigger kids too! We had kids ages 3-13 in our group and I can honestly say everyone enjoyed themselves! There is also food available for purchase. The farm is also currently still keeping capacity reduced, so even though we were there on a Sunday afternoon, we never had to wait in line! Seriously, the kids loved it because they could do the same ride over and over (and they did that a few times, lol). I highly recommend this one!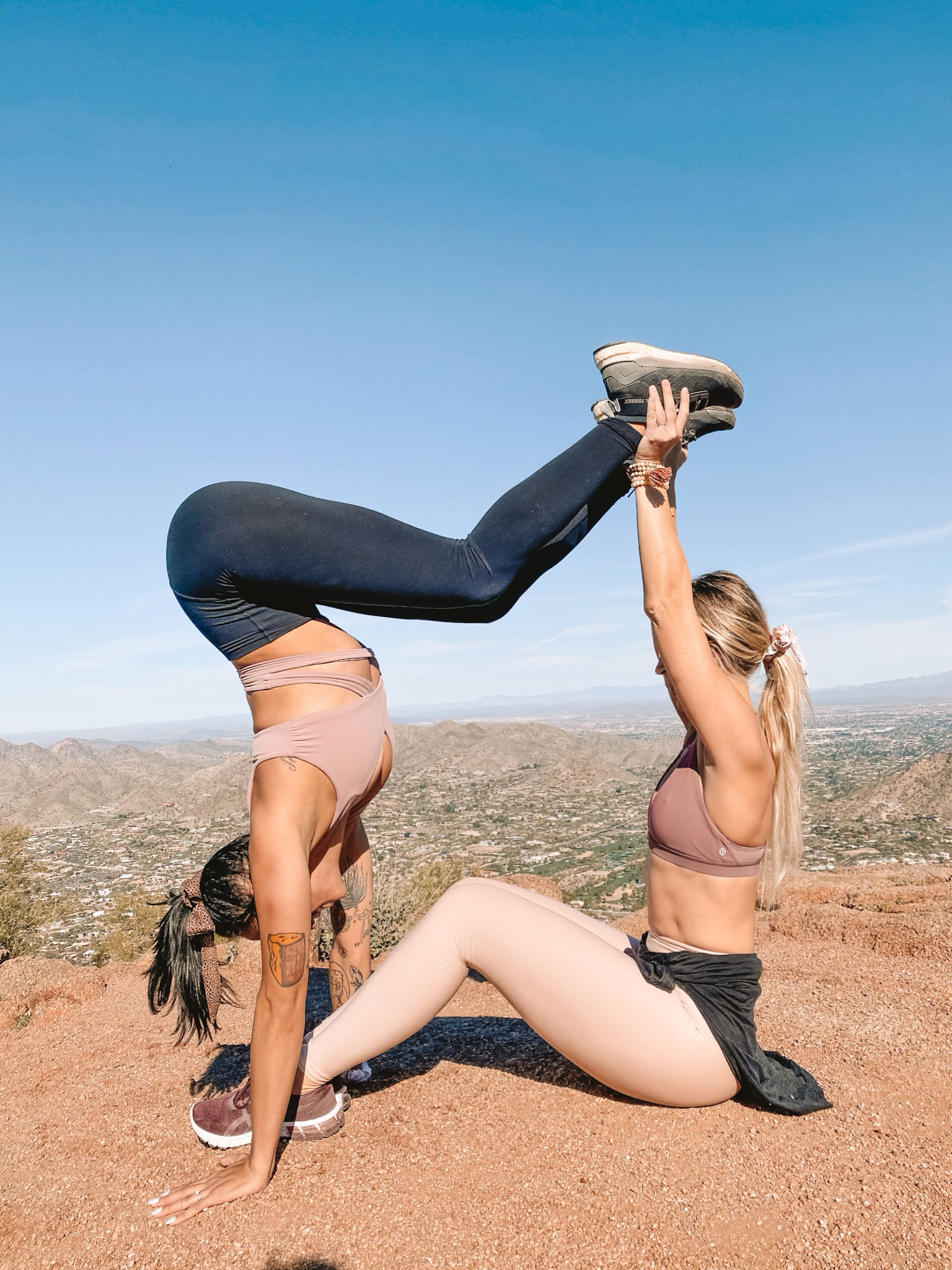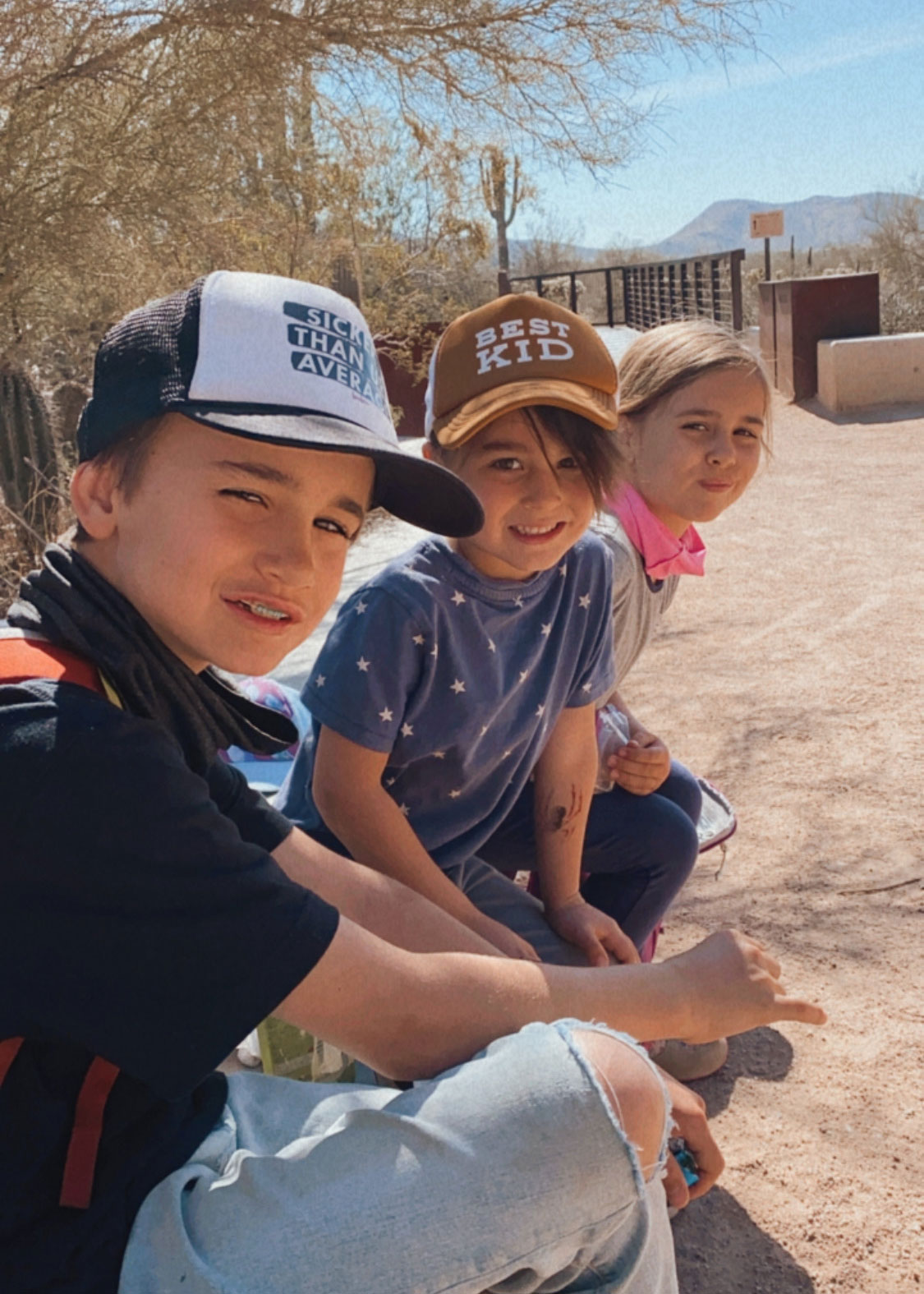 2. hiking
Whenever the sun comes out in the late winter and early spring, I try to get up for a hike! Nothing beats the feeling of getting outside and being in nature if you ask me. I used to be a runner, but since those days are behind me, hiking feels good in my body. I even hiked the Grand Canyon Rim to Rim a couple of years back, which was an amazing experience!
For shorter hikes that are closer to the Phoneix metro area. some of my faves are as follows:
The ever-popular Camelback Mountain. This is a short but steep hike that is for sure physically challenging. It is often swarmed with tourists this time of year, and the parking lot is small and limited, with strict no-neighborhood parking allowed (they do tow!) so be sure to plan ahead. If you're staying in the area, many neighborhood resorts offer shuttles there. Be sure to bring plenty of water! I haven't tried this with my kids yet, but I honestly think they could do it. I've seen some kids of various ages on there, but I would not recommend it unless your kid is pretty physically active already, and I would not recommend it with a baby carrier. You will be using your hands to climb up the steeper parts. *no bikes or dogs on this trail*
McDowell Mountian Preserve. I love this one for kids/families. From the Gateway trailhead, there are a lot of options for various lengths of hikes. I like to do the full Gateway Loop, which is 5.5 miles. My kids have done this before with me (ages 5, 7, 9) but they were pretty pooped at the end. I like that it is relatively flat with just a minor grade/ climb on the way up. It is a rocky trail though, and in the spring watch out for rattlesnakes and jumping cholla (cactus that seem to "jump" up and get you when you're not paying attention).
Pinnacle Peak. We haven't done this one in a while, but it's another favorite with kids! Relatively short (under 5 miles, round trip) and no bikes or dogs allowed on this one, so you can be sure the trail is clear. Again, keep your eye out for rattlesnakes and cacti!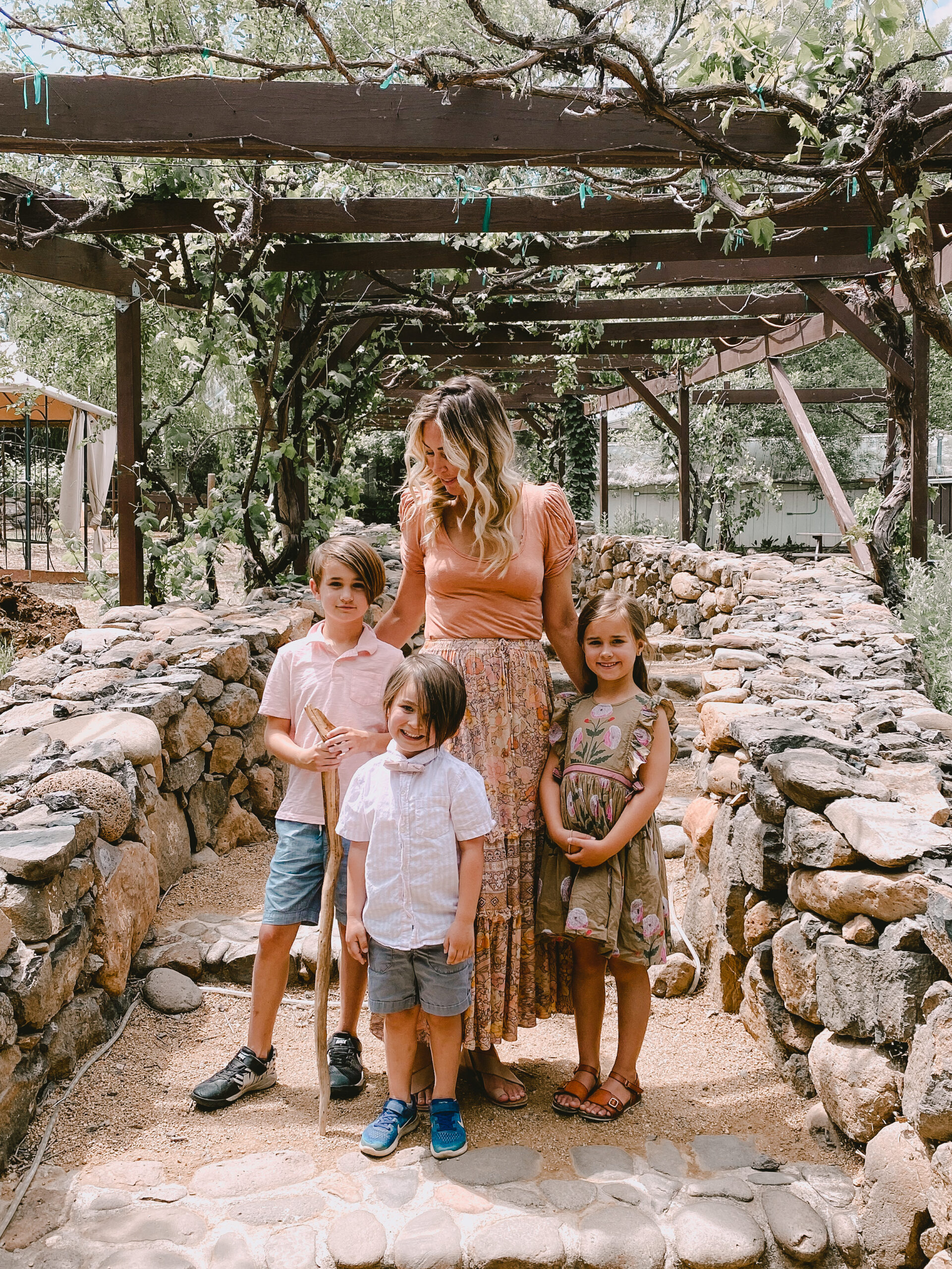 3. page springs cellars
I know what your thinking: a winery, with kids?! Haha, but trust me! We visited here last year for Mother's Day, in the midst of social distancing when so many places were still shut down. A friend told us about it, so we figured we'd give it a try. We ordered food and wine from their cute little picnic window and grabbed one of the many outdoor tables. (The food was DELISH, btw!) The property backs up to the namesake Page Springs, so the kids were down by the water, catching tadpoles and exploring for hours. I believe in the warmer months, you can take intertubes to ride down the springs in a swimsuit, but we didn't do that while we were there. If you're planning to get in the water, for sure bring towels! And if you can, I recommend the picnic tables near the water as the view is just sublime (and you can keep an eye on the kids).
In normal times, Page Springs Cellars does also offer tastings and tours, so be sure to check out their website for more info!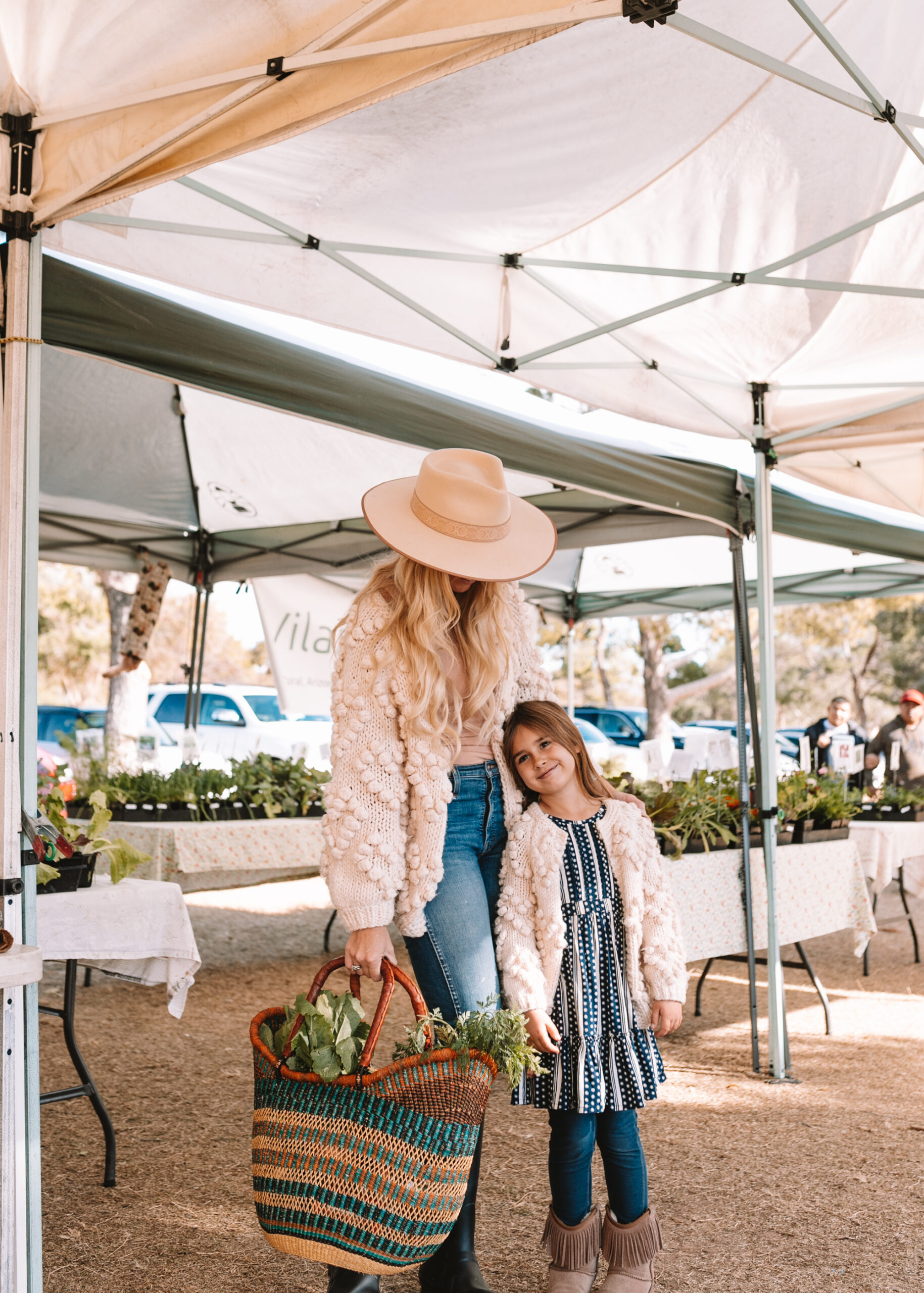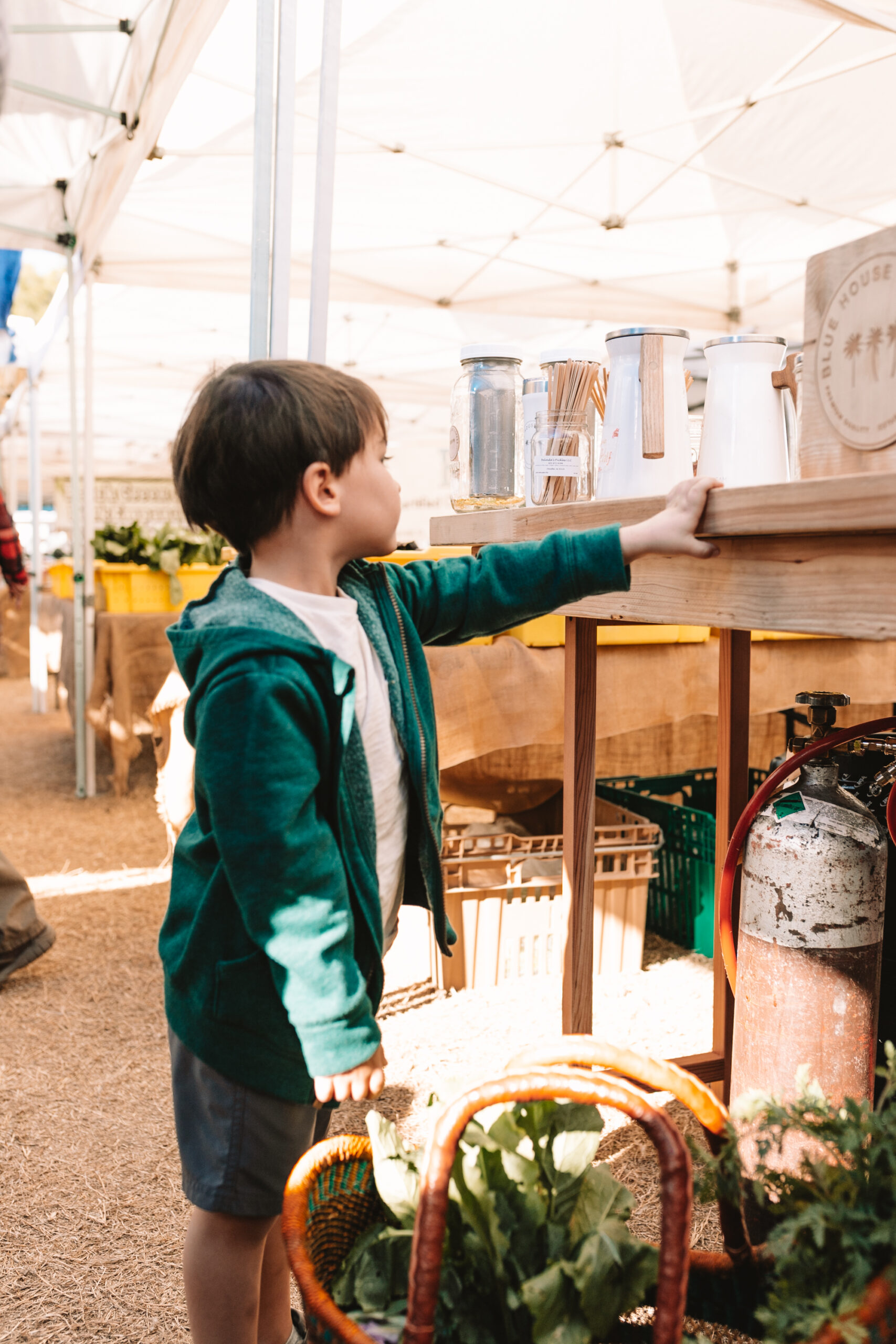 4. farmer's market
When we lived in California, we were really spoiled with amazing farmer's markets, because so many amazing farmers produce in California. I've been in search of a reasonable alternative here in Arizona ever since. You may think it doesn't exist, but there are a lot of food crops one can grow in our sunny state.
To me, a good farmer's market has more than just nicknacks, but actual local farmers and locally grown produce. We really like the Roadrunner Farmer's Market on Saturdays, for these reasons! Still a smaller and manageable market, but has most everything we need as far as produce, eggs, fish, meats, and also prepared foods if you want to grab breakfast or lunch, and perhaps most importantly, coffee! Because this market is in a park, there's also a playground for the kids and we like to feed the ducks bread crumbs in the nearby pond.
We've also been to the Old Town Farmers Market (also on Saturdays), which I like, but I feel there are too many of the prepared foods and nicknack vendors and not enough local produce for my taste. Also, there's not really anything specific for kids to do. But walking around Old Town is fun if you haven't been before! I've also heard great things about the Uptown Farmers Market (Saturdays and Wednesdays), although I've never been!
5. spring training
This one may seem obvious, as this is a major reason so many people travel here to Arizona in the spring. But I had to mention it because even if you're not a baseball fan (like me) it's still fun to go to a spring training game! Again, just being outside puts me in a better mood. Pair that with enjoying a beer and some ballpark food and it makes for a great day. Capacity has been severely reduced this year due to Covid, so I don't even have a recent pic to share here with you. But there are still some games and times available this season, which runs now through the end of the month.
Teams play games all over the valley, so check out the Cactus League schedule here for more info.
Have you been to Arizona in the springtime? Or perhaps you're local like me? Tell me your favorite springtime activity in our beautiful Phoenix area!