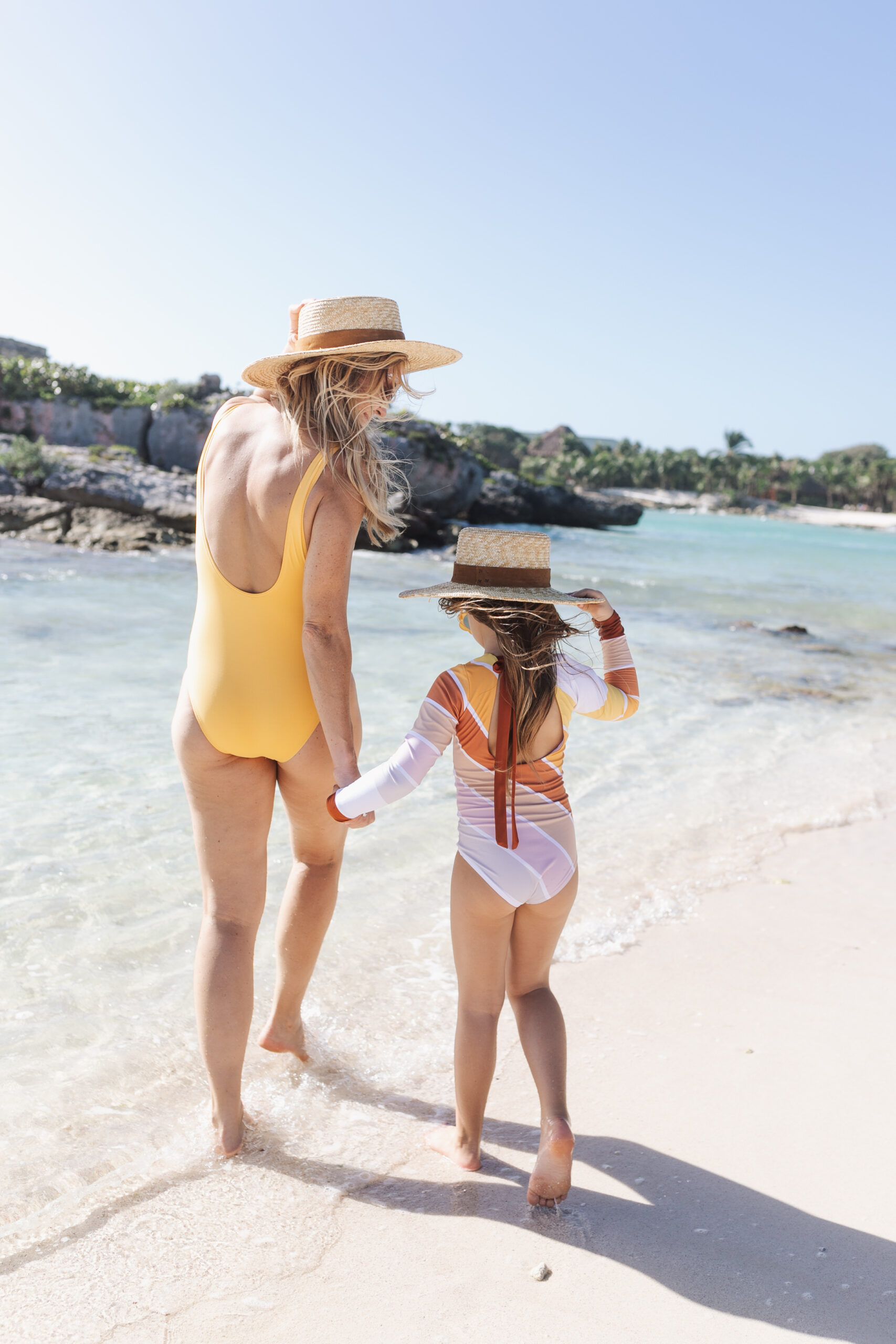 Our family just recently returned from traveling to Mexico after navigating foreign travel during the current COVID pandemic. As I had anticipated, I received a lot of questions from those of you who were following along with us via my Instagram posts and Stories about how we were able to navigate traveling to Mexico among the current situation and new travel regulations here in the US. First off, I just want to say that this took a lot of careful planning, and we took every reasonable precaution possible for our family. If you would like to learn more about how we navigated our trip under the current US travel restrictions, as well as some fun pics from our stay, read on.
The second disclaimer here is that I did collaborate with the Grand Sirenes Riviera Maya for our stay. However, this blog post was not a part of the collaboration agreement. All opinions expressed here are (as always, regardless) honest and 100% my own.
The third disclaimer is that all of this information is based on our travel in January 2021. As this is a rapidly evolving situation and I am not always able to update past blog posts with the current conditions, please be sure to check the current travel advisories prior to your own trip!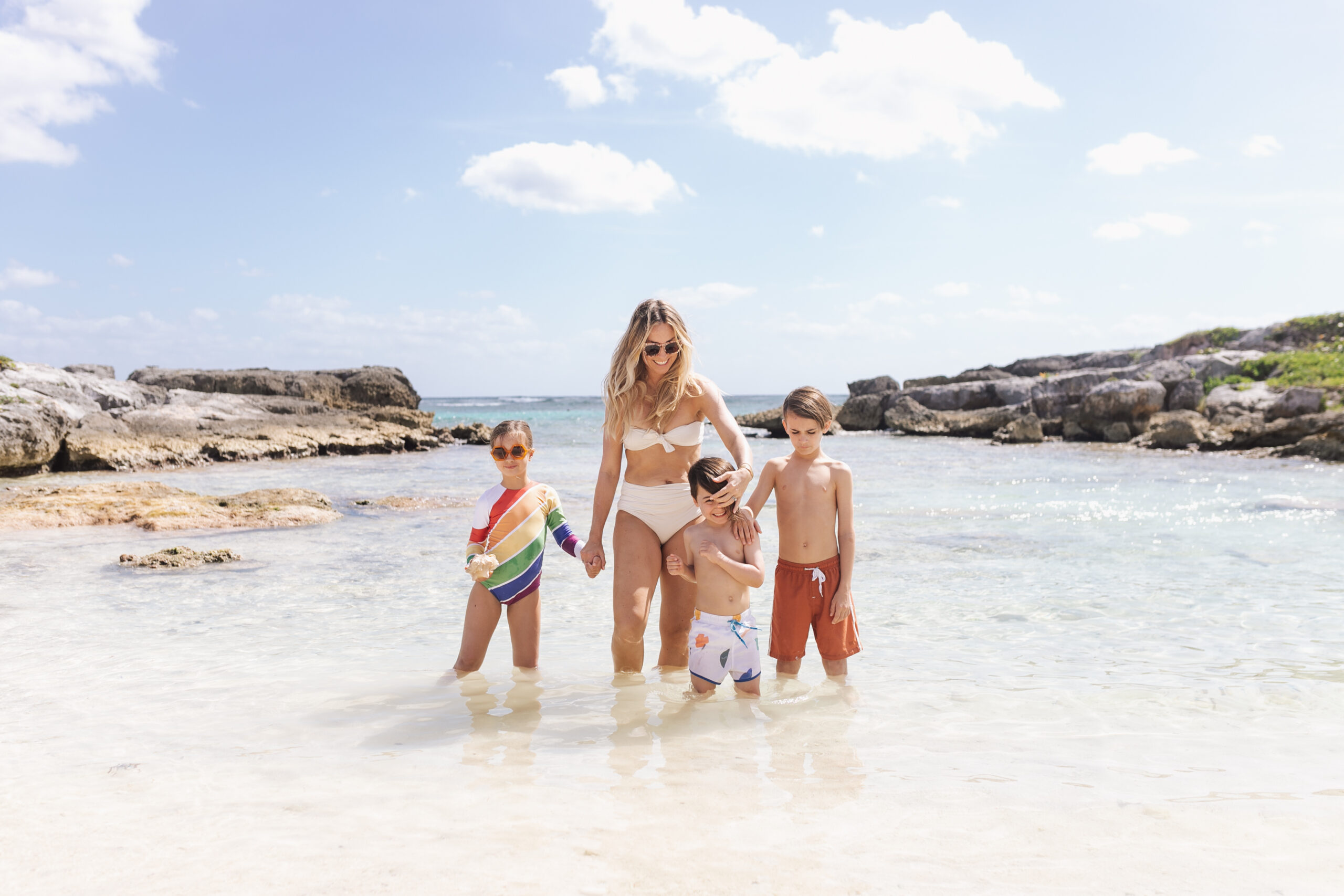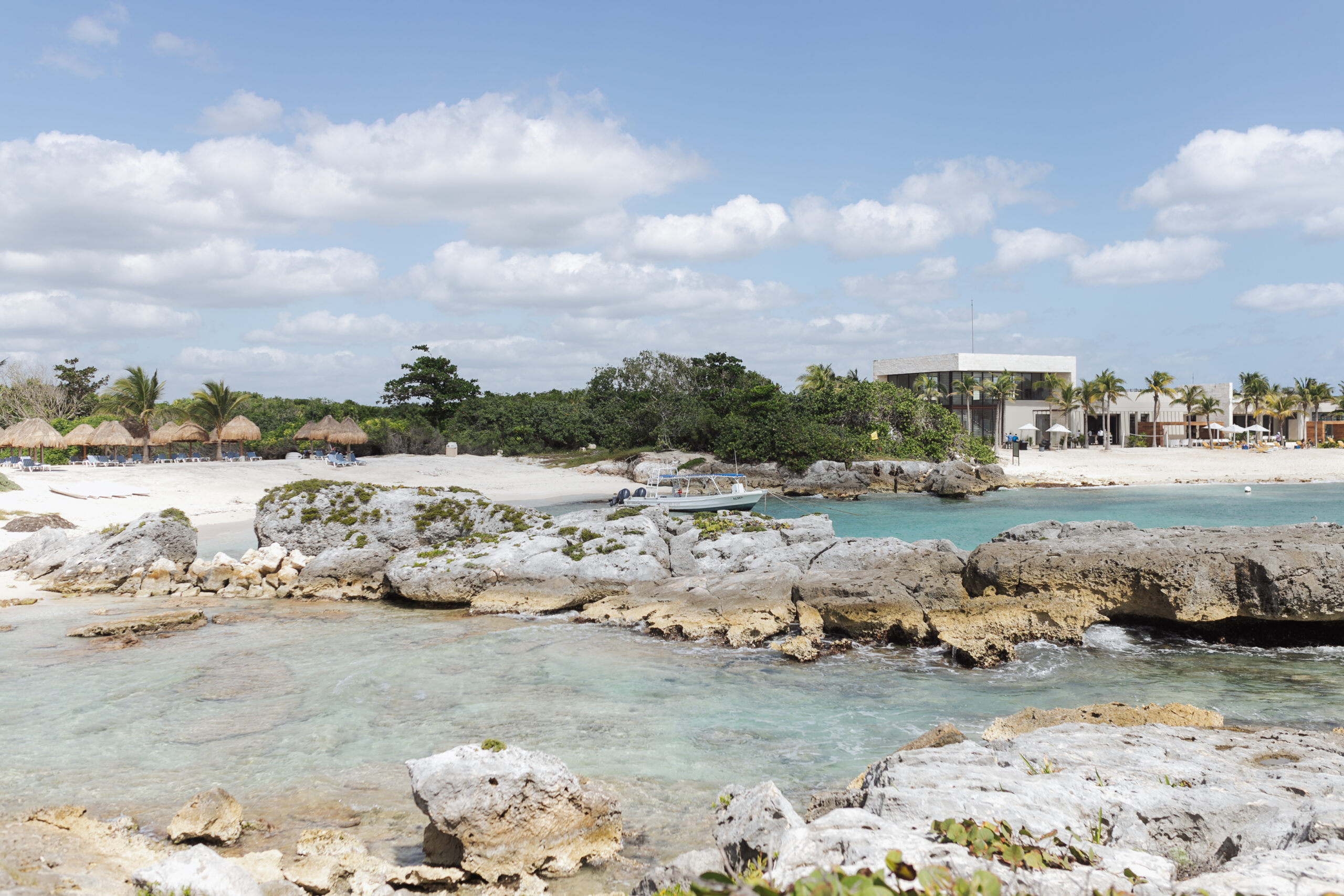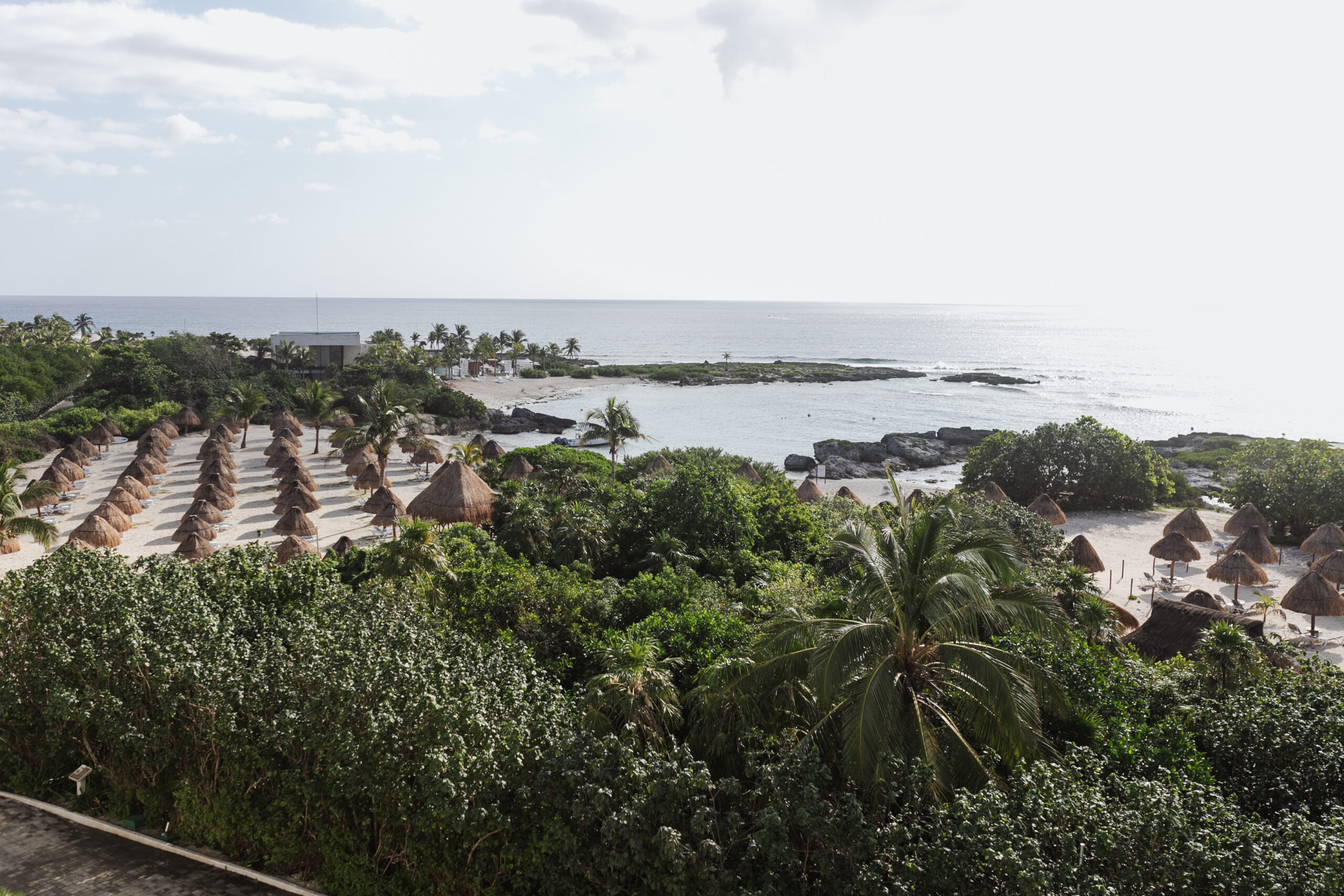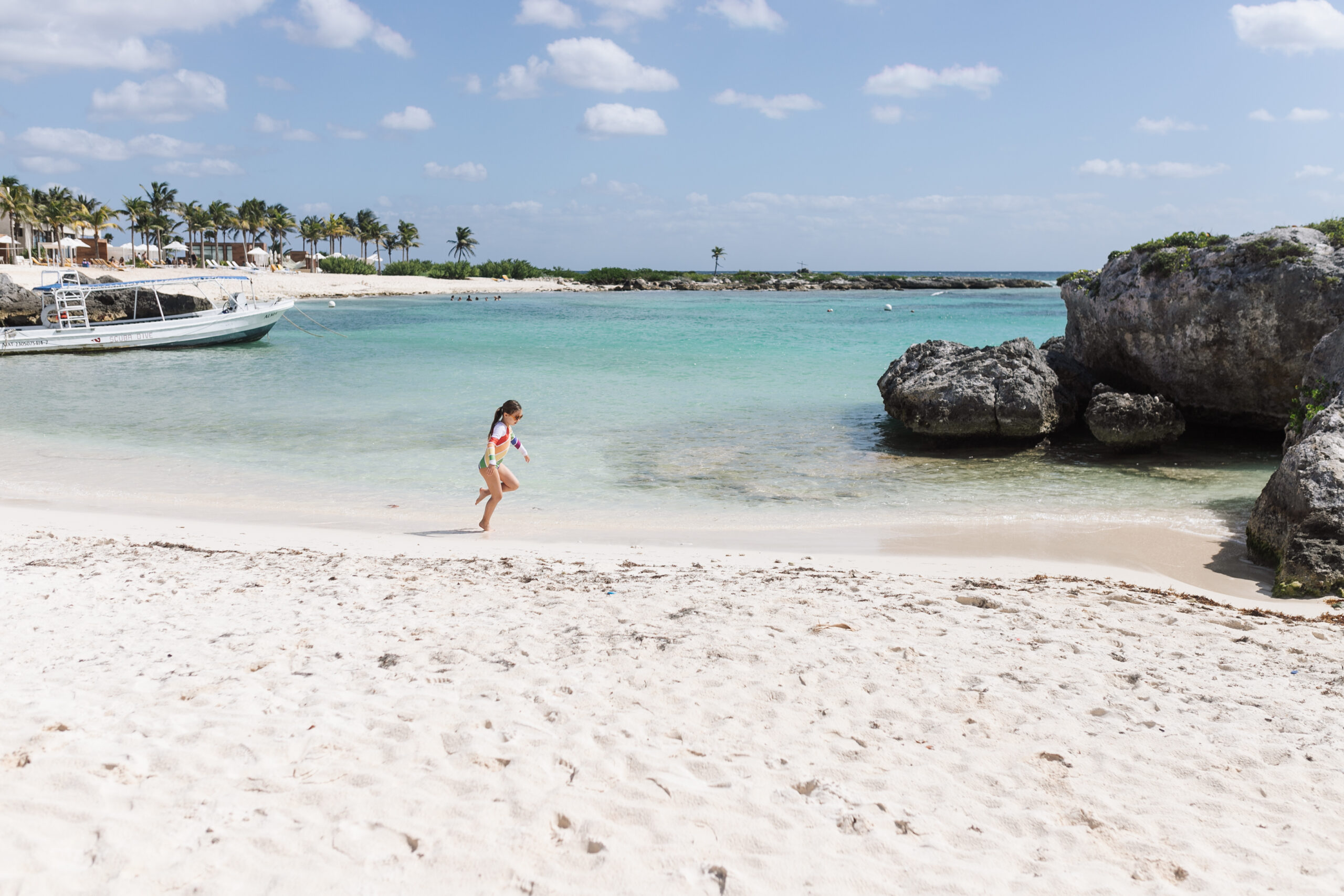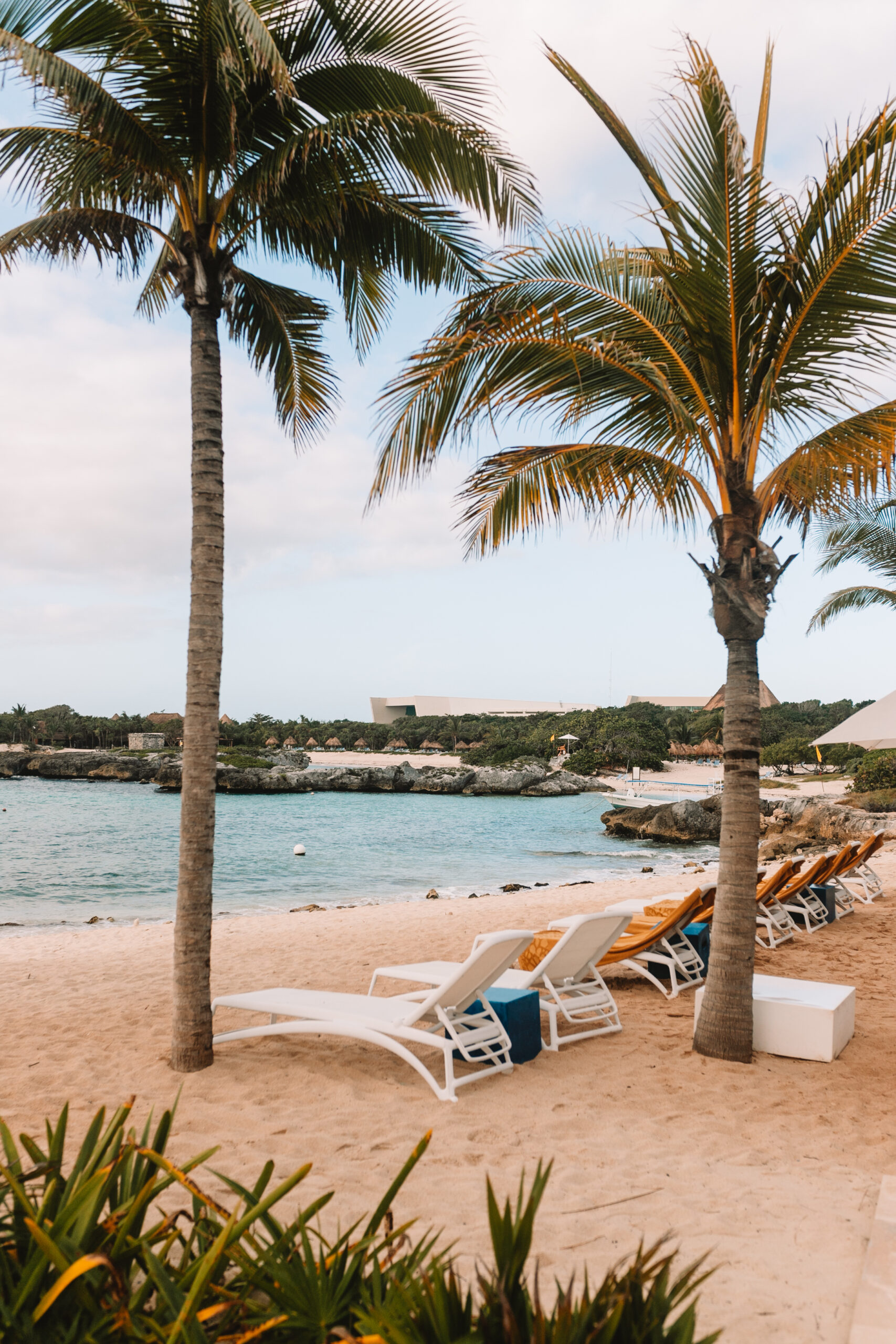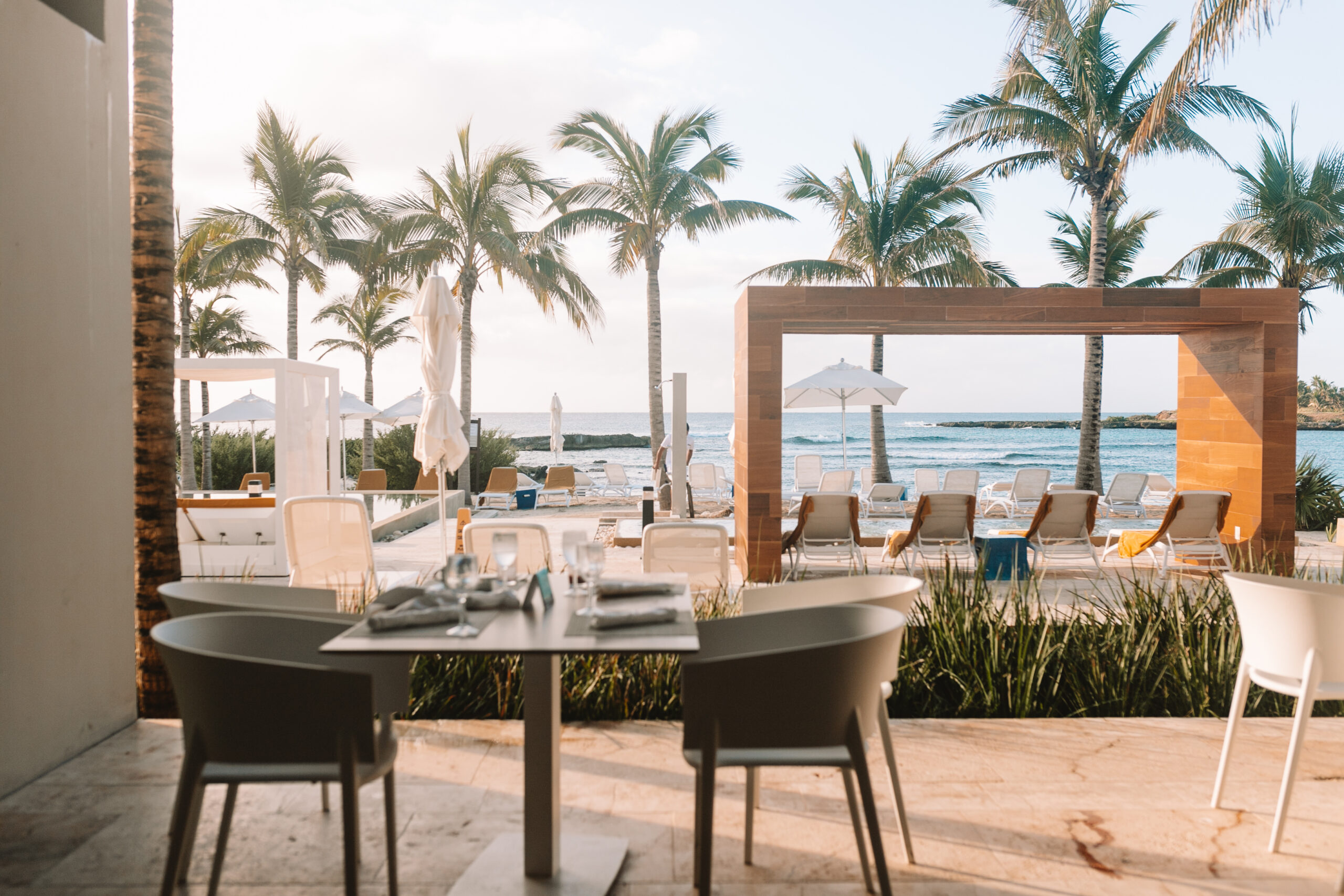 Now that we have that out of the way, I do have to say (and as you can see!) that the resort was absolutely beautiful and the fresh ocean breezes were exactly what our family needed for a little reset, after a year of so much uncertainty. Although we were able to take a shortened road trip this past summer, and another long weekend to Colorado in the fall, it still feels like it's been forever since we've had a "real" family vacation. As much as I love visiting family in the mountains, I have been craving the beach like crazy!
The Grand Sirenis Riviera Maya sits on several acres of land south of Cancun and north of Tulum, truly away from it all. The turquoise blue waters and 80-degree temps could not have been more welcome for this beach lover. I also thought this resort was absolutely perfect for families. It is an all-inclusive resort, meaning all food and drink is included, but more importantly for families with young children, the Kids Club is included too! My kids (ages 5, 7, and 9 years old) loved it so much, they asked to go every day. Which was perfect because both my husband and I did have to work at least partially while we were there.
Another major plus during our visit was that the Mexican government is currently only allowing all hotels and resorts to operate at 30% capacity. On top of that, our resort told us they were currently only at 7% capacity during our stay, so it truly felt like we had the place to ourselves. At the same time, we felt that everything we could've needed or wanted to was open and available to us to still have a wonderful vacation!
Some of you had asked about what was open. The main buffet was open every day for breakfast, lunch, and dinner. There were also some of the international-themed restaurant options opened each night, on a rotating basis, with reservations required in order to space everyone out. And again the Kids Club was open, as well as the incredible Spa. So that about covered for me! Things that were closed included the Theater (where there would normally be nightly entertainment) and the Night Club.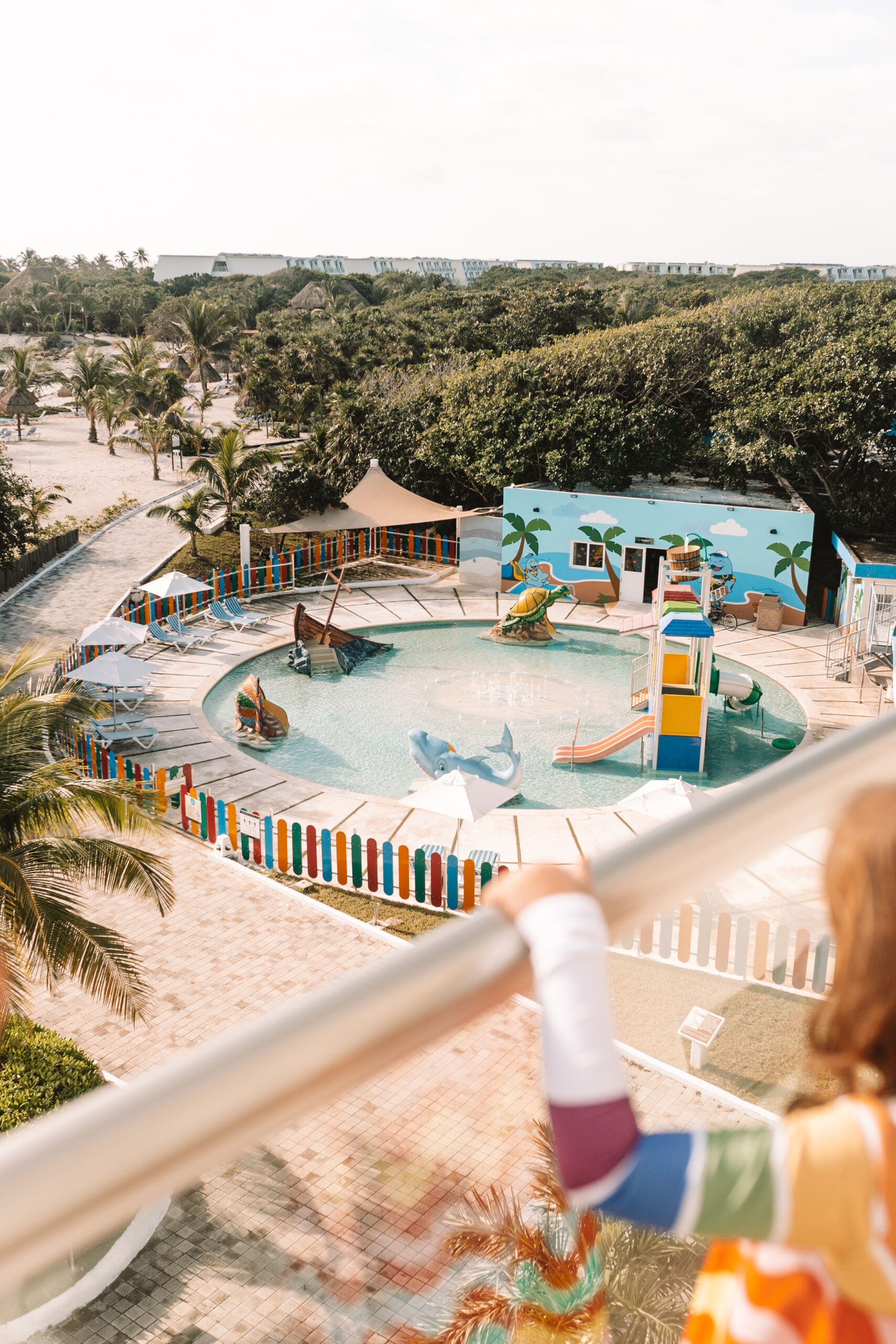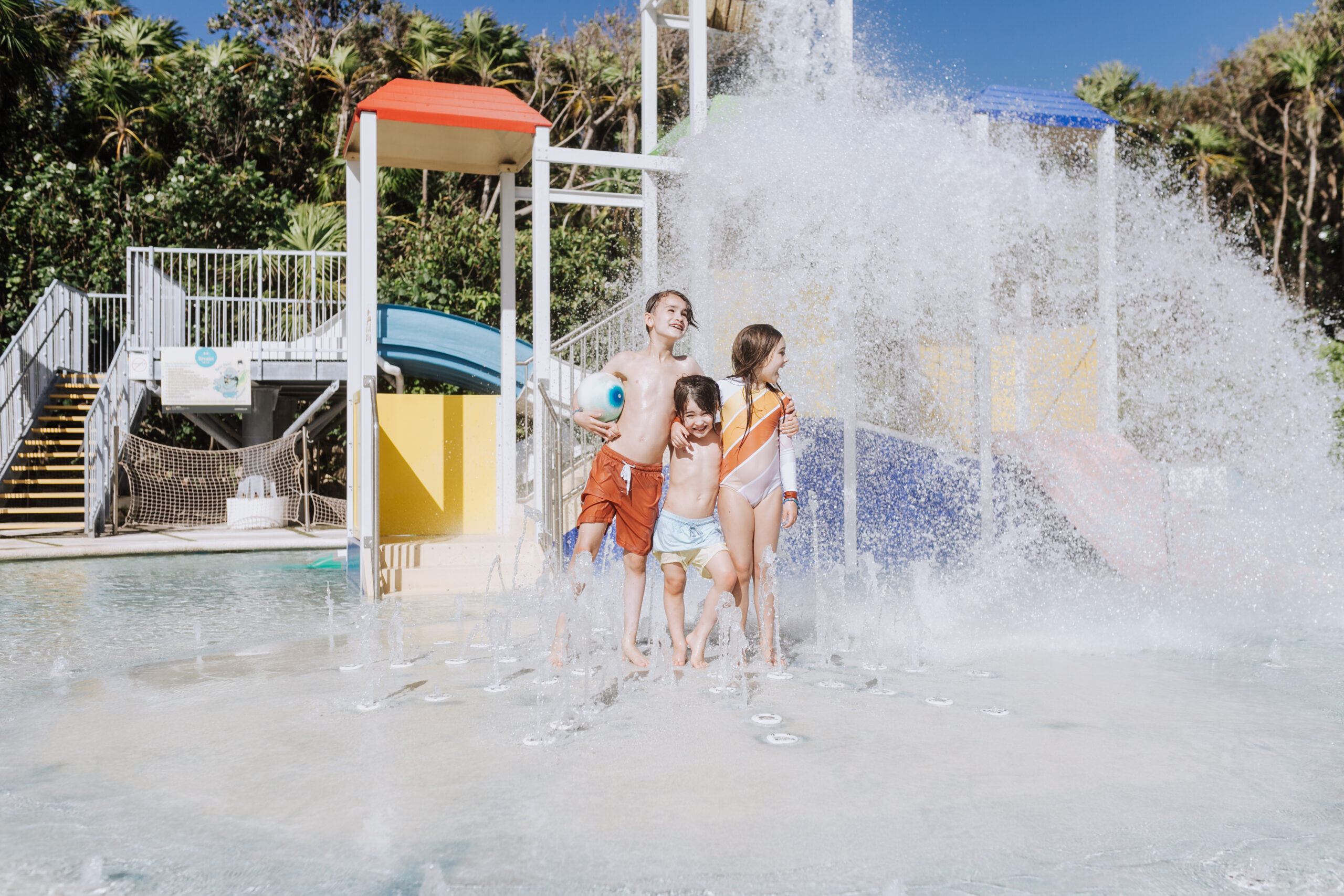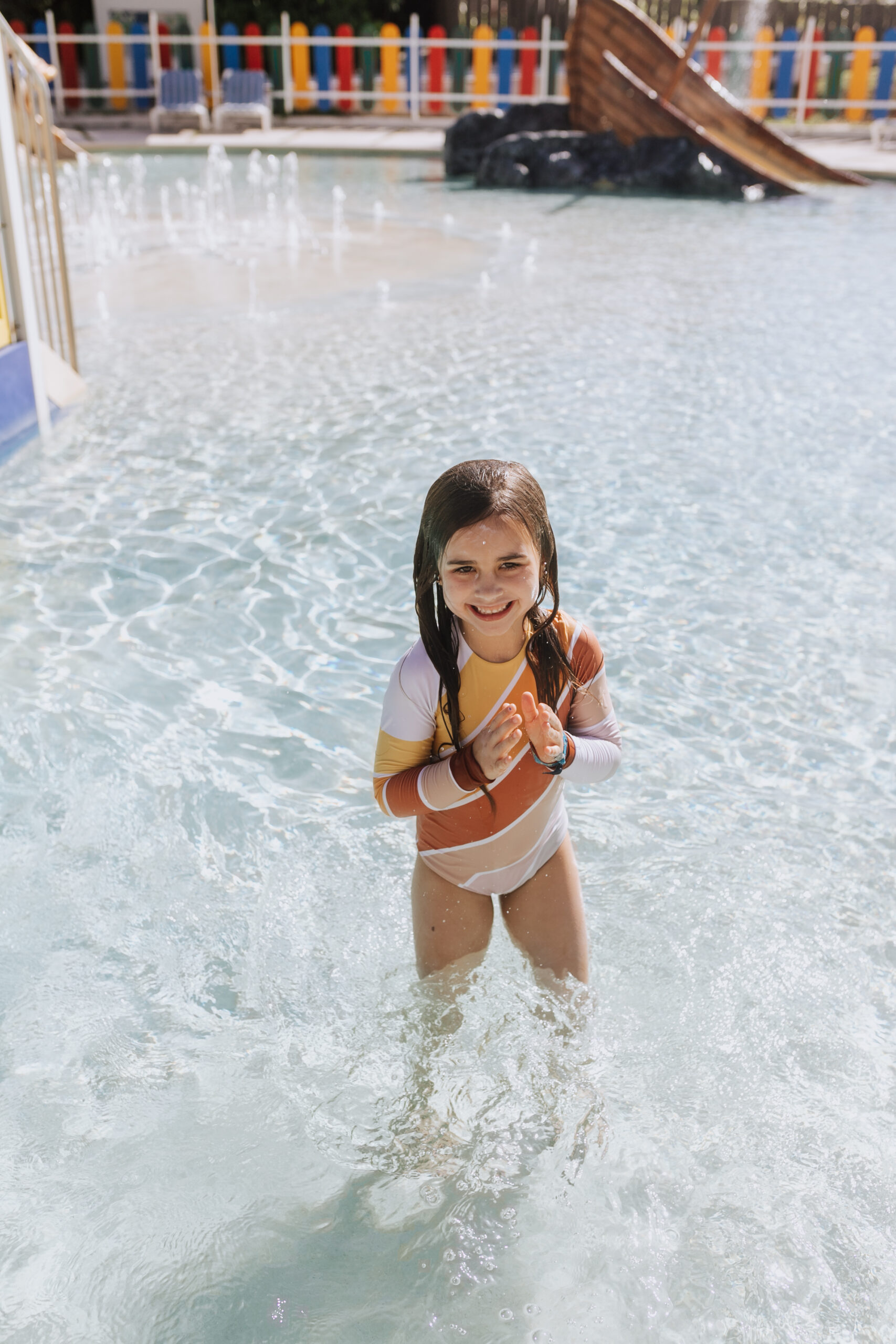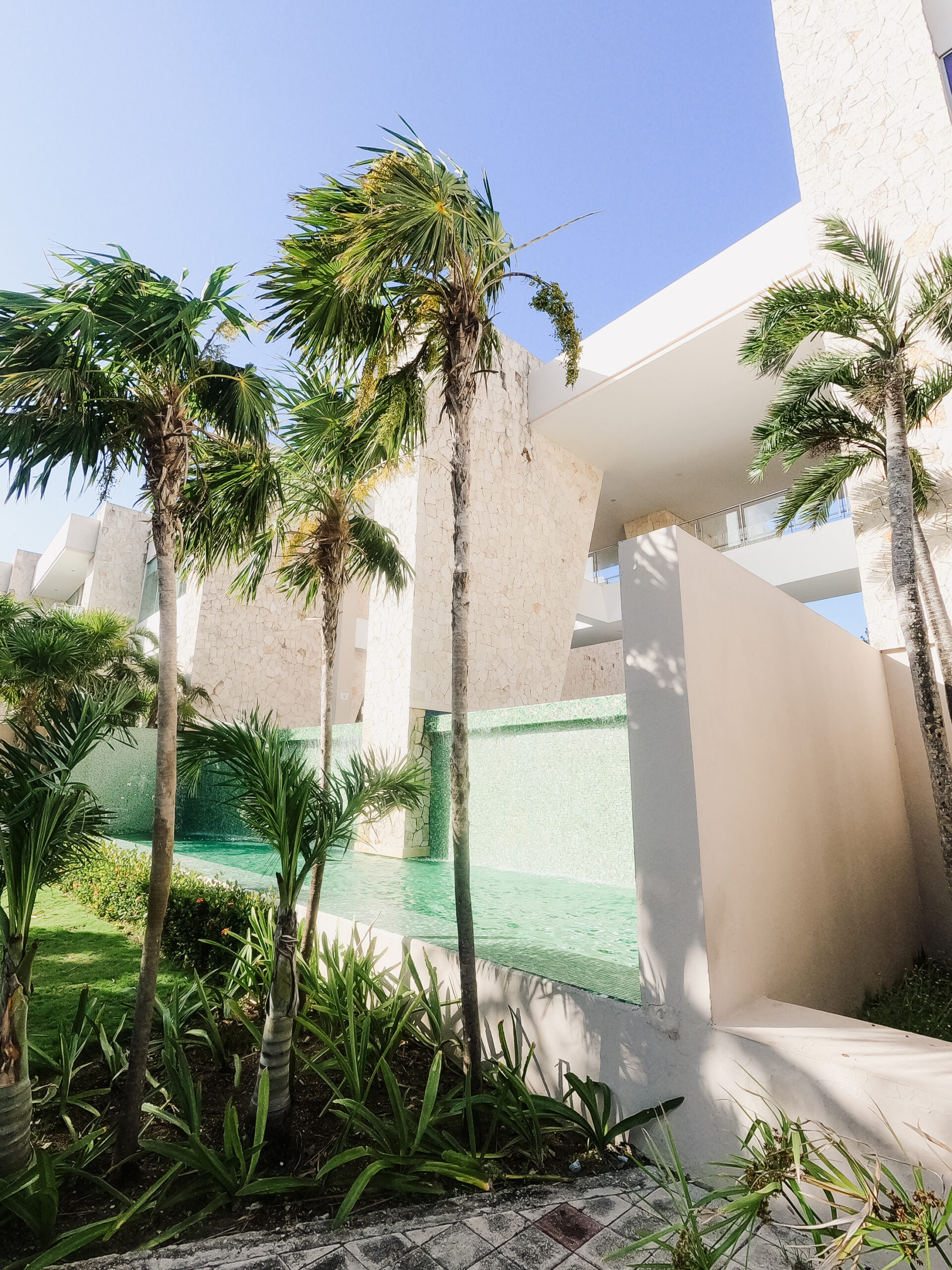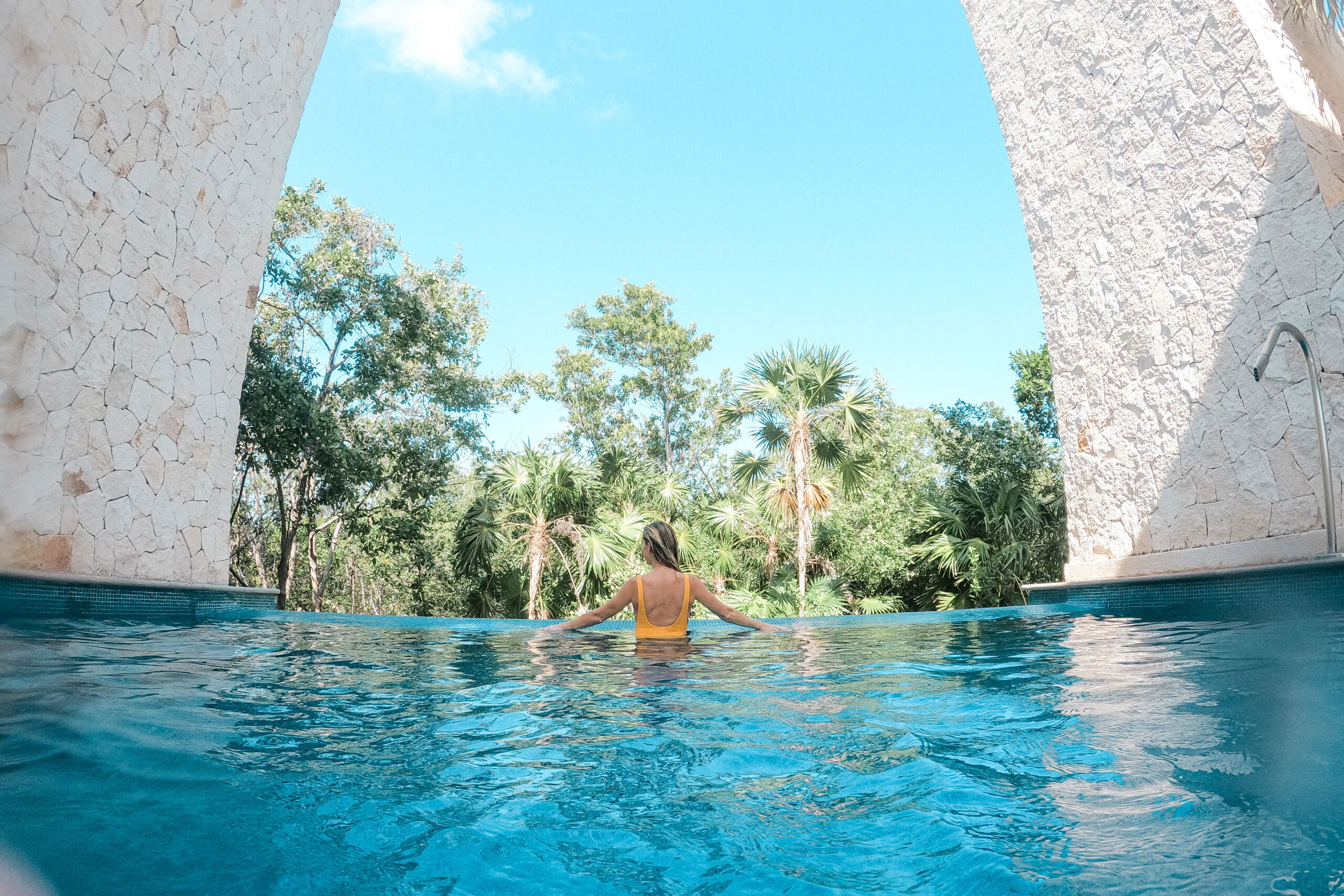 Now on to how we prepared for navigating foreign travel during COVID for this trip. I want to organize this into two categories. Things that are government guidelines/requirements/restrictions, and things we chose to do as a family voluntarily:
guidelines:
First and perhaps most importantly, the US government requires a negative COVID test with 3 days of your return to the US. This is regardless of what country you visit, citizenship, etc. It applies to ALL.
It can be any COVID test and within 3 days (NOT 72 hours) as long as you have it in writing
We were told to download the VeriFly app, but we found it to be basically useless. We were not able to upload our COVID tests and have them approved completely, and we couldn't upload our children (minors) through our apps. So we still had to fill out forms for each of us at the airport and show the tests there.
If you have had COVID and recovered within the last 3 months and can show it via a doctor's note, you can be exempt from taking a test.
The vaccine does NOT currently exempt you from having to show a negative COVID test
Again, Mexican resorts are currently required to be at no more than 30% capacity
Masks are required everywhere in airports and on the plane, except when eating and drinking. I was a bit worried about my kids wearing them for that long, but they did great!
At the resort, masks were required for any indoor areas, except when eating or drinking. The staff all diligently wore masks at all times, which I really appreciated.
Ok so based on all of this, one common question I got was where to get a test in Mexico? I was worried about this too, so I called our resort before we left. At the time, this new travel requirement had just barely been announced, but the resort assured me they had several options and we could for sure get a test within the timeframe necessary. The prices they quoted me were all about $100-$150. It sucks to have to pay that for 5x people, but we were prepared to if need be.
However, when we arrived at Grand Sirenis, we were pleasantly surprised that they were now providing COVID tests on-site and at no cost to their guests! So my advice here is to call the place where you are staying in advance to see their policies, as this is a case-by-case basis.
our choices:
Based on the fact that we were staying for a total of 7 days and we would have to take a test 3 days prior to returning home, we decided to self-quarantine as a family for one week prior to our travel
My older two were already in online school at that time, and we additionally pulled my youngest out of preschool. We also pulled the boys out of soccer practice/games that week and minimized interactions with friends
Based on testing availability here in Phoenix, we self-tested the whole family 5 days prior to travel. We didn't want to unknowingly travel while positive and then get stuck in Mexico!
After our safe return home, we again self-tested the whole family 3 days post-return. During that time and until we got our negative results back, we self-quarantined at home again, just to be extra safe.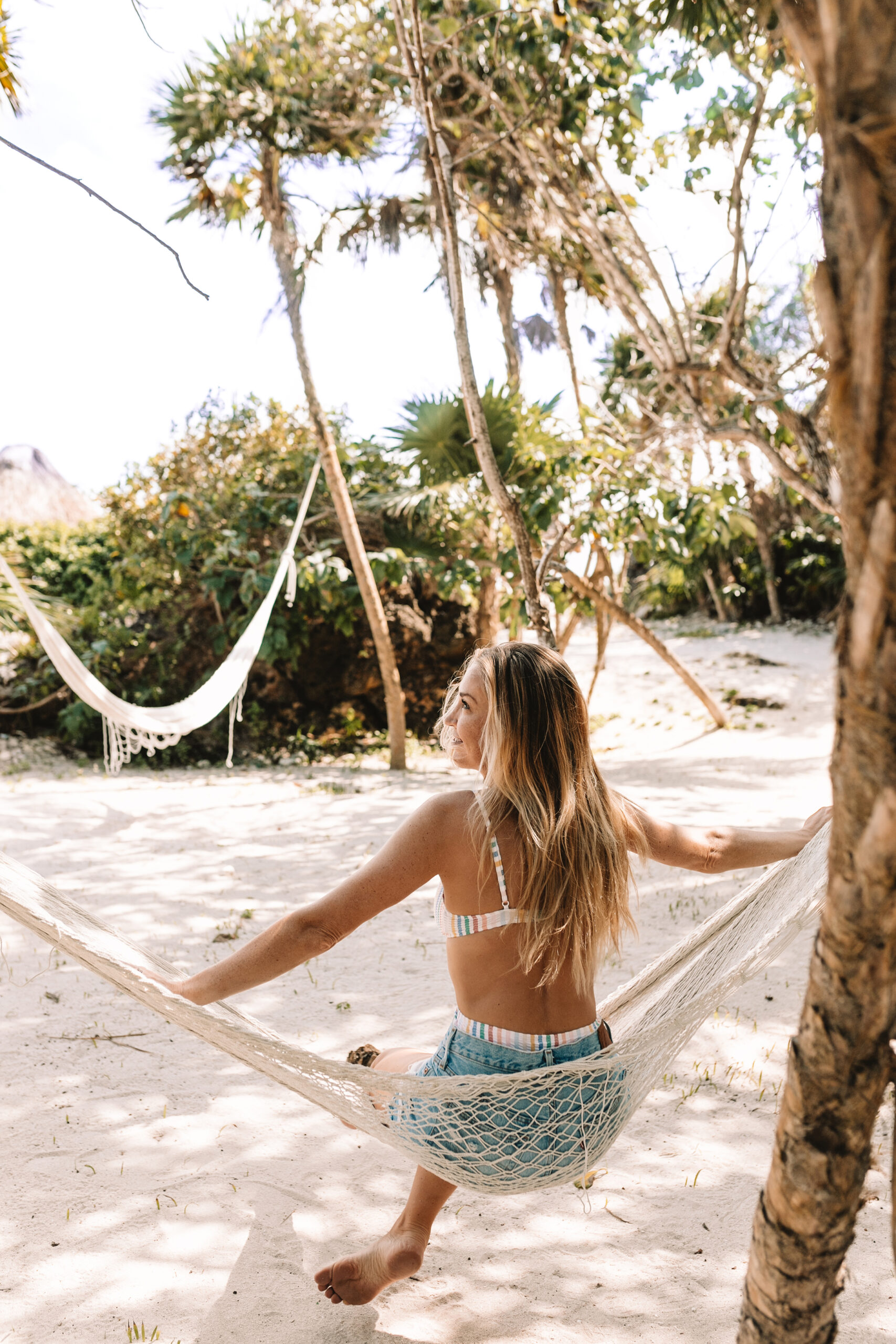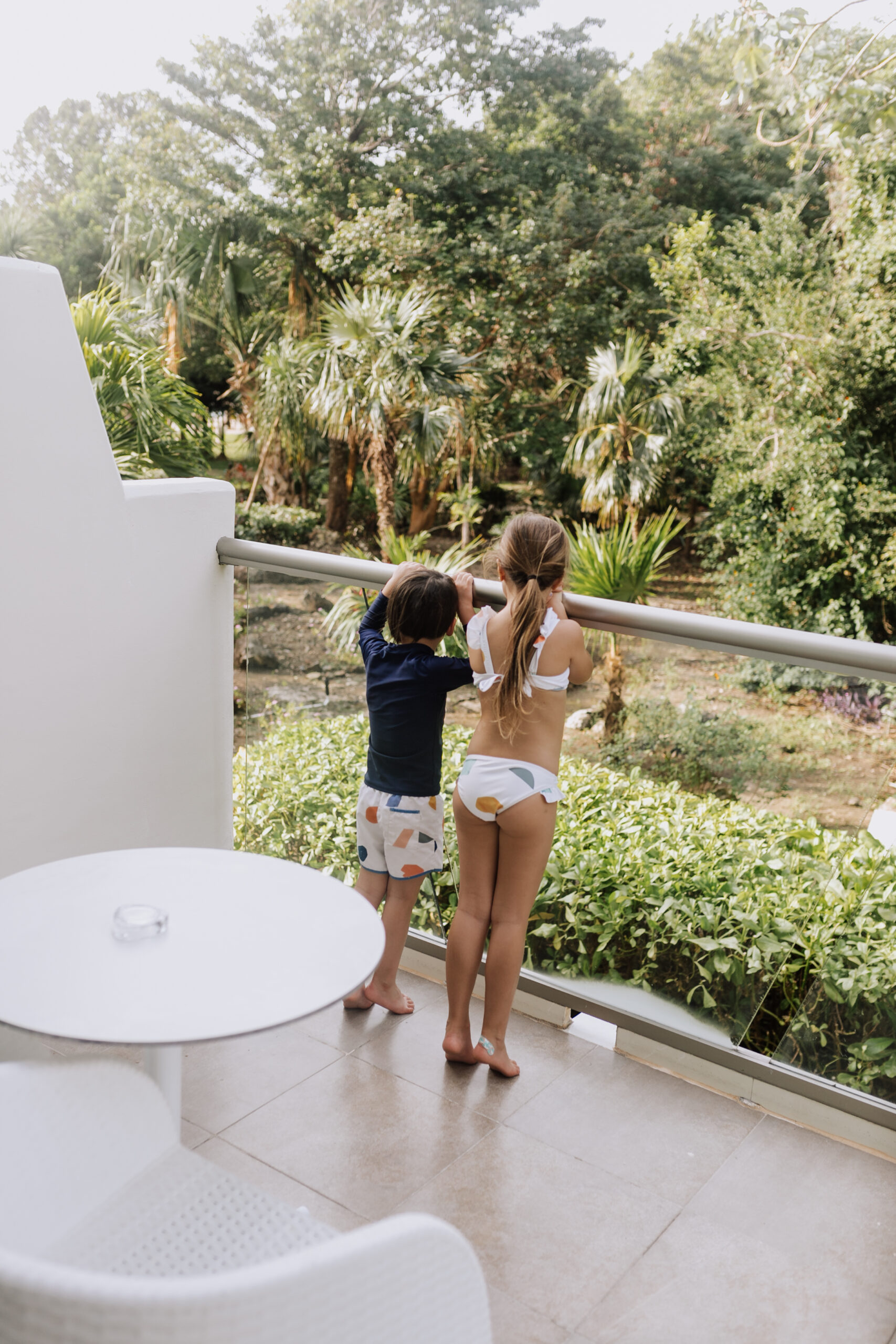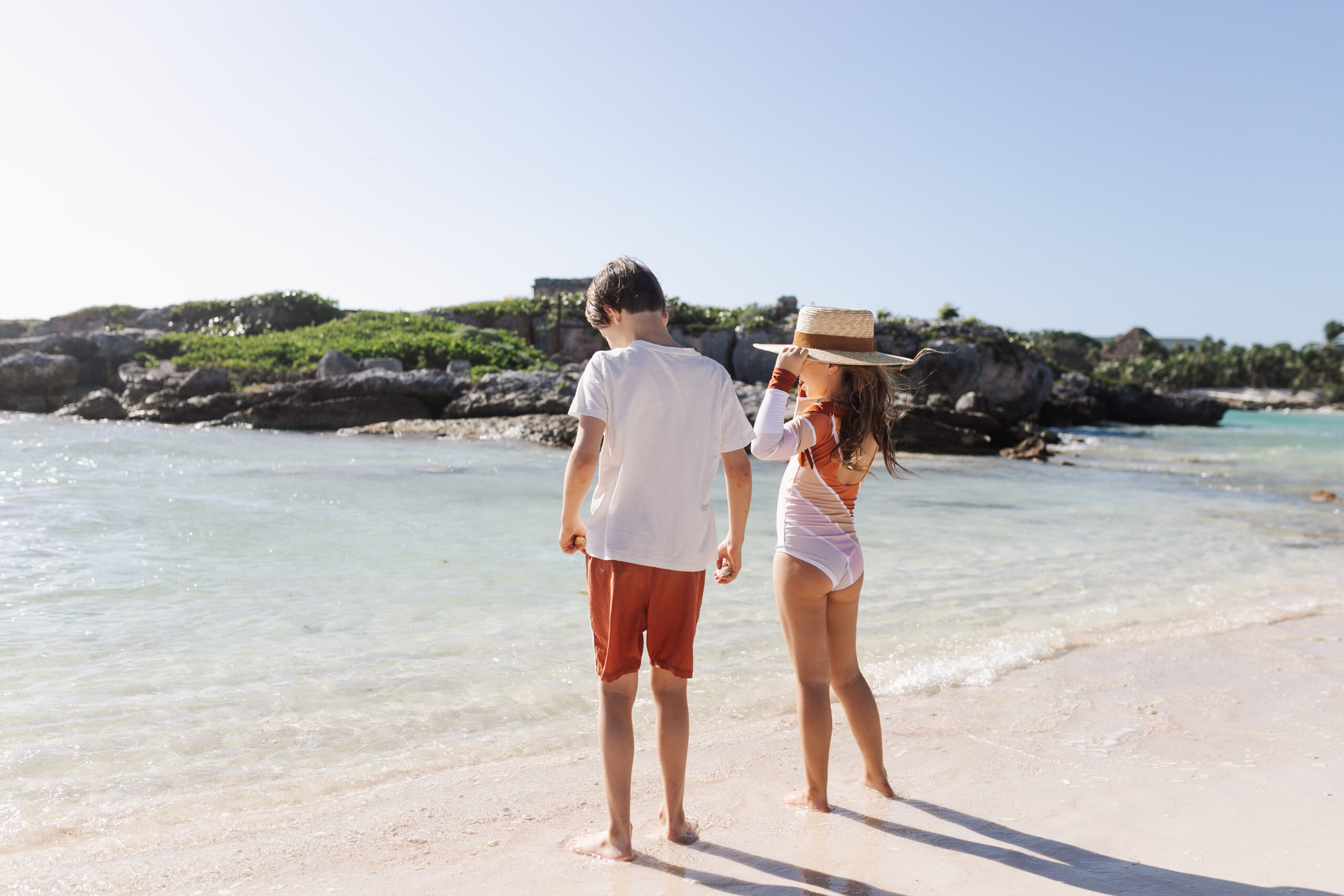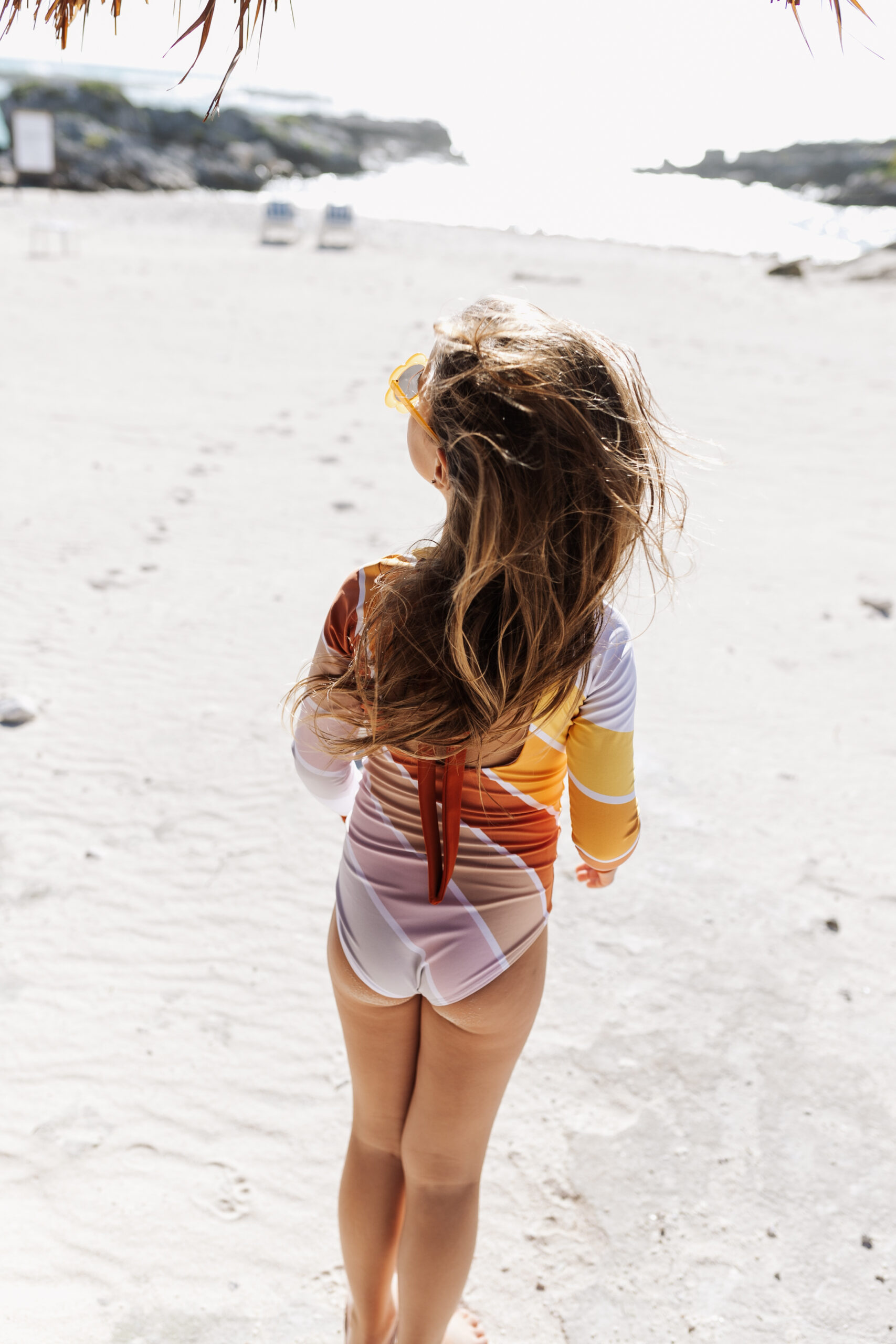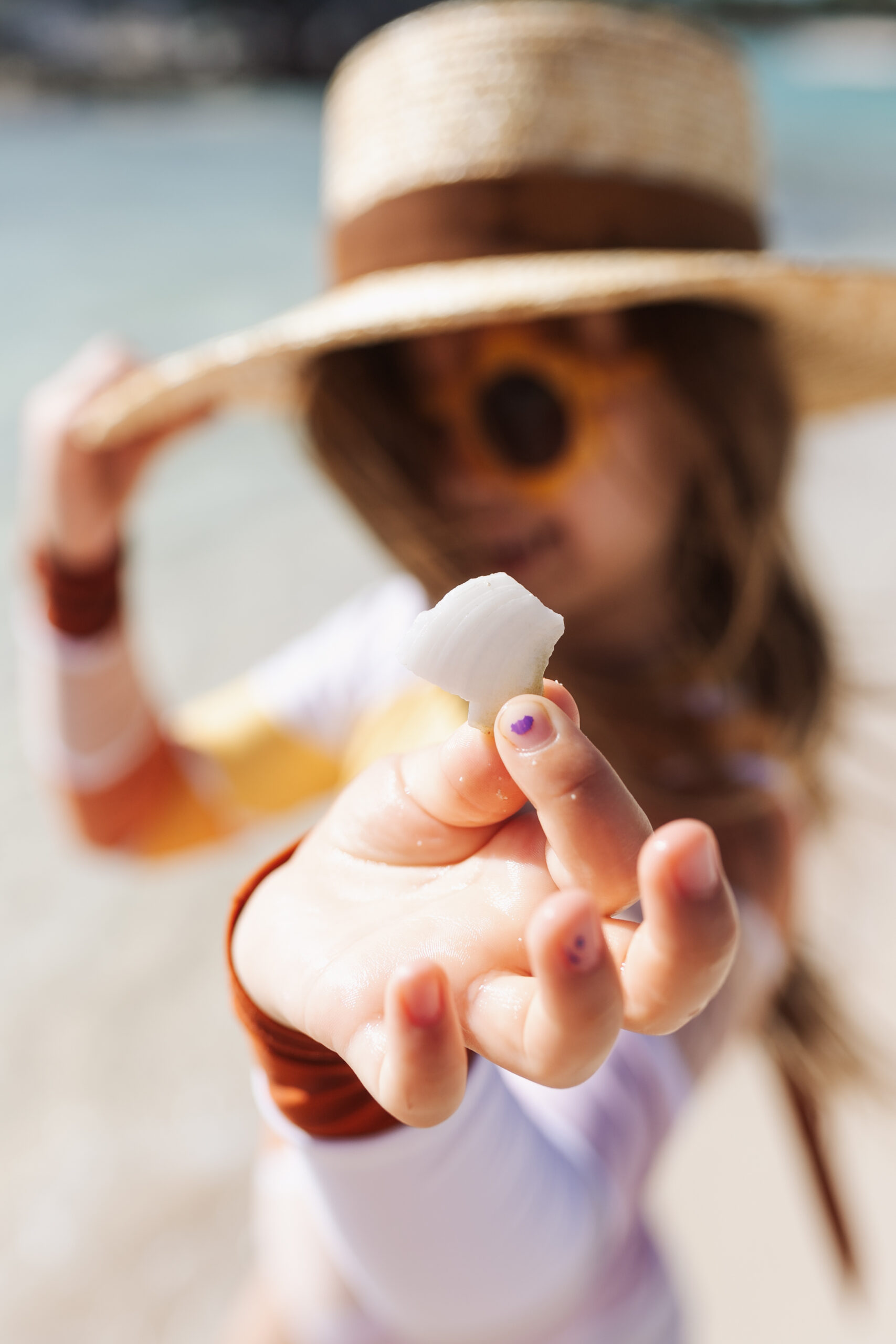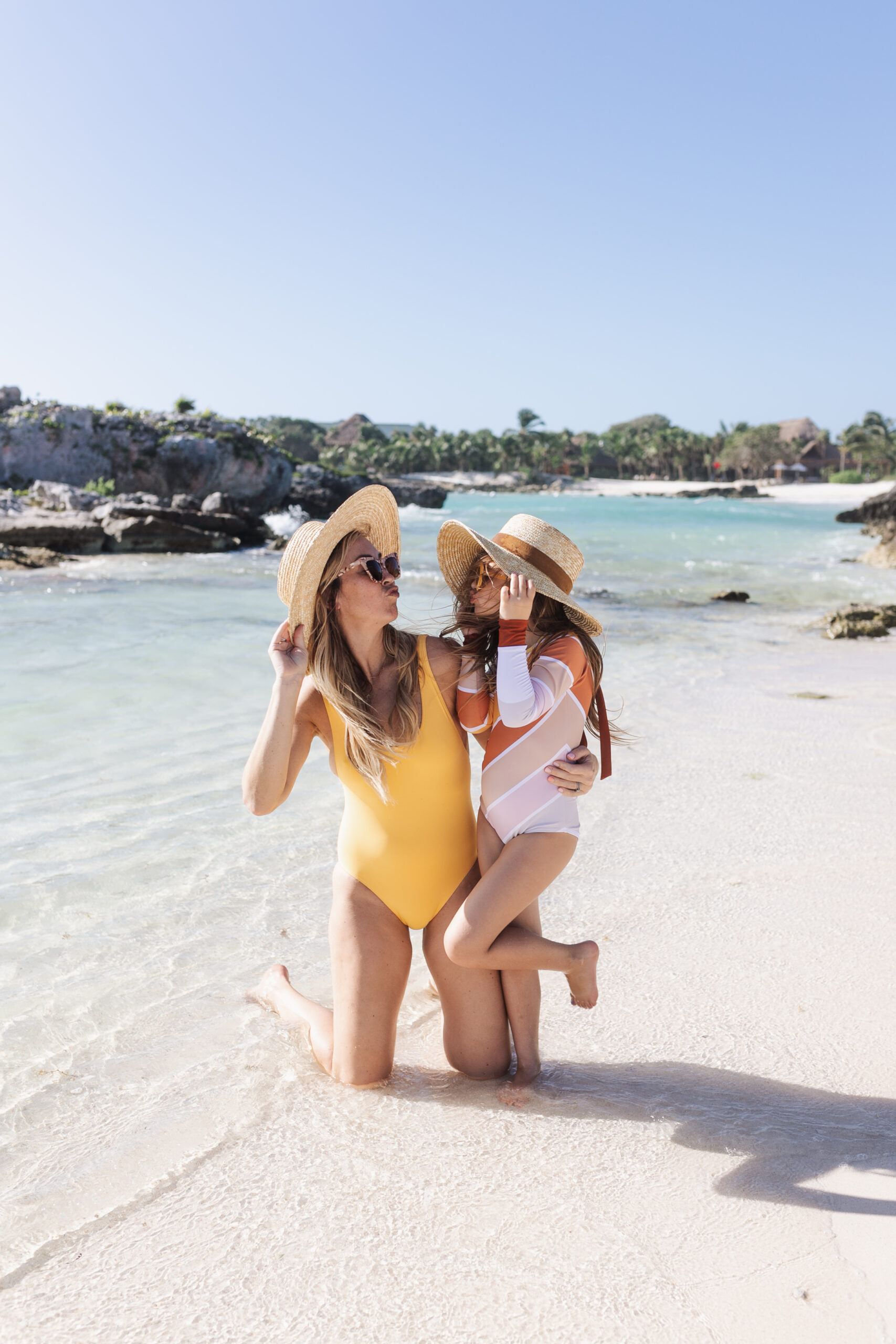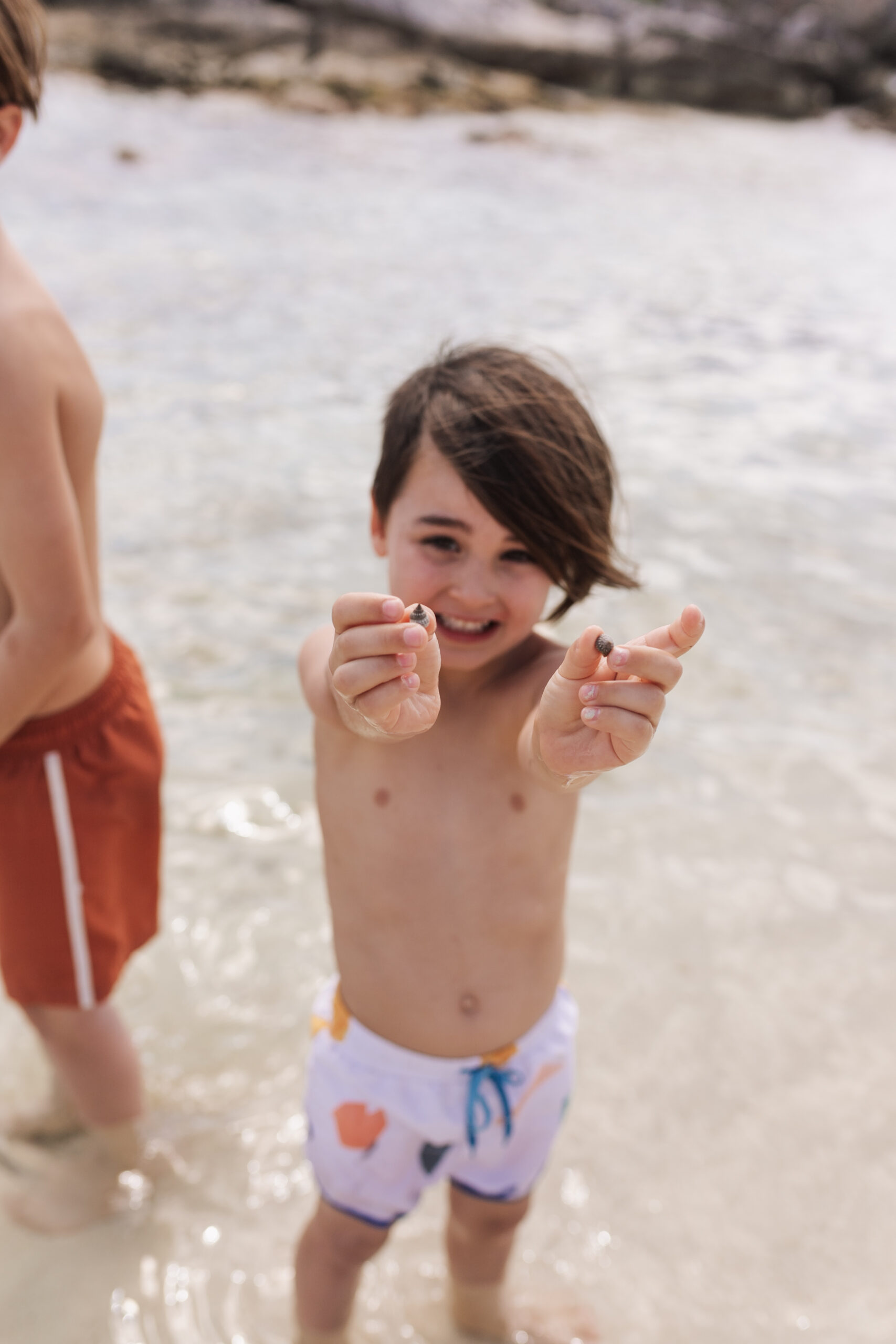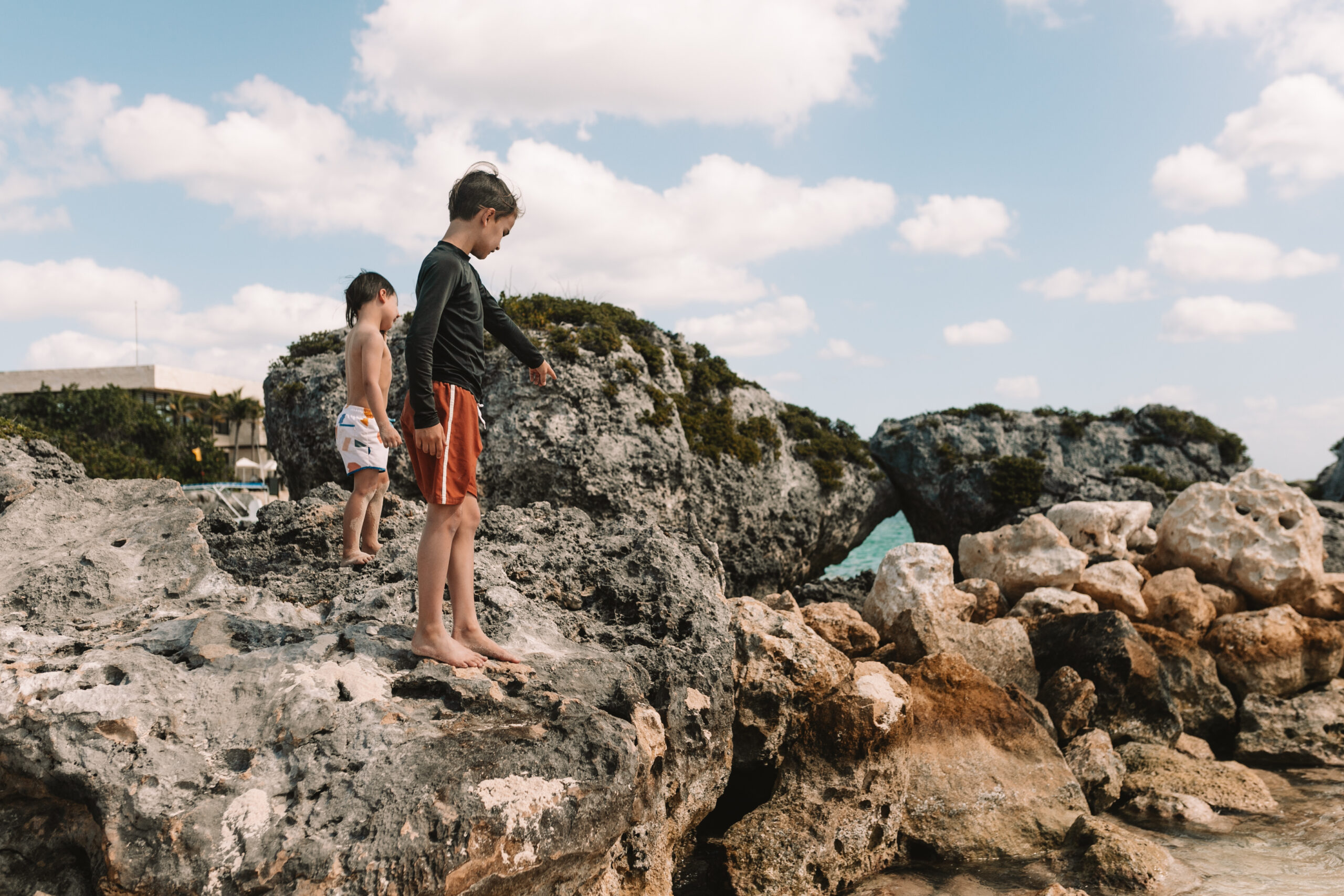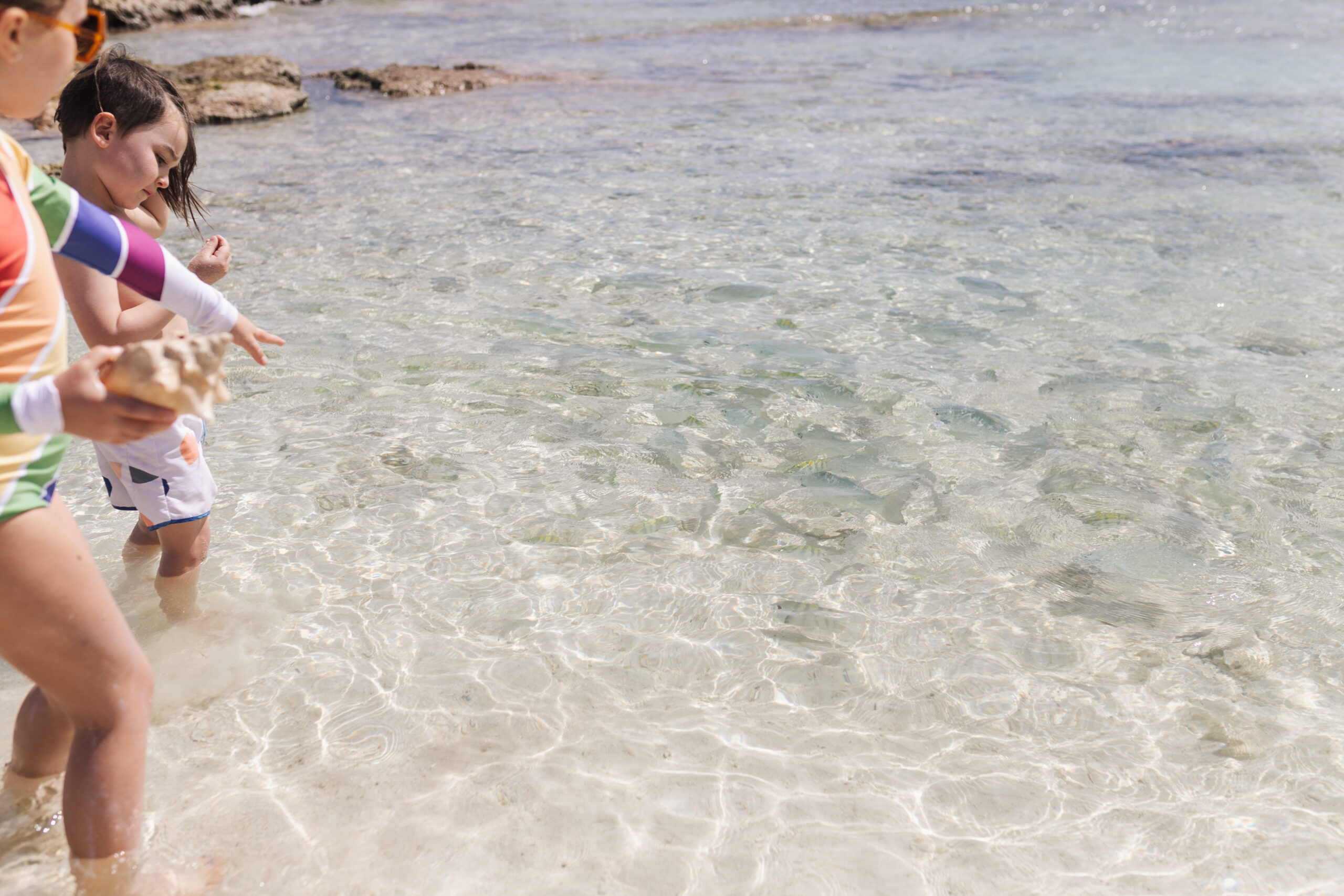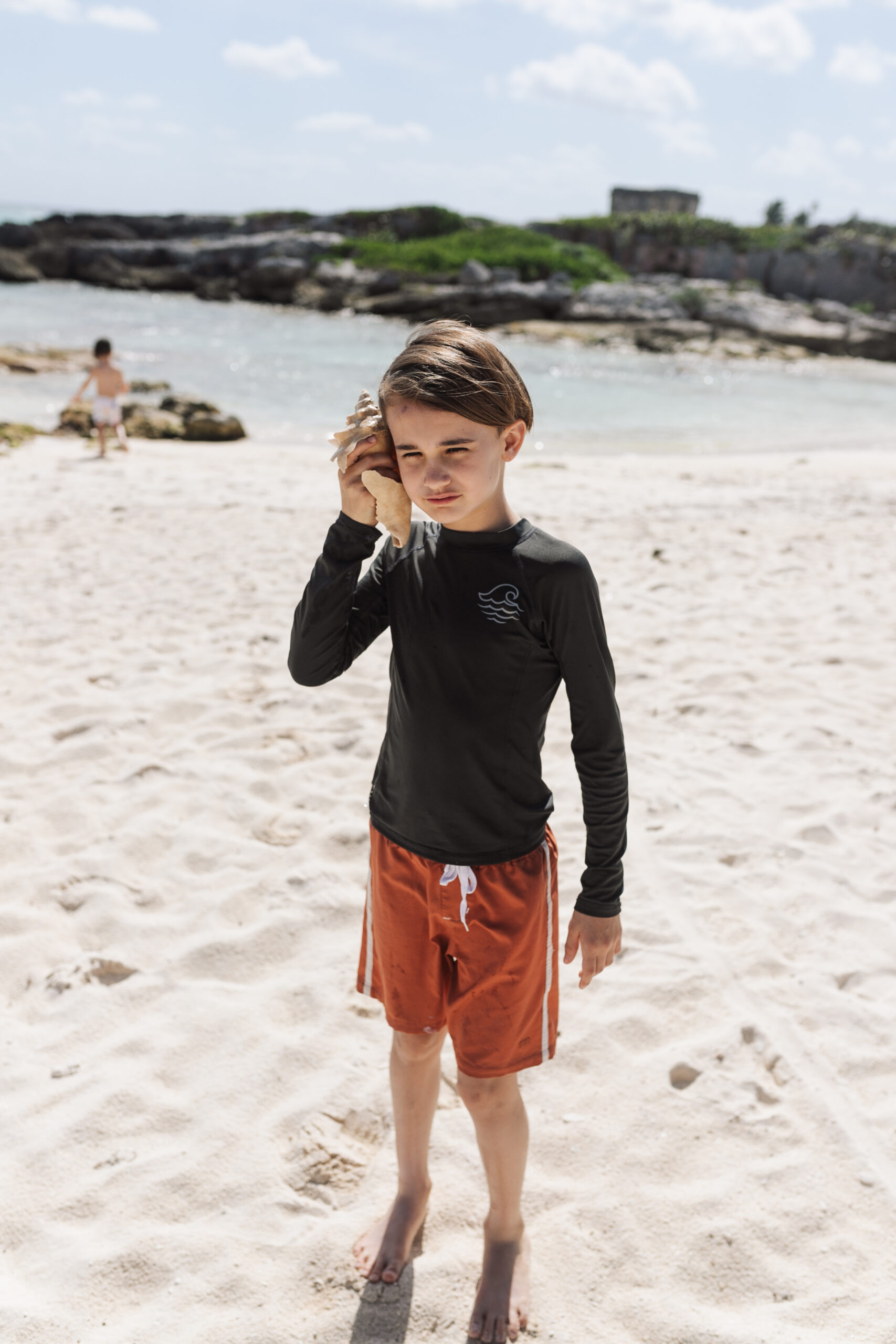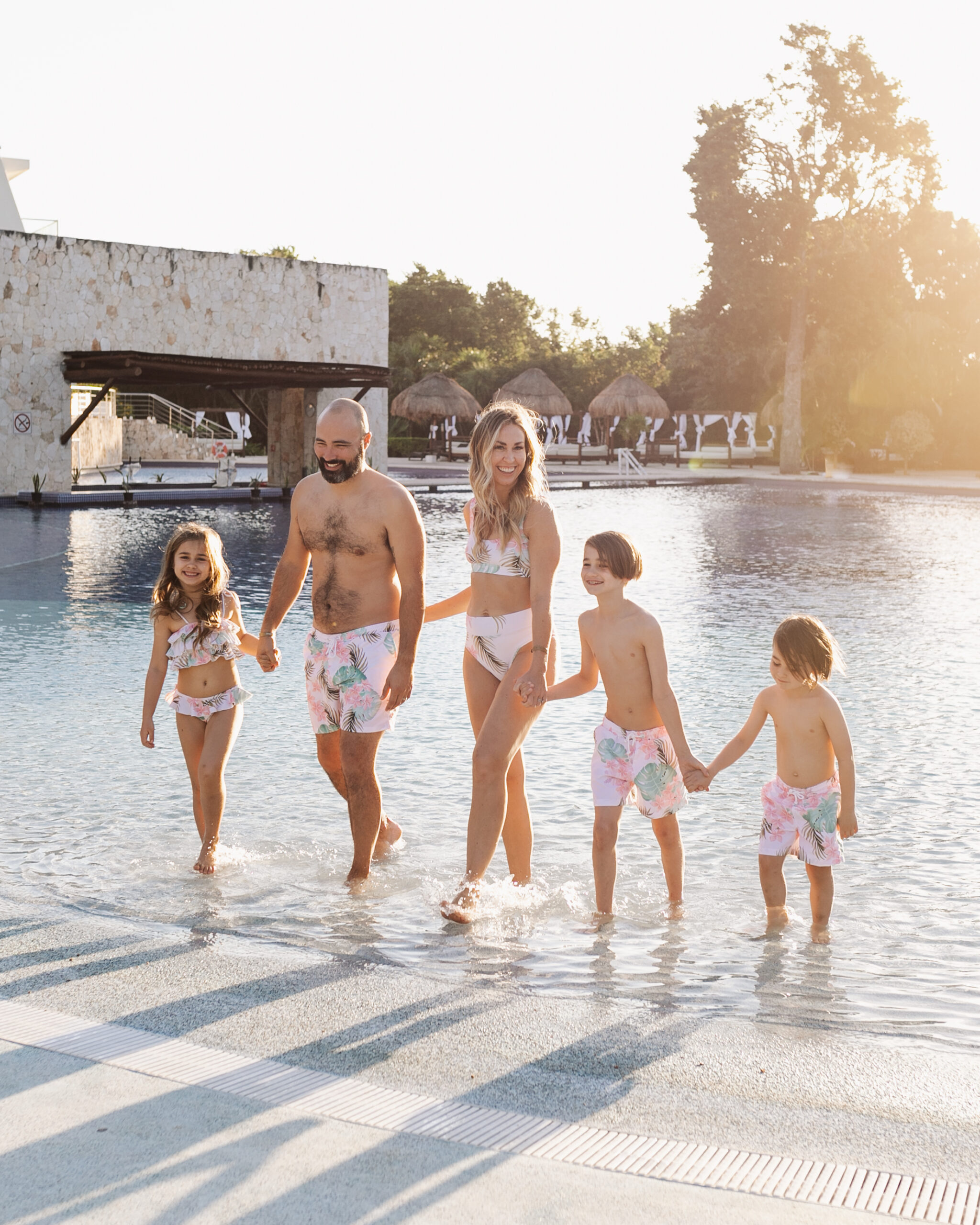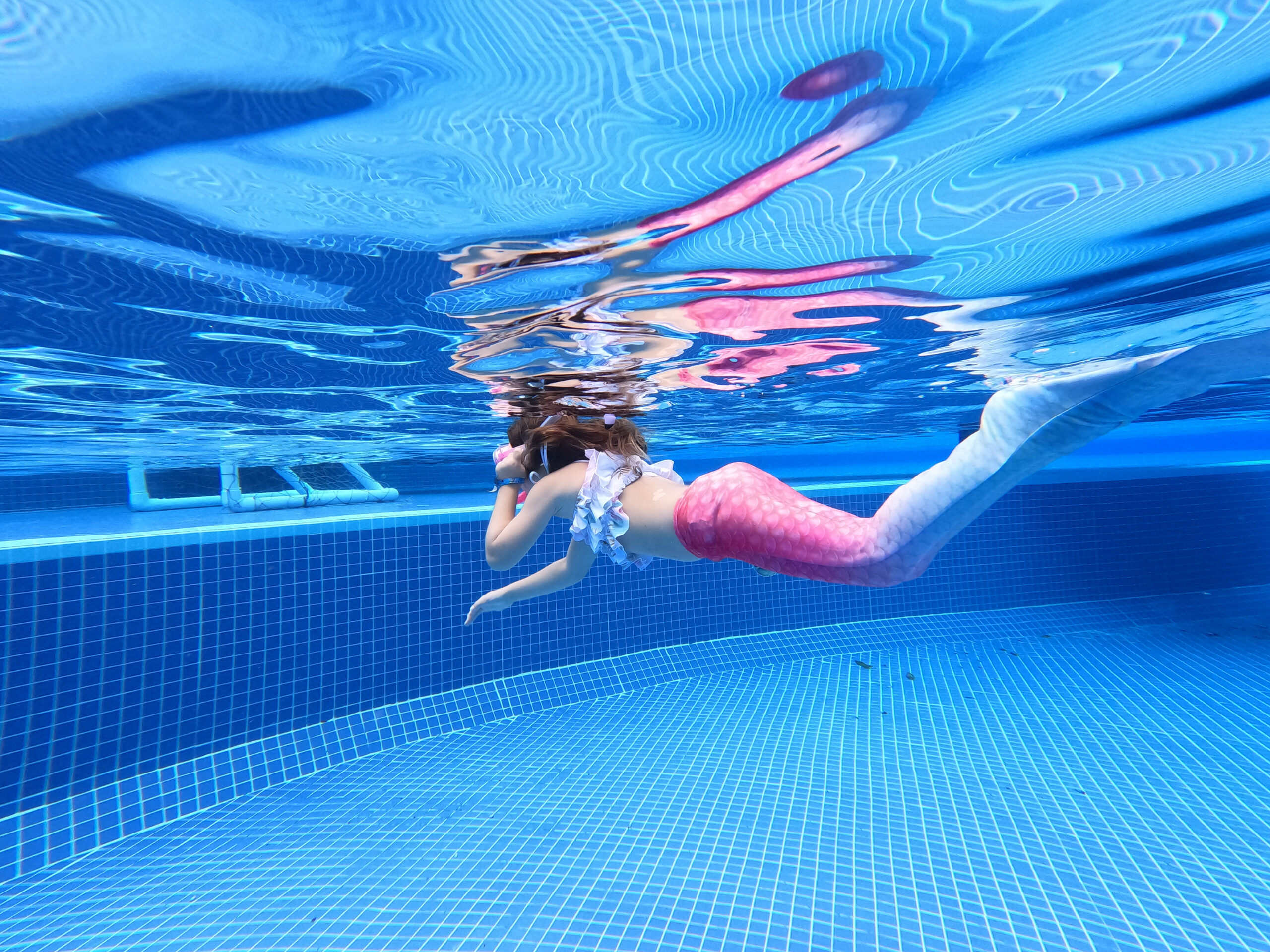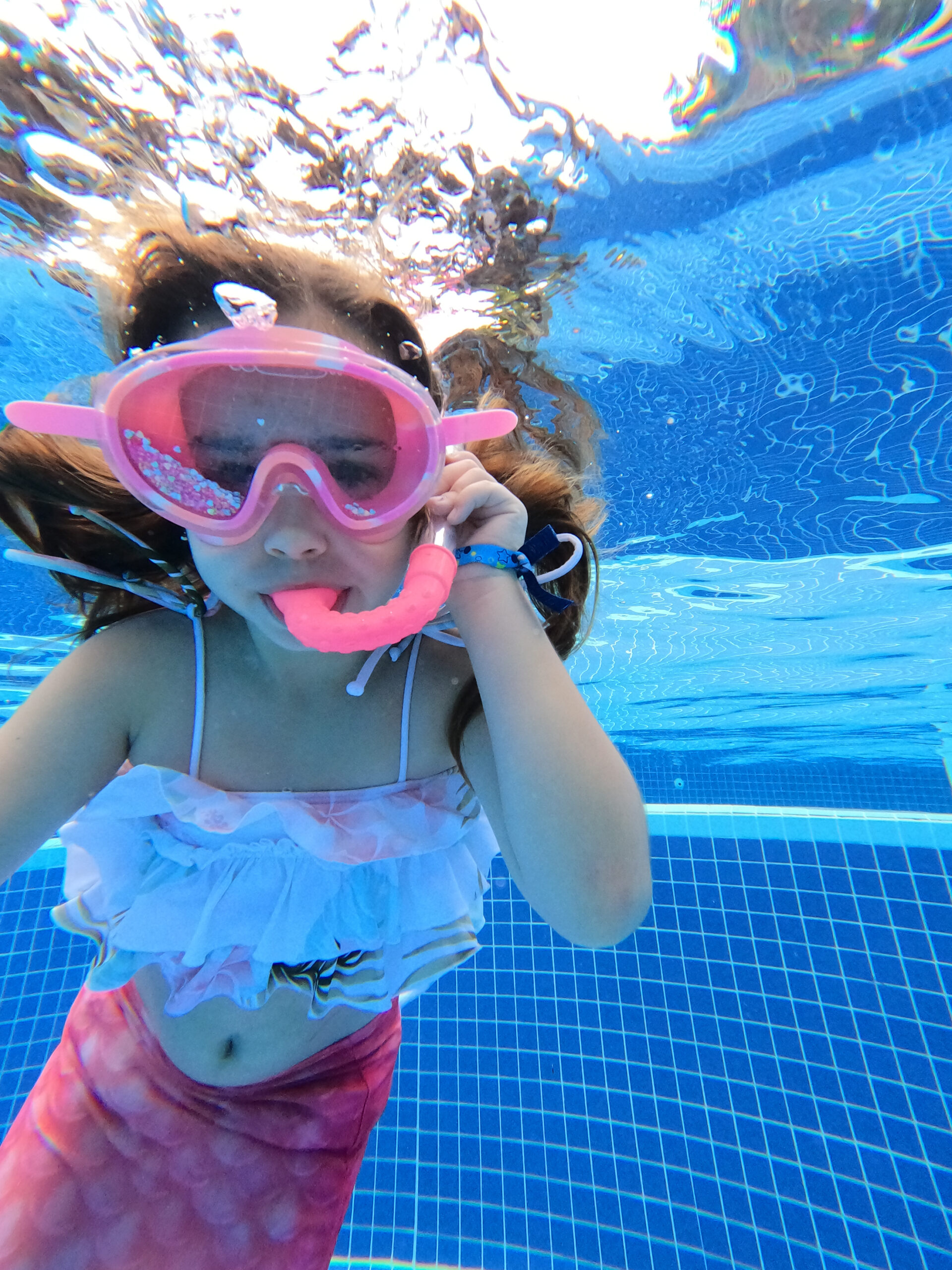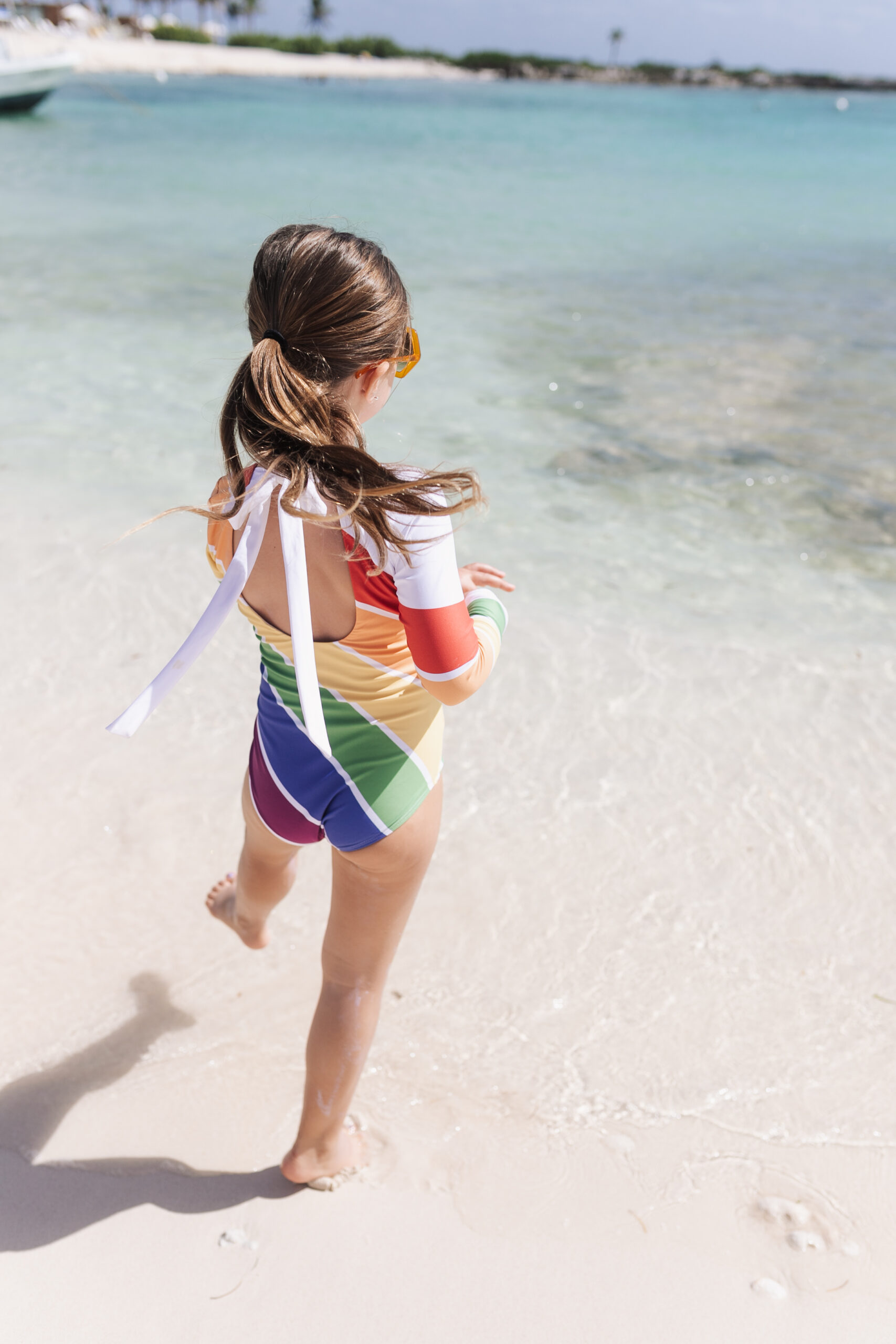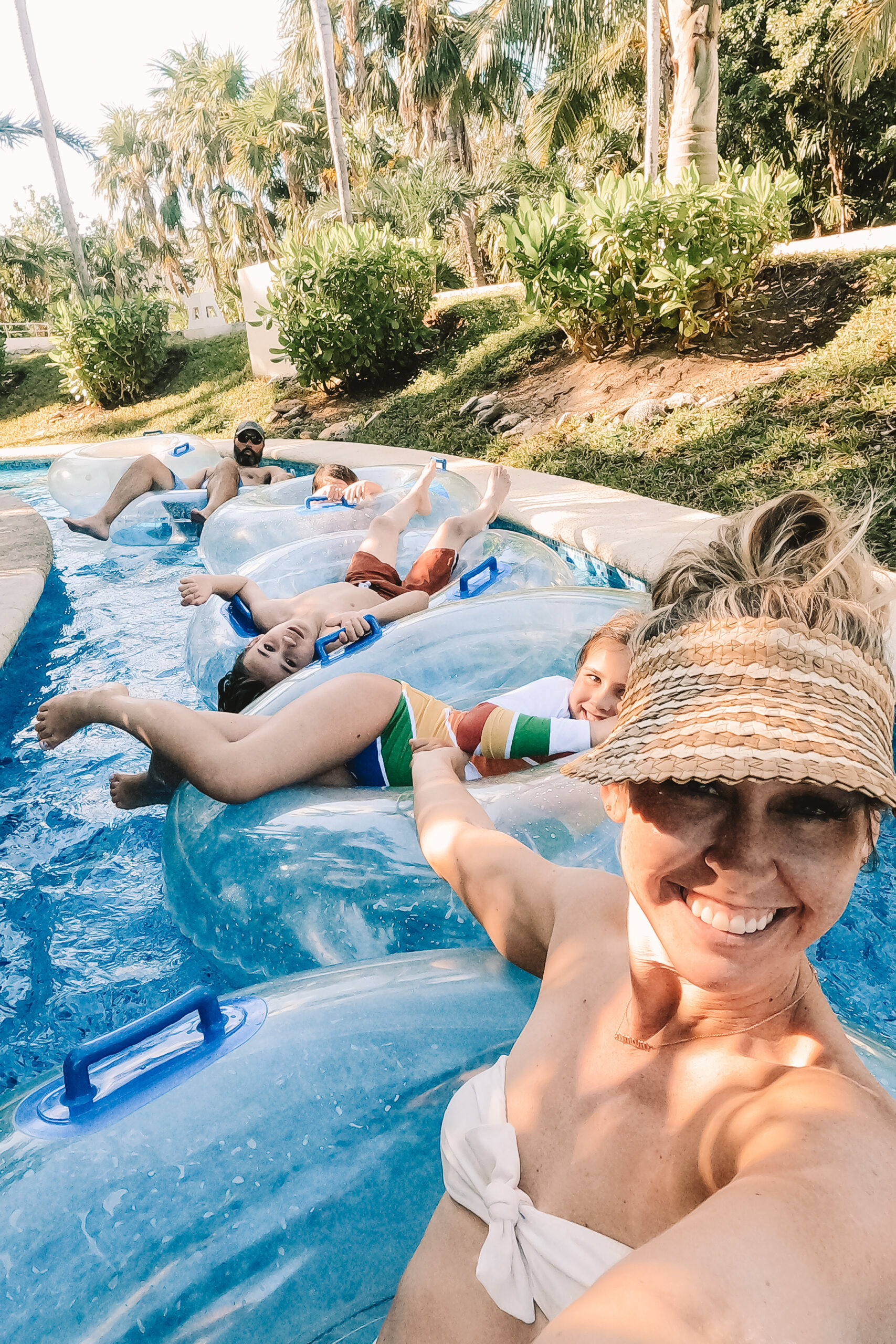 Clearly, there was no shortage of fun to be had on the resort between the beach, Kids Club, several pools, the lazy river, volleyball, and more. But we do like to adventure, so we felt like a safe way to do that was to rent a small fishing boat for a day, just our family. We got to snorkel and my husband got a HUGE fish that we got to eat in the freshest ceviche ever, right on the boat! This was not included in the all-inclusive, but we did make the reservations through an outlet right on the property, and we thought it was SO worth it. Such a fun day!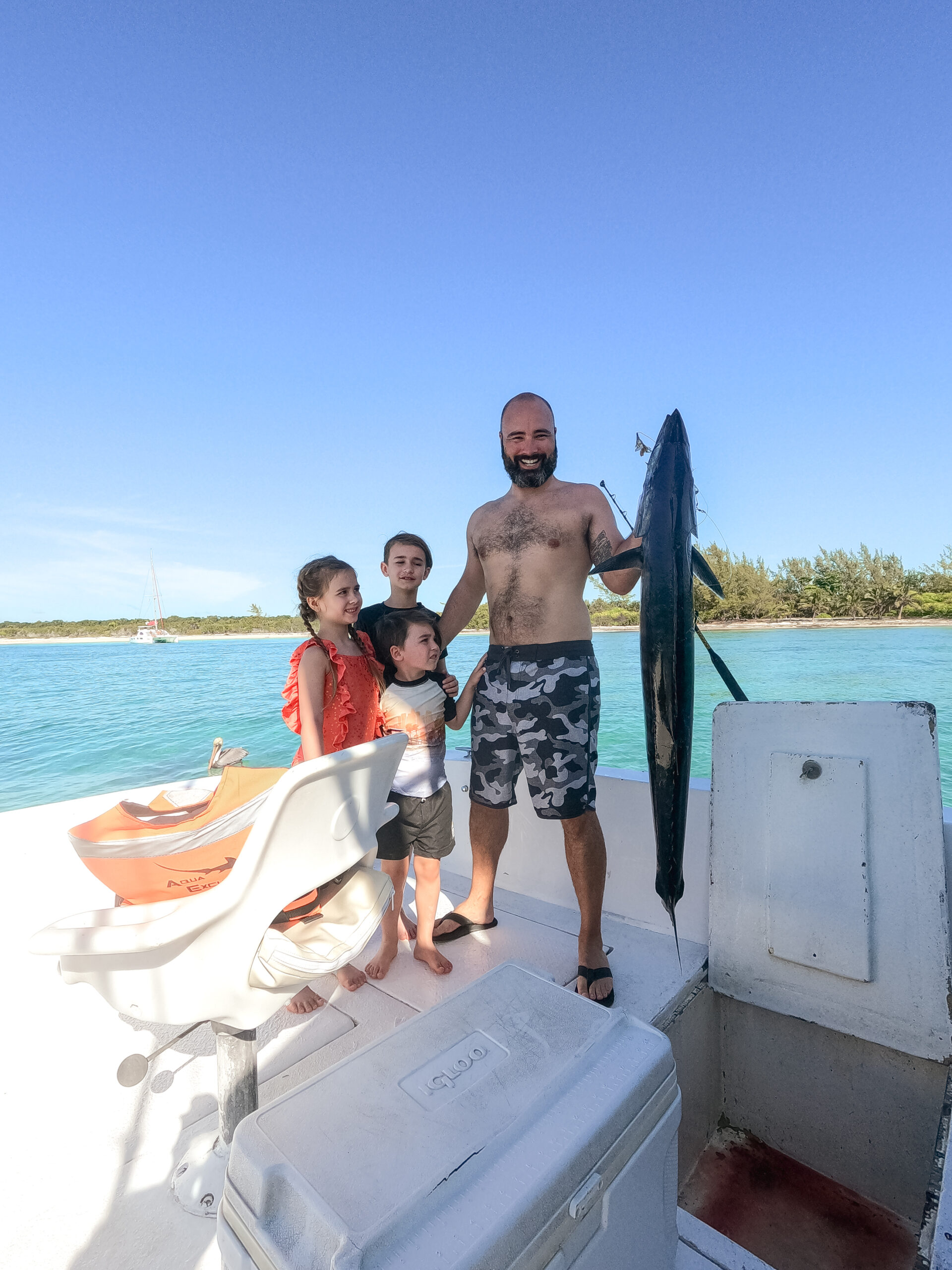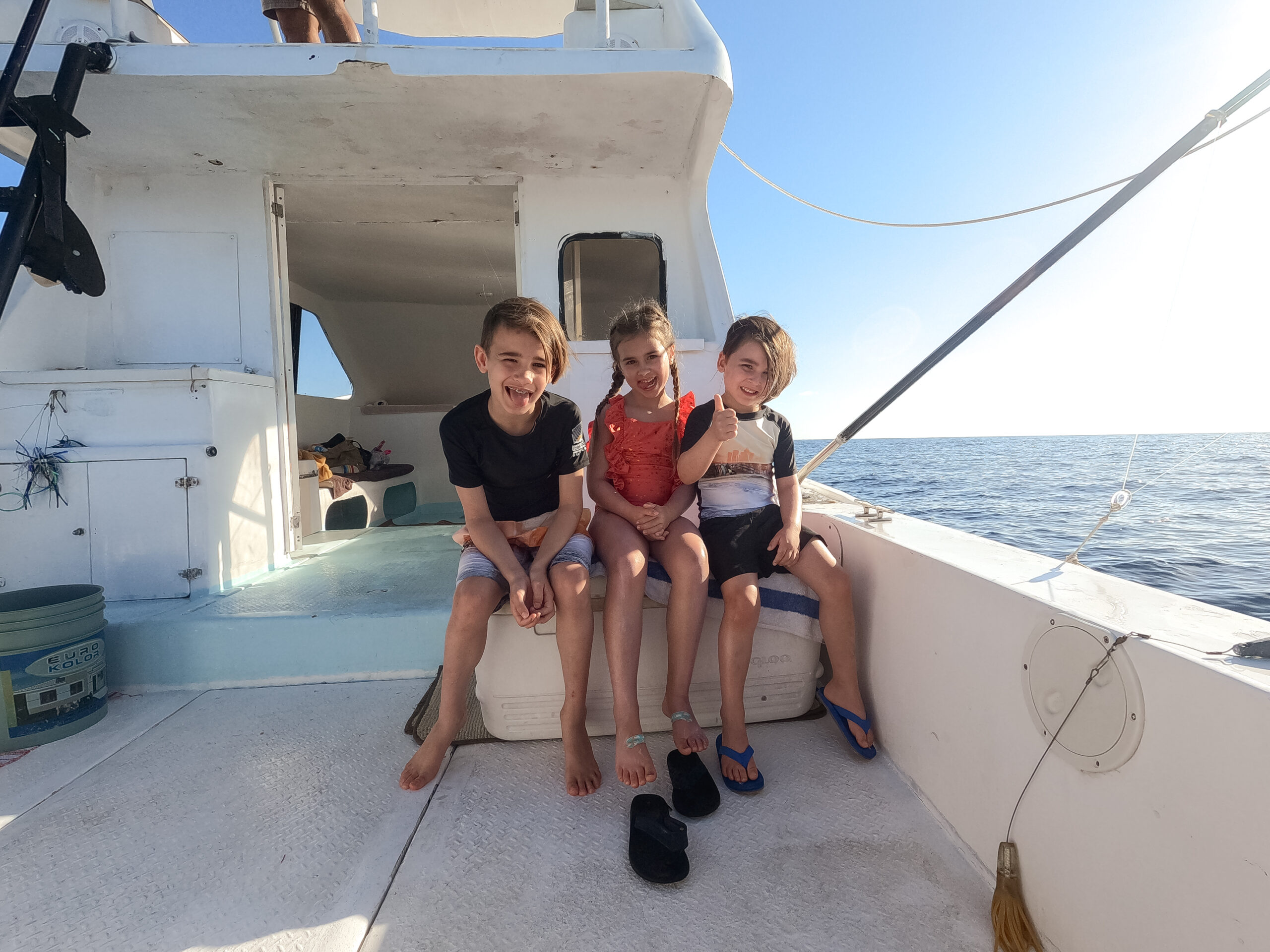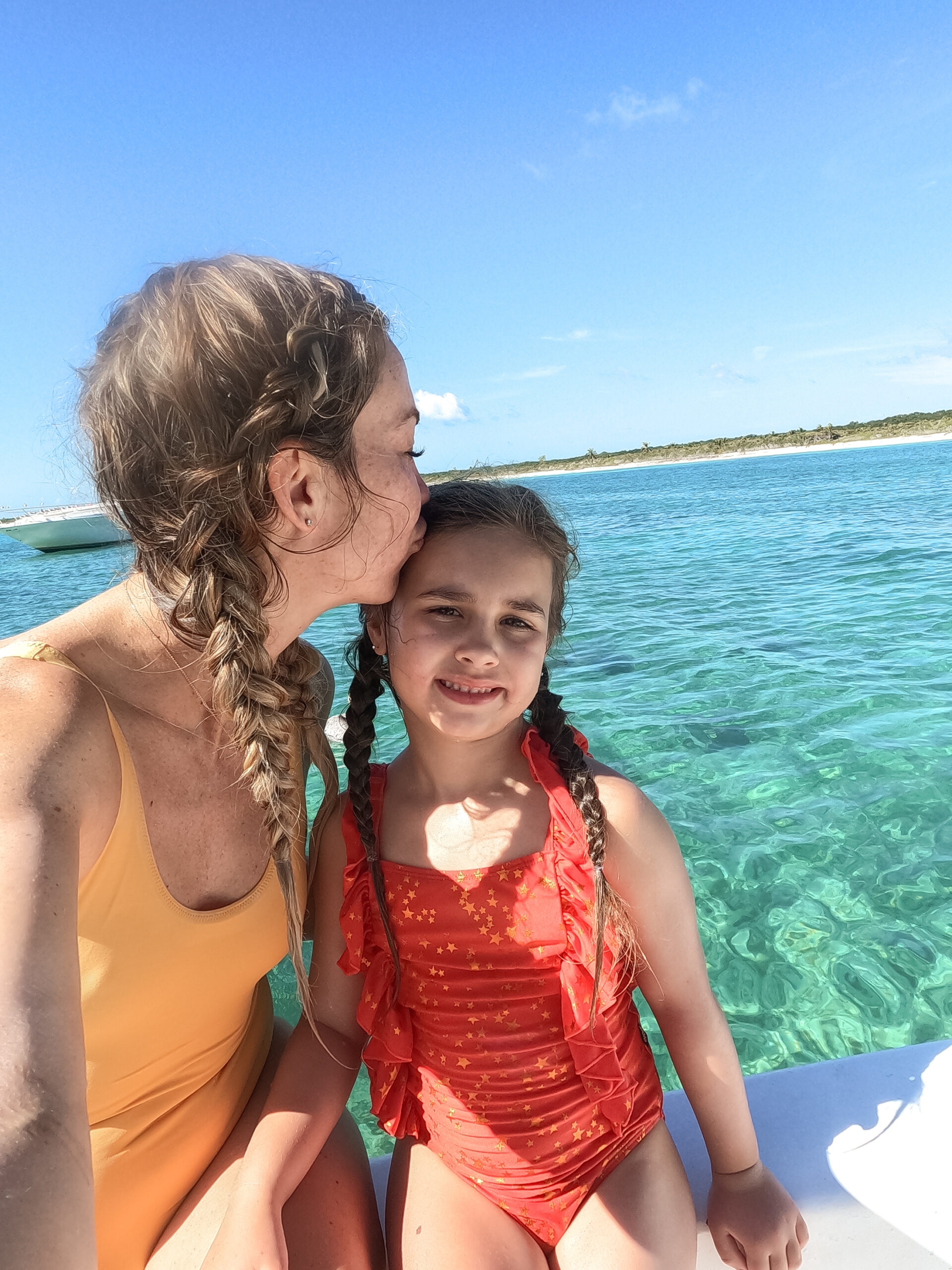 Overall, SUCH a fun trip and I am so glad we went. It was worth the extra effort (for us) to get there safely and healthfully.
I'm linking all I can below in Like It To Know It (come follow me for more!) But let me know if you have questions on anything I couldn't link there, or anything about our trip at all!

And just for fun, I also wanted to link this fun video I made from our trip. This was my first time using our new GoPro camera, and I'm just loving how the video turned out! Give it a like over on YouTube if you agree. 😉