Now that I am feeling all caught up on the shenanigans of what's been going on in our lives, it is time to officially turn my focus to my baby's fast approaching first birthday.  Because November is all about Alessandra!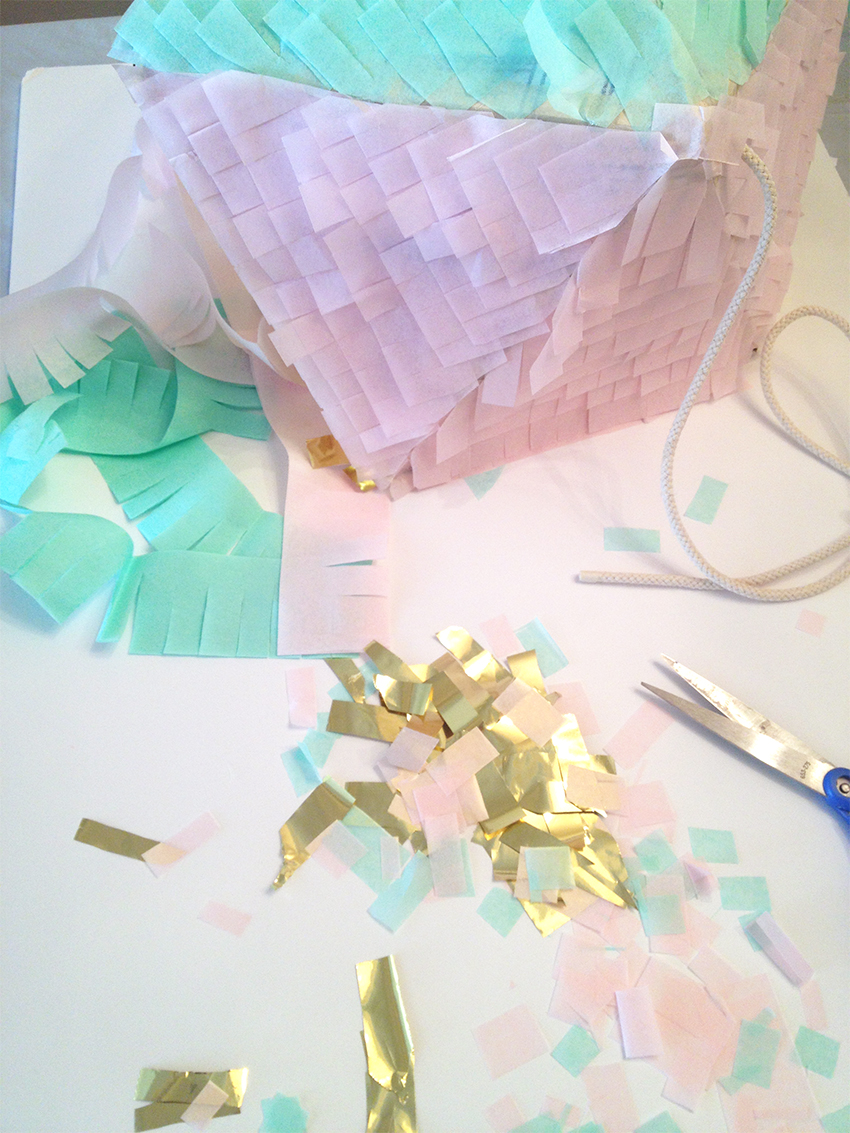 I just love hosting a party.  Don't get me wrong, I definitely have my moments where I get burned out and just do not want to do the big party thing for a child who will not remember it.  But there is something so special about a first birthday.  I have said this before, but in my opinion, a big first birthday party not really for the baby (sorry peanut).  Its for the parents.  It says, "we did it."  We made it through the first, and arguably hardest, year of our adult lives together.  We have been pooped on, spit up on, and kept up at tortuous hours of the night.  We have washed bottles until our hands bleed, cried over spilled milk, and have worked our asses off to support this baby and well, to keep her alive.  Now, the light at the end of the tunnel is on the horizon.  She's getting more independent and is oh so much fun.  She has an emerging personality and actually likes to play with us.  This is getting really good.  Let's celebrate!
In this Pinterest-loving, mood-board obsessed world we live in, I too, have found myself lusting over images of the perfect party.  But let's be real, I do not have an unlimited budget to spend on a first birthday party.  So in order to compromise my high aesthetic standards and my husband's budget conscious ones, I often resort to crafting.  DIY is also great because a lot of unique party decor is not available at a typical party supply store.  If you get creative, you can make anything happen!
As I was doing "research" for the party I wanted, I came across Prospect Goods a time or two on various social media.  Their over-sized piñatas are simply to die for!  I can totally envision several to clumped together and hanging from the tree branches of our outdoor party.  They also have various unique garlands, confetti, streamers, lights, etc.!  I contacted them and the lovely owner Abby suggested I try their DIY kit and she even helped me out by including some extra tissue I needed to keep the piñata within my party's color palette!  (And now, Prospect Goods offers this kit in this same same color scheme you see here, so you can make one just like mine!  You're welcome.) The DIY kit is very budget friendly at $38 and was pretty easy to make.  Basically, I just followed the instructions, but here's some pictures from the process so you can see for yourself how easy it is.
step one: go get this kit!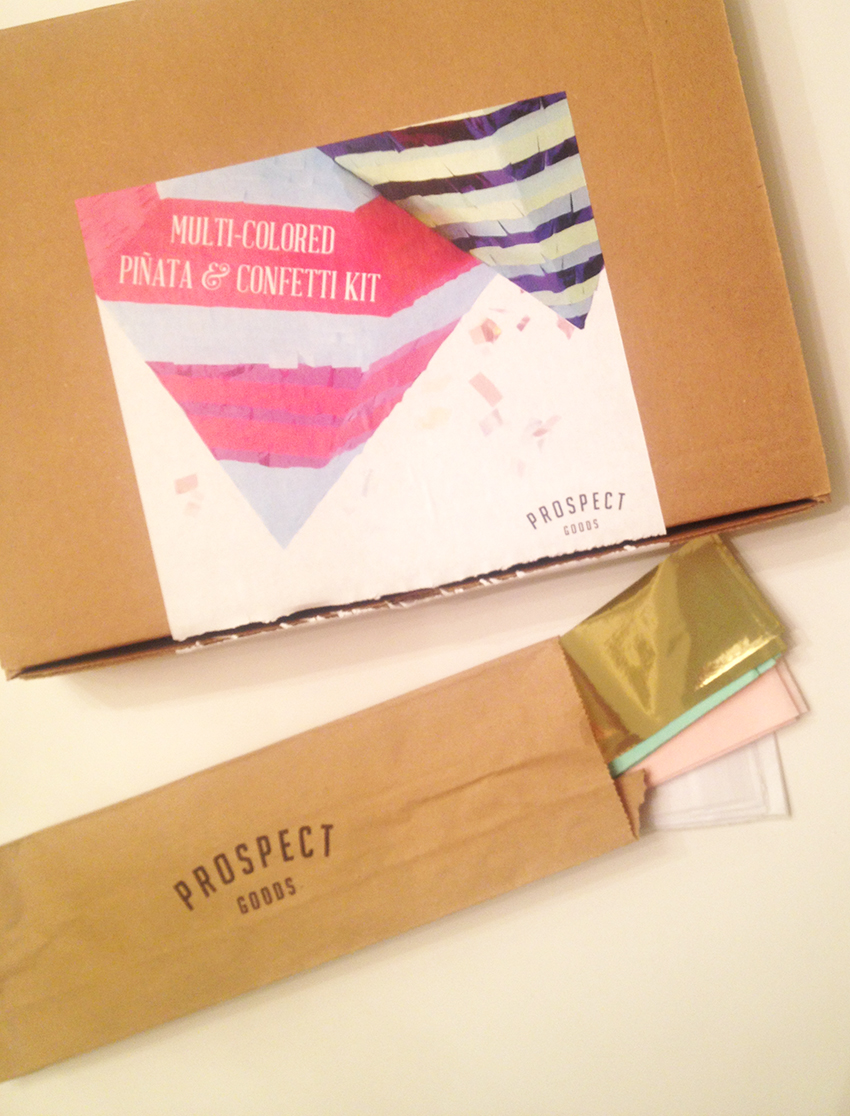 step two: using masking tape, tape together all sides of the geometric shape.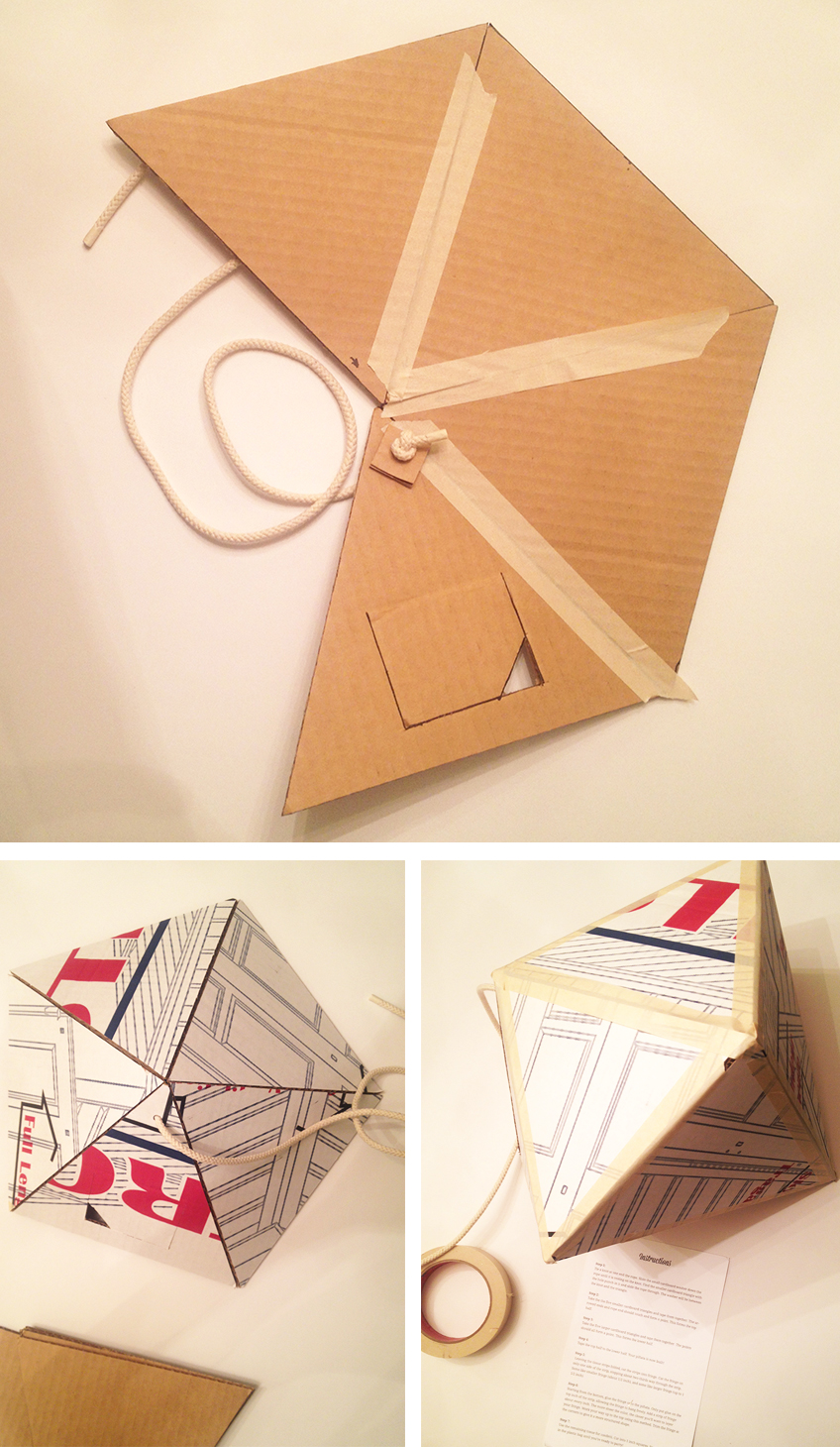 step three: fringe your tissue strips in any width you like.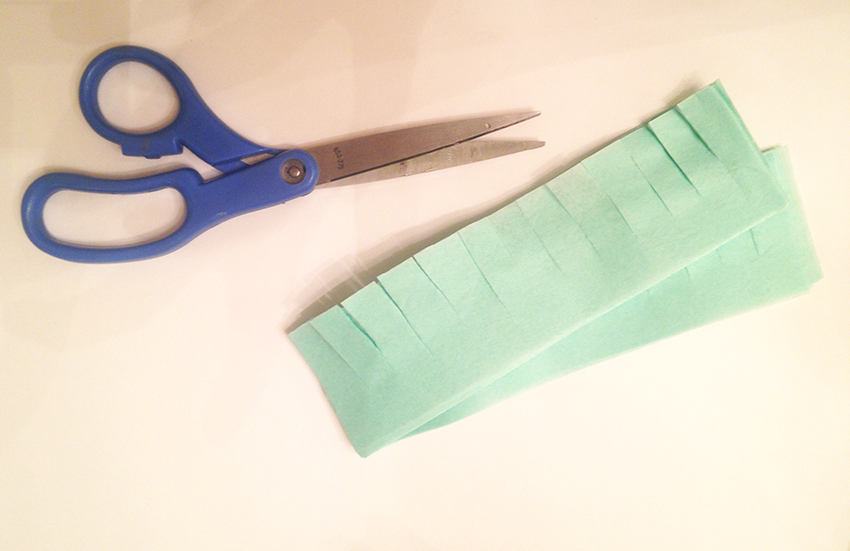 step four:  starting from the bottom and using a hot glue gun, glue the strips onto the cardboard shape.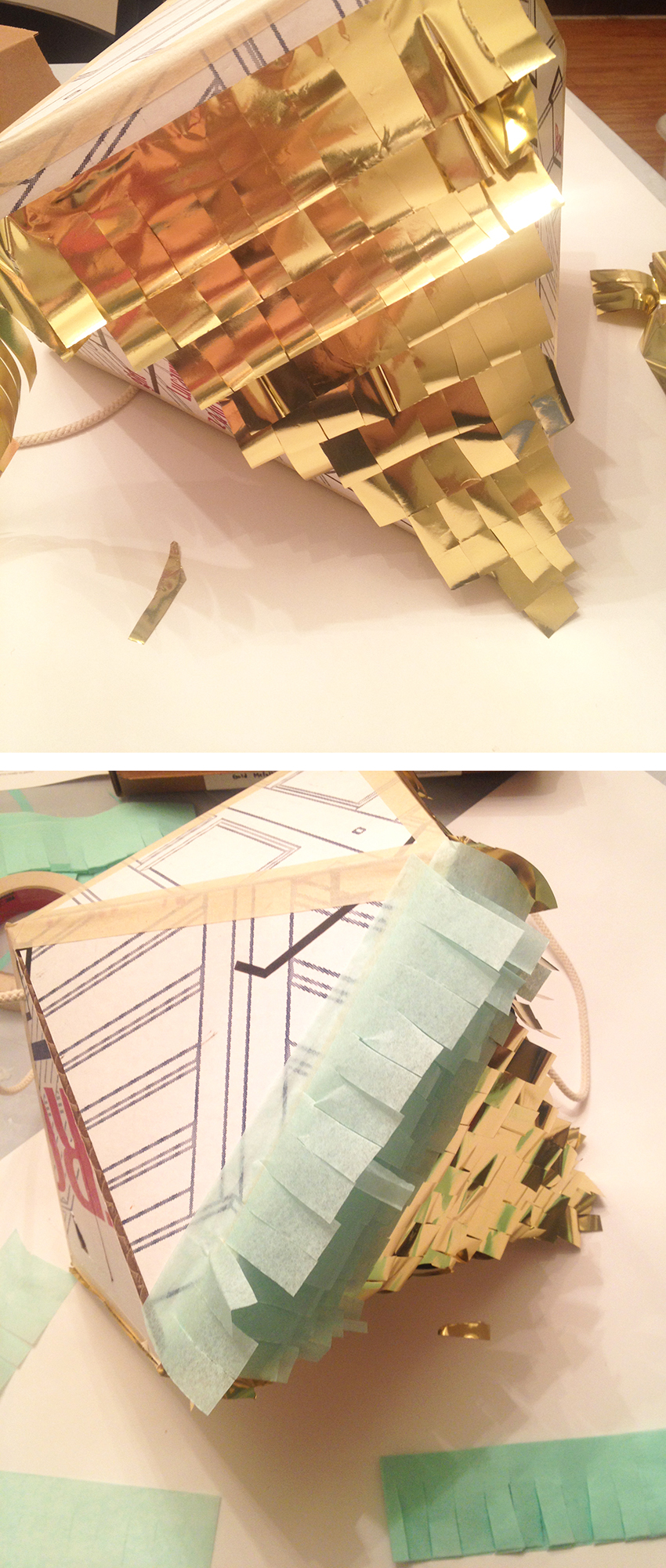 aaaand voila!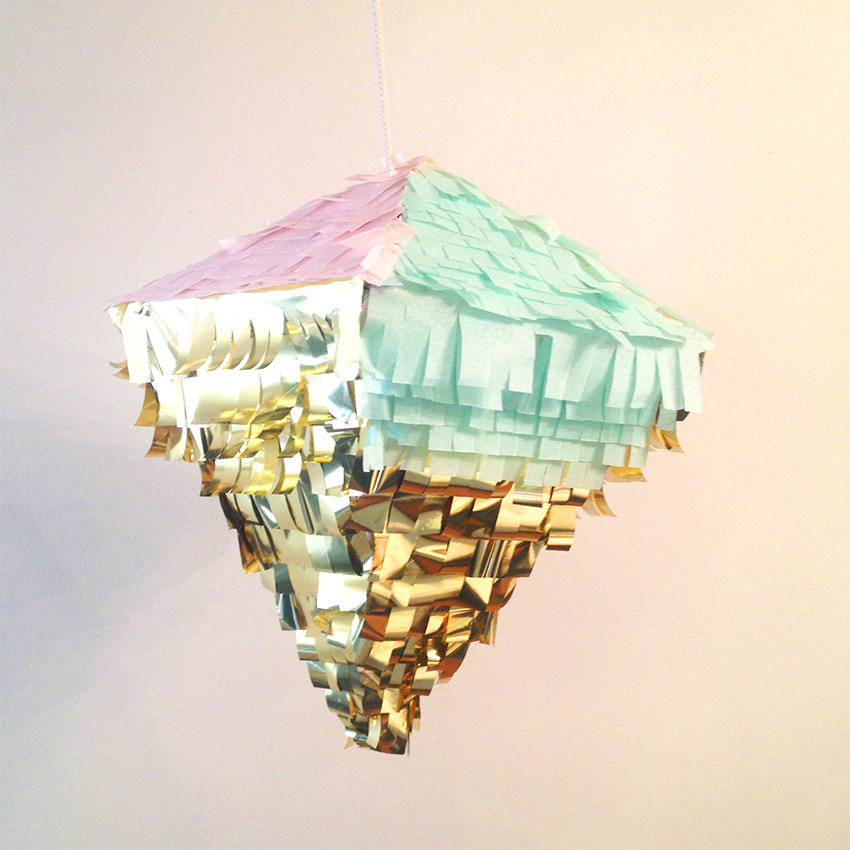 For more important tips and tricks to getting the perfect piñata, make sure to read all the instructions that come with the kit!  Happy party planning!