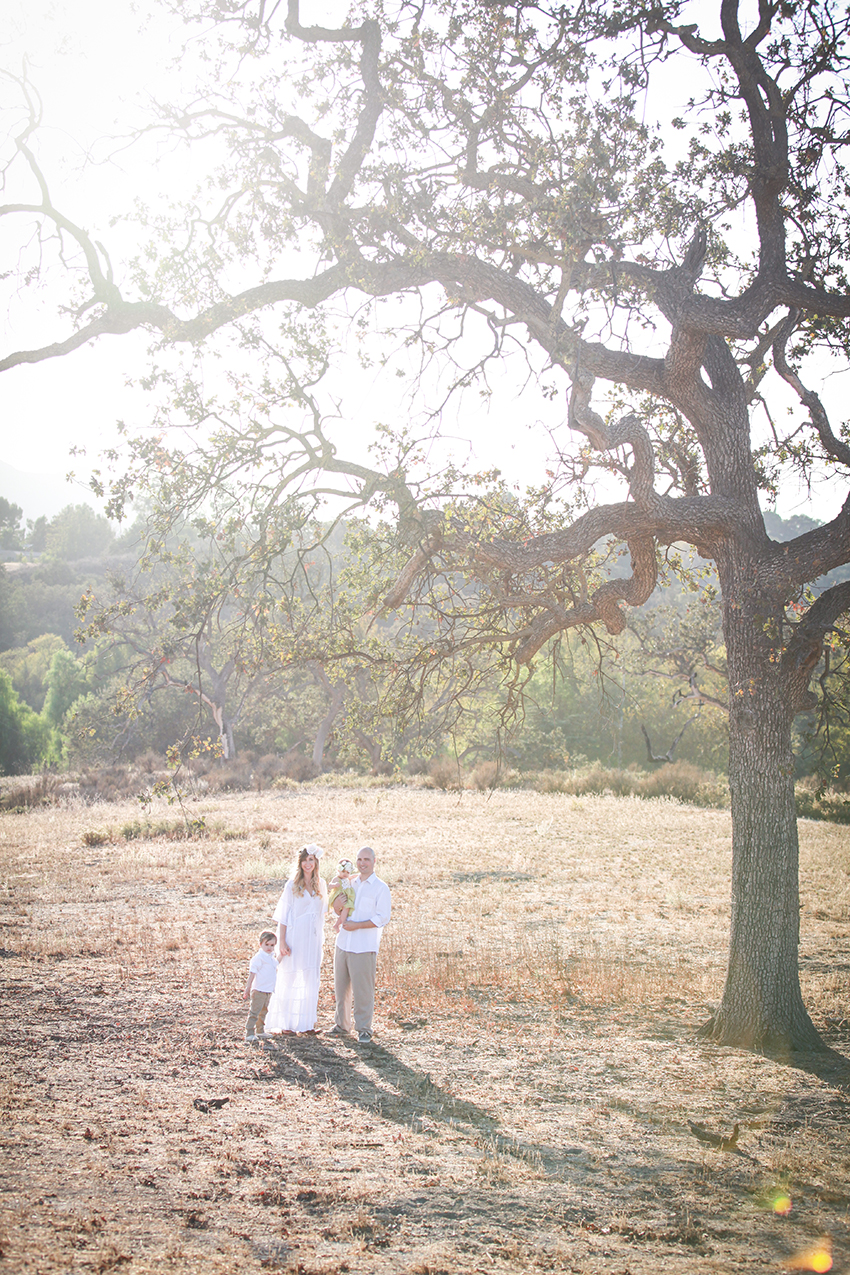 Every so often, we get together with our dear friend Liz of Elizabeth Bernstein Photography to take some photos.  She did all our baby pics for my son, so of course I called her to do my daughter's photos as well.  For both kids, we did newborn, six months, and one year photos.  Of course I took plenty of snapshots in between, but it is so fun to watch and document the way my babes have grown and how we have evolved as a family through these beautiful photos.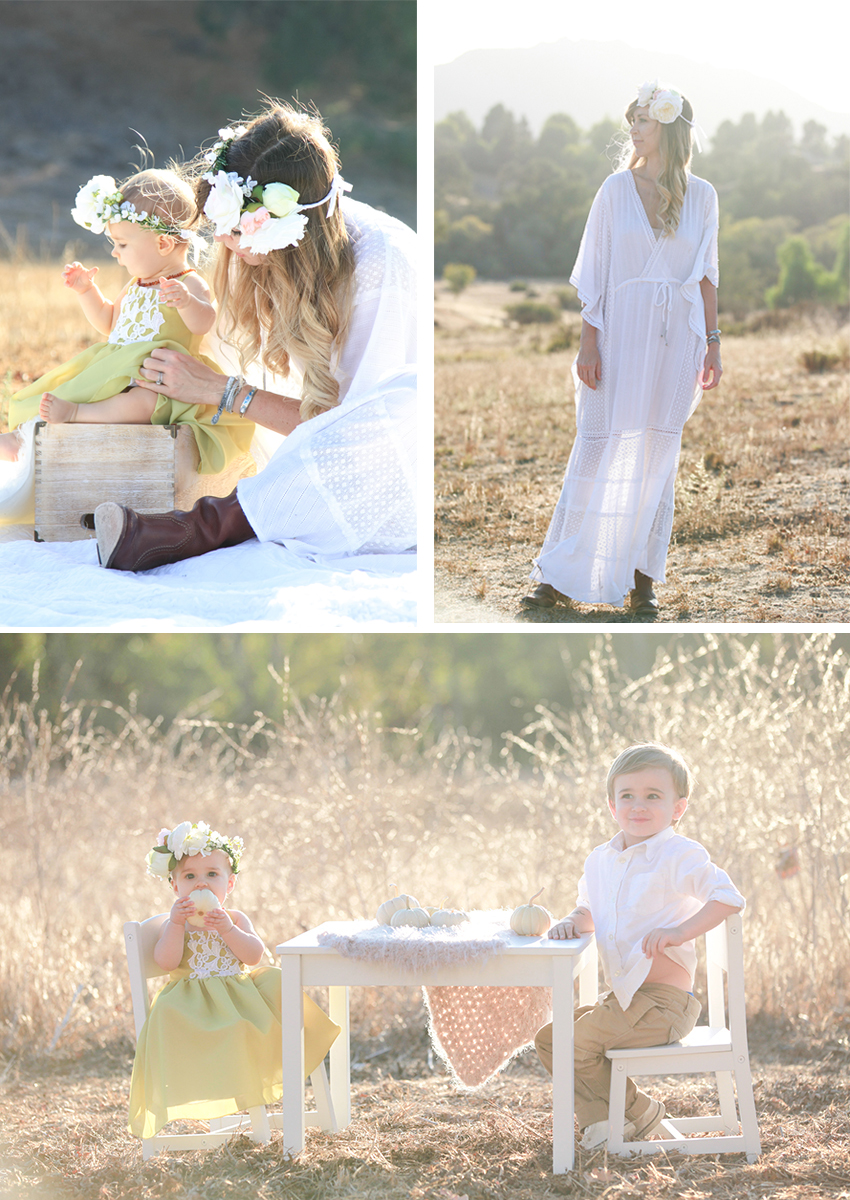 Liz is great to collaborate with.  If I tell her what I want, she can make it happen!  For this latest shoot, I knew I wanted our pictures to serve multiple purposes.  For one, it was baby A's one year photo shoot, so I knew I wanted plenty of shots of her.  Also, I needed some decent pictures of myself so you all can get to see the girl behind this blog!  I am terribly awkward in front of the camera normally, but Liz made somehow made me look decent.  [Seriously, I always have trouble finding/picking profile pictures because they all are terrible!  Which is why you will now see these pics all over all of my social media profiles.]  Thirdly, I always like to take the opportunity for some family photos when a professional camera is around.  And with the holidays right around the corner, it was the perfect opportunity for our Christmas card photo!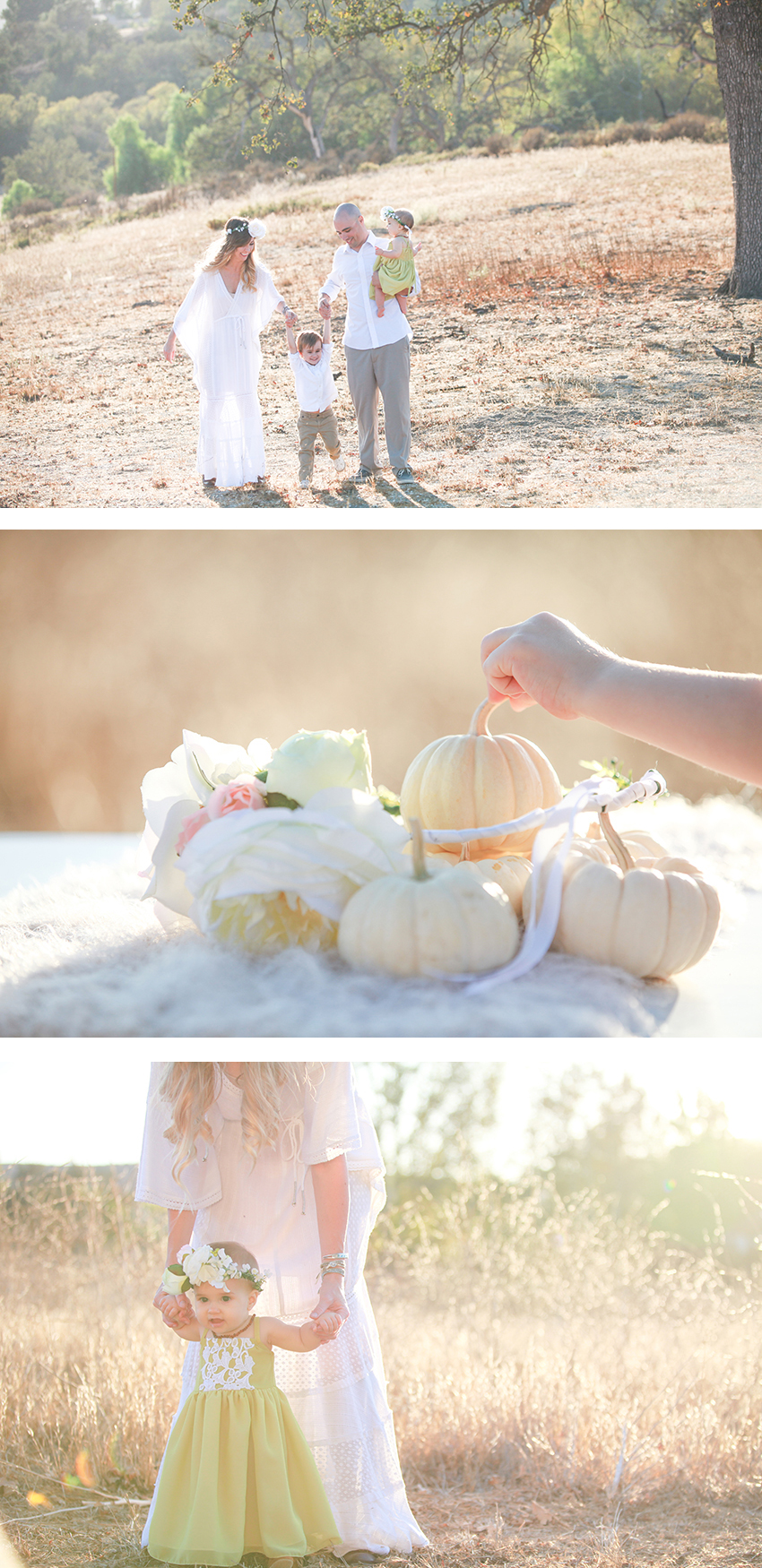 I drew inspiration through a lot of my follows on Instagram and Pinterest.  I am totally feeling the hippy-chic vibe right now.  I am obsessed with flower crowns so I made both Alessandra's and my own.  I scoured the internet for maxi-length dresses for us girls and neutral colors for the boys.  I love white (my fave color).  And I knew I wanted to be in a natural setting, with tall straw grass and open spaces.  Not easy to come by in LA, but Liz knew the perfect place and the perfect time of day to get the "golden hour" lighting we needed to cap it all off.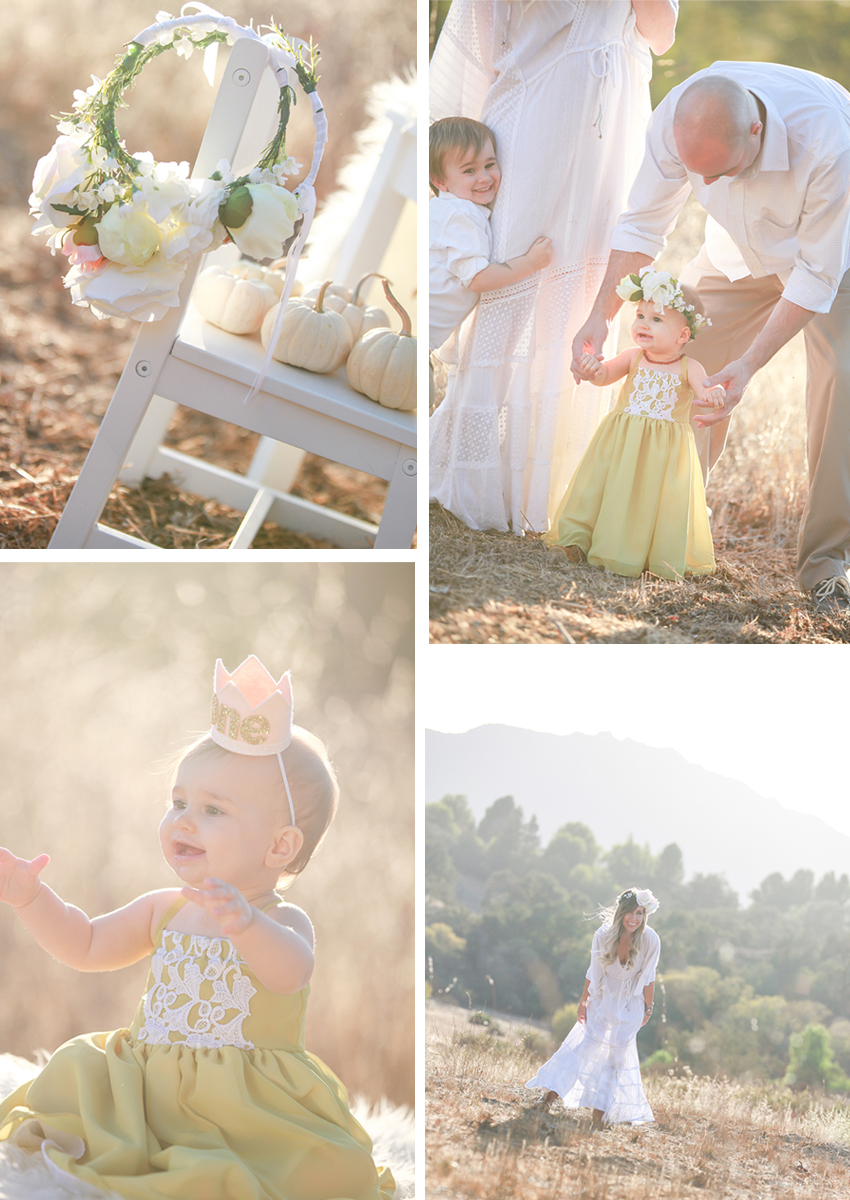 There are hundreds of these photos and they are all just too, too good.  I have edited and re-edited to narrow it down to these ones to share with you.  But I can't promise you won't see more across my social media feeds in the future. 😉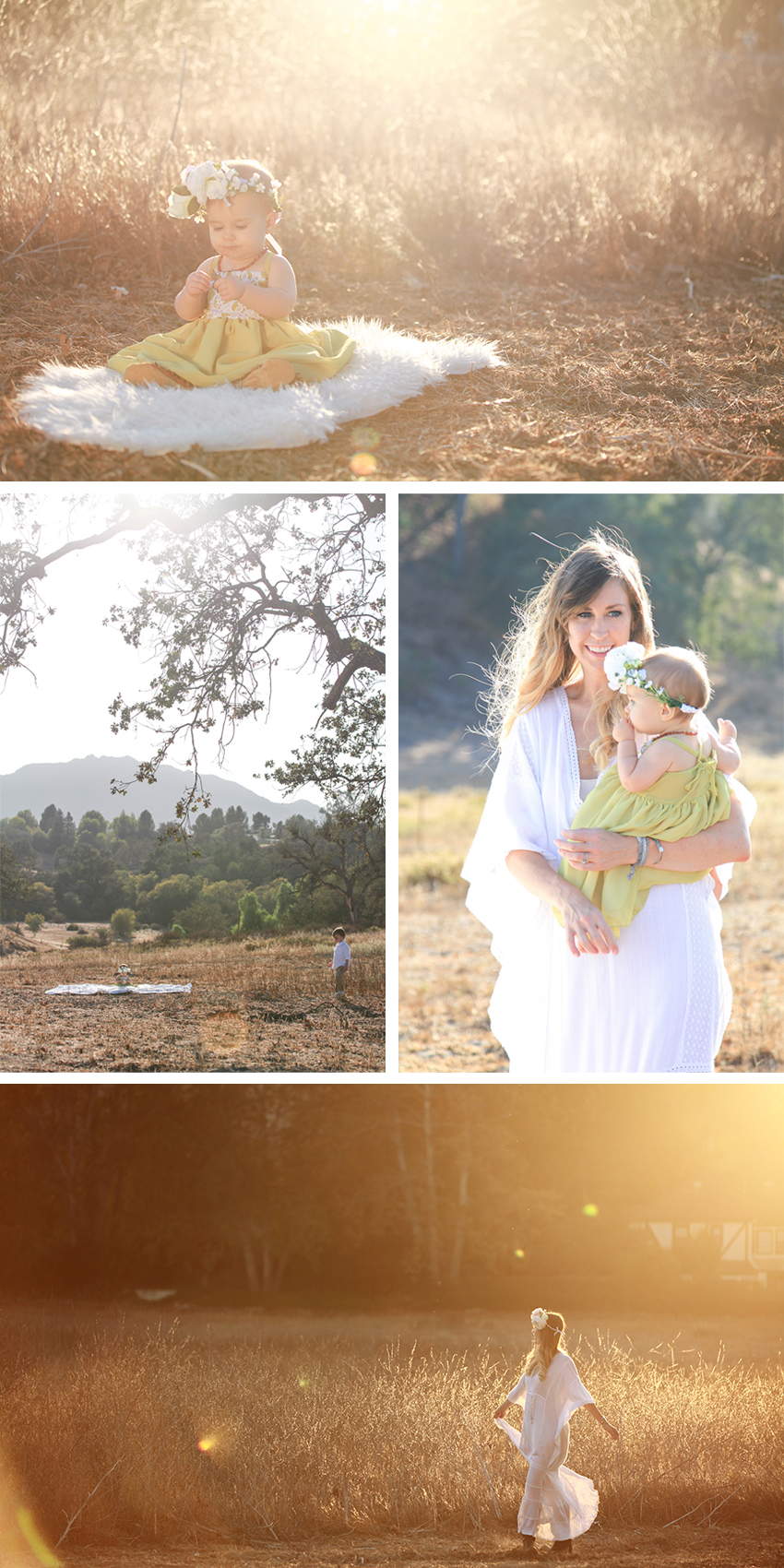 outfit details:
on me: handmade flower crown by me // kaftan from urban outfitters [no longer available] // boots by frye from anthropologie [similar here]
on baby A: handmade flower crown by me // felt crown by little blue olive // dress by sadie then ty // boots by gracious may
on big A: shirt by fore axel and hudson [no longer available] // pants by ralph lauren from neiman marcus // shoes by baby gap [no longer available]