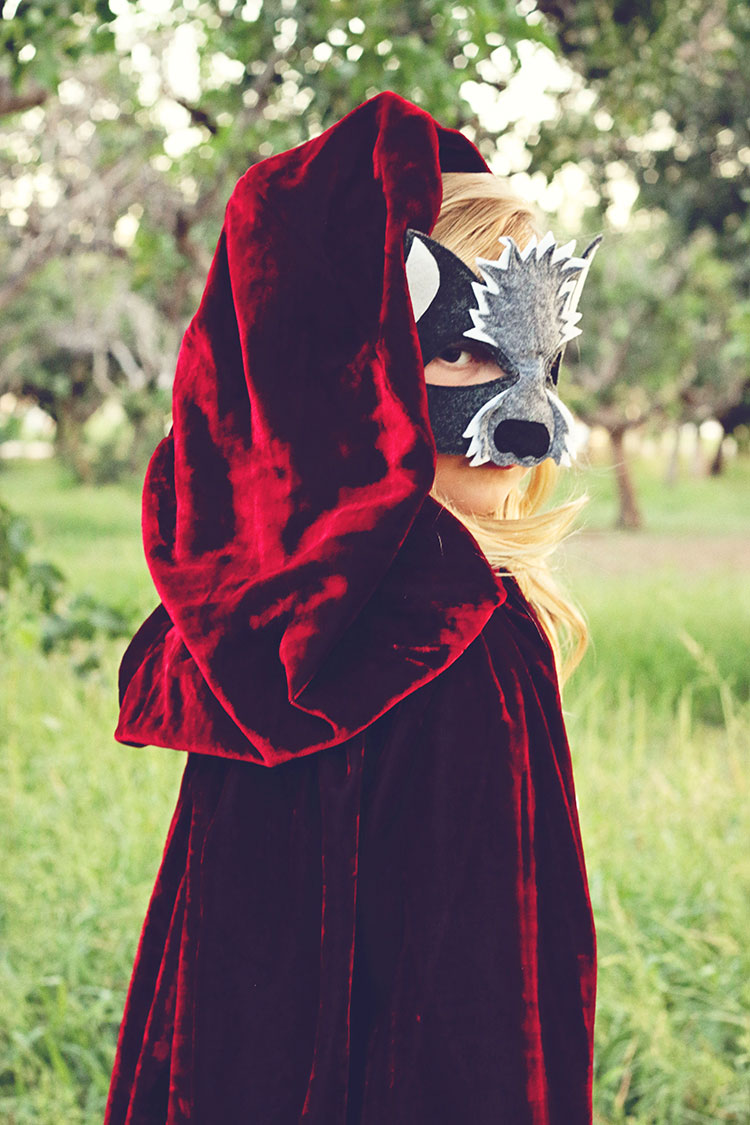 For the third part of this storybook series which I was fortunate enough to help style, Jessica, the creator of Opposite of Far, wanted to depict the story of Little Red Riding Hood and the big bad wolf.  It's funny because this story is kind of where it all began.  Last year, Jessica collaborated with some other great small shops to do this same storybook theme shoot with a little girl and her brother.  So this time, our super creative photographer, Qiana Kelsh, wanted to take a new spin on the classic fairy tale.  What if the Wolf and Red were one in the same?  Or perhaps the Red is just the Wolf in girl's clothing?  We'll let you decide.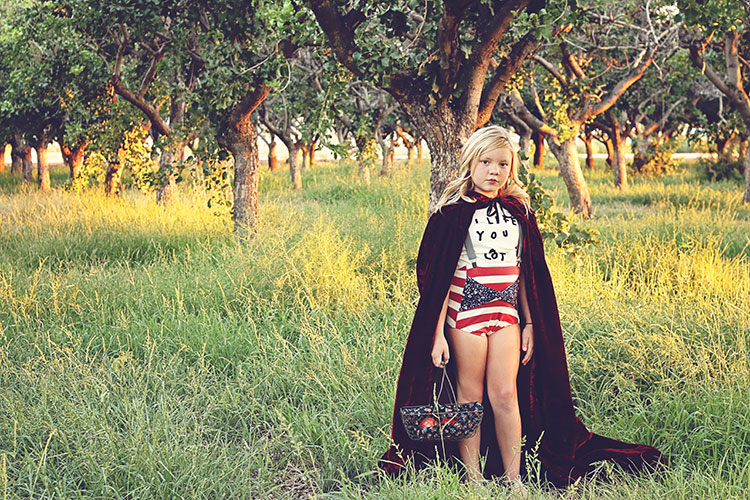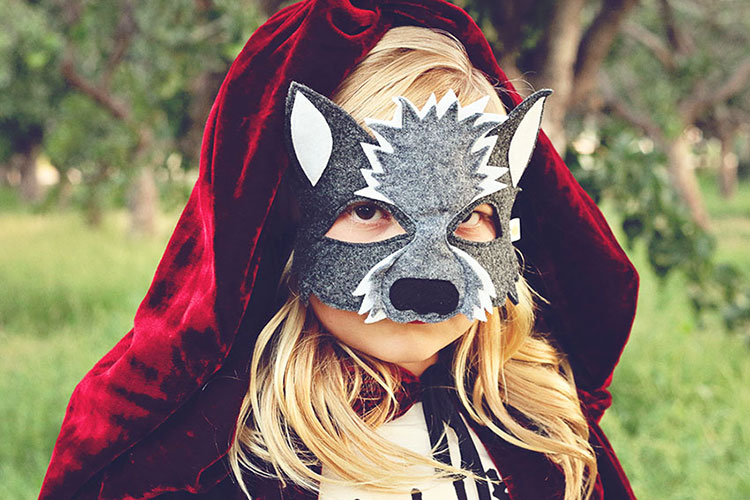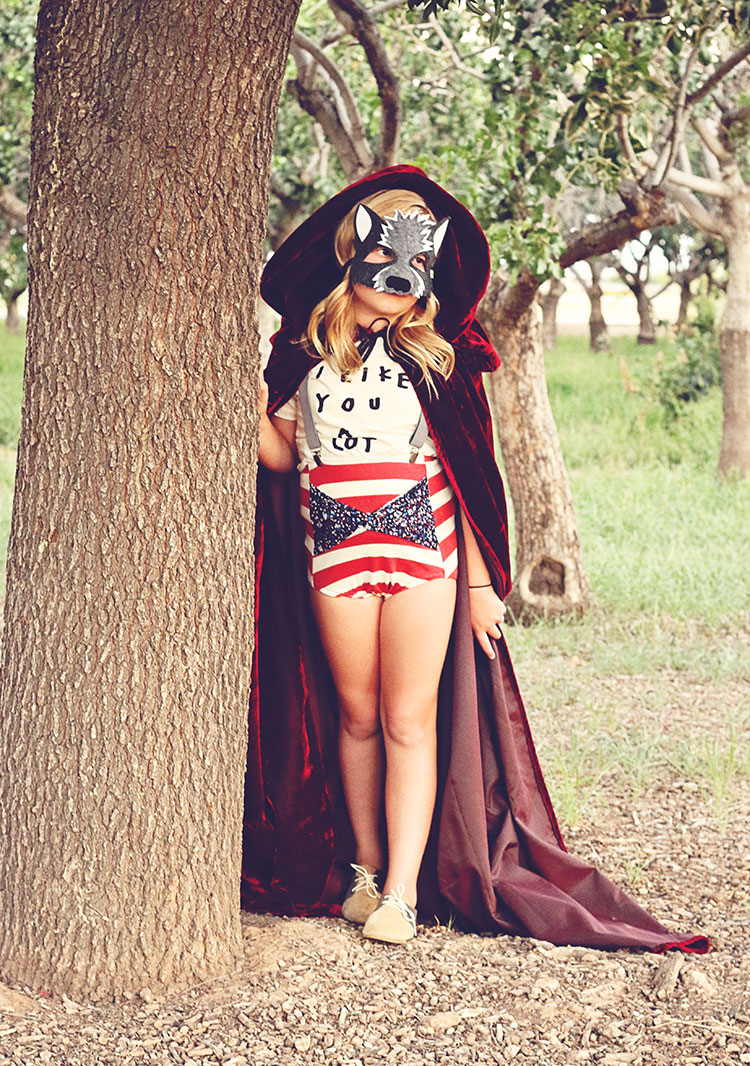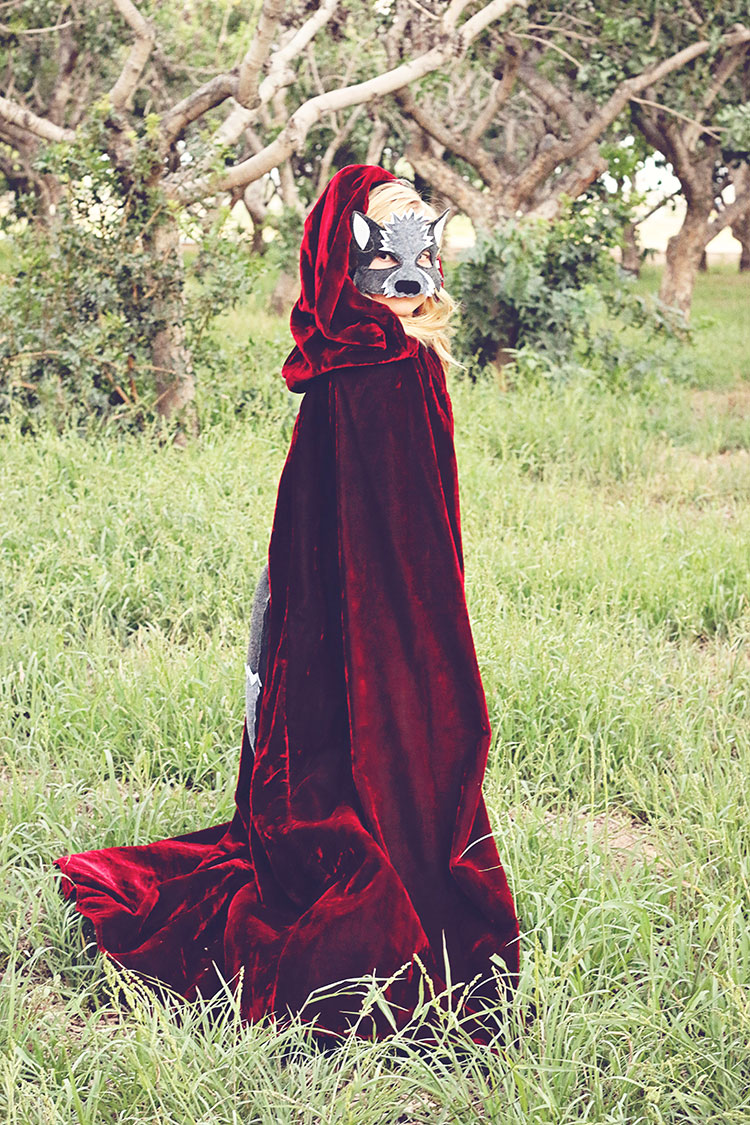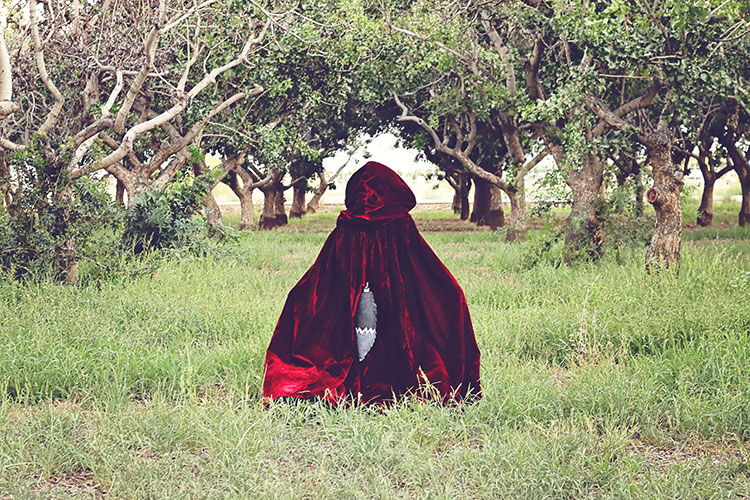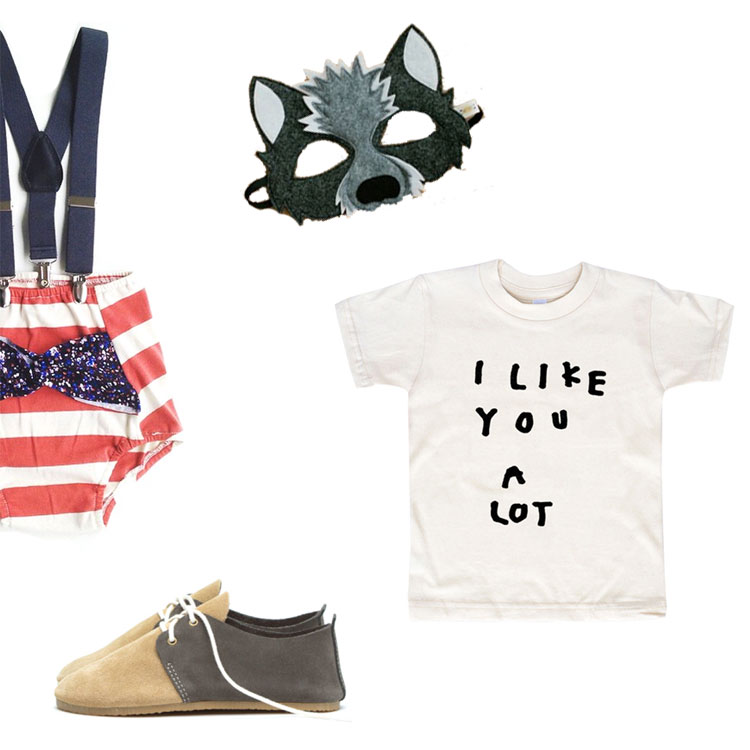 wolf mask by opposite of far // bloomers by this tribe of three // tee by kid and kind // oxford shoes by zuzii
This stunning cape was made by a professional Hollywood costume designer friend of Qiana's, exclusively for this shoot.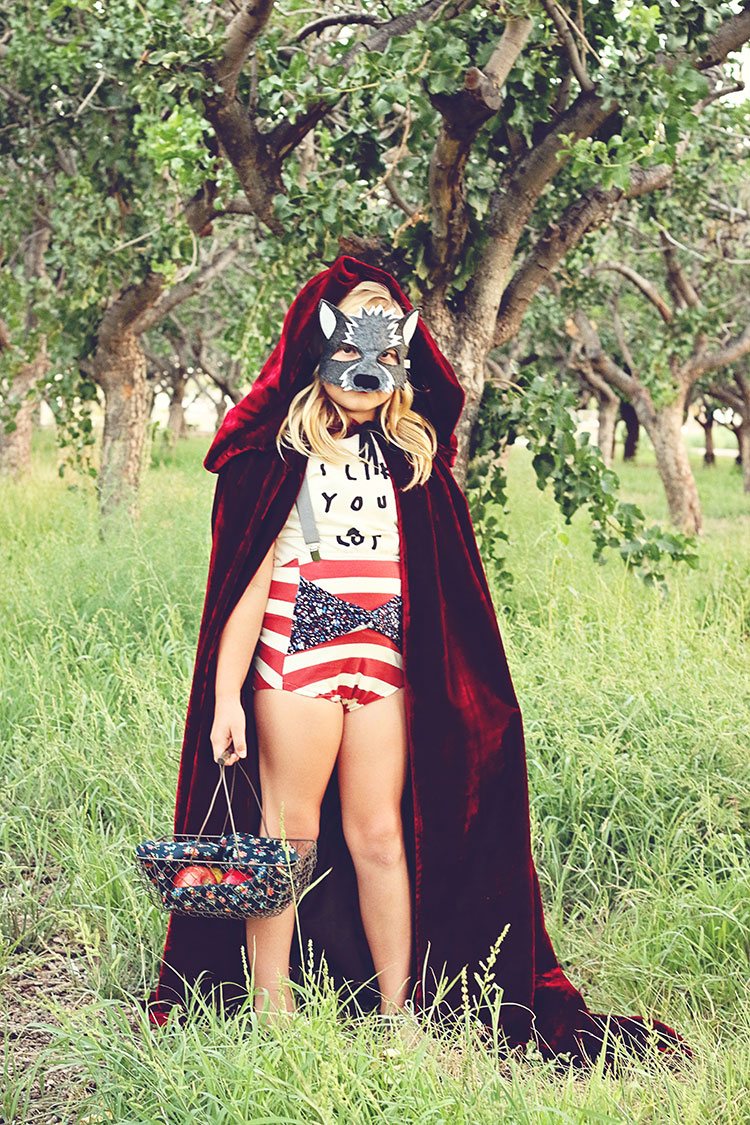 Two more classic fairy tales are coming at you next week to conclude the Opposite of Far Storybook series.  This has been such a fun project and I am so grateful to both Qiana and Jessica for asking me to help out!
please note all images used here in his post (other than the flatlay image, which was created by myself for this post and is copyright: the love designed life) are professional images being used with express permission by Opposite of Far and by the copyright owner, Qiana K Photography.