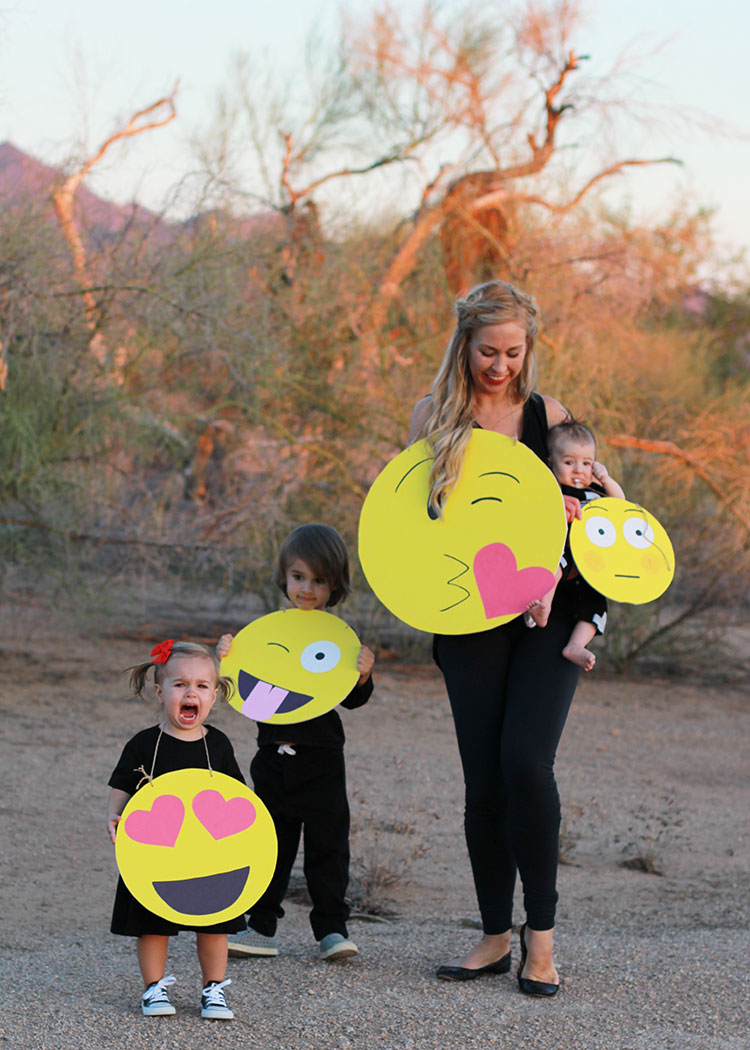 that moment when nobody's real face matches their emoji face.
Today, we are teaming up with our friends over at Girl Plus Two to bring you a super-simple Halloween costume DIY! Dikla is a gorgeous mama blogger in New York City who we recently connected with over Instagram. We wanted to do a fun collaboration for Halloween and this is what we came up with for you guys. So if you are still looking for a last minute, super easy, fun, and very inexpensive (I spent about $10 bucks on all of my supplies for this) Halloween costume, you are in the right place!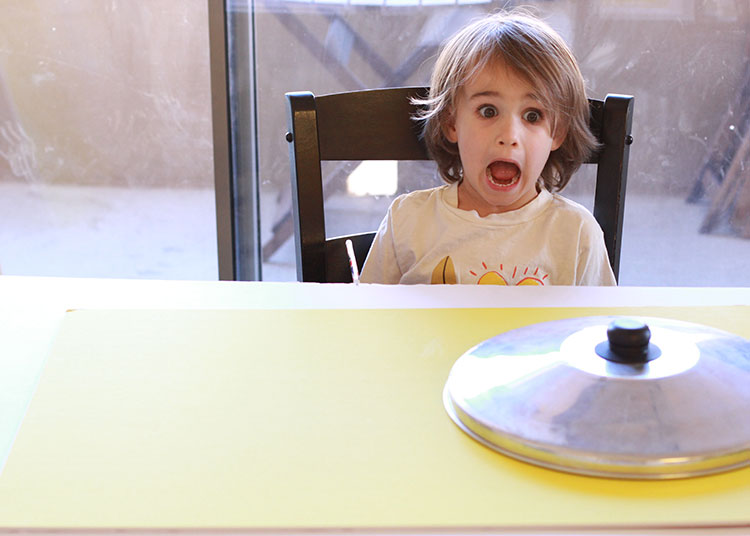 My big boy and I sat down to do this project during the little ones' naptime and it was a great way for us to spend some one on one time together, because we rarely get that these days.
I picked up a two pack of yellow foam board
and a package of colored construction paper
at our local office supply store. You can use any large round household item to trace your circle. I made three sizes – a very big one for me, medium for the two toddlers, and a baby one for the baby. Trace very lightly in pencil, in case you need to erase (the yellow color will come off a bit if you have to erase a very dark pencil marking).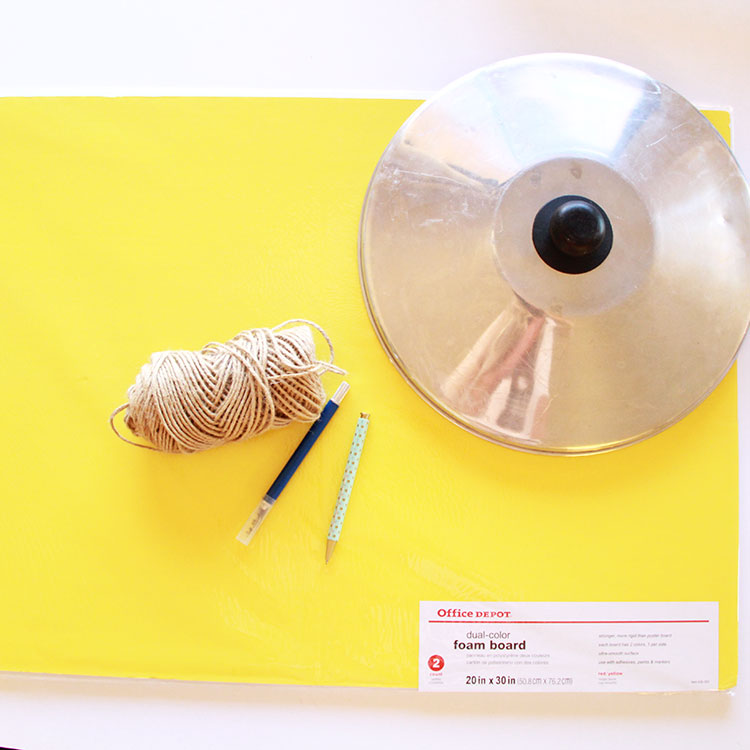 If you don't already have one, be sure to get a sharp, fresh blade on an X-ACTO knife
to smoothly cut the foam board [but of course only a grown-up should cut with this knife].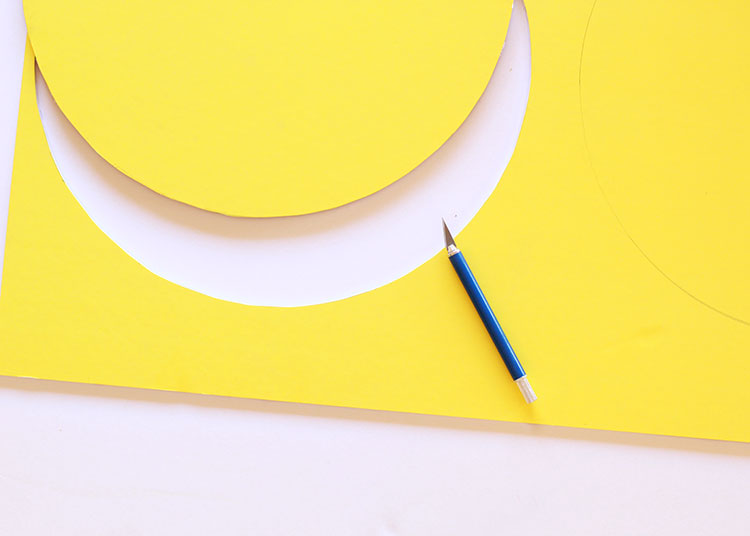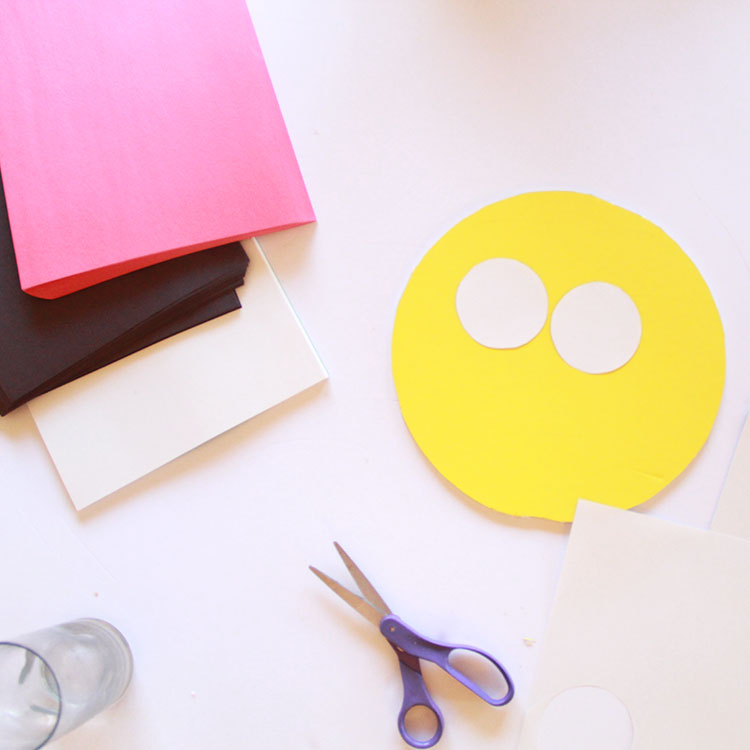 For the larger areas like the blacks of the mouths, the heart eyes and kissy heart, and the whites of the eyes, cut out the construction paper to the shape you want. We used an empty glass to trace for the eye balls and folded the red paper in half to make even heart shapes. Then we used a glue stick to hold it all in place and a sharpie to draw in the finer lines and details.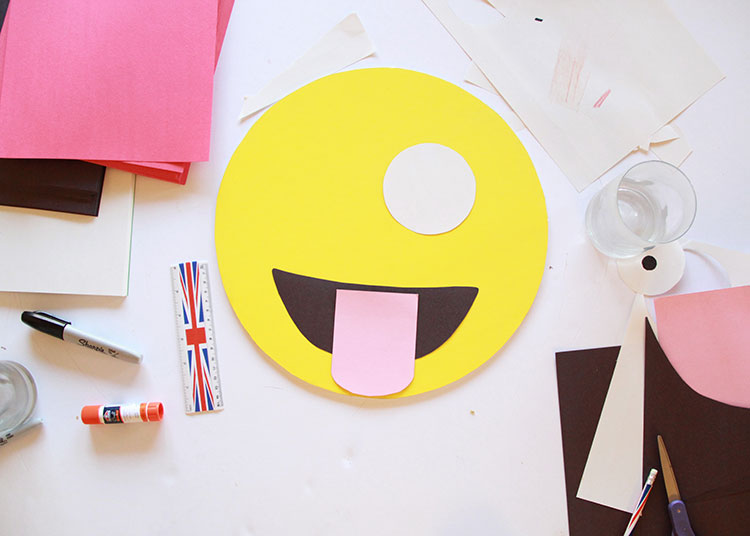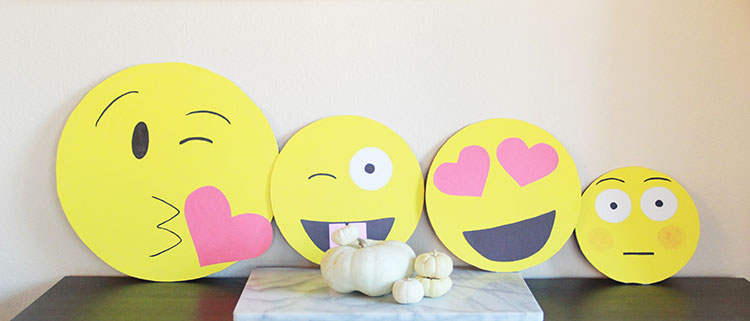 Then simply poke two holes in the top of each emoji, string some twine through and hang around your neck!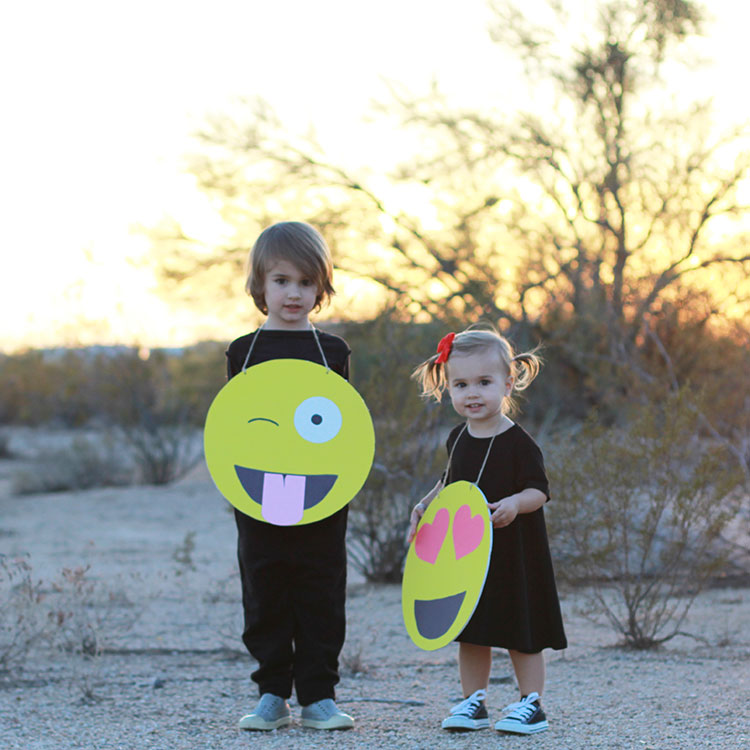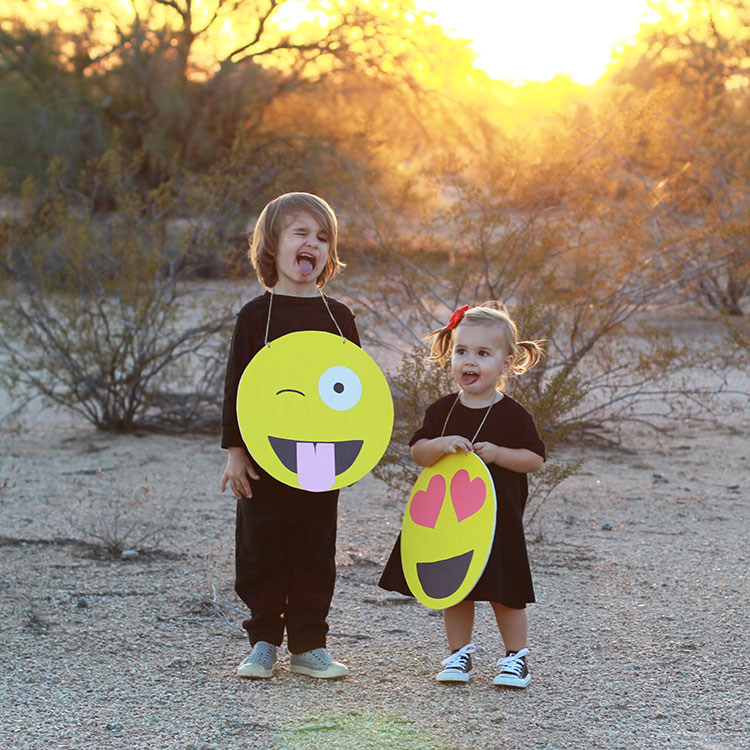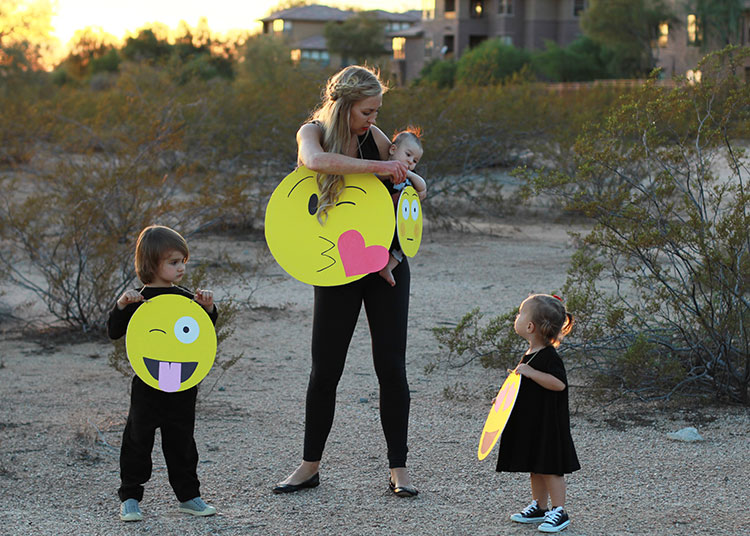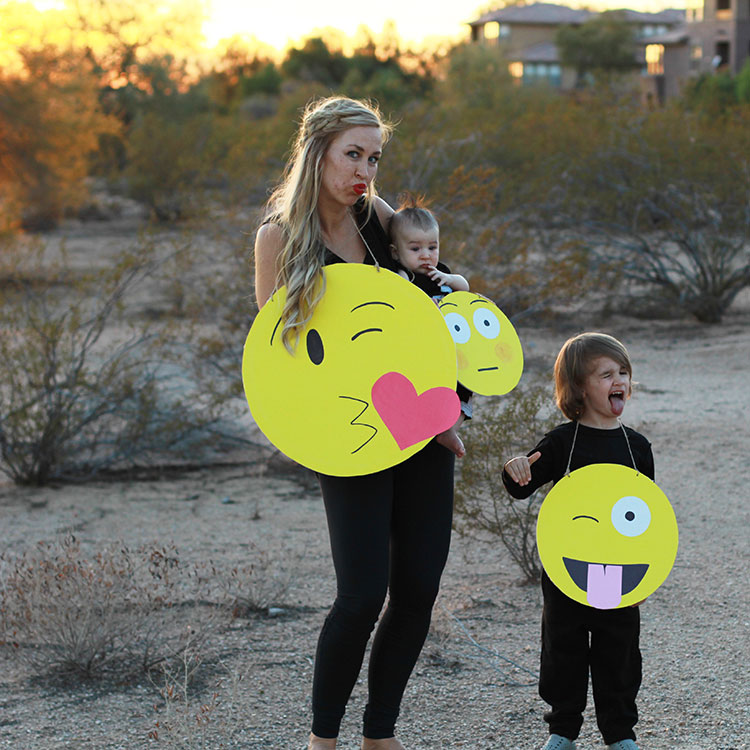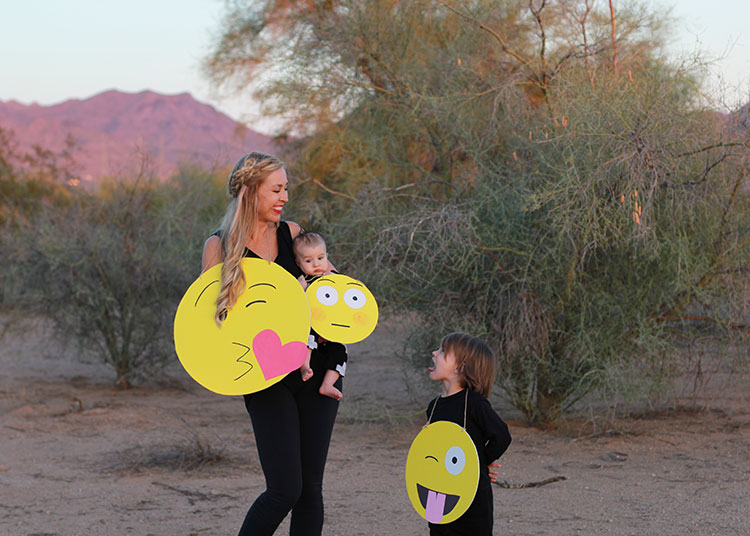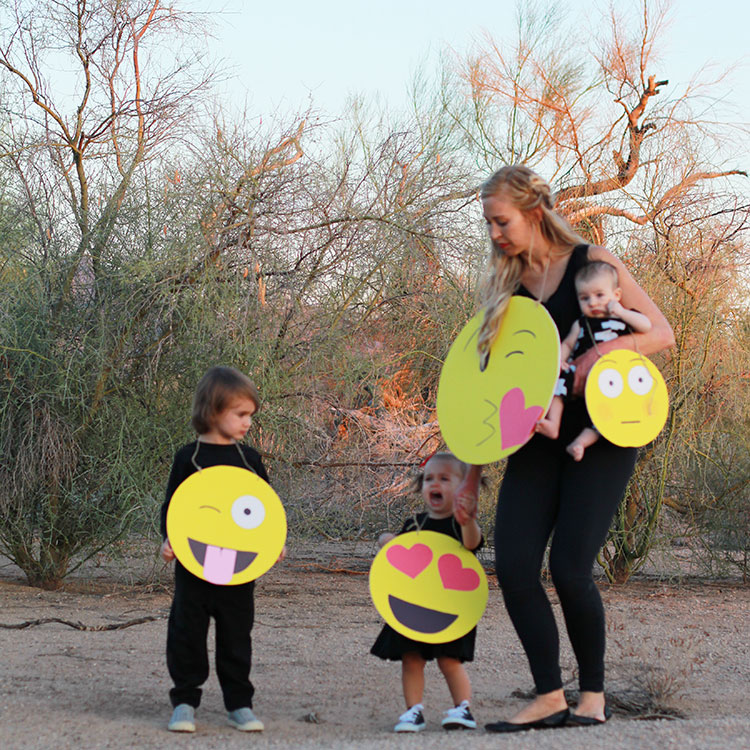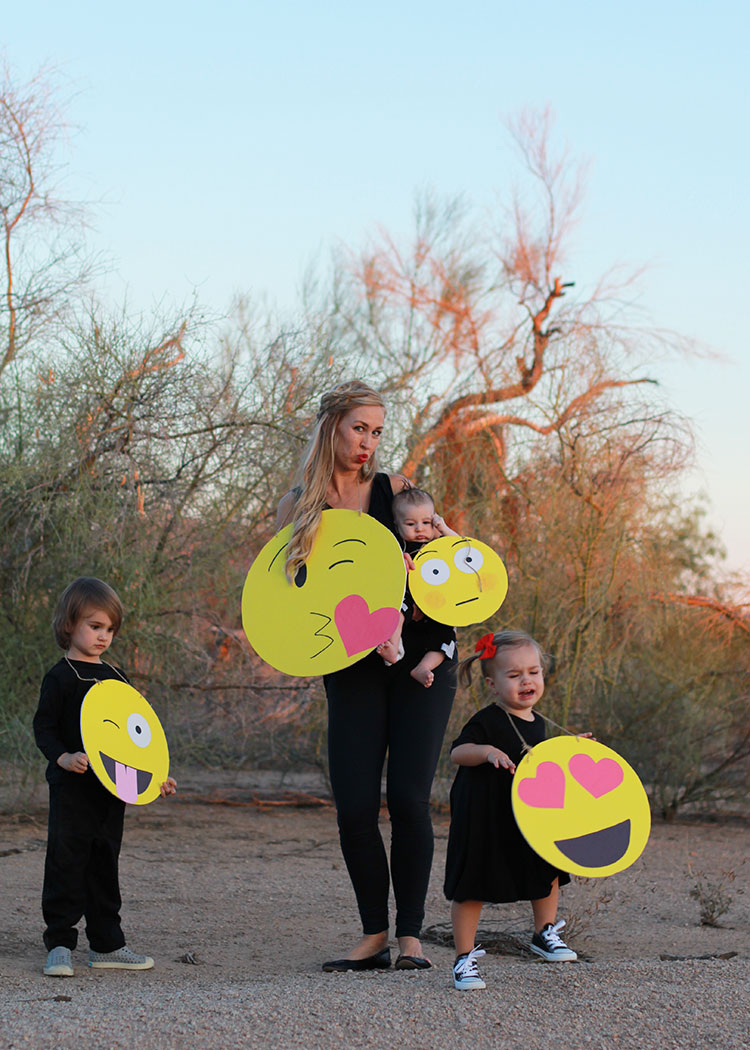 The only thing not easy about this is getting your whole family to make the proper emoji face they're wearing for a photo. The struggle is real people. Maybe next year I'll make back-ups to change with our ever changing moods. 😉