As much as I try to be friendly to the earth by cutting down on or family's waste, recycling whenever possible, and just generally being conscious of our contribution to the environment, I must say, I still do have a strong love affair with good old-fashioned stationary. When my oldest son was born [and long before I ever started blogging or was really on any social media], I told my husband he couldn't text pictures of our newborn babe to anyone outside of our immediate family because they would have to wait for the birth announcement. As you can imagine, that didn't last long. And even though it took me a couple of months to get these babies together [sorry third child], I still wanted to send a formal announcement this time around to let all of our friends and family know about our newest little bundle of joy.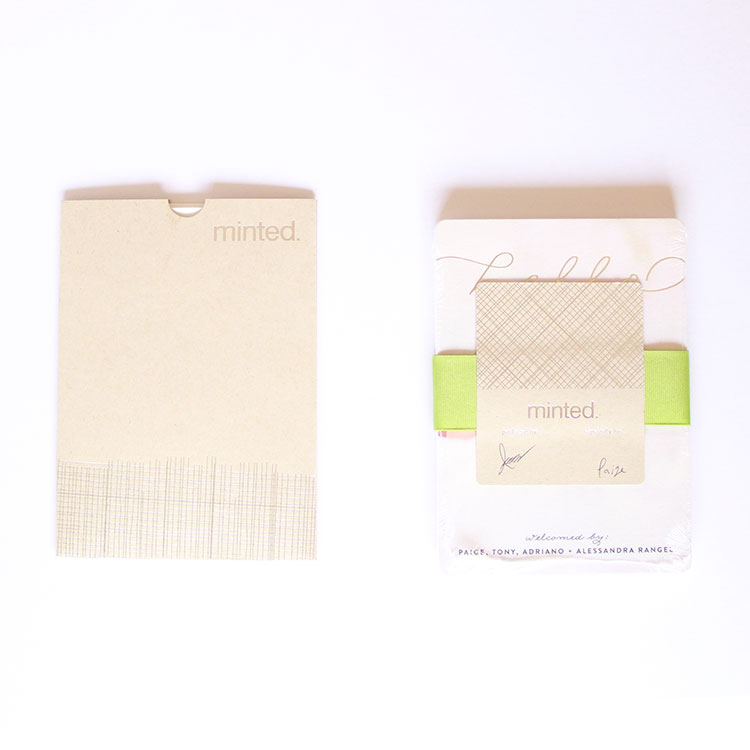 And because I love paper products so much, I am super picky about where I will purchase from. They have to have high quality, thick cardstock, modern designs to chose from, and a little gold foil never hurt anyone! Minted checks all these boxes and more. They have several paper options including an eco-friendly paper, double and even triple thick paper, if you really want to impress! I ordered my cards on their standard paper, which is already a nice thick weight that is perfect for these announcements.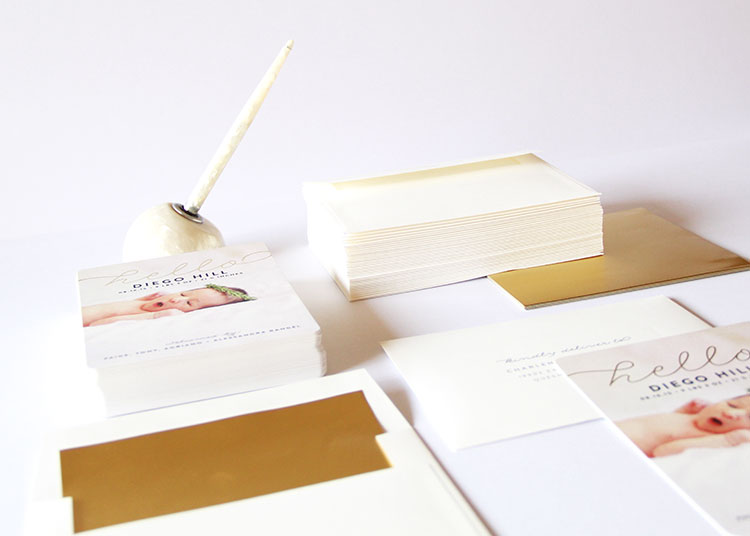 Naturally, I needed to have gold foil in my cards and I love that Minted lets you filter by all the foil stamped options. I'm also loving the new 'find it fast' feature where I can see my photo of choice in several cards at once. Makes shopping so much faster and easier!
Ok just one last thing [for now] that I love about Minted. The Minted Envelope. Minted already offeres free recipeint addressing. [Which at first seemed like kind of a pain, but saved us SO much time in the end. My husband thanked me for that!] But now they also have envelopes with matching designs to go with your card! I also added this drop in gold foil liner to our envelopes for a little something extra.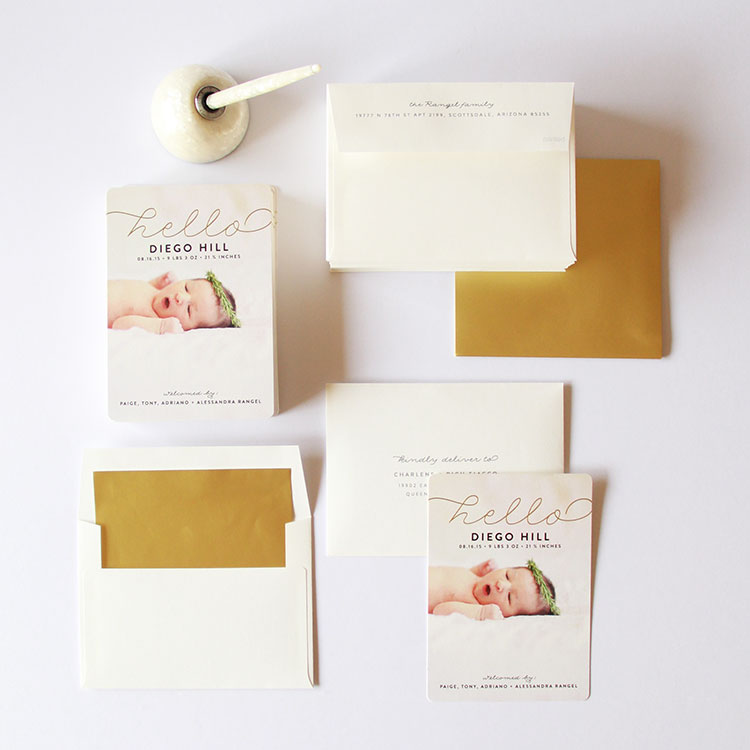 If you are shopping for birth announcements, party invitations, or any other baby & kids stationary, I highly recommend Minted! And you should hurry over now because they are currently having a special for 15% off all birth + pregnancy announcements! Enter code BABY2015 at checkout. [Expires 11/1/15]
P.S. It's always so hard for me to chose just one image for a card, but this sweet little yawny baby really stood out as the clear winner from our Mother + Child Co. session with Dream Photography Studio.