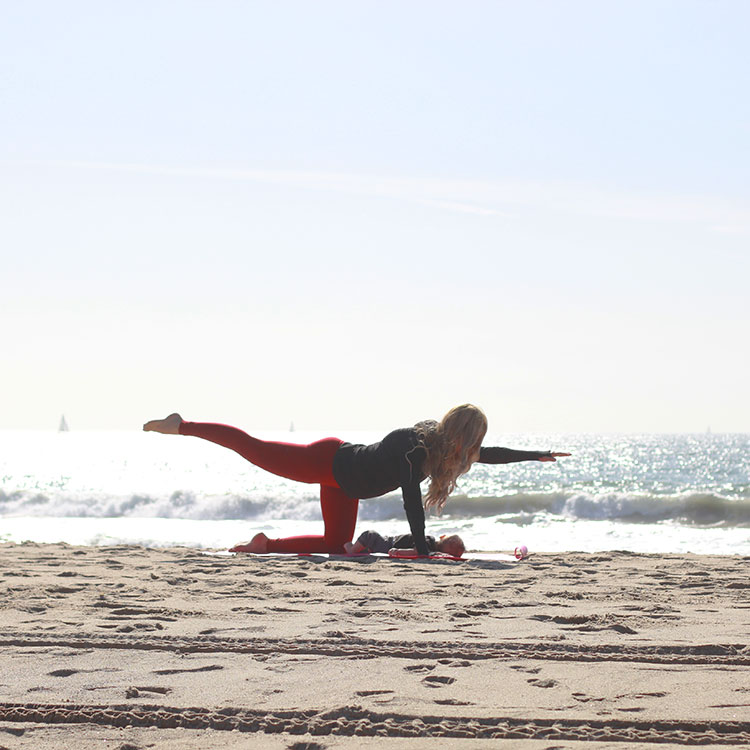 On Tuesday, I shared with you all my friend Amy's unique and incredibly efficient Pilates concept, Wundabar Pilates. But if you, like me, have trouble getting to a class/studio setting on a regular basis, sneaking some exercise in at home might be one way to help you achieve your fitness goals. You can use your baby's weight to loose your baby weight! I find that in order to make this idea successful, it is helpful to schedule it into your routine. That way you are less likely to skip out on it. And of course, you are going to want to know some efficient and practical moves to get your blood pumping!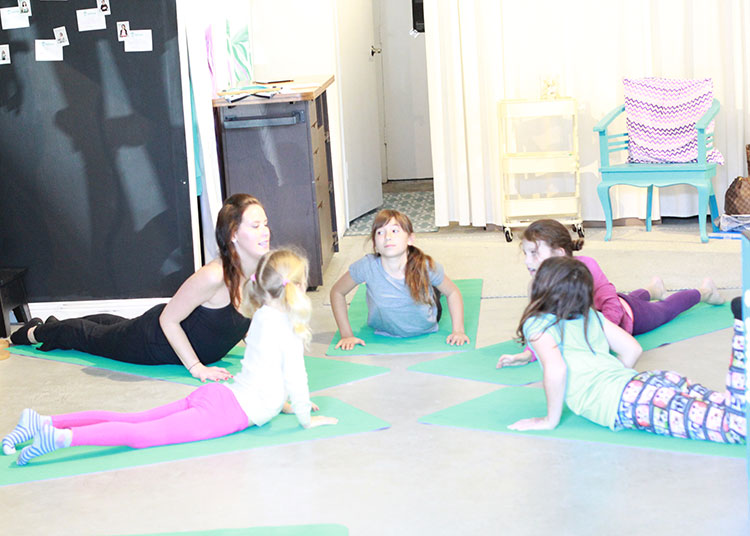 That's where my friend Mary comes in. Mary is another long-time friend of mine who I met when I was living in LA, where she is an elementary special education teacher and certified Pilates instructor. Last year, Mary decided to combine her knowledge base in these two fields and created M and M Pilates, a mobile Pilates routine for mothers and babies, as well as school children of all ages. As I mentioned in my Tuesday post, after having three, squeezing in a workout has become more challenging than ever. And I guess many new moms, with any number of children, probably feel the same. So I asked Mary if she could give us a simple mat routine that we could do at home with baby [or during naptime, preschool time, whenever!]. Without further ado, I give you Miss Mary Montague!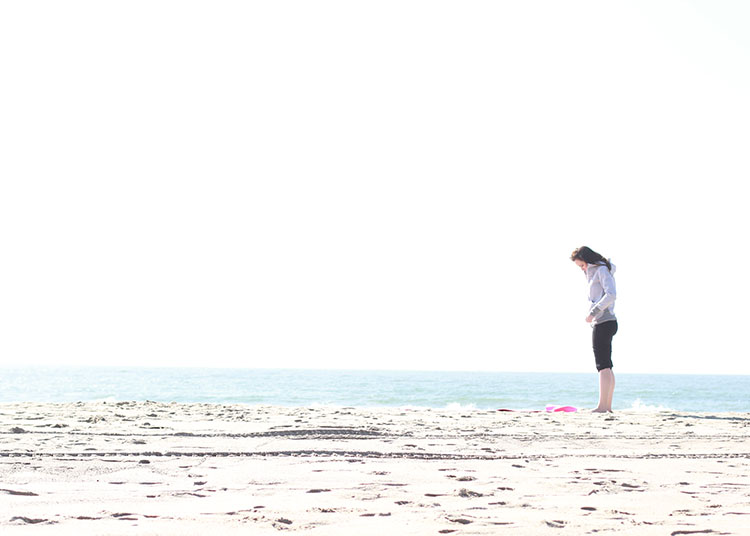 The most important part of Mommy and Me Pilates is to have fun! You really can do it anywhere as all you need is a mat [even a towel or blanket will work] and comfortable clothing for you and your baby. I encourage moms [and dads!] to have fun, blow kisses, play peekaboo, incorporate playful music, sing songs, allow toys for the baby, and to bring your workout anywhere; your living room, backyard, park or beach!

In Pilates there is a focus on breath as the basis of each movement. Have fun with this and blow air on your baby for each exhale. Use slow inhalations and exhalations with each movement to focus the mind, center yourself, and control the body against gravity.
Start with some cat and cow poses on your mat over baby to warm up. You can also do big hip circles or any other natural movement to get your blood flowing.
Reach out one arm and the opposite leg extends as well. Repeat on both sides.
Push back into a downward dog pose.
Pull forward into plank.
Push-ups. These can be done on your knees. Challenge your arm strength by getting low and kissing your baby on each repetition!
 Rainbow kicks. Repeat 3-4x on each side.
Spine stretch forward. Reach for those kisses!
Saw stretch. Pinky finger reaches for opposite pinky toe. Repeat on opposite side.
Spine twist. Repeat 3-4x.
Roll Up with kisses! Try both feet on the mat and then with one leg raised.
Single-leg stretch. Alternate legs. Can lift head and chest to challenge abdominals and interact with baby.
Double-leg stretch. Lift baby up and down to challenge arms and further challenge abdominals.
Swimming legs. Hold on to baby's legs to make him or her swim too!
Squats with baby. Babies love this!
Squats with legs turned out. Hold the squat and pulse while hugging baby.
That's it! Repeat often and as necessary!
A final disclaimer: I am clearly not in peak physical shape nor do I have perfect Pilates form. But I am a real mom, just like you, trying to take better care of myself! So while my extensions aren't what they used to be and my body is still a little flabby, I opted not to photoshop out my mom pooch or other imperfections. Because I'm proud of the fact that this body was strong enough to birth three healthy babies. And it's done a lot of other amazing things in it's day too. So I'm keepin' it real here with these photos and this little routine. I hope it helps inspire some of you to do whatever you need to do for your own health and wellness too!